Introduction
Greetings to you all, you all
Website and applications are what we live for
New apps and trends, and technology today
Exciting topics, assistance, and games to play
MERN Stack developers are here to develop
MongoDB, ExpressJS, ReactJS, and NodeJS can envelop!
Do you know about MERN Stack developers? Do you know about the jobs they perform? What are the skills required for MERN Stack development? Let's read this blog together and understand the numerous ways to hire dedicated MERN Stack developers for your company.
Moreover, we can gain in-depth knowledge of the MERN Stack and its components. At the end of this blog, you'll receive answers to all questions you have!
Are you excited to learn about MERN Stack and developers who use these technologies for website and web application development? Let's start reading!
What is MERN Stack? Who are MERN Stack developers?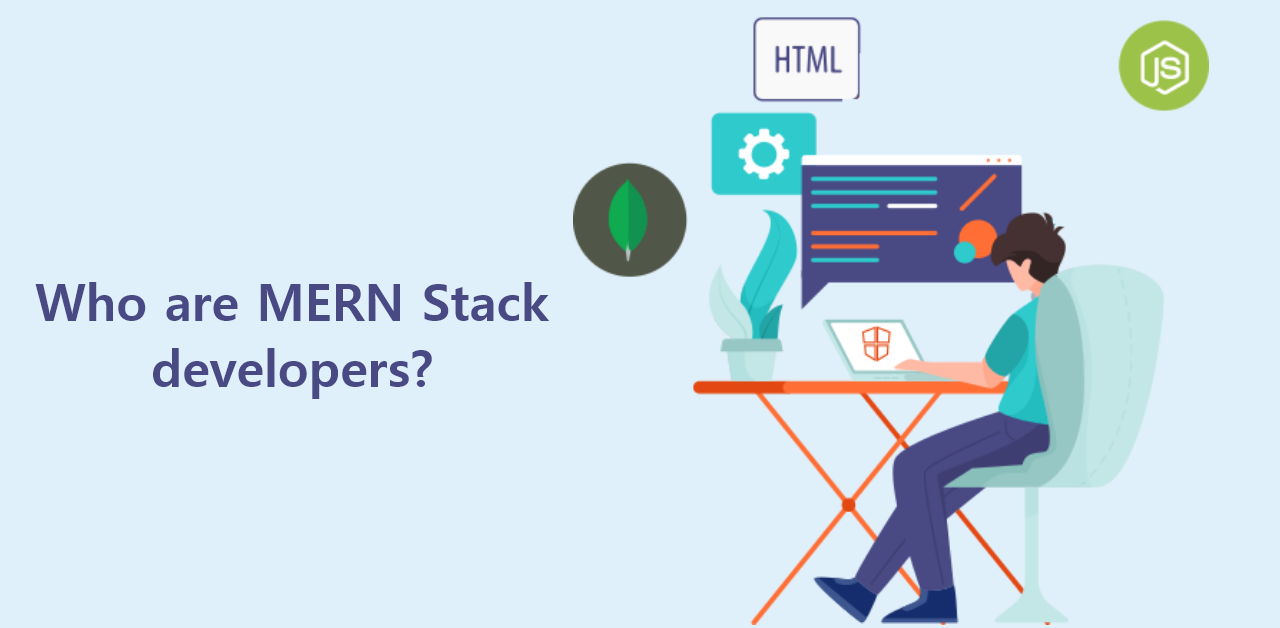 Have you heard about the combination of numerous spices and ingredients to cook a delicious meal? MERN Stack creates similar magic to your website!
Every website is a result of a mixture of front-end and back-end development. While front-end development requires in-depth knowledge of HTML, CSS, JavaScript, and ReactJS, back-end development deals with database management and other tasks associated with server-side technology!
MERN stack developers have a thorough understanding of website and web application development. Here is a list of the four technologies comprising the MERN Stack.
MongoDB (best platform to collaborate on website development with ExpressJS, ReactJS, and NodeJS)
ExpressJS (contains small models for unbiased and simple server-side technology development)
ReactJS (for complex interface creation with linking data components to the back-end server)
NodeJS (back-end JavaScript run-time environment and platform to run ExpressJS)
You understand the meaning and use of MERN Stack. So now, we come back to our question, who are MERN Stack developers? They know about front-end and back-end technology of website and web application development. Moreover, they understand MERN Stack technologies and apply them to projects and assignments.
MERN Stack Developers- The must-have skills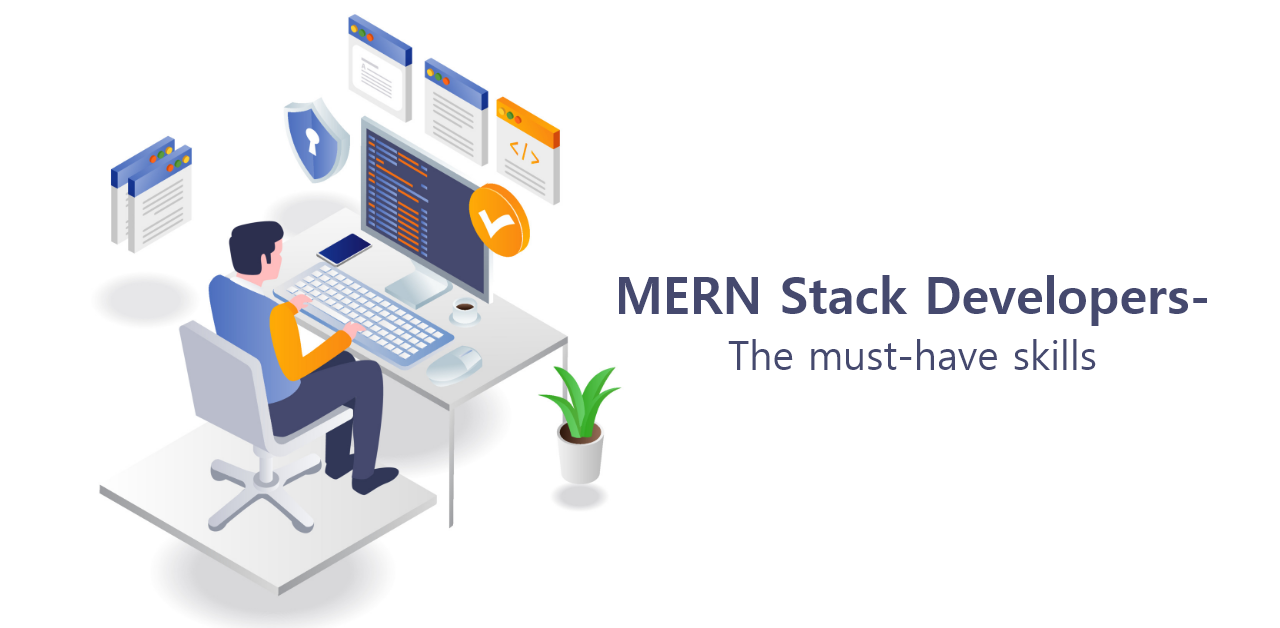 Do you want to hire MERN Stack Developers for your upcoming project? Do you know the skills every candidate shall have to excel as a MERN Stack Developer?
Here is a list of skills you should know before creating a search party to hire dedicated MERN Stack Developers to provide you with the best of their knowledge!
NodeJS knowledge
Do you know about back-end to front-end development? Developers use JavaScript for their data management work. MERN Stack development involves engaging in JavaScript-related applications for clients and customers.
We come to one question. Why would MERN Stack developers require NodeJS (a run-time environment for JavaScript) for their back-end development work?
The 'N' in MERN Stack development refers to NodeJS. MERN Stack developers use this platform for its high performance, speedy results, cost-effectiveness (No more than one resource team required), time savings (during development), and scalability!
Express JS
Yes, you are thinking correctly! The 'E' in MERN stands for Extress Js. You shall hire MERN Stack developers with in-depth information about using Express JS.
Moreover, a developer with working knowledge and experience in ExpressJS will be the cherry on the cake! (We like cherries on cakes, don't you?)
Do you want to initiate RESTful API development for the web application platforms? ExpressJS is here for you with its back-end and open-source technology!
A company willing to build single-page, multi-page, or hybrid web pages requires the usage of ExpressJS. (or Express)
OOPS and Database management proficiency
If you want MERN Stack developers for hire, they shall understand Object-oriented programming thoroughly, as MERN Stack development requires its use!
You can ask candidates about their knowledge and ask questions based on the same. You shall test them to find and hire dedicated MERN Stack Developers!
Class

Object

Abstraction

Association

Composition

Inheritance

Polymorphism

Aggregation

Object

Encapsulation
And others.
Adapting emerging Frameworks and model-based designs
New notions and ideas are coming every day. New Frameworks, libraries, and other upgradation are necessary for effective development. Do you want to hire MERN Stack Developers who can grasp evolving concepts and use them for the development process?
One of the perks of interviewing candidates is understanding their abilities in person. You can examine candidates by meeting them and knowing about their skills, experience, and knowledge!
Therefore, you shall search for and hire dedicated MERN Stack Developers who can adapt to the environment and expanding technology.
How to hire dedicated MERN Stack developers for your company?
Do you know the method you can follow to hire MERN Stack developers for your company? There are two ways. First, you shall choose between recruiting part-time, full-time, or freelancer developers. Moreover, you can proceed with contacting an Outsourcing company!
Let's understand the process of hiring MERN Stack developers by both methods while stating their advantages and disadvantages for you to choose from!
Part-time, Full-time, or Freelancer Developers
Your goal is to find and recruit the best lot for your company. Hence, you cannot compromise on the hiring process. Companies spend weeks finding a perfect set of employees for MERN Stack development.
Freelancer employees work per their time and comfort. They will provide you with the required work due decided period. On the other hand, part-time and full-time employees work for you solely and follow the given instructions to complete tasks. These MERN Stack developers don't work on a contractual basis and require to adapt to your company's work environment, which might take time!
Here is a list of steps you'll follow to hire this developer.
Post job requirements on numerous platforms like LinkedIn and Indeed. Send a detailed description of the work, salary, and expectations from the candidates.

You can upload the job summary on social media sites and ask MERN Stack developers to send their portfolios and resumes via provided links or emails.

Further, you'll look through resumes and analyze all information for the candidates. Additionally, you may run background checks to confirm details.

You can inform selected candidates about their shortlisting and ask for projects and assignments as their former work. You'll examine these tasks and determine if the candidates are capable of your company.

Furthermore, you can take interviews to analyze the technical and soft skills of the candidate, know them, and negotiate their salaries.

At last, your MERN Stack developers require training to adjust to the company's environment and understand the workflow!
Are you wondering what we are wondering? You will follow a lengthy and tiring process to hire employees for your company. Do you know about a better way?
Outsourcing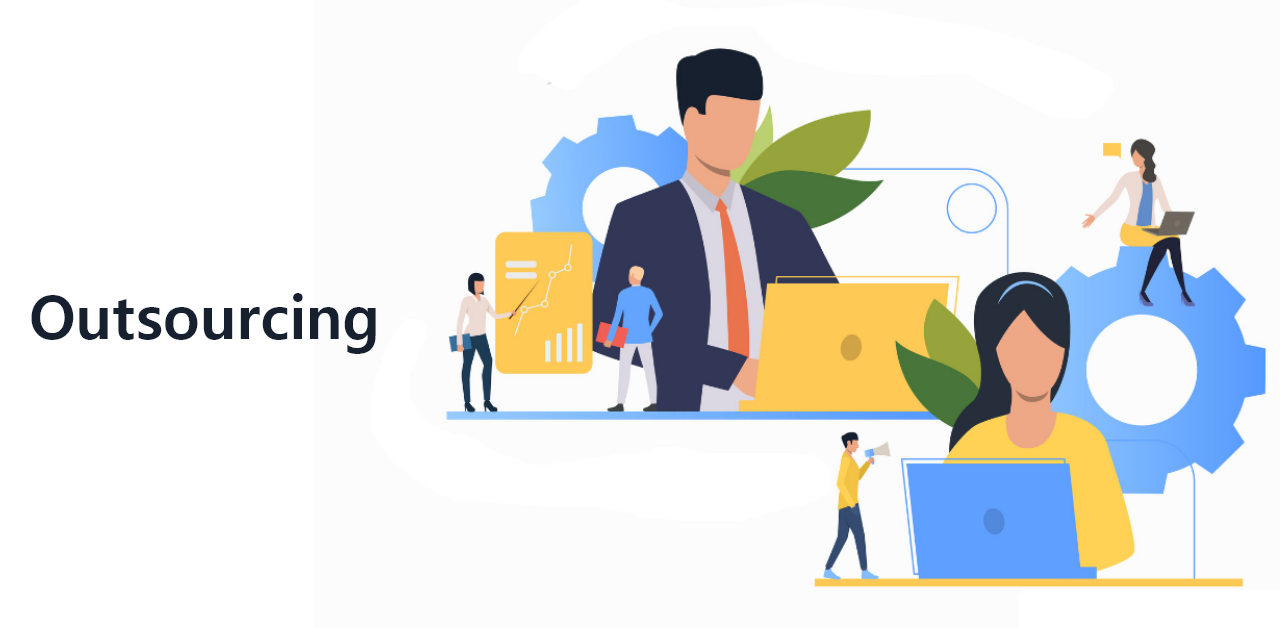 This method to hire MERN Stack developers will save you time that you can use to engage in numerous other project-related activities.
Yes, you are right! Outsourcing is one of the best ways to hire MERN Stack developers for your company. You shall tell about your requirements to the outsourcing company, and they'll handle the rest!
You will not accept assignments, take interviews, provide training or perform other tasks.
Moreover, you can hire the ideal group of MERN Stack developers at any time!
What is the best company for MERN Stack developers outsourcing? AppsRhino guarantees to provide you with their best employees per requirement.
Moreover, our developers have the necessary skills and qualities. You will enjoy working with our team as we deliver satisfactory results!
Final Words
Now we know who MERN Stack developers are. Do you want to hire the perfect MERN Stack developers to engage in website and web application development using JavaScript?
Are you developing a project for your customers and clients? Well, we have all answers for you right here!
You shall plan your web application or website and decide the team, workers, hardware, software, and budget you might require to satisfy all needs. Proceeding without a plan is like jumping on a boat without a row!
Further, designing and development are two of the most significant steps. An app development company you hire or MERN Stack developers you outsource will complete this work for you. Further, you shall focus on quality assurance testing to find errors and problems. QA testing helps provide better services and get positive feedback from customers and website viewers!
Why are you waiting? You can contact our team now and specify your requirements about MERN Stack developers. Don't worry about the rest!