Introduction
If you thought that only Germany-based Gorillas could swiftly serve people, you are wrong!
You might live under a rock if you said you do not know about Blinkit.
Blinkit is an on-demand grocery delivery service in India. It has rechristened itself Blinkit by its tagline, "Let's Blink It."
Blinkit (Previously Grofers) has made lives easier by delivering a wide variety of goods to our doorsteps, including groceries, bakery items, baby care items, etc.
Blinkit delivered 1.25 lakhs orders every day by November 2021. Today, Blinkit boasts total funding of $1 billion and has a turnover of $302.98 mn.
Suppose you are a startup that wants to make it big like Blinkit. In that case, it is beneficial to read about what Blinkit is, how it works, and its revenue and business models.
Also, reading about Blinkit's business model will not be in vain, even if you are a market player.
Its business model has only made Blinkit scale great heights; you can learn a few things and incorporate them into your existing business model.
So brace yourself; we are about to start this journey of knowing about Blinkit.
What is Blinkit?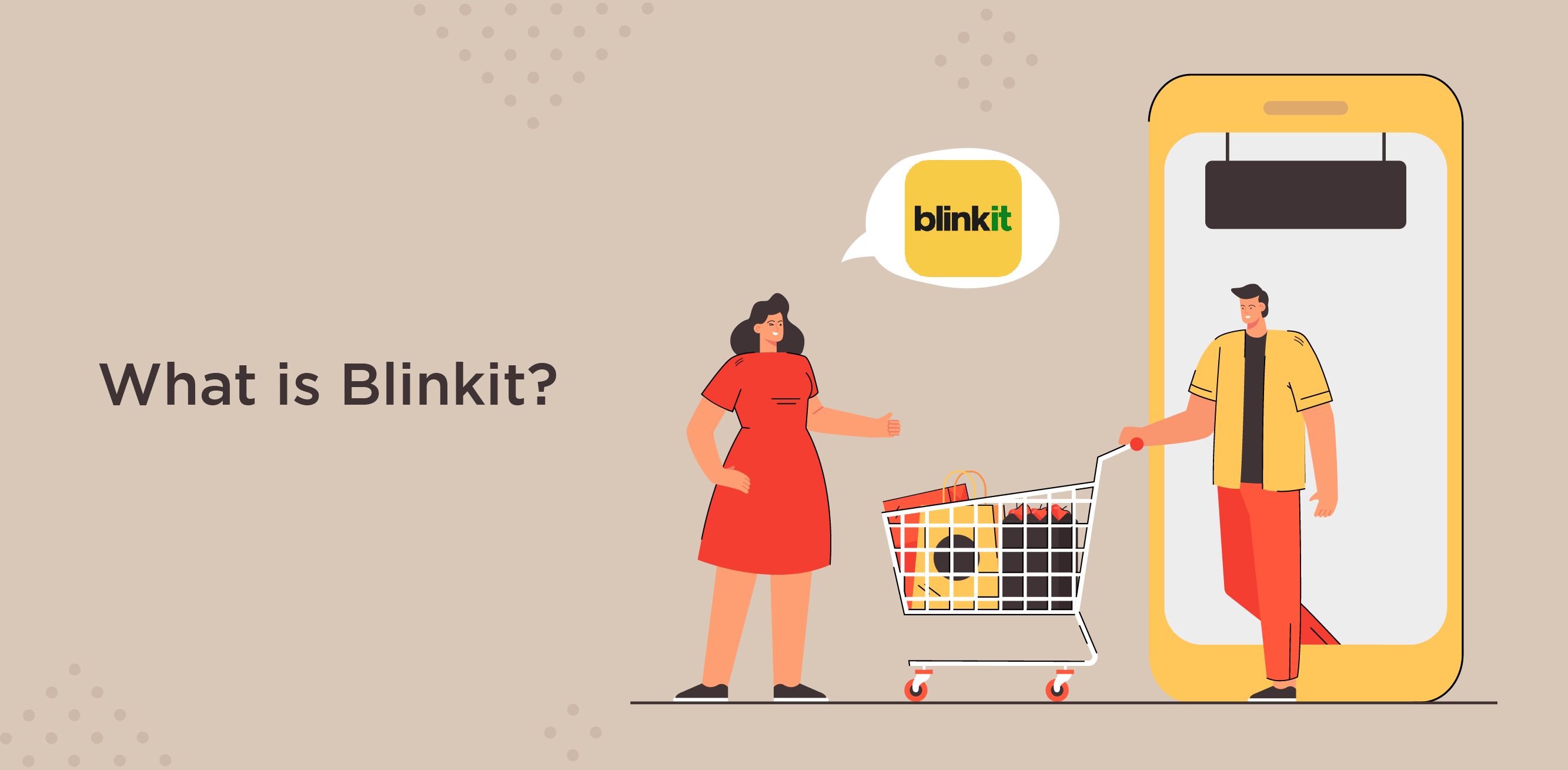 Saurabh Kumar and Albinder Dhindsa founded Blinkit in December 2013 as an eCommerce company supplying goods to people's doorsteps.
Blinkit is based in Gurugram and has completely revolutionized the retail experience.
In short, Blinkit is an e-commerce marketplace, making your daily shopping more effortless than before.
It lets shoppers shop from their favorite stores in their neighborhood and get quick delivery.
With just a few taps, people can purchase groceries, fruits & vegetables, bakery items, flowers, meats, pet care, baby care, and cosmetics products.
Business Model of Blinkit-Supermarket in India
Before reading about Blinkit's new business model, let us know what its main components are:
The main elements of Blinkit's new business model
The Inventory
Blinkit has now decided to take procurement and storage responsibilities into its own hands to combat the unreliable service from the local retailers.
This move has led to Blinkit delivering items to its customers more consistently.
So now, Blinkit procures products from numerous brands and local businesses and stores them in its inventories.
Besides, Blinkit has private label brands and even features regional brands with reasonable prices for its new shoppers.
Blinkit has incorporated proper QR Code tracking for goods. It monitors every aspect of the goods, from their count to expiration date.
Users
The change in Blinkit's business model has led to a change in its target audience. Now Blinkit focuses on the middle and lower-middle-class segments of the population.
This change in the model has seen a change in Blinkit's demographic; there is more involvement from women.
However, women's amount of cash on delivery orders is more than their counterparts, showing that they are still hesitant about online delivery services.
Delivery Personnel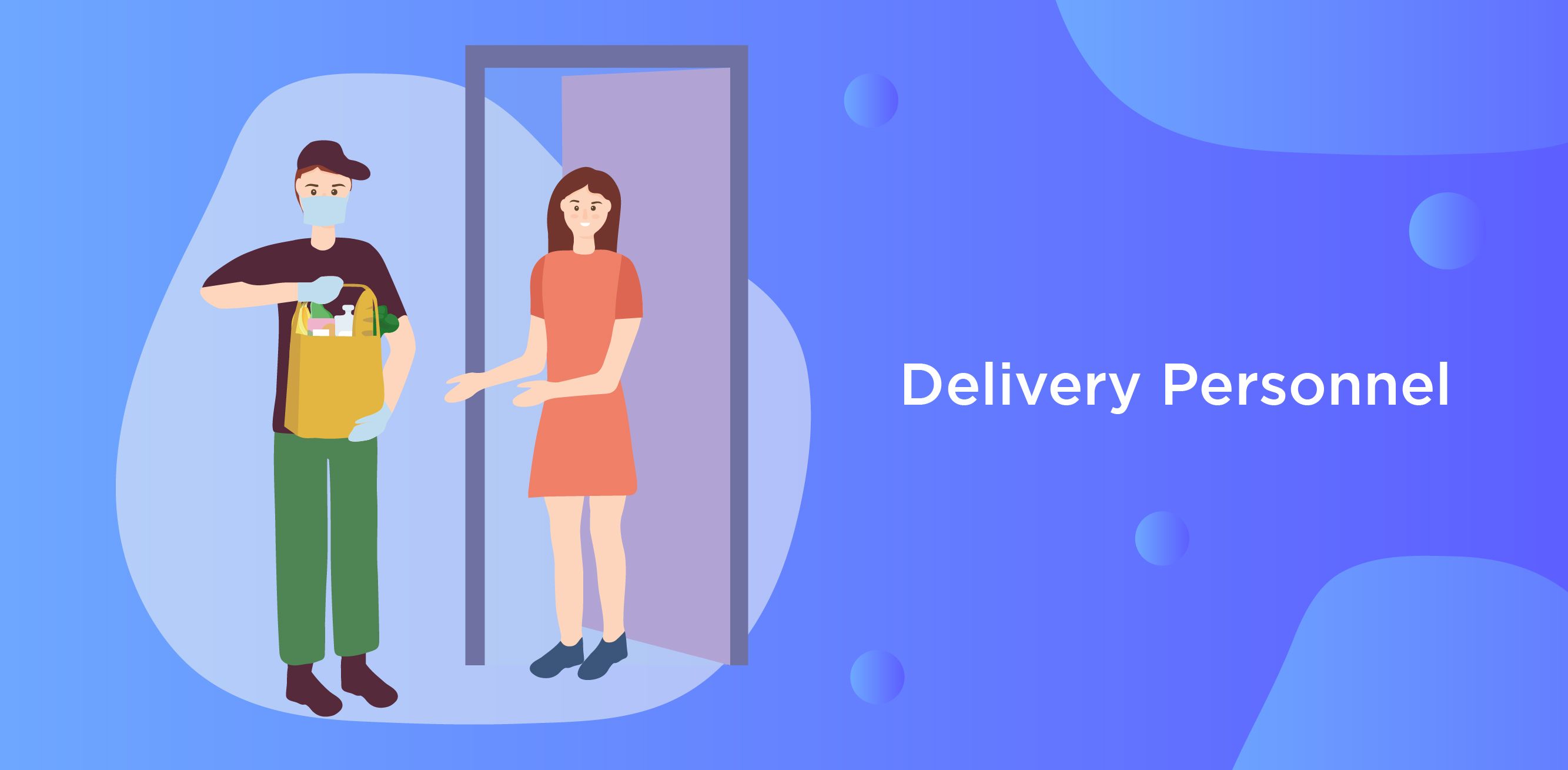 Delivery personnel hold immense importance in Blinkit's business model as delivery people accomplish the task of delivering orders within 10 minutes.
However, the delivery process for Blinkit employees has seen a bit of alteration with the new business model.
Blinkit works on a marketplace business model. We can refer to it as the Hyper-Local on-demand logistics system.
This new Blinkit business model aims to curb the need for people to commute to local shops and make a purchase. It seeks to promote orders reaching their homes without even stepping out.
Blinkit does not own warehouses but has partnered with local grocery shops in the city and sends its delivery guys to collect the articles ordered by the customers from these stores.
Blinkit accepts orders from their Blinkit mobile app or their website. Local grocery shops benefit from this tie-up with Blinkit as they get more orders and earnings.
Also, Blinkit gains an additional advantage as it asks for some commission on these orders. Here we list some significant insights into the inventory-based Blinkit business model:
Key Partners of Blinkit
Local merchants and brands

Logistic Providers

Payment Providers

Investors

Acquisitions
Suggested Reading: What is the Business Model of the Grocery Delivery App Zepto?

Key resources of Blinkit
Intellectual properties and technologies

Online Sales and Delivery Platforms

IT and Communication Infrastructure

Delivery Channels

A network of local merchants/ vendors

Funding rounds
Key activities of Blinkit
Delivering groceries

Warehousing

Supply Chain

Technology platform maintenance

Shipping

Logistics

Software Development
Customer Segments of Blinkit
Value Propositions of Blinkit
To act as a bridge between customers and local merchants.

To give a more efficient and convenient way to the grocery

Shopping for customers.

To let people place orders through their mobile app or website.

It enables customers to select from a wide variety of goods and categories.

Make an e-commerce marketplace.

Providing merchants and vendors with technological support.
Blinkit Cost Infrastructure
Marketing and Advertising.

Procurement of merchants and services.

Technology and operations.

Platforms and apps.

An in-house fleet of delivery vehicles.
Customer Relationship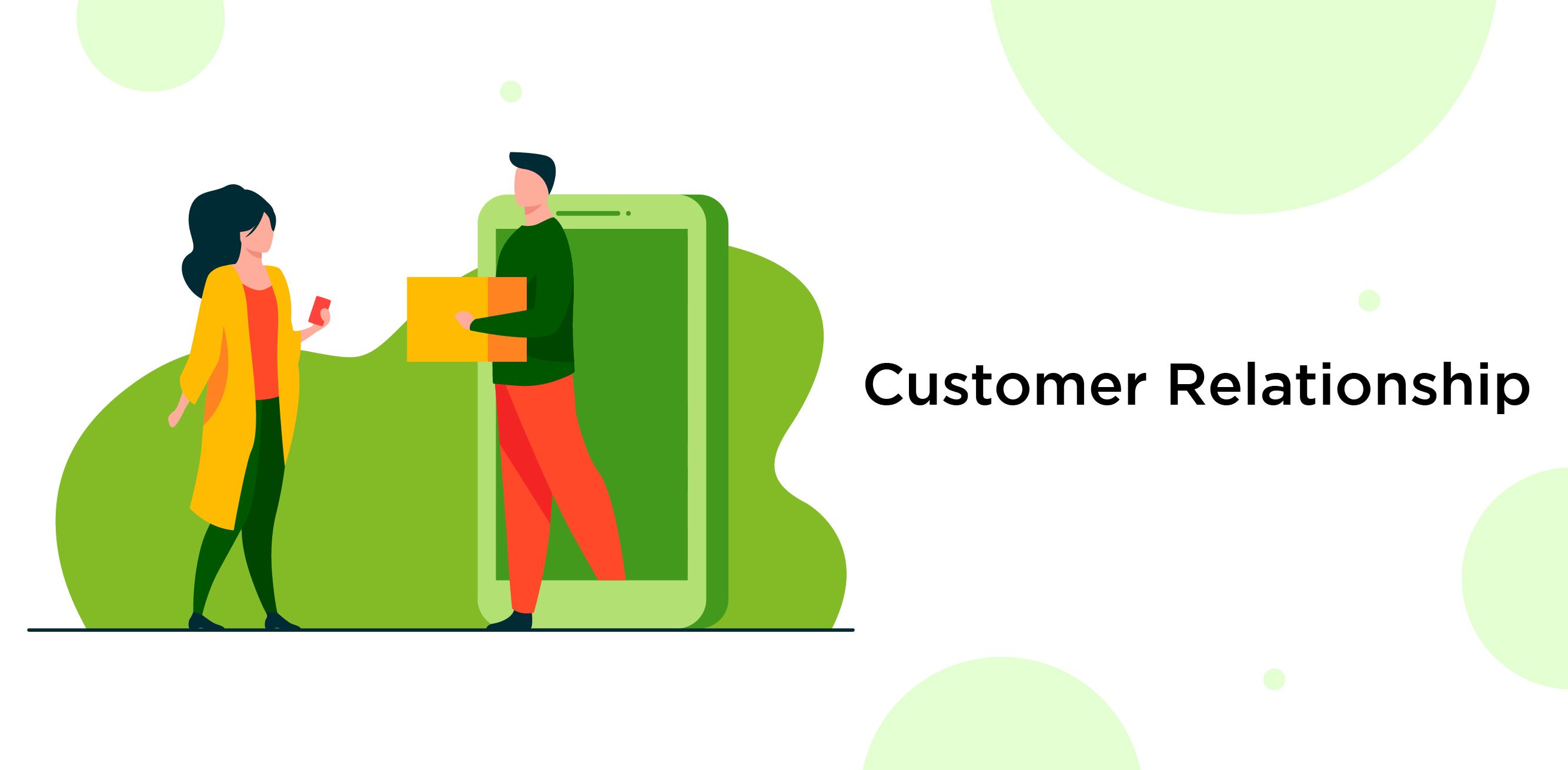 Convenience and efficiency

Ease of use and accessibility

Extensive domestic reach

Online grocery shopping and delivery service

Customer-centric app

Self-services
Suggested Reading: 10 Must Have Amazing Features For Your Grocery Delivery App

Blinkit Channel
Word of mouth

Blog

Social media
Blinkit Revenue Streams
Revenue Model of Blinkit-Supermarket in India (How Blinkit makes money)
The new business model has immensely helped Blinkit provide customers with excellent delivery service to end-users.
Blinkit has achieved excellence by aptly using technology, having partners, suppliers, alliance partners, etc., and offering thousands of items such as bakery products, meats, and flower delivery.
The revenue model of Blinkit is similar to the commission-based revenue model. It has partnered with local shop owners and merchants for grocery and daily needs goods in the local areas.
Blinkit stores its items at its warehouse and employs its infrastructure to deliver goods to end-users.
The allied stores are charged eight to 15% on every order made via the website. Also, Blinkit has invested capital in its original labels.
This move ensures its active participation in the online ordering and delivery industry. Its private brand accounts for approximately 20% of the total revenue.
Suggested Reading: Grocery delivery app development: Benefits, features & more

Promotion fees
Blinkit, previously called Grofers, charges a commission from the goods for its promotion.
Transaction and commission fees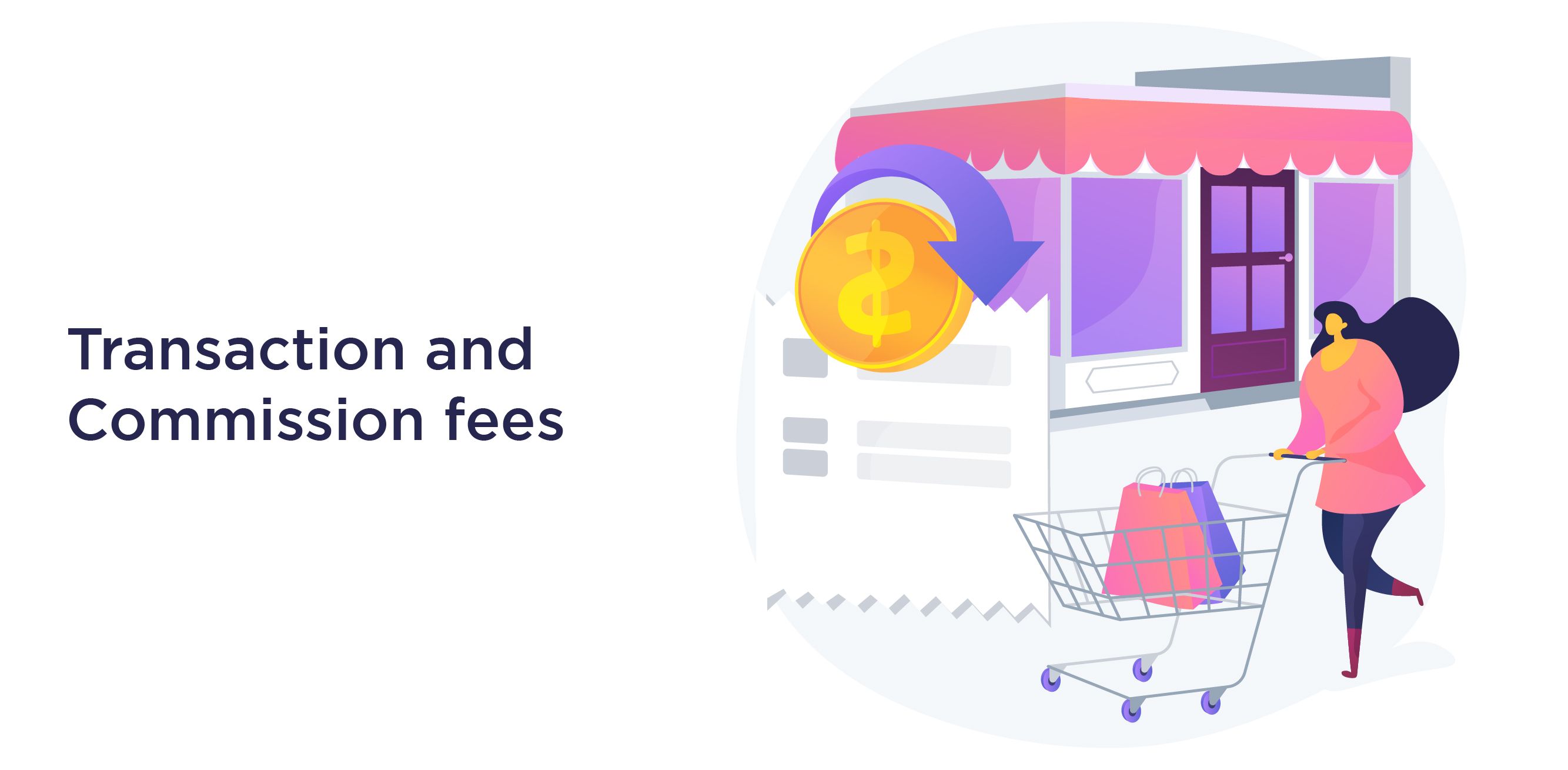 Blinkit enables merchants to sell their items on its marketplace platform and charges specific fees from the sellers, like transaction and commission fees.
Conclusion
Blinkit is an app that helps its company to accept people's orders and deliver them on time.
Blinkit (formerly known as Grofers) continues to thrive because of its business model, which continually modifies.
Blinkit's app lets you generate more revenue by exposing your business to many people.
Today, everyone likes to shop online. Remember, not just any app but a cleverly and diligently developed app helps gain the desired traction for your business and solidifies your position in the marketplace.
Therefore it is crucial to get your apps developed by professionals. If you want an app like Blinkit's app, contact AppsRhino today. With AppsRhino you get the best tech-driven app solutions specifically tailored for services like:
As one of the leading app development companies, we have a proficient and professional team of individuals. We have always managed to live up to our client's expectations.
Contact us today to get started!
Frequently Asked Questions (FAQs)
What products can I order through Blinkit?
Blinkit offers a wide range of products, including groceries, essentials, electronics, and more, available from local stores.
Is Blinkit available as a mobile app?
Yes, Blinkit provides a mobile app for convenient ordering and tracking of deliveries.
Are there membership or subscription options on Blinkit?
Blinkit may offer subscription plans with benefits such as reduced delivery fees and exclusive offers, depending on the region.
How does Blinkit handle customer support and issues?
Blinkit provides customer support through its app or website to address inquiries, complaints, and issues promptly.
Can local businesses partner with Blinkit for delivery services?
Yes, local businesses can partner with Blinkit to expand their delivery capabilities and reach a broader customer base.