Can you think of a life without your phone? A life where you must go out for all your needs, stand in queues, and wait? Can you imagine a world without the internet? No! No one can! The internet and related technology have become an integral part of our lives. Whether conversing on the phone, enjoying ice cream, or giving your loved one flowers, we are surrounded by technology. Applications can fulfill a need as basic as getting groceries. Tap, place an order, and boom! The packages will be delivered right to the door. Furthermore, in this situation, having an on-demand grocery delivery app will draw consumers to you and boost your sales. There are numerous grocery delivery apps, like Grofers and BigBasket. Understand the ten amazing must-have grocery delivery app features that will set your app apart.
Why create a demand-based grocery delivery app?
As needed these days, several benefits for both the user and the aggregator are driving the popularity of Grocery Delivery Apps. Here are the top three causes:
Convenience
Users of the app benefit from having their products readily available with just one swipe. To purchase goods, they don't need to hustle to the market. Everything is conveniently accessible.
Availability
The applications are internet tools that display results everywhere and at any time. Users feel free to order the products whenever they wish as a result. The client market of today is based on the power of purchasing.
Improved reach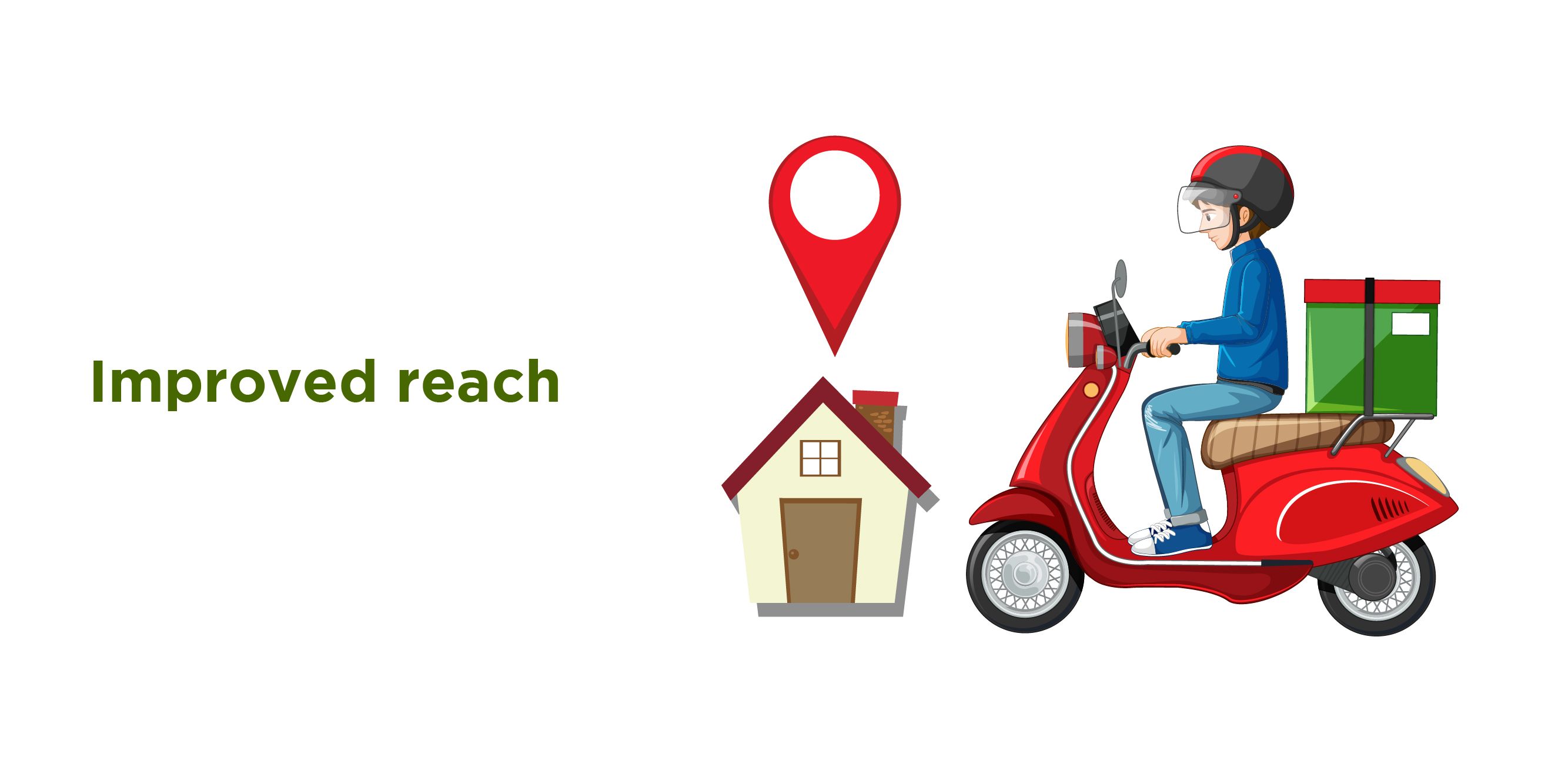 A single app gives the user access to both the product and pertinent findings. Additionally, the app's creator can attract others with it. They can reach a larger audience, contributing to rising revenues and profits. These were the first three fundamental arguments favoring on-demand grocery delivery app development. Numerous more factors, such as improved networking, business growth, earnings, etc., show the strength of support and advantages of building an on-demand grocery delivery app for your company
Types of grocery delivery apps your business should have 2022
The popularity of grocery delivery apps among consumers suggests that the on-demand grocery market will expand in the future. Grocery delivery apps will be pretty popular in 2022 because of the advantages and convenience they provide to clients who don't want to go out and conduct their shopping. Do you remember when only 3% of Americans used to get their groceries online? No longer, obviously. More people are eager to buy groceries online, thanks to the current situation and the growth of on-demand delivery services. And it's not only in the USA. Online supermarket firms are also gaining ground in several European nations, bridging the gap between customers and local stores and offering a quick shopping experience. Statista reports that the number of adult grocery app users in the USA will reach 30.4 Million by 2022, up from 12 Million in 2017. Perhaps because of this, many business owners and investors are interested in these startups. So, the more you know about these applications, the better prepared you will be to enter this industry and introduce your grocery app. There are primarily three sorts of grocery ordering and delivery applications for the platform, which is the first thing to know about grocery mobile app development. The fourth sort of app, a grocery store (vendor side) app, is also necessary if you are constructing a multi-vendor platform. Which are:
Customer-side application
The control panel
The app for delivery personnel
The app for the supermarket This trio (or quad for the multi-vendor model) makes the ideal platform for delivering groceries. To offer your customers actual value, you need to have all three.
10 Special Features to Include in Your On-Demand Grocery Delivery App in 2022
As technology advances nowadays, so does the level of competition. And because of this, we'll discuss ten unique grocery delivery app features you may add to your app to set it apart from the competition.
Biometric Registration
The practice of signing up with a phone number or a social media site is now dated. Using AI and cutting-edge technology sets you apart and puts you ahead of the competition. To log in or register for the app, try integrating biometric sign-up methods like facial detection or fingerprint sensors. It will boost the user's confidence in your software.
Voice Lookup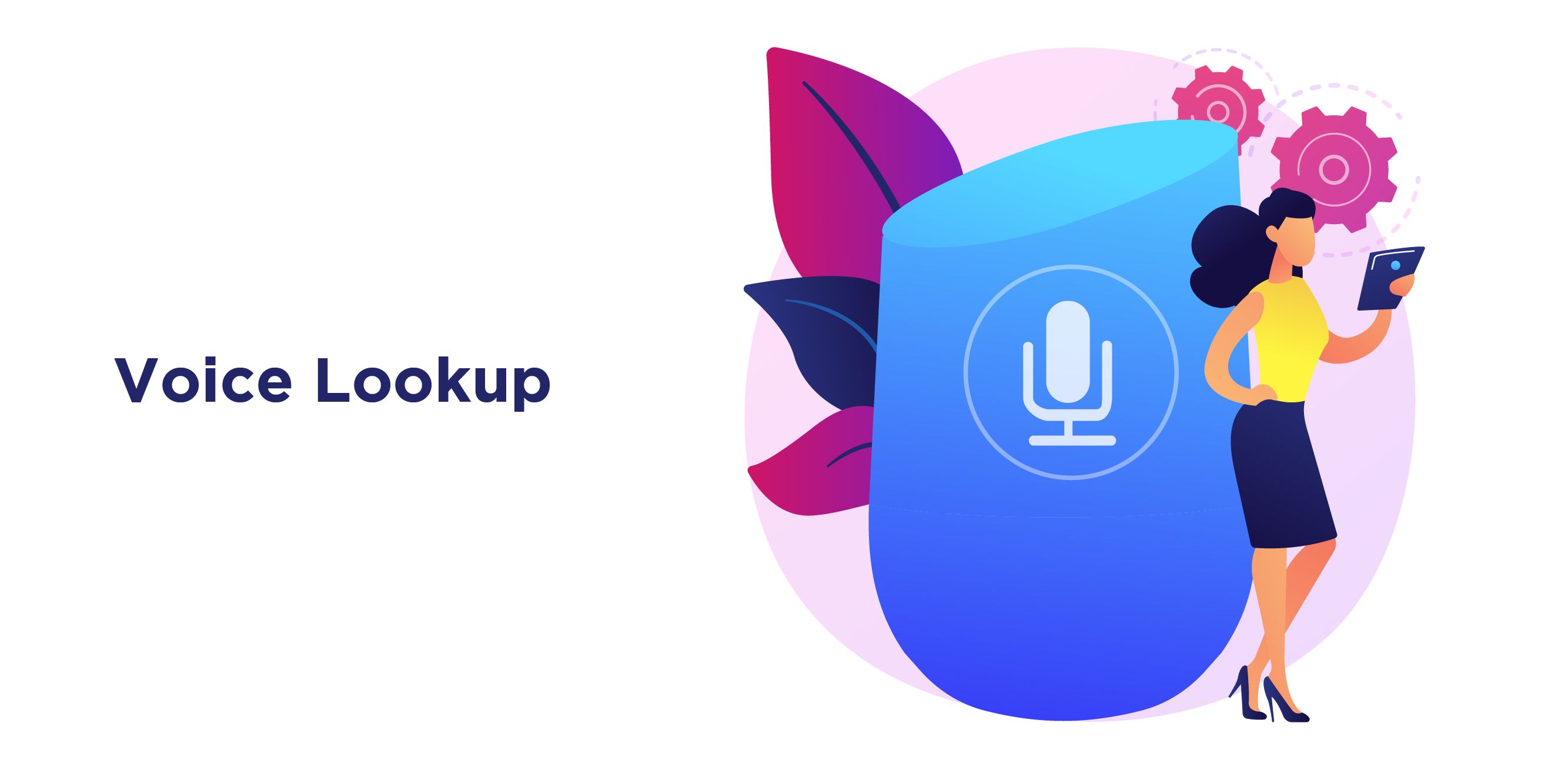 In today's on-demand grocery delivery apps, browsing and searching for desired results is a popular function. You can add a voice recognition function to your app to differentiate it from others. The user only needs to speak the item into the app, and the relevant results appear.
Wishlist
A wishlist, similar to those seen on applications like Amazon or Myntra, allows users to save products they want to purchase in the future. The wishlist option ought to be included in your on-demand grocery delivery app. The consumer can use this to save their preferred things and then buy them whenever they desire.
Ordinary Orders
The occasional need for products like detergent, flour, bread, etc., is relatively typical in households. If your app includes logistics, it should display to consumers how many products they've previously ordered often. Additionally, consumers can add the goods from the often-called list while placing future orders.
Order Planning
Suppose the user can obtain the products whenever it suits them. It is pleasing to users. For your app, try to offer personalized order scheduling. The user can reserve the time and day on which they wish to have their order delivered. They can trace things while they are in transit.
Integrating Platforms
The app should be able to distribute and retrieve content from many platforms. As a result, user activity on your app will grow. Additionally, more active clients on other platforms will be available to you.
Payment Alternatives
Your app must support payments from all other payment gateways to succeed when an online transaction is made. The payments may be made online or via check, depending on your revenue model. You can incorporate things like coupon codes. Customers will be more loyal to your app as a result.
Profile Individualization
Users value those who relate to them. Try to establish a relationship with your user. Allow users to build profiles on your on-demand grocery delivery app. Allow them to share their favorite foods and post photos and bios while also talking about themselves. Additionally, you may create a tiny dating app scenario where you pair people based on their preferred shopping products. Just an idea!
Rapid Delivery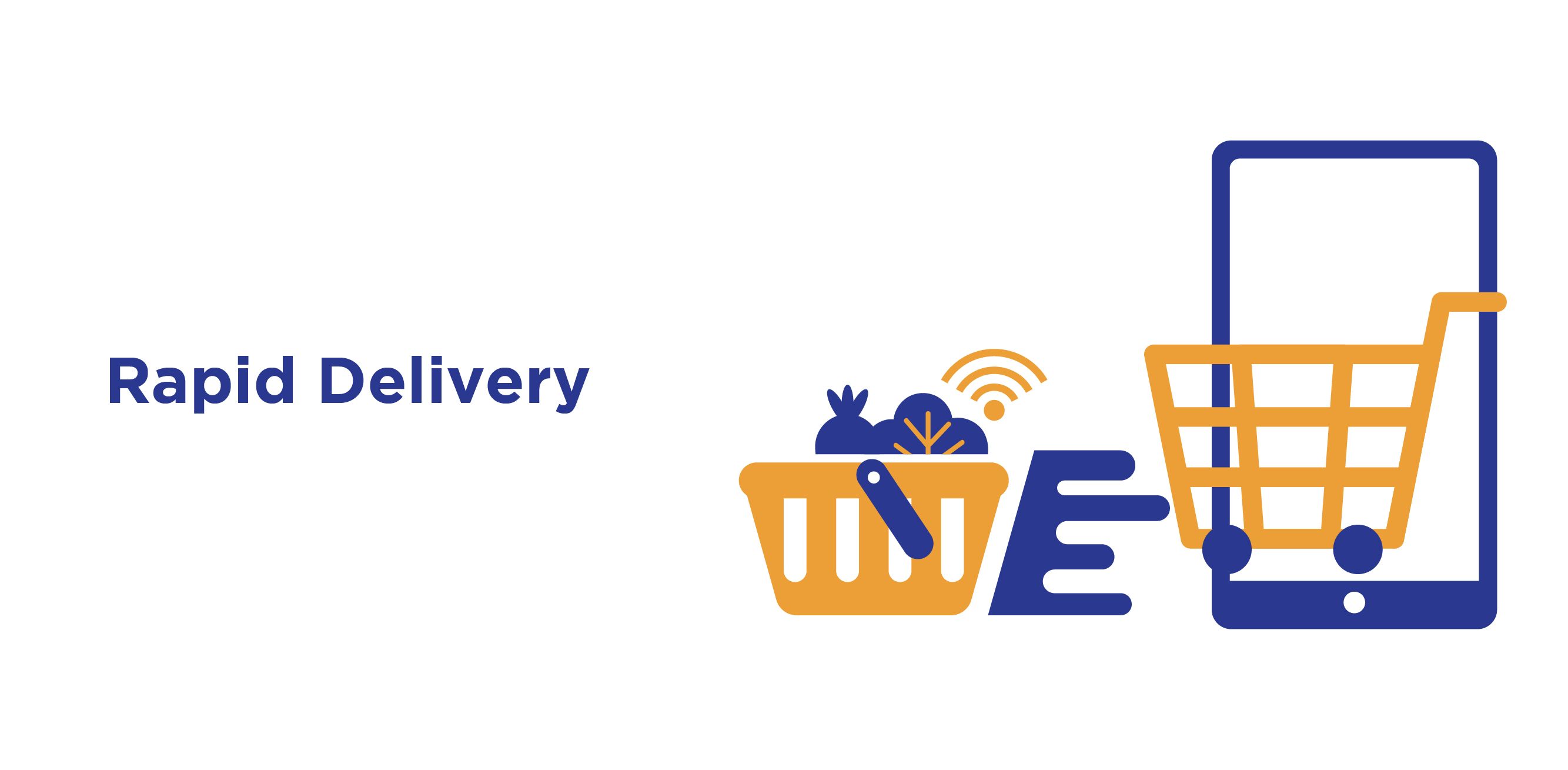 Try to have two modes for your app, the first in Fastrack delivery mode and the other with standard delivery. In this case, the user can request Fastrack delivery and pay an additional fee if they want their order delivered immediately. You can charge more for your service in this manner.
Cookbook Corne
Personalization is always a bonus for the business and manifests itself over time. If possible, include a recipe section or other content area where you may encourage customers to download the app's items and try out new dishes.
Wrap up
Apps continue to be the dominant type of technology. The use of phones has become a new way of life since the advent of 4G networking. And now that phone applications are involved, the on-demand grocery delivery apps have unquestionably altered lifestyle. Take the technological route and have an on-demand grocery delivery app created if you want to increase your company's profitability and customer base. On-demand development typically costs around 8000 US dollars. However, if you want to make it unique and distinctive, the cost could range from 8000 to 25000 US dollars. For an accurate estimate of the cost and the technological understanding of developing an app, get in touch with AppsRhino.