Almost everything in our time is based on technology. So, why should grocery shopping be left out? Till now, people used to go to the grocery shop to get their fundamental necessities met. The stores are sometimes far from where people live, and the long billing lines worsen matters. But, with time, technology has turned the coin and permanently altered everything. Thank you to the e-commerce business for creating online grocery stores. It saves both time and effort.
You can't deny that selling groceries online is the latest business trend. In 2020, the total value of the online industry exceeded USD 650 billion. So, if you want to create a new online grocery store, now is the time!
What is an Online Grocery Store?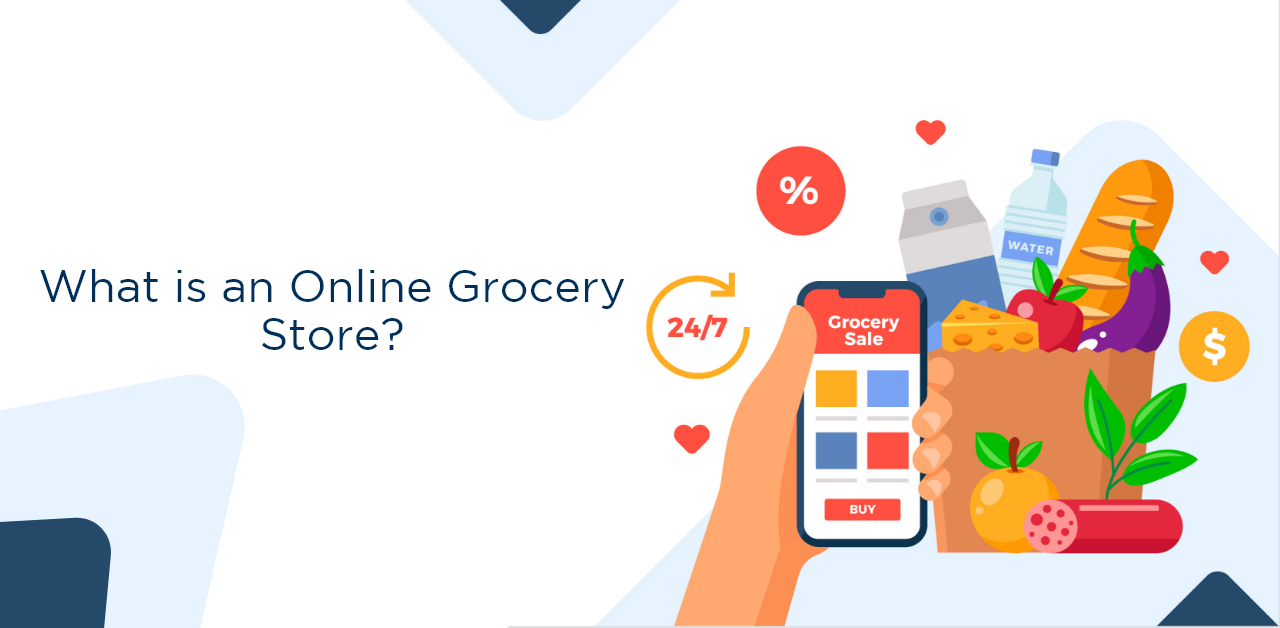 An online grocery store is a platform that allows grocers to sell their grocery items over the internet. Many small-scale grocers who cannot create a sufficient sales quantity have a reasonable opportunity to boost their profit through increased sales in exchange for nominal subscription costs.
Like any other B2C eCommerce firm, an online grocery store has registered vendors; the only distinction is that the service of these sites is entirely based on time and topography. You must provide your location or zip code, or it will be identified automatically by GPS. The nearest vendor is contacted to meet your requirement as soon as possible.
They don't have to make any extra effort to look for a specific product or brand from store to store. Everything is right there in front of their eyes. They must pick a product and place an order using the online grocery store website or app.
Steps to develop an Online Grocery Store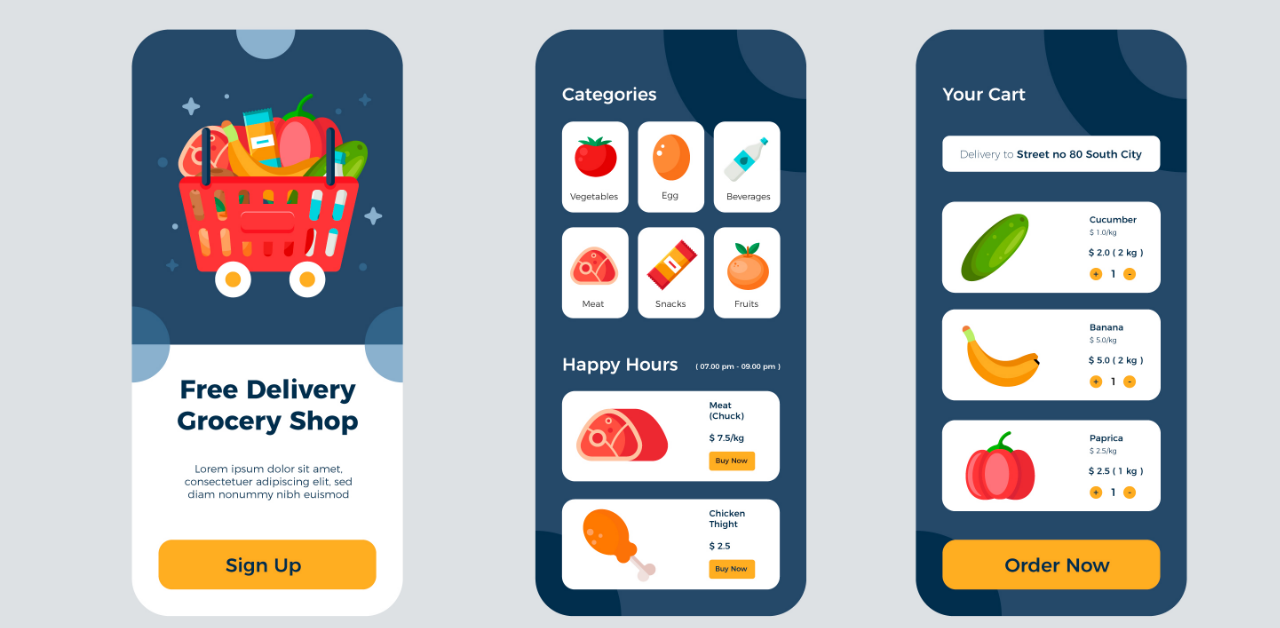 Online grocery purchasing is quickly gaining pace. According to Orian Research, the online grocery market will increase at a 23.7 percent CAGR from 2020 to 2025. According to another study, the supermarket eCommerce business will reach $250 billion in the next five years.
Developing an online grocery store is not a challenging feat to achieve. Here are some simple steps you need to follow to start your business.
1. Begin with a Domain Name
A domain name is the online store's or website's virtual address—for instance, https://www.onlinegrocerystore.com.
A domain name should ideally be:
Having a.com domain extension

A short length

It should be simple to say and, therefore, remember.

Obtainable (not already taken by someone else)

Having a grocery-related significance

SEO-friendly
A domain name needs to be purchased from a domain registrar. It's the same as buying any other digital goods. Add the domain name you want to your cart, choose the validity period, input your address, and then check out.
2. Choose a delivery area
To open an online grocery store, you must first identify which markets it will serve. This critical decision must be based on various variables, including the social tastes of the people who live in that specific area, their initial response to your online supermarket, and market competition.
You must have an e-commerce solution that can assess leads from various places for you. It will also help you obtain a competitive advantage over other local brick-and-mortar establishments in revenue-generating regions.
3. Select an e-commerce platform
Creating an e-commerce website is critical in launching your online grocery store business. You have two choices for how to proceed with this one. You can go with a traditional site, which will be a lengthy and pricey procedure. You might also make a wise decision and collaborate with a professional e-commerce service company to save time and money
These pre-built supermarket eCommerce platforms are more convenient and less expensive than custom development. Ready-made eCommerce platforms include pre-integrated functionality and APIs, a one-time payment, and a shorter setup time.
Typically, an eCommerce store builder may assist you in constructing an online grocery store using the following simple methods:
Make an account

Join your domain name

Select and install a website template or theme (this will define the structure and appearance of your website).

Modify the website template to meet your requirements.

Feed the site's material (Title, description & images)
4. Legally Register your Online Grocery store
Do you want to stay out of trouble with the law? Do you want to keep on the straight and narrow?
You do, of course. Nobody likes to get those tax or legal notices. Every business owner wishes to conduct business calmly while adhering to numerous state rules.
As a legal entity, an online grocery store is no different. And, because you'll be buying and selling consumable items, you'll need to register your business with the IRS.
Registering a business allows you to fulfill orders, generate tax invoices, lawfully purchase items, and file any tax or other returns required by law.
5. Obtain the Groceries
Your online grocery store will only be operational if you have products or stock.
As a result, this stage discusses acquiring supermarket products for resale.
In general, there are two grocery sourcing models to choose from:
Inventory model

Dropshipping model
Inventory sourcing entails obtaining groceries and stockpiling them for future sales or requests. The inventory model necessitates the investment of working capital in inventories. In addition, you must commit to a monthly set expense in warehouse rent, warehouse electricity, and so on.
On the other hand, dropshipping entails finding and delivering things straight from a wholesaler or manufacturer to the final consumer (without keeping the actual stock). After receiving a consumer order, a purchase order is placed with the wholesaler. Dropshipping also lowers the rent bill.
6. Locate a delivery system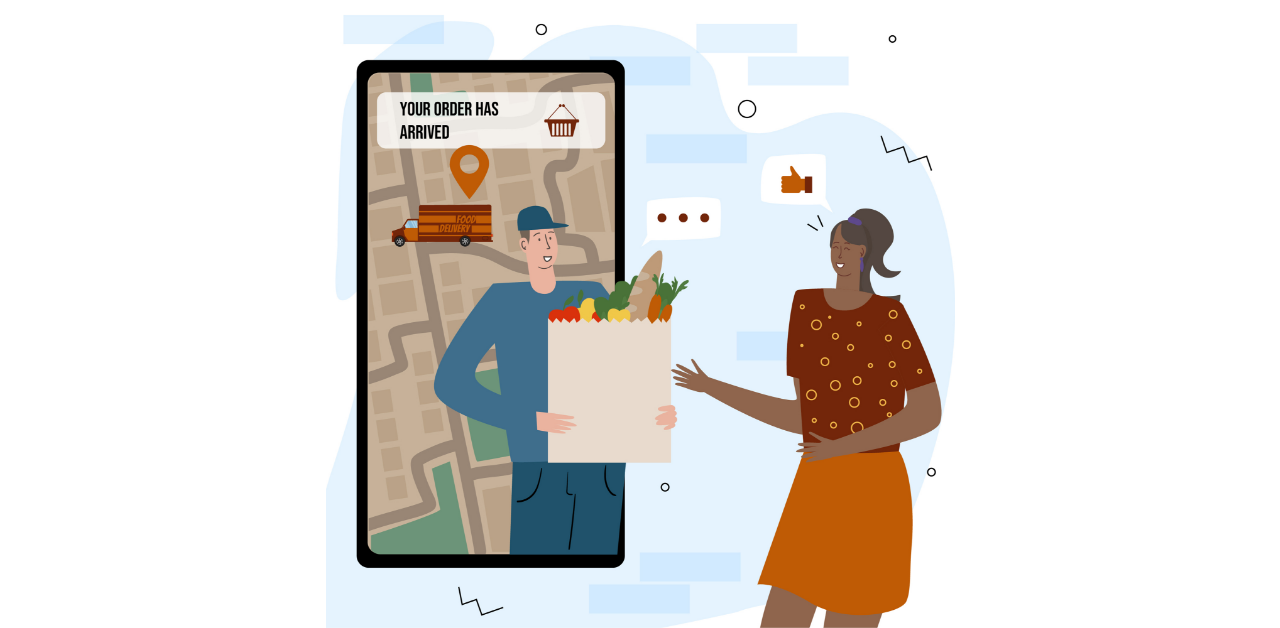 Delivery services connect your company to your customers. Make sure that you select a reputable one. It's so vital that it can make or break a consumer relationship. The delivery service you like should be prompt in the areas where you operate. Choose an e-commerce system that works with your online grocery store delivery service. It must have text-messaging services that keep customers up to date on the status of their orders. Some advanced capabilities also assist you in tracking the delivery in real time.
Typically, your ordering and delivery process will look like this:
Step 1: The customer purchases a product.
Step 2: The order appears in the dashboard.
Step 3: The delivery crew is notified of the delivery of the order specifics.
Step 4: The goods are obtained from a local supplier and delivered to the customer by delivery employees. (Dropshipping Model)
OR
Step 4: The goods are picked up from the warehouse and delivered to the consumer by delivery people. (Inventory Model)
7. Integrate with various vendors
Every firm requires expansion at some point. To build your online grocery store, you may either increase your inventory or form partnerships with merchants selling products you want to trade in your store.
Make sure that your e-commerce platform allows for numerous seller connectors. You can include the multi-seller option and add vendors or interface with other businesses to promote the required products.
8. Marketing
Your target audience must sense the online presence of your online grocery store. You can choose between on-page and off-page SEO for your website. Use offline marketing methods such as distributing flyers, banners, and coupon leaflets in public locations. Discounts and special offers are the most tried and accurate forms of marketing.
Choose an e-commerce partner who offers a dedicated marketing module for your online grocery store. These marketing tactics and the right eCommerce partner would assist you in managing excessive traffic in an organized manner.
9. Presence on social media
All internet businesses must have a social media presence. You can use social media to promote new bargains and offers. It also allows you to communicate with customers directly and solicit feedback. You can introduce a new interactive quiz and games to learn about your target audience's psychology and cater to them accordingly.
10. Mobile-friendly Platform
Online grocery buying is the latest supermarket shopping trend, and smartphones simplify it. M-commerce is the latest retail industry buzzword. This cutting-edge technology has simplified things and made internet purchasing enjoyable and straightforward. Nowadays, you don't need to open your computers or laptops to shop online. Mobile accomplishes the task at hand.
Furthermore, you can use it from virtually any location. Check to see if your online grocery store is mobile-friendly. Test it on various devices to ensure that it has an appealing look and feel.
11. Multiple Payment Options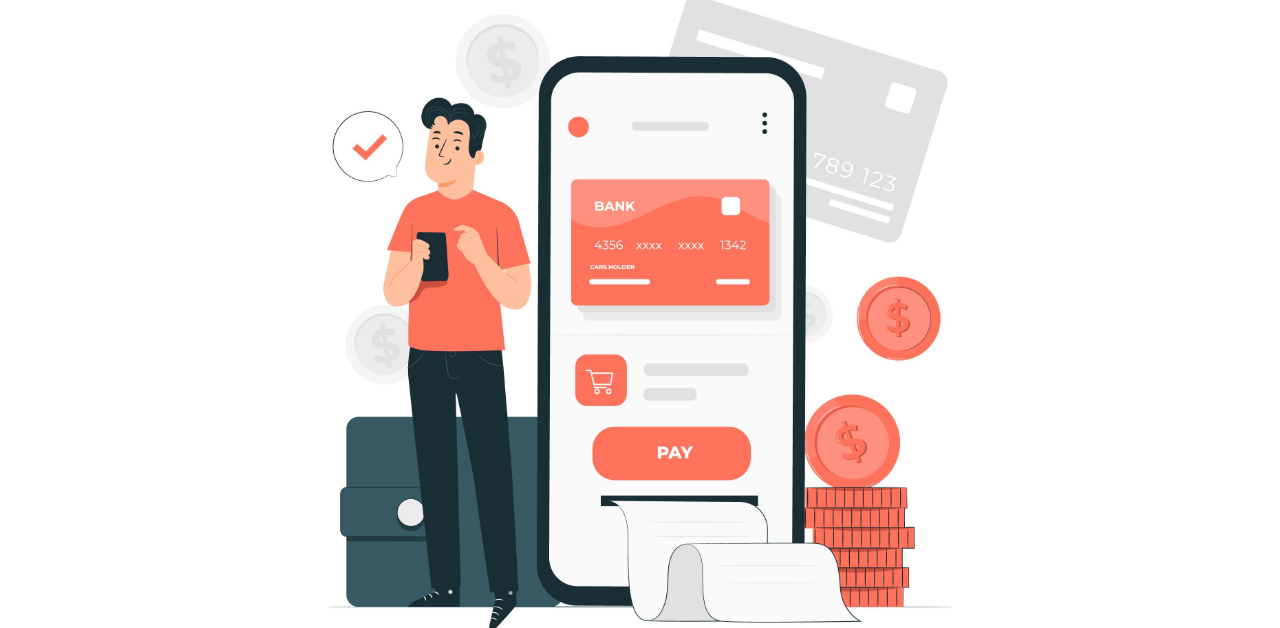 Customers like several payment alternatives when it comes to payments. Some people prefer to pay with their credit cards, while others prefer to use payment wallets to take advantage of cash-back offers. Look for a platform that offers a versatile yet dependable payment option. Check that your online grocery store can integrate with online payment wallets and gateways. You can even include a cash-on-delivery option.
12. Scalability of the Online Grocery Store
This feature may appear a luxury, but it is necessary for the long run. Scalability is concerned with the proper alignment of software and hardware configuration. The performance of your online grocery store is influenced by elements such as product quantity, system configuration, and so on. All that matters is the performance of the online grocery store.
Conclusion
Choose an e-commerce system after examining all the features that will assist you in developing a cutting-edge online grocery store. These features will boost customer traffic and raise your sales. You can also add modules for sellers, such as bulk product uploads, social login, etc.
You should take these steps to focus on online grocery store development. AppsRhino can assist you with this. AppsRhino is an on-demand delivery app that provides the best services at an affordable price and ease of work.