So you have got an awesome product, you have a loyal local customer base, and you have decided to go global! Congratulations! You have made the right choice!
Now, there must be so many how-tos and what-to occupying your mind. You must be desperate to find all the answers at once. Don't worry! We have got you covered here in this comprehensive blog. We will discuss every essential detail you need to keep in mind and your expertise.
Given the current situation, it is a good idea to increase the online presence of your business. With the advent of SaaS services and a boom in internet connectivity, it has become easy to create an online store.
The question 'how to create an online store?' is old. Today's e-commerce world is a manifestation of good old email marketing. So if you are wondering if there is some new wizard in town that will blow your mind, then relax! Creating an online store is as easy as it gets.
Without any jibber-jabber, let's dive into the details of how to create an online store.
Research, Research, and Some More Research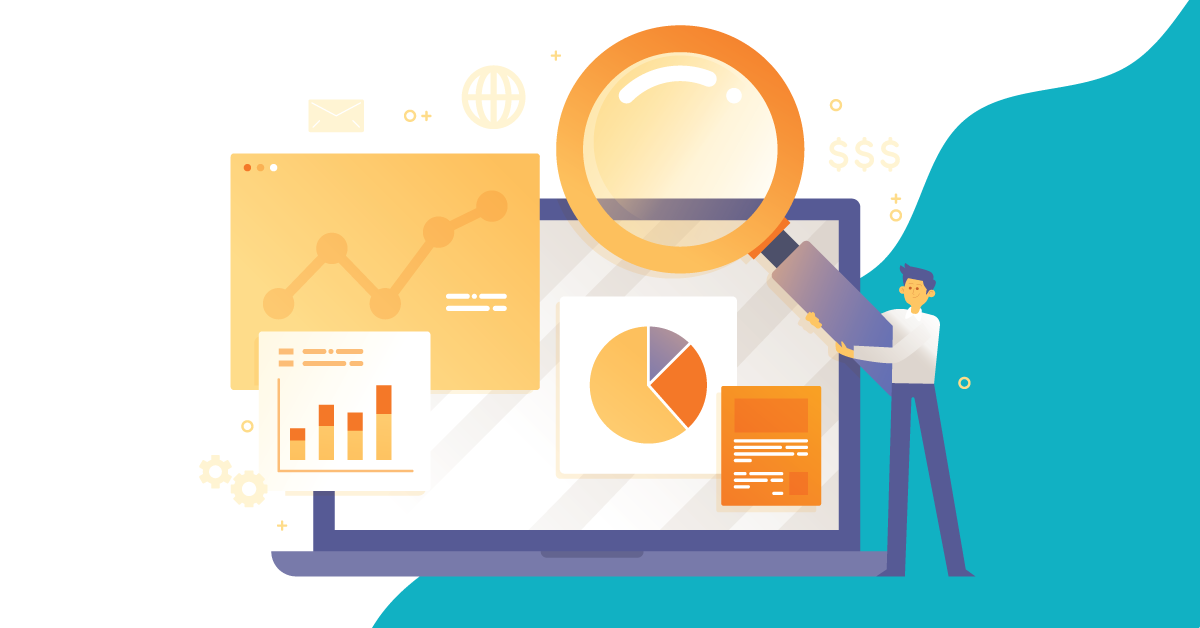 We can't stress enough that research gives you a firm idea about anything on the face of this earth. Before you decide on anything, think about the different prospects involved. Before you create an online store, there are a few things you should research about. These include:
What kind of business do you want to be, a business-to-business, business-to-customer, or customer-to-customer?

What are your future goals? Do you want to make it big or small?

What will you start with? Are you going to swell everything and anything, or do you want to focus on just one type of product?

What are your competitors doing?

Where does the market stand concerning your product?

What are your target audience and their internet access tool?
A deep inspection of all the questions will help you understand where to start. It will also help you understand the decisions you need to make while taking further steps.
Choose the Right E-Commerce Platform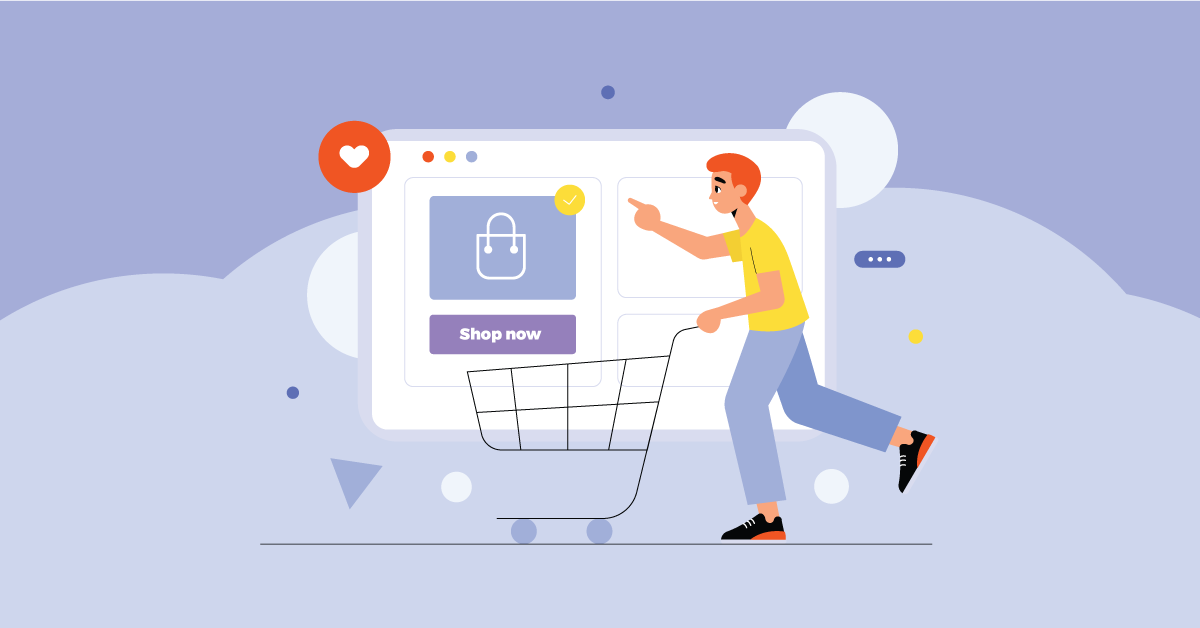 To create an online store, you will need a platform that helps you in your customer interactions. If you have decided to start on a small scale, you can avail yourself of any SaaS or PaaS-based e-commerce solution. A SaaS-based platform will help you create an online store with a monthly charge. Platforms like Shopify, Wix, WooCommerce, Squarespace, etc., can help you make an online store without prior coding experience.
If you have done the research, you should know the requirements of your business. It would help if you were careful while choosing the e-commerce platform. Instead of looking for a cheap, fast, and easy one, you should choose according to the needs of your business.
All the e-commerce that helps create an online store is completely hosted, which means there is a limitation to customization and management of your website.
WordPress and your Website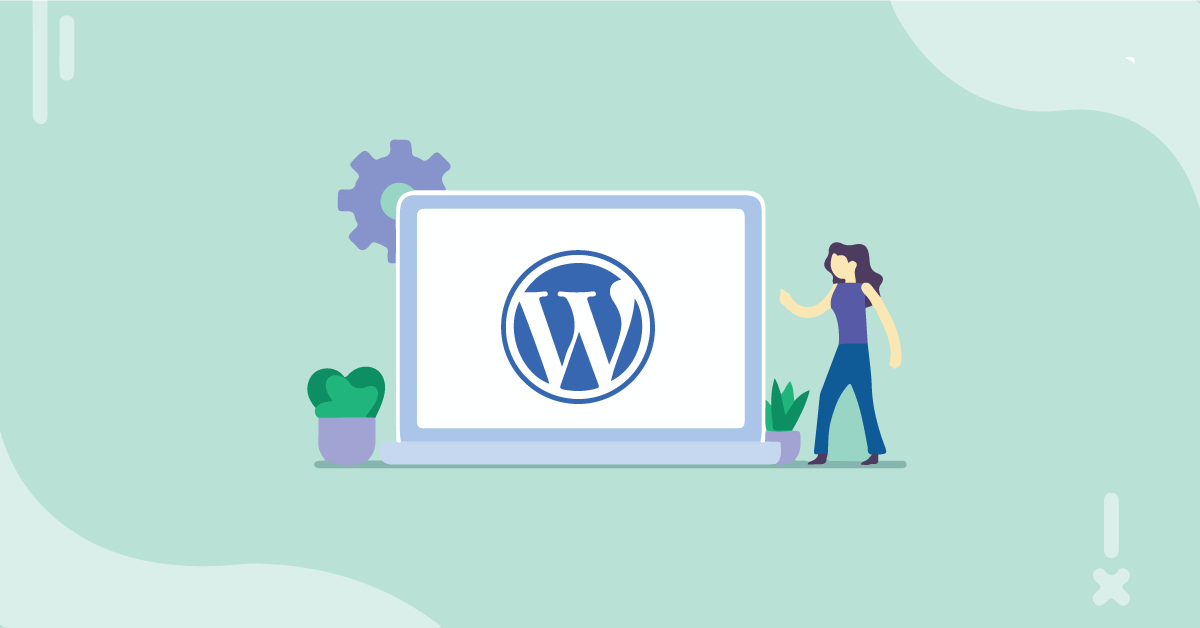 After you have decided on the e-commerce platform, you need a website. All the e-commerce platforms are plugins for WordPress. Now, what is WordPress? It is nothing but a content management platform. It will help you manage all the plugins you need for your online store.
When you create your WordPress account, it will ask you for a domain name. A domain name is specific to a website and acts as an address. Those who want to visit your website can type it in the address bar of any browser, which will take them to your online store.
To create an online store, you can choose any domain name based on your preference, and it will cost you as little as a dollar or less. Once you decide on a domain name to create an online store, you must store all the data.
Create an online store, and you get the feel of your physical store. Why so? Because as you store your inventory in a shop, you will need an online store to store all the virtual data of your online store. To create an online-store space for virtual data of your online store, you will need a server.
If you plan to buy a server to create an online store, you must consider the investment you will have to make to create an online store. It will burn a hole in your pocket, and maintaining it will also cost an arm and a leg. You do not need to sacrifice tons of dollars to create an online store. Like renting a house, instead of purchasing the whole property for an offline store, you can do the same to create an online store.
How to create an online store is a simple task to decide, especially if it is about hosting.
You are on your way to the knowledge that answers how to create an online store. It would help if you made your store safe, as you would for your offline store. We generally use locks and doors to keep the data secure in an offline store; an SSL certificate is the equivalent of the lock. When you create an online store, make sure to install an SSL certificate, it will encrypt all the outgoing and incoming data of your online store.
When you create an online store with an SSL certificate, it gives you the badge of HTTPS/ which guarantees safety. You can get basic encryption for free. But if you want advanced encryption, you need to save money. When you decide to create an online store, you must invest here.
AppsRhino offers the best Tech-driven solutions for Home services, Laundry delivery, Alcohol delivery, Grocery Delivery, On-demand Cannabis, and Taxi Services: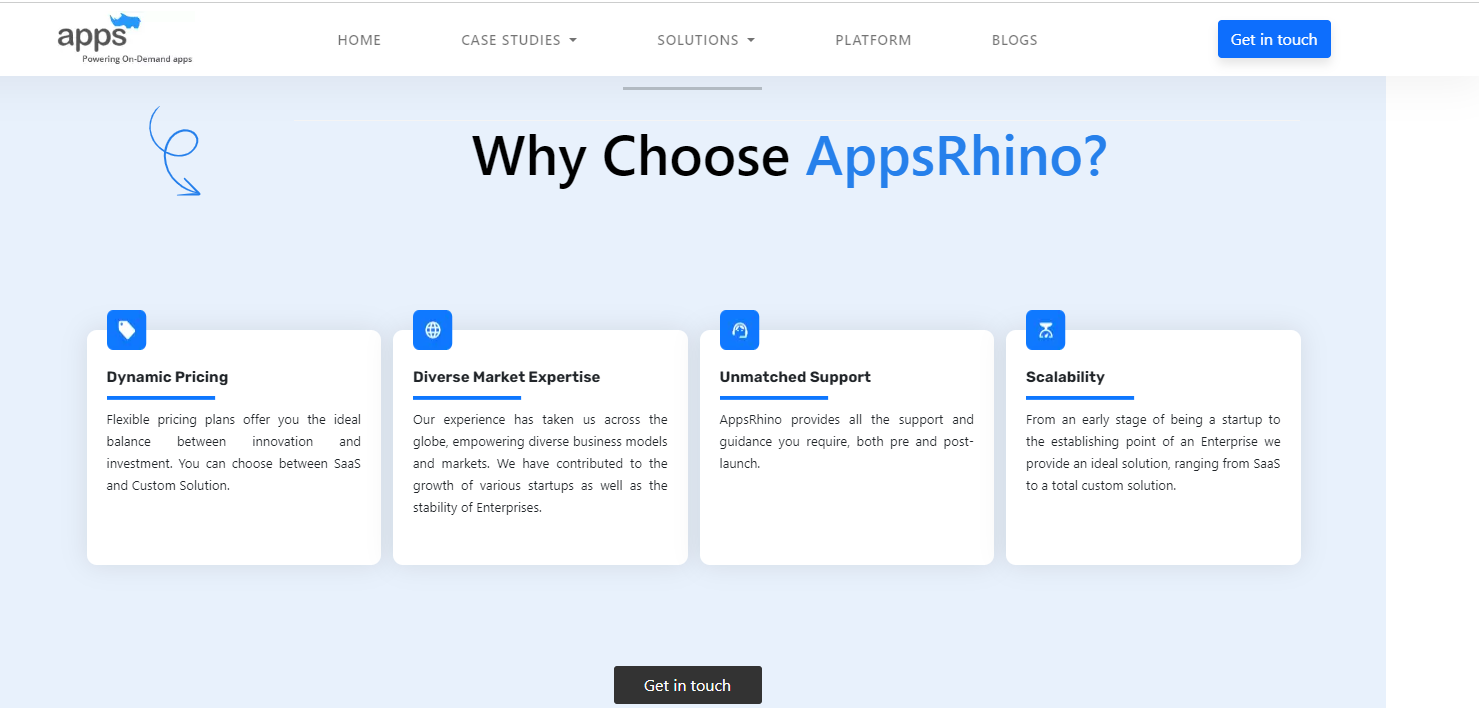 So what's next?
Create an online store in secret!
Once you have created an online store framework, you must build it slowly. You do not want to create an online store and let people see it half-done. You want to make an online store promptly. You need to hide and keep calm while your website is under construction.
To create an online store in peace, you must add a WordPress plugin. The plugin will help you hide your website from the world's gaze when it is under construction. Many plugins can help you put your website in coming soon mode while you create an online store.
SeedProd, Nifty, CMP, Landing, etc., are a few examples of plugins that you can use to put your website in coming soon mode while you create an online store in secret. These plugins help you create an online store better. They also come with themes and maintenance modes, which can help if you want to make some changes in the future.
Start by customizing your store
Depending on the e-commerce platform, you get customization features to create an online store. However, it is advisable to consider a few things.
Make your website phone-friendly
Most internet users access the internet through a phone. To achieve high penetration in the market, you cannot ignore phone users.
Make sure your website is phone-friendly. You can check about it from the free mobile friendliness-checker that google provides.
To create an online store that is mobile-user friendly, you can start with designing minor details such as space between clickable features, etc.
You must design every detail, such as the header, welcome page, etc., with extra care while you create an online store. Starting an online store doesn't mean having a website that runs on the web but also makes a lasting impression. Here are a few considerations to keep in mind. At the same time, you create an online store design.
A high-quality photo of products is a must- You must keep the idea that your customers need to view your product in as beautiful a light as possible. Make sure you keep a quality camera or cameraman for the purpose.
Make it easy for your customer to navigate- When you create an online store, add a zoom-in feature and other ideas. To add a zoom-in feature, you can consider adding a plugin.
Add drop-downs to put your products in one place for your customers- Adding a drop-down menu is a lifesaver as it instantly informs the customers about the products in brief.
Add a place for new arrivals- People who are regular visitors and like your product would want to know about new arrivals. Adding the feature keeps your existing customers engaged.
Add recently-viewed features- This will help the customer to look back. They can decide later what to purchase.
Add frequently bought features- This feature gives the customer an idea about the trending products, and they might buy one.
Add Frequently bought together feature- It helps people purchase more and make the best use of the product. A customer who purchased a TV; may need a table for it, so suggesting a table would help the customer use the TV and increase your sales.
Add a blog- There is nothing better than informing people about different ideas and knowledge about products and services. Through blogs, you can create awareness and pitch your product.
This laundry list will always continue when you want to create an online store. Considering professional help serves you well. In case you need professional help, you can always count on AppsRhino. You can consult designers to get things done for you.
Develop a Smart SEO Strategy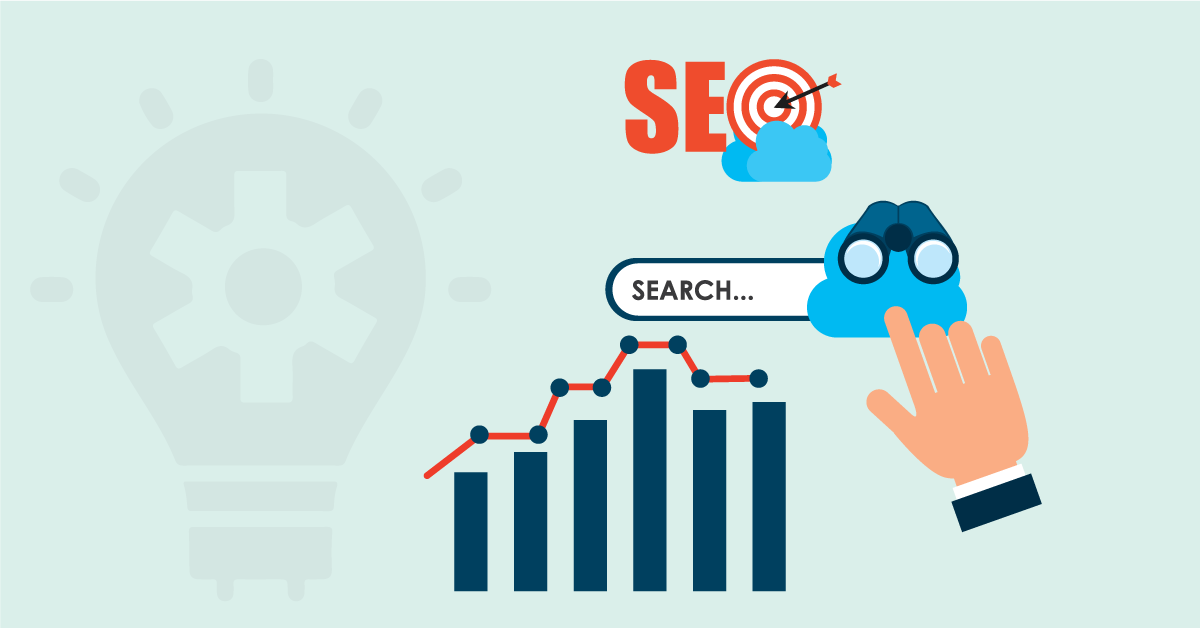 Use smart keyword strategy- When it comes to SEO, keywords can do the magic. But it would be best to be careful while creating an online store about keywords. Please do not make them longer, or do not overs-stuff your page with keywords.
Use social media plugins- use social media plugins while creating an online store so that your customers can see the product on social media.
Do not use duplicate or outdated data- Make sure that the originality of your content is not compromised while you create an online store. It pulls down your page. Some e-commerce providers take care of these things, but some need to. Check whether your e-commerce provider does not and act accordingly.
Keep the page that ranks- Even if the product is out of stock, keep it if it helps your page rank better. It helps to pull traffic.
Use tools to analyze data- Build your website with features that can help you pull necessary data about your customers. You can use it to explore better and provide a better customer experience.
It is What you Created Your Online Store for!
Set up payment
When you create an online store, you do it for a profit. Adding this feature will help you with all your transactions. Remember to add the feature according to your convenience. Different e-commerce platforms have different features so that you can navigate yourself and avail yourself of the customer service provided by your e-commerce platform provider.
Set up shipping and taxes
Remember to add shipping and tax features to your website; otherwise, it may cause you a lot of trouble. Make sure you pay extra care while adding the shipping feature; you do not want your customers to suffer due to the wrong shipping procedure.
Conclusion
To create an online store, you need many things to remember. It usually takes effort to start an online store. You only need to keep a few things in mind while you are thinking about creating an online store. Decide on the e-commerce platform that fits your product. Design the website carefully and put an intelligent design. The design of your page will decide how you will be able to hook your customers and make sales. It would help if you had a wise SEO strategy and products to create an online store.
Make sure to use different plugins for different features, as it helps you create a flexible website. Finally, remember to get money matters in check.
Contact AppsRhino to get the best tech partner to deliver your online store end-to-end, fully customized, and within budget, if you are itching to create your online store.
Frequently Asked Questions
How can I choose the right products to sell in my online store for maximum profitability?
To select profitable products, conduct market research, analyze trends, and consider factors like demand, competition, and profit margins.
What are some effective marketing strategies to promote my online store and increase sales?
Utilize social media marketing, search engine optimization (SEO), email marketing, influencer collaborations, and paid advertising to reach and engage with potential customers.
How can I optimize my online store's conversion rate to generate more sales?
Improve website design, streamline the checkout process, offer secure payment options, provide detailed product descriptions, showcase customer reviews, and implement effective call-to-action buttons.
What are some key metrics to track and analyze to measure the profitability of my online store?
Monitor metrics like conversion rate, average order value, customer acquisition cost, customer lifetime value, and overall revenue to assess profitability and identify areas for improvement in your online store.
What are some reliable platforms or tools to build and manage an online store?
Popular platforms like Shopify, WooCommerce, and BigCommerce provide user-friendly interfaces, customizable templates, inventory management, and payment integration options for seamless store setup and management.
How can I effectively handle customer service for my online store?
Ensure prompt response to customer inquiries, offer multiple communication channels, provide detailed product information, offer hassle-free returns and refunds, and strive for exceptional customer satisfaction.