Introduction
In a world running at a pace as fast as ours, grocery shopping can be tedious, and many of us would agree with that. This is where the high demand for instant grocery delivery has led to a tremendous increase in apps designed especially for the purpose. The market is full of a plethora of apps. But before we think about developing it, some key features can go a long way in making it a success. Let us learn more about it.
Nowadays, the invention of online grocery apps is just as important as that of dining apps since they can efficiently cater to daily grocery needs. To increase sales while your consumers are at home, developing an on-demand application for your physical grocery store is advisable. You can design a supermarket app to engage both current and potential clients. While giving clients convenience and efficiency, you may considerably boost revenue.
Here are the main reasons why on-demand shopping apps are so appealing now.
How to Benefit from a Grocery Delivery app
The market for online grocery delivery has been developing and offers promising predictions for the future. Cloning offers greater benefits with less investment. The following are some advantages of creating the grocery delivery app.
Zero operational errors
According to the proverb "to err is human," people occasionally make mistakes. However, you cannot afford to do so in the process of a grocery delivery app.
Because of its simple navigation, customers can buy anything offered on the app with only one click.
Remittance Gateways
You may give your consumers a variety of simple payment alternatives by using an online grocery app. Most online transactions are secure, or customers can choose to pay on delivery.
It enhances order management, and the admin panel makes it possible to control the entire inventory. Thanks to recent technological advancements, utilizing an online grocery app is now easy and hassle-free.
Business nonstop
Customers can easily make reservations for items at any time and from any location by developing an app for their grocery store. It's simple for you and the customer to deliver and get things on time, thanks to a feature that lets you reserve a time slot for delivery.
Loyalty initiatives
Customer loyalty is crucial for every company's growth. It has been surviving for years at this point. But doesn't every single opportunity come with loopholes? It takes a lot of work to build strong relationships with customers.
To entice customers, you can use a supermarket app to offer loyalty programs, discounts on specific items, and purchase amounts. Give them points they can use on their next online purchase as compensation.
Boost Profits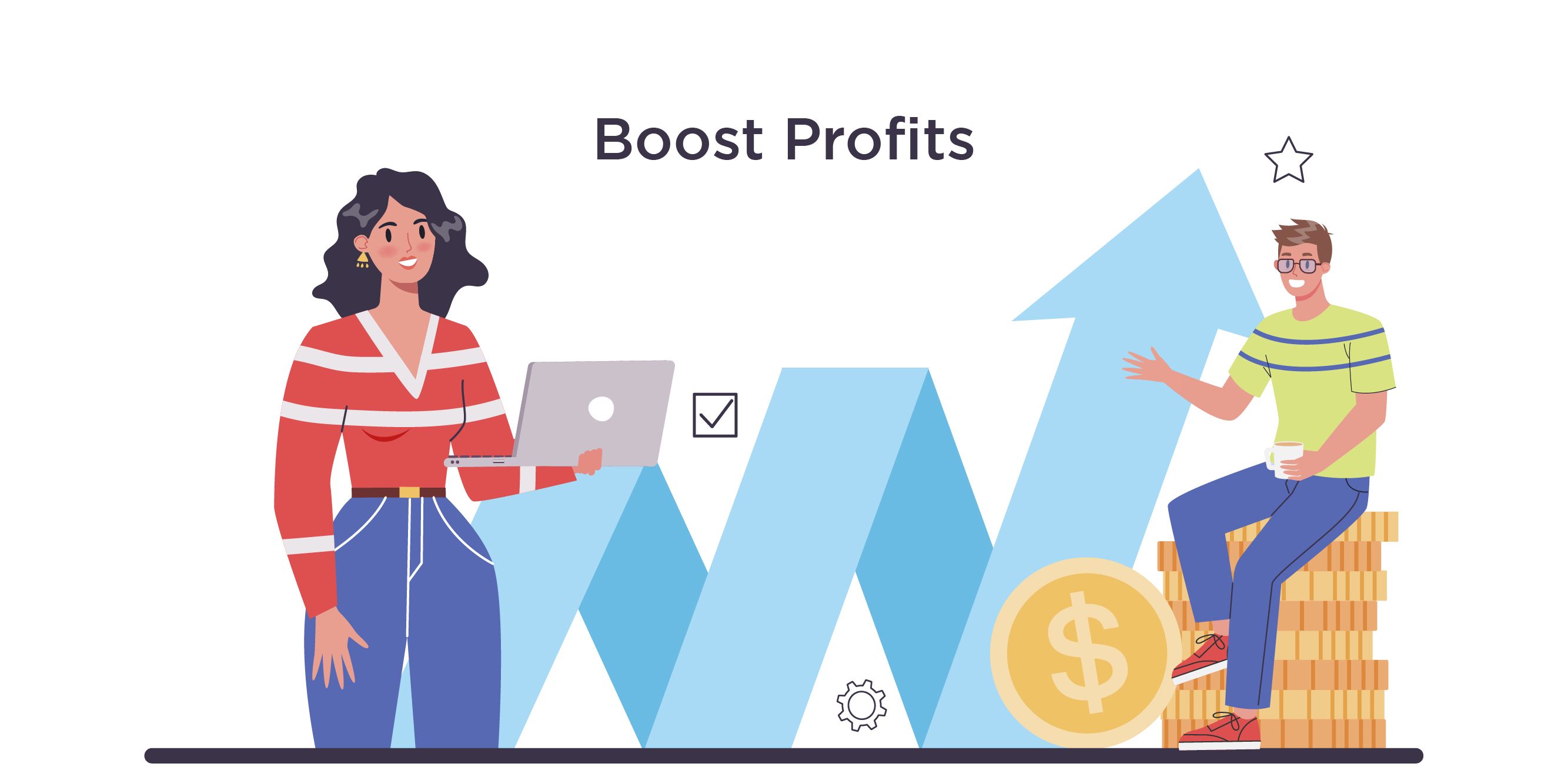 One of the most obvious pros of an online grocery app is this. The goal of every business owner is to enhance earnings. It is the same for proprietors of grocery stores. An effective online food delivery system will boost the profit graph in light of the pandemic breakout.
Develop an app with the best features and design to operate your grocery store more profitably by attracting more customers.
Lean inventory control
How challenging would it be to handle the entire stock manually?
Everything is accessible on the mobile app with an online grocery app solution via photos and virtual stores. When customers shop, they don't care where the inventory is sourced.
Consumer behavior monitoring
Understanding client behavior is the enigma that retailers face today. What motivates them to buy, the seasonal goods they enjoy purchasing, packaging variations, justifications for returning any product, rejection, etc?
This will enable many shops to get rid of their unsold inventory and concentrate on their most popular items.
The supermarket app has numerous more benefits in addition to those mentioned above, even for users. Your company can save time and money by creating a clone app.
Features That Every Grocery Ordering App Must Have
No-hassle Registration
The registration procedure must be easy to use and straightforward. Multiple social media profiles that provide easy access to customers could be a great way to keep them and attract more visitors.
Superior Product Search
The smart search must be included in your on-demand grocery app because it will enable consumers to quickly identify desired items using specific keywords without browsing the full app.
Wishlist
By using this option, a client can save an item for further purchases. Grocery products can be added to a wishlist so that the user can purchase them later.
Sharing of Carts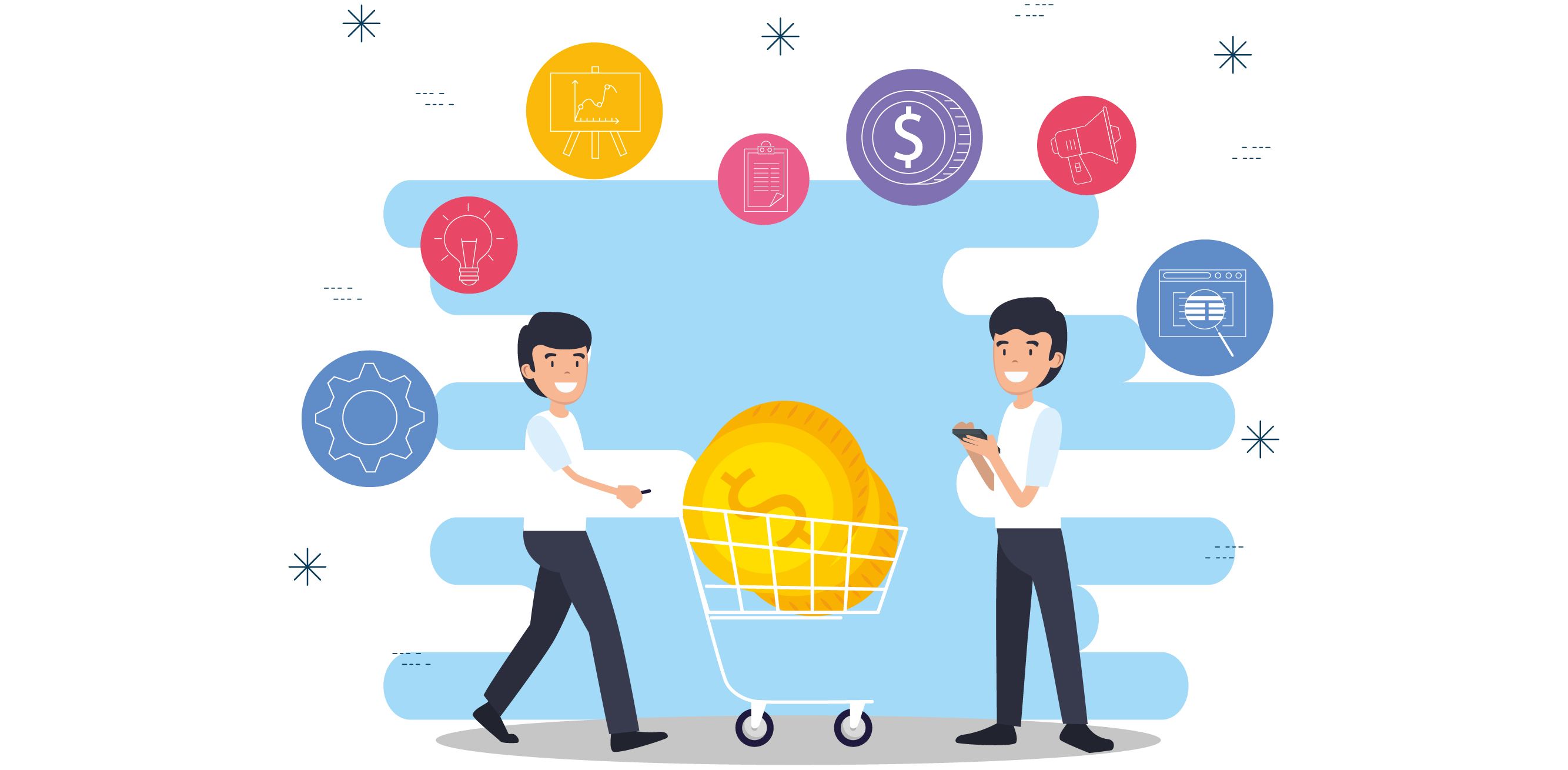 This function is great for boosting cart value and decreasing cart abandonment rates. Customers may share their shopping carts with their friends and family through the cart-sharing option.
Suitable Products
This function will show the recommended product list based on the user's past search preferences. Additionally, making specific product recommendations is vital in raising the average order value of your online store.
Prices are compared
Another essential feature of a grocery shopping app is the ability to show consumers the prices of competing brands for comparable goods. Customers will be able to compare similar products using this feature without having to leave the app.
What Is the Price of Developing a Grocery Delivery App?
Numerous variables affect how much a grocery shopping or delivery app will cost overall. Let's examine the factors that have the most impact on the cost of developing an app:
App Complexity
The major cost factors in developing your grocery app will be its complexity and the number of features you're willing to provide.
Team Size for Development
The number of app developers working on your grocery app will significantly impact its price. The inclusion of specialists may also affect the pricing.
Selection of Platforms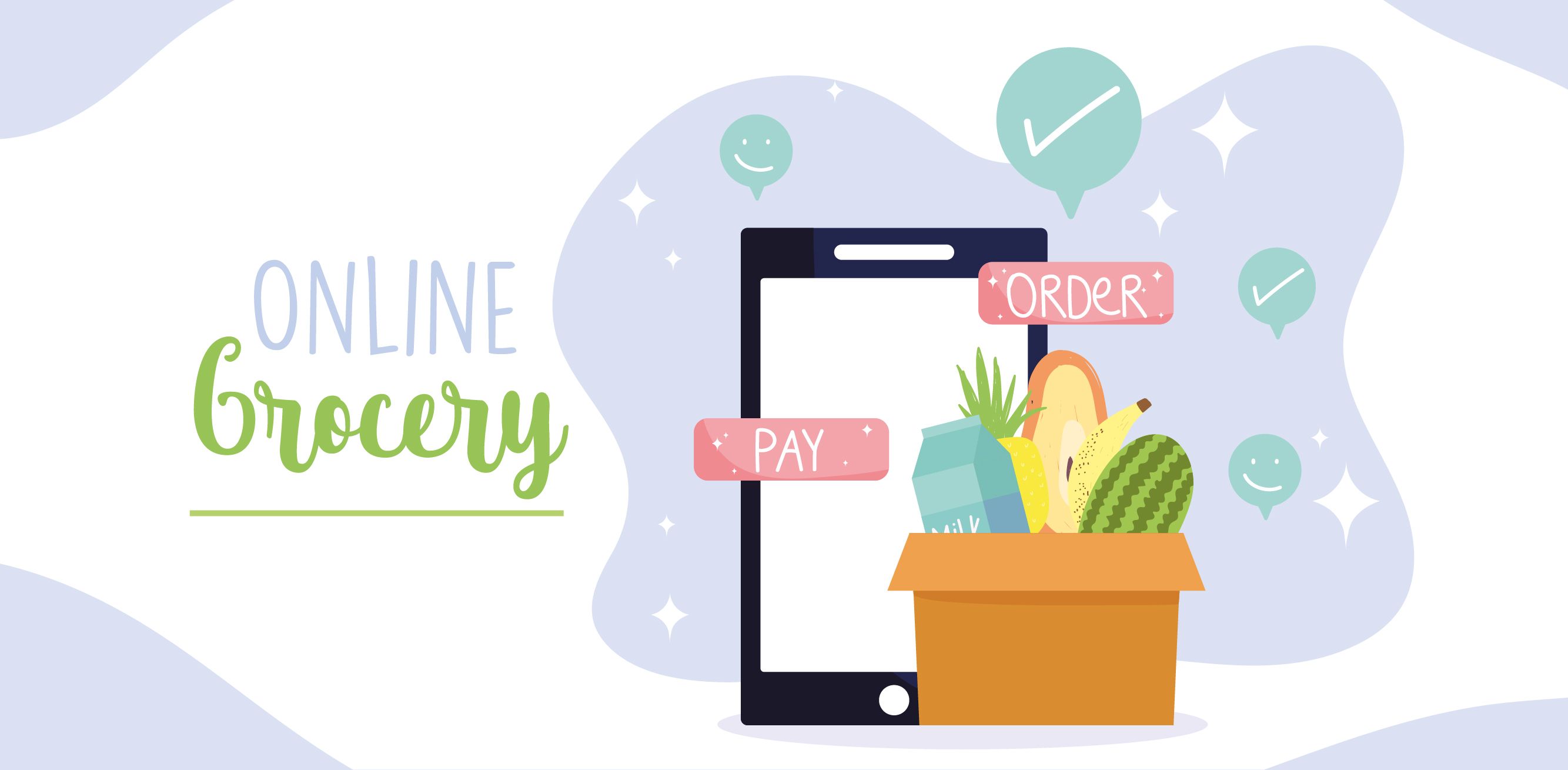 Android is currently the most popular smartphone platform, with iOS close behind. As a result, the platform you choose will greatly impact your application's cost.
preferred setting
The hourly fee the developer charge varies from one region to another. This is because the company's resource, skill, and experience levels vary greatly.
The information provided above demonstrates the difficulty of creating an app from scratch, which necessitates a significant time and financial commitment to employ a development team.
Conclusion
The internet grocery business has a bright future. The change in customer behavior has ushered in the prime time for grocery delivery services. Consequently, investing in grocery delivery mobile apps will be the way of the future. Therefore, get in contact with us if you're an entrepreneur looking to create grocery delivery apps.
AppsRhino is an on-demand application development company that enables entrepreneurs to invest in building an app to shop for groceries from the comfort of their own homes using a smartphone or tablet. It eliminates any issues with the on-demand grocery app and streamlines the entire procedure. By choosing AppsRhino, one can get fantastic advantages and reduced costs.