Grocery delivery services evolved into an independent market segment in just a few years.
Razor focus, increasing participating market, and deep-pocketed investments multiplied the revenue in the grocery delivery sector while the lockdowns propelled it by a few years.
Amid the pandemic, adoption of grocery eCommerce has accelerated by two to five years in the United States and Western Europe, according to new Bain research.
Though constrained physical vendors found online services as a refuge, the services themself tumbled completing those. Popular grocery e-commerces were gaining momentum, but the pandemic panic increased tribulations in the sector. Shoppers walked out; the inventories fell short of supplies, and blistering demands, the challenges that were unexpected until the next presidential election.
While prior lockdowns, the online grocery sale was about 3 percent to 4 percent. However, a study by Coresight Research found that 60% of United States consumers are now buying their groceries online.
This article traces the future of grocery delivery services and comprehends the possible scenarios for bootstrappers in the next five years.
Adoption of Grocery Delivery Services
Some market drivers like increased popularity, adoption, and rapid growth of e-commerce platforms have perhaps encouraged the feasibility of online grocery delivery services.
From February to Sunday, March 15, 2020, popular grocery delivery services like Instacart, Walmart Grocery, and Shipt have seen their daily downloads surge by 218%, 160%, and 124%, respectively. (Apptopia)
The download trends have slowed down since the peak. The service usage, however, continues to thrive thereon. During early COVID chaos, a major challenge for consumers was to safely stock up home and kitchen essentials, endless queues in front of the supermarkets, and grocers running out of supplies. Amid the chaos, exposure to the virus remained unattended.
Currently, a similar COVID landscape has again surfaced. But with better consumer behavior, people have adopted online grocery delivery services - a safe alternative to supermarket trips.
Global Data Analysis and Forecast reported that the global food & grocery sector reached $8,045 billion in 2017 and is likely to grow at a compound annual rate of 6.8% over the next five years to reach $11,204.5 billion by the end of 2022.
While it has been reported that in 2021, online grocery sales likely accounted for more than 10 percent of the $1 trillion industry, more than triple what they were at the end of 2019.
COVID has fueled the growth of many operators. Apoorva Mehta, a former Amazon supply engineer and co-founder of Instacart, said that Instacart witnessed five years of growth in just five weeks. His startup grew by 300% year on year.
During the week of March 22, nine days after declaring a national emergency in the US, 37% of US adults said they were digitally shopping for groceries more often.
Through the first two months of panic purchases, a data firm, Second Measure reports, Instacart delivered more food than Walmart, America's largest grocer.
Amongst the turf war between Amazon, Caviar, Shipt, or Fresh Direct, micro and mini inventories quickened the caterings. The services are thriving towards a faster picking, packing, and delivering ecosystem, with 10 to 30 minutes being the optimal delivery time.
However, the apps provide flexibility in scheduling grocery delivery in advance. While Walmart Grocery lets one do self-pickups. In the past ten months, the valuation of almost all grocery delivery services doubled.
62.6% of consumers said they bought groceries online from Amazon in the past 12 months, compared with 52.3% for Walmart, 22.9% for Target, 15.2% for Costco Wholesale, 13.9% for The Kroger Co. (multiple store banners), and 13.2% for Whole Foods Market. (Coresight Research)
According to Brain research, 26% of shoppers surveyed, or 6% of all consumers, said they had placed online grocery orders more than once a month. At the same time, Orian Research suggests that the global online grocery market would grow at a compound growth of 23.7 percent in the period of 2020- 2025.
Further alternate sources suggest that the grocery e-commerce market will be worth $250 billion in the next five years.
Asia-Pacific to Heads Up the Grocery Delivery Service
During the forecast period of 2021-2025, the Asia-Pacific region will account for 55% of market growth. In the region, China and Japan are the most important markets for online grocery delivery services. The market in this region will expand quicker than the market in other areas.
Rising income levels, westernization of purchasing patterns, and increased awareness of online grocery shopping will all contribute to the growth of the Asia-Pacific online grocery delivery services market throughout the period.
According to Technavio - a leading global technology research and advisory company - between 2020 and 2025, the potential growth difference for the online grocery delivery services industry is $800 billion.
A similar logistics company Shadowfax said that the deliveries serviced by the platform jumped 500% year-on-year in January 2022. In India, it serviced 6 lakh quick commerce orders daily in January 2022, whereas 1 lakh ordered a day in January 2021. Shadowfax serves food delivery, grocery delivery, quick commerce, and multi-city e-commerce fulfilment, fulfilling 1 million orders daily.
The online grocery market share in India will likely rise by $4.74 billion from 2022 to 2026 at a compound annual growth of 20.52%, according to Technavio.
Revenue Models of the Grocery Delivery Services
Instacart is an online marketplace; for orders of $35 or more, Instacart can charge between $3.99 and $7.99 depending on delivery time, or it can be free with an Instacart Express membership for an annual $99.
Furthermore, with Instacart Express for $9.99 a month, you are entitled to free delivery on orders over $35 and a 5% discount on service charges. While operating only in the United States and Canada, Instacart revenue has surpassed $1.5 billion.
Otherwise, the largest American grocer, Walmart, charges a delivery fee of $7.95 to $9.95 for its online wing- Walmart Grocery. At the same time, it offers free with Walmart Delivery Unlimited at $98 annually or $12.95 per month.
Shipt, the best service for grocery delivery apps with multiple store shopping, is accessible through memberships only. For Shipt Passes, the annual membership costs $99/year or $8.25/month, and it charges a delivery fee of $7 for orders under $35.
By mid-2020, Instacart, through the models, was making more than $3 for each order, up from a loss of more than $2 per order at the beginning of 2019. In all, the grocery delivery services had seen a positive cash flow as defined by profits before interest, taxes, depreciation, and amortization since the pandemic began. Moreover, the mentioned services and others emphasize banking through promotion and in-app ads.
AppsRhino offers the best Tech-driven solutions for Home services, Laundry delivery, Alcohol delivery, Grocery Delivery, On-demand Cannabis, and Taxi Services: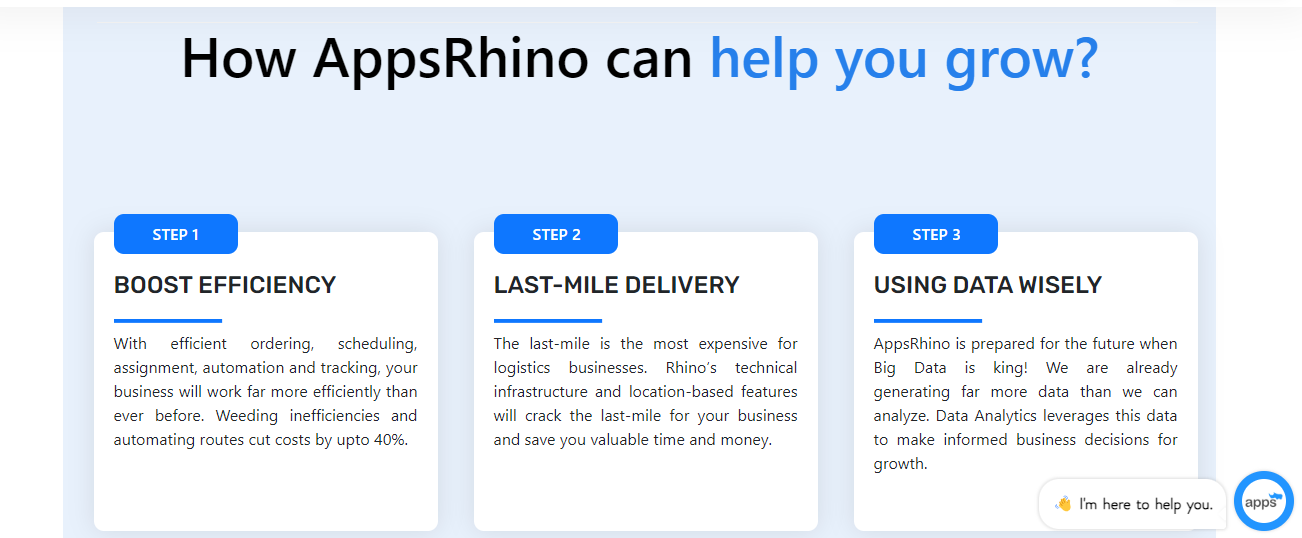 Grocery Delivery Services are Here to Stay
Online grocery delivery services have been so powerful that they influence how physical retail grocery stores function. Gamer changers have been adopting freelance shoppers instead of inventory supplies or rapid grocery catering or ghost inventories.
The prediction of the contribution of all the attributes to the growth of the online grocery delivery services market size has so far been positive. Although Americans will trip to supermarkets as the pandemic passes. But a major chunk will likely stick around with the service.
The sector has attracted deep-pocket investors, and new heavily funded startups have emerged. It will increase traction in the industry and forth a customer-oriented business ecosystem.
Jeffrey Preston Bezos is an American celebrity entrepreneur. He was asked what will it be ten years from now. He replied that it is better to ask what will not change in the future. He explained that rapid catering services at low prices have always been true and remain true in consumer understanding.
Check Out AppsRhino
Frequently Asked Questions
What factors will drive the growth of online grocery delivery services in the next five years?
The factors that will contribute to the expansion of online grocery delivery services include increasing consumer demand for convenience, advancements in technology, and the expansion of e-commerce platforms.
How will online grocery retailers handle the challenges of last-mile delivery in the coming years?
Online grocery retailers are likely to adopt innovative delivery solutions, such as autonomous vehicles, drones, and optimized route planning, to efficiently handle last-mile delivery challenges.
Will the variety of products offered in online grocery delivery services increase over time?
Yes, as online grocery services grow, they are expected to expand their product offerings to cater to diverse customer preferences and include a broader range of fresh and perishable items.
What impact will urbanization have on the growth of online grocery delivery services?
With increased urbanization, online grocery services are poised to grow significantly due to the higher population density and demand for time-saving solutions in cities.
How will online grocery delivery services ensure the quality and freshness of perishable items?
To maintain quality and freshness, online grocery services are likely to implement strict quality control measures, improved cold chain logistics, and timely delivery methods.
What role will data analytics and AI play in shaping the future of online grocery delivery services?
Data analytics and AI will be crucial in optimizing supply chain management, predicting customer preferences, and enhancing personalized shopping experiences.
How will online grocery delivery services compete with traditional brick-and-mortar supermarkets?
Online grocery services may offer competitive pricing, loyalty programs, and superior customer service to attract and retain customers in the face of traditional supermarket competition.