The QA Tester rate is a complicated issue. It is determined by several elements, including the QA expert's qualification, the duties that must be accomplished, the market in which this QA operates, and the project's deadline.
Of course, you want to ensure you're releasing a high-quality product, so you'll require a QA Tester to ensure it functions flawlessly. Hiring QA in-house is the most secure option. You can hire in-house QA with the necessary skill sets, train them by your goals and tasks, and have a fully working QA team.
However, you will need to pick candidates for each position (one QA may not be enough), provide them with all in-house advantages (salaries, incentives, and so on), and train and keep them. The hiring procedure can last up to 60 days. You must be able to choose the best applicant, hire them, and train your new staff. There's also the cost of setting up a QA department:
On average, a QA team head will cost you $57k annually.
QA engineer: $66,000 to $100,000
QA tester: $60,000 to $80,000, and so forth.
Qualified specialists are in high demand and highly appreciated, so finding them is difficult. What if your project requires the services of 20-40 specialists? What if it's 50 or 100? Scaling such an in-house staff may prove quite tricky. The teams you require are already available through QA outsourcing businesses. UTOR, being an experienced QA vendor, can assist you in resolving any QA issue.
What exactly does a software tester do?
A QA Tester's responsibility is critical to ensuring that the product's quality is not compromised. The tester approves the application and then sends it to production. Even before delivering the website or development to customers, a quality assurance manager must approve it.
A software tester's job responsibilities include testing the program and creating testing documentation. Testers are engaged with a particular project from the beginning since understanding the essential needs of the product is critical in guaranteeing that it operates according to the client's specifications.
The testing team consists of the following team members, and each member contributes to the product's extensive testing and testing of all potential scenarios.
Manager of testing
Engineers who conduct tests
Engineer in Automation
The QA team is primarily responsible for the following tasks:
Detailed analysis of software requirements papers to acquire a thorough understanding of all the software product's features and functionalities
Putting tests in place and ensuring that every potential circumstance, platform, and resolution is tested throughout the process
Communicate with the business analysts to discuss the features' requirements and expected outcomes.
Communicate with website designers to make the website more user-friendly and appealing.
Creating test scenarios that cover all modules and functionalities
Test planning and distribution of test cases and modules across team members
Strategy for testing
Document concerns and faults so that the development team can fix them.
Check for any repercussions of the repaired tissues.
QA Tester Qualities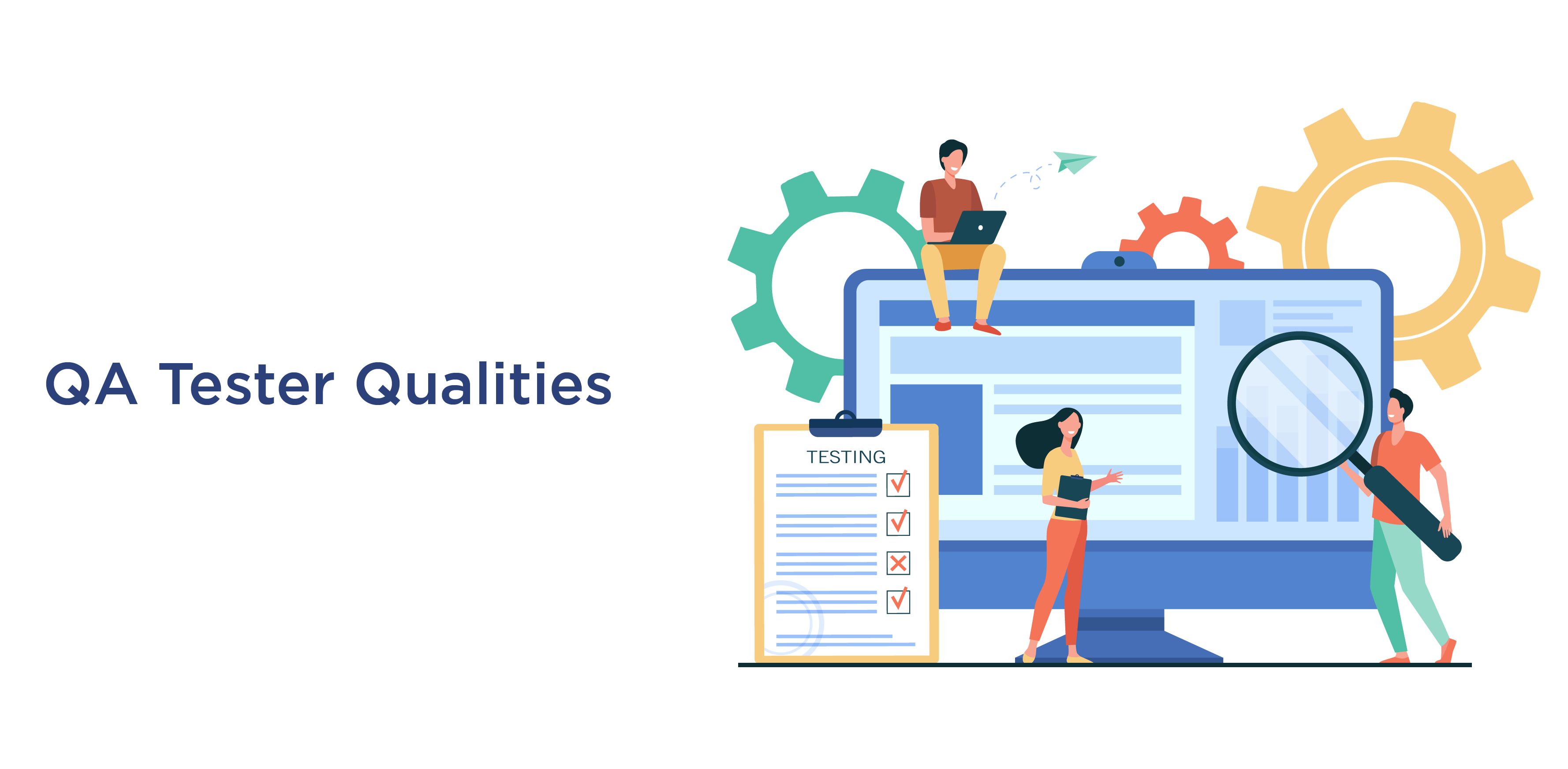 The following are the abilities required for a software tester to work well and maintain product quality:
Excellent communication abilities
A QA tester's work description includes extensive communication with other teams. They must communicate with engineers, designers, and business analysts to explain difficulties and comprehend a software product's commercial and technical needs. The testers can extract the necessary information from other teams and test all conceivable situations in a module with clear and straightforward communication.
Critical thinking and problem-solving
A tester must be a good problem solver who can hunt for answers swiftly and intelligently. It assists them in suggesting changes as well as reporting difficulties.
Excellent technical knowledge
A tester must have a solid technical understanding to work successfully and give excellent results. A tester must be familiar with the development life cycle and quality assurance. To carry out high-quality and robust product testing, testing specialists must be familiar with all testing kinds, equipment, and methodologies.
Eager to learn new technology
With each passing day, the software industry advances. New technologies, platforms, and tools are constantly being developed. The tester must be able to stay up with evolving technology trends and master new skills. It will aid them in testing the application by market trends.
Excellent writing abilities
A tester must have excellent writing abilities to report defects in a way the developer understands. Testing also includes creating test cases and other testing documentation.
Is it necessary to outsource QA?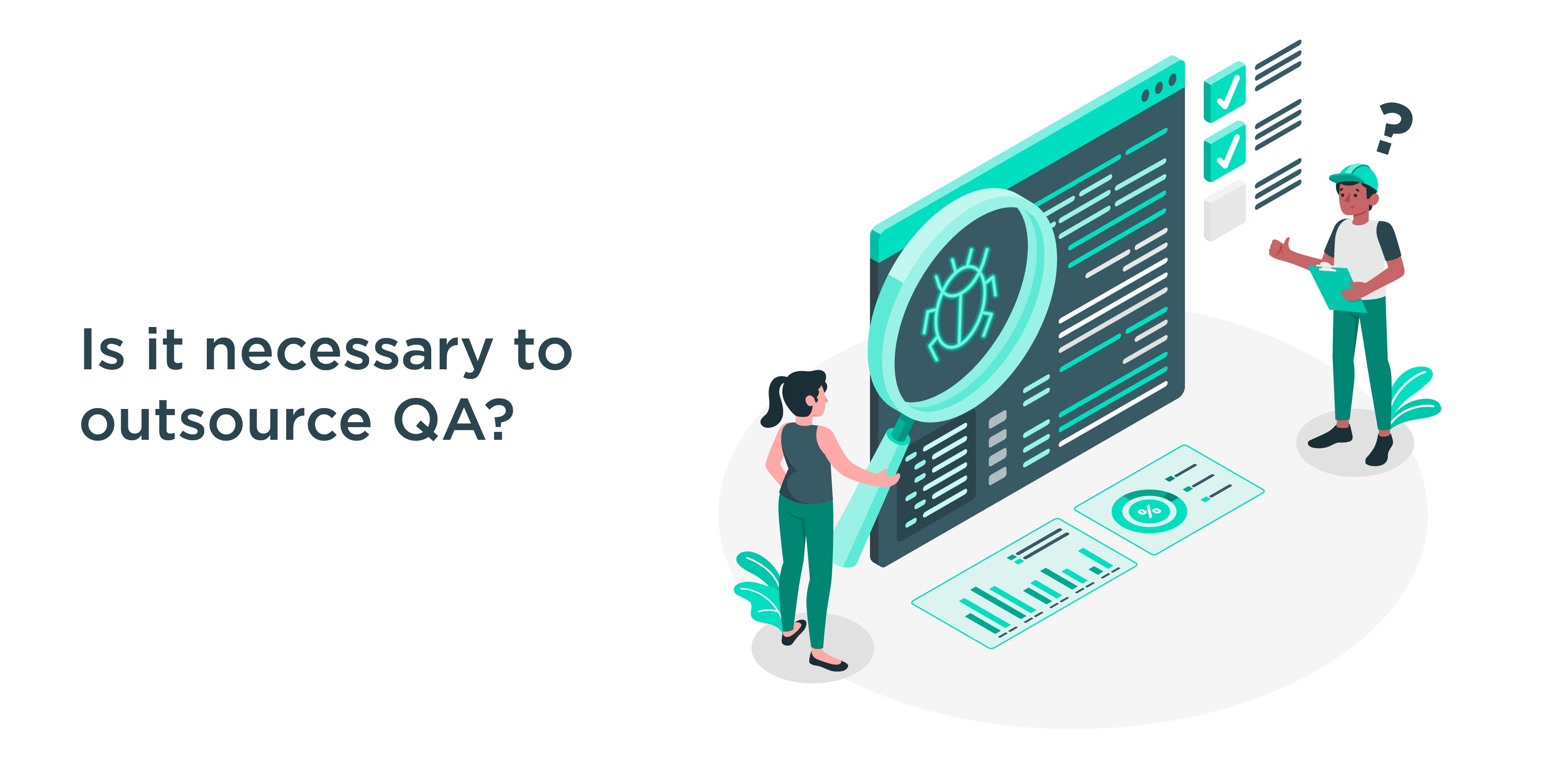 The answer is an unequivocal yes! Here are some of the reasons for hiring QA testers:
Skills
You may have a good, if not a great, in-house IT development staff. However, testing is a distinct talent. Hence, it is strongly advised to hire QA Testers trained in the unique methodologies and strategies.
Objectivity
It is preferable to have someone execute the testing not involved in the development, preferably someone who does not work alongside the developers. As a result, many businesses want to recruit QA engineers for project testing.
Workload
Even if you had in-house QA testing, it would most likely be on top of engineers' many other responsibilities. If they are already overburdened, assigning them this work will undoubtedly reduce their job satisfaction and result in a rushed (and thus lower-quality) process.
Cost
It is less expensive to hire qualified QA testers temporarily than new staff for this role. When you outsource, you save the costs of hiring, onboarding, and benefits, which add up on top of the base income.
Flexibility
You can employ and fire outsourced vendors as your needs change. Do you have a large project or wish to add more? No worries, your outsourced vendor can assist you by recruiting QA testers. And when the job is completed, so is the outsourcing arrangement. *
How to Choose the Best Vendor
Now that you know why you need to engage QA testers and why you should outsource this service, we have some pointers to help you find the ideal provider:
Before you start looking for vendors, consider your requirements precisely. Think your project is a one-time event, or do you need to recruit QA testers regularly?
Consider your project budget and hunt for companies whose costs are within your price range.
What are your top priorities: speed, affordability, or quality? When concluding your arrangement to recruit QA testers, you should always look for a vendor who can deliver all three but know which ones you are ready to negotiate.
Take into account "soft" elements like language and cultural compatibility, as well as working hours. Also, because you'll work closely together, determine whether your working methods and personalities are compatible.
Be sure to enquire about previous projects. Each vendor you select should be able to provide examples of prior work that is similar to what you require, preferably within your industry.
Global QA Tester Rates
The wage of a QA tester varies by location. You can hire QA in the United States, Western Europe, India, Ukraine, or other Eastern European countries and receive equivalent outcomes at a far lower cost. QA hourly rates in different nations will vary depending on the development of the QA market, competition, and the existence of professional QA firms.
USA
In 2022, the hourly rate for QA testers in the United States will be around $36. With a market value of $6.3 billion, it is one of the most important markets in the software testing business. Although the market is mature and can meet any need, the average QA tester hourly fee is relatively high.
Western Europe
The hourly rate of a QA tester in Western Europe varies substantially by country. A QA specialist's income per hour in Germany, for example, is around $48/hour, whereas, in the United Kingdom, it is $36/hour, in Portugal, it is $22/hour, and in Italy, it is $40/hour. Because the market is highly developed and competitive, the average hourly rate is relatively high. These figures exclude high taxes in Western Europe, which vary by nation but might increase costs if you choose a QA outsourcing vendor in this market.
India
In 2021, the hourly rate for QA testers in India, the market leader, will be $7. The average hourly pay is substantially lower than that of other regions, but consider that culture and time zone differences may affect your collaboration with Indian QA businesses.
Ukraine
In Ukraine, you can find a balanced answer. The salary of a QA specialist can range from $5 to $25 per hour, depending on the organization. However, the top players in this market might cost you up to $100 per hour. In Ukraine's QA market, there are numerous experienced firms. UTOR is a top-rated company that can guarantee the most excellent quality of your final output. Get in touch with AppsRhino if you want a free quote for your project.
Why Hire AppsRhino's QA Testers?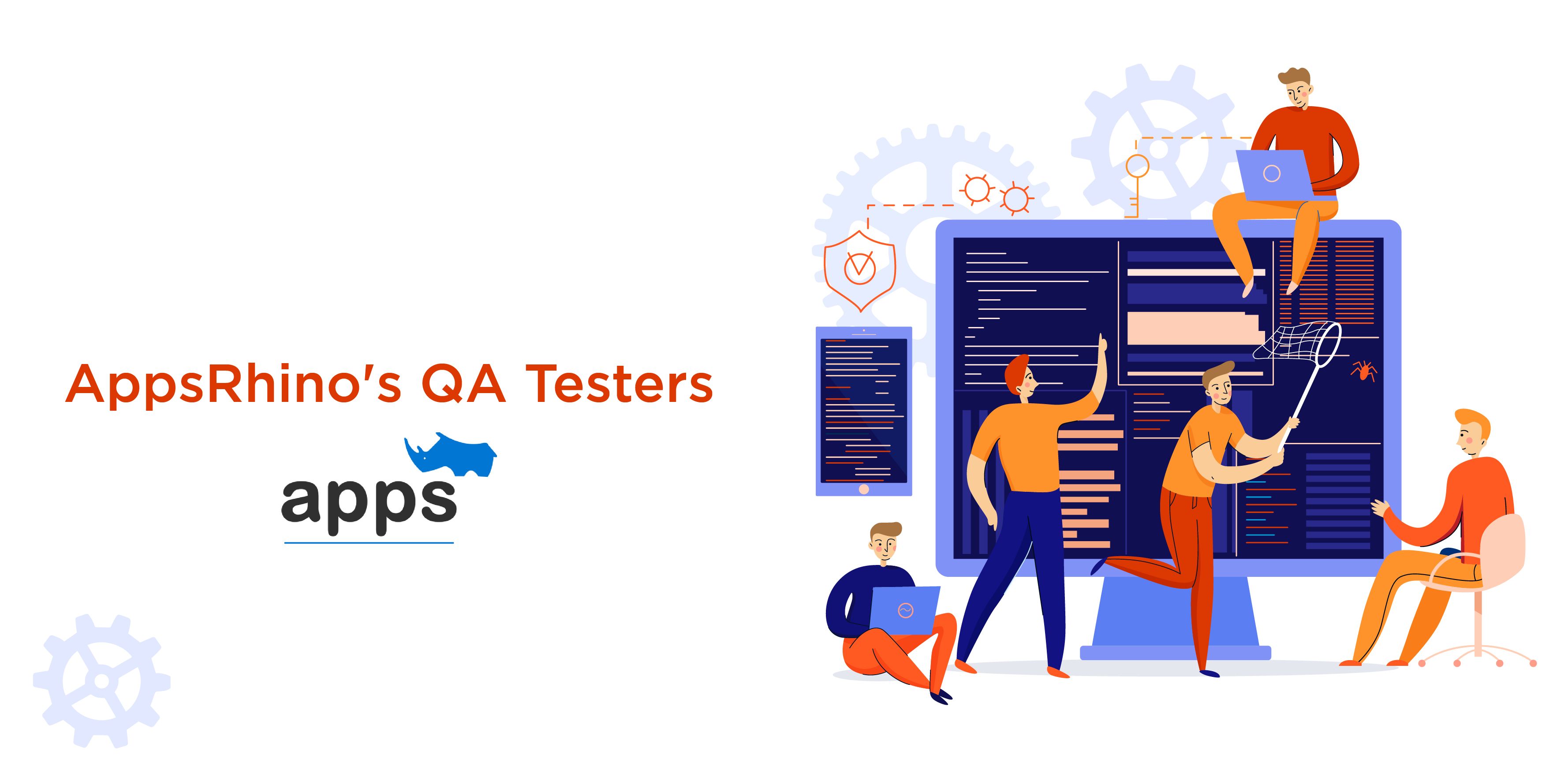 We are a group of skilled, seasoned, and experienced software testing professionals who can assist you in developing flawless IT systems with a strong emphasis on end-user needs. With diverse skills in manual and advanced testing technologies, we ensure the delivery of high-quality software. Listed below are the benefits of working with our QA engineers:
Dedicated Group
We have a committed staff of quality assurance engineers who are well-versed in learning new skills and advancing their knowledge.
Models of Flexible Engagement
Instead of operating within unfavorable, inflexible, rigid boundaries, we offer our clients the option of choosing from various engagement and hiring opportunities.
Time Zone Flexibility
We are always available to work in a flexible time zone. Hire our skilled developers to complete the work in your time zone.
Delivery on Time
Our QA and software testers/engineers use cutting-edge technologies and agile methodologies to complete 95 percent of projects on time.
The inexpensive solution
We provide an optimal blend of low-cost rates and the assurance of delivering high-quality solutions.
Support and maintenance
Allow AppsRhino's dependable maintenance and support staff to assist you at all development and delivery stages.
Conclusion
A software tester is an essential member of the software development team who ensures that the product's quality is maintained. Their task is to test the website or application to the client's specifications and offer the best results. We hope you understand how much it costs to hire a software tester in India; for more details, please contact AppsRhino. We shall be glad to know that you found this article interesting and valuable. Thanks for stopping by.