Do you want to engage in Healthcare App Development? Do you know about the benefits of Healthcare Apps? After the end of the Covid-19 pandemic, people worldwide are becoming careful about their health status.
They wish to track their health progress, keep a check on their footsteps for the day, engage in physical activities/yoga, and perform numerous other workouts to take care of themselves.
Moreover, they wish to consult with doctors and medical experts online to avoid waiting in lines, traveling, and getting home consultations.
What if you could bring the customers to connect with the doctors?
Moreover, what if we could provide you with an option to create Healthcare Apps for patients and their families and gain profits simultaneously?
You will find a Healthcare App Development Tutorial while reading this blog. Moreover, you will understand the types of Healthcare Apps and features you can add while engaging in the Development process.
Why wait? Start reading and initiate your journey in Healthcare App Development!
Healthcare App Development Tutorial
Here is a list of steps you shall follow when engaging in the Development process. You shall remember that you are creating these Healthcare Apps for your customers.
Your priority should be to solve their needs and satisfy their Healthcare and Telehealth requirements.
Step 1: Collect and Analyze Data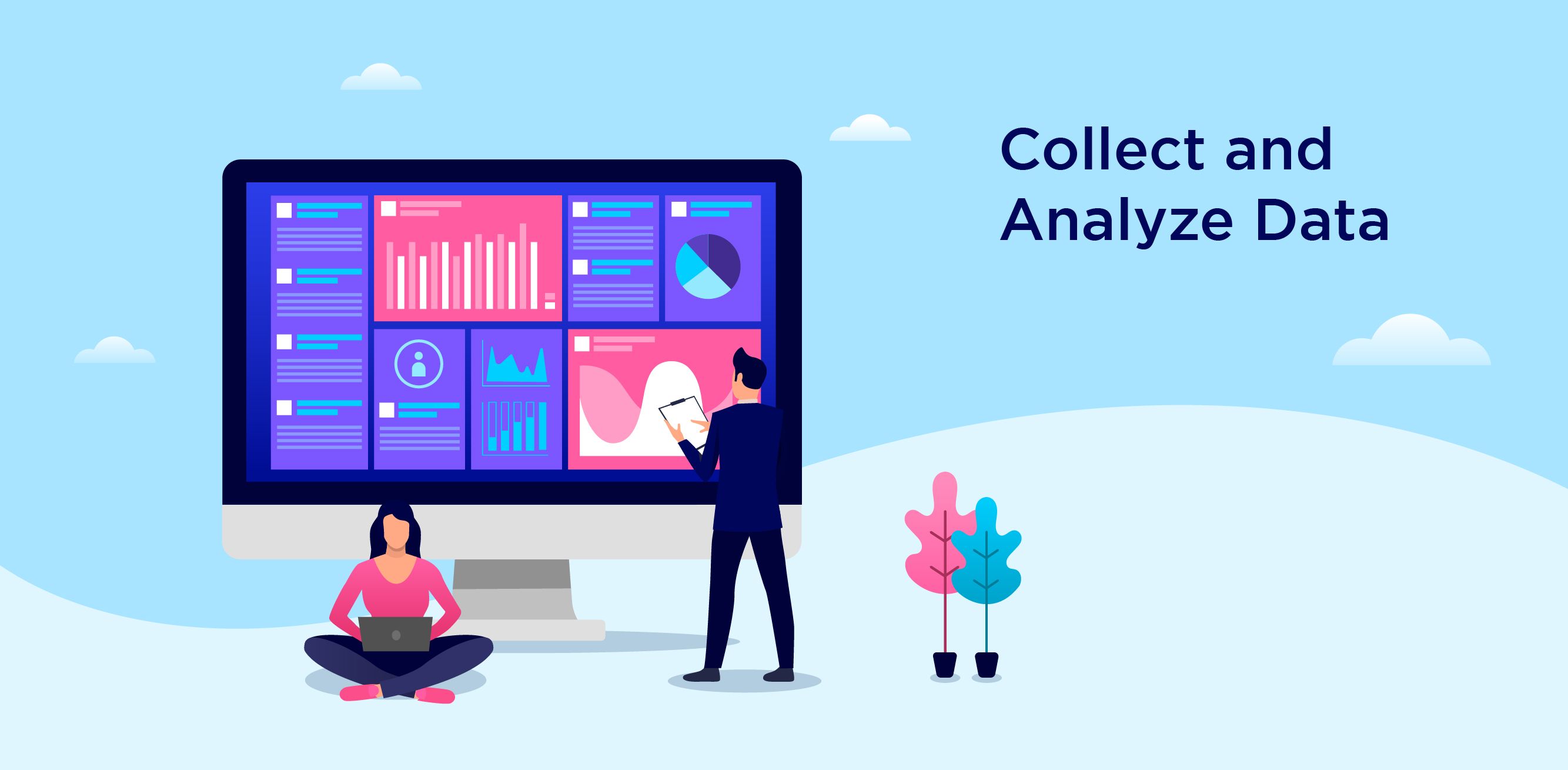 Market research is one of the primary activities to perform while doing Healthcare App Development. You shall understand what your customers want. Do they want a Doctor's Appointment App? Or are they willing to download a reminder App for their medicines?
You can conduct market research and understand the install rate of every Healthcare App type. You may opt for entering the market with the least competition to attract maximum customers.
Here are some types of Healthcare Apps you shall consider Developing.
Reminder apps

Doctor appointment and consultation apps

Nutrition apps

Exercise apps

Medicine delivery apps

Therapy apps

Calendar apps

Information apps

Testing apps
You can choose the healthcare app development of any of these apps or think of any other idea you might have.
Step 2: Determine your Target Audience
The second step in the Healthcare App Development Tutorial is Finding your Target Audience. You can consider this as an additional step to your Market research. Do you wish to go Global with your Healthcare App or allow its usage in a single locality?
You should determine the Target Audience based on the trends, Healthcare App Type, and customer requirements.
Step 3: Designing and User Interface
Why will customers want to come and use your Healthcare App? You can create an attractive User Interface for users to enjoy while working on your App. Moreover, you shall ensure that customers find the required options without hassle or worry.
You may hire a team of UI/UX Designers to create a sample design for Healthcare App Development. Additionally, they should consult the Developers about their model to ensure its practicality.
Step 4: Start Healthcare App Development
You created a plan, gathered a team of Designers, and started working on your Healthcare App Development model. Your next step is to hire Developers to program the Application.
You shall select between Android and iOS based on the customers to start Developing. Moreover, choose the programming language and Framework to proceed towards efficient Healthcare App Development.
Step 5: Quality Assurance Testing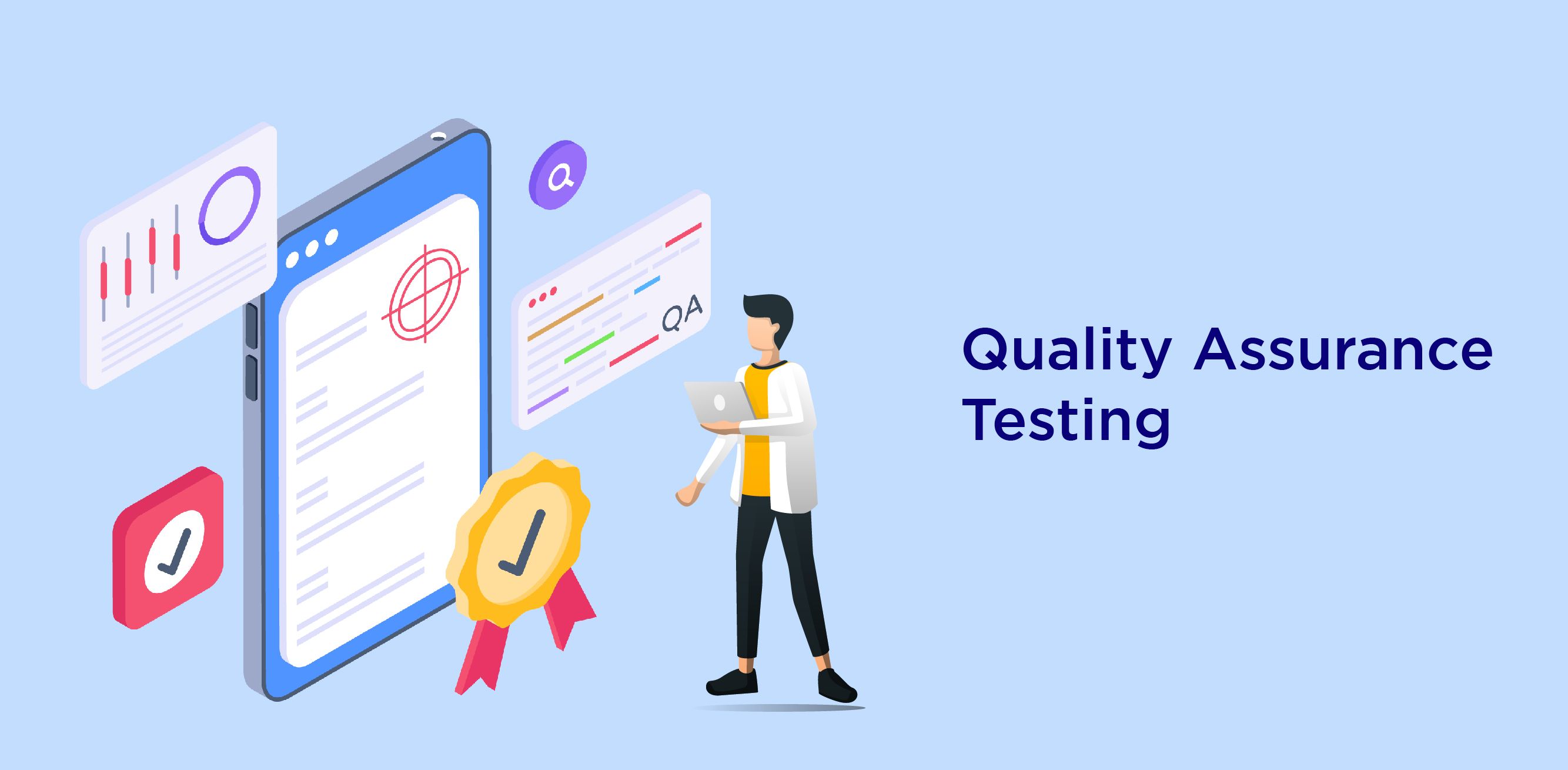 Companies may skip the QA Testing stop and wonder if it's required.
However, you shall ensure your Application doesn't reach the market without getting QA Tests.
What does Quality Assurance Testing do? QA Engineers ensure the removal of bugs and other issues users may face from your Healthcare App.
You can increase your popularity among the users and increase your customer number by performing QA Testing before launch and every update.
Step 6: Effective Application Launch and Required Marketing
When you release your Application on the Play Store or AppStore, the Healthcare App Development Tutorial suggests you let customers know about the launch.
Your company involve in campaigns and start content marketing through blogs, vlogs, quora answers, etc. You shall spread the word about your App's services and advantages!
Step 7:Healthcare App Updation
Your work isn't over after putting your Application on multiple platforms.
You created the App for the customers. Therefore, you have to wait for their feedback. Further, you should understand how customers react while using your Healthcare App.
Moreover, you should proceed by contacting your Developer's team and update based on the feedback.
Features to add while carrying out Healthcare App Development
Here are some features you may consider adding while creating a Healthcare App. The customers should not face issues while using your Application. Moreover, allow them to be handy with the tools and characteristics you offer.
1. Audio and Video Consultation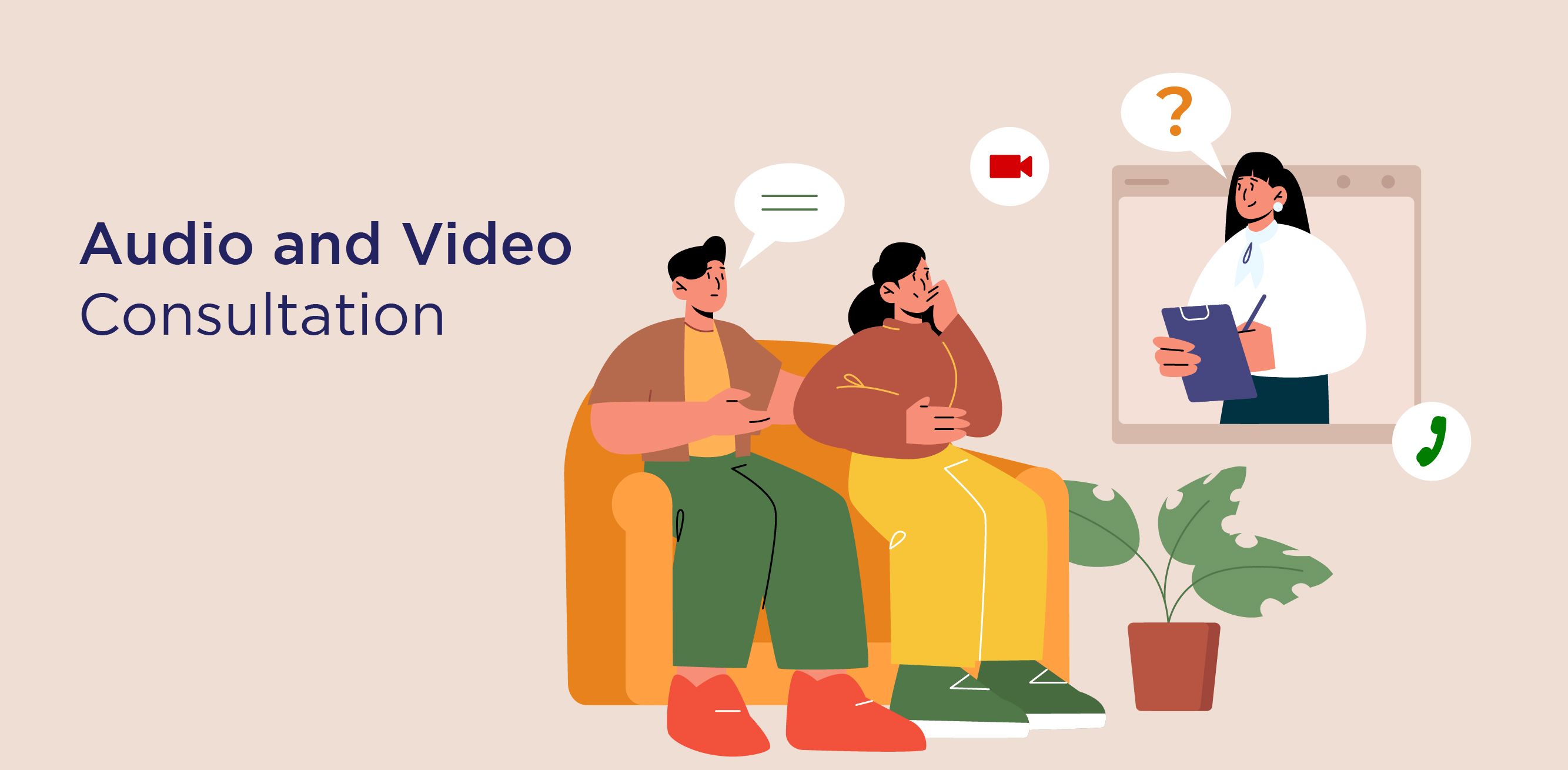 A Telehealth App requires patients to contact doctors directly over the internet. How will the customers get in contact with the Doctor? You shall provide audio and video calling features for the customers and patients.
Your Healthcare App shall allow customers to book Online Appointments and doctors/Medical Experts to confirm it per necessity. Further, the Doctor can consult the patient over scheduled Audio or Video conferencing.
2. Custom Notifications
How will the customers know about your Healthcare Application, its updates, and new features? You shall reach the customers with your Notification Feature. Inform them about new Doctors, services, offers, and other updates by sending them Notifications, messages, or emails.
Moreover, you can allow customers to turn on or off the notifications per your requirements.
3. Customer Care
Imagine that a patient downloaded your Healthcare Application. The Application is for tracking Footsteps. The customers start running and wish to record their kilometers. However, they are facing an issue while finding the features.
What will they do if they can't contact you?
They might find another App and find the required features. You shall have a Customer Service Characteristic for customers to contact whenever they are in need.
You can opt for email, phone calls, or chatbots! (When going for chatbots, you shall choose BotPenguin!)
4. Security of Data
When a customer is using your Healthcare App, they enter the necessary information for getting the Telehealth service. In the process, they may have to enter personal information.
As a Healthcare App Development company, you shall secure their data and provide complete Privacy!
5. Multiple Payment Gateways
Imagine you have created a Telehealth Appointment Booking App. You allow the customers to schedule appointments and pay simultaneously.
What if the customers wish to pay in cash at the offline consultation, and your Healthcare App offers credit card payment only?
You shall offer Multiple Payment Methods in the Gateway section of your Healthcare App.
6. Recording Progress
You shall include progress record generation for your customers. Customers wish to understand their advancement while using your Application.
When the customers use your Health and Fitness Application, allow them to track their daily progress. They shall know their performance and keep updates based on wish and necessity.
Why do Doctors and Patients require Healthcare Apps?
Here are some reasons why Doctors and Patients want to use Healthcare Apps today. You shall consider these reasons and focus on them to create a Development Plan.
1. Direct Two-way-communication
Your Application will allow patients and doctors to contact each other directly. The patients won't have to wait in lines, request appointments on phone calls, and get consultations at their desired times!
Medical experts can treat patients from their homes, contact patients at their preferred time, and handle reports effortlessly.
2. Customized and Additional Features
Customers get additional features when they are using a Healthcare App. The Healthcare App Development company provides them with the best interface, effortless features, and daily offers.
For example, while building a fitness and nutrition app, the user interface shall show calorie burn, exercises, and diet to follow for the next week.
3. 24*7 Service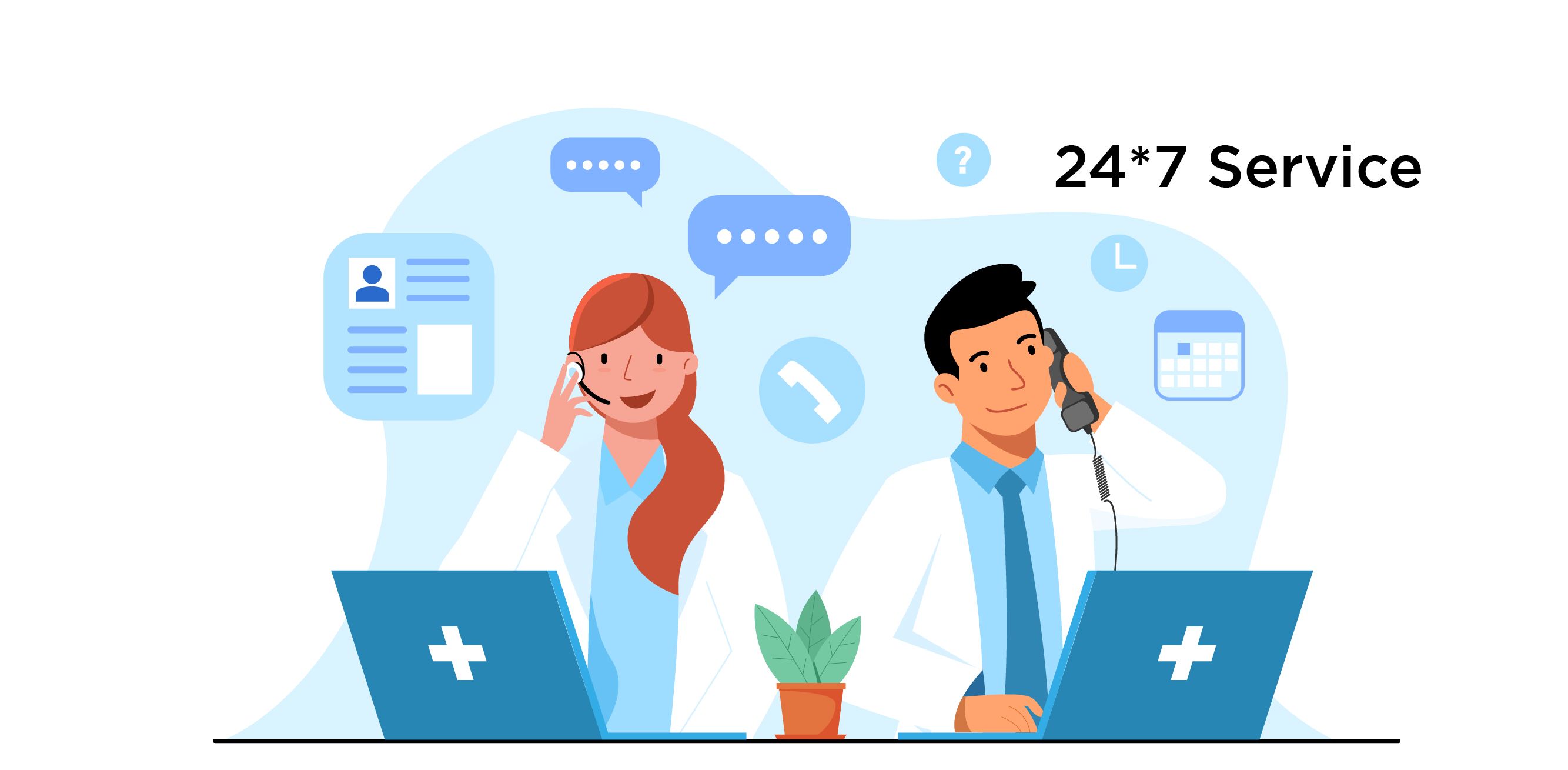 If you want to visit a clinic at 3 AM, you may not find one. Healthcare Apps are available for you anytime you want.
Customers can avail of services when they want. Moreover, these Apps allow them to get the best and choose from multiple options per requirement.
Takeaway
If you want to create a healthcare app, you have a strong chance of success, given how quickly technology develops in today's world.
You might start by assessing the market's needs and searching for the ideal opening to begin and develop an application that your clients would adore.
What will make your Healthcare App a huge success? You could simplify patient-doctor communication by integrating technology (Internet of Things, cloud, etc.) with the real world.
Are you wondering about Healthcare App Development and how to initiate it? If you want to ensure the best results, you shall opt AppsRhino! We have one of the best Designing and Development teams. You can hire us to create your Healthcare App.
You shall tell us the features you wish to add and the Development plan you want to follow and not worry about results. We are here to help you at every step.
Contact us today to start with Healthcare App Development now!