What are healthcare apps?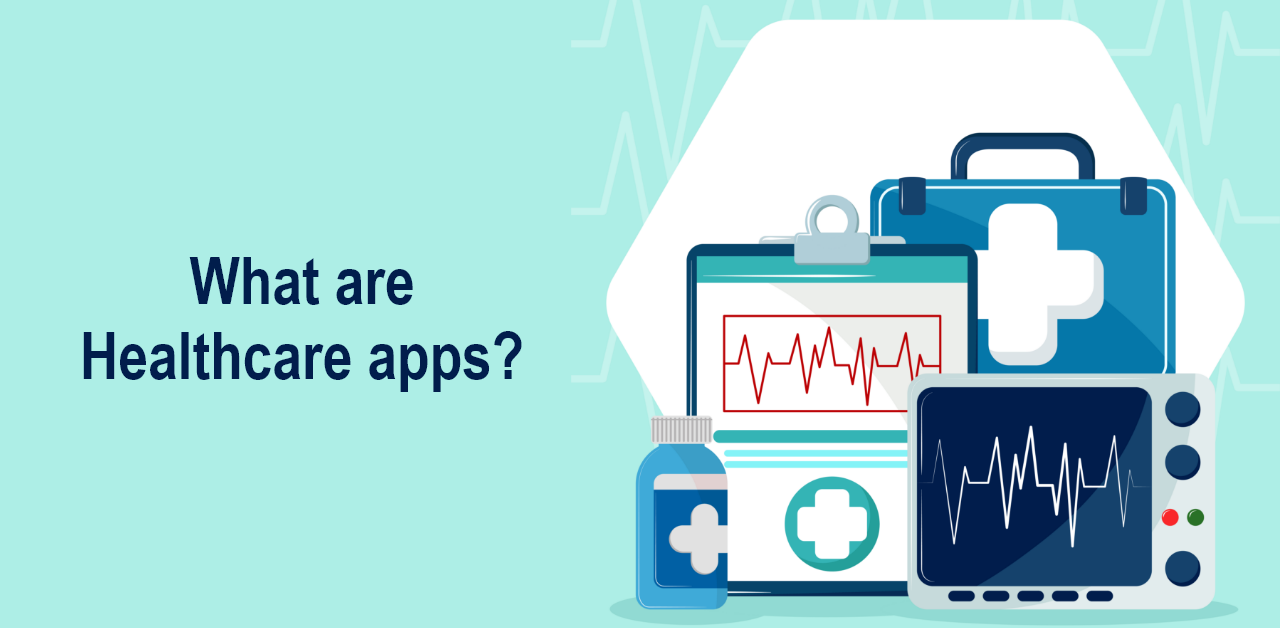 Perhaps ten years ago, when visiting a hospital, one would imagine a dull and typical waiting area, lengthy lines, anxious patients trying to get into the doctor's office, and dismal patient expressions. The situation has radically changed recently.
A large part of the credit for this shift belongs to the expanding healthcare app market. Healthcare applications have been the essential forerunner for transcending and reversing the state of the medical and healthcare business. According to Mckinsey, medical professionals gave patients internet consultations at a rate that was 50 to 175 times higher than during the pre-pandemic period. Healthcare app development has skyrocketed, particularly for telehealth and telemedicine use cases.
Businesswire reported that at a CAGR of 25.3%, the global market for mobile medical apps would reach $20.7 billion by the end of 2027. Therefore, if you are considering developing a healthcare app, this blog will guide you to the tools you should consider.
Ten tools for healthcare app development
1. The first is the appointment booking tool

Why not schedule a visit with a doctor in a world where everything is becoming accessible with just a click? Online appointment scheduling saves time by eliminating waiting and is much more convenient for patients and doctors.
It is a built-in and dependable function in a Healthcare App for patients that can connect expert doctors to provide prompt access to consultation from anywhere in the world. Here is how it goes:

Step 1: Users register and complete the required information.

Step 2: They choose the physician based on their needs.

Step 3: Users schedule a consultation based on their availability after choosing a physician. They can also give a quick overview of their issues.

Step 4: They may view the appointment in the schedule area after it has been confirmed.

Step 5: Users can quickly upload and share health-related information and papers online before going to the doctor.
2. Telemedicine

Healthcare app development radically alters how patients and doctors communicate despite being separated by geography. In previous years, it has seen a 59% growth in adoption. Telemedicine involves text- or video-based in-app chat. Here is how it goes:

Step 1: Provide information about a few symptoms.
Step 2: Select a doctor from the list who is readily available.
Step 3: Pick an appropriate time for an online visit.
Step 4: Get a doctor's e-visit confirmation.
Step 5: Call the doctor by voice or video at the scheduled time.

However, a personal examination is required for treatments that rely on physical cues. The use of photo-based consultation can take the place of this. It treats things like eye infections, bruising, and skin issues. When a consultation is photo-based, the app lets the patient snap a picture, which is then saved on a different server and is only accessible via the doctor's smartphone.
The doctor can also diagnose and give the patients the correct information. The doctor can use the app to order blood tests and schedule a video conversation if more information is needed.
3. e-Prescription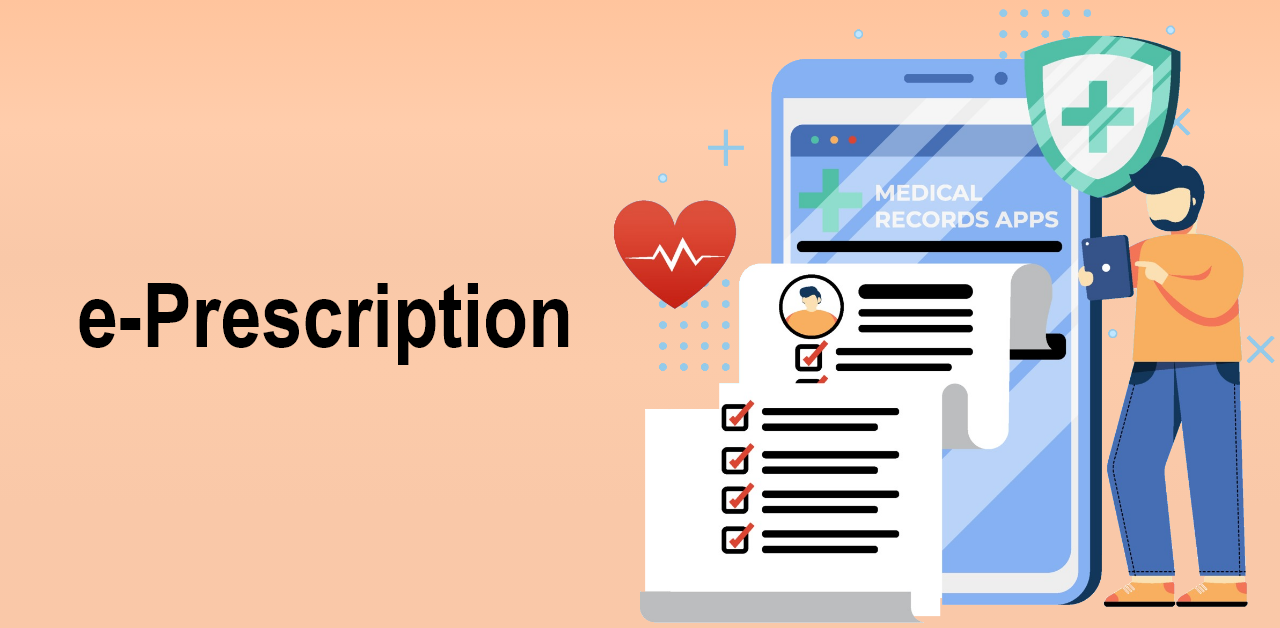 Doctors may generate and distribute prescriptions without mistakes using an e-Prescription tool. Along with improving communications and patient satisfaction, this also saves time. It includes all the data in pharmacies connected to the internet and allows doctors to view prescription insurance formulary information.
If a patient has previously seen other doctors, it is simple for the doctor to grasp their medical history.
It also increases mobility and streamlines business procedures. Prescribers can write and renew prescriptions from anywhere, thanks to an e-Prescription function.
Doctors can record the information using e-Prescriptions when integrated with the patient's electronic health records. It facilitates the development of a thorough picture of a patient's care.
4. Electronic Healthcare Records

They are a tool that patients and physicians can use. Thanks to this, they can now access all of their medical records in one location. The following details are frequently included in this data collecting and retrieval tool:
Locate and keep track of a patient record.

Control patient characteristics

Control lists of issues

Maintain drug lists

Maintain patient records

Control clinical records and notes

Record outside clinical documents

Current care plans, policies, and procedures

Produce and document instructions unique to each patient.
5. Reminding Patients to Take Their Pills

When managing chronic diseases, patient adherence to medications and treatments is crucial due to the large number of persons who rely on pharmaceutical therapies. Failure to take medications as prescribed and follow treatment plans may negatively impact patient outcomes and healthcare expenses. This tool's purpose is to serve as a reminder. It sends out push notifications by referring to e-prescription.
6. One-click Ambulance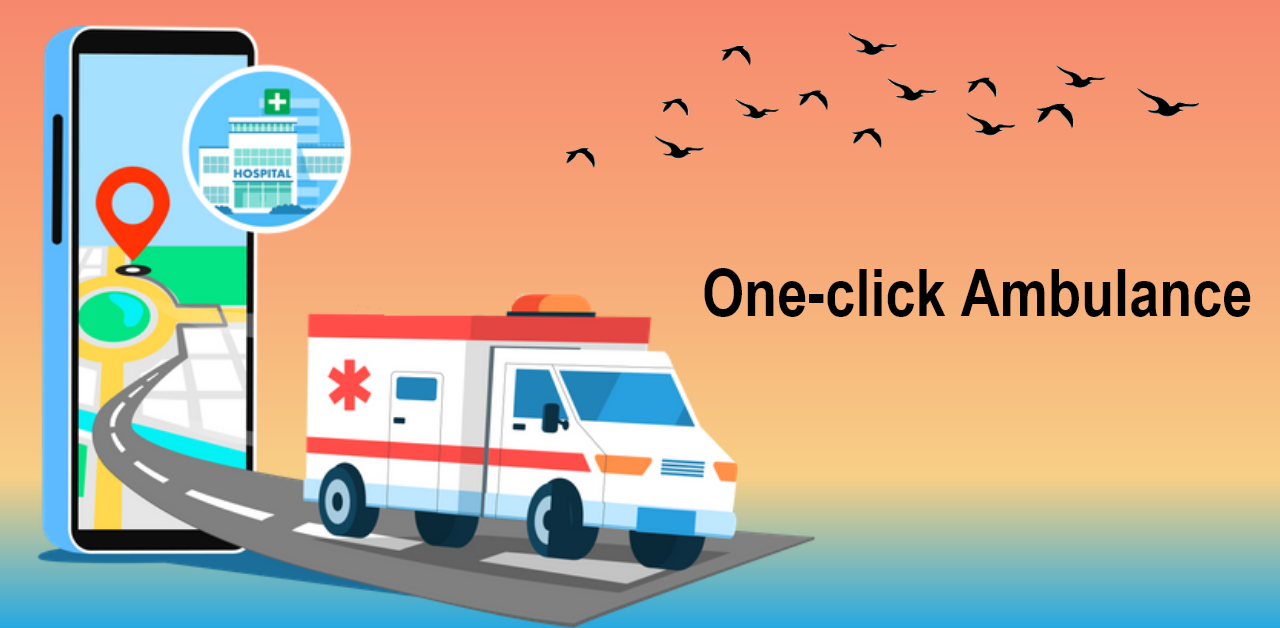 This device is crucial for addressing emergencies in unforeseen circumstances. An instant ambulance call can be handy in this situation. You can use it to ask for emergency assistance for your family, friends, or yourself.
This tool notifies the hospital, the precise location, and reliable contacts. Additionally, you can locate nearby pharmacies and laboratories to get assistance in an emergency.
7. Hospital Wayfinding Map

Senior citizens sometimes experience problems when looking for doctors' cabins in hospitals. Losing out in the direction with a multi-specialty infrastructure is common. Visitors can more easily use this tool to locate everything from their doctor to a parking space.
Visitors' anxiety is decreased by making it simpler to navigate the hospital by giving them maps and pictures. The Wayfinding Map is an application in and of itself with the following auxiliary features:
Comprehensive hospital floorplans

Indoor turn-by-turn navigation

The "The Car Saver" function, which stores the visitor's parking places and offers thorough directions back to their spot, is one of the intelligent features.

Additionally, it can send pertinent location-based information directing patients to a particular ward or physician.
8. Doctor's Profile
Choosing the right doctor is crucial to the patient experience. The doctor's profile saves both patients' and doctors' time. Additionally, it increases the accuracy of the procedure used to connect patients and doctors. While creating this tool, you should keep the following in mind:
It is advised to highlight the doctor's skills, qualifications, professional degrees and certificates, experience, and other attributes.

Additionally, it must provide the doctor's precise location and direct contact information.

For new patients of that particular doctor, reviews and ratings from previous clients would be a bonus. In addition, you can provide the doctor's picture and the location of their office or clinic.

Another option is a machine learning-based recommendation engine that offers doctors based on the patient's symptoms and conditions.
9. Schedule management

This tool provides patients and doctors with a productive and dependable appointment-making experience. It is only integrated into the specific doctors' app. Doctors may access all of their appointment requests and types in one location.
Reminders for appointments are sent to doctors.
Options to view the appointment status are also available. Additionally, they can create new time slots for prompt patient scheduling.

If they cannot attend or have another emergency, they may cancel appointments by providing notice.

Doctors can immediately transmit reports and other pertinent documents to their patients through ePrescription.

The waiting list for patients is also shown in the schedule.
10. Patient's Dashboard

The patient's dashboard summarizes their personal and clinical data. This page is a customizable presentation of crucial patient-related information to provide immediate and effective treatment plans.
The dashboard may include a patient's diagnosis history, test results, nutritional values, vital signs, therapies, prescriptions, radiological records, and other information. Healthcare apps for patients can also create additional dashboards for the department-specific view of patient clinical data or the graphical portrayal of trends in medical diagnosis.
Some of the specifications are as follows:
A patient information section containing demographic, clinical, and physical information about the patient.
The patient can see the designated room in its entirety.

Along with a pain indicator, it also lists the patient's main complaints. These specifics can be updated before and after the doctor's appointment.

The patient's prescription drugs, both old and new, are included in the medication section. The prescription also consists of the medication, dosage, pharmacy, number of refills, and current status.

Particular observations about the patient's medical history, such as vaccines, rare diseases, allergies, etc., may be described in a separate section.
Conclusion
The landscape of modern healthcare app development has been outstanding in creating a setting where medical aid is available anyplace.
Integrating EHR, EMR, and even telehealth elements improve the delivery of healthcare services. For instance, medical applications let clinicians monitor patients' vitals, symptoms, records, and medical history while on the go.
The specific needs of your healthcare company will determine the tools to design and the kind of app you need. So get in touch with AppsRhino if you're looking for a trustworthy healthcare app development solution with cutting-edge tools to build a robust, next-generation app.