Introduction
Telecommunication technologies have played a vital role in regulating the healthcare industry. It is being used in different ways in our day-to-day medical needs.
Several apps and websites deliver healthcare solutions to people at their doorsteps. These services are expanding in number, and healthcare professionals are now relying on them.
However, some might wonder if investing in these telemedicine services is worth it. Having doubts when it comes to business investments and time management is natural.
The reason behind these uncertainties you are carrying can be "half-knowledge" or lack of awareness. The telemedicine scope is increasing with every passing day.
The global telehealth industry will grow at a CAGR (Compound Annual Growth Rate) of 16.9% from $25.4 billion in 2020 to $55.6 billion by 2025.
We have compiled this blog to make you aware of telemedicine's amazing benefits for the healthcare industry.
Read on to know more!
Telemedicine: A quick insight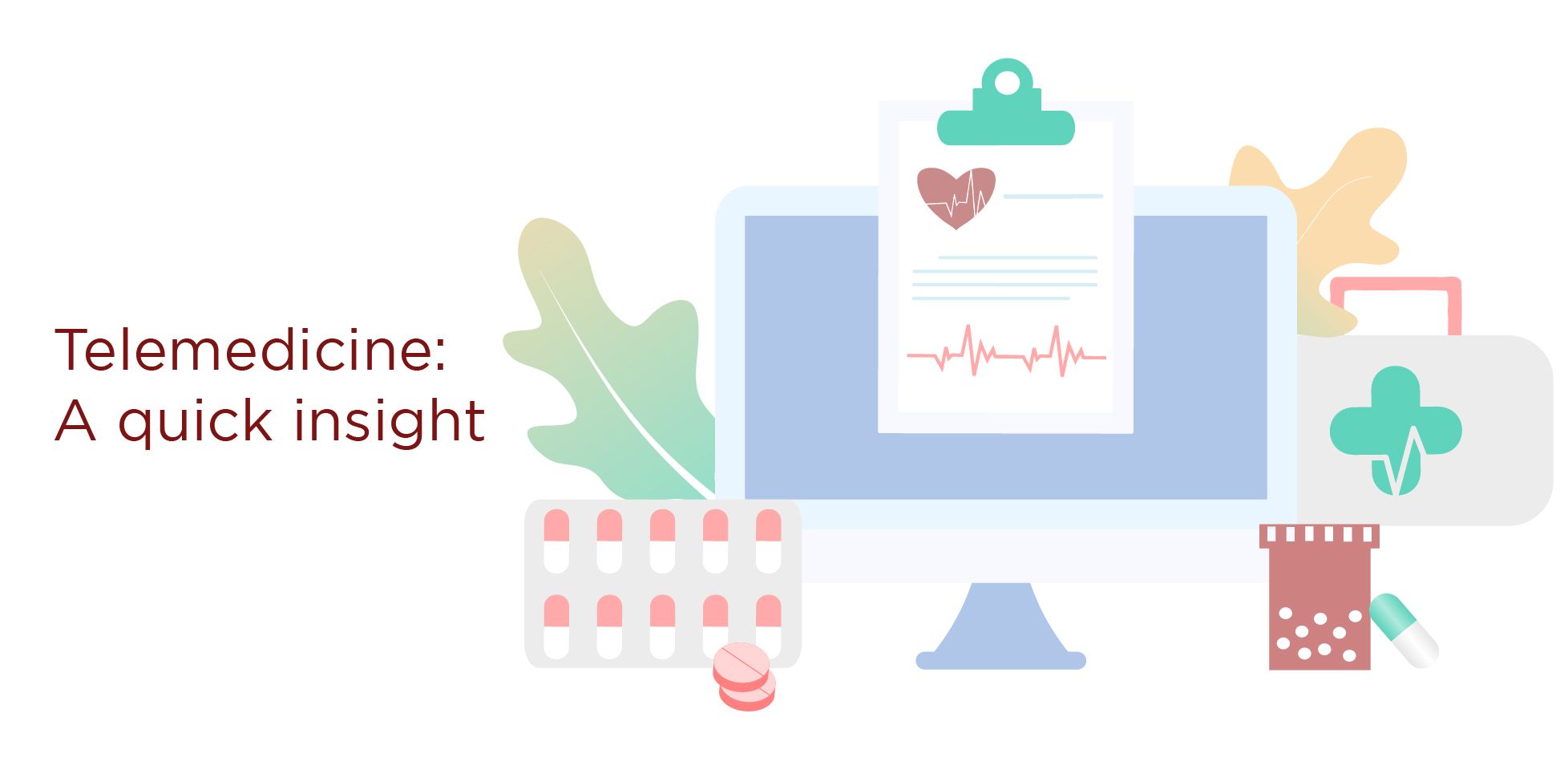 Telemedicine is providing and availing healthcare solutions by using telecommunication technologies.
A patient can book an appointment, chat or video call the physician, and send pictures if required.
Similarly, a healthcare professional can accept or reject appointments, talk to the patient and upload the prescription or medical tests requirement over the platform.
Telemedicine has enabled distance care and made lives easier. Those living in remote areas have benefitted the most as they can now avail of the required services from the comfort of their homes.
Telemedicine has given healthcare providers an edge as they now get patients from faraway places, and the chances of cancellations have decreased significantly.
According to Merritt Hawkins' poll, 48% of healthcare specialists have chosen telemedicine to treat their patients.
The rising telemedicine scope is not just based on what we have discussed until now; there is much more to learn. Telemedicine is one unexplored industry that can greatly benefit all parties involved when used to its full potential.
Let's now discuss the benefits of telemedicine at length.
7 Amazing Benefits of Telemedicine to the Healthcare Industry in 2022
Telemedicine is a new and promising alternative that promises increased access and higher quality care. It improves patient satisfaction and reduces referrals because it is a highly convenient choice.
The telemedicine scope is expanding with each passing quarter. More and more healthcare providers are adopting it, here's why:
1. Provides a Smooth Care Delivery Experience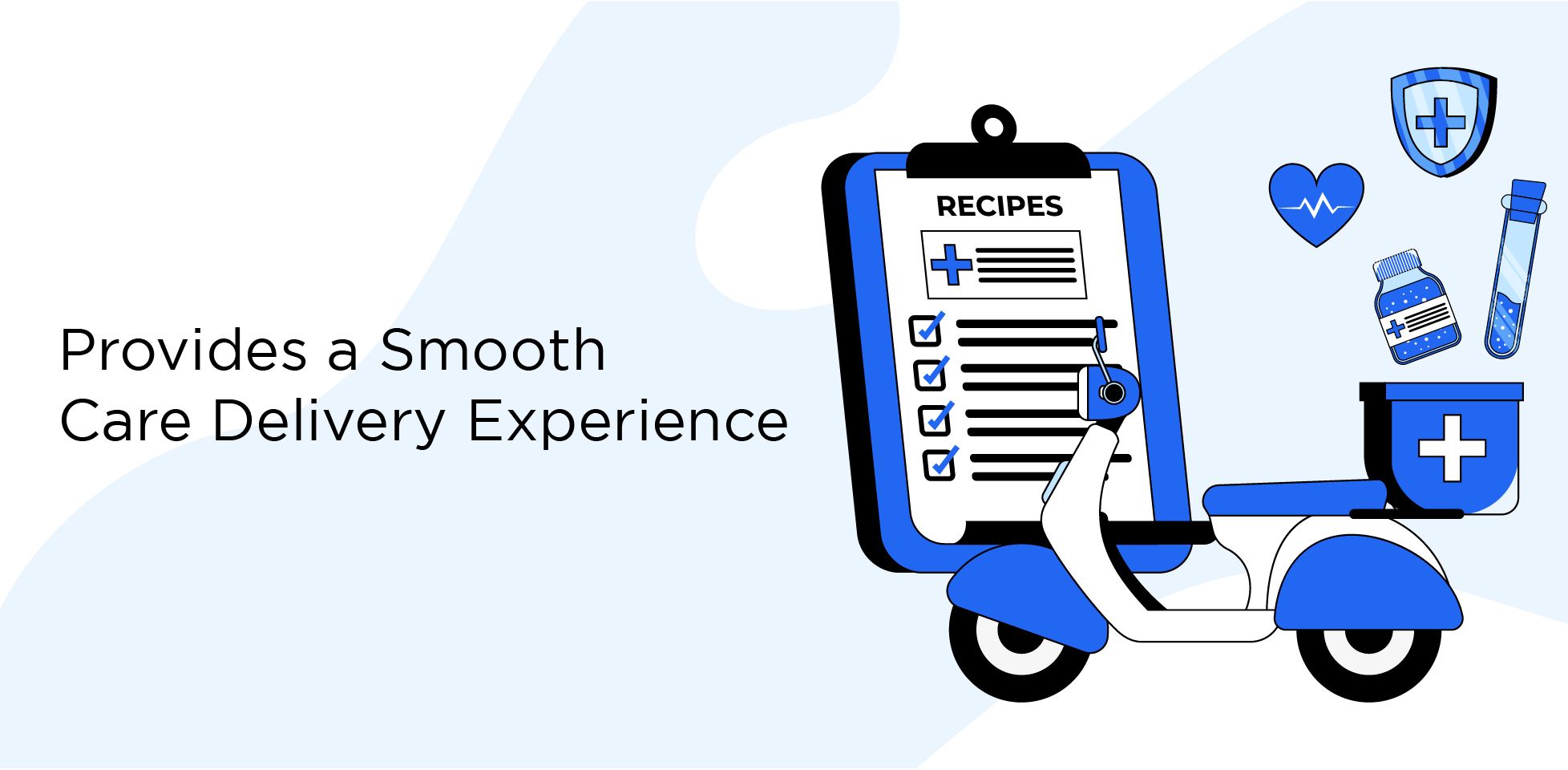 By utilizing telemedicine, healthcare providers may now readily offer their services online. By doing so, hospitals can extend patient-centered care beyond their physical facilities and grow their patient base. Furthermore, integrating telemedicine records with electronic medical records enables a continuous flow of information and improves the patient experience.
2. Improve the facilitation of follow-up visits and second opinions
Telemedicine is transforming how healthcare is delivered and received. It enables collaboration among physicians, nursing staff, administrators, and patients. Telemedicine, for example, simplifies follow-ups for both patients and doctors. Furthermore, it gives patients real-time access to specialists for second opinions in complex cases.
3. Ensures prompt attention
No matter how far a patient is from the medical center, telemedicine allows the provider to reach out to patients in the shortest amount without entering medical facilities. Telemedicine solutions integrate a wide range of care processes to make it easier to provide medical services.
Furthermore, such solutions make prenatal care simple and convenient, especially for patients who live on the outskirts.
4. Increases Patient Engagement
Access via a digital device such as a mobile phone or laptop can help patients stay engaged in healthcare. Patients can easily book appointments and manage other processes, such as payments and appointment rescheduling, with the help of a telemedicine platform.
They can communicate with their doctors in real time via video conferences or audio calls. Patients can also use this platform to share previous medical reports with their care provider and to download medical prescriptions.
5. Increases Revenue for Providers
Telemedicine aims to reduce overall healthcare costs. Doctors can generate new revenue by using it to reach a whole new population of patients outside of their towns and cities. Furthermore, teleconsultation makes it simple for patients to follow up. It can result in increased revenue from patients who may not want to follow up if their health has improved. Furthermore, telemedicine making second opinions more accessible can lead to an additional revenue stream.
As a result, by implementing these virtual solutions, healthcare providers may increase patient traffic.
6. Boosts Patient Satisfaction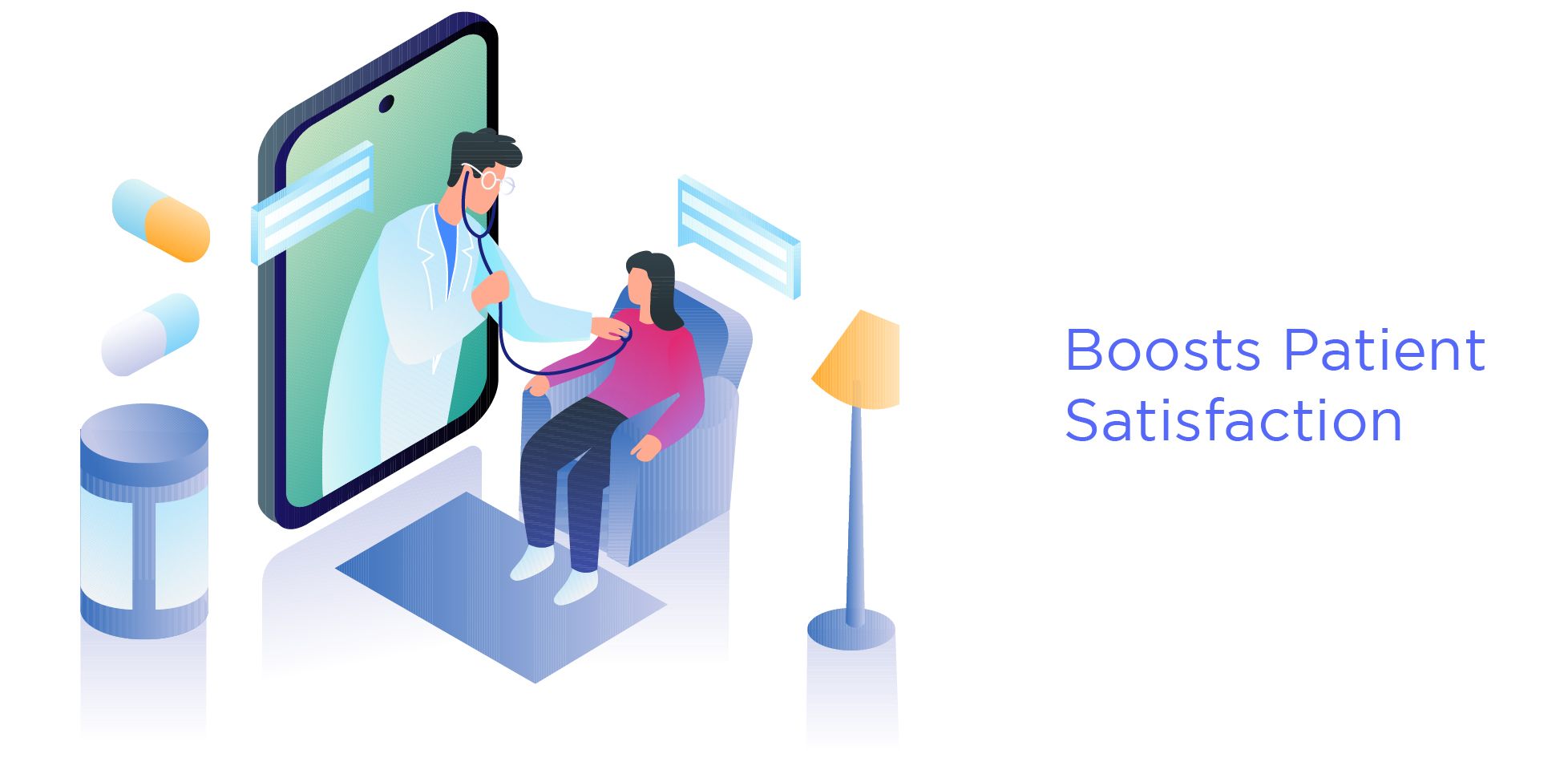 Telemedicine virtual services aid in the development of a strong doctor-patient relationship. Everything is convenient for patients, from booking an online appointment to paying bills digitally. Patients who use these services spend less time on medical visits and save money on travel expenses. It can ultimately improve the patient experience, leading to higher patient satisfaction.
7. A drop in Patient no-shows
Patients who miss their appointments at the last minute can significantly impact healthcare providers' revenues and efficiency. Furthermore, hospital staff must contact the patient to reschedule any canceled appointments. It consumes staff time that they could spend on more vital responsibilities.
Fortunately, because of the digital ease telemedicine provides, patients may see doctors' availability and reschedule their appointments independently. As a result, it offers greater freedom to both doctors and patients.
Telemedicine Scope: What does the future look like?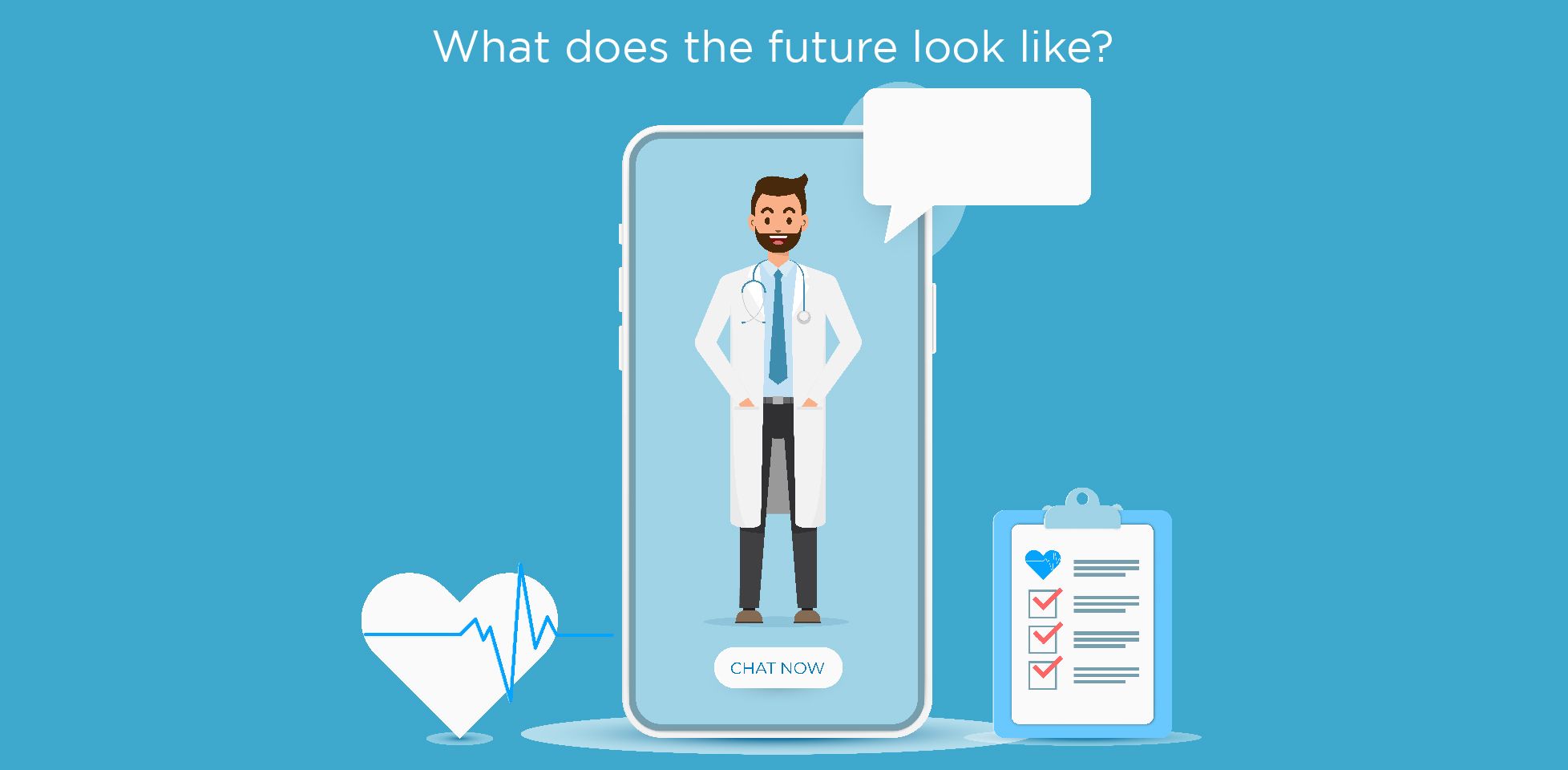 There are many reasons to be optimistic about the future of telemedicine. With significant technological advancements, telemedicine will become easier and more commonly accepted in the future years.
Smart eyewear (like Google Glass) and smartwatches (like the Apple Watch) can already monitor patients' health data and transmit it to health experts in real time.
Many programs can analyze a person's emotional state based on facial expressions. We could use them to track mental health. Robotic surgery advancements enable doctors to operate on patients from a distance.
Telemedicine will need to overcome other administrative barriers to keep up with the rate at which technology advances.
Such as restrictions on telemedicine practice imposed by state legislation, state-specific licensing requirements imposed by medical boards, and reimbursement policies that affect whether payers and patients reimburse doctors are not out-of-pocket.
Time will show the greatness telemedicine can bring to the healthcare industry.
Summing Up
We can say it would be a wise investment with such a long list of telemedicine scope and benefits. If you are a healthcare provider or an entrepreneur, telemedicine software can bring you the profits you have been looking for.
You can contact us if you are willing to build telemedicine software or a healthcare app.
AppsRhino is your one-stop solution for developing apps that are not hard on your pocket and have the best quality. We are an experienced app development company, and with the help of our proficient team, we can take care of all your app-related needs.
Contact us today to get started!