Introduction
Imagine it's a Friday night, and you want to enjoy a movie with your loved ones. You all wish to have pizzas. Would you feel like getting up, going to the kitchen, making pizzas, or visiting the nearest restaurant and buying some?
What if there was a third option? You can open Swiggy and order delicious food from the nearest stores and restaurants without hassle!
Your meal with reaching your home in no time, and you can continue enjoying your family time!
As a restaurant owner, you display your Food products on Swiggy. Your focus should be reaching the maximum number of customers and attracting them to your restaurant and its service!
How will you do that?
Read this blog and understand the methods to increase your visibility on Swiggy, one of the most popular go-to Food Delivery Apps!
How to increase the visibility of your restaurant on Swiggy?
Here are a few tips and tricks you can follow to increase your restaurant's visibility on Swiggy. These tricks will help you gain maximum customers. Additionally, you have to add effort and hard work to achieve success.
Moreover, you should maintain friendly and cordial behavior with the delivery partners and drivers. Allow them to take orders from your restaurant with minimal inconvenience to undertake timely delivery.
1. Online menu
How will the customers know about the food available at your restaurant? A menu helps the buyers identify food, drinks, and other products at your restaurant.
When you add your restaurant's menu to Swiggy, make sure your menu is attractive and shows available offers.
What do customers love in addition to mouth-watering food? Swiggy users open the App to find tasty and affordable food. Therefore, you should keep the menu rates matching the competition. They shouldn't be too high or low.
2. Description
As customers, people want to know what they are ordering! When users orders pasta, they wish to understand its type and the ingredients involved during preparation.
Therefore, you should understand the importance of description to improve restaurant visibility on Swiggy.
Update the Food description and prices regularly. Moreover, provide clarity to build customers' trust in your food.
3. Condition of Food at the time of delivery
Imagine you are a customer. You have an upcoming party in a few hours. Therefore you open a Food Delivery App and place an order for some pizzas!
The delivery arrives at your home, and open the boxes to find flipped pizzas with cheese all over the box! What will you do? The food's presentation matters along with its taste. Therefore, your restaurant should put effort into packing the orders.
4. Advertising
How to let customers know about your restaurant? Advertising!
You can engage in Swiggy advertisements and let customers know about your restaurant's availability on multiple social media sites! Moreover, you can opt for email and push notification services to give regular updates and share menus.
Moreover, digital printers and brochures are another way of effective advertising!
5. Discounts and Offers
Why do customers love discounts? There are numerous reasons why buyers look for offers on products. Sometimes, customers opt out of buying a Food product based on its price. Moreover, they may switch to another restaurant for the same item.
You don't want to drive away your customers due to cost competition with other restaurant owners on Swiggy.
When you hold regular sales and discounts, customers will come to you increasing your restaurant's visibility and profits!
How to decide the discount rates and terms?
You can visit other restaurants on Swiggy and check their offers.
Moreover, set holiday or weekly sales. Customers love ordering food at festivals and weekends. Use that information for your benefit!
6. Join Swiggy campaigns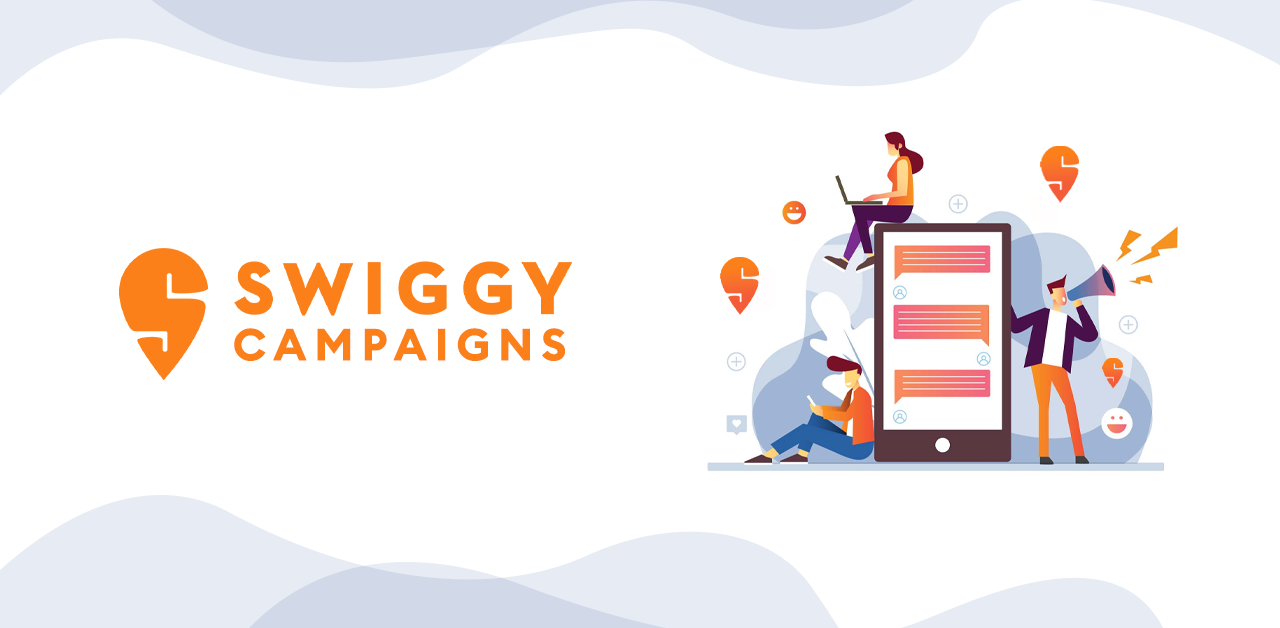 Do you know about the campaigns Swiggy regularly organizes to attract more customers? You are a restaurant owner on Swiggy. This Application wishes to improve its sales and customers and organizes Food Delivery drives, schemes, and campaigns for the same reasons.
Imagine your restaurant participates in one of these programs. Swiggy will feature your brand and delicious food on multiple sections across the App.
Hence, more customers will know you and order!
7. Reviews/Ratings
You must wonder how Reviews and Ratings affect your restaurant's visibility. While searching for any restaurant online, customers believe in the reviews of other customers about the food.
The Reviews become an information source about any restaurant and its services! Additionally, Ratings are the quickest way to analyze the service's Food quality and taste.
As a restaurant owner on Swiggy, you should understand top Rating restaurants come first in the list as they catch the customer's eye. How to improve my restaurant's visibility through Reviews and Ratings?
You should provide the best quality Food with unforgettable taste, so customers write positive feedback about you!
8. Food Photography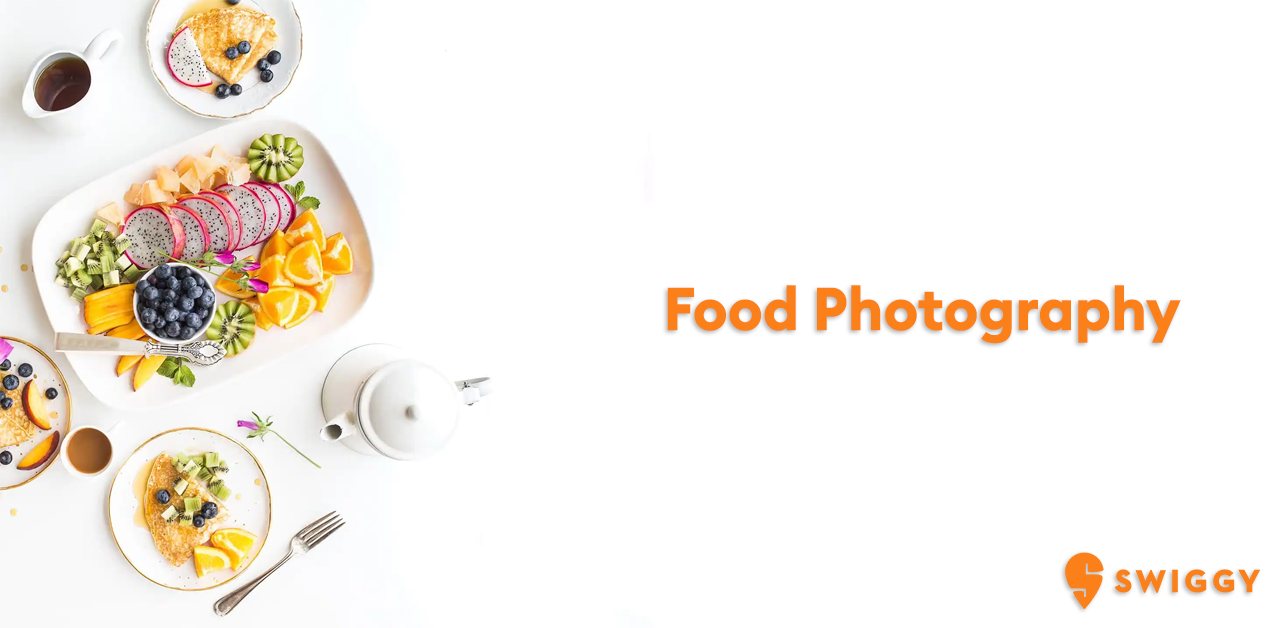 Does the pictures of Food appeal to you? Imagine you are sitting at your home and scrolling through Swiggy. You come across a picture of some delicious chocolate sweets on your screen. The Food pictures appeal to the customers and call them indirectly to order.
Therefore, you should invest in taking unmatched pictures of your food. Try multiple angles, hire a photographer, different plating methods, and other numerous things to attract customers to your online restaurant on Swiggy.
9. Recommendation & Taste
As a customer, if you like the sushi of one Food Selling restaurant, you will recommend it to others for a trial. Customers who order food online follow the same practice.
But how will you tell a new customer about your best-selling products? Swiggy allows you to mark recommended and best-sellers on your restaurant's menu!
Before marking, you should ensure the ingredient availability, product performances, consumer preference & geographical location of your food and restaurant.
10. Mark food ready
As a restaurant, you are a part of a chain providing secure and fast delivery to the customers. How to successfully secure your end? After you prepare the food per the order details, mark your food ready for the drivers to pick up for delivery.
11. Additional charges
When a customer orders food and puts it in the cart, there are 9 out of 10 chances they will place the order! What if the customers enter the cart to view the additional charges and abandon it?
This situation will occur if the packing charges, taxes, and other payable amounts exceed the requirements.
Therefore, you should keep these charges to a minimum amount.
12. Go The Extra Mile & Accept Custom Requests
What will your customers love the most while ordering food from your online restaurant at Swiggy? Yes, you are thinking right. Personalized service! You can improve your restaurant's visibility, lure additional customers, and make Food buyers fall in love with your restaurant with custom services!
If a customer requests extra curry or wants their meal packed a certain way, you should do it for them! They will like your service and remember your restaurant for their future orders!
Final Words
Swiggy is one of the leading Food Delivery Applications in more than three hundred cities across India. If you ask anyone about Swiggy, they will know about this brand and logo!
If customers want to order Food, Swiggy is their answer. This Food Delivery App leads the others in the market by a tremendous amount. If you improve your restaurant visibility through the above tricks, you can build your name and position among regular and new customers.
How to start your journey of building your restaurant's visibility on Swiggy? You shall focus on every mentioned point of this blog. Moreover, you shall keep trying till you succeed. Creating your brand's name may be challenging, but it is possible with constant efforts and hard work!
Are you wondering about the other ways you can establish your restaurant among online customers? We have the answer for you! You can build a Food Delivery App like Swiggy and expand your business online.
Contact AppsRhino to create an Application for your restaurant! Additionally, you can book a demo with us today!