Knock knock!
Who's there? Swiggy.
Swiggy who? Your favorite food delivery app!
Imagine coming late from the office without a hot meal at home. You are tired and have no energy to go to a restaurant or takeaway. However, you are hungry and want to eat some delicious food. What will you do?
You'll open Swiggy, add your food to the cart, and place an order! What's next? You'll enjoy your meal at your home without hassle!
Sriharsha Majety and Nandan Reddy started this food delivery app in 2014. Swiggy has become the one-stop food delivery solution for most Indian customers since then.
Since Swiggy is one of the most popular food delivery apps for customers, you should know the Pros and Cons of this application!
Here's a Swiggy Review to help you discover the do's and don'ts of this food delivery app and which features you need to add!
As a result of this practice, you can determine the advantages and disadvantages of using and accredit this food delivery app as the best on the market!
Swiggy Strengths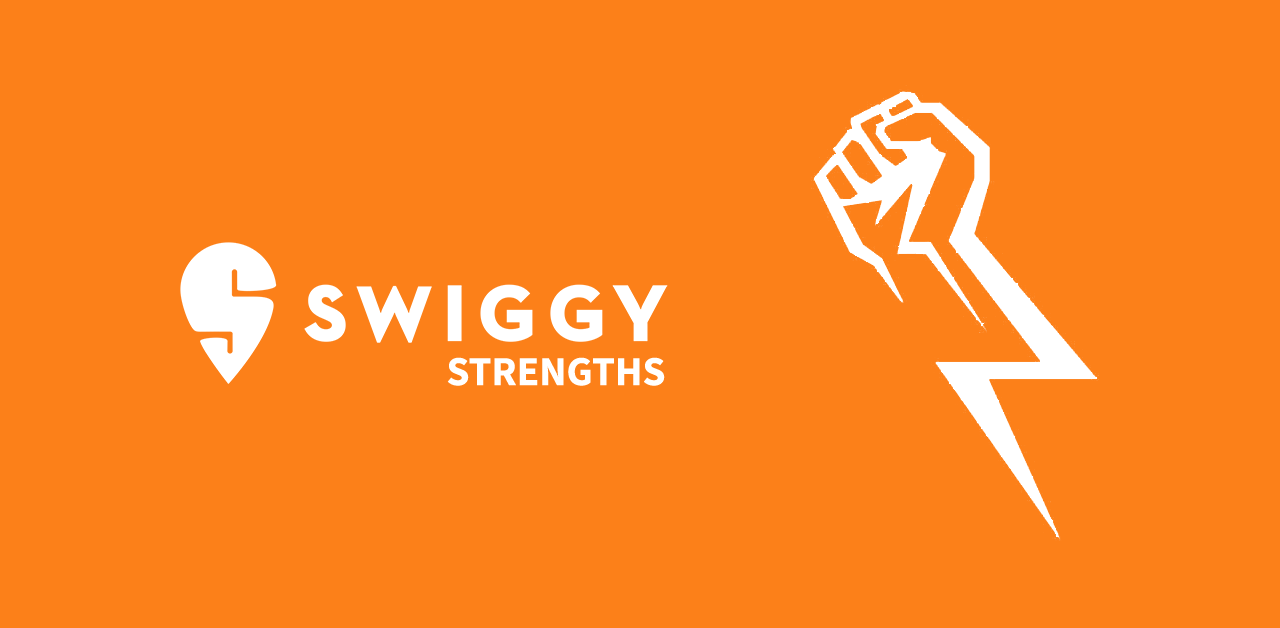 Initially known as Bundl, Swiggy was an e-commerce platform created to streamline courier services. Later on, Swiggy changed its name and entered the food delivery market!
Let's start the Swiggy review with its pros and advantages for customers and business owners.
A swift food delivery app
Do you know the time it takes to order your food and get it to your doorstep?
Swiggy developers were careful while creating the food delivery app and allowed customers to order from places near their current locations.
Further, they have drivers and delivery agents to avail orders for every customer per their location and time!
Therefore, people know this food delivery app for its fast service rates and comfort for the customers.
Interactive User Interface
Consumers love the interface of Swiggy! They find it neat, accessible, and interactive.
According to the Swiggy review, a list of restaurants and food items is there for users to select their order.
Furthermore, they can search by the restaurant, food item, and location! Customers can also view their profiles, orders, payments, offers, and other features.
Do you know another feature every customer prefers? You can find the 'Veg Only' option for vegetarian customers.
Buyers can avail of this option and customize their orders per requirements and choices.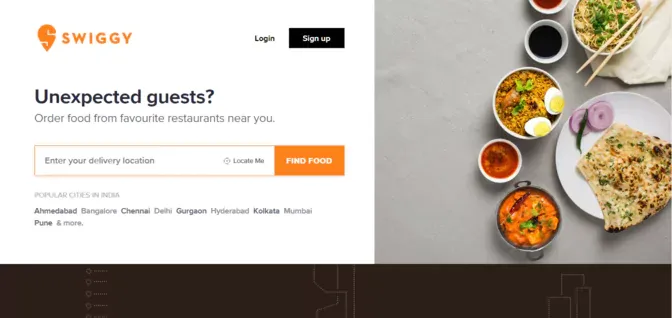 An efficient technical team
The Front-end and Back-end Swiggy developers invested their efforts to make Swiggy one of the best food delivery apps today!
Kotlin (for Android) and Swift (for iOS) developers are responsible for creating the Swiggy App.
Moreover, other programming languages like Java, Scala, Python, Go, Rust, NodeJS (for Back-end), and ReactJS (for Front-end) integrate into the successful working of this food delivery app!
Packaging and Delivery
Swiggy is headstrong about maintaining its quality and hygiene with the customers.
The application provides guidelines to the restaurants about appropriate hygiene maintenance needed before delivering the food to the customers and buyers.
Great experience
We admit that Swiggy was one of the first applications to bring on-demand food delivery to the market.
They introduced and implemented this idea and let people know about the possibility of getting hot meals from their homes without hassle.
Therefore, this Swiggy review considers the experience of this food delivery platform.
They know how to attract customers and make them happy. Moreover, customers know Swiggy as one of the best customer support companies.
Suggested Reading: What is Swiggy and How does it work
Swiggy Weaknesses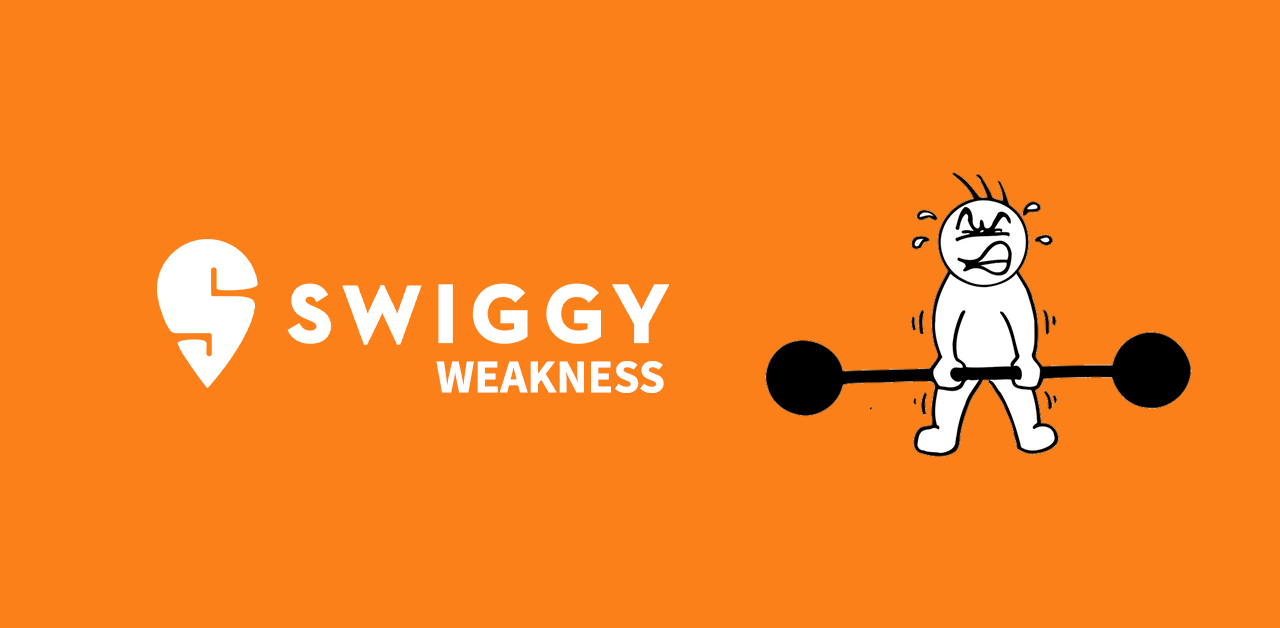 Here is a list of limitations Swiggy faces with the customers and growing market of food delivery apps! You must look at these limitations carefully.
These will help you determine the practices you shouldn't follow while developing a food delivery app.
Moreover, this section will tell you about the challenges you may face with the restaurants and customers!
Targets the restaurant around the customers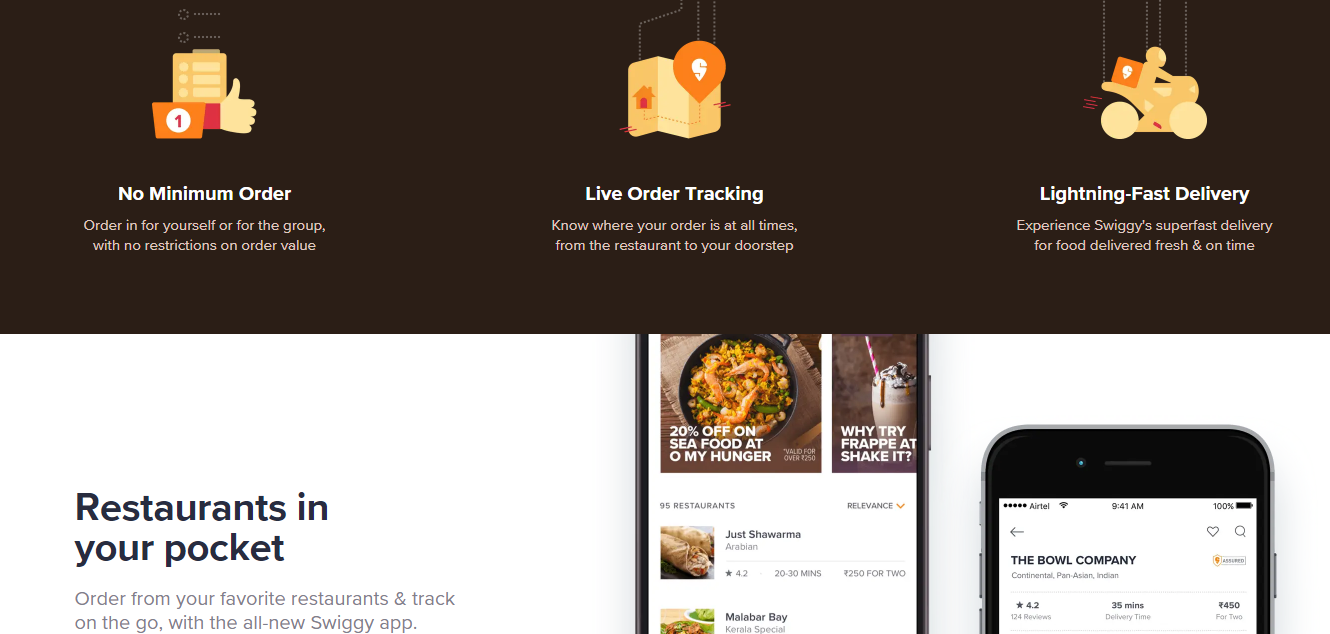 We have seen in the 'Strengths' section that Swiggy is one of the fastest food delivery apps.
What is the reason for these smooth services for the customers? Swiggy connects with the zonal restaurants around the customer.
However, you may have noticed the message about a restaurant being unavailable in your region when entering a restaurant from another city or region.
What if a customer wishes to order food from a restaurant in another city?
Swiggy connects with regions neighboring the customers. This becomes one of the major disadvantages of this food delivery application.
Additional & delivery charges
Imagine ordering a hot meal from one of your favorite restaurants on Swiggy. However, you witness additional charges after adding your order to the cart.
Will you hesitate before placing the order?
Customers often back out from ordering their food after looking at the additional taxation and delivery charges.
This practice becomes a disadvantage for this food delivery app.
According to the Swiggy review, customers claimed to exit the application or switch to another after Swiggy added extra charges to their meals.
What's the solution? This application can add the taxes beforehand and show the final amount for delivery.
What is Swiggy One?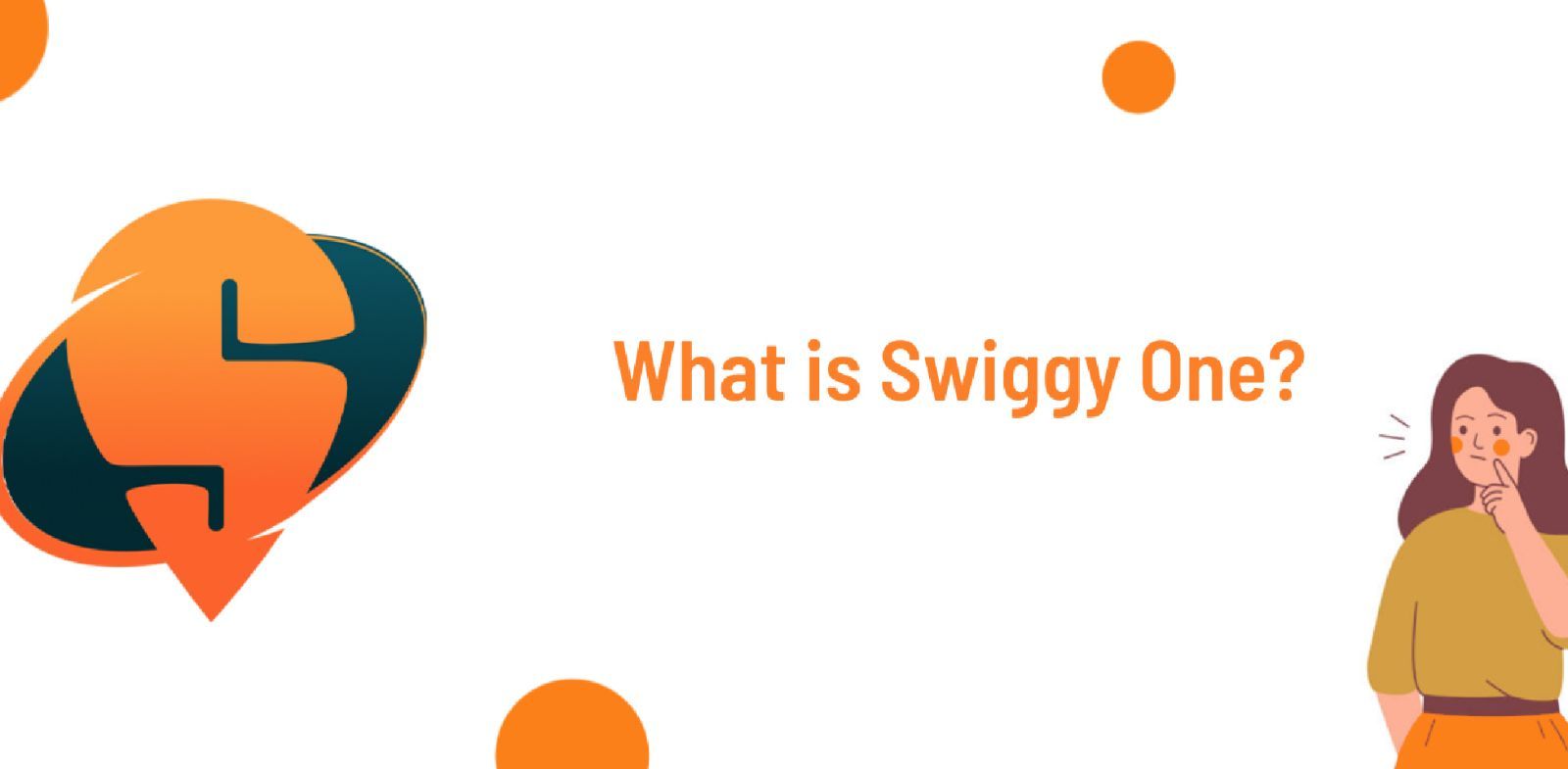 Every application has premium or subscription plans for its customers.
These plans allow customers to avail of additional services at better rates. As the name suggests, users pay additional charges to avail of these premium plans.
Swiggy One is one such paid subscription plan for food-loving customers. In a nutshell, users with Swiggy One can get food without delivery or additional charges.
History
Swiggy introduced Swiggy Super in 2018 to boost sales and allow customers to order without delivery charges per subscription.
Further, Swiggy continued with Swiggy One as the perfect way for premium customers to interact with this food delivery app.
Some benefits of Swiggy One include:
Free Delivery of food (up to 10 kilometers)
Discounts and offers on Instamart
Benefits across local restaurants
Discount coupon codes while ordering
And a lot more.
Membership Plans
Let's understand the paid subscription strategy of Swiggy.
Here are the deals users get while taking the Swiggy One membership:
There are two plans Swiggy offers to its customers.
One is the three-month plan, and the other is for one year.
Swiggy One charges Rs. 299 for the three-month plan.
Moreover, Swiggy One takes Rs. 899 for the one-year plan.
Although there are numerous advantages of Swiggy One, here is a list of limitations to this membership plan by Swiggy.
As an entrepreneur, you can learn from these limitations and remain careful while creating a food delivery app for your business.
Availability: Swiggy One is unavailable in many cities in India. Swiggy launched the Swiggy One campaign for limited customers, restricting its paid market.
Delivery: Swiggy One allows free deliveries in areas under 10 kilometers. Moreover, the free delivery offer applies only if the order amount exceeds the required value.
Customers feel they are paying their delivery charges at once with the Swiggy One subscription fee and not saving!
Suggested Reading: How to increase the visibility of your restaurant on Swiggy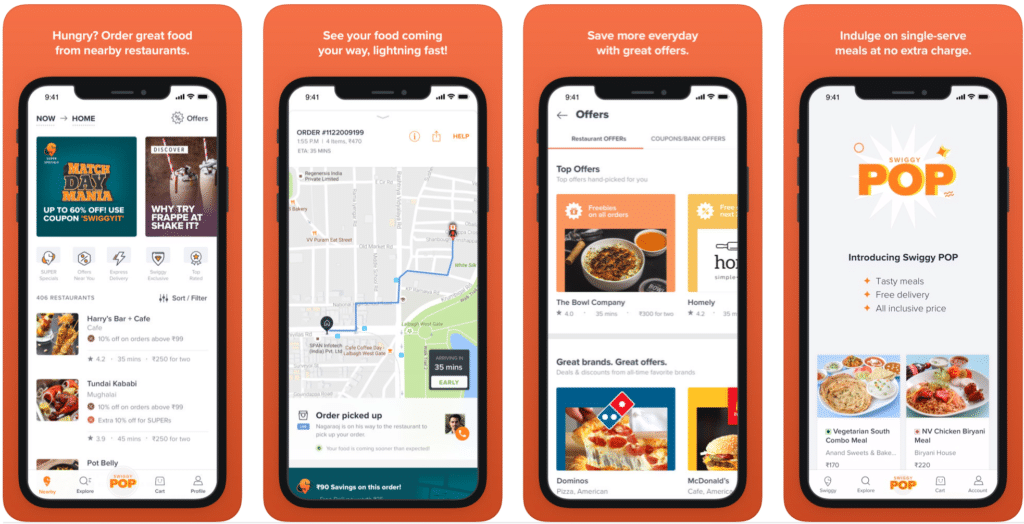 Swiggy Competitors
You will find multiple competitors of Swiggy in the market.
The food delivery business is one of the fastest-growing industries in the world.
Why won't it be? Customers love ordering food from their homes and getting it at their doorstep!
Let's look at some of the competitors of Swiggy!
Zomato

Play Store rating: 3.9
AppStore rating: 4.6
Released in 2008

First food delivery app in India
Suggested Reading: What is Zomato and How does it work? Everything you need to know
Grubhub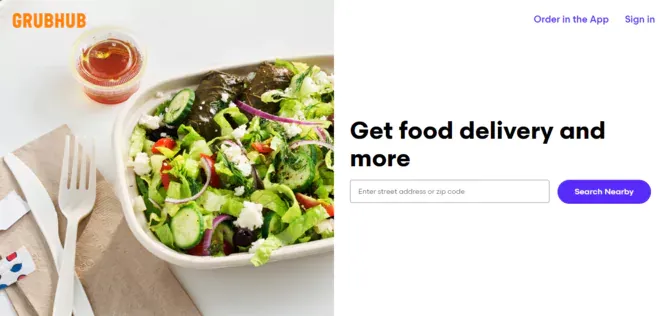 Play Store rating: 4.5
AppStore rating: 4.7
Available for food and Drinks

Open in 25+ countries, including the USA and China
Suggested Reading: The Ultimate Guide To Use GrubHub Like A pro!
DoorDash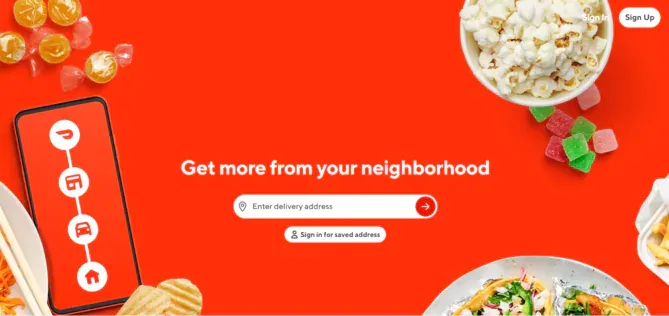 Play Store rating: 4.6
AppStore rating: 4.8
Operates in more than seven thousand cities across multiple countries

Doesn't require minimum order amounts
Suggested Reading: How DoorDash Works: Business Model and Revenue Model
UberEats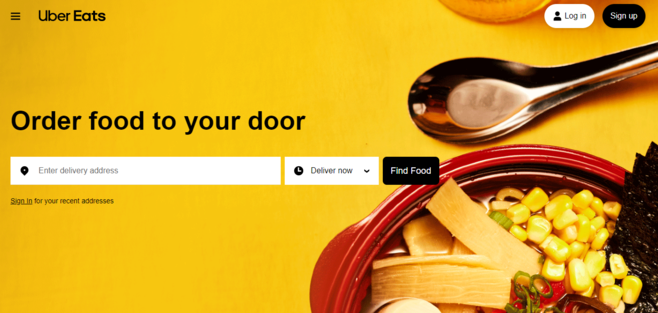 Play Store rating: 4.4
AppStore rating: 4.8
UberEats is available in almost 45 countries

Favorite food delivery app for most countries
Suggested Reading: How to develop an app like UberEats?
Final Words
We witnessed the Pros and Cons of this food delivery application under the Swiggy Review.
We understand that Swiggy has multiple Strengths. However, the application should work on its weaknesses to evolve as one of the best and most preferred food Delivery Services in the country.
Do you want to create an application like Swiggy? Do you wish to engage in Swiggy Clone Development?
Clone application Development is better than starting any App from scratch.
If you want to create a Swiggy-like application for your customers, you can come to AppsRhino!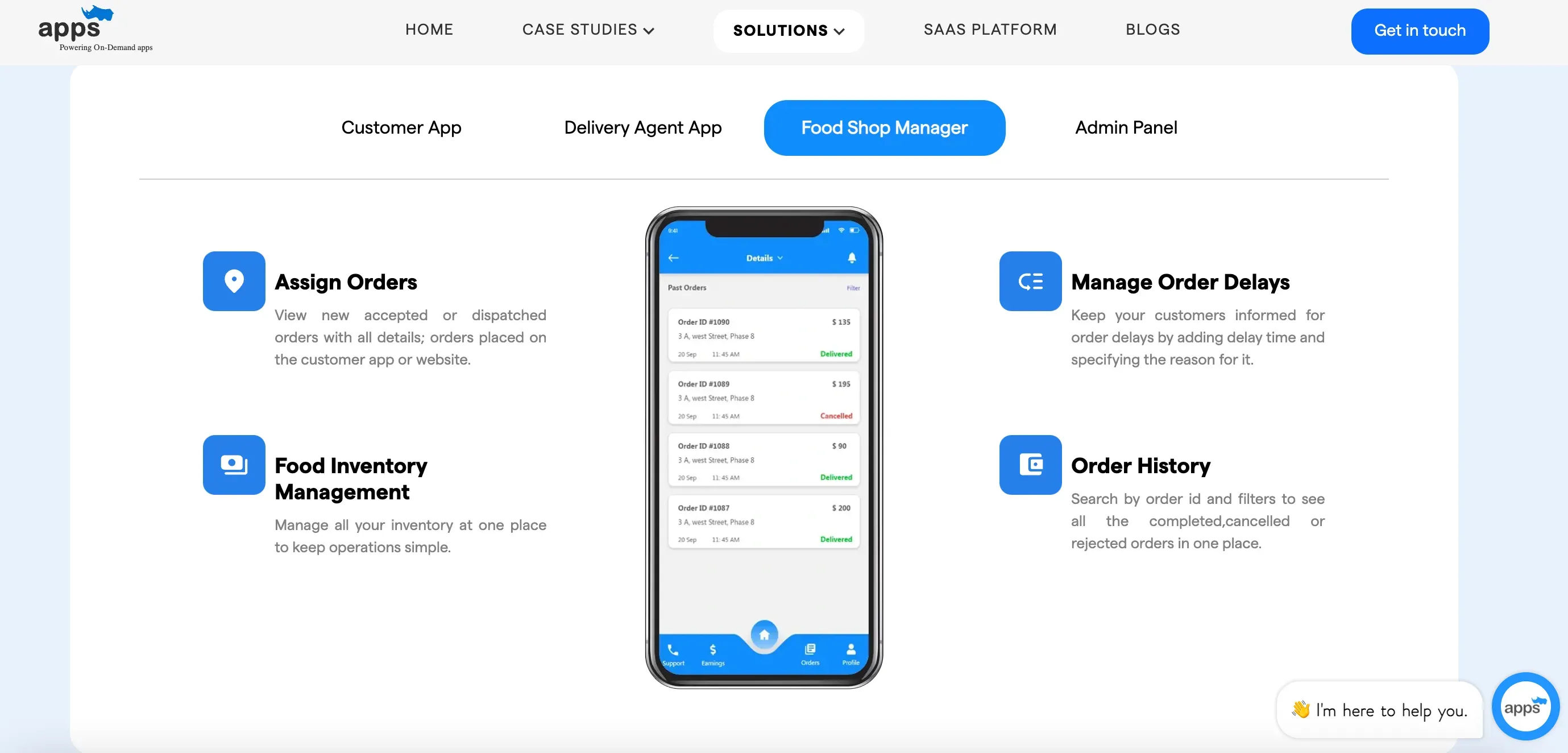 We will help you boost your business with our App Development services.
You can tell us about the features and services you wish to add to your delivery application, and we will have the App ready for you!
Our team has numerous qualified designers, developers, and QA testers to work on your projects.
Contact us today and start building your own food delivery app for your business!
Frequently Asked Questions (FAQs)
How does Swiggy work?
Swiggy is a food delivery app that connects users with nearby restaurants. Customers place orders through the app, and Swiggy's delivery partners pick up and deliver the food.
What are the benefits of using Swiggy?
Swiggy offers convenience, a wide variety of food options, quick delivery, and real-time order tracking. It also provides various discounts and cashback offers to users.
How does Swiggy make money?
Swiggy generates revenue through commission fees charged to restaurants for using their platform. They also earn money from delivery charges and advertising on the app.
How to increase Swiggy's rating as a customer?
To improve your Swiggy rating, provide clear and specific delivery instructions, be punctual in accepting orders, and rate your orders and delivery partners fairly based on your experience.
Which is better, Zomato or Swiggy?
Both Zomato and Swiggy offer similar services, but the choice depends on your location and personal preferences. You can try both and decide which one suits your needs better.