What is the secret to the success of food delivery apps? It's no secret that the food delivery industry is notoriously difficult to profit from.
What's the answer? Convenience.
In the tech industry, entrepreneurs profit heavily from simple products and services that simplify consumers' lives.
For many individuals worldwide, on-demand food delivery apps have become a blessing in disguise!
Businesses are responding to the need for online food ordering and delivery applications for restaurants all around the globe. This indicates that new markets are opening up for restaurants trying to increase sales by adding delivery as an additional option.
Creating a highly profitable food delivery business requires combining the best features with an intuitive approach.
The food delivery apps mentioned in this blog are some of the market's most successful applications. To succeed in the industry, you must study and learn from those who have succeeded.
This article will introduce you to the top 10 most trusted and reliable food delivery apps in the United States of America.
Keep reading to learn more!
Food Delivery Apps: A Brief Overview
A Food Delivery App allows customers to order food from the restaurant of their choice and have it delivered right to their doorsteps!
These apps make it easier for customers to order food online and quickly have it delivered to their homes.
The food delivery sector is one of the fastest-growing in the world. A constantly growing customer base is responsible for a sizable portion of this increase.
According to Statista, the number of people ordering food using online applications has nearly quadrupled over the last three years, rising from 364.8 million in 2017 to 625.9 million in 2020.
This sum is predicted to reach 858 billion in 2024 and surpass one billion in 2025.
Top 10 Food Delivery Apps in the USA
Here are the top 10 best food delivery apps available in the U.S. market:
1. GrubHub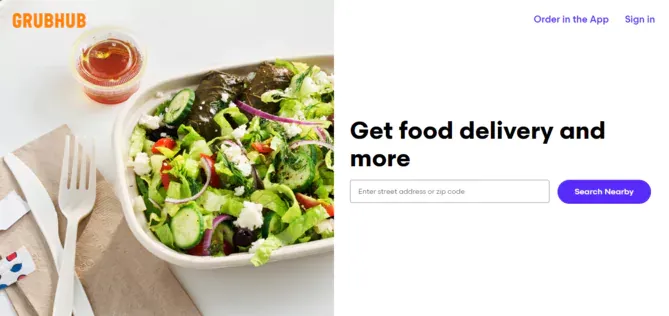 Grubhub is a take-out and food delivery app.
Grubhub has one of the highest-rated food delivery, serving almost 1000 cities throughout the USA.
Grubhub connects to more than 50,000 establishments and offers a range of cafes and snack bars.
The primary cause of Grubhub's enormous popularity is its user-friendly user interface—a completely configurable search option with more than 30 filters.
To be more specific, customers may choose the food category they wish to order from, and the app will automatically offer the nearest and finest options.
Suggested Reading: The Ultimate Guide To Use GrubHub Like A pro!
2. Uber Eats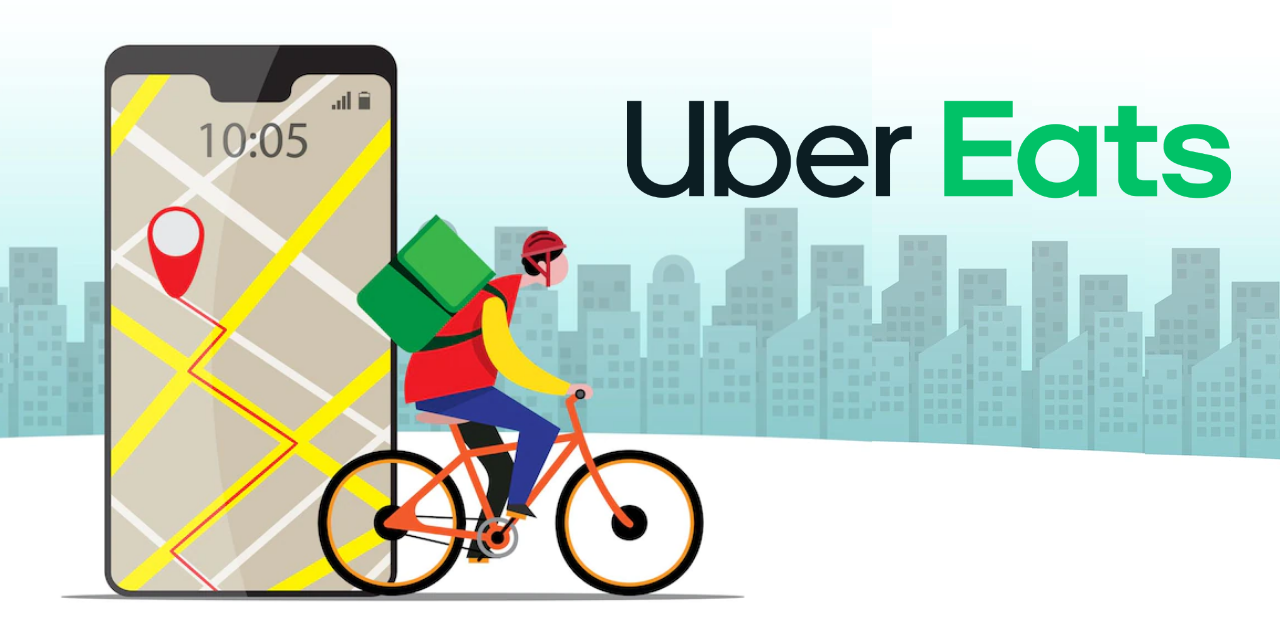 Uber Eats is a reputable food delivery app that has gained recognition for being America's best food delivery app.
Like GrubHub, Uber Eats uses location to show the nearby open cafés and restaurants.
Uber Eats now serves most urban centers and is gradually extending to rural areas.
The projected delivery time is this application's standout feature—it appears when the order is placed and updates the customers every minute.
Additionally, it shows the delivery agent's whereabouts and the expected arrival time.
Suggested Reading: What is the Development Cost of Food Delivery App Like UberEats?
3. DoorDash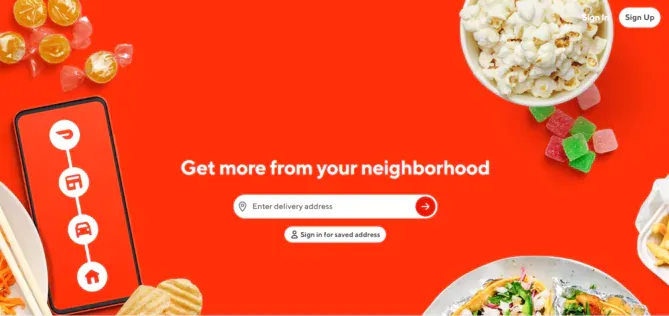 The extremely well-liked food delivery app DoorDash is renowned for its user-friendly functionalities.
This program offers a boatload of useful features that are a boon for its users.
The DoorDash app is well-known for its services for delivering alcohol and changing its menus per occasion.
Suggested Reading: How DoorDash Works: Business Model
4. Seamless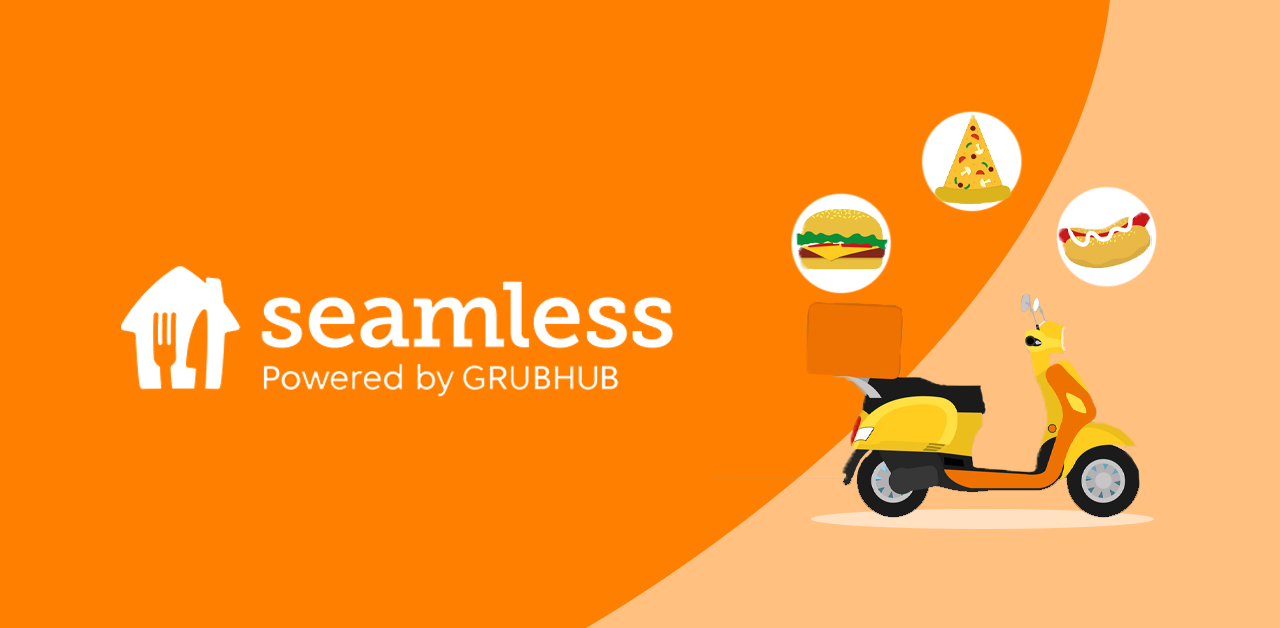 In the USA, Seamless is the second-best food delivery app on Google Play.
Its numerous features are the foundation of this enormous popularity.
The ability to pick up the customer's order anywhere is the Seamless app's most cherished feature. For instance, if you are traveling to the office, you might request your oder to be delivered there instead of at your residence.
This application also has additional features like automated coupon integration and real-time tracking.
Suggested Reading: How to increase the visibility of your restaurant on Seamless?
5. Postmates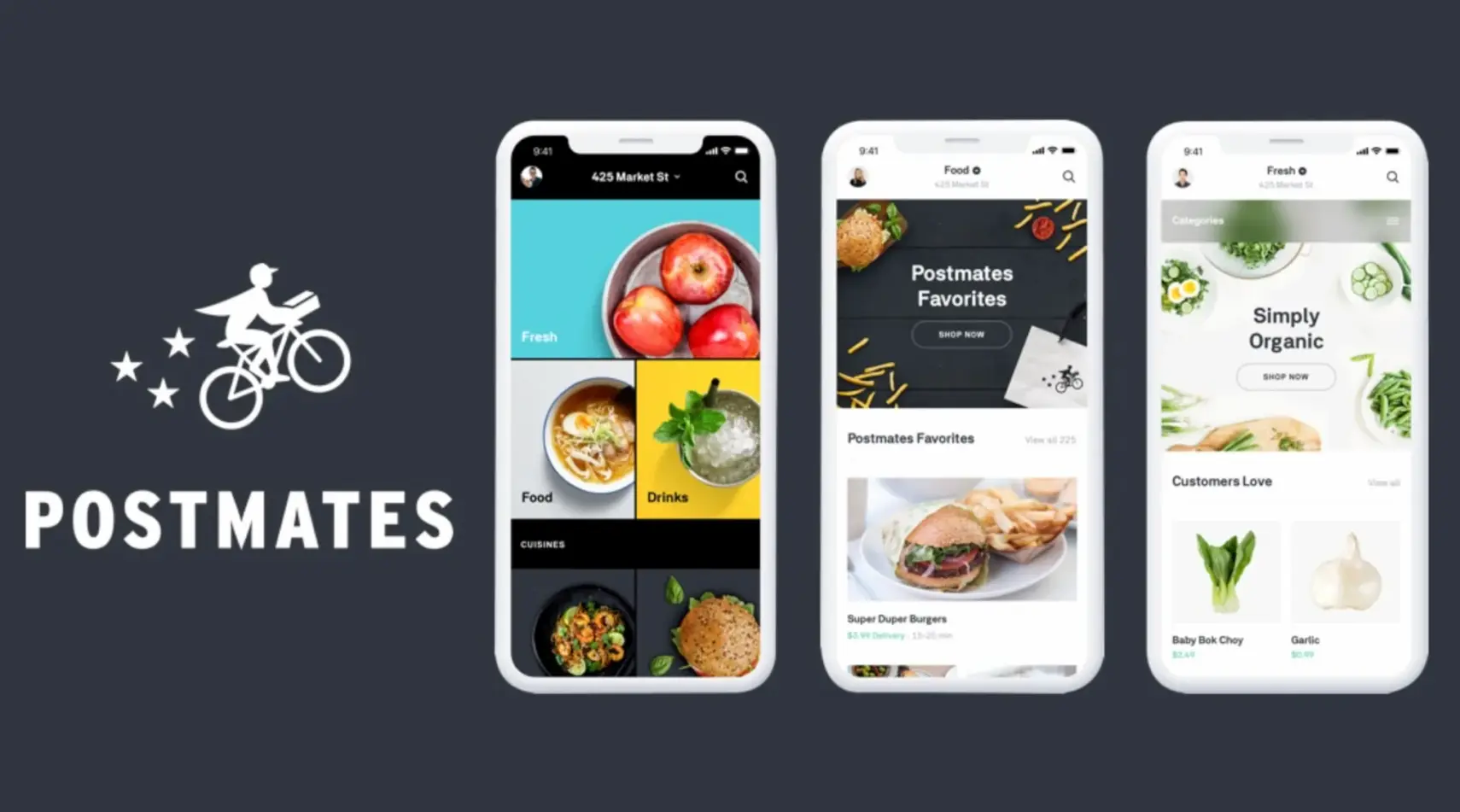 Postmates is the oldest and one of the pioneers of the online food delivery phenomenon.
Postmates is an online food delivery app that doesn't charge a commission fee. Instead, they levy a $10 monthly membership fee.
Small businesses and offices typically prefer Postmates since it is affordable for them and because they have to place orders frequently.
Suggested Reading: What is Postmates and how does it work? Everything you need to know
6. goPuff Delivery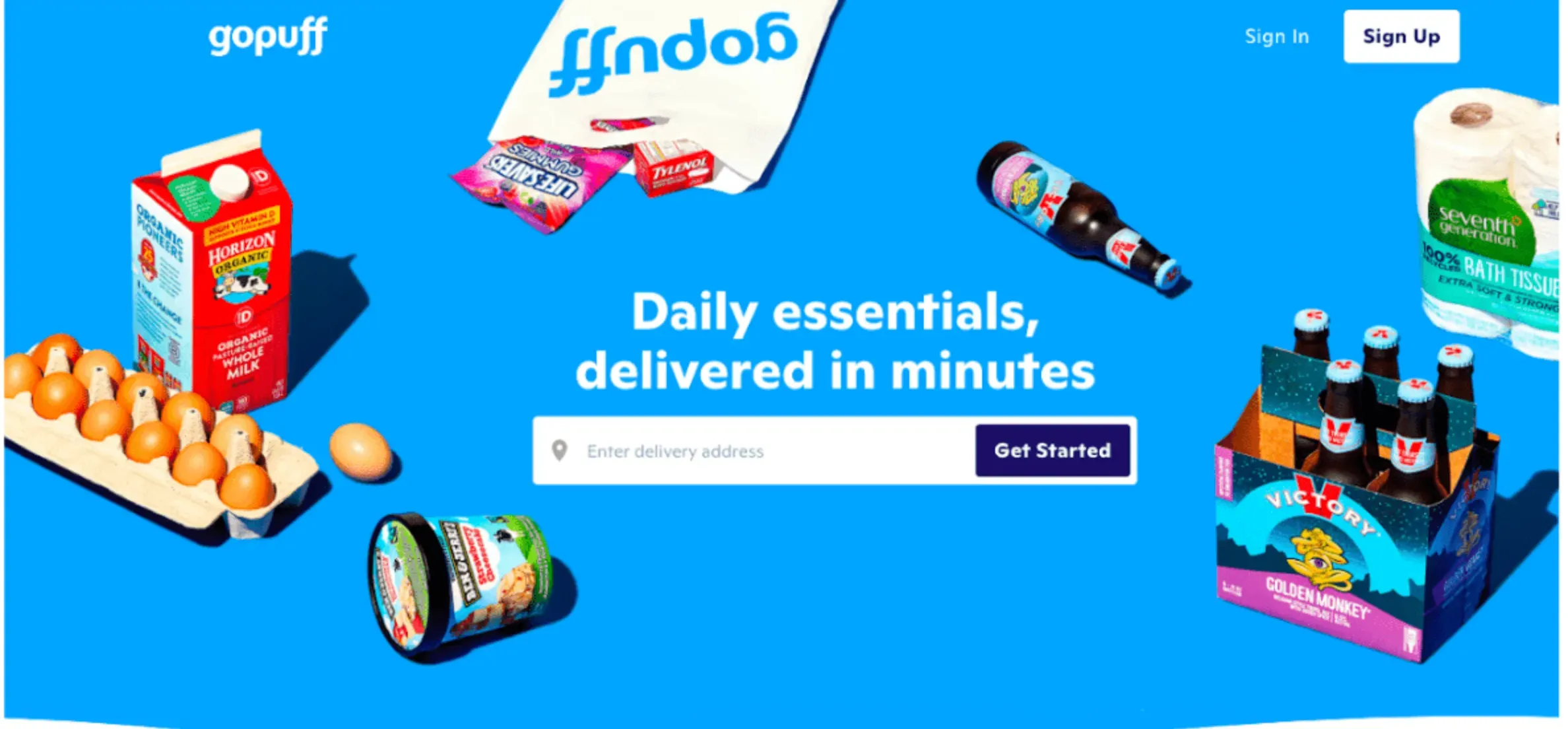 The goPuff food delivery app is more than just a typical one. It allows the customers to purchase anything from a simple bag of chips to a pair of socks.
GoPuff is primarily a food delivery service, although they eventually began transporting everything. The fact that this program has a $2 fixed price is its finest feature.
The goPuff application provides you with incredibly smooth and AI-based search algorithms, allowing you to seek any product by name, brand, genre, and related products.
Suggested Reading: Things to keep in mind before opening a restaurant on GoPuff
7. Eat 24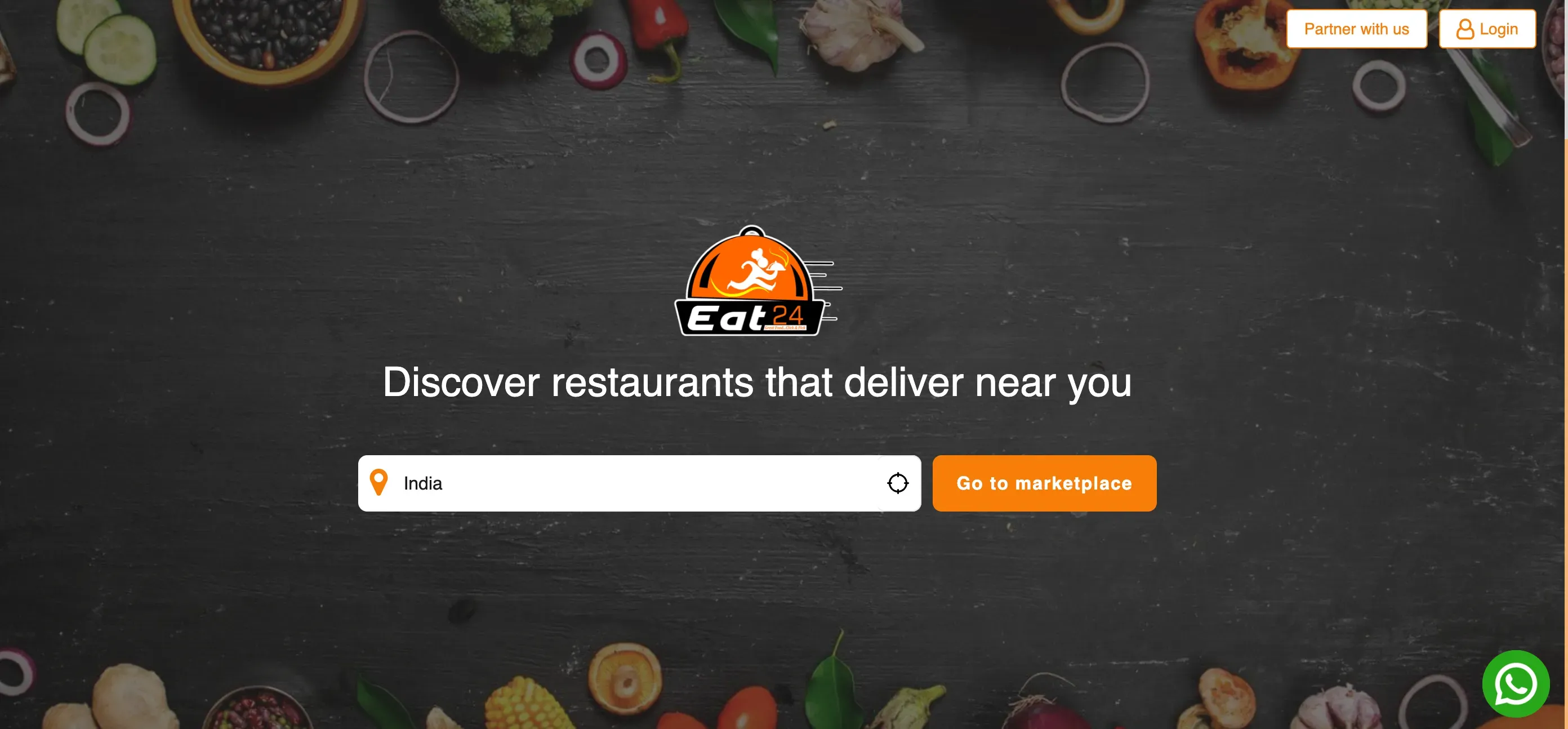 Eat 24 provides food delivery services every day of the week, as the name implies. This app's entire premise is to serve food and beverages constantly.
To provide food during the night, Eat 24 has worked with several eateries and cafés around the US.
As Eat 24 has collaborated with several businesses—customers will notice an automated coupon system that will present them with the greatest deals on their food.
8. Munchery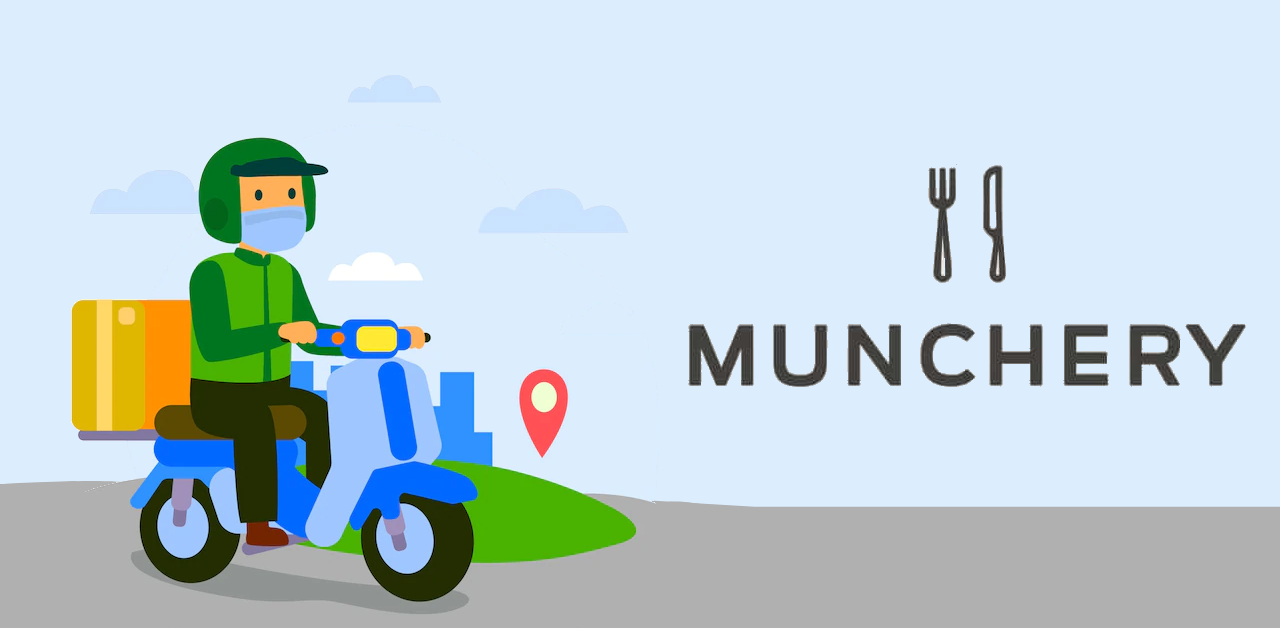 This very well-liked application delivers food and meal kits concurrently. To be more exact, customers may order freshly prepared meals in advance using this app.
Munchery is a commission-free app that only charges $9 per month for a membership.
However, as this food delivery app serves as an independent delivery business, the selection of cafés and restaurants is limited.
Furthermore, a distinctive feature of this app is that it alters the menu daily to provide its customers with something different.
9. Caviar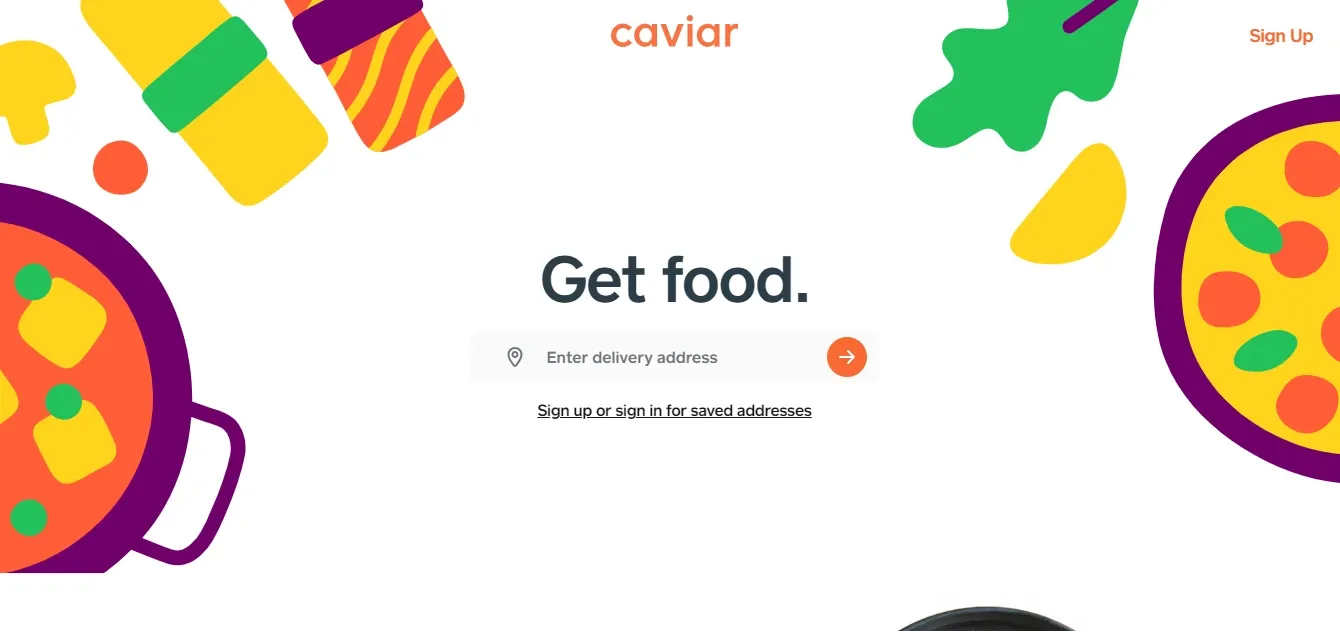 The largest base of restaurants, cafes, and snack bars is found in the Caviar food delivery app.
Everything is completely customizable, including the location, function, and search bar.
Customers may look for restaurants that provide free shipping or have the fastest shipping times using Caviar's smart selection tool.
Visitors may also evaluate a café using the fantastic review and rating system.
Suggested Reading: Caviar's Business Model Explained
10. ChowNow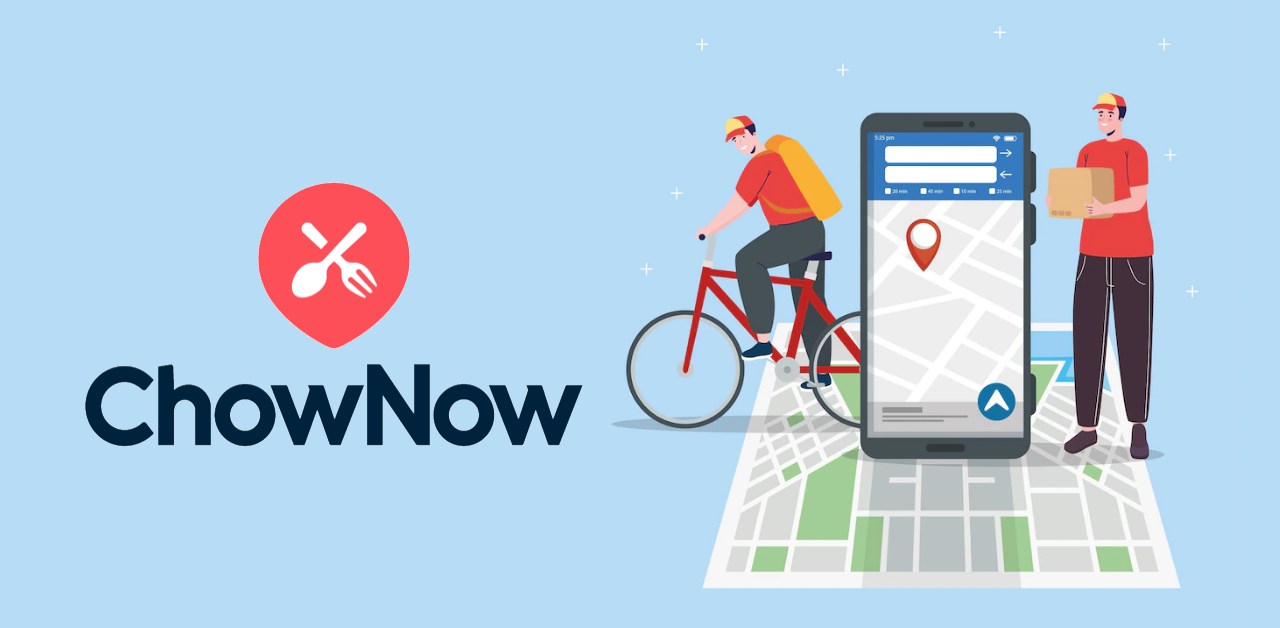 ChowNow is a commission-free food delivery app. They have collaborated with more than 14000 restaurants and cafés.
In addition to metropolitan regions, ChowNow is also quite well-liked in rural communities.
Integrating social media platforms like Facebook, Instagram, and even Google apps is a fantastic feature of the ChowNow app.
This excellent feature allows customers to place food orders directly from restaurants' social media pages.
Suggested Reading: 11 Amazing Facts You didn't know about Chow Now
Key Features of the Best Food Delivery App
The following features are essential for a top-notch Food Delivery App: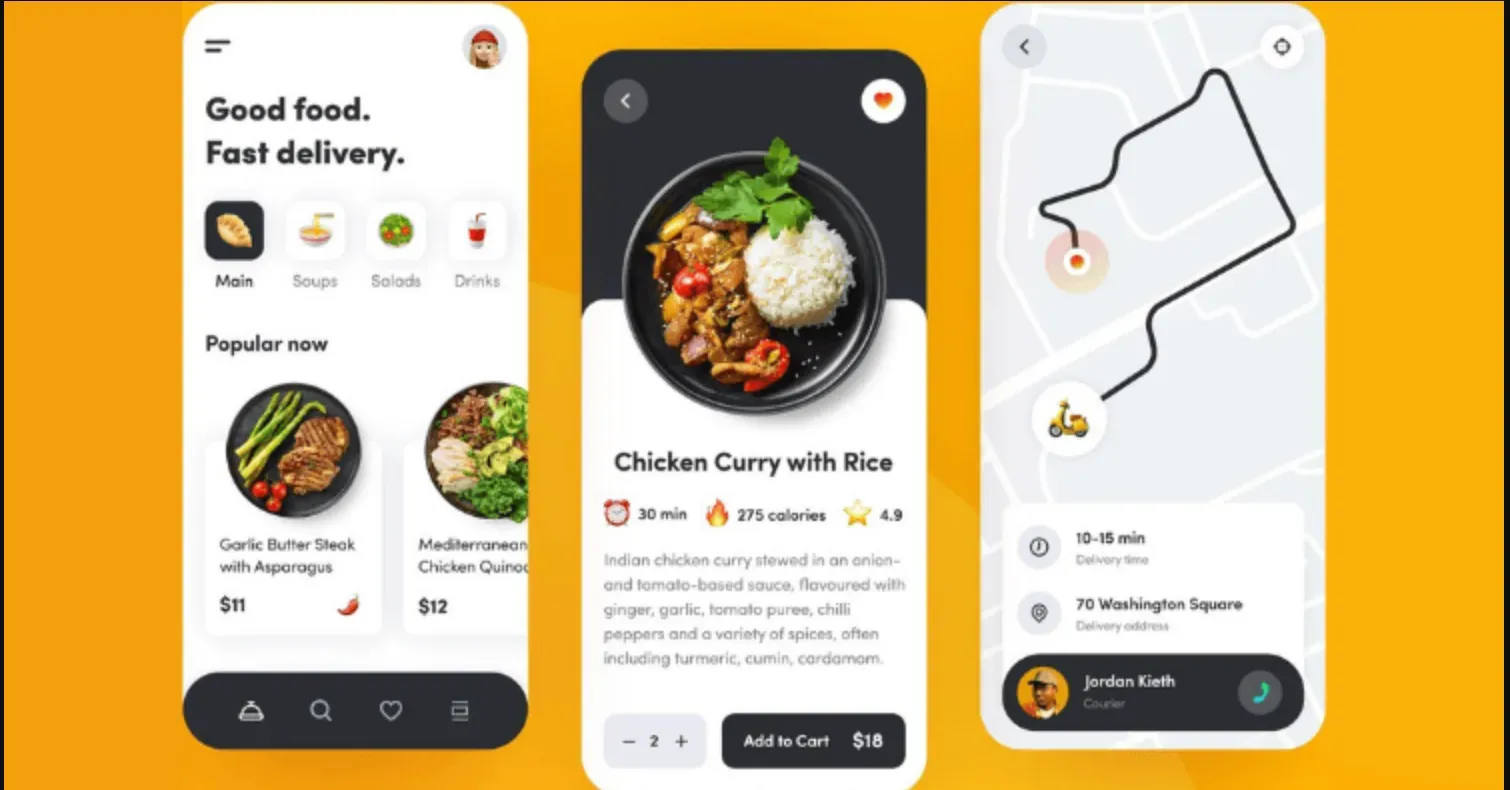 Push Notifications
Providing push notifications is perhaps the most fundamental technique to improve visibility and keep up with competitors.
Loyalty Programs
By offering customers promotional coupons and exclusive discounts, businesses could persuade more individuals to utilize their food delivery apps.
Delivery Tracking
Customers' ability to track the location of their delivery agent using real-time GPS is one of the key features of the best food delivery app.
Simple Payment Options
Quick and simple payment options are very effective. One must incorporate pragmatic payment options like Cash On Delivery, Credit/Debit Cards, and Wallets into their food delivery apps.
Profile Customization
The customer's profile is essentially a database of data. It is possible to consider prior purchases, preferences identified by order analytics, shipping addresses, payment options, and more.
Reviews and Ratings
Depending on their preferences, customers can use this feature to rate and review eateries on the app. A good rating boosts the likelihood that several users will utilize that app.
Suggested Reading: How to Build a Food Delivery App for a Restaurant
Conclusion
In a nutshell, it would be tenable to state that food delivery apps have blossomed progressively in today's world. Thus, their momentum is not likely to decelerate anytime soon.
Furthermore, now would be a great time to create a Food Delivery App for your business and establish yourself as one of the prominent and upcoming companies in this intensely competitive market.
However, if you are looking for a mobile application development company to help you create the best food delivery app for your business—there's absolutely no need to look any further!
AppsRhino is the best on-demand app development company in the market today.
This user-friendly platform offers a plethora of features that can assist you in developing a mobile app that streamlines and enhances food delivery services.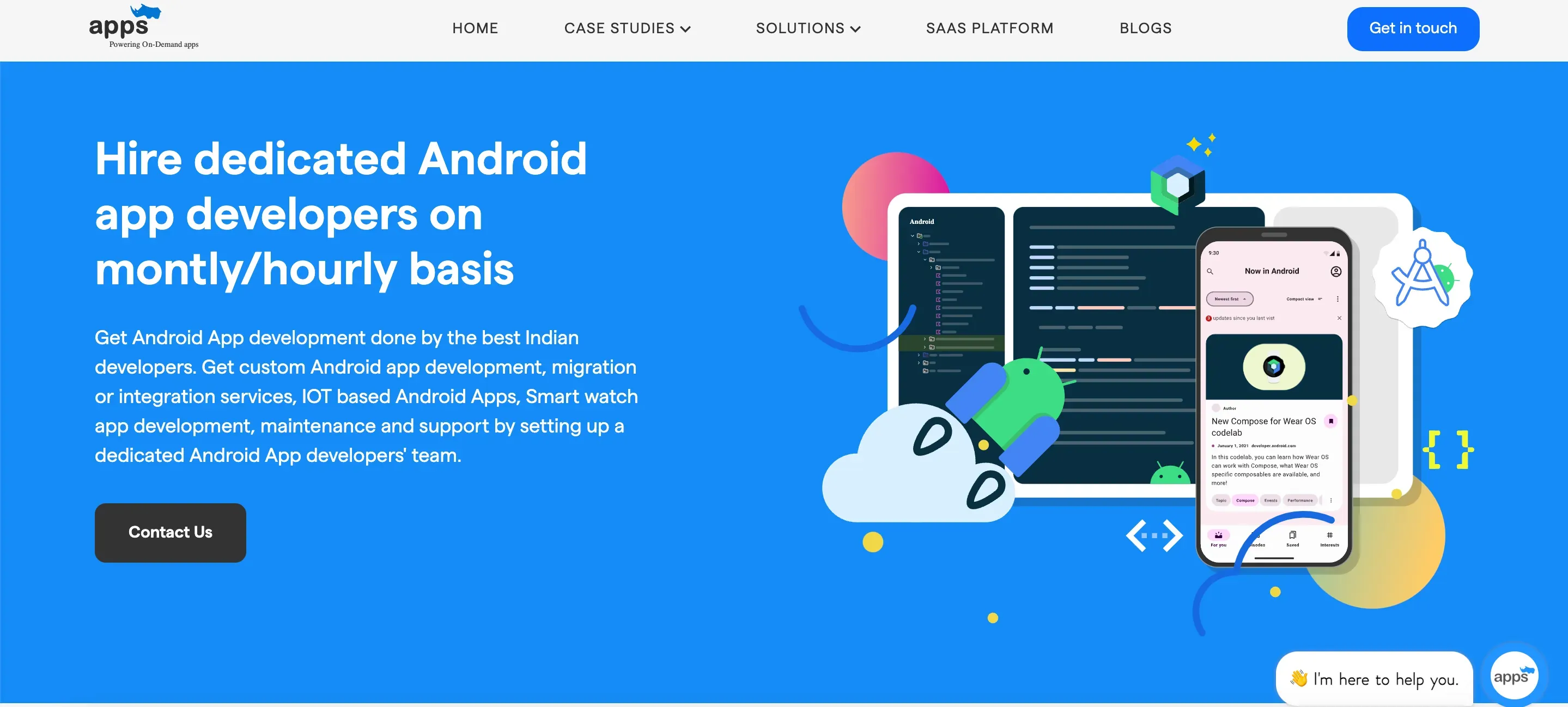 AppsRhino offers the best Tech-driven solutions for Home services, Laundry delivery, Alcohol delivery, Grocery Delivery, Food Delivery, and Taxi Services:
Contact AppsRhino today and have your demands and cravings met.
Bon appetite!
Frequently Asked Questions (FAQs)
How can I determine the trustworthiness of a food delivery app?
Determining the trustworthiness of a food delivery app can be done by considering several factors. Look for apps that have a strong reputation, positive customer reviews, reliable customer support, and secure payment options.
Additionally, consider factors such as the app's availability, user-friendly interface, and the number of partnered restaurants.
Which food delivery apps offer reliable customer support?
Reliable customer support is an important aspect of food delivery apps. Several apps prioritize customer satisfaction and offer reliable customer support through various channels such as in-app chat support, email, or phone assistance.
It's recommended to research and read customer reviews to gauge the responsiveness and effectiveness of the customer support provided by different apps.
Do food delivery apps offer tracking features?
Most food delivery apps offer tracking features that allow customers to track the progress of their orders in real-time.
These features provide updates on the status of the order, estimated time of arrival, and sometimes even the location of the delivery driver. Look for apps that provide transparent tracking capabilities for a smoother delivery experience.
Can I rely on food delivery apps for timely and accurate deliveries?
Timely and accurate deliveries are a key aspect of reliable food delivery apps. While most top food delivery apps strive to ensure timely and accurate deliveries, there can be occasional factors that may affect delivery times, such as high demand or unforeseen circumstances.
However, choosing reputable apps with positive customer feedback increases the likelihood of reliable and timely deliveries.
Are food delivery apps available nationwide in the USA?
Availability can vary among food delivery apps, with some operating nationwide and others being more localized to specific cities or regions.