What do you do if you're hungry?
Do you prepare your meals, or do you order them online?
Rather than cooking at home, most of you choose to have food delivered to your home.
Well, that's a wise option; however, may I inquire which food delivery app you use to place your orders? Swiggy, DoorDash, goPuff, GrubHub, or Zomato?
As always, there are competitors; by this, I mean that another app, Postmates, has performed admirably in terms of service delivery.
Are you aware of it? If not, let's walk through this article and learn more about Postmates.
What is Postmates?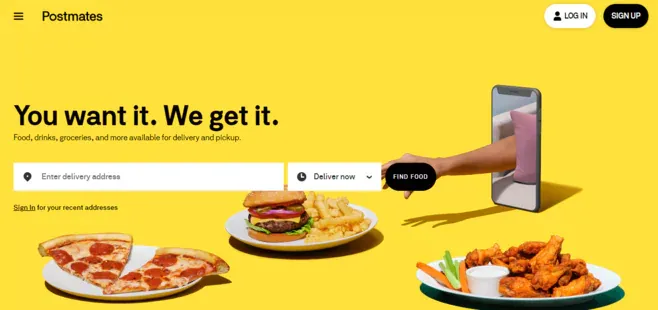 Postmates is a food delivery business created in 2011 by Bastian Lehmann in the United States.
Postmates is an on-demand food and goods delivery service that allows consumers to order any food or personal item they want, including groceries and restaurant meals. The goods will be delivered to the client's home in less than an hour.
Furthermore, as an American corporation, it has established a presence in more than 100 urban regions across the United States.
Postmates' business model is similar to that of Uber, the taxi service, except that Postmates allows users to get things from local retailers.
Postmates courier boys, like Uber drivers, receive notifications on their mobile devices and then deliver the order as quickly as feasible.
Features of Postmates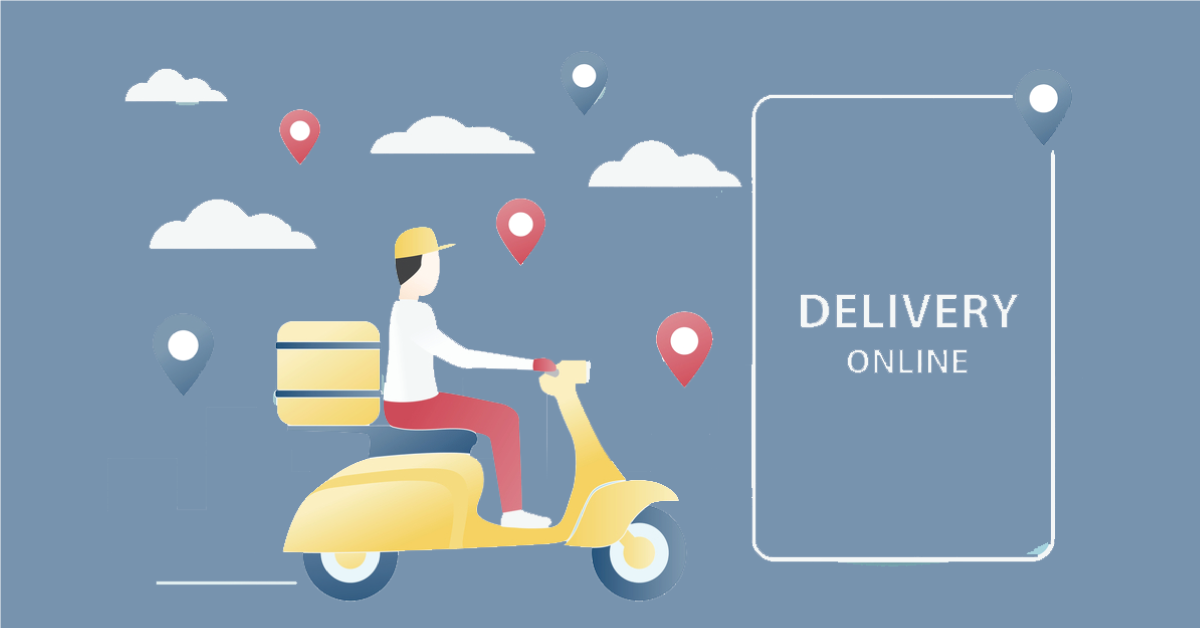 People can order anything from anywhere in the city using Postmates.
Within an hour, the order is delivered to the customer's home.
Postmates is open 24 hours a day, seven days a week, 365 days a year.
Customers may track their orders once they've been placed.
Postmates has special featured stores.
Postmates charges a flat rate for delivery depending on the distance between the pick-up and drop-off locations.
Customers can track the location of the order delivery after placing their order.
Suggested Reading: Things to keep in mind before opening a restaurant on Postmates
Postmates' Business Model
Postmates' unique business model has attracted many investors and helped the Company grow its customer base. Postmates first opened its doors in 2011, and in just four years, it has become a major success. Apple, McDonald's, Starbucks, Walgreens, Chipotle, and many other well-known firms have partnered with Postmates.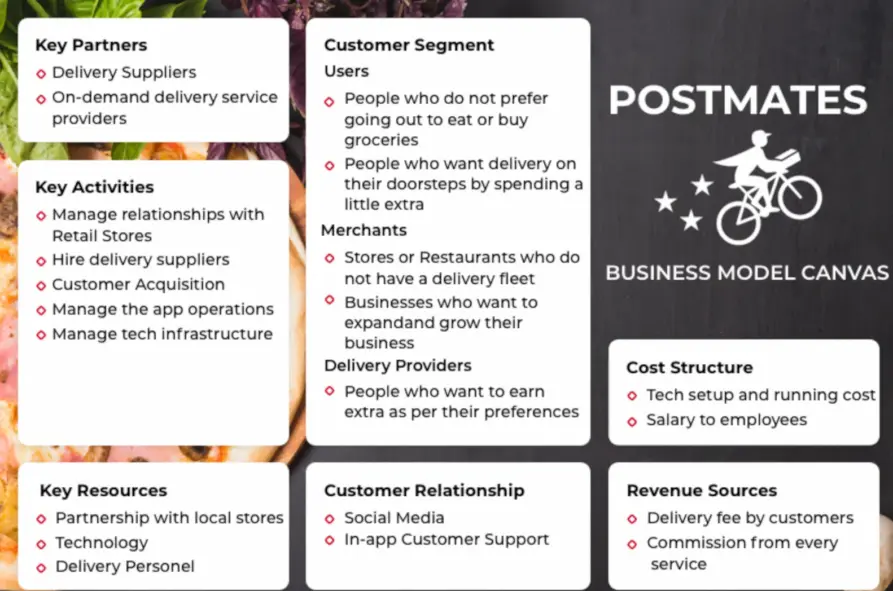 Postmates' working process is straightforward. It is easy to comprehend how they operate and provide their customers with high-quality services. Take a look at the following steps-
Step 1
Browse through the stores and products available.
The first step taken by the Postmates Company is to include every store on its list to generate client demand. Customers can use their cell phones to browse stores and place orders using the Postmates app or website.
Step 2
Select a payment method.
After you've placed your order, it's time to pay for it. After the customer has paid for his order online, he will receive it. The cost includes the shipping fee and the cost of placing the order.
Step 3
Match/matching
Postmates notifies the nearest Postmates service provider about the product to be purchased and the delivery destination as soon as the money is accepted. Postmates claims to deliver the merchandise in under an hour, and all Postmates utilize either a car or a bicycle to deliver the order.
Step 4
Order Tracking & Receipt
The final step in the Postmates business model is to track the customer's exact location and deliver the product safely. In the event of a delay, customers can receive a text message from Postmate.
Step 5
Give a rating and a tip
Customers can choose whether or not to rate or tip Postmates throughout this process. Customers have the option of rating and tipping the Postmate. It's also worth noting that the Company does not accept any tip money provided to a Postmate.
3 Different segments of Postmates' Business model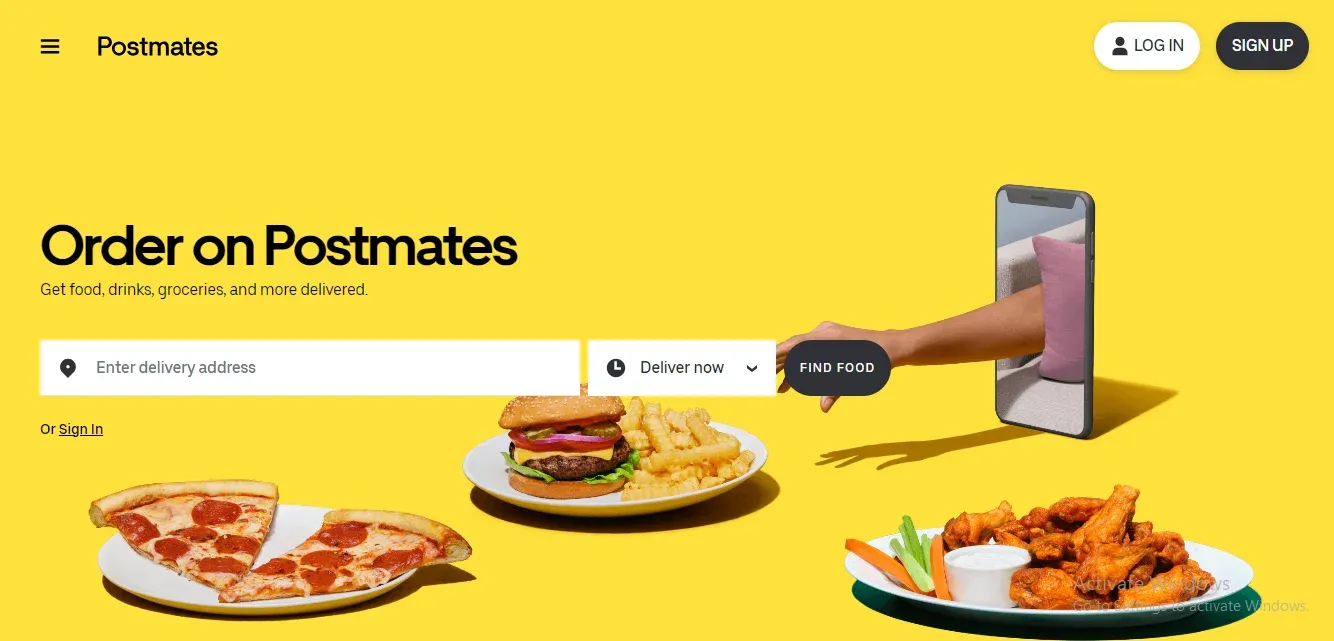 1. Customers
Postmates customers are those who are willing to pay a bit more for an item than it is worth to have it delivered to their door.
2. Merchants
Postmates partners with local businesses to offer them a platform to reach out to customers who want things delivered to their location.
These businesses are happy to pay Postmates a portion of the total bill for their delivery service. Hiring your workers to make deliveries is more expensive than paying Postmates a small percentage of the order.
3. Postmates' Delivery Personals
Postmates' delivery personnel want to work on their own time and earn money.
These human messengers are known as postmastes. According to the business model, postmates drivers receive 80% of the delivery price, while the corporation keeps the remaining 20%.
A delivery worker can make up to $25 per hour, according to Postmates.
Suggested Reading: Business Model of Postmates
Postmates' Revenue Model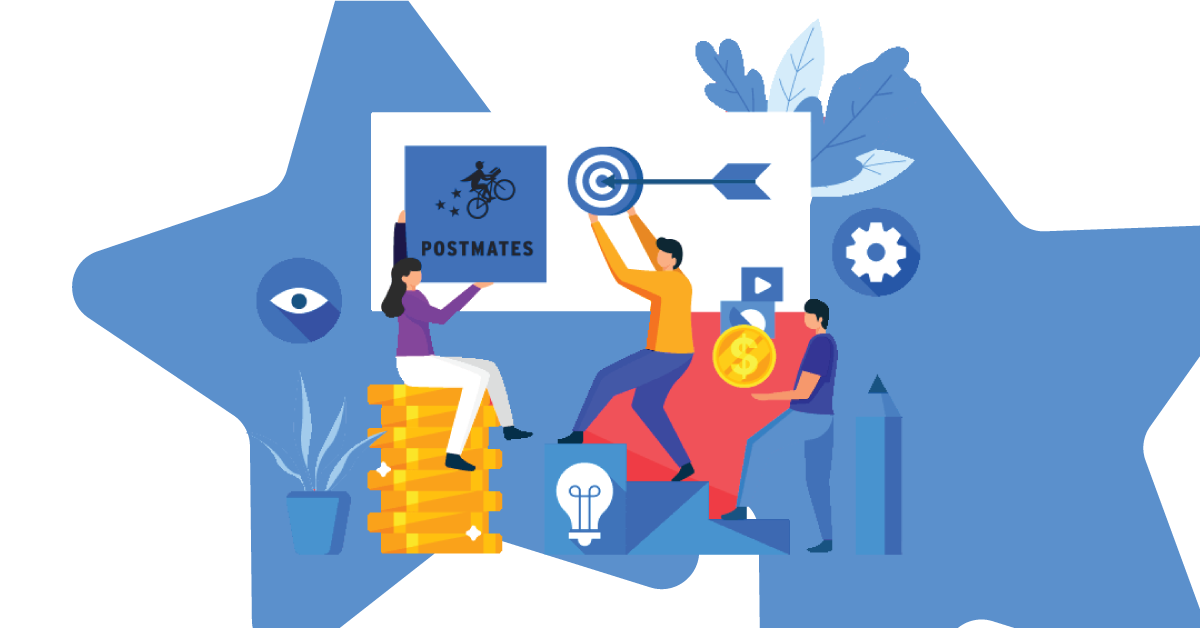 If you want to start your own "on-demand delivery" firm, one item to consider is the revenue model.
Postmate's business and revenue model has been the Company's backbone, allowing it to achieve great success. Let's have a look at how Postmates make money. Postmates has three key revenue streams-
1. Delivery fee
Each order handled by Postmates incurs a minor delivery cost. The delivery charge usually starts at $5. However, there are often special ongoing offers where the provider will deliver for $3 or even less.
However, the delivery guy receives 80% of the entire delivery charge, while Postmates receives the remaining 20%.
2. Convenience fee
Postmates charges a flat cost of 9% as a convenience fee on each purchase. In addition to the delivery fee (most of which goes to the delivery guy).
According to Techcrunch, the price of 9% has no upper limit. People are pleased to pay this convenience fee because it is more convenient to have products delivered to their door without wasting time or gas. This adds up to a lot of money for Postmates.
3. Program for Merchants
Postmates recently introduced a merchant program in which it partners with local businesses and executes a contract.
The basic goal of this agreement is for the business to pay a particular proportion of the total bill to Postmates in exchange for their services, resulting in increased income for the Company.
Suggested Reading: Doordash vs Grubhub vs Ubereats vs Postmates
Final comments
Postmates is a fantastic food delivery service provider, which is why it has grown to be a well-known and successful leading company in the United States.
As I previously stated, Postmates is similar to the Uber app in that it accepts orders via mobile and allows clients to follow their orders using GPS trackers.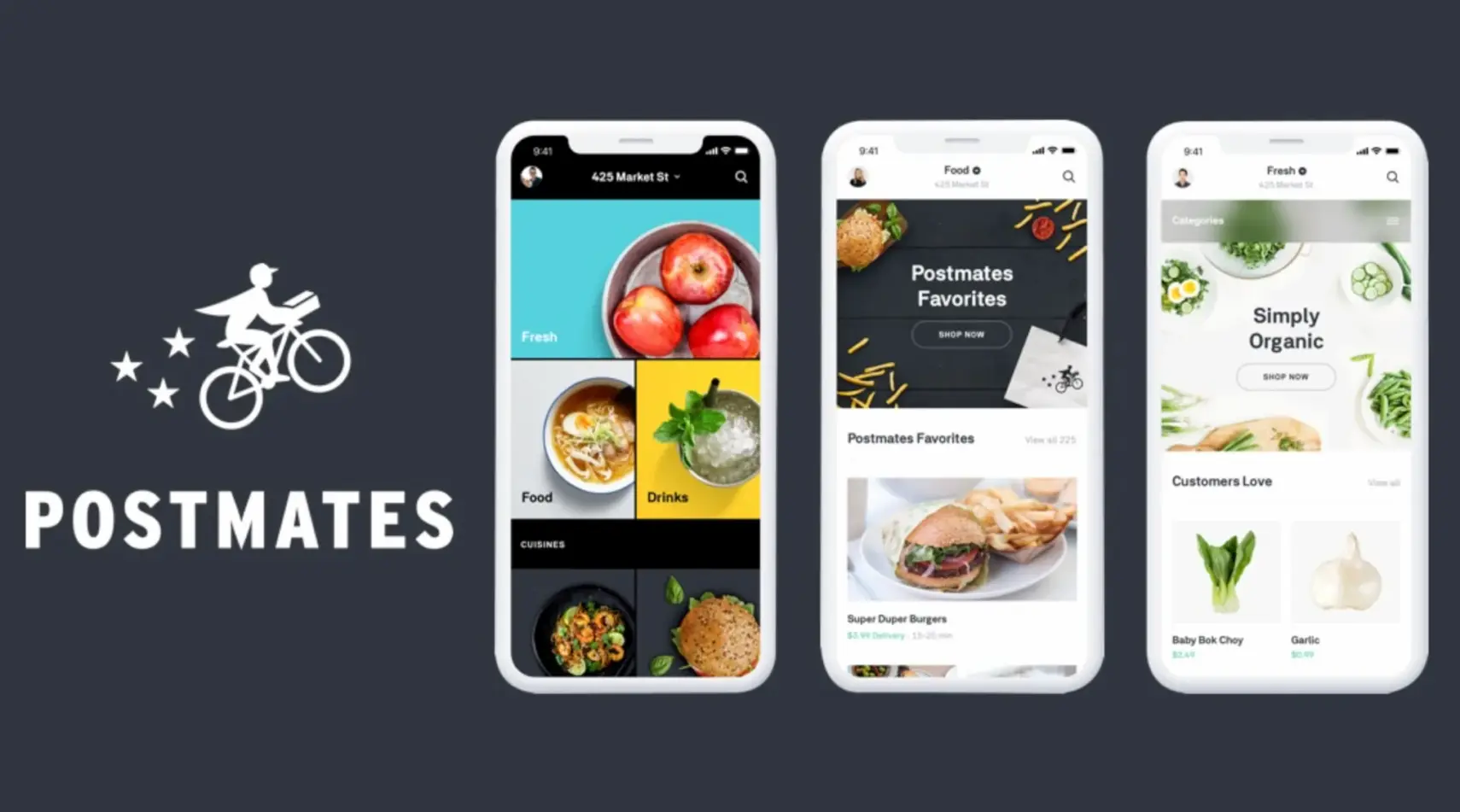 I explained what Postmates is and how it works in this article.
So, if you wish to use Postmates' services, you can download the app and take advantage of their quick delivery services.
Frequently Asked Questions (FAQs)
How can I use Postmates to order food or other items?
To use Postmates, you can download the Postmates app on your mobile device or visit their website. After signing in or creating an account, you can enter your delivery address, browse available restaurants or stores, select items from the menu or catalog, and add them to your cart. Proceed to checkout, choose your preferred payment method, and place your order.
What types of items can I order through Postmates?
Postmates allows users to order a wide variety of items. This includes food from local restaurants, groceries, alcohol, household essentials, and even non-food items from stores. The availability of specific items can vary depending on your location and the partnerships Postmates has established.
How does Postmates ensure the safety and quality of the items being delivered?
Postmates strives to ensure the safety and quality of the items being delivered. The platform partners with trusted local couriers who undergo background checks. In terms of food delivery, Postmates has delivery bags and containers to maintain the temperature and freshness of the food during transportation.
Can I track the status of my Postmates delivery?
Yes, Postmates provides real-time tracking for deliveries. Once your order is confirmed, you can track the status of your delivery through the app. The tracking feature allows you to see the estimated arrival time of the courier and their location on a map.
What payment methods are accepted by Postmates?
Postmates accepts various payment methods, including credit/debit cards, digital wallets like Apple Pay and Google Pay, and sometimes cash on delivery. You can add your preferred payment method to your Postmates account for easy and secure transactions.
Can I schedule a delivery in advance with Postmates?
Postmates offers the option to schedule deliveries in advance. Users can select a desired delivery time during the checkout process. This is particularly useful when planning ahead for events, parties, or specific time-sensitive needs.