Introduction
Do you plan to create your food delivery app? Have you ever wanted to know what it takes to develop a successful on-demand food delivery service?
Then you've come to the right place!
As you already know, ordering food from the best food delivery services is as easy as clicking a button!
Recent years have seen an explosion of food delivery services, but never more so than during the Covid-19 pandemic. Despite restrictions, food delivery apps are not in danger of losing relevance anytime soon. On-demand food delivery apps have proven to be a blessing in disguise for many across the globe!
A growing number of businesses cater to the need for online food ordering and delivery apps for restaurants worldwide. This can only imply that new markets are opening up for restaurants trying to increase sales by adding delivery as an extra option.
In this article, we shall describe the 7 easy steps to creating a food delivery app, the costs of its development, and the future of the food delivery marketplace.
Read on to find out more!
Food Delivery Apps: A Brief Insight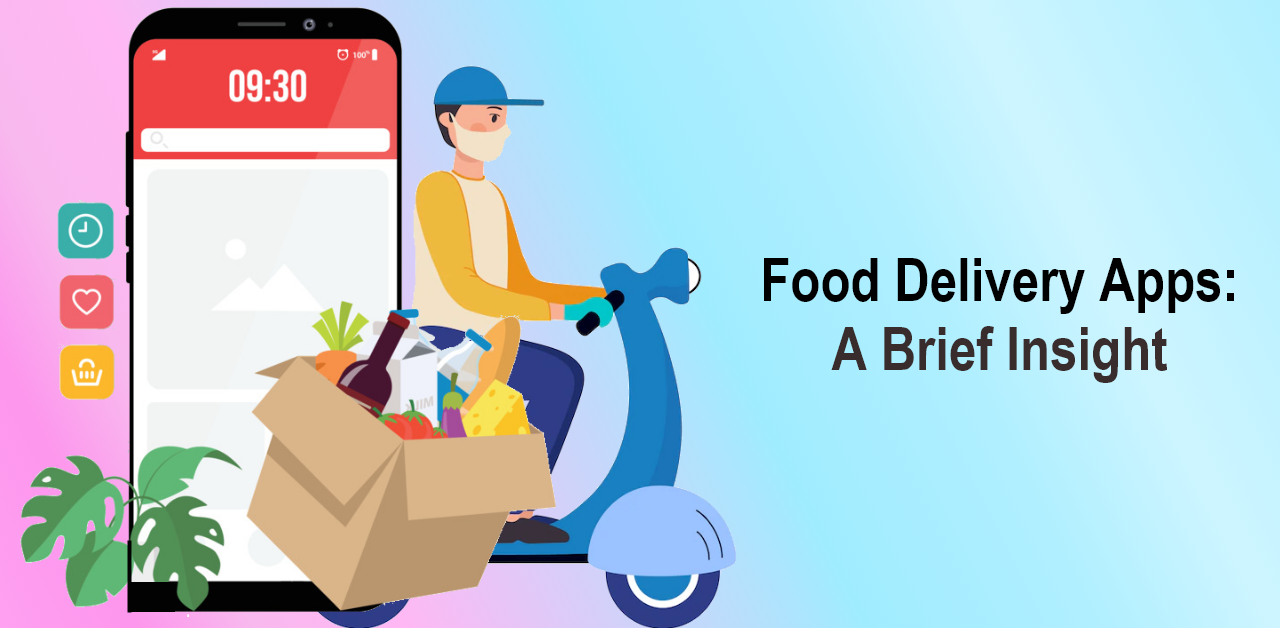 Working 24/7 makes it hard for individuals to cook at home every day. Nevertheless, with the help of on-demand food delivery apps, our hectic lives are becoming easier.
A food delivery app allows users to order food from any restaurant and deliver it to their doorsteps whenever they want. The apps can make it easy for consumers to order food online and deliver it to their homes promptly.
Globally, the food delivery industry is among the fastest-growing. A substantial part of this growth is attributed to an ever-increasing customer base.
Statista reports that from 364.8 million in 2017 to 625.9 million in 2020, the number of individuals ordering food using online apps has almost doubled in the last three years. In 2024, this amount is anticipated to reach 858 billion, and in 2025, it should surpass one billion.
In today's competitive market, food delivery apps are a great way to establish yourself as a market leader among restaurants and customers.
7 Easy Steps To Create A Food Delivery App!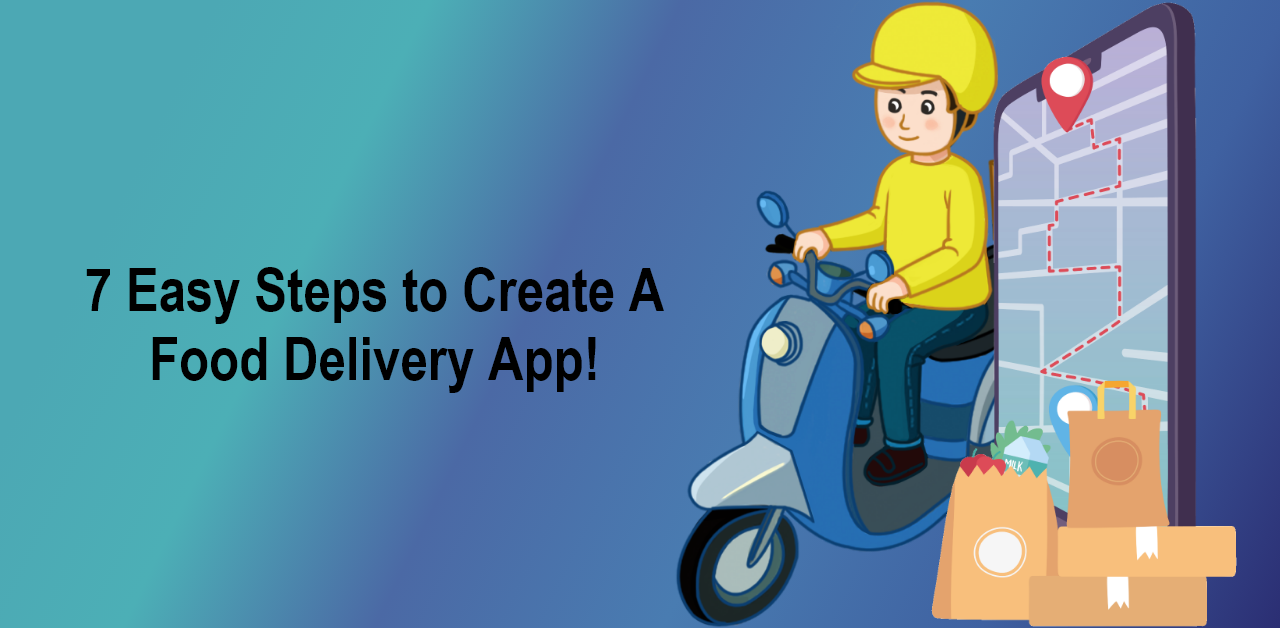 Here are the seven easy yet essential steps for food delivery app development.
Step 1: Research And Niche Analysis
Excellent research accelerates the development of a food delivery app business. Examine the rivals and identify their advantages and disadvantages. Also, understand the demands of the consumers. The app is made better, faster, and smarter due to thorough market research.
Step 2: Select A Business Model
Food delivery app development requires careful planning and crafting a unique business model. Take into account these three choices for online food delivery:
Using personal transportation means.

Using external couriers or cab service.

The restaurant handles delivery itself.
Step 3: Monetization
Startups that are unable to generate revenue perish. Therefore, careful consideration of monetizing the food delivery app is crucial.
Step 4: Choose The App's Functionality
Before starting to design an on-demand food delivery app, one should be aware of the features and APIs it will include. The following features must be present in a top-notch meal delivery app:
Register and set up an account.

Track order status.

Rate and review restaurants.

Multiple payment options.

Cross interface communication between restaurants and customers, and so on.
Step 5: Food Delivery App Development
It's time for execution once we've decided on the app needs. This is where a skilled app development business can help. The general phases of creating any app are as follows:
Prototype: An experienced team develops user flow logic and application screens based on client specifications.
UI/UX design: The app's interface is being worked on, and its functionality is being incorporated.
Development: The method by which programmers put everything together and construct the final product.
Test Runs and Publication: After the product has been created, it has to be reviewed and tested. The quality assurance team tests the app's fault tolerance.
Step 6: Select A Tech Stack
The stack the user requires entirely relies on the features the project needs. However, having a general understanding of the subject is not harmful.
Step 7: Estimate Development Costs
It can be challenging to estimate the exact cost of the food delivery app. Also, consider outsourcing the product development as it may be more economical and less expensive in vendor services.
Additionally, the app's functionality will significantly impact how much it costs. The math is relatively straightforward: the more complex the application, the more expensive it will be.
Cost Of Developing A Food Delivery App
All the steps needed for successful on-demand food delivery app development have been discussed.
But, how much does a food delivery solution cost?
Many factors affect the cost of developing a food delivery app, such as—the type of platform (iOS or Android), the number of features or integrations, third-party APIs, and so on.
An average UI/UX design takes 50 hours to create. Developing the back-end of the food delivery app will take 60-70 hours, while the development stage may take 120 hours per platform. The testing and bug-fixing process can take up to 100 hours.
Thus, approximately 300-400 hours are required to complete the project.
A typical food delivery app development company charges per hour, and the price can vary by location. For instance, developers in the US charge between $200 and $300, whereas European developers charge between $100 and $200.
A food delivery app will cost $15,000 to $30,000 to develop, considering a median development cost of $50 to $100 per hour. If a user chooses to integrate unique features in their app, there will be additional expenses.
Overall, the cost of building a food delivery app ranges from $15,000 to $40,000.
The Future Of Food Delivery Apps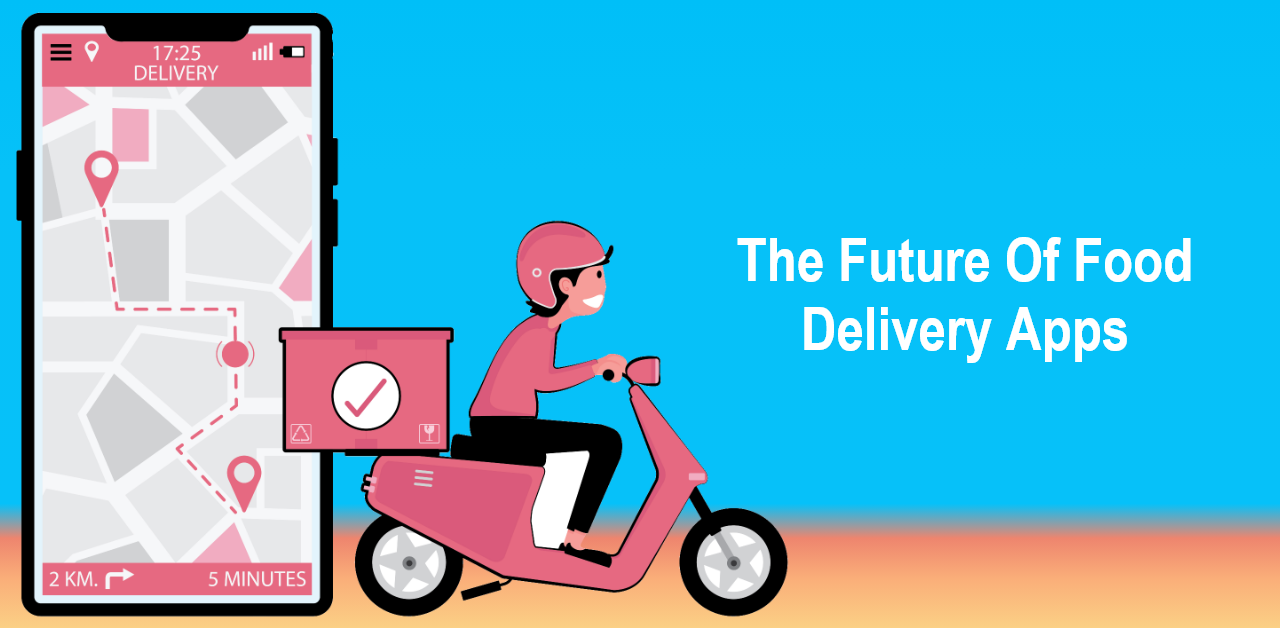 With the emergence of brand-new needs in the modern world, the on-demand food delivery industry is going to soar.
While all corporations are focused on maximizing their efforts of providing an efficient online delivery app, the implicit trade-off made by customers implies that they are not hesitant to spend a tad bit more for convenience.
Although projections fluctuate, it is anticipated that by 2023, online food delivery sales will hit $220 billion, or 40% of all restaurant sales.
This hyper-growth was made possible by the recent explosion of delivery methods like—same hour, same day, and next day delivery. Nevertheless, the global impact of the Covid-19 pandemic has hastened this hyper-growth.
Based on observations from the field and predictions from sector experts, the trends listed below will continue to dominate and shape food delivery for the foreseeable future:
Intensification of third-party delivery.

Taking priority to track delivery.

Tech companies are taking control of the food delivery market.

The rapid growth of online food and grocery shopping.

Food delivery memberships are becoming more popular.
Conclusion
It is safe to conclude that the popularity of on-demand food delivery apps is accelerating quickly and is not expected to slow down any time soon.
Therefore, right now would be a fantastic opportunity to create your food delivery app and position yourself as one of the top emerging businesses in this fiercely competitive sector.
If your food delivery company lacks an app, you must consider hiring a group of mobile app developers.
We at AppsRhino, are an on-demand app development company that can create you a mobile app that streamlines and enhances food delivery services.
Contact appsrhino right away to have your demands and cravings met. Bon appetite!