Introduction
Food delivery apps are one of the most popular apps in the online realm. These apps allow customers to order food from their favorite eateries & restaurants and have it delivered right to their doorsteps!
The Food delivery industry is a massive part of the economy. By the end of 2021, the global online food delivery market is expected to reach $126.51 billion, marking a 10.3% CAGR.
In light of these figures, it's safe to say that food delivery apps are a great way to get your food delivered right to you.
However, one of the most important things when it comes to getting a Food delivery app is having an app builder that can meet all of your needs.
Furthermore, it's crucial to know that not every food delivery app is created equally. Some offer better service than others.
App builders for food delivery apps are becoming more popular because they are so easy to use. They can be used to build any app, from a simple website to an internet-enabled device with its own operating system.
There are so many app builders out there that it can be hard to know which one to choose.
The good news is that some amazing options are available to ensure you get the best results possible!
Eager to know how?
Keep reading to learn about the top 8 App Builders For Food Delivery Apps With Amazing Service!
Top 8 App Builders for Food Delivery Apps with amazing service
The Food delivery business is booming! Food delivery apps are a dime a dozen these days. With so many options out there, it can be hard to know where to start.
We're here to help!
We're going to take a look at some of the best app builders for food delivery apps on the market today:
1. AppsRhino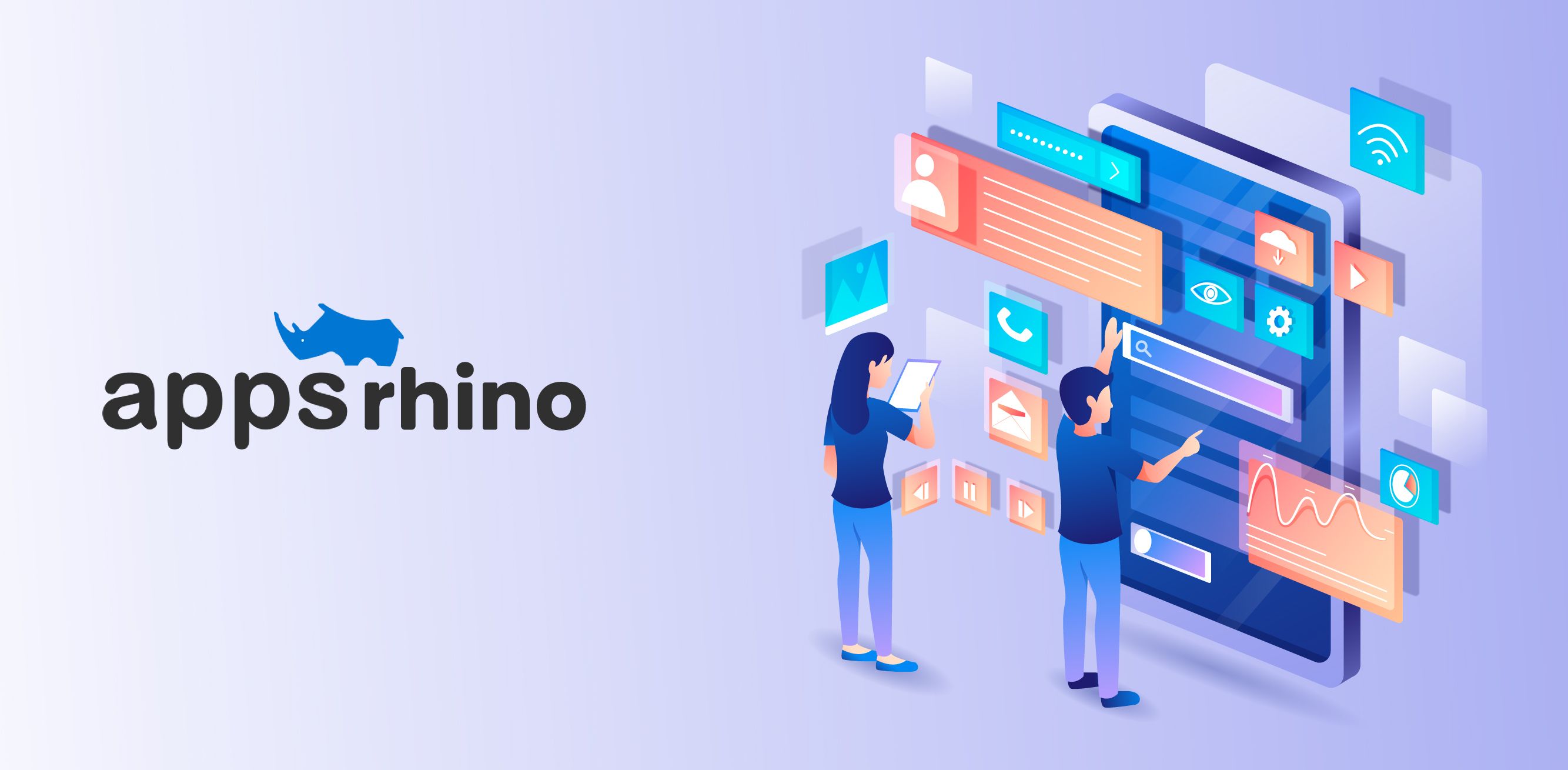 If you're looking for an app builder for your Food delivery app with top-notch service, look no further than—AppsRhino.
Building an app for your Food delivery business can seem like a lot of work. But it doesn't have to be!
Here's the thing: with the right service provider, you'll be able to focus on what matters most—your customers!
AppsRhino has everything you need to build a robust and functional food delivery app that will help you stand out from the crowd.
Without any coding required, our app builders let you create an amazing experience for both customers and employees.
AppsRhino is equipped with the latest technological features and has an easy-to-use interface. There are plenty of aspects that make this on-demand application one-of-a-kind, such as:
Flexible Pricing: The customer may choose from flexible pricing options that strike the perfect mix between innovation and investment.
Diverse Market Expertise: Over the course of its first five years, AppsRhino has facilitated the growth of several businesses and sectors. They have assisted a number of companies to flourish and helped keep businesses stable.
Unmatched Support: This on-demand software offers all the assistance and direction needed by the user, both before and after launch.
Scalability: AppsRhino offers the perfect solution for any level of development, from startup to enterprise, spanning from SaaS to a fully customized solution.
Being a high-quality and well-marketed application, AppsRhino combines a variety of special tools when creating products for their clientele, such as:
Planning for Development and Architecture

Designing UI/UX

Bug Fixing & Testing

Quality Control

Beta Go-live

Maintenance
With AppsRhino, your dreams can become a reality!
2. Bubble
With Bubble, you can develop prototypes and present them to your customers without using HTML, JavaScript, or extensive databases.
Also, this app builder ensures you do not need to look for a web server as it hosts and deploys your food delivery app.
Today, many venture-backed companies employ Bubble to power their products.
Some key features of this app builder are:
Email, analytics, and SEO

Password logins

It does not limit the number of users, data storage, or traffic volume.

Mobile-friendly and dynamic content

Static and dynamic content elements for more interaction.
3. AppyPie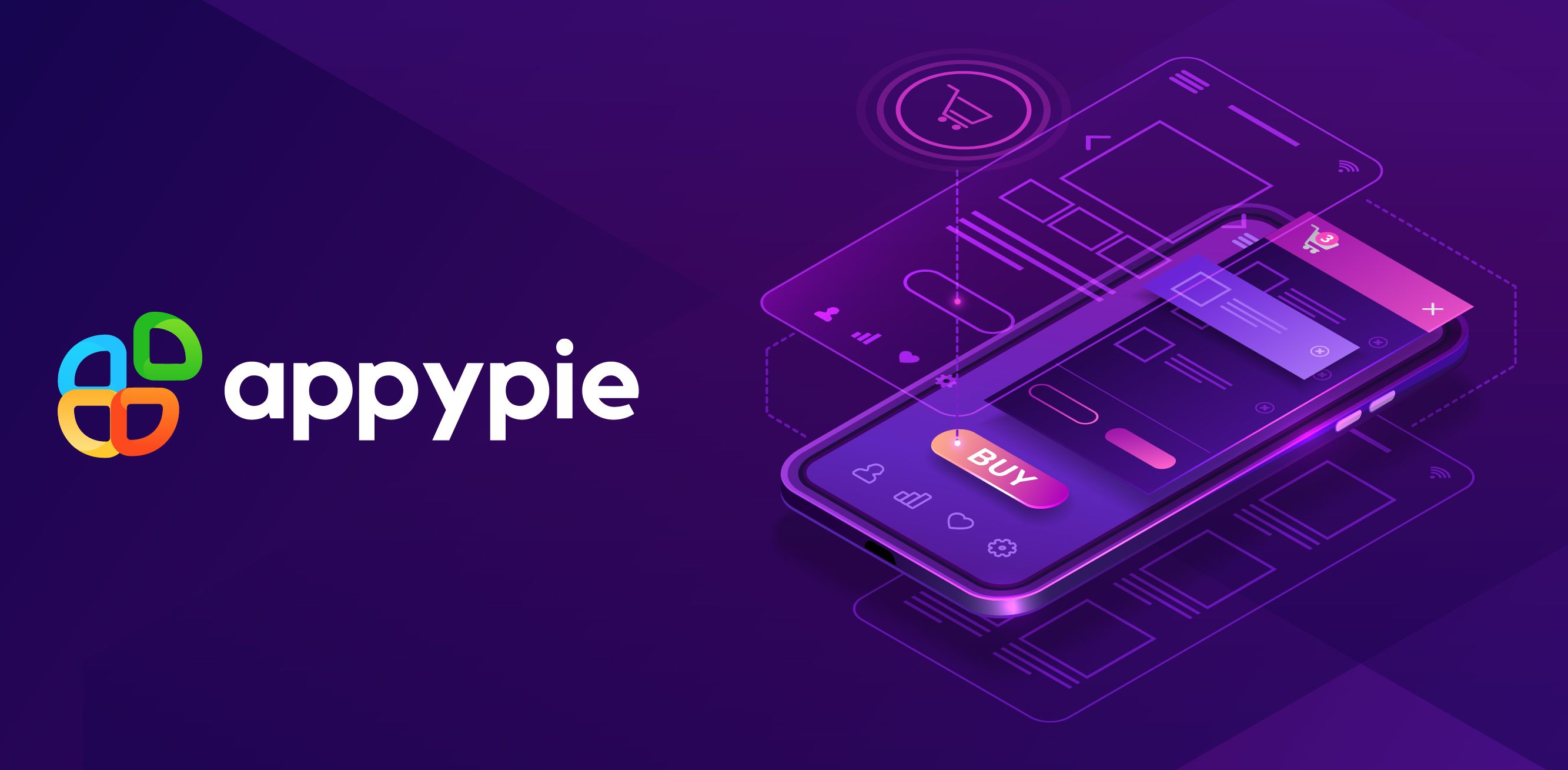 If you want to develop multifunctional native apps with the help of pre-set templates and color themes, you can go for the Appy Pie app builder.
Besides letting you create a food delivery app, it also gives users courses on developing apps irrespective of their skill levels.
Some features of AppyPie are as follows:
It lets you convert websites to apps

It lets you have access to analytics and test your apps

Real-time interface edits

Offline usage and updating

It works for iOS and Android, and it has built-in app store publishing
4. Airtable
Several large businesses and enterprises employ the Airtable app builder to manage their data. This app builder is based on spreadsheets and lets you develop solutions tailored to your needs.
Airtable's pre-made intuitive designs and templates let product, marketing, operations, HR, finance, and sales teams reach new levels of productivity and organization.
Some features of Airtable are as follows:
Real-time editing

Workflow automation and integrations

Various views of each project

Over 50 pre-built apps to add to your own
5. AppSheet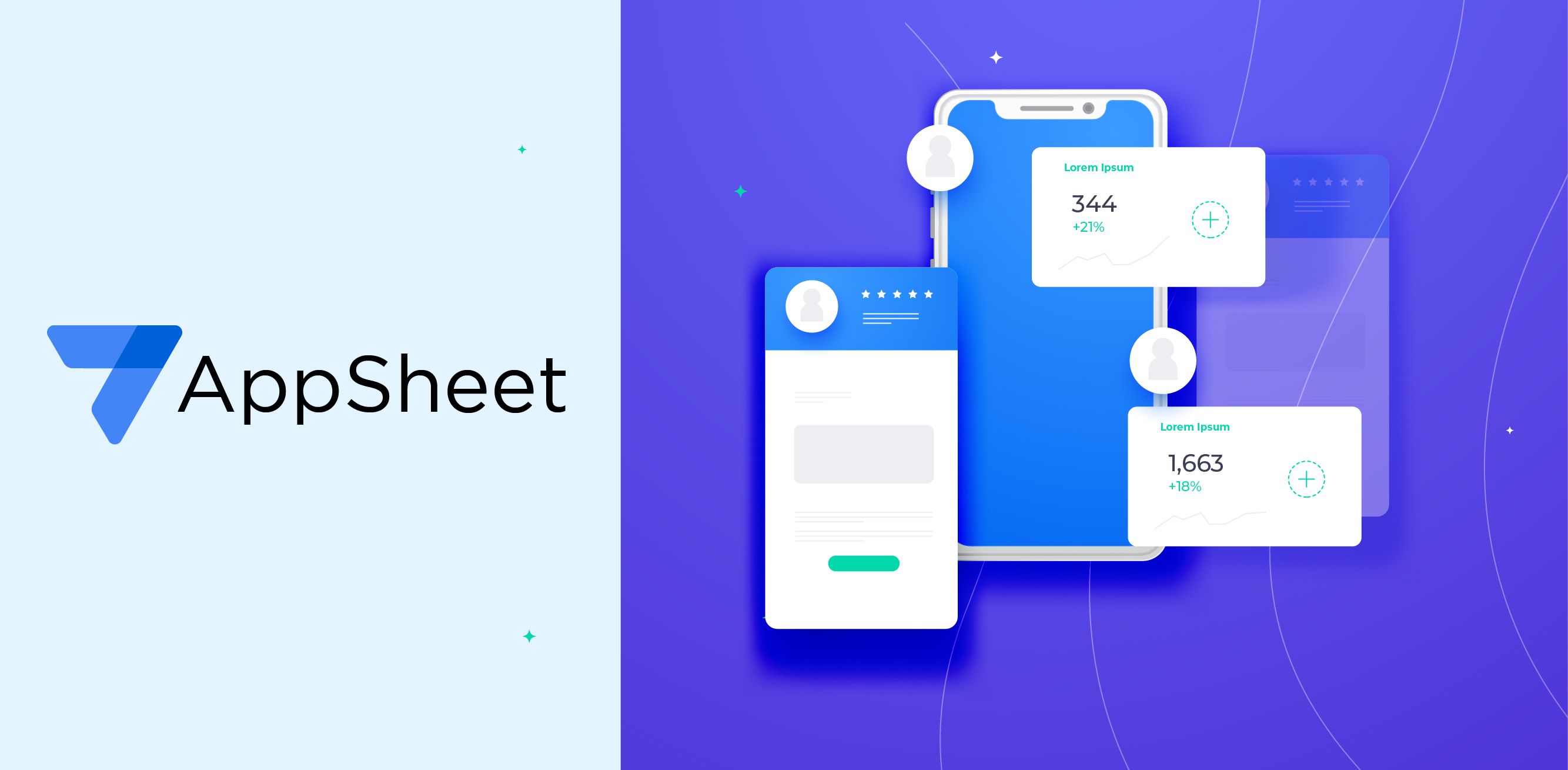 This platform enables users to design and develop full-service apps in a few days.
Furthermore, the app gives users easy how-to guides and videos on using the platform to create apps.
Users get the following features when they opt for AppSheet:
Machine learning & process automation

Multi-platform application in real-time

Access via mobile and web platforms

Gather & display geographic or indoor location data across devices

Rich data collection
6. ClickUp
ClickUp is virtually limitless, with over 50 action points for automation, reports, project management, etc.
Also, it provides users with a no-code tool that connects various sources of information to develop workflows and funnels for ultimate efficiency.
Features of ClickUp are:
Provides you with coaching and course options to become a ClickUp expert.

Nested wikis and documents with real-time collaboration

More than 1000 native integrations

Drag-and-drop capabilities and pre-built templates
7. Ninox
This app-building platform aims to enhance business processes via a customizable platform developed from frag-and-drop spreadsheets, reports, charts, and forms.
You can connect with your team from anywhere and, side-by-side, streamline your workflows.
The Ninox app builder serves industries ranging from IT to real estate to med-tech to construction. It helps them develop apps without hiring a team of coders.
Features of the Ninox app builder:
It is accessible on the cloud, Android, Mac, iPad, iPhone, and so on.

No internet connectivity is required

Diagrams, Gantt, Kanban, and card views

Several events, contacts, invoices, meetings, timesheets, and accounting templates.
8. QuickBase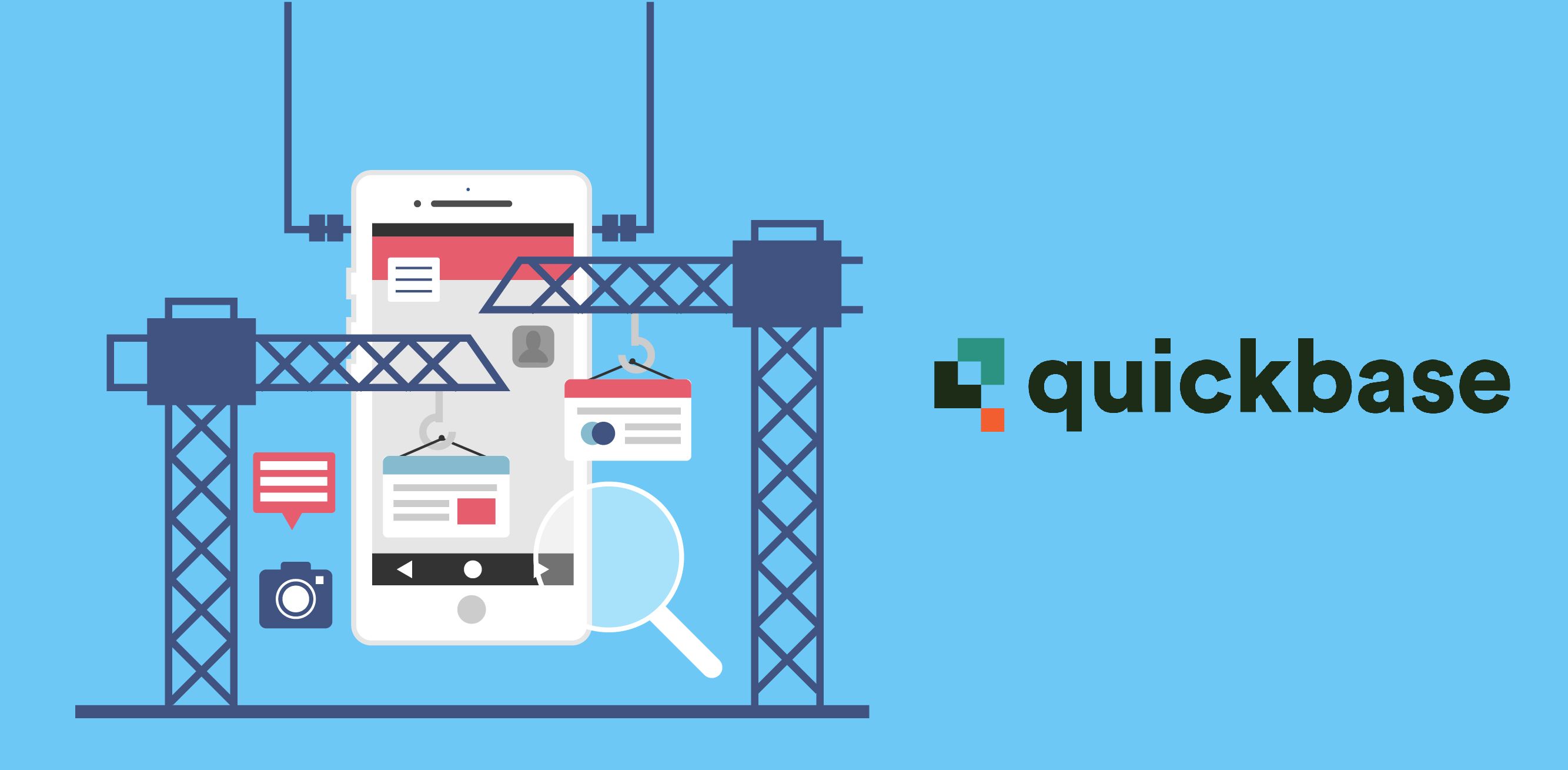 Another app builder that aims to provide workflows to improve business and IT team collaboration is QuickBase.
It has an ecosystem of apps as its building blocks. Thus, it lets people possessing minimal technical background handle and scale across one platform.
Hence, people who desire to transform their ideas into apps can use QuickBase's low-code or no-code solution.
Some features of QuickBase are:
The platform lets you track changes across all platforms.

Stringent security and compliance certifications.

It offers no-code and low-code options.

Real-time rollouts sans Internet connection needed
Conclusion
On-demand food delivery apps are expected to become a trend for speedy business growth since they provide consumers a chance to tailor their experience and get the services they want when convenient.
These Food delivery apps have several advantages: flexibility, affordability, security, scalability, and ease of tracking.
In a nutshell, we can state that on-demand food delivery applications are the ideal choice for the user if they want to provide efficient and reliable services to their customers with a click of a button!
Additionally, choosing the perfect app builder for your business is equally important.
With Apps Rhino, you can create a wonderful on-demand app service from the comfort of your home in just one simple step.
This market-leading platform for on-demand app development works with customers to help them succeed in their endeavors!
Contact us today to create the on-demand app of your dreams!