Some things will never go out of demand, one of them is the demand for food. Apart from being a basic necessity for living, we also experience the occasional craving for our favorite meal. Food is something that can bring a smile or a frown in a minute on one's face.
In their busy lifestyles, people try to save as much time as possible, and one of the services that have saved hundreds and thousands of hours and got rid of the worry associated with cooking meals is the on-demand food delivery system.
Since the introduction of the on-demand food delivery apps, people prefer to order from the comfort of their couch at their home, rather than moving out and dine. This is one of the primary reasons that on-demand food delivery apps have gained tremendous popularity.
Another reason for the growth of the on-demand food delivery market is that the majority of the population in India comprises youth, and technology has pervaded all types of industries, bringing them online whether it is clothing, essential items, furniture accessories, etc.
Given the increased influence and trend of online shopping, it was only a matter of time that on-demand food delivery apps became popular. Let us delve deeper into the growth of the on-demand food delivery market and its prospects.
Market size
According to a new report by the India Online Food Delivery Market Analysis, the online food delivery market in India outstretched a value of almost USD 2.92 billion in 2019.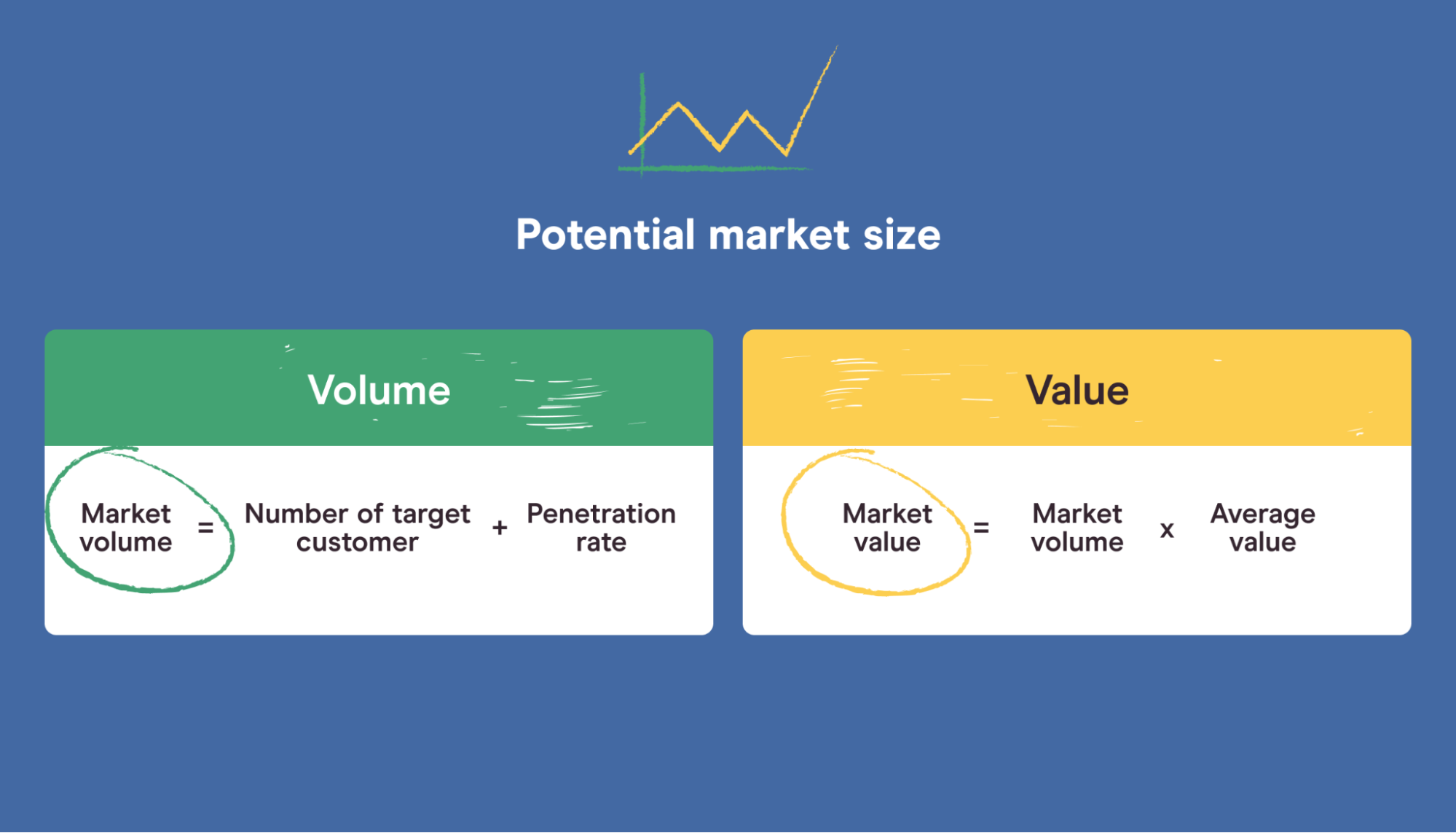 In the beginning these on-demand food delivery apps targeted metropolitan cities like Delhi, Mumbai, and Bangalore.
After successfully commissioning online food delivery services and gaining huge amounts of success and profit, they have expanded their online food delivery services to smaller cities also.
The online food market is currently observing an increase in users and demand due to the availability of the internet and hence connectivity.
The on-demand Food Delivery Apps are assuring the users of providing the best quality food, along with maintaining hygiene to expand their user base consistently.
IMARC Group anticipates that the market value will reach USD 12.7 Billion by 2025, at a CAGR of 27.2% during 2020-2025.
8 Best Food Delivery Services in India
Best Food Delivery Services in India
1. Zomato
Zomato is one of the oldest players in the on-demand food delivery market. It was started in 2010 by Deepinder Goyal, after rebranding from the food directory website Foodiebay.
According to the food delivery market analysis, Zomato has spread across 213 cities in India and currently partners with over 1.4 million restaurants across 24 countries.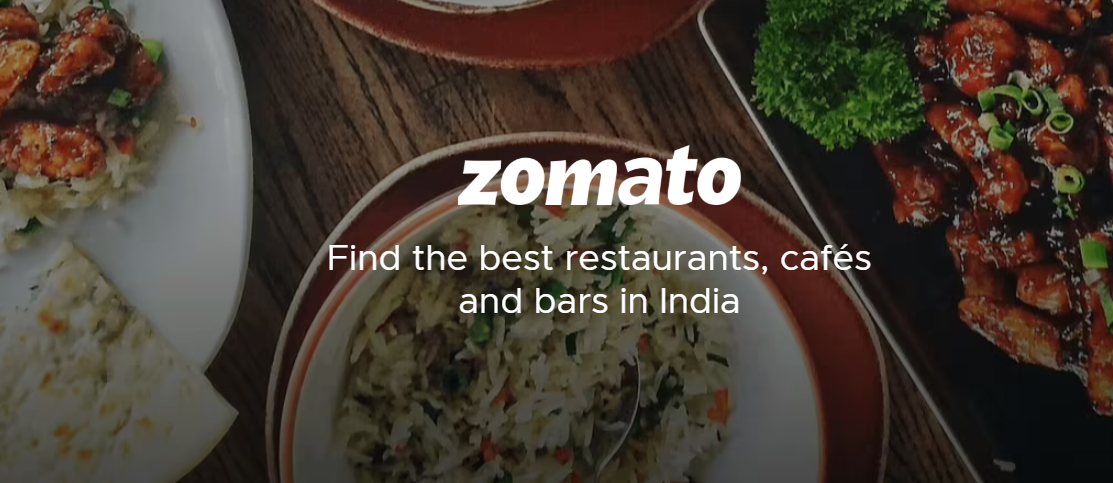 Zomato believes in prioritizing customer needs and has become a much preferred on-demand food delivery apps. The app helps the customer in finding out fine dining restaurants, easy takeaways, and table bookings.
Nowdays, these things are being assisted by restaurants chatbots. The app has experienced online food delivery market growth with its regular services to the customers.
2. Swiggy
According to a food delivery market analysis, Swiggy entered the Indian food market in 2014, starting its services in Koramangala, a neighborhood of Bengaluru. Swiggy was treated as a late entrant in the online food industry.

During that time the lead company, Zomato was flourishing as an on-demand food delivery app. But in less than four years, Swiggy gained popularity with its on-time food delivery services, forcing Zomato to play catch-up.
The reason behind Swiggy's success is that the founders concentrated on creating a user-friendly app.
Also Swiggy does not have a minimum order policy which was an instant scorer for the app. According to the food delivery market analysis, Swiggy has much faster deliveries than its competitors like Food Panda, Zomato, and others.
Currently Swiggy has a value of $3.6 billion which can be reflected in its food delivery market growth.
3. UberEats
Hitting the market with the support of its already existing parent, Uber, UberEats won the hearts of people in no time.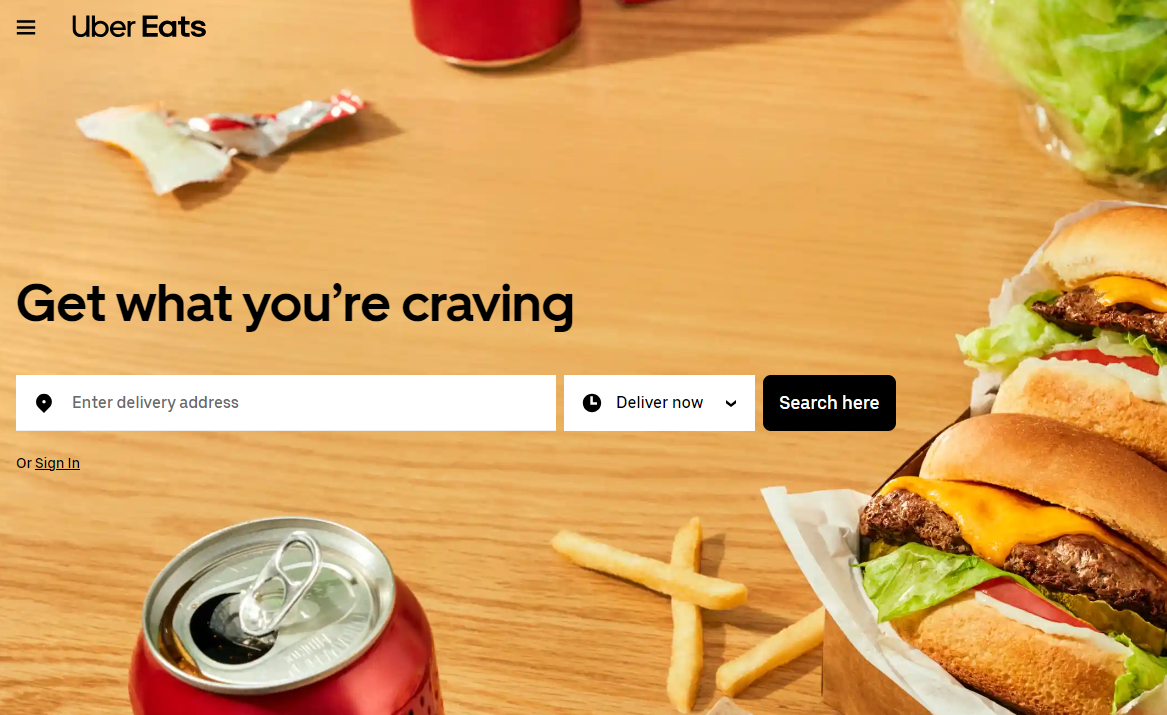 UberEats began its journey from Mumbai with a partnership with more than 200 restaurants which included The Bohri Kitchen, Le15, Coffee by Di Bella, FreshMenu, Chaayos, and The Good Wife, to name a few.
By providing convenient transportation and then food delivery services, Uber has created a great space for itself in the market.
4. Food Panda
Food Panda was introduced as an on-demand food delivery app in 2012 by Ralf Wenzel and Benjamin Bauer, Germany.
Food Panda works through the website and also goes by the name Hellofood in South America, Africa, and the Middle East.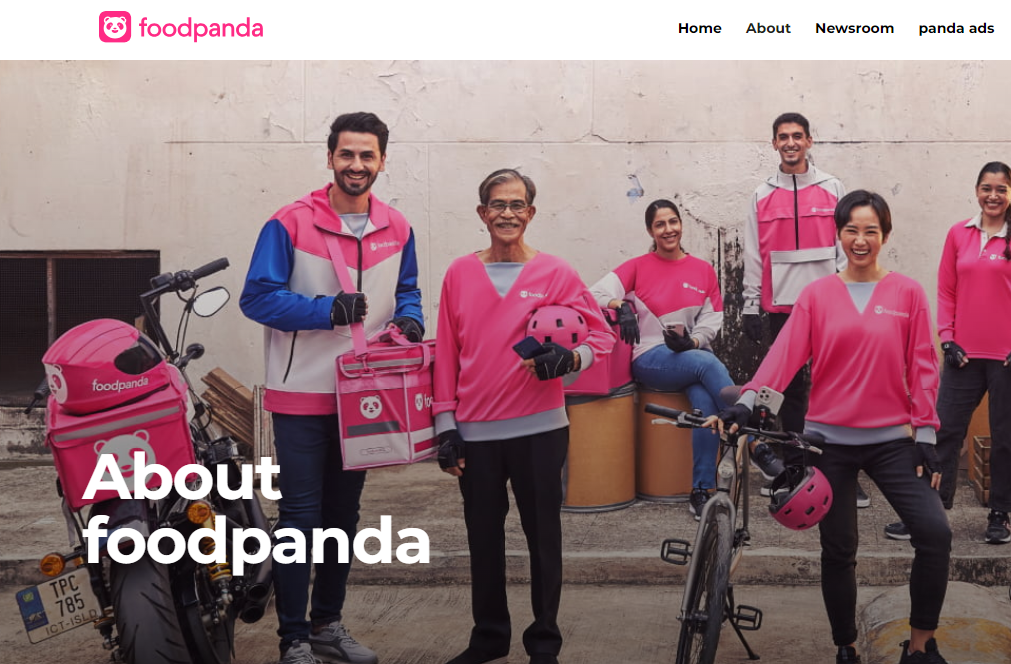 FoodPanda provides varieties of restaurants that have cuisines from Asia, Europe, or Mexican.
The app also has delicacies for people who do not want to gain those extra pounds of weight.
AppsRhino offers the best Tech-driven solutions for Home services, Laundry delivery, Alcohol delivery, Grocery Delivery, On-demand Cannabis, and Taxi Services:
5. Deliveroo
Deliveroo is a London-based start-up, founded by Will Shu and Greg Orlowski in 2013. This on-demand food delivery app has grown its boundaries in more than 200 cities in the UK, France, Spain, Italy, Netherlands, Hong Kong, and so on.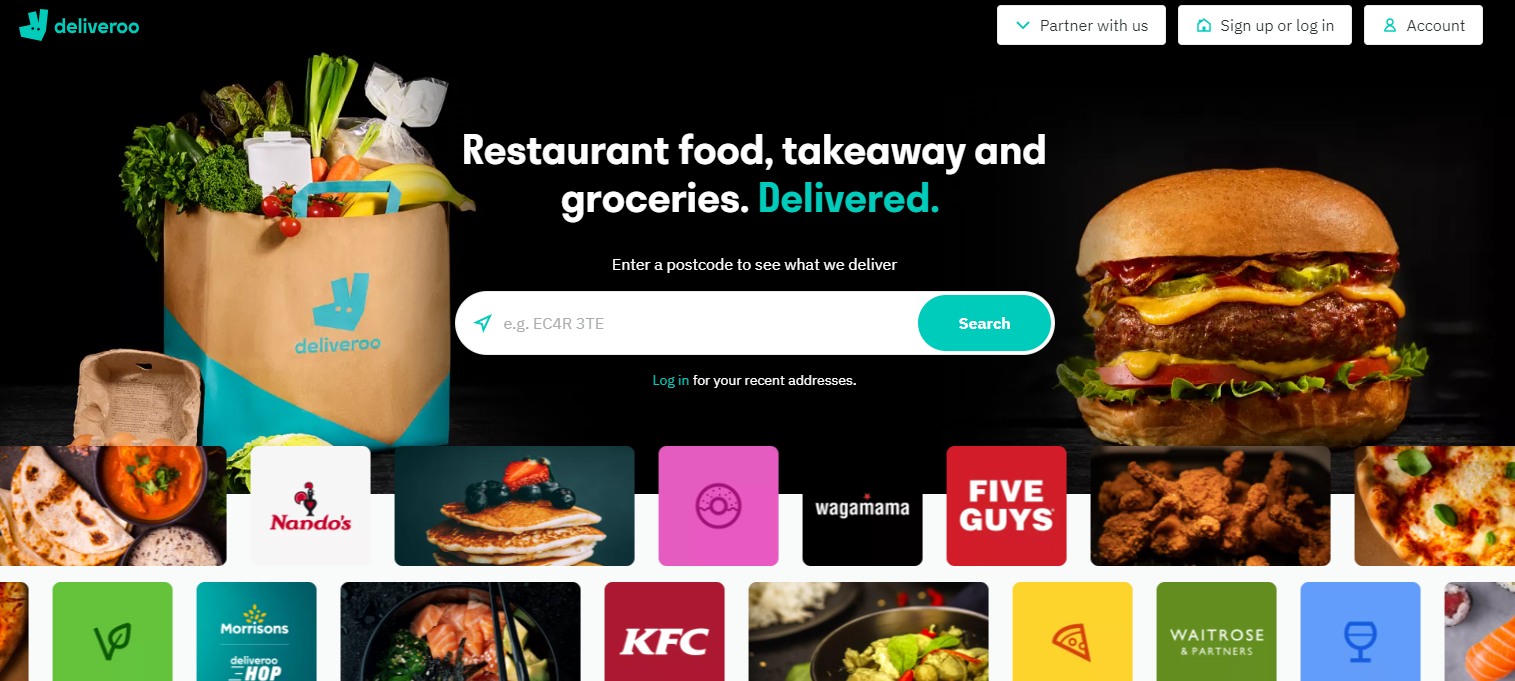 Now after gaining a lot of support from different countries, Deliveroo is planning to set foot in India this year. The amazing services will be both loved and accepted whole-heartedly by the Indians.
6. Eat Fit
As the name suggests, Eat Fit, a Bengaluru-based app provides customers with healthy diet food, which mostly lack in today's generation meals. This on-demand food delivery app helped in on-demand food delivery growth.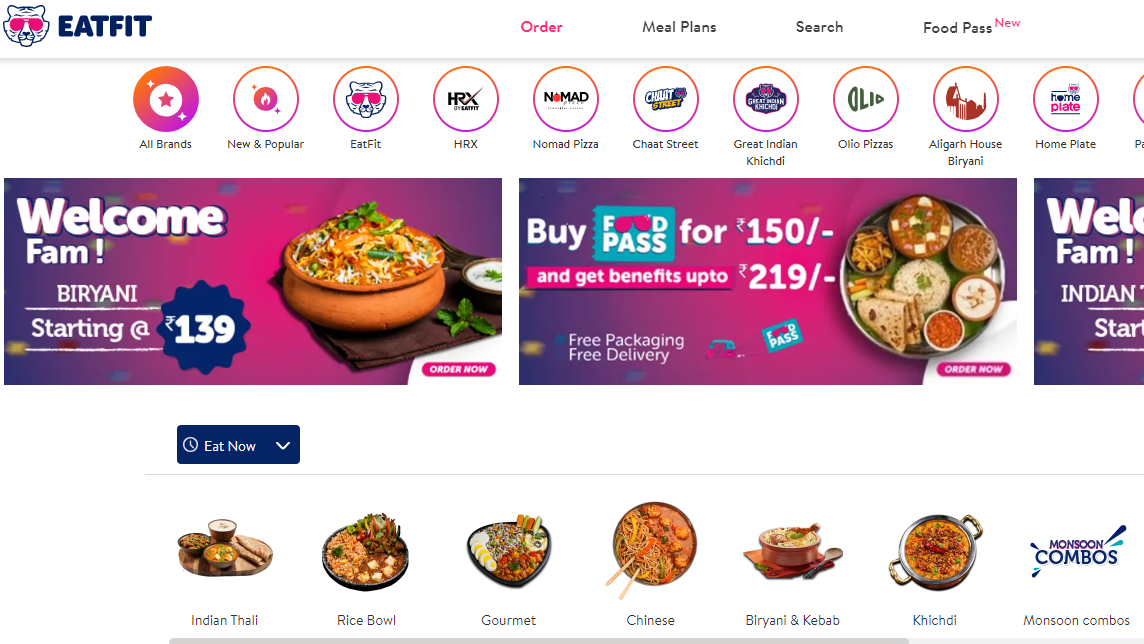 The app provides controlled calorie food options which are both tasty and healthy. Along with food delivery options, Eat Fit provides free session exercises and yoga for people (beginner to expert).
7. Dunzo
Dunzo is an on-demand food delivery app, founded in 2014, that provides food, groceries, or pet supplies to the customer. The unique service that Dunzo provides is that it also has a Bike-Taxi service in Gurgaon.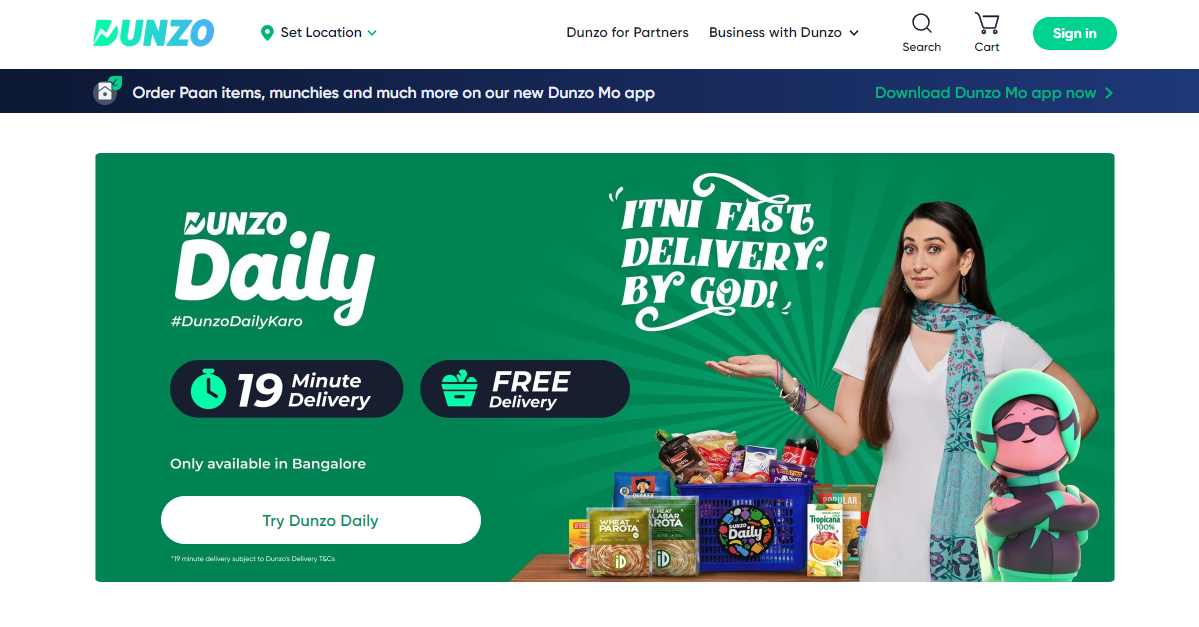 This led to the app's food delivery market growth. The app service is spread in metropolitan cities like Bangalore, Delhi, Mumbai, Hyderabad, Pune, Jaipur and the list goes on.
8. Domino's
Who isn't aware of the famous Domino's? The name itself gets most of the people their mouth-watering, whether it's their exotic cheese burst pizza or all-time favorite hot choco lava cake. Primarily, Domino's operates a call and order service.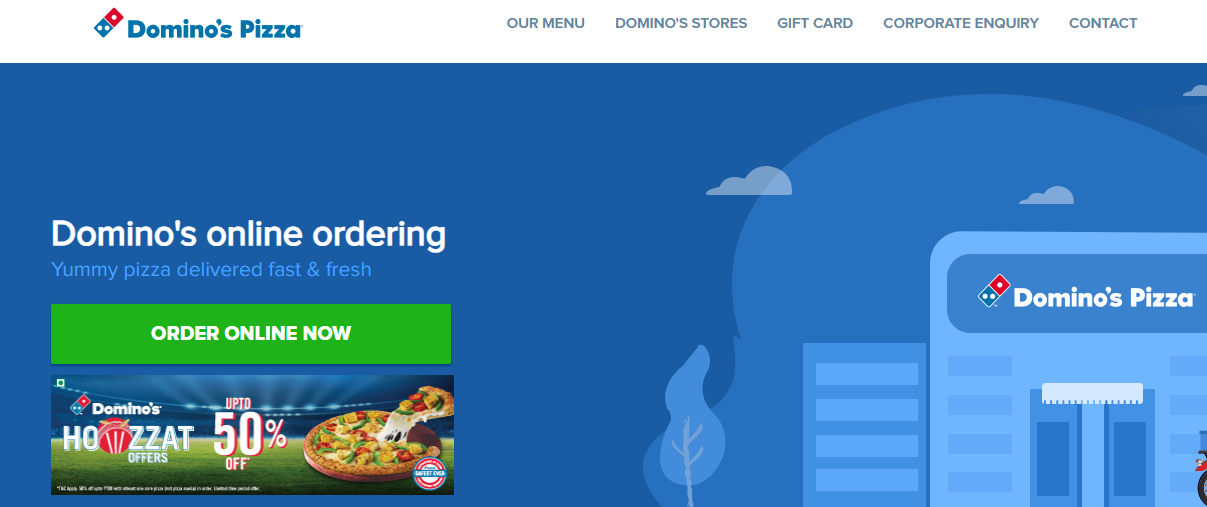 But since the trend of on-demand food delivery apps has taken over, this old player also entered the on-demand food delivery market.
They have reportedly achieved good revenues through the on-demand food delivery app.
Conclusion
The list of on-demand food delivery apps does not end here. There are many more like Pizza Hut, GrubHub, Potafo, Seamless, etc. Innumerable applications and services are thriving in the on-demand food delivery market and yet many more to come. People have a lot to experience and foresee many new players competing for the top position in the food industry.
If you are planning to join this on-demand food delivery market, and wondering where to start, then AppsRhino will be a wise starting point.We would guide you through your journey to create a fitting online platform for your business and design an application that will help you gain a prime position in the food industry.
Frequently Asked Questions (FAQs)
Which cities in India are these food delivery apps available in?
The availability of food delivery apps varies across cities in India.
However, popular food delivery apps like Swiggy, Zomato, and Uber Eats (now acquired by Zomato) are available in major cities such as Mumbai, Delhi, Bangalore, Chennai, Hyderabad, Kolkata, and more.
Can I order from multiple restaurants using these food delivery apps?
Yes, most food delivery apps allow users to order from multiple restaurants within a single order.
This feature provides convenience and flexibility for users who may want to combine dishes from different restaurants in one delivery.
How can I make payments on these food delivery apps?
Food delivery apps offer various payment options, including cash on delivery, credit/debit cards, net banking, mobile wallets, and UPI (Unified Payments Interface).
Users can choose their preferred payment method during the checkout process.
Are there any delivery charges or additional fees?
Yes, food delivery apps may include delivery charges or additional fees to cover the cost of delivery and other services.
The charges vary across apps and restaurants, and some apps may offer free delivery for certain orders or promotional periods.
Can I track my food delivery in real-time?
Yes, most food delivery apps provide a real-time tracking feature that allows users to track their orders from the moment they are picked up by the delivery partner until they reach the destination.
This feature provides transparency and helps users estimate the delivery time.
Do these food delivery apps offer customer support?
Yes, food delivery apps typically offer customer support to assist users with any issues or concerns.
They provide customer support channels such as in-app chat, phone support, or email to address queries, order discrepancies, or other problems.
Can I customize my order or make special requests?
Food delivery apps usually provide a special instructions section where users can customize their orders or make specific requests.
You can mention dietary preferences, allergies, or any additional instructions for the restaurant to consider while preparing your order.