Introduction
Today, every business needs an app to increase their brand awareness and make more and more people their active customers. It does not matter what their business type is. They need an app to connect to people and give the masses a means of using their services. From salons to restaurants, hospitals to banks, educational institutes to taxi services, all have apps that profit them in some way. These apps are either Android, iOS, or windows. Although iOS and windows are popular, their popularity does not exceed Android's popularity. As a result, there are 5.9 million Android developers, whereas iOS developers amount to 2.8 million. Moreover, you can find 3.48 million Android apps, while iOS users have to choose from 2.22 million iOS apps. All these stats show that developing an Android app means you will have more reach as there are over 3 billion active Android apps globally. One thing you will require is Android developers. Hiring Android developers comes with significant responsibilities, as there are a few things you need to consider before making the hire. The Android development cost and Android developer hourly rate is essential in the recruitment process. Let us read the blog to find out whether it is worth it to hire Android developers.
Offshore Android developers are entirely committed to your project
The most important perk of hiring a mobile and web development company to develop your app is the single-minded focus they can devote to your app project. These companies employ and integrate the latest techniques and add customer-oriented focus and dedication to developing your apps and managing your projects. On the other hand, in-house android developers might not be able to focus solely on one project. Their attention might be divided into multiple projects, and they could be swamped with extra work. Therefore, an in-house team might not have free headspace and ample time to focus on your dream project.
Hire Android developers to access specialized skills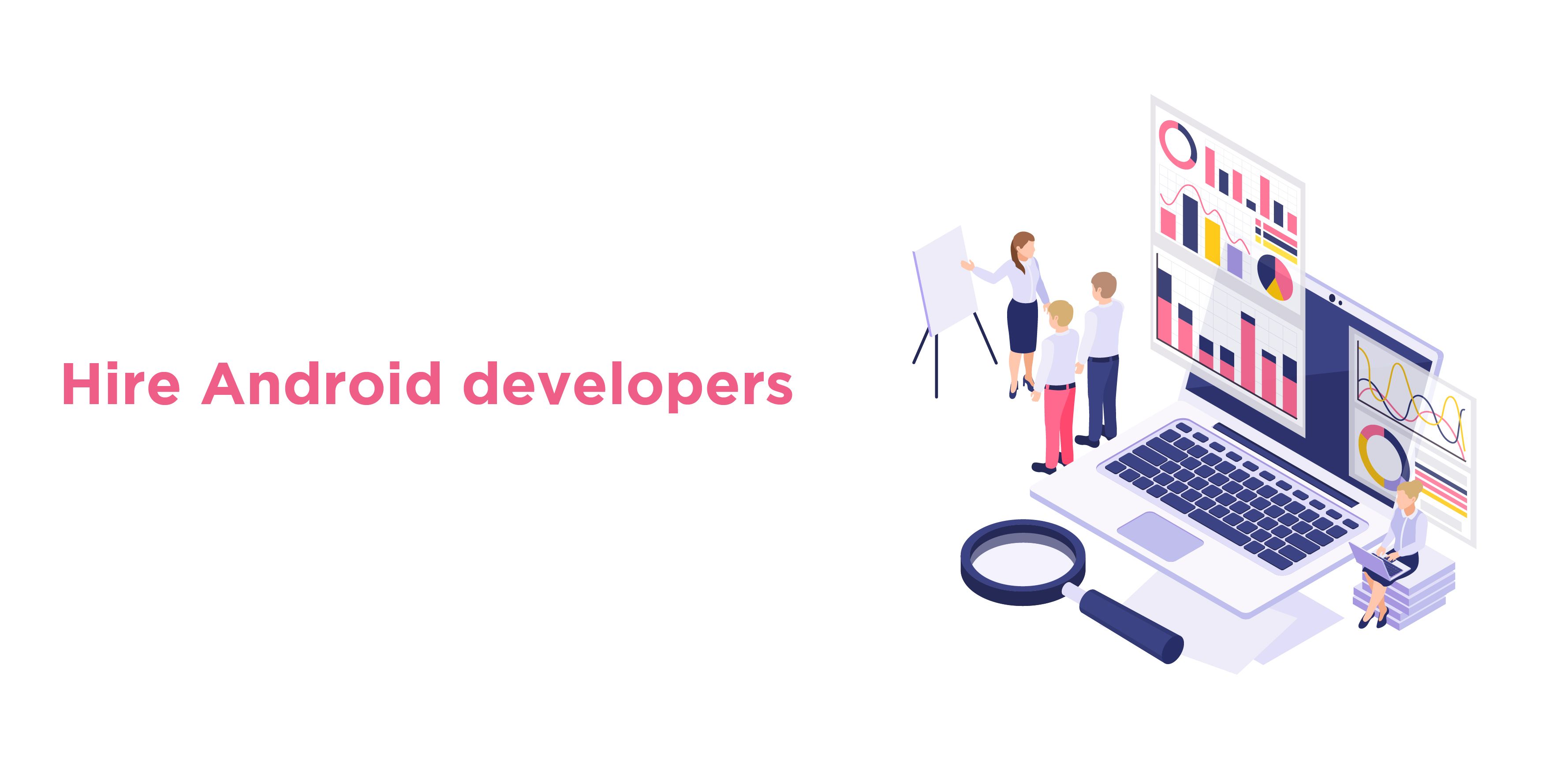 User Experience and User interface designs are the most significant element in Android development and can make or break your dream project. You should hire Android developers because it ensures your app will get the best interface, ultimately improving your user experience. While the in-house app development works on monthly packages, professional app development companies such as AppsRhino work hard on delivering the desired quality to our clients. Also, our android developers keep themselves abreast of the latest User Interface and User Experience designs that manage to engage users for a more extended period with your app.
Android App development companies provide you with fixed project commercials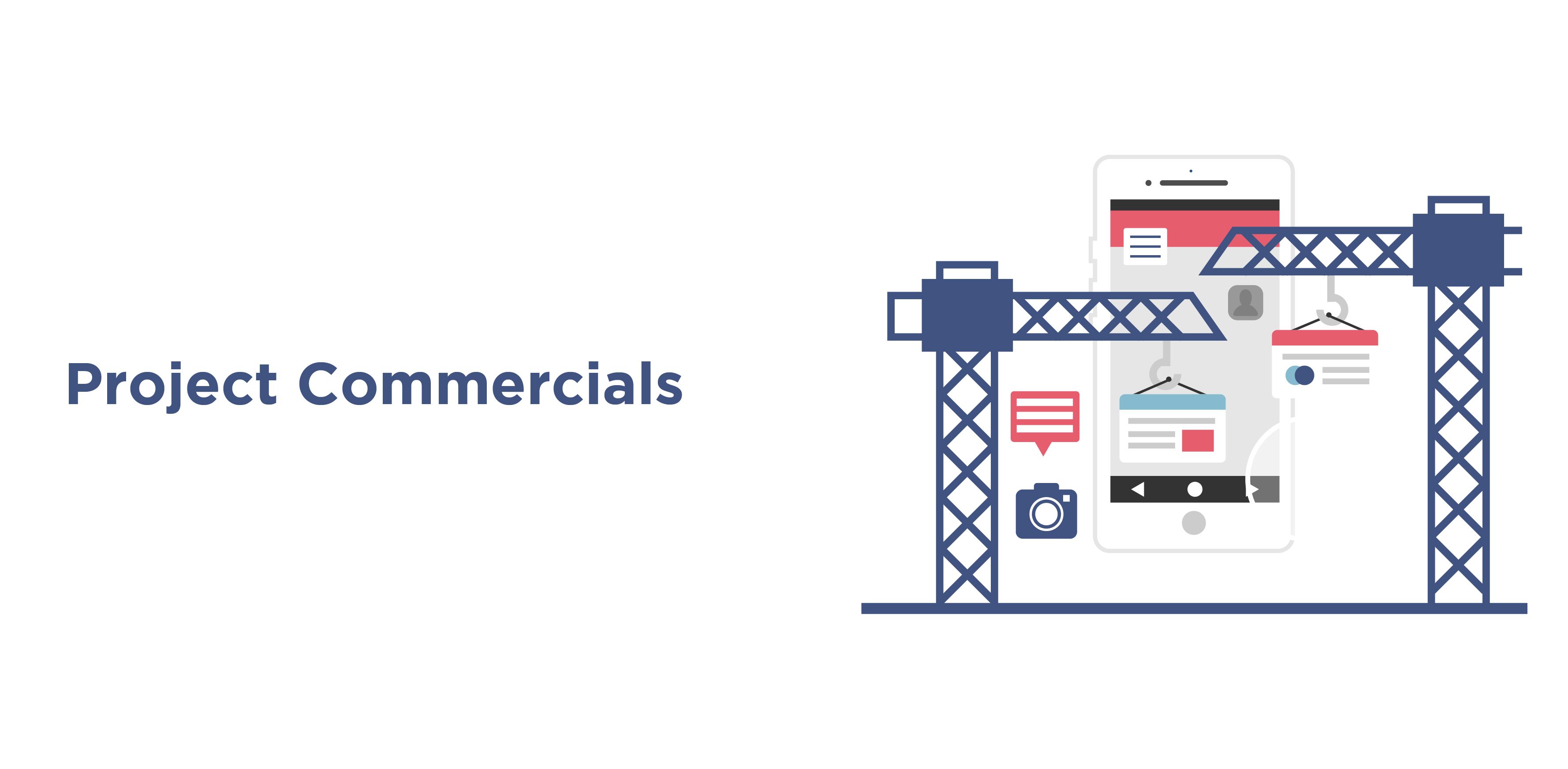 The Android development cost depends on the type of app that you want to develop. The total price will depend on the Android developers' hourly rate if you go for freelance android developers. On the other hand, selecting a mobile and web development company's services let you enjoy a fixed price for app/ project estimation.
Hire Android Developers for security reasons
The fact that Android is an open-source technology is not in oblivion. And this trait of Android increases the high-security risks in mobile apps. Although Google has put effort into solving the issue and addressing it successfully, there might still be some risks that could put user data at risk. But you do not need to worry as AppsRhino's android developers are competent in fixing all such security issues and ensuring that your app users have high protection.
Hiring Android developers gives you access to the latest technologies
very business loves to develop an app that works well on all available platforms or devices. And hiring professional Android developers means getting a solution to the arrangement mentioned above. AppsRhino's android developers can integrate proven technologies and methodologies to create scalable, highly robust, and flexible apps that meet the needs of your customers and the future. Thus, working with us will assure you that we will create your android app using all the advanced technologies and tools.
What are the factors on which the Android Development Cost depends?
The Android development cost depends on the following features.
1. The complexity of features
2. The size and level of the hired development team
3. The complexity of the design and the number of screens
4. Quality assurance phase
5. Development process
6. Implementation of security protocols like GDPR and HIPAA
7. The complexity of database
8. The number of features and functions
9. The number and complexity of third-party integrations
How much does Android Development cost?
The Android development cost depends on several factors. One of these factors is the app's complexity you intend to develop. Look at the given data to clearly understand the android development cost.
1. Simple App Development can range from 40,000 dollars to 60,000 dollars. Developing a simple app takes around two to three months.
2. Basic App Development can range from 60,000 dollars to 150,000 dollars. Developing a basic app takes around three to six months.
3. Complex App Development starts at 300,000 dollars and can take more than nine months to finish.
Android Developer hourly rate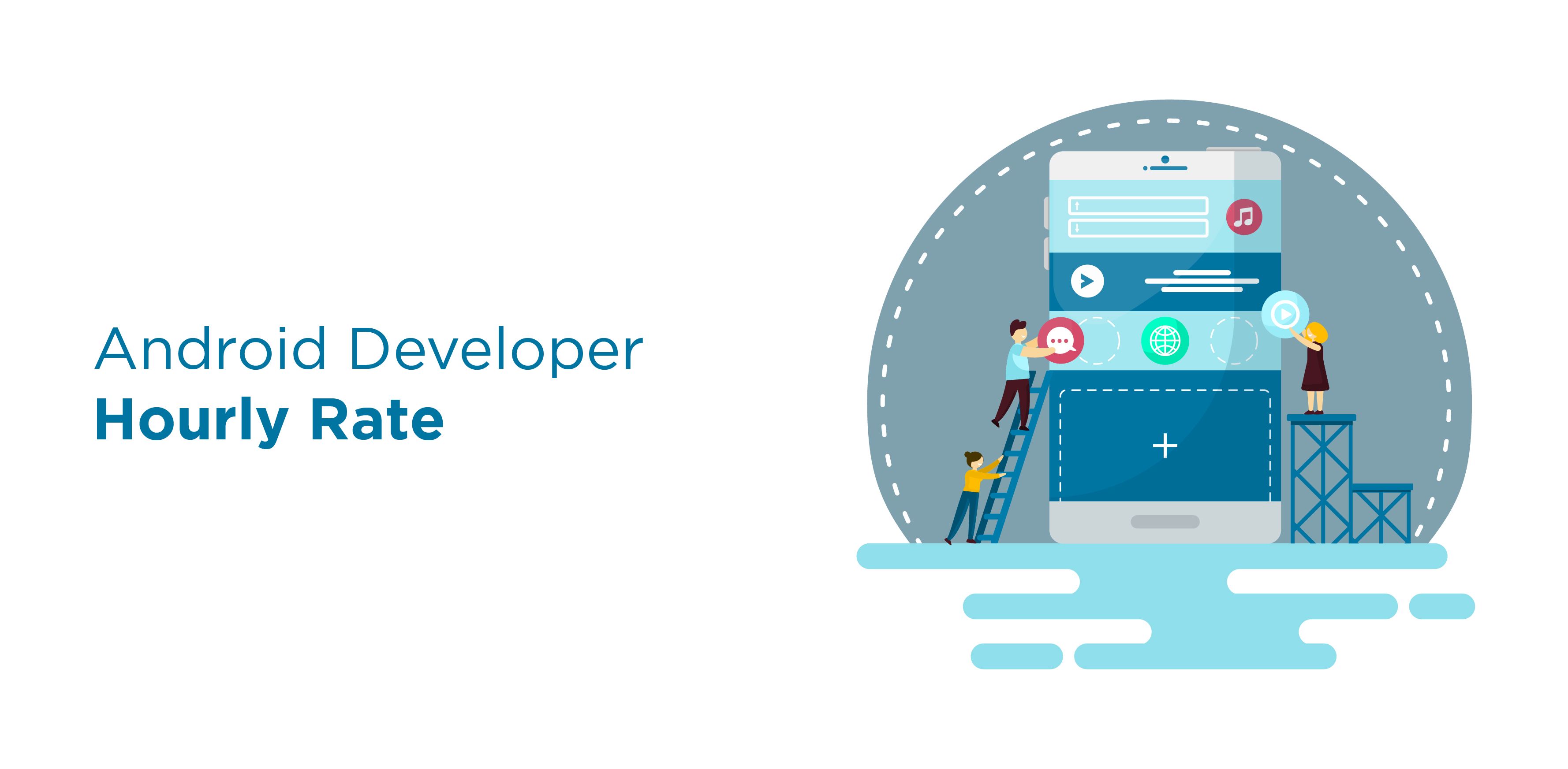 We give the Android developer hourly rate below. Freelancers in North America charge these rates.
Basic Android developers
These Android developers have the mastery of basic Android development fundamentals. These fundamentals include storyboarding and wireframing, Android SDK, Java, and the Android Studio IDE. The average hourly rate of basic android developers is $15+.
Intermediate-Advanced Android Developers
These Android developers know concepts beyond the fundamentals and are proficient at using frameworks such as Corona, Ionic, and material foundation. They are also well-versed with bug tracking systems such as Jira, dependency management tools, etc. The average hourly rate of Intermediate-Advanced android developers is $35+.
Android Developers and UI/UX Designers in one
Such Android Developers perform traditional design tasks such as high-fidelity visual mock-ups and know about typography, color schemes, and Android Material Design. The average hourly rate of basic android developers is $45+.
Conclusion
It is a million times better to hire and collaborate with an expert development agency to guarantee that your android app works seamlessly on every desired platform. Also, investing in mobile and web development is integral to upscaling one's business growth and success. Android development is crucial and needs to be executed well. The forecast reports tell that mobile users downloaded approximately 178 million apps in 2017, which is anticipated to rise by 70 percent in 2022. Also, in the first quarter of 2019, people downloaded about 2.6 million android apps. AppsRhino is a proficient and dedicated team of developers who have vowed to deliver the best to their clients in less time. We offer convenience to get in touch with us anytime during development. Get in touch with AppsRhino today to get started!