Standing in a queue at a drugstore for half an hour only to be informed that the medicine is unavailable.
Then driving across the streets to another store, again with the same result. But at last, Joe found a store that has the medicine, but the expiry date is within a month. Has this also happened to you?
Then you probably have not been acquainted with online medicine delivery apps. With a medicine delivery app, you Log in, choose or upload the prescription, pay, and deliver medicines! It is astonishingly fast!
Further, in times of need, especially during the pandemic, these apps helped numerous people. Especially elderly ones to get continued treatments, on-call appointments, and medicines.
This brings us to the motivation behind this blog. Several apps are available online, and choosing one or two can be a difficult task. We will help you narrow down to some of the best medicine delivery apps available online through this article.
Here are the 7 Best Medicine Delivery Apps in US.
1. Epocrates

Epocrates is one of the most recommended medical reference apps. It provides all sorts of clinical information on drugs, drug dosage, diagnosis, diseases, medical news, evidence-based clinical practices, and more.
Further, the app can identify unknown pills, provide lab-test guidelines and therapeutic recommendations based on symptoms, making it a popular choice.
2. Capsule
Their tagline is "Smarter, simpler and kinder pharmacy." Capsule is based in NYC.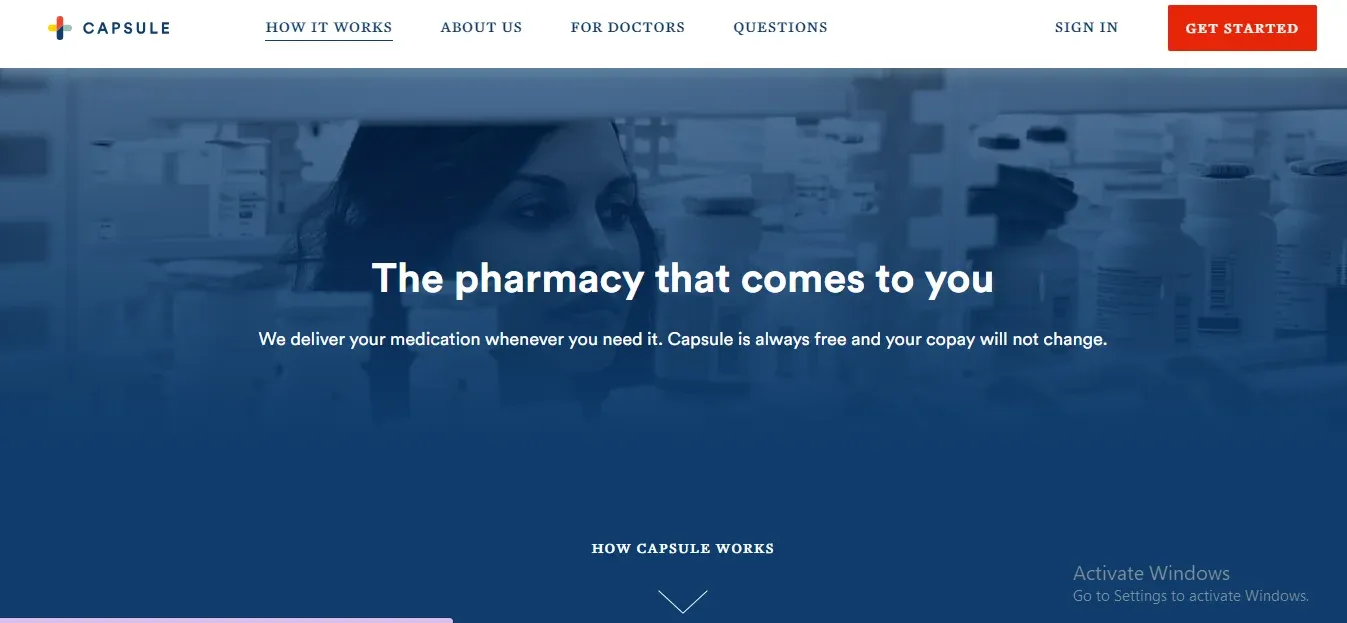 Apart from delivering meds in two hours to Yorkers, they take care of the refills through reminders and texts. Moreover, it provides in-app chat facilities with expert pharmacists. S
o there is no doubt that it has a 4.9 rating in the Appstore.
Get your own Medicine Delivery App Today, Try AppsRhino!
Along with Medicine Delivery App AppsRhino is best go to Solution for the best Tech-driven solutions for Home services, Laundry delivery, Alcohol delivery, Grocery Delivery, Food Delivery, and Taxi Services:
3. NowRx Pharmacy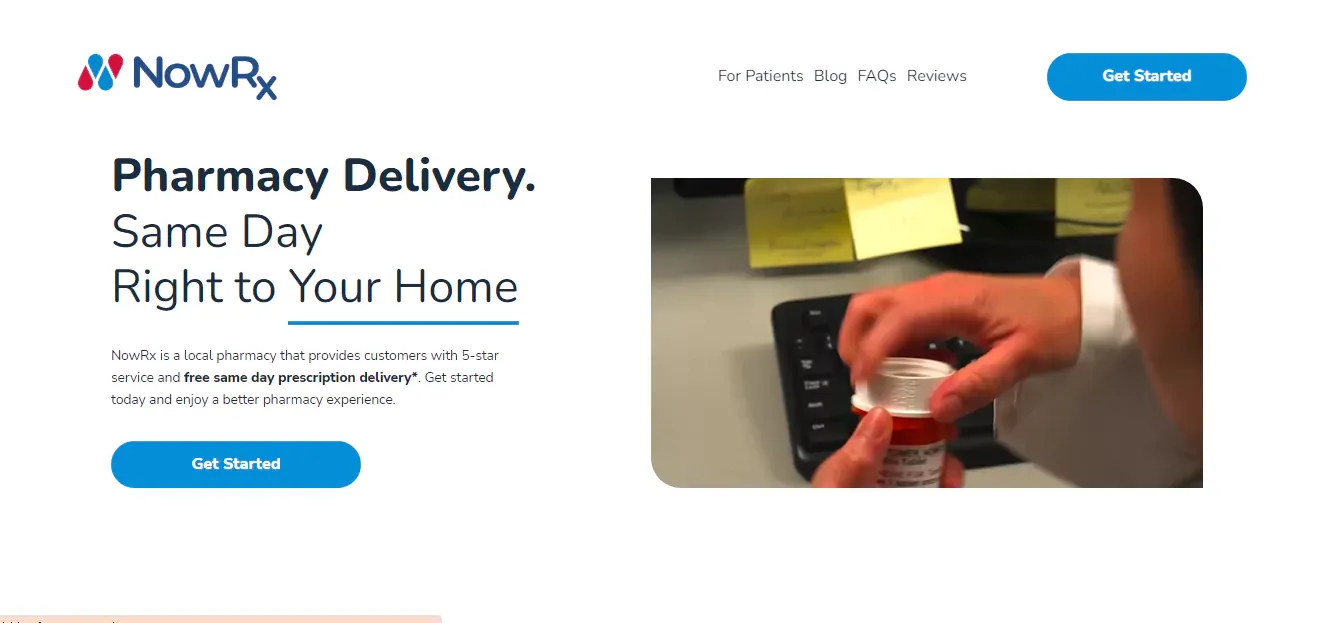 NowRx pharmacy has established itself as a leading medicine delivery app in the US. The app features video calls with pharmacists, Telehealth, and refills along with medicine delivery. However, customers criticized the app's UX.
4. CVS Pharmacy
CVS has the largest pharmacy chain in the US. Thus their medicine delivery app is one of the most reliable online.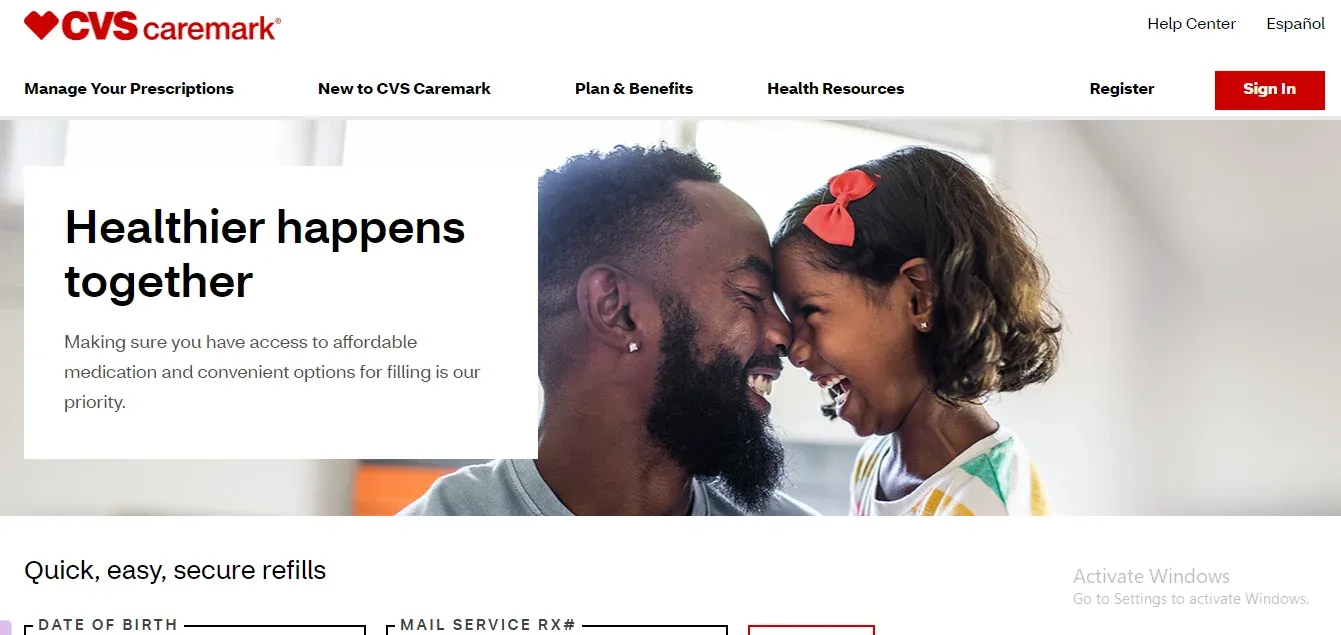 CVS Pharmacy announced that in addition to their 1-2 day drug delivery service available across the country via their medicine delivery app, they would also offer hourly drug delivery.
Its services have a 4.3-star rating on Google Play Store.
5. PillPack Online Medicine Delivery App
When you purchase a drug online using PillPack's medicine delivery app, it delivers the drug home. It classifies the drug based on the dose and time prescribed by the doctor.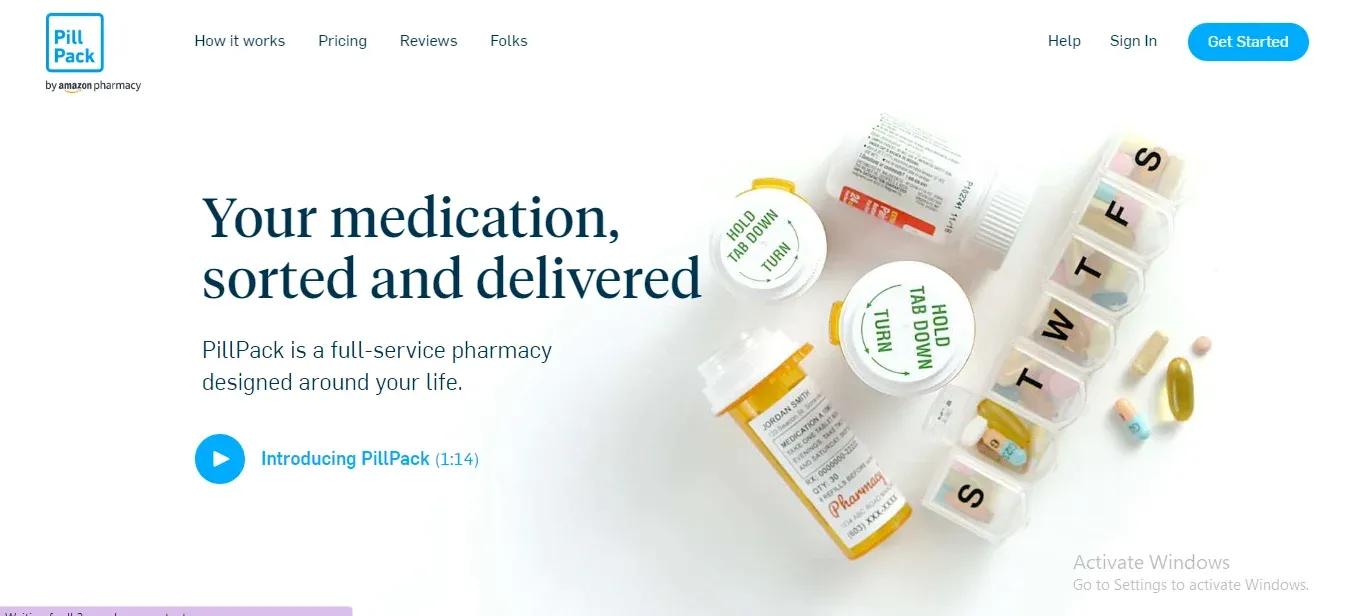 That way, you do not have to worry about remembering the dose. In addition to medicine delivery, they allow you to access their caregiver.
Not only does the medicine delivery app keep your loved ones up to date, but the pharmacy can also contact the caregiver if they ask questions. These features make them one of the most used medicine delivery apps.
6. RiteAid Online Medicine Delivery App
RiteAid Pharmacy is one of the best pharmacy distribution medicine delivery apps in the United States. It is owned by the Fortune 500 company Rite Aid.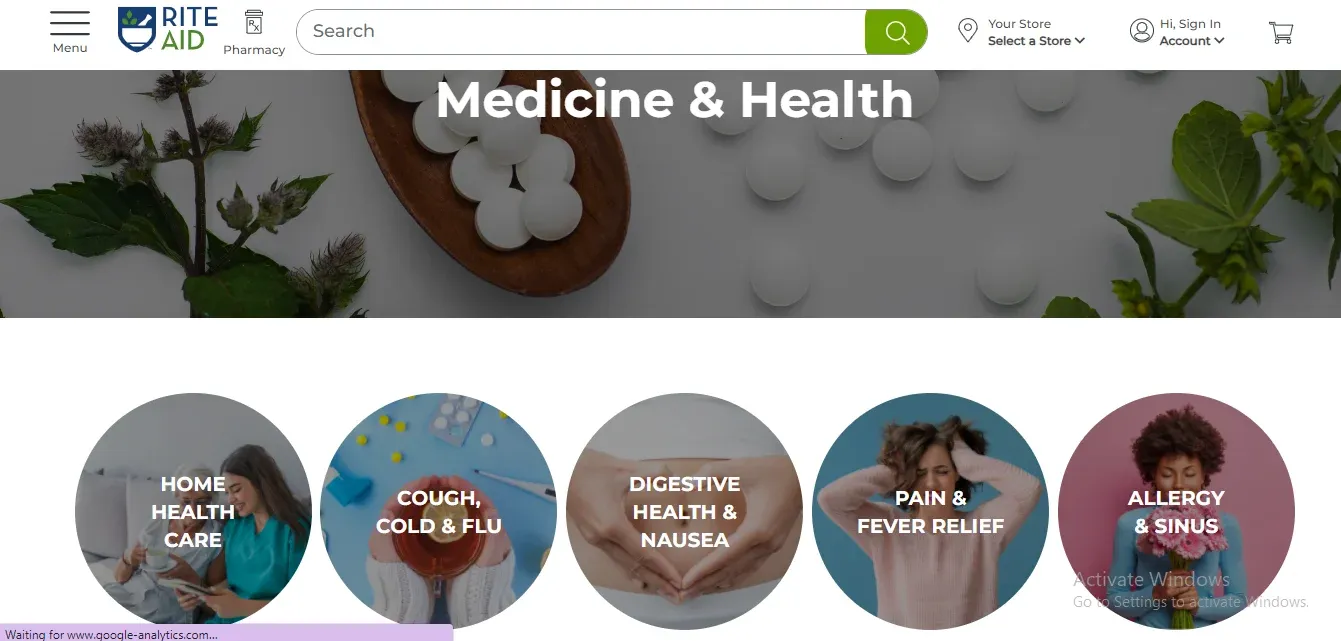 They operate a chain of drugstores in the United States, allowing users to use drugs with a single tap.
The medicine delivery app has grown into more than just a drug delivery company. In addition to medicines, users can also buy health, diet, and fitness products from the app.
Rite Aid is announcing the opening of new coronavirus test sites in New Jersey, Ohio, and Michigan.
7. NetMeds Online Medicine Delivery App
The Netmeds app is easy to navigate, and you can complete your order within minutes. You can upload a photo of the recipe and order it right away. Customers can get a 20% FLAT discount on every purchase through Netmeds.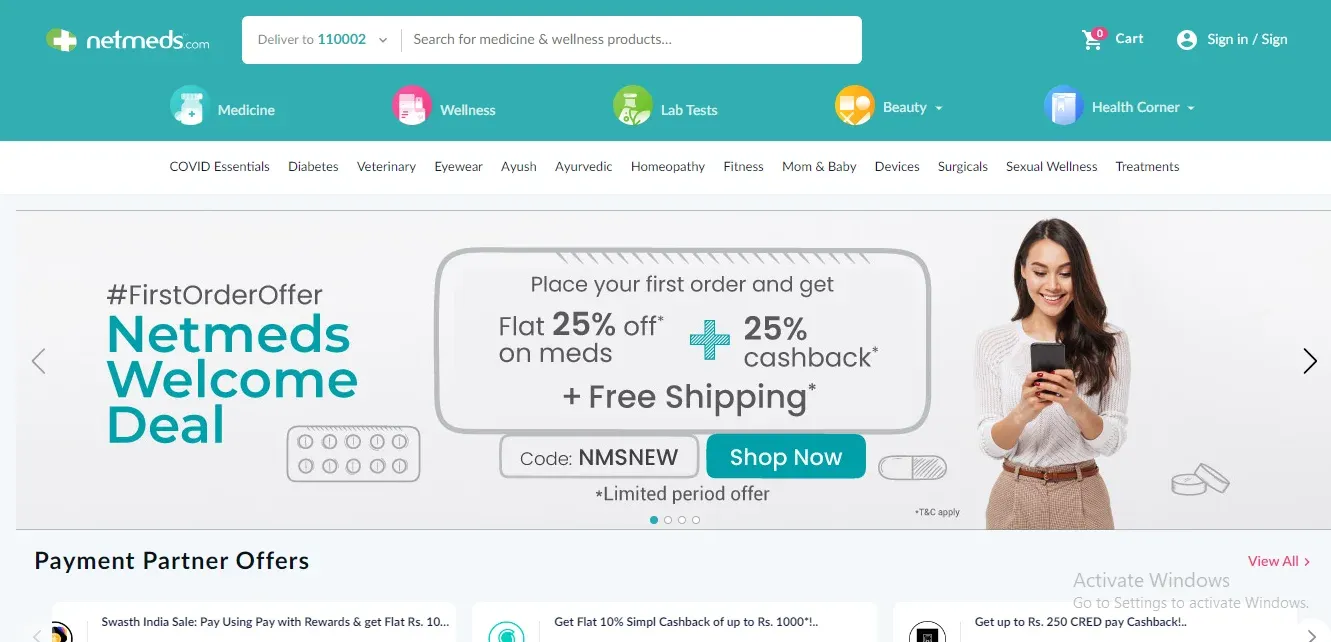 It offers you many payment options to choose from.
Netmeds is known for its smooth customer service. Customers can also book health checkups and virtual doctor appointments via Netmeds. Moreover, at Netmeds, you can book a doctor's visit and get follow-up appointments completely free of charge.
You can also use Netmeds to buy fitness products, Ayurveda, and homeopathic medicines.
Some other highly recommended apps operating in other countries are-
Highly recommended apps operating in other countries are
1MG Pharmacy App
1mg works with many local pharmacies to deliver the drug quickly. Currently, the app offers free delivery in 1200 cities in India.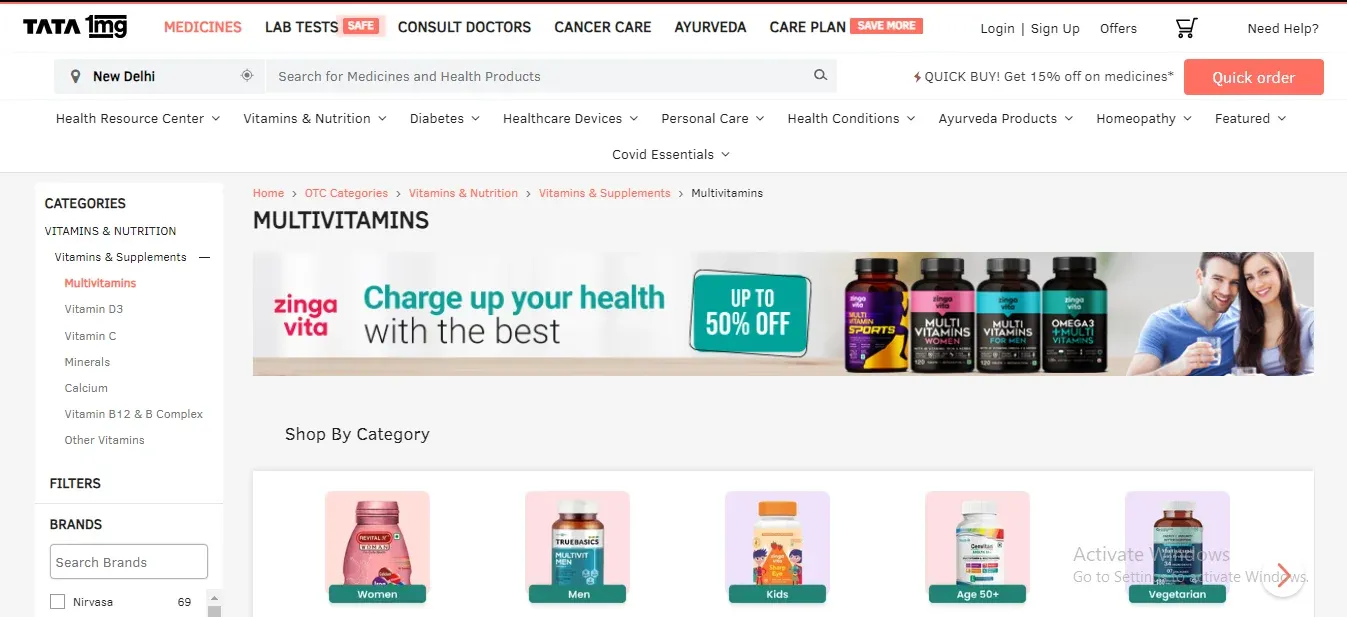 Not only can you order the drug at 1 mg, but you can also consult a leading doctor. 1mg also provides additional information about the drug, including usage, side effects, treatment plans, and safety information.
The app also offers cheaper alternatives to the same active ingredients you were looking for. 1mg provides a variety of medications such as homeopathy, allopathy, Ayurveda, and OTC. You can also conveniently book health and physical checks via the app with healthy discounts.
The 1MG medicine delivery app has a 4.4-star rating on the Google Play Store and has received several positive user reviews.
Medlife
Medlife is one of the most trusted online pharmacy apps and stands out from the crowd with its amazing features. The app offers discounts of up to 50% on various medical products. With a purchase price of Rs 100 or higher, you will receive free drug delivery. This app offers a variety of medical devices and 100,000 commercial products that do not require a prescription.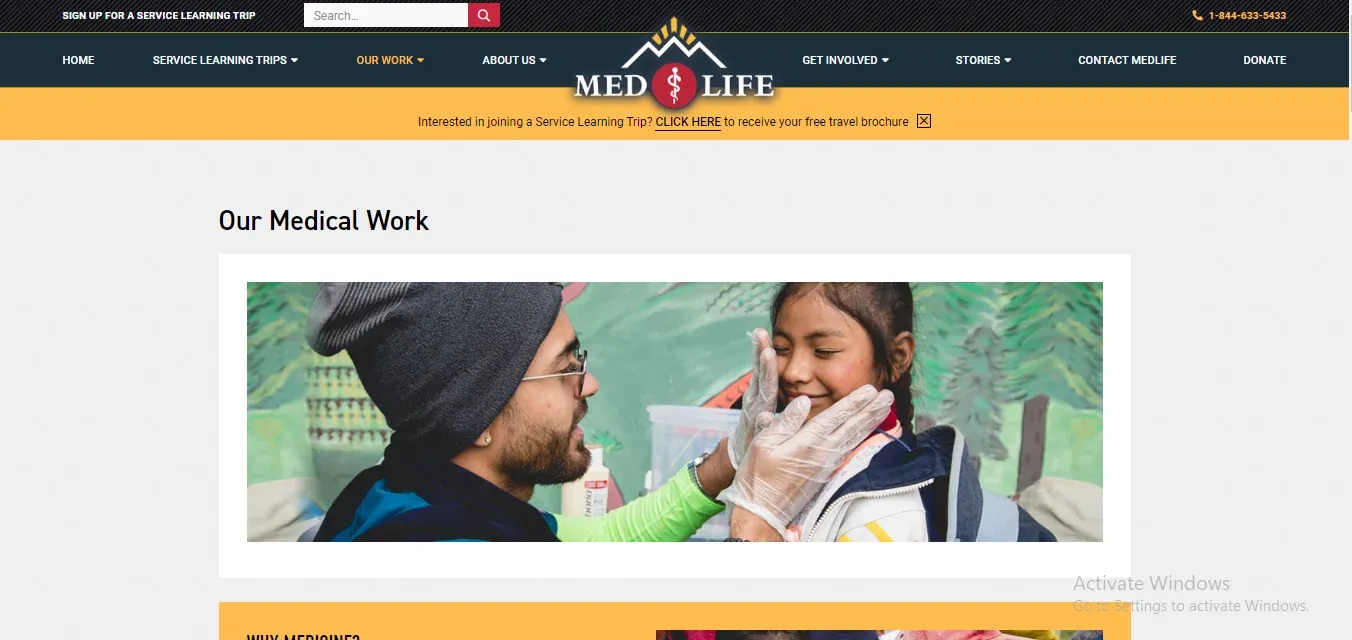 In addition, you can visit the doctors available in the Medlife app for expert advice. According to several sources, Medlife has shipped over 10,000 rupees of high-quality products as an authorized transaction.
With Medlife, specialists monitor your medication and ensure reliability and quality so you can spend your time comfortably.
Since the pandemic, Medlife has also provided its customers with high-quality masks, disinfectants, medical devices, and dietary supplements.
Conclusion
Online delivery businesses are intersecting every sector. The changes in the consumer landscape and their shift to online shopping are due to the convenience, ease, and value the app provides. The health sector is not an exception.
The medicine delivery apps come up with clinical information, virtual doctor meets, chat with therapists, Telehealth, and many more. Moreover, these apps allow you to schedule appointments and maintain healthcare reports at your fingertips.
Frequently Asked Questions (FAQs)
What are the 7 best medicine delivery apps in the US?
The best medicine delivery apps in the US can vary based on user preferences and specific locations.
To find the top options, it is recommended to consult online directories, review platforms, or consult with local pharmacies to identify the most reliable and trusted medicine delivery apps in your area.
How do medicine delivery apps work?
Medicine delivery apps typically work by connecting customers with local pharmacies or licensed retailers that offer prescription and over-the-counter medication delivery services.
Users can search for their required medication, upload their prescription if necessary, place an order through the app, and have the medicines delivered to their doorstep.
Can I order prescription medication through these medicine delivery apps?
Yes, many medicine delivery apps allow users to order prescription medication. Users can typically upload a photo of their prescription or provide the necessary details through the app.
The app then connects them with partner pharmacies that can fulfill the prescription and deliver the medication.
Do these medicine delivery apps require verification of prescriptions?
Yes, reputable medicine delivery apps typically require verification of prescriptions to ensure compliance with legal and safety regulations.
Users may be asked to provide proof of their prescription, either by uploading a photo or presenting it upon delivery. This verification process helps ensure the safe and responsible delivery of prescription medication.
Are there any fees associated with using medicine delivery apps?
Fees associated with using medicine delivery apps can vary depending on the app and the specific order. Some apps may charge delivery fees, service fees, or convenience fees.
However, there are also apps that offer free delivery or have subscription plans that provide benefits such as discounted or waived fees. It's advisable to review the app's pricing details and any applicable fees before placing an order.
Can I track the delivery of my medication through these apps?
Many medicine delivery apps offer tracking features that allow users to monitor the progress of their delivery. Users can typically track the status of their order, see the estimated time of arrival, and receive notifications or updates regarding the delivery.
This tracking feature helps users stay informed about the whereabouts of their medication.
Do these medicine delivery apps operate nationwide in the US?
The coverage areas of medicine delivery apps can vary. Some apps may operate nationwide, covering a wide range of locations, while others may be more localized to specific cities or regions.
It's recommended to check the app's website or consult their customer support to determine if they operate in your specific area.
Can I order other healthcare products or medical supplies through these apps?
Yes, some medicine delivery apps also offer a range of healthcare products and medical supplies in addition to prescription medication.
These can include over-the-counter medicines, vitamins, supplements, personal care items, and more. Users can browse the available product categories on the app to see the full range of offerings.