In today's fast-paced digital era, mobile applications have revolutionized the way we shop for footwear. Gone are the days of crowded stores and limited options. With few taps on your phone, you can explore an extensive range of shoes from the comfort of your home.
Shoe store apps have emerged as the go-to destination for shoe enthusiasts, offering convenience, variety, and personalized experiences. These apps provide a seamless platform to browse, compare, and purchase shoes from renowned brands, independent designers, and local retailers. They also come equipped with innovative features like virtual try-on, style recommendations, and user reviews, ensuring that you make an informed purchase decision.
In this blog, we will discuss the world of shoe store apps, exploring their benefits, the features they offer, and the top apps to look out for. So, whether you're a shoe store operating online or an entrepreneur in need of a shoe store app, stay tuned as we uncover the exciting realm of shoe store apps and help you step up your footwear game!
What are Shoe Store Apps?
Shoe store apps are mobile applications designed specifically for buying, browsing, and exploring footwear. These apps provide a virtual platform where users can access a wide range of shoes, from athletic sneakers to formal dress shoes and everything in between.
Shoe store apps offer a convenient alternative to traditional brick-and-mortar stores, allowing users to shop anytime and anywhere using their smartphones or tablets. They typically feature intuitive interfaces that make navigating through different categories, brands, sizes, and styles easy. Users can browse through extensive catalogs, filter products based on their preferences, and even save their favorite items for future reference.
One of the key advantages of shoe store apps is the ability to access a vast selection of footwear from various brands and retailers all in one place. These apps often collaborate with popular shoe brands, local boutiques, and online retailers to provide a comprehensive collection of shoes to cater to diverse tastes and preferences.
The global mobile app market has been expanding rapidly, with a significant increase in app downloads and user engagement. According to Statista, the number of mobile application downloads worldwide reached 218 billion in 2020 and is projected to increase in the coming years.
Shoe Store Apps benefits
Shoe store apps offer several benefits to both customers and retailers. Here are some key advantages:
Wide range of options
Shoe store apps provide access to a vast inventory of shoes from various brands, retailers, and styles. Customers can explore a wide range of options without limitations imposed by physical store space, enabling them to discover unique and diverse footwear choices.
Convenience and Accessibility to browse and purchase footwear
With shoe store apps, customers can shop for shoes at their convenience. They can browse and make purchases anytime, anywhere, eliminating the need for traveling to physical stores. This convenience is particularly beneficial for those with busy schedules or limited mobility.
Personalized recommendations
Many shoe store apps leverage data and user preferences to offer personalized recommendations. By analyzing browsing history, purchase patterns, and preferences, these apps suggest relevant shoes that align with individual tastes and styles, enhancing the shopping experience.
Easy Price Comparison
Shoe store apps allow users to compare prices across different brands and retailers quickly. This feature enables shoppers to find the best deals, discounts, and promotions, ensuring they make informed purchasing decisions.
Virtual Try-On
Some shoe store apps employ augmented reality (AR) or virtual reality (VR) technology to offer virtual try-on experiences. Users can visualize how shoes would look on their feet without physically trying them on. This feature helps customers assess the fit and style of shoes before purchasing.
Reviews and Ratings
Shoe store apps often include user reviews and ratings for products. Customers can benefit from the experiences and feedback of other shoppers, aiding in their decision-making process. These reviews provide insights into the shoes' quality, comfort, and durability.
Seamless Transactions and Delivery
Shoe store apps streamline the purchasing process, allowing users to make secure transactions within the app. They also provide options for doorstep delivery, making it convenient for customers to receive their orders without leaving their homes.
Loyalty Programs and Exclusive Offers
Many shoe store apps offer loyalty programs, rewards, and exclusive discounts to incentivize repeat purchases. These benefits encourage customer loyalty and engagement with the app and the associated brands.
Shoe Store App features
Shoe store apps incorporate a range of features to enhance the shopping experience for users. Here are some common features found in shoe store apps:
Product Catalog
Shoe store apps provide a comprehensive product catalog, allowing users to browse a wide variety of shoes. They organize shoes into categories, such as gender, style, brand, size, color, and price, making it easy for users to find specific items.
Search and Filters
These apps offer robust search functionality, enabling users to search for shoes based on specific criteria, such as brand, size, color, or price range. Additionally, they provide filters to narrow down search results, ensuring users find shoes that match their preferences.
Product Details
Each shoe listing includes detailed product information, including product images, descriptions, materials, available sizes, and customer reviews. It helps users make informed decisions by providing a comprehensive understanding of the shoes they are interested in.
Virtual Try-On
Many shoe store apps integrate augmented reality (AR) or virtual reality (VR) technology to offer virtual try-on experiences. Users can visualize how the shoes would look on their feet using their device's camera, helping them assess the fit and style before making a purchase.
Size Guides
Shoe store apps often include size guides to assist users in selecting the right shoe size. These guides provide measurements, fitting recommendations, and conversion charts to help users determine the correct size based on their foot measurements.
Wishlists and Favorites
Users can create wishlists or mark shoes as favorites within the app. This feature allows them to save shoes they are interested in for future reference, making it convenient to revisit and consider them later.
Secure Checkout
Shoe store apps provide secure and seamless checkout processes, enabling users to make purchases within the app. They typically offer multiple payment options, such as credit cards, digital wallets, or payment gateways, ensuring a smooth and secure transaction.
Order Tracking
Once a purchase is made, shoe store apps allow users to track the status of their orders. Users can view real-time updates on the location and estimated delivery time of their shoes, providing transparency and peace of mind.
Notifications and Alerts
Shoe store apps send push notifications or alerts to users, informing them about new arrivals, exclusive promotions, discounts, or personalized recommendations. It helps users stay updated and engaged with the latest offerings.
Popular shoe store apps
There are several popular shoe store apps available in the market. While popularity can vary based on region and user preferences, here are some well-known shoe store apps:
Nike SNKRS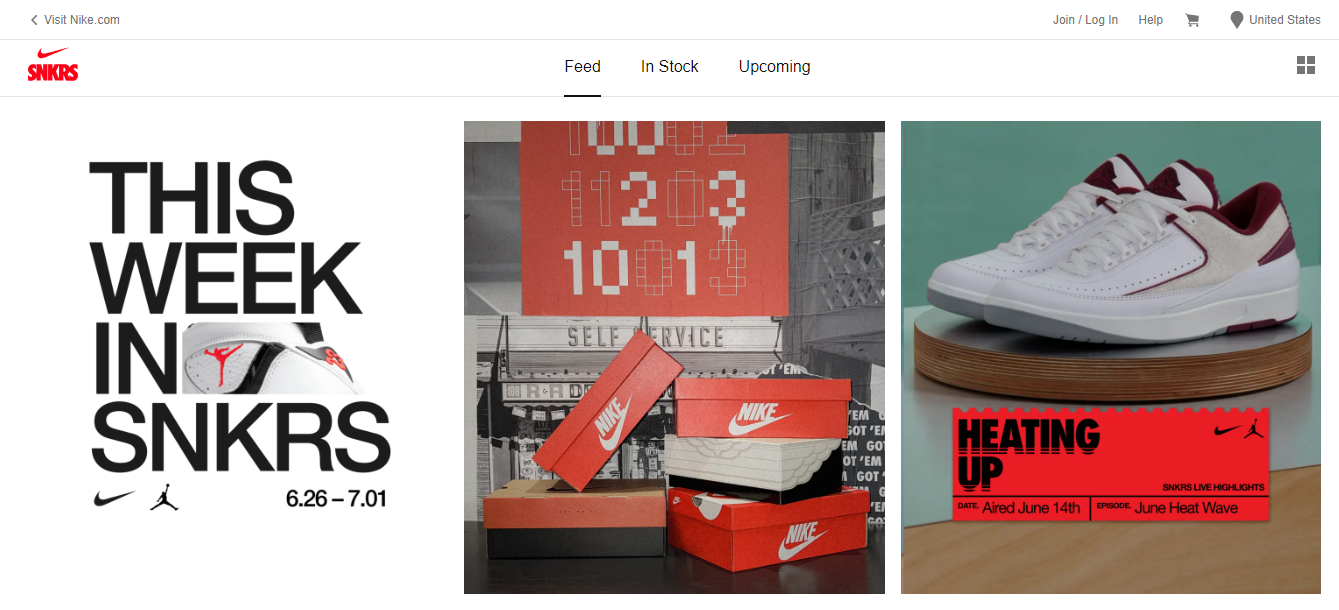 The Nike SNKRS app is popular among sneaker enthusiasts. It provides exclusive access to limited edition and highly sought-after Nike sneakers, along with personalized content, release notifications, and in-depth product details.
Zappos
Zappos is a renowned online shoe retailer that also offers a user-friendly app. It features various shoes from various brands and offers free shipping, easy returns, and 24/7 customer service. The app provides detailed product information, user reviews, and helpful filters for easy navigation.
Adidas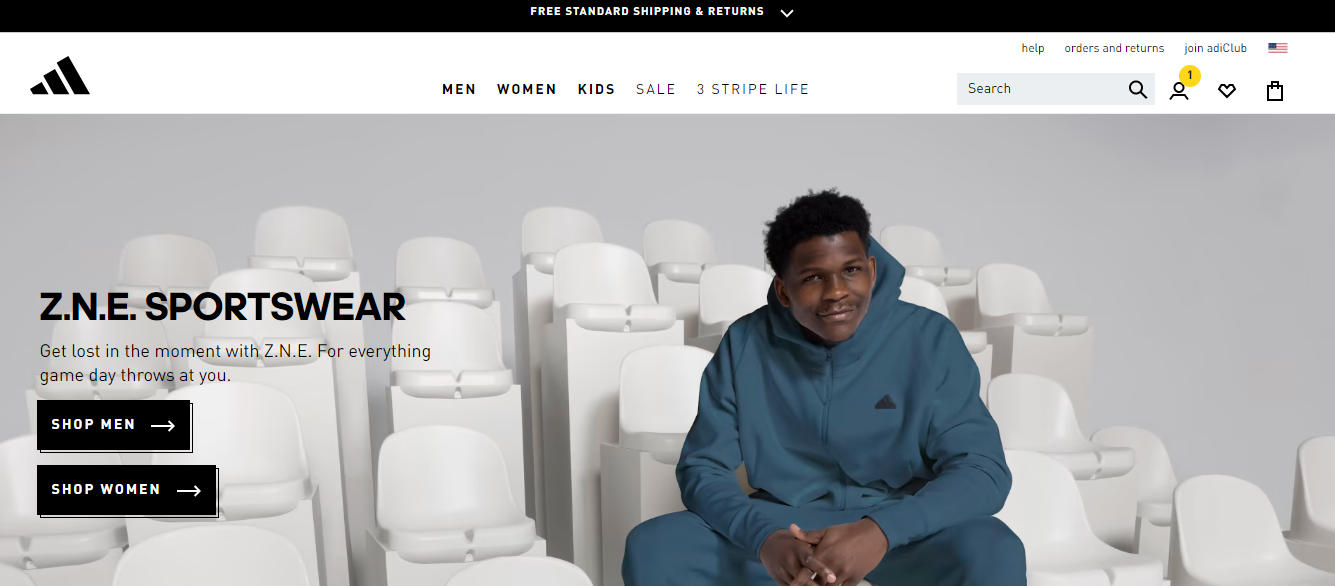 The Adidas app offers a wide range of athletic shoes, including sneakers, running shoes, and sports-specific footwear. Users can explore and purchase Adidas products, customize shoes, access exclusive collaborations, and receive personalized recommendations.
Foot Locker
Foot Locker is a popular shoe store app specializing in athletic footwear and apparel. It offers a broad selection of sneakers, including popular brands like Nike, Jordan, Adidas, and more. The app features release calendars, store locators, exclusive promotions, and loyalty rewards.
DSW
DSW (Designer Shoe Warehouse) is a popular app for finding discounted shoes from various brands. It offers many styles for men, women, and kids. The app provides filters, product reviews, easy checkout, and rewards for loyalty program members.
Cost of creating a shoe store app
The cost of creating a shoe store app can vary significantly depending on various factors, including the complexity of the app, desired features, development platform, design requirements, and the development team's rates.
It's easier to provide an exact cost with a detailed understanding of your specific requirements. The cost of creating a shoe store app can vary widely depending on the factors mentioned earlier. However, as a rough estimate, developing a basic shoe store app for a single platform (iOS or Android) can range from $20,000 to $50,000. This estimate assumes standard features such as product catalog, search functionality, filters, shopping cart, user registration/login, and basic integration with payment gateways.
If you aim to include additional features like virtual try-on, augmented reality, personalized recommendations, social sharing, user reviews, and advanced integrations with backend systems, the cost can increase significantly. The inclusion of custom designs, complex animations, and a more sophisticated user interface can also impact the cost.
Moreover, ongoing maintenance and support costs should be considered, which can range from 10% to 20% of the initial development cost per year.
The revenue model of a shoe store app
Shoe store apps can employ various revenue models to generate income. Here are some common revenue models used by shoe store apps:
Product Sales
The primary revenue source for shoe store apps is product sales. The app acts as a platform for customers to browse, select, and purchase shoes. Revenue is generated by earning a percentage of each sale made through the app. It can be in the form of commissions or transaction fees.
In-App Advertising
Shoe store apps can monetize through in-app advertising. They can partner with shoe brands or related businesses to display targeted ads within the app. Advertising can be in the form of banner ads, interstitial ads, or native ads. The app earns revenue based on impressions, clicks, or conversions generated from these ads.
Sponsored Listings
Shoe store apps can offer sponsored listing opportunities to brands or retailers. By paying a fee, brands can have their shoes featured prominently within the app, increasing visibility and potential sales. These sponsored listings can be displayed on the homepage, in search results, or in specific shoe categories.
Subscription or Membership Model
Some shoe store apps offer premium subscription or membership plans to users. These plans may provide benefits such as early access to new shoe releases, exclusive discounts, free shipping, or personalized styling services. Users pay a recurring fee, generating a steady stream of revenue for the app.
Affiliate Marketing
Shoe store apps can leverage affiliate marketing to generate revenue. By partnering with affiliate networks or individual brands, the app can earn a commission for each sale referred through affiliate links. This model incentivizes the app to promote specific shoes or brands to drive conversions.
In-App Purchases
In-app purchases can be another revenue stream for shoe store apps. They can offer users additional features, premium content, or virtual currency within the app to enhance their shopping experience. Users can make purchases to unlock these extras, generating revenue for the app.
How to create a shoe store app?
Step 1
Define Your App's Objectives
Clearly define the purpose, goals, and target audience for your shoe store app. Determine the key features, functionalities, and user experience you want to offer.
Step 2
Choose a Development Platform or Service
Research different app development platforms or services that align with your requirements. Assess their features, pricing, customization options, and support services. Verify if AppsRhino is a suitable choice for your needs.
AppsRhino offers the best Tech-driven solutions for Home services, Laundry delivery, Alcohol delivery, Grocery Delivery, Food Delivery, and Taxi Services:
Step 3
Design the App
Work on the app's visual design and user interface (UI). Create wireframes and prototypes to outline the app's structure and navigation flow. Ensure the design is visually appealing, user-friendly, and aligned with your brand identity.
Step 4
Develop the App
If working with AppsRhino, follow our guidelines and use our development tools to build your shoe store app. Customize the app with the desired features, such as product catalog, search functionality, filters, shopping cart, and payment integration.
Step 5
Integrate Backend Systems
To ensure smooth operations, connect your app to backend systems such as inventory management, payment gateways, and customer databases. This integration ensures accurate product information, secure transactions, and streamlined order processing.
Step 6
Test and Debug
Conduct thorough testing of your app to identify and fix any bugs or issues. Test the app's functionality, user flows, and compatibility across various devices and operating systems. Address any performance or usability issues that arise.
Step 7
Deploy and Publish
Prepare your app for deployment once testing is complete. Create developer accounts on relevant app stores, such as Google Play Store for Android or Apple App Store for iOS. Follow the respective app store guidelines to publish your shoe store app.
Step 8
Marketing and Promotion
Develop a marketing strategy to promote your shoe store app. Utilize various channels, such as social media, digital advertising, and content marketing, to create awareness and attract users to download and use your app.
Step 9
Maintain and Update
Regularly maintain and update your app to address user feedback, add new features, improve performance, and ensure compatibility with new devices and operating system versions. Monitor analytics to gain insights into user behavior and make data-driven improvements.
Conclusion
A shoe store app can revolutionize the way customers shop for footwear, providing convenience, personalization, and access to a wide range of options. When considering the development of your shoe store app, partnering with a reliable app development company is crucial.
AppsRhino, an experienced and reputable app development company, offers services tailored to your needs. With their expertise, customizable features, and seamless integration capabilities, AppsRhino can bring your shoe store app idea to life. Take advantage of the opportunity to provide an exceptional shopping experience to your customers. Contact AppsRhino today and take your shoe store business to new heights.
Frequently Asked Questions
What are shoe store apps?
Shoe store apps are mobile applications designed specifically for shoe retailers. These apps allow customers to browse, select, and purchase shoes directly from their mobile devices, providing a convenient and seamless shopping experience.
Why should I consider using a shoe store app for my business?
Using a shoe store app can significantly benefit your business. It allows you to reach a larger audience, offer personalized recommendations, enhance customer engagement, increase sales, and provide a convenient shopping experience to your customers.
Can a shoe store app help me increase customer loyalty?
Absolutely! A shoe store app can help increase customer loyalty by offering exclusive discounts, rewards programs, personalized recommendations based on past purchases, and seamless communication channels. These features foster a stronger connection with your customers and keep them coming back for more.
Can I integrate my shoe store app with my existing inventory management system?
Yes, many shoe store apps offer integration capabilities with existing inventory management systems. This integration ensures that your app reflects real-time stock availability, prevents overselling, and provides accurate product information to your customers.
Are shoe store apps secure for online transactions?
Shoe store apps prioritize security for online transactions. They implement secure payment gateways and encryption protocols to protect sensitive customer information, such as credit card details, and ensure a safe and trustworthy shopping experience.
Can a shoe store app help me track customer preferences and trends?
Yes, a shoe store app can provide valuable insights into customer preferences and trends. By tracking customer interactions, purchases, and browsing behavior, you can analyze data to identify popular shoe styles, customer preferences, and emerging trends, enabling you to make informed business decisions.