Introduction
Originally called Dayton Dry Goods Company, Target opened its first store in Minnesota in 1962.
Costco and Walmart take advantage of a large market globally, whereas Target only has a United States-based market. The company is, however, expanding its e-commerce capabilities and experiencing faster growth.
Target stores are relatively densely located in the US, which means that around 75% of residents can easily walk to one.
A large part of Target Corporation's merchandise is comprised of its brands, despite sourcing goods from around the world.
Target's strategic investments over the last several years have translated into growth and were reflected in its latest financial performance.
Its revenue increased by 3.6% in 2019 compared to last year, reaching $78.1 billion from $75.4 billion!
How does Target manage to stay on top of the business?
The secret is their strategic business model, of course!
Let this comprehensive blog guide you through Target's Business Model and Strategic Insights!
Target's Business Model: Strategic Insights
By developing an assortment of private-label brands, Target has set itself apart from other retailers in terms of business strategy.
The company utilizes an economy pricing strategy, which benefits brands looking to minimize their overhead expenses.
Additionally, Target Corporation manages all aspects of its operations as a single segment.
The company has also been able to keep product prices low kudos to its effective supply chain management.
Let's examine the numerous business strategies used by Target in depth: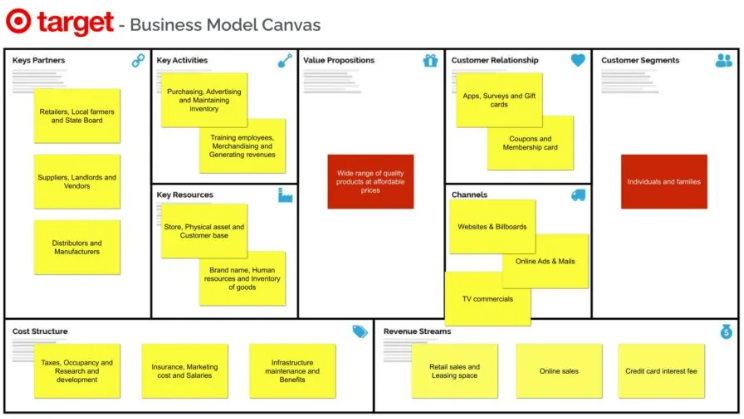 Customer Segments
Target's extensive product assortment serves a wide range of consumer demographics across the general consumer market.
Target has a sizable retail store network in its home country of the United States, which remains its primary market.
The business offers its services to clients in all 50 US states and the District of Columbia. In particular, Texas, Florida, California, and Illinois are major operating hubs for the company.
Although Target has no sizable overseas activities, it does provide international shipping in particular countries, such as the United Kingdom.
AppsRhino offers the best Tech-driven solutions for Home services, Laundry delivery, Alcohol delivery, Grocery Delivery, Food Delivery, and Taxi Services, Home services, Laundry delivery, Alcohol delivery, Grocery Delivery, On-demand Cannabis, and Taxi Services:
Customer Relationships
Customers can use this digital sales channel to browse the company's product catalog, place orders, track delivery, and manage account information—without directly engaging with the company's sales and service representatives.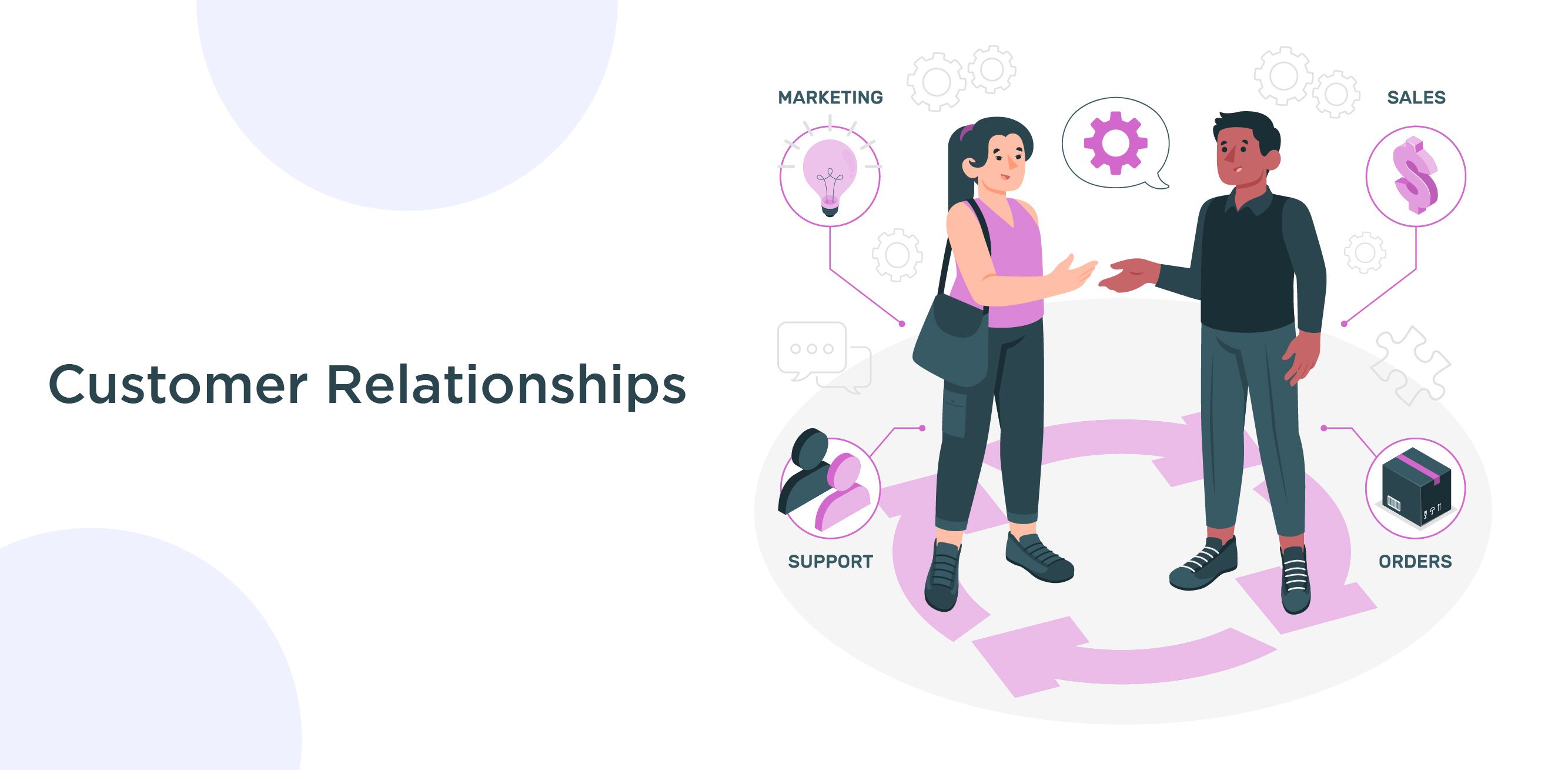 Through its online retail platform, Target allows customers to purchase a significant number of its products on a self-service basis.
Through its network of retail locations, Target provides a more personalized level of service with its in-store sales and service staff.
Target also runs several social media profiles to communicate with its customers directly.
Major Activities
Target is a general merchandise retailer in the United States.
Its physical and digital retail channels offer a wide variety of everyday essentials and merchandise.
As part of its general merchandise stores, the company offers an edited assortment of—food products, including perishables, dry goods, dairy products, frozen items, clothing, shoes, homeware, toys, video games, electronics, and sports equipment.
Target's brands include:
Archer Farms

Market Pantry

Threshold

Simply Balanced

Merona

Room Essentials

Wine Cube

Circo

Embark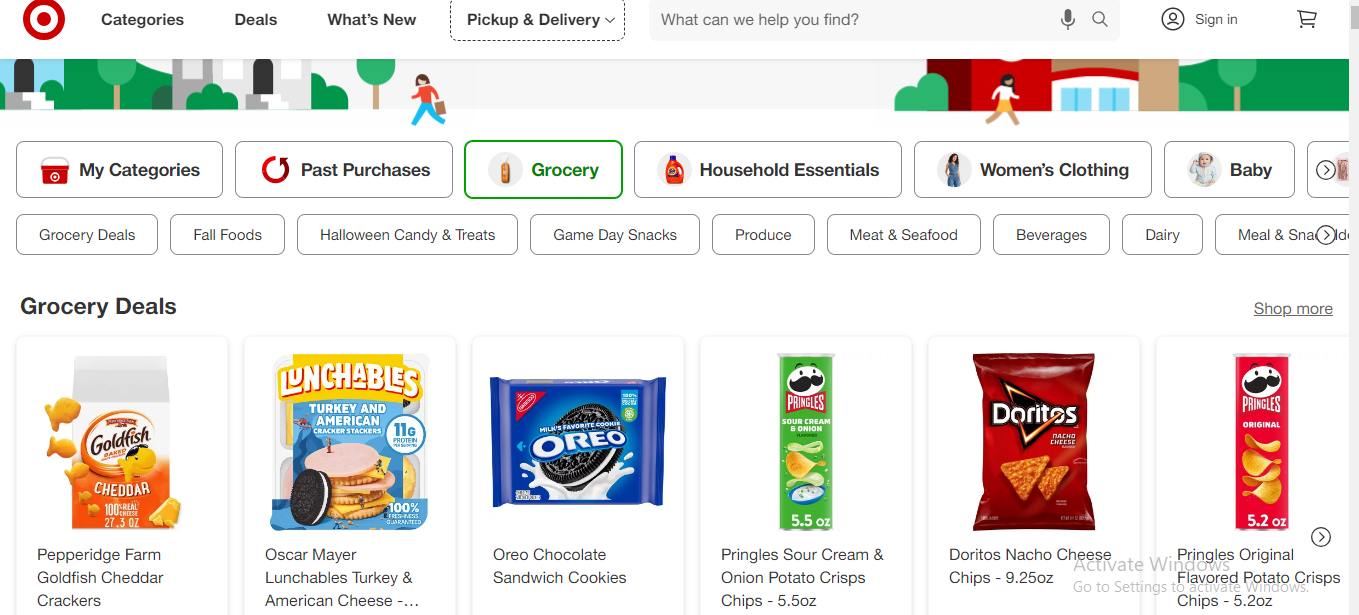 Key Partners
In order to provide high-quality service to its customers, Target partners with various companies and organizations.
A general classification of these partners can be made as follows:
Suppliers and vendors. This includes Target's supply of products and merchandise for resale on its website and in its retail stores.

A distribution and logistics partner is a group of organizations that support and extend Target's logistics and distribution operations. This ensures that its merchandise is delivered quickly and efficiently.

In collaboration with Original Equipment Manufacturers (OEMs) and designers, Target develops and designs products for sale in its stores.

In the US, Target collaborates with non-profits and charitable organizations on social and community projects.

With strategic and alliance partners, Target collaborates on branding, marketing, and other joint projects across multiple business sectors.
Attributable Resources
Intellectual property and brands are Target's essential resources, as are its—product catalog, supply chain and distribution, IT and communication infrastructure, physical retail outlets, partnerships, and personnel.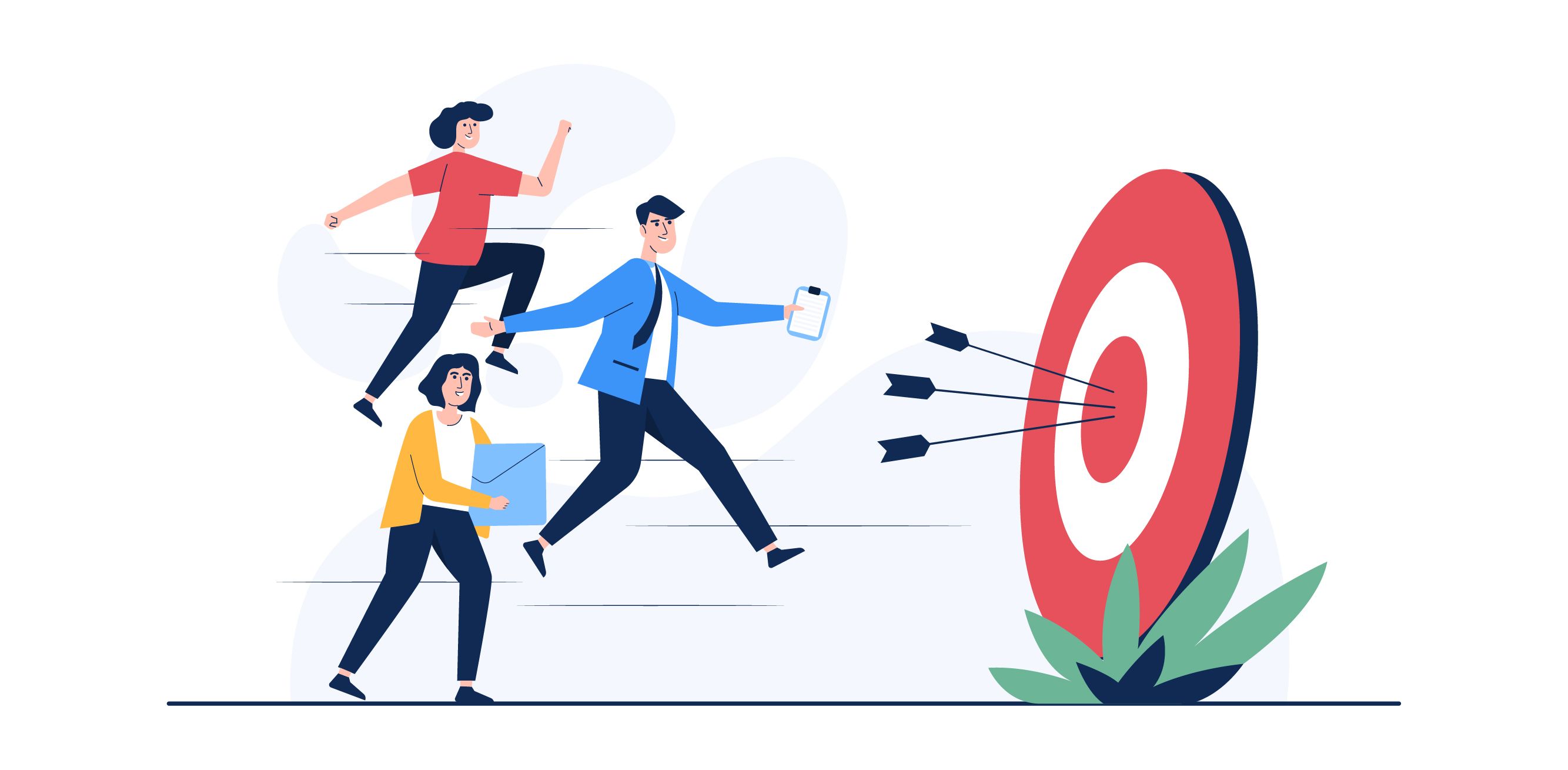 Over the years, Target has owned and leased an extensive portfolio of real estate properties across the US.
This includes 1,792 retail outlets, most of which are owned, and its 40 distribution centers.
Cost Structure
Target incurs costs related to developing its:
Original products.

Procuring merchandise and products.

Hiring professionals.

Developing & maintaining its online sales channel.

IT and communications infrastructure.

Implementing marketing and advertising campaigns.

Managing its partnerships.

Retaining its employees.
Furthermore, Target operates its—physical retail chain and distribution infrastructure, implements marketing and advertising campaigns, and maintains its personnel.
During 2015, Target's most significant expense was its cost of sales, which totaled $52 billion.
In addition to selling, general, and administrative costs, $14.67 billion was recorded in compensation, benefit, and occupancy expenses.
Revenue Streams
In addition to selling general merchandise in its retail outlets and online, Target generates revenue through its digital sales channels.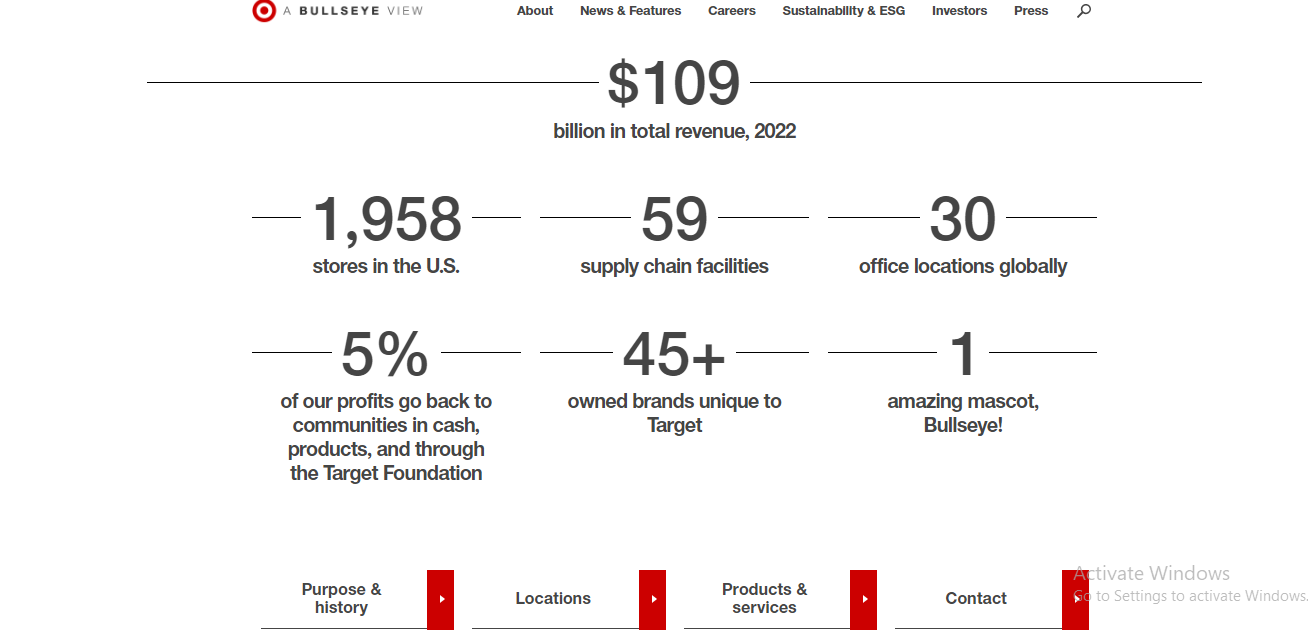 Most of the company's revenue comes from point-of-sale fees and additional charges, such as shipping.
As of 2015, Target reported net sales of $73.79 billion, slightly increasing from $72.62 billion in 2014.
Revenue was primarily generated by the Company's US operations, with a small portion coming from its discontinued Canadian operations.
In 2018, Target corporation's comparable sales grew by 3.4%, driven by a 2.7% increase in traffic.
Comparable store sales increased by 1.4% in 2019, but digital channel sales increased by 29%, driving similar sales up by 1.9%.
The company's operating income increased by 13.3% to $4.7 billion in 2019.
Conclusion
Despite intense competition, Target has maintained a strong competitive position in the retail industry.
As a result of its growth in sales and customer base, the company continues to prosper. Investing in technology is also helping the company grow e-commerce sales.
Furthermore, the company is strengthening its fulfillment network to increase online sales.
Target Corporation has established a robust business model with quality products and a competitive pricing strategy.
These factors have contributed significantly to the brand's impressive growth.
Target has a strong position in the retail industry in the United States and is expected to maintain its growth momentum.
When it comes to starting a retail business and employing an on-demand app to run it, hiring AppsRhino should be your #1 choice.
The company has developed over a hundred mobile apps for delighted clients worldwide.
With AppsRhino, you can turn your app development dreams into reality!
Get in touch with us today!
Frequently Asked Question (FAQs)
How does Target's business model differ from other retailers?
Target's business model focuses on offering a curated selection of products, combining affordable pricing with trendy and high-quality merchandise. Their emphasis on creating a unique shopping experience sets them apart from other retailers.
What are the key elements of Target's business strategy?
Target's business strategy includes a strong focus on exclusive partnerships, in-house brands, omnichannel integration, and localized assortments to cater to diverse customer preferences and enhance the shopping experience.
How does Target's promotional strategy work?
Target employs various promotional strategies such as weekly ads, sales events, discounts, and exclusive deals. They focus on delivering value to customers through targeted promotions and loyalty programs like Target Circle.
How does Target compete with online retail giants like Amazon?
Target competes with online giants by strengthening its omnichannel capabilities. This includes same-day delivery, buy online, pick up in-store (BOPIS), curbside pickup options, and leveraging their physical stores as distribution centers.
How does Target attract and retain customers?
Target attracts customers through a combination of differentiated offerings, appealing in-house brands, stylish collaborations, personalized marketing, rewards programs, excellent customer service, and a convenient shopping experience.
How does Target adapt to changing consumer trends?
Target closely monitors consumer trends and adjusts its product selection accordingly. They collaborate with influencers, launch limited-edition collections, and regularly update their assortment to align with evolving consumer preferences.