In many respects, technology is assisting medical practices. Since the number of Covid-19 instances in the US has increased, telemedicine has become increasingly popular with patients. It is still frequently chosen by many different patients nowadays. Simply put, telemedicine is now the new norm in the medical field. Despite this, many doctors and patients want to know if the new normal is here to stay. The sustained expansion of telemedicine in 2021 is fueled by ongoing solid uptake, positive consumer perception, and substantial investment in this area. A recent analysis shows telemedicine use has grown 38 times since the pre-COVID-19 baseline.
Telemedicine uptake
Telemedicine is emerging as the new standard in primary healthcare. The increase in this trend has several causes. Let's look at some of them.
A More Affordable Option
Telemedicine is undoubtedly a less expensive option than standard medical care. It is so that most clinics may significantly reduce their operational costs. However, it also spares patients the trouble of making clinic visits. Patients frequently don't need admission for less severe medical conditions, reducing costs. Compared to a traditional exam, which costs about $150, an average telemedicine care appointment costs about $80. In this sense, it is less expensive.
It is practical
Convenience comes to mind while discussing telemedicine. It is so that you can practice telemedicine without visiting a clinic physically. You wind up saving money on your journey, which is also hassle-free. Therefore, telemedicine is undoubtedly practical and critical in why most patients choose this solution.
High-quality care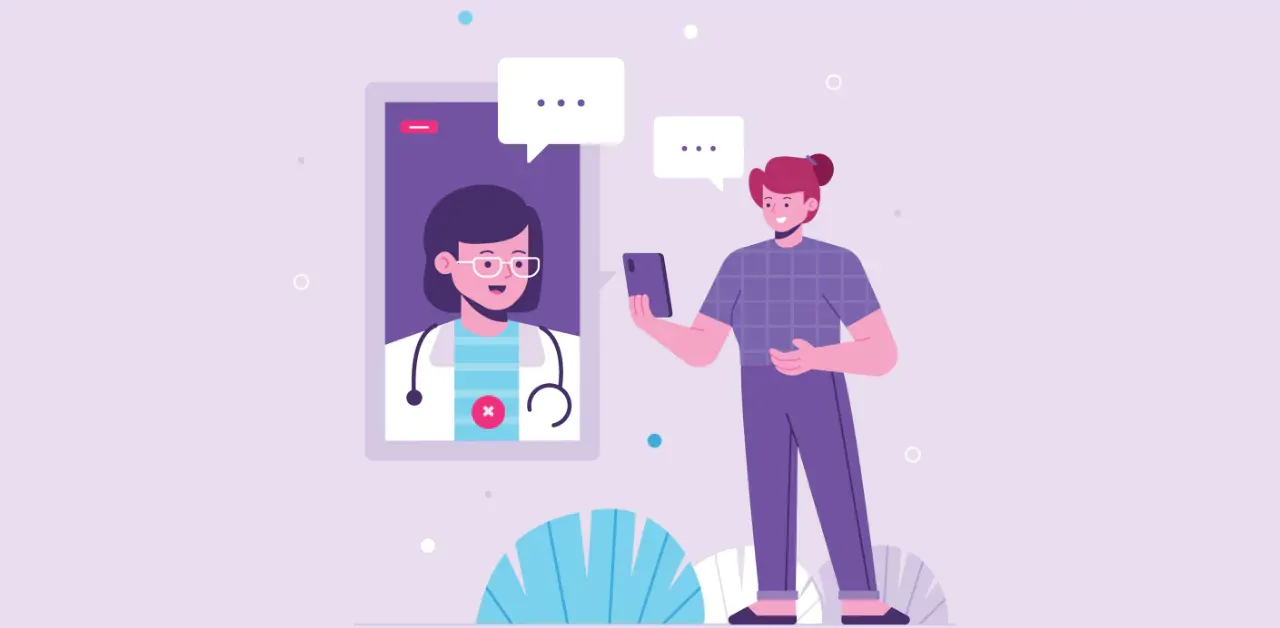 With telemedicine, the process for routine checks or even bespoke appointments is similar to a checkup. Therefore, telemedicine also guarantees high-quality care. Patients enjoy the telemedicine practice because they get the same level of care.
Majority of Insurances Covered
Many insurance providers initially refused to pay for telemedicine. However, the pandemic and some stringent regulations required remote medical assistance services. As a result, most insurance companies now pay for appointments for telemedicine. Therefore, there was no incentive for the majority to choose another healthcare option when the insurance covered such convenient healthcare services.
It is essential at this time.
This kind of service is urgently needed regardless of the advantages of telemedicine care. Telemedicine is already the norm in this sector, thanks to its convenience and cheaper costs.
Regulatory adjustments
During COVID-19, some regulatory improvements that made telehealth more accessible were made permanent. For instance, in the final 2021 physician fee schedule rule, CMS permitted telehealth coverage for many CPT codes.
The next chapter of telemedicine
Telemedicine seems sure to continue to be a viable treatment option. This adoption rate is influenced by several factors, including high ongoing consumption, positive consumer perception, the regulatory framework, and significant investment in this market. We are watching the industry advance and innovate beyond the comfort of "virtual urgent care." Consumers will receive new care models that support the "triple aim" of healthcare thanks to innovations in virtual longitudinal care, as well as investments in "digital front doors" and experiments with hybrid "online/offline" models
1. Making ordinary medical care more convenient
Integrating e-triage technologies with virtual visits provides a more significant "digital front door" for healthcare, allowing patients to access care conveniently. It minimizes the cost of care by preventing unnecessary ED visits. Incorporating care advocacy and telemedicine solutions into the value proposition makes it simple for customers to obtain care and choose the best provider for their requirements.
2. Increasing accessibility, particularly for specialists and mental health care
Increasing the variety of behavioral health services available has the potential to address the lack of providers in many areas of the country. For example, 56 percent of American counties do not have any psychiatrists, 64 percent do not have enough mental health specialists, and 70 percent do not have child psychiatrists. This kind of access may also present a chance to strengthen ties between the community, payers, and providers. They are increasing the capacity for specialized care access, for example, in rural locations where numerous specialties might not be available. Provider-to-provider virtual health can enhance patient experience and quality of care even outside rural settings by quickly obtaining specialized feedback.
Best telemedicine software for hospitals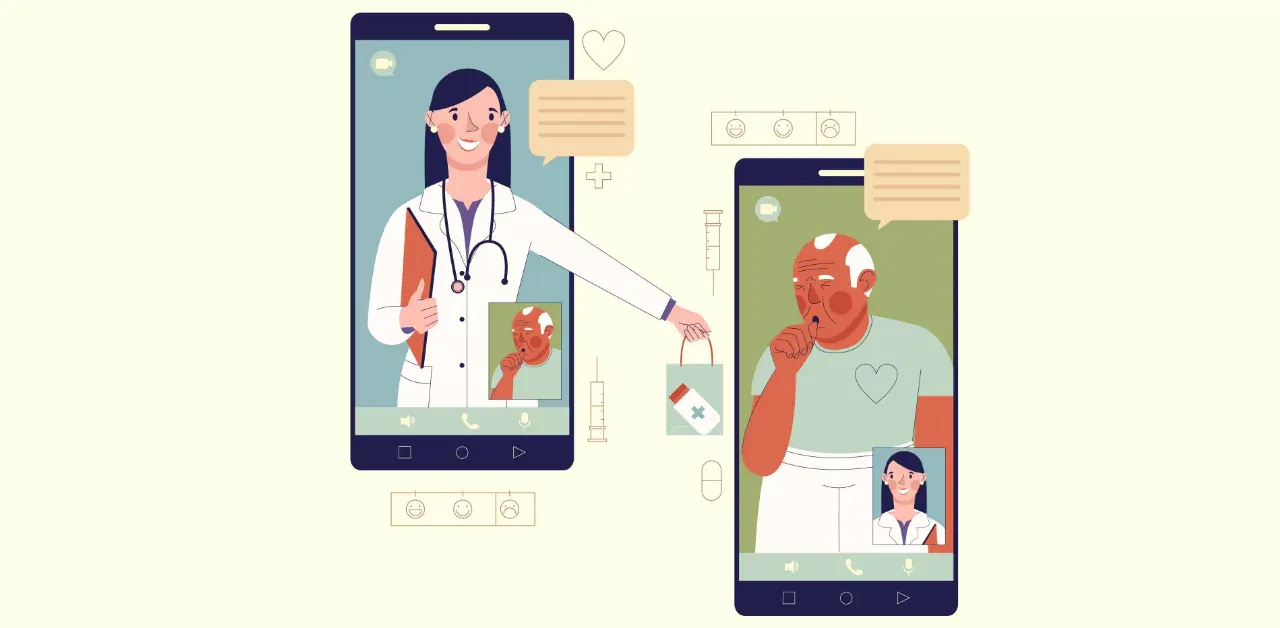 Healthcare professionals can efficiently assess, diagnose, and treat patients remotely thanks to telemedicine, commonly referred to as telehealth. In place of in-person clinic appointments, telemedicine uses electronic and intelligent device technologies (such as web conferencing and mobile applications). With the help of telemedicine, medical practitioners may provide their patients with convenience, improve engagement, and lower the number of missed appointments and cancellations. Any medical professional, regardless of specialty, can use telemedicine software.
For a product to be eligible for the Telemedicine category, it must:
To comply with HIPAA regulations, encrypt patient data.
Utilize technologies based on telecoms
Observe telemedicine and telehealth regulations that are specific to each state
Spruce Health
Designed specifically for the healthcare industry, Spruce Health is an all-in-one HIPAA-compliant platform that brings together calls, voicemails, texts, secure messaging, faxes, videos, and telemedicine in one location. Your entire practice's phone system, including VoIP phones, may be run on Spruce. For advanced techniques, Spruce offers mass messaging, workflow automation, payments, membership-based auto-tagging, and EHR connectors. It also provides an after-hours phone solution.
Mend
Mend is a fully functional telemedicine platform that aims to boost productivity and revenue by lowering the number of missed appointments. It is accomplished by incorporating SMS appointment reminders, online forms, and patient self-scheduling, which, when taken as whole lower no-show rates to single percentiles. Naturally, it also provides audio and video calling. Still, it also has a variety of automated procedures to improve workflows and efficiency, not the least by lowering the number of tools and screens that users use to interact. Additionally, it eliminates the need for manual entry by filling out online forms as simple as using drag and drop. Another benefit is that it offers a variety of survey alternatives so you may identify any potential weaknesses in how your clinic interacts with patients. By acting on any findings, you lower the risk of negative reviews that could be potentially harmful. Mend can integrate with the majority of EHR and PM software platforms and attempts to reduce the number of tools and screens needed.
Remaining obstacles to overcome
Even with these advancements, problems must be solved before virtual care can reach its full potential. These difficulties include the following:
Given the rapid proliferation of point solutions, there is a need for better data integration and enhanced data flows across the different stakeholders in the ecosystem.
Integrating virtual health activities into physicians' daily workflows is required, especially to enable hybrid care models. They will combine online and in-person care delivery. It is also essential to align incentives for virtual health activities with the broader drive toward value-based care.
There is potential to enhance healthcare affordability, accessibility, and quality while embracing the $2 trillion economic opportunity that telemedicine represents.
Through the power of telemedicine, industry leaders have the chance to work together to assist consumers and providers in enhancing access and quality. In conclusion, telemedicine has established itself as the new standard in the healthcare sector. Patients are more likely to prefer telehealth care to conventional health care modules because of the advantages outlined above and the extra convenience. To launch a telemedicine app, contact AppsRhino to enjoy our services and become a part of the future of healthcare!