Introduction

Why do people like Food Delivery Apps in 2022?
According to Real Researcher, 74.45% use Food Delivery Apps to order Food for themselves and their loved ones. Moreover, Food Delivery Apps have generated a revenue of $323.30 billion in the USA for 2022! Imagine that it's a Sunday evening, and you are watching a show on the television. It's almost dinner time, and you feel hungry.
You don't feel like cooking or going out is not an option.
Hence, you open your favorite Food Delivery App and order some mouthwatering Food!
People prefer Food Delivery Apps for numerous reasons. Customers are busy and find no time for themselves. Moreover, some people may not like cooking daily.
Therefore, Food Delivery Apps in 2022 are a medium for providing meals with luxury!
Creating a Food Delivery App will benefit you and your company in the changing digital world and post-pandemic situations.
Let's look at this blog to understand the Nine essential Food Delivery App Features for 2022!
Nine Food Delivery App Features
Every business should create three Delivery App Types. This division should include
Customer Food Delivery App

Restaurant App

Driver App
Let's understand the meal-ordering procedure from any Food Delivery App.
Imagine you are a buyer, and you have friends coming over for the Football game tonight! You wish to order some pizzas and cold drinks. You open the Food Delivery App, search for the best Pizza store nearby and place your order!
Next, you opt for online payment, pay through your e-wallet, and wait for your delicious meal to arrive. The Restaurant receives the order notification through the Restaurant App and makes the pizzas for Delivery.
At the same time, the Driver arrives at the Restaurant, picks up your order, and brings it to your doorstep. Now, you can enjoy it with your friends and football!
While this process of ordering and Delivery proceeds, numerous features will make it effortless, attractive, and swift!
Let's understand the nine essential Food Delivery App Features for your project to stand out among others!
Notifications for offers and updates!
Suppose your customers download your Food Delivery App on their smartphone. They may have downloaded other apps or wish to eat at restaurants.
How will your Food Delivery App remind the smartphone owner it exists? Push- Notifications!
Allow customers to see you every day! Let them turn on the App Notification and inform them about the latest Restaurant nearby. Tell them you are launching a new order next week. Ask them if they are hungry for breakfast.
Moreover, you can connect with your customers and contact them anytime using the Notification feature.
Real-Time Tracking Feature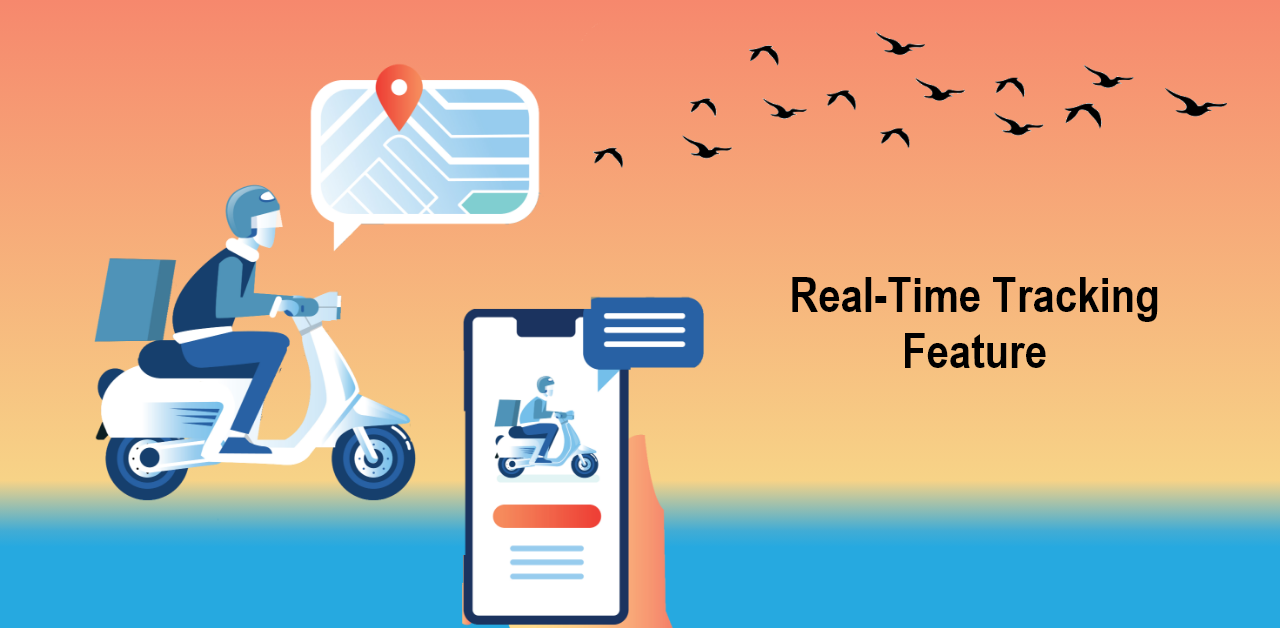 One of the best Food Delivery App features is Real-Time Food Tracking. Customers want to know the location of their Food. They wish to see how their Food travels from the Restaurant to their doorstep. Therefore, you should add the Real-Time Tracking Feature using the Global Positioning System (GPS).
This Food Delivery App Feature builds customer trust. It allows you to help your customers understand that their Food is arriving safely.
Multiple Payment Methods
There are numerous reasons why customers like the Multiple Payment Methods Food Delivery App Feature.
As a customer, you may want to pay with your credit card today and choose cash-on-delivery tomorrow.
Therefore, you shall allow your customers to choose from credit cards, debit cards, e-wallets, bank transfers, offline cash, etc. You do not want your buyers to switch from your Food Delivery App to another based on the lack of Payment methods.
Filters for Food and Restaurant Search
A search Filter is an essential Food Delivery App Feature customers use now and then.
Imagine that you are hungry and want to order Pasta for dinner. Will you like to go through the entire Food Delivery App to find Pasta, or would you simply look for it in the Search Bar?Moreover, your customers may want to order from a particular Restaurant or locality. You shall install the feature of veg, non-veg, and vegan food per user's choice.
Customer Service
Food Buyers want to share their problems if any, and your Food Delivery App should offer the feature. There may be situations where the buyer's Food arrives late, or they aren't satisfied with the delivered products.
Therefore, you should allow your customers to contact you for problems, queries, and interactions. You can build confidence among your buyers, and your sales will rise.
You can build the Customer Service Food Delivery App Feature with chatbots (The perfect option is BotPenguin!) or phone calls and text messages.
Customer Reviews
Reviews hold great importance for your Food Delivery App. As a customer, you look at the stars and reviews of every smartphone app before downloading it.
Ratings define how the App was for other customers. Allow your customers to rate every dish and Restaurant after they order the Food.
Additionally, allow them to review your service as a Food Delivery App or Restaurant Delivery Partner!
Registration or Sign-up process
Imagine you are hungry. You have been thinking about mouthwatering Food on your way home. Now you want to order as soon as possible for your empty stomach.
Hence, you open PlayStore or App Store and download a Food Delivery App. You come across a Registration page where you have to fill in details for ordering Food.
You start filling out the sign-up form but find it ridiculously long. What will you do? You will delete that Food Delivery App and download another.
There are numerous reasons why the Registration Food Delivery App Feature should be short, effortless, and fast!
Try not to focus on unnecessary details and allow customers to order their favorite meal sooner.
Personalization
Have you ever come across websites and Apps where their home page has a section called "You might like"?
Your Food Delivery App should integrate with Artificial Intelligence to provide choices for frequent customers.
If your customer orders burgers, show them a list of restaurants offering burgers.
Moreover, allow the buyers to view discounts and offers on preferred orders. Personalization improves sales and profits as customers don't have to decide what to buy. You give them what they want in one go!
Order Scheduling
Think of a situation where the buyer wants to have a party the following day. They have to order numerous Food items and beverages. They can't place an order today as the fresh Food is better. Moreover, they won't get time tomorrow. What to do?
Customers should be able to set the delivery time through your Scheduling Food Delivery App Feature. You should give a minimum Delivery Time and allow them to choose the Delivery Date per their requirement and Restaurant's ease.
Best Food Delivery Apps 2022 - A Brief Study
Do you want to know about the Food Delivery Apps 2022 that lead the market? These companies have been successful in reaching buyers' homes and stomachs.
A Food Delivery App attains success because of two reasons.
The First reason is repeat customers. You shall provide the best services to customers who order Food from you and ask for their reviews.

Another reason for the success is new customers and reach. If your business wants to become efficient, you should get new customers daily. You can get them through referrals, discounts, etc.
Let's look at the leading Food Delivery Apps in 2022!
UberEats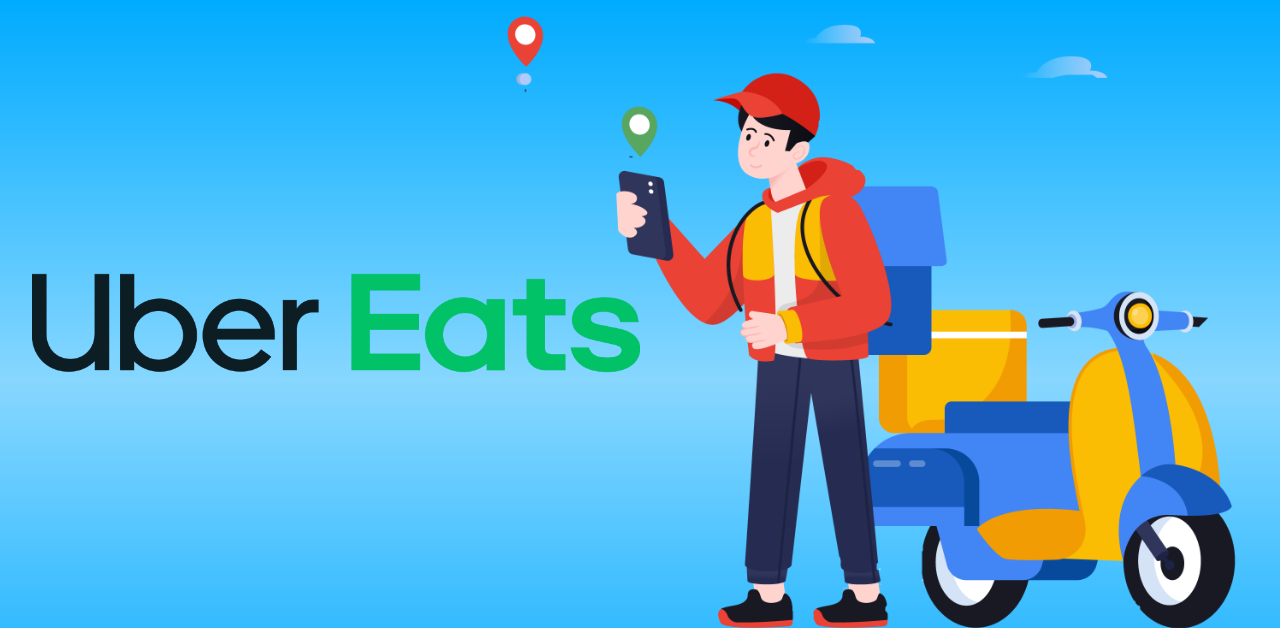 This Food Delivery App has a 4.8-star rating on AppStore and a 4.4-star rating on Google PlayStore. Moreover, it's the third-best Food Delivery App after McDonald's and DoorDash on the App Store!
Customers can choose from the best food-sellers and restaurants locally and get Food at their doorstep!
Just like the Taxi-Booking App Uber, UberEats became famous among buyers.
UberEats provides services in more than 25 countries and is willing to expand. One of the best features of UberEats includes the Customer App, Driver App, and Restaurant App. Therefore, every member of this Food Delivery App gets access to convenient services and communication!
DoorDash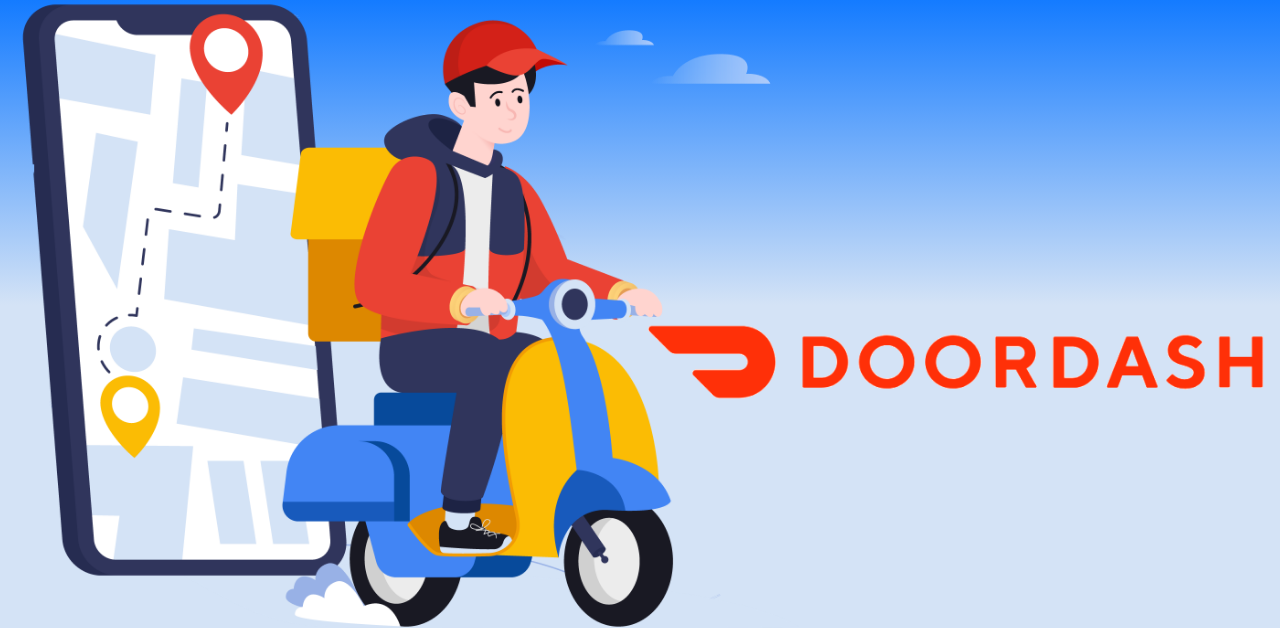 This platform is one of the most used Food Delivery apps. DoorDash has Apps for Customers, drivers, and Restaurants like Uber Eats.
According to Business of Apps, DoorDash has a 50% market share in the US market. DoorDash has 4.7 stars on App Store and 4.6 stars on PlayStore!
DoorDash provides Food Delivery services in 800 cities in the USA and has been successful in building trusting customers.
This Food Delivery App introduced Contact-less Delivery during the Covid-19 pandemic.
GrubHub
According to Business of Apps, GrubHub had 31.4 million active users in 2020. The buyer count has been growing since!
Customers can get Food from local restaurants and national chains. Moreover, like most Food Delivery Apps in 2022, GrubHub offers multiple payment options for customers.
GrubHub has 4.7 and 4.5 star-rating on App Store and PlayStore, respectively!
Final Words
You want to create a Food Delivery App for your customers, and you understand the essential Features you need to add. What next?
How to be part of the best Food Delivery Apps in 2022? First, you should create a plan. You should fix the budget, requirements, developers, design, etc.
You should understand what you want to create for your business and users! Moreover, you shall select your market reach and App locality.
Next, hire developers and testing engineers for Food Delivery App creation, add necessary features and launch it in the market!
If you focus on making your customers happy, you can create the ideal Food Delivery App and website. If you require help in Appb building, you should contact AppsRhino!
We have a highly efficient set of developers and engineers for your project! Moreover, we are here to support you at every step.
Connect with us today and start your dream project now!