Introduction
Sure, you may have drug identification software on your work computer. But when a patient asks, "What's this?" and hands you a white pill that looks exactly like every other pill, you want to double-check.
By 2025, the mobile health sector will be worth over $300 billion. Between 2019 and 2025, the telehealth business is likely to increase by 19 percent. And, from now until 2025, healthcare data is expected to expand by 36%.
Given all of this innovation, how do you navigate the myriad of patient and fitness-focused applications out today to discover genuinely useful ones in a clinical context? We've answered this question for you to make things simple in this blog.
Summary
Employees in the healthcare industry are constantly on the move. Providers frequently go from their desks, checking on patients and talking with other employees. Physicians may find it challenging to access medical databases and references when away from their desktop computers.
It is where medical applications may help. Medical applications allow healthcare providers to get the information they need to aid patients regardless of where they are. Let's look at 9 of the most popular medical applications for healthcare workers and see how you might incorporate them into your practice.
Key takeaways:
What are healthcare applications, and how to use them?
Advantages of healthcare apps
Efficiency
Accuracy
convenience
Top 9 Healthcare Apps for doctors
Medscape
Prevention TaskForce
VisualDX
Skyscape Medical Library
Epocrates
PEPID
Lexicomp
DynaMed
UpToDate
What are healthcare applications, and how do you use them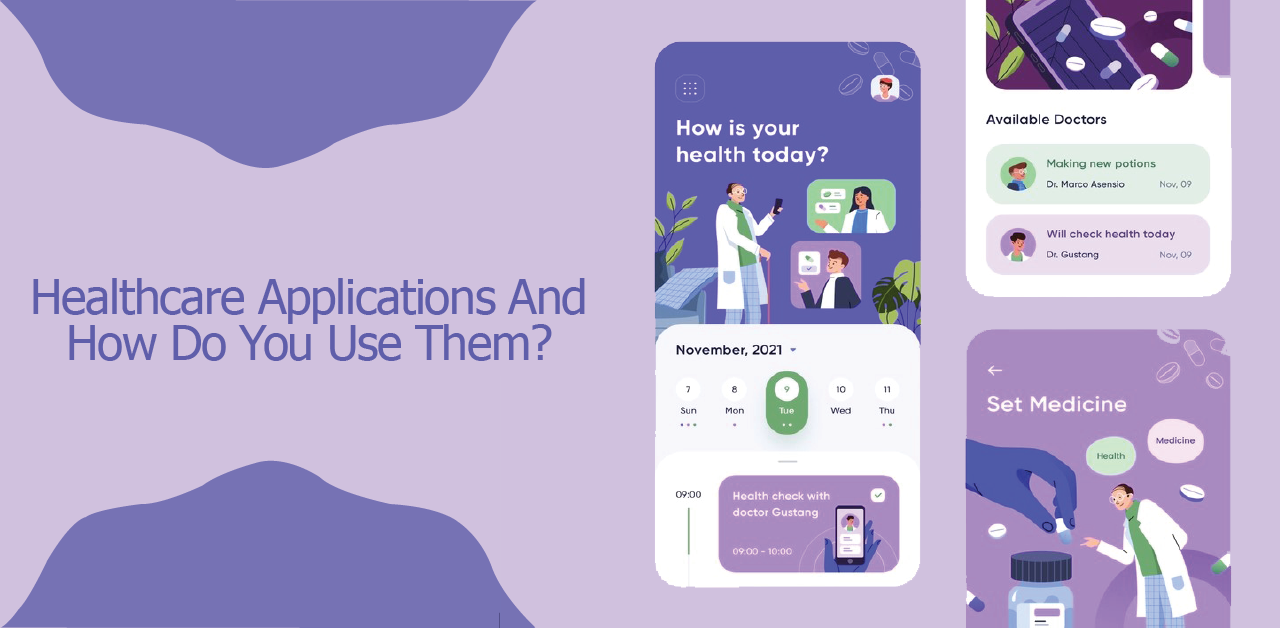 According to the US Food and Drug Administration, medical apps are pieces of software for mobile devices that add to a regulated medical device or change a mobile platform into one. In simple terms, these apps can assist individuals in managing their health and healthcare providers in facilitating and improving patient care.
The software solutions below can all be utilized on a mobile device and have at least five evaluations. Moreover, they are expressly designed for practitioners, according to our inclusion criteria for this post (not patients). Based on user sentiment/recommendations, we divided the apps into categories.
Advantages of healthcare apps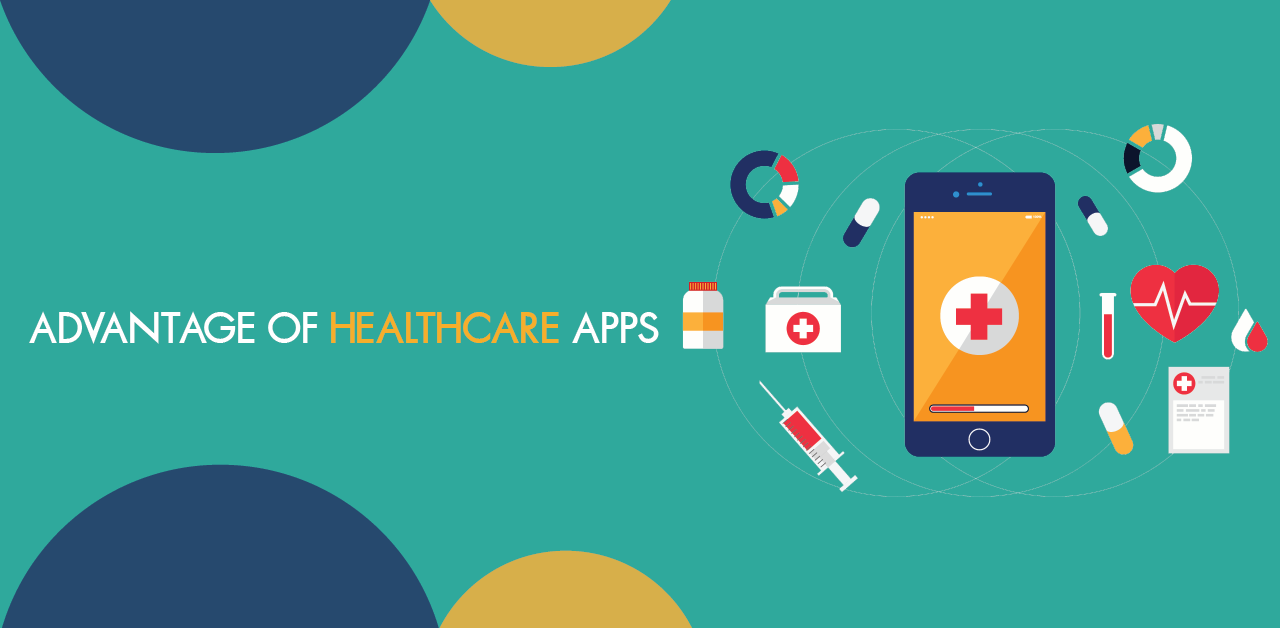 In general, there are three key advantages of adopting smartphone applications for doctors and other medical professionals:
Efficiency
Time is critical in the medical industry, especially for physicians. The amount of time you spend caring for patients is shrinking as more patients knock on your door each day. In reality, the average doctor's appointment is now around 15 minutes long, and it may continue to shrink.
So, how do you work more quickly while maintaining a high level of care? How can you cram all of your job responsibilities into your day without making mistakes? Medical applications can help you make the most of your time during patient visits if you include them in your everyday routine.
Accuracy
Of course, a physician's accuracy is always a top priority. To avoid complicated paper trails, doctors and nurses might use smartphone apps and retain patient records electronically easy-to-understand manner. It can help reduce incorrect diagnoses, prescription errors, and various other perplexing issues.
Physicians can also use apps for research and collaboration, such as discussing patient symptoms with other professionals to arrive at a more accurate diagnosis or treatment plan. Accuracy helps doctors avoid medical malpractice lawsuits, which is usually good.
Convenience
Convenience is an advantage that is arguably more important than the previous two. Medical practitioners now have access to technologies that will help them be more accurate and efficient, and they are right at their fingertips. They no longer need to travel, sift through large textbooks, or rush from patients to computers to get data.
The most significant advantage of mobile apps is that they are accessible to any medical worker with a smartphone — whether personal or provided by the hospital — and are pretty simple to use.
The Top 9 Healthcare Apps for Doctors
Medscape
Medscape is a well-known app for medical news. The app compiles the most recent medical research publications into a single, easy-to-navigate platform for doctors and medical students.
While Medscape is best recognized for providing medical news, it also offers medical calculators, medication safety information, CME/CE activities, and even a doctor network.
This app is available for both Android and iOS devices. After you've made your free account, you'll be able to immediately access the research you need to keep current in your field.
Prevention TaskForce
The US Department of Health and Human Services and the Agency for Healthcare Research and Quality established the Prevention Task Force app, a medical app.
The app can help primary care clinicians identify the right resources for their patients' needs. Providers can search for available screening, counseling, and mediation options by entering their patients' information.
The app supports both Android and Apple smartphones. Healthcare workers and institutions can also request access to the API.
VisualDx
VisualDx is a medical reference software based on photos that contain hundreds of images of various diseases and ailments.
Providers can compare their patients' symptoms to those of other disorders. Physicians can use VisualDx's search feature to enter their patient's symptoms and find possible diagnoses and reference photos.
You'll need to sign up for a membership to use the app. It's available in various languages and works on both Android and iOS.
Skyscape Medical Library
The Skyscape Medical Library provides doctors, nurses, and other healthcare workers with up-to-date medical knowledge. The app's library includes a variety of healthcare texts and pharmacological information. A clinical calculator is also included.
The software is free, but some features require in-app purchases. It works on both iOS and Android devices.
Epocrates
It's a drug reference app that focuses on medical information. It includes information on prescribing and safety, such as the differences between adult and pediatric doses and probable adverse reactions and warnings. The app may also determine whether a specific insurance plan covers a drug.
Epocrates is compatible with both Android and iOS devices. There is a free edition and a membership plan available for the customers.
PEPID
PEPID is a customizable medical reference for doctors, nurses, EMTs, and paramedics.
With industry-specific bullet-point lists that give what you need to know, the knowledge is meant to be swiftly digested and then used in the field. A medical medication database, as well as medical calculators and drawings, are available on PEPID.
The software works with Android and iOS and Windows and BlackBerry.
Lexicomp
Lexicomp is a drug reference software that gives you access to over 20 medical databases. The app has a pharmacogenomics database, IV compatibility, current medicine shortages, and patient instructional content, among other features. Furthermore, because all data is stored on your device, you can utilize it even if you don't have internet access.
Android and iOS devices can use the reference app. While the app does require a membership to use, it is well worth it; it does provide a one-month free trial for customers to see if it's appropriate for them.
DynaMed
It's a medical reference tool like Google's search engine, making it simple. Other physicians examine the medical material. The software connects to your desktop, allowing you to work from anywhere.
DynaMed is available for both Android and iOS. However, access needs a membership plan.
UpToDate
It's a tool that doctors can utilize to make more informed clinical judgments. You can download and share pertinent medical and medication content with colleagues using this medical reference. Spanish, Chinese, and Russian are among the languages supported by the app.
UpToDate works with various Android devices and iOS devices, including iPhones and iPads. You'll need a subscription (individual or institutional) to utilize it.
Wrapping up
Medical applications are perfect for on-the-go medical professionals. Using the correct medical apps, you can help your patients from your smartphone.
Accidents and misunderstandings can happen even when you try your best as a medical professional. Healthcare applications must collaborate closely with their clients to deliver the highest-quality insurance available to prepare for these scenarios.
Because the medical malpractice insurance market is constantly changing, you can count on AppsRhino to research all of your alternatives and keep you up to date. Our professionals examine the market and do all of the legwork required to discover the best long-term solution for you or your business at a reasonable price.
We hope you'll use the information to provide the finest possible care while becoming more efficient and accurate and avoiding malpractice cases.