The need for software development has increased dramatically worldwide since the outbreak. But increased market instability and demand for technical specialists have forced organizations to embrace modern strategies like Offshore Development Centers (ODC). ODCs are business models used to create resilient and adaptable business models. Nearly $396.3 billion was generated by the global IT outsourcing market in 2021, an increase of 9.8% from the previous year.
An offshore development center will be a larger IT/Development team established abroad to work on your software development project. It will remove some challenges, such as needing experts with the necessary knowledge, scaleable technology resources, security, etc., and enable you to cut back on unnecessary costs.
What is an ODC, and why should you be concerned about it? We have everything covered.
What is an offshore development center?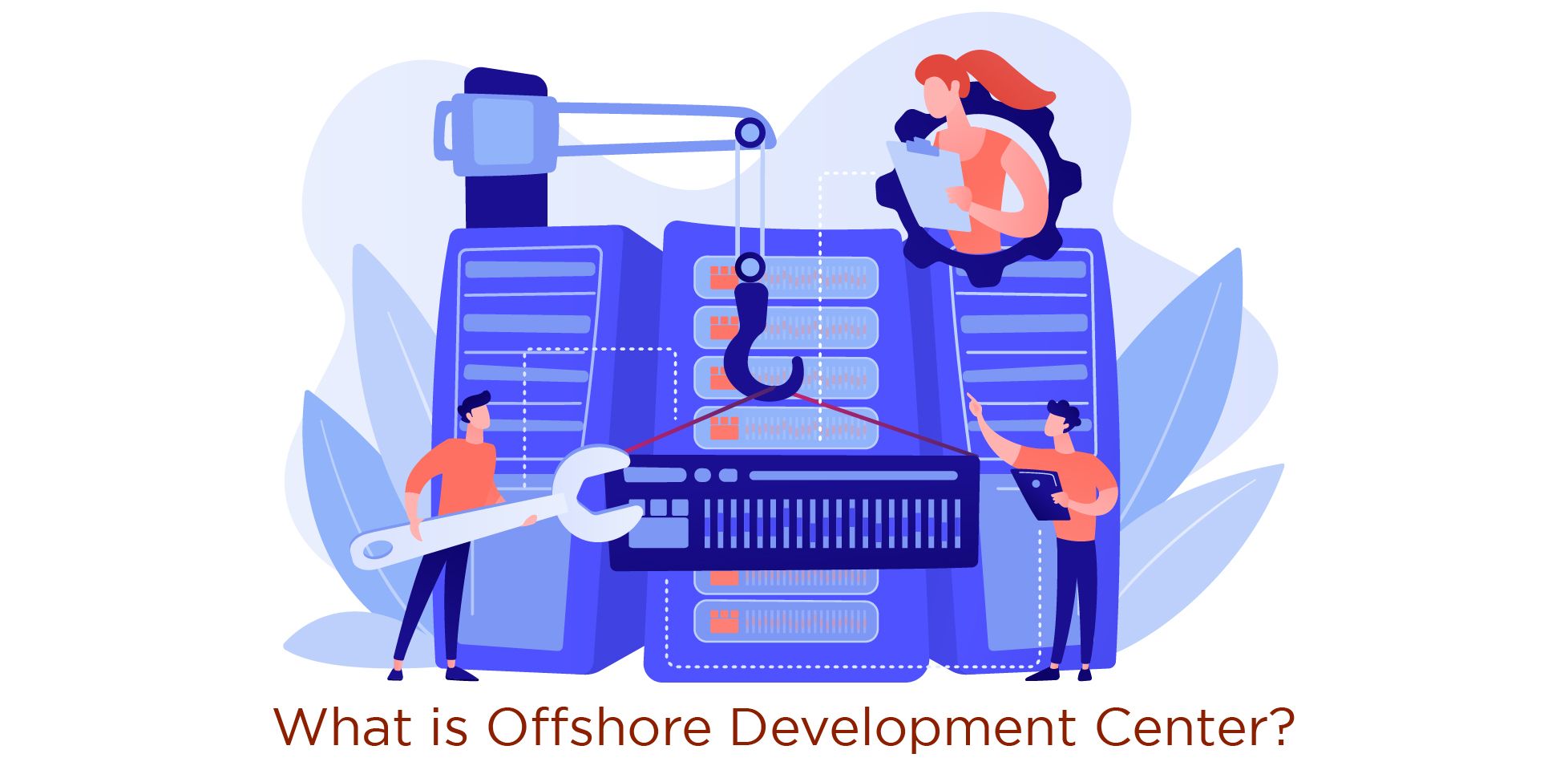 Offshore Development Center (ODC) is a generalized integrated business model appropriate for small businesses and established corporations.
ODC entails assembling a committed remote team of IT specialists to support the on-premises team. A group of devoted software engineers and programmers from abroad might be hired to work hard on your software development project.
By contracting with an offshore organization, you can benefit from competent personnel without making a long-term commitment. You can scale up or down based on the project requirements. An offshore development business model provides a specialized delivery center with all the necessary infrastructure setup, software specialists, software development, design, quality testing, security audits, business operations, and more.
Why should you care about an ODC model?
Imagine you work for a software development company that wants to reduce the time it takes to launch to get an edge over rivals. By collaborating with an offshore development center, you might achieve this goal without stressing the availability of technical personnel or spending excessive money.
When developing a significant project that requires continuous support and updates, such as a Fintech corporate application, constructing an ODC will be more appropriate. After analyzing the project requirements, a specialist offshore development center should be established to determine the project's scope, duration, and cost estimates.
When there are lengthy, complex projects or related projects, using an offshore development model aids in delivering projects more quickly. In the Offshore Development Centre model, all you have to do is oversee and uphold the standard of the job.
The model provides a quick, affordable, fruitful alternative to get your business output quickly.
Furthermore, when your project requires a specific level of technical competence, it is sensible to think about creating an ODC. Most of the time, it isn't easy to acquire access to specialized professionals.
Therefore, you must work extremely hard to find them by market demands. Finding expertise in artificial intelligence, data science, machine learning, and cyber security is challenging, particularly when creating a complex solution. A vast pool of cross-functional teams with a wide range of specialized skill sets makes up an offshore development center.
A data breach might have devastating reputational and economic ramifications if your project involves a sizable volume of security-sensitive data, such as financial information. Therefore, if you have a project that needs a strong cybersecurity team and is sensitive to security risks, the Offshore Development Center model may be better than the other outsourcing techniques.
What sets ODC apart from traditional outsourcing?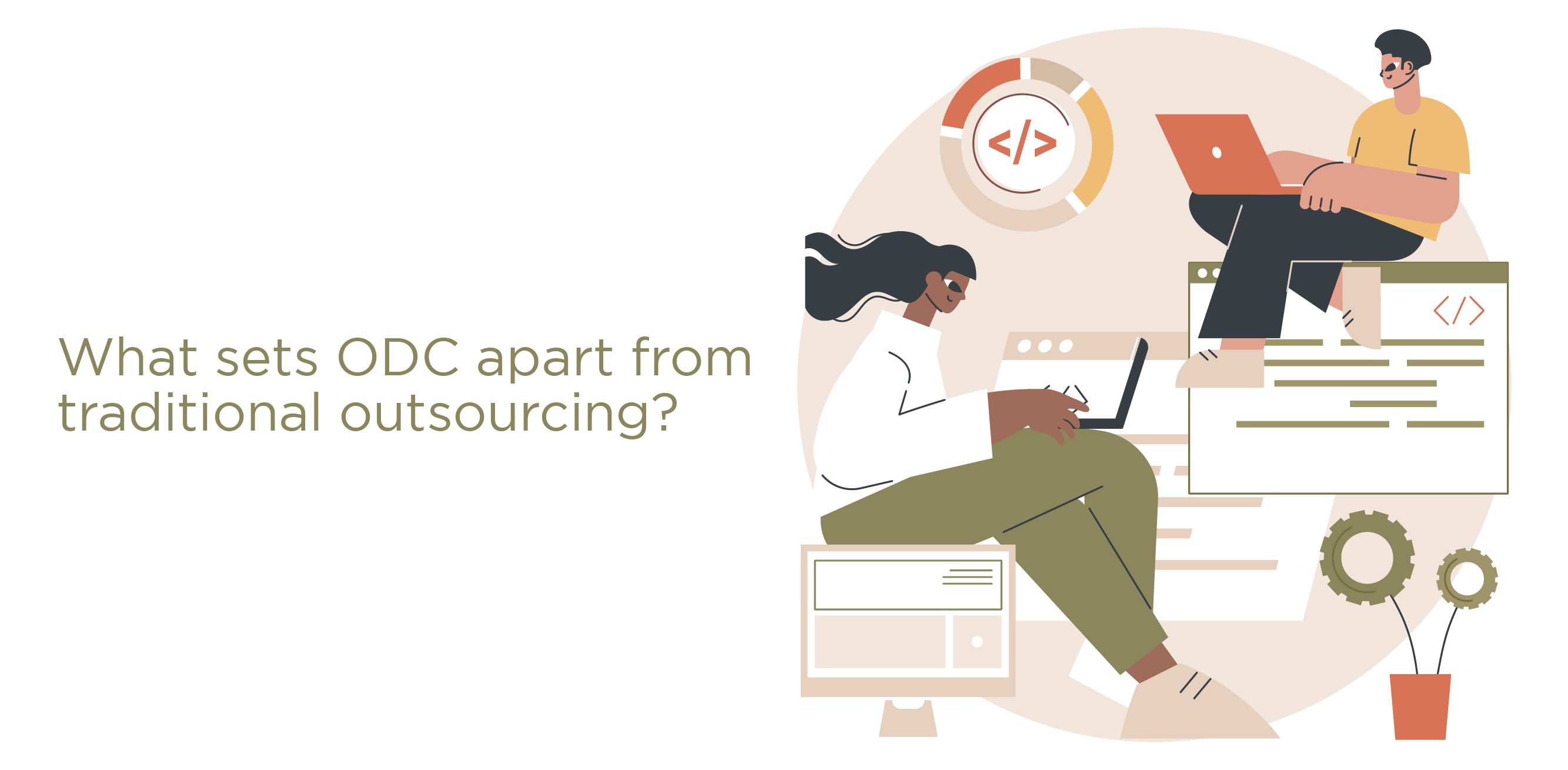 Offshore development centers can be an improved alternative to traditional outsourcing for IT companies.
The following seven factors distinguish ODC from outsourcing:
| | |
| --- | --- |
| ODC | Outsourcing |
| Depending on the size of the team and the contractual time frame | Scale-bound agreement |
| the core group with adaptable staffing | The model that is based on usage |
| a plan and a value-based strategy | Model of relationships focused on tasks |
| the development process is entirely within the control of the customer | The engagement model determines customer authority over the development processes |
| Ideal for significant, long-term projects | Excellent for modest and medium-sized projects |
| Access to a full-fledged team right away | Team ramp-up is based on the needs of the project. |
| countless chances to scale your team | rare opportunities for team scaling |
Why should you be concerned with ODC?

The characteristics of it
After defining "what ODC stands for," it is essential to emphasize that this engagement model has a flexible structure that can be modified using various methods and approaches.
ODC traits typically include the following:
a committed core group in charge of the project

a location where your company's culture and brand are located

Customized infrastructure

a security policy created by your needs and expectations

a program of instruction and training that is specifically tailored

a particular HR program

team adaptability to shifting requirements and budget
Advantages of ODC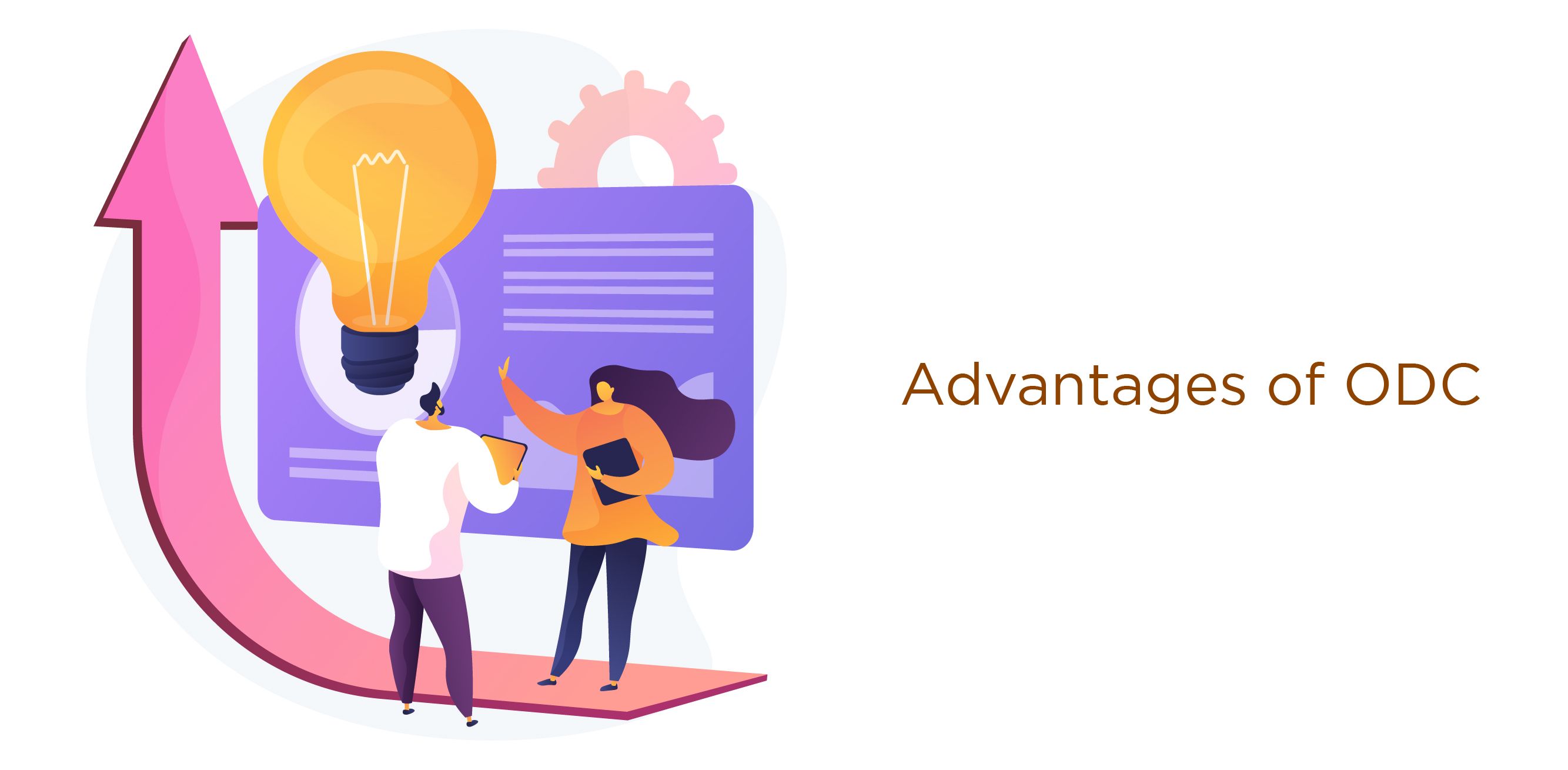 1. Cost-effectiveness: The key benefit of an offshore development center is the decrease in direct and indirect costs associated with things like infrastructure, hiring, training, and equipment.
2. Longer hours: Having a specialized team working remotely in a different time zone ensures that your product will be developed continuously.
3. Concentrate on core competencies: The ODC model enables you to concentrate on core business functions and quickly establish a physical presence in an offshore market.
4. Scalability: Depending on the goals and nature of the project, your company's resource requirements may change. The resource allocation procedure will be more straightforward with an ODC model because the offshore team can complete tasks assigned by the in-house team.
5. Improved security: A better physical and IT infrastructure with all the necessary facilities to support ODC of various capacities has improved security. Comparing the ODC approach to traditional outsourcing methods, it is more secure. To ensure top-notch data safety, your team will be separated into separate offices, and the software and security will be kept current.
6. Access to talent pool: A specialized offshore development center gives you a talent pool of talented and competent people based on your company's needs. Because you will have total control over the specialists assigned to the projects in an ODC team, you may be confident in the caliber of the work.
The Risks of Opening an ODC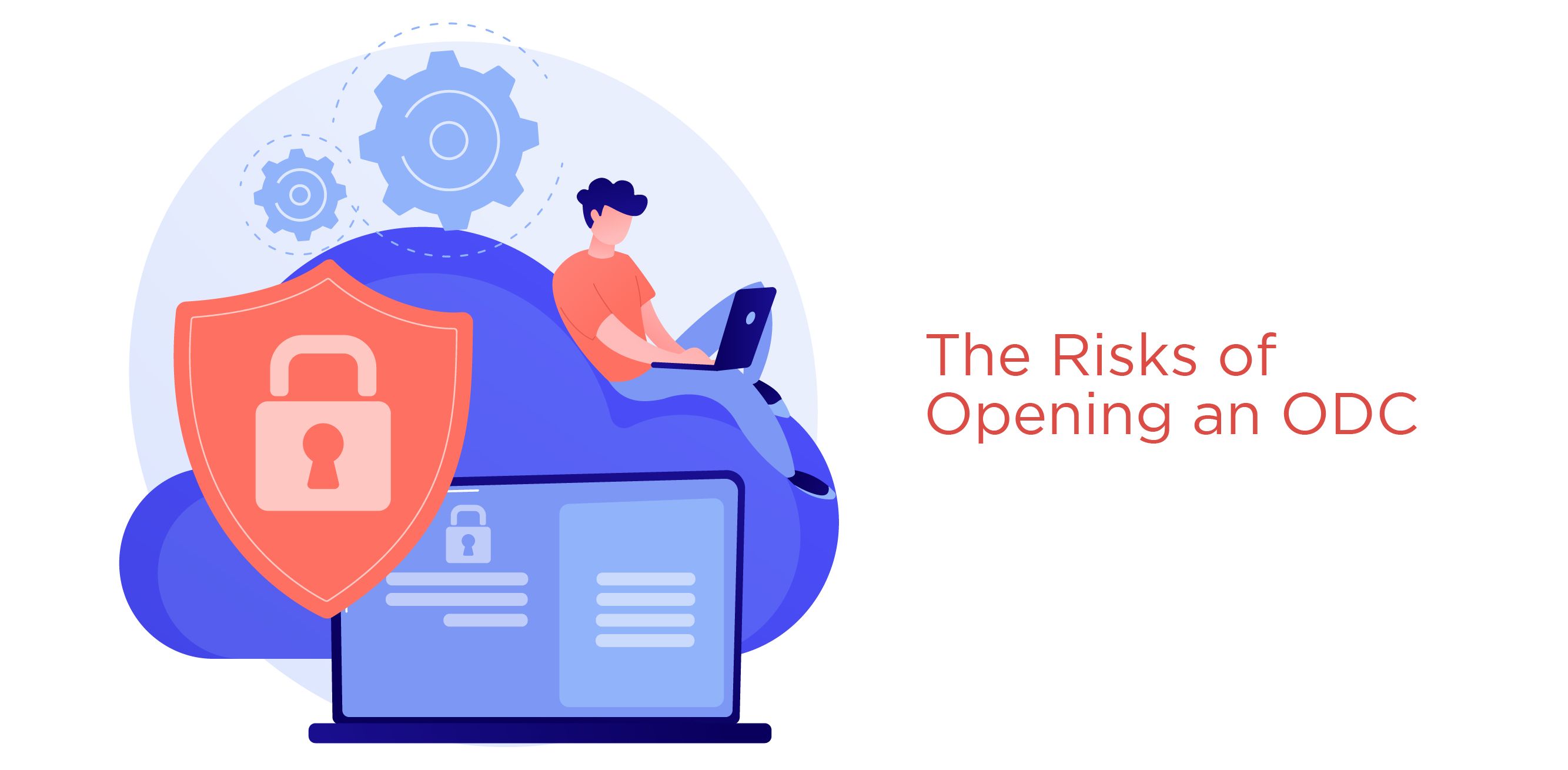 1. Incorrect location selection: If you choose a tiny city with few experts in your specialized expertise, you run the risk of making the wrong location choice.
2. Problems with remotely registering a Legal Entity: Many nations have laws and bureaucratic barriers that make starting a new firm difficult for international investors.
3. Problems with recruiting the core team without HelpSend recruiters: Hiring the new team on-site could be expensive and inefficient (foreign recruiters may fail to understand the market and proper channels for candidate search).
4. Remote team management challenges: Remote team management is a science in and of itself. As a result, qualified project managers must be assigned to remote teams.
5 Security dangers: A remote office is more vulnerable to hazards like data leakage.
6. Cultural distinctions: Hiring developers in nations with cultures different from those of the main office is usually fraught with difficulties. It is brought on by disparities in personal and professional values, attitudes toward communication, timeliness, dispute resolution, etc.
The benefits outweigh the risks
Although an ODC is profitable, there is some risk involved. But it is readily surmountable.
The first danger you experience with the offshore staff may be the mismatch between performance expectations and output reality. This risk can be reduced or mitigated with the help of a transparent hiring process, suitable resource training, and regular feedback. Project management can be another challenge when working with remote teams. It can be controlled through the development of SOPS, an escalation matrix, a task hierarchy, etc.
However, because your offshore development company will handle everything, having an offshore team enables you to lower hiring, infrastructure, and employee costs.
According to the demands of your project and your budget, you will have the freedom to scale up and down your crew.
You can swiftly onboard resources for different tech stacks when you can access a talent pool of pre-screened programmers and developers.
ODC guarantees comprehensive and improved data protection and confidentiality.
When considering the advantages above, establishing an offshore development center is always a great choice, especially if you want to work swiftly, cost-effectively, and securely.
Conclusion
Setting up an ODC is ideal for your company to save time and money and focus on its core business operations without worrying about other matters like human resources. Additionally, it will handle the difficulties and increase the scale of your company. Do you want to look around more? Contact AppsRhino today.