One of life's greatest joys is savoring a delicious dinner from one of your favorite neighborhood restaurants. Someone else cooks and cleans, and almost everything on the menu is better than anything you could do at home.
But, it is not always convenient to dine in. It is especially true in the COVID-19 era when more of us are avoiding restaurants completely and spending more time at home, safe and warm.
Fortunately, we live in a magical era in which food delivery services such as Skip the Dishes, UberEATS, and DoorDash will transport food from your favorite local eateries right to your door.
When you're short on time, these food delivery services are a convenient way to get dinner on the table.
They're also an excellent way to shorten the long winter months or reward yourself and your family instead of going to dinner.
A Brief Overview of Food Delivery Services
Food delivery services in the market are not a new concept. Pizza businesses, Chinese eateries, and other restaurants have been delivering their meals for over a century.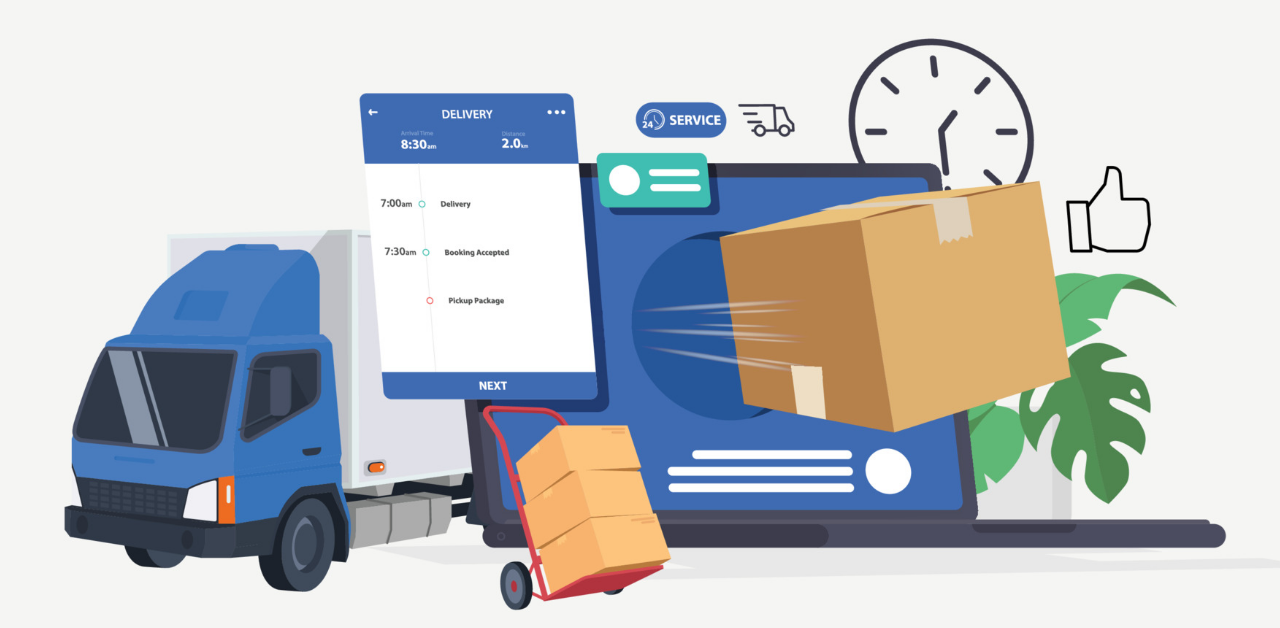 Phoning to place an order has been standard in some circumstances for nearly 50 years. However, with the help of technology and creativity, the way we have meals delivered is rapidly changing.
Overview of UberEats, Skip The Dishes, and DoorDash
This blog compares all three food delivery services based on a variety of metrics:
UberEats
Uber Eats, which came into being in 2014, drew on the increasing network of Uber drivers in Canada. If you have already logged into Uber, you can use the same account and payment method to purchase meals from Uber Eats.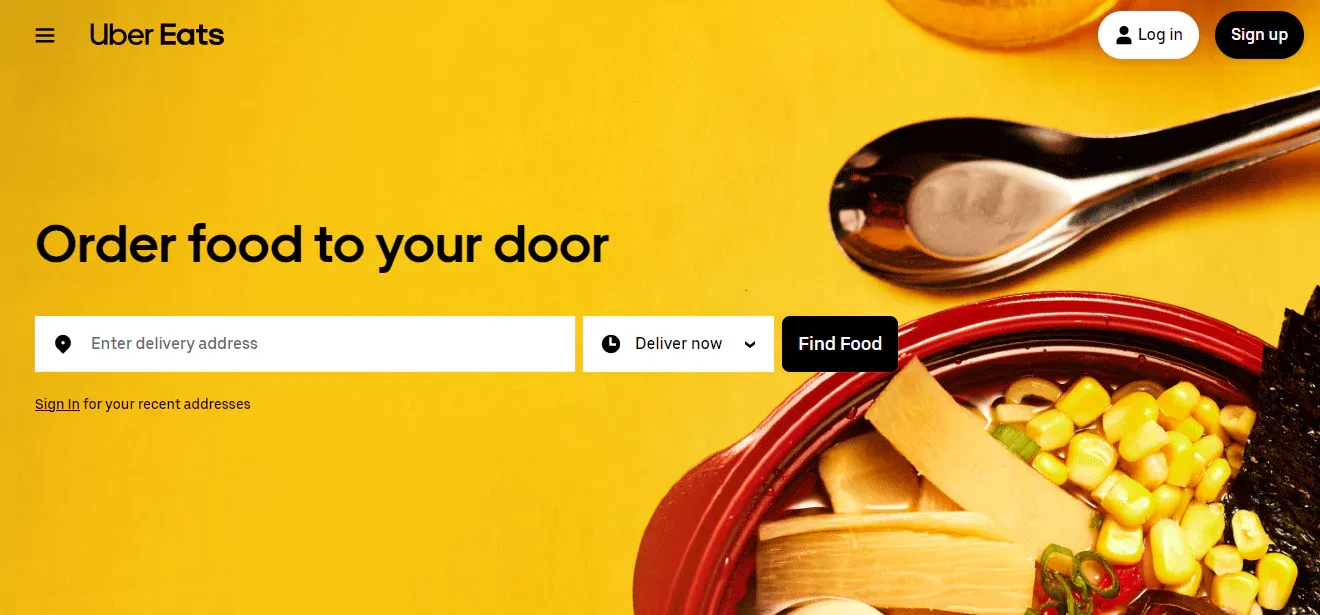 You can use your mobile phones to scan menus, order and pay for food, and check reviews and ratings.
The service is provided in approximately 30 Canadian cities and several adjacent suburbs. Your precise location will determine the number of restaurants you can order from.
The Cost of ordering from UberEats
On average, ordering meals through Uber Eats costs between $2 and $5 in delivery charges, depending on how distant the restaurant is from your home.
The greater the distance the driver needs to travel, the more you will be charged.
If you subscribe to the UberEats Pass subscription, you can eliminate your delivery fees and savings on orders over a specific amount. You can tip the driver straight through the app if you choose.
AppsRhino offers the best Tech-driven solutions for Home services, Laundry delivery, Food Delivery, Alcohol delivery, Grocery Delivery, On-demand Cannabis, and Taxi Services:
UberEats Functions
The UberEats delivery app has the following features:
Loyalty Program for Uber Eats If you order food frequently through Uber Eats, you may sign up for the UberEats Pass subscription service for $9.99 monthly. The program waives shipping expenses and gives you a 5% discount on orders above $15.
Keep track of your order. Please keep track of your order from the minute you place it until it arrives at your front door.
Skip the Dishes
Skip the Dishes is the largest food delivery business in Canada, established in Canada. It is available in all ten provinces (but not territories), as well as over 100 cities and neighboring suburbs.
They currently have a network of approximately 16,000 restaurants.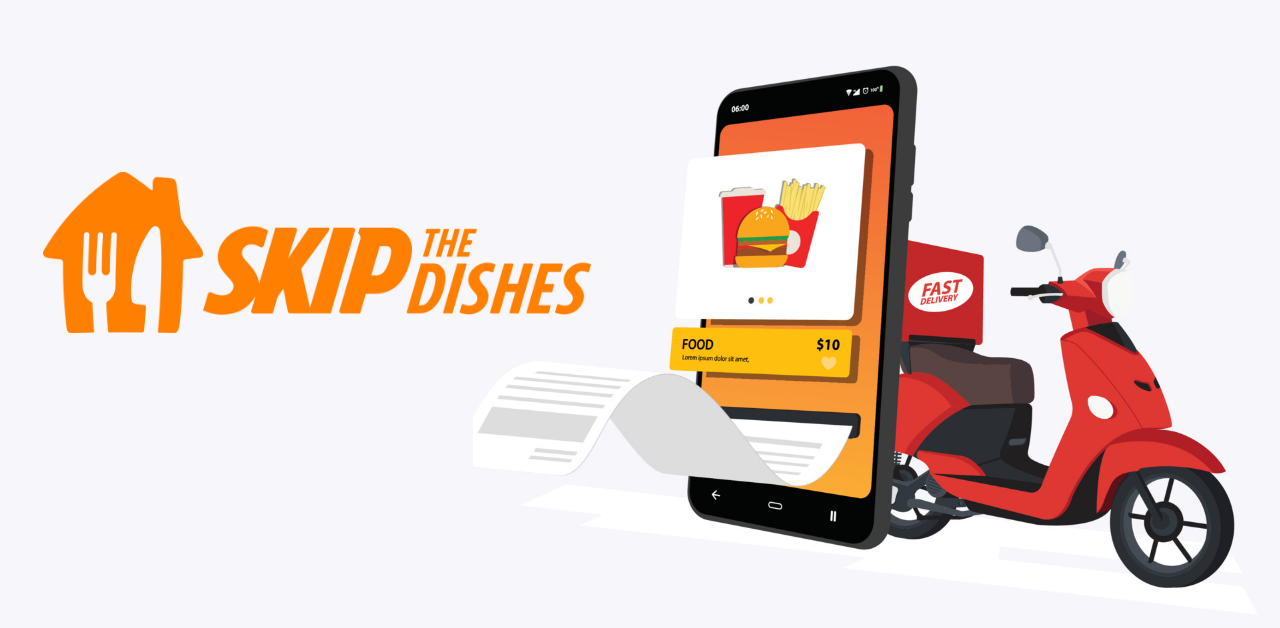 The Cost of ordering from Skip The Dishes
Delivery rates range between $2 and $5, though you'll pay more if you reside outside a particular radius. Before submitting your order, the precise delivery fee will be computed. The service has no minimum order requirement.
Skip The Dishes functions
Skip the Rewards. Earn points for every dollar spent on all orders and redeem them for meal discounts. You'll also access member-only offers, such as extra points and discounts from network partners.
One order per month places you in the "orange" category, where you can earn 5 points per dollar, while two or more orders per month put you in the "gold" category, where you may earn 10 points per dollar. Each point is valued at $0.001.
Keep track of your order. The Skip the Dishes app provides live GPS tracking of your driver's trip.
DoorDash
It is the largest food delivery service in the United States, but it also has a presence in Canada, serving 50 Canadian cities and adjacent suburbs.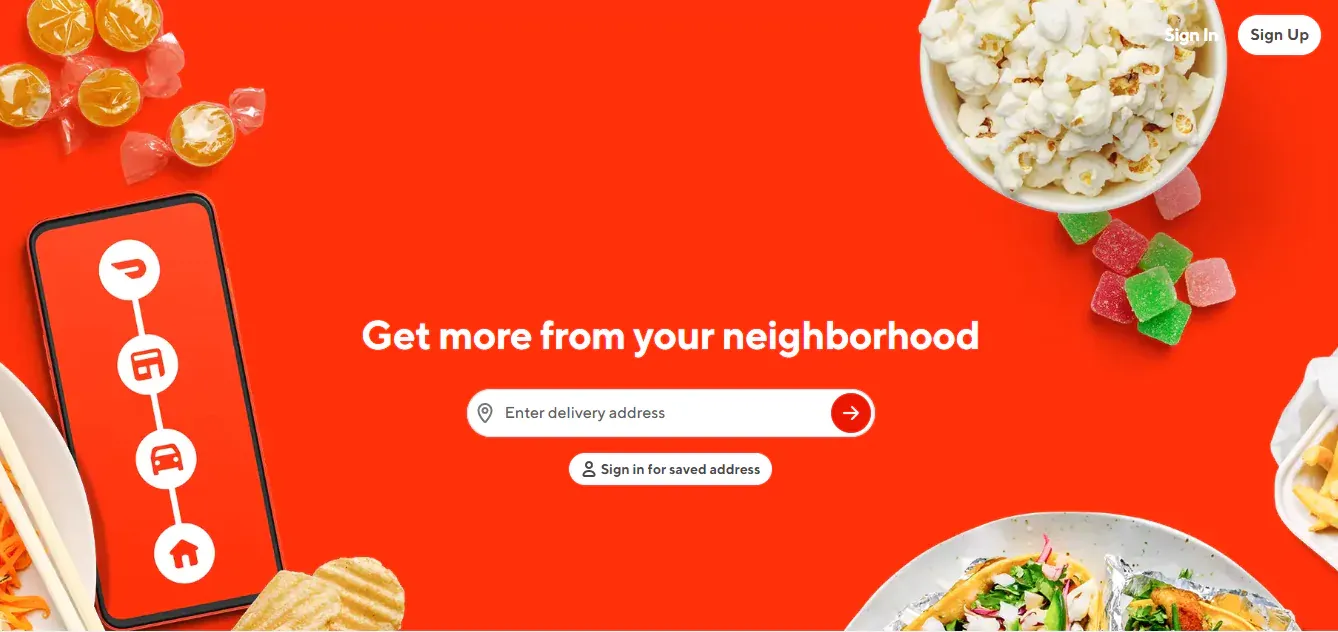 DoorDash prices are similar to those of Skip the Dishes and Uber Eats. Each order includes a variable delivery fee determined by your location and the restaurant from which you are ordering.
Like other food delivery services in Canada, the delivery price is usually between $2 and $5.
The Cost of ordering from DoorDash
The pricing structure of DoorDash is similar to that of the other meal delivery services on this list.
Every order will be subject to an additional delivery fee, ranging from $2 to $5 depending on your location, but this figure may be more significant in rural areas.
The software will also allow you to tip your driver.
DoorDash features
With the Dash Pass, you may enjoy free delivery on orders over $15 for $9.99 per month.
Skip The Dishes vs UberEats
The apparent distinction between Uber Eats and Skip The Dishes is their respective locations. Uber Eats is a firm based in San Francisco, California. Skip The Dishes is a Canadian company based in Winnipeg, Manitoba.
Skip The Dishes food delivery is accessible in all ten Canadian provinces and over 100 cities, including some minor, off-the-beaten-path towns like Yorkton, Saskatchewan, and Miramichi, New Brunswick. Delivery prices are comparable, and there is no minimum order amount.
Uber Eats and Skip The Dishes have loyalty rewards systems on their respective food delivery apps. Skip Rewards is a free program that allows you to earn points for every dollar spent.
Your points can be redeemed for food discounts on future orders. The best thing is that when you place more than two orders per month, your potential earning increases (10 points per dollar vs. 5 points per dollar.)
On the other hand, Uber Eats costs $9.99 monthly for its loyalty program, which is arguably more valuable. You get free shipping and a 5% discount on orders over $15. At the time of writing, Uber Eats is only accessible in six Canadian provinces.
Skip The Dishes vs DoorDash
DoorDash, like Uber Eats, is headquartered in San Francisco, California. The largest food delivery firm in the United States has a smaller presence in Canada. They distribute to fewer Canadian cities than Skip, but their service is available in all major cities.
There is no minimum order requirement for DoorDash or Skip The Dishes. DoorDash's rewards program is similar to Uber Eats in that it charges a monthly subscription for free delivery (on purchases of $15 or more).
DoorDash vs UberEats
These are good options if you reside in a city where Uber Eats and DoorDash are available. The primary delivery prices range from $2 to $5, with free delivery available for less than $10 each month.
Both services include the opportunity to tip the driver on the app. In terms of available locations, neither app compares to Skip The Dishes, which is not surprising given that they compete on Skip's turf.
Uber Eats is distinct in that it is a spinoff of the Uber ride-sharing business. Uber also offers a grocery delivery service called Cornershop by Uber, which is available in the Greater Toronto Area and other major Canadian cities.
Food delivery isn't cheap, but you shouldn't pay more than you have to.
It is always less expensive to order food and pick it up yourself. However, this is not always the most practical or tempting alternative. Food delivery apps are helpful when you're busy at work or don't feel like leaving the house, but they shouldn't cost you $15 for a $5 lunch.
Uber Eats and GrubHub were neck and neck, but Uber Eats came out on top. If you frequently use a food delivery service, you would profit significantly from subscribing to a monthly membership.
Conclusion
You may be thinking about which food delivery service is the finest, with so many features accessible on each food delivery app. The accurate answer is determined by where you reside and how frequently you purchase food for delivery.
Skip The Dishes is still Canada's largest food delivery service, serving over 100 cities across all ten provinces. Skip is your best chance if you reside in a tiny town not operated by other food delivery services.
However, if you reside in a significant city served by all three firms, the membership perks provided by Uber Eats and DoorDash may be more valuable.
If you order out regularly, you'll rapidly recoup the $9.99 monthly cost with free deliveries and order discounts.
Frequently Asked Questions (FAQs)
Which food delivery service, UberEats, DoorDash, or Skip The Dishes, is generally cheaper?
The affordability of food delivery services like UberEats, DoorDash, and Skip The Dishes can vary depending on several factors, such as location, promotions, and delivery fees.
It's recommended to compare the prices and fees of specific restaurants and orders on each platform to determine which one is cheaper for your particular situation.
Do UberEats, DoorDash, and Skip The Dishes charge delivery fees?
All three food delivery services, UberEats, DoorDash, and Skip The Dishes, typically charge delivery fees. These fees can vary based on factors like distance, order size, and demand.
It's advisable to check the respective platforms or contact their customer support for specific details regarding delivery fees.
Are there any additional fees to consider apart from delivery fees?
In addition to delivery fees, there may be other fees to consider when using food delivery services. Some platforms may impose service fees or small order fees, especially for orders below a certain amount.
It's important to review the terms and conditions or check with the specific service for information on any additional fees.
Do UberEats, DoorDash, and Skip The Dishes offer any discounts or promotions?
UberEats, DoorDash, and Skip The Dishes frequently offer discounts and promotions to attract customers.
These can include free delivery for certain restaurants, discount codes, or special deals during certain hours. Keep an eye on their websites, apps, or newsletters to stay updated on the latest offers.
Are there any loyalty programs or rewards offered by these food delivery services?
Some food delivery services, including UberEats, DoorDash, and Skip The Dishes, have loyalty programs or rewards programs. These programs often provide benefits such as discounts, exclusive offers, or points that can be redeemed for future orders.
Check the respective platforms for information on their loyalty programs and how to enroll.
Can I compare the prices of the same restaurant on UberEats, DoorDash, and Skip The Dishes?
Yes, you can compare prices of the same restaurant on UberEats, DoorDash, and Skip The Dishes. Simply search for the restaurant on each platform and browse their menu and pricing.
This allows you to compare prices and fees to determine which platform offers the best value for your desired order.
Is the pricing consistent across different cities for these food delivery services?
The pricing for food delivery services like UberEats, DoorDash, and Skip The Dishes can vary between different cities.
Factors such as local market conditions, competition, and operational costs may influence the pricing. It's advisable to check the specific city or location you're in to get accurate pricing information.
Can I estimate the total cost of my order including delivery fees before placing it?
Yes, you can typically estimate the total cost of your order, including delivery fees, before placing it on UberEats, DoorDash, and Skip The Dishes.
These platforms often provide a breakdown of the costs, including item prices, taxes, and delivery fees, during the ordering process. Review the order summary before confirming your order to see the total cost.
Do these food delivery services offer transparent pricing?
Food delivery services strive to provide transparent pricing to customers. They usually display the item prices, taxes, and delivery fees separately during the ordering process.
However, keep in mind that surge pricing or additional fees during peak hours or high-demand periods may apply