Introduction
Handyman Clone for your household
Name any service, and the app will uphold
Painting, Plumbing, and designing work
Clients want carpentry? Your app can create forks!
Are you skeptical about Handyman Clone App Development?
Do you know the benefits of having a Handyman App Clone for your business?
Do you want customers to reach you through the application and help you build your company?
Well, you are at the right place! We are here with a blog to tell you about the benefits of engaging in Handyman Clone App Development!
Why are you waiting? Let's start reading!
How a Handyman Clone App Boosts Your Business?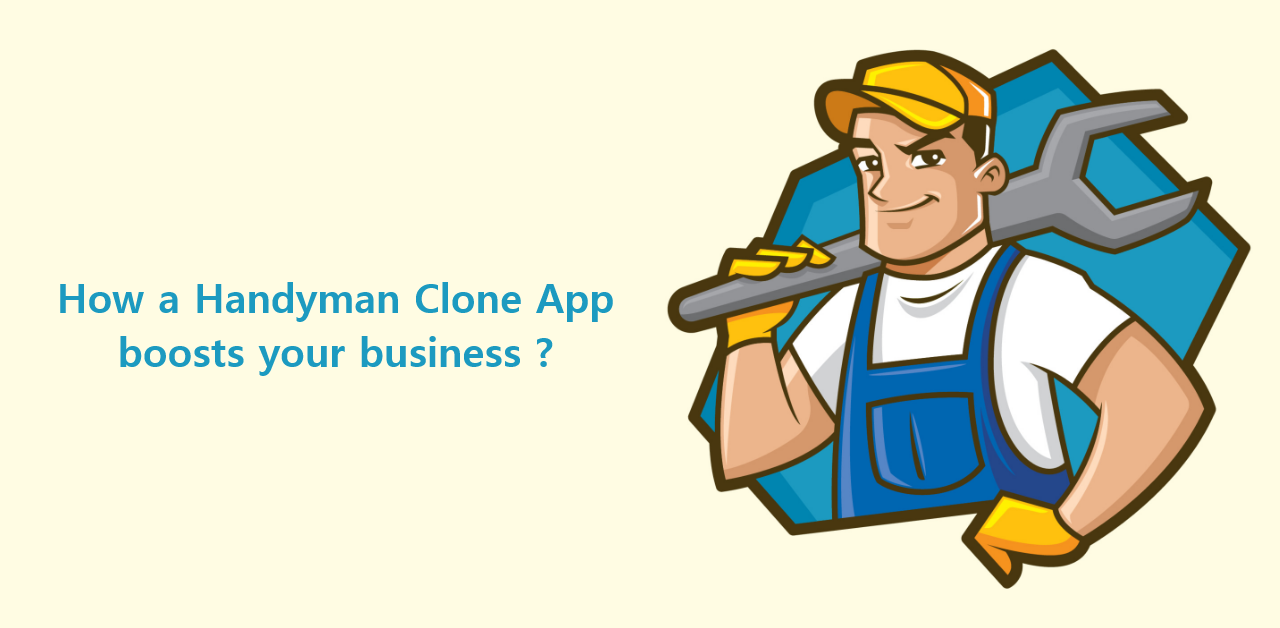 Here are some reasons why you should be involved in Handyman Clone App Development.
These factors will help you identify ways to improve your Handyman company and achieve higher profits.
Better customer reach
Imagine owning a local Handyman shop in one of the cities.
Will customers outside your region come to you for services?
Will you be able to reach out to buyers in another country entirely?
If you want to increase customer reach and let the maximum number of people know about your business, Handyman App Clone is the perfect option!
You can launch your application for clients around the world and allow them to request Handyman assistance.
Advertisement
Do you want to spend the minimum on advertisement for your Handyman Clone App?
Online advertising is the best way to reach clients these days.
You can engage in social media marketing and display your business via blogs and quora answers.
Handyman Clone App Development will help you boost your business due to your online availability.
Imagine a customer scrolling through their social media handle and discovering your Handyman App Clone.
They wish to paint their house and hire workers for renovation.
You can attract these clients to your website and application and let them book services with your company!
Connect with local businesses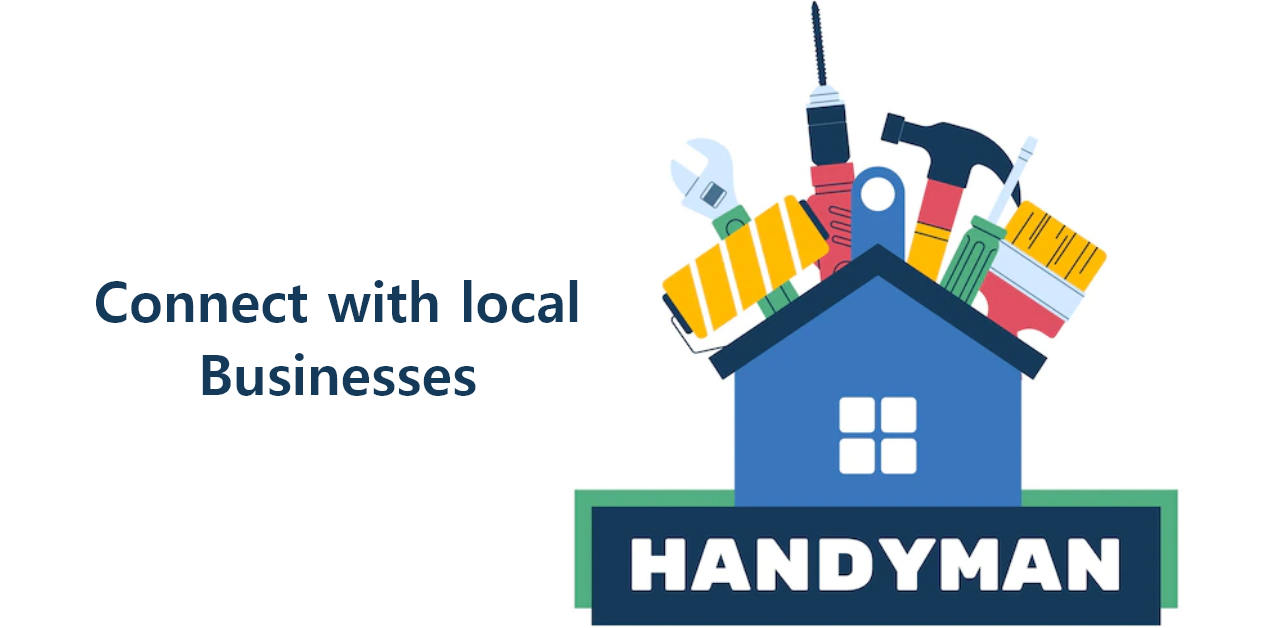 Do you want to create a Handyman Clone App for your Handyman shop?
Or are you planning to connect the customers with Handyman stores in their area for the quickest possible services?
Either way, you are making profits!
Hence, you can connect with local businesses around the customers, help the users find the best people to do their job, advertise your Handyman shop, and assist workers with daily wages with your application!
Perfect plan, right?
Business growth tracking
What is the perfect way to track your company and profits?
Handyman Clone App Development will assist you in tracking the orders, profits received with every request, work salaries, delivery partners, offers and discounts, and feedback.
There are numerous other reasons why Handyman Clone App Development will prove to be fruitful for your company!
Developed Market Experience
If you own a Handyman store, you understand the market and customer mindset.
You know what customers want in Handyman services, how they like the work, and other significant things.
So, why shouldn't you use your experience online to work for more people?
Moreover, new startups and companies can attain the experience of working with customers and clients in the online mode!

Handyman Service Types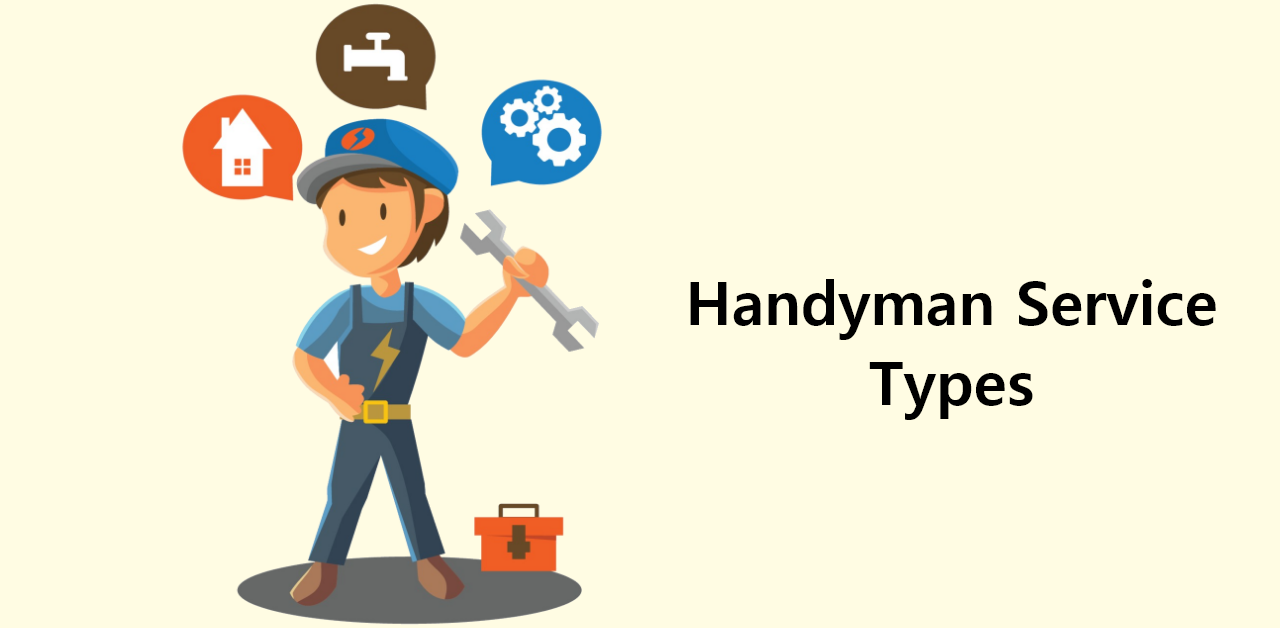 There are multiple Handyman service types for customers and clients.
Handyman includes all home-required services a customer might require help with in exchange for money.
Painting services

Plumbing services

Carpentry services

Installation services

Power Washing

Window repairing

Door repairing

Appliance repairing

Smart Home upgradation

Electricity repair

Drywall repair

Exterior repairs for households

Flooring and refining

Picture hanging

Interior Designing
Your Handyman Clone App can specialize in one of these services or opt for incorporating multiple Handyman services.
You can employ in-house workers from your store or connect outsourced workers with clients.
Final Words
Do you want to create a Handyman App Clone but don't know where to start?
AppsRhino is one of the best application development companies, and we can help you develop your Handyman App!
All you have to do is reach our team and tell us about your idea and the features you wish to add to your Handyman Clone App!
We have a team of qualified Designers and Developers with the required skills and experience.
You'll not regret working with us! Connect with us today to start your Handyman App Clone Development journey!