There are multiple reasons why people love Android Applications.
Imagine that you are an Android App user. Your app works on your mobile, tablet, Television, and wristwatch!
Moreover, your application is connected to your Google account. The changes you make in an app will be visible on other devices without repurchasing the app or feeding data! Saving progress is easy with Android Apps. Therefore if you have an idea for an application that customers and users will enjoy, you should go for Android App Development!
After reading this blog, you will be familiar with the meaning and use of Android and its applications available on Google Play. Next, if you are wondering how to proceed forward with building your Android app, you should choose for AppsRhino. This blog will explain why you choose AppsRhino as your Android Development partner! Finally, you will know why entrepreneurs go for Android Software Development instead of others.
What are Android Apps?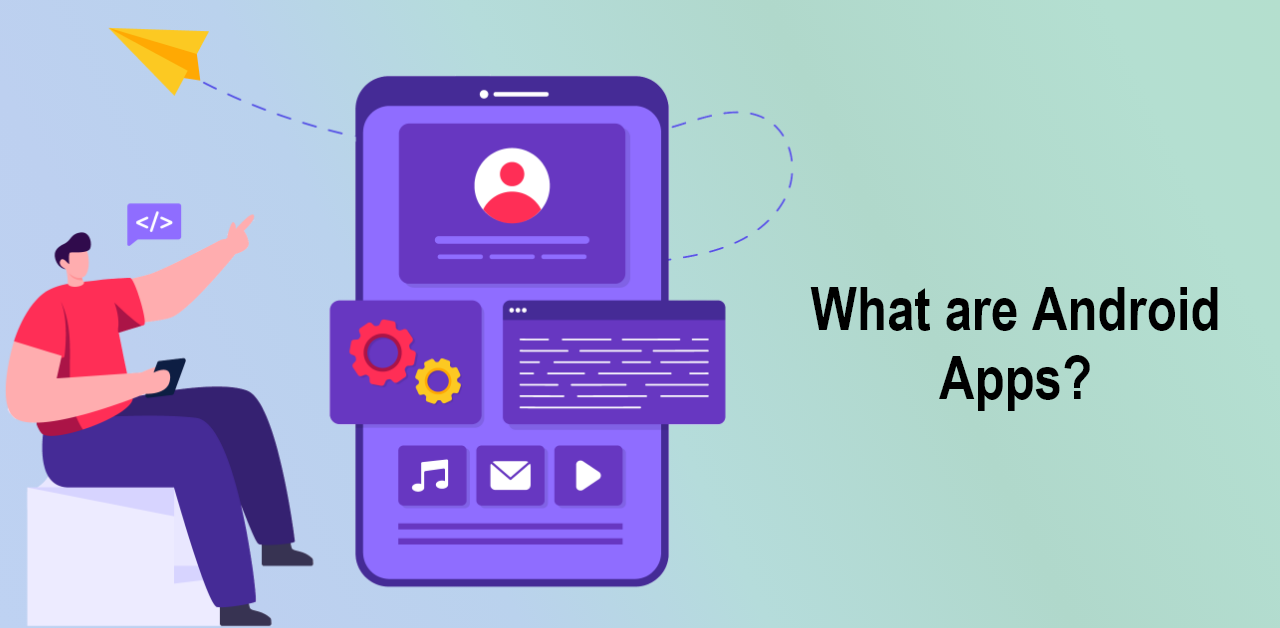 Let's understand the meaning and use of Android first. There are mainly two operating system kinds used in mobile phones. These types are
Android OS

iOS

Developers use Android for touch screen phones and devices. It has its basis in the Linux Kernel (Unix-like).
Android was released on 23 September 2008. Over-the-air programming method comes in use for updating the Android System. If we are talking about the original Android Developers, they were Google, Baidu, Andy Rubin, Open Handset Alliance, etc.

What is an Android App? What is Android Development?
As the name suggests, an Android App is any application running on the Android platform.
Clients and users can avail the benefits of Android Applications on mobile phones, tablets, and other similar devices. Android OS does not work on laptops and computers.
The primarily used language for Android includes Java, Kotlin, Python, C, C++, JavaScript, etc. Programmers can download the Android Software Development Kit to start with Android App Development. (SDK) An Android Software Development kit consists of necessary tools and functions that developers can use for Android Development.

These functional tools come in an installable form. It includes
APIs

Documentation

Debugging

Code library
And many other implements.

Here is a list of some Android Applications trending in the market!
Google Play (For Downloading Books, Games, Movies, etc.)

WhatsApp (Social Media Platform for messaging)

Google Maps (GPS-based Application)

Instagram (Social Media site)

Youtube (for watching videos)
Do you want your Android App to be the next best and have a place in the world?

The Evolution of Android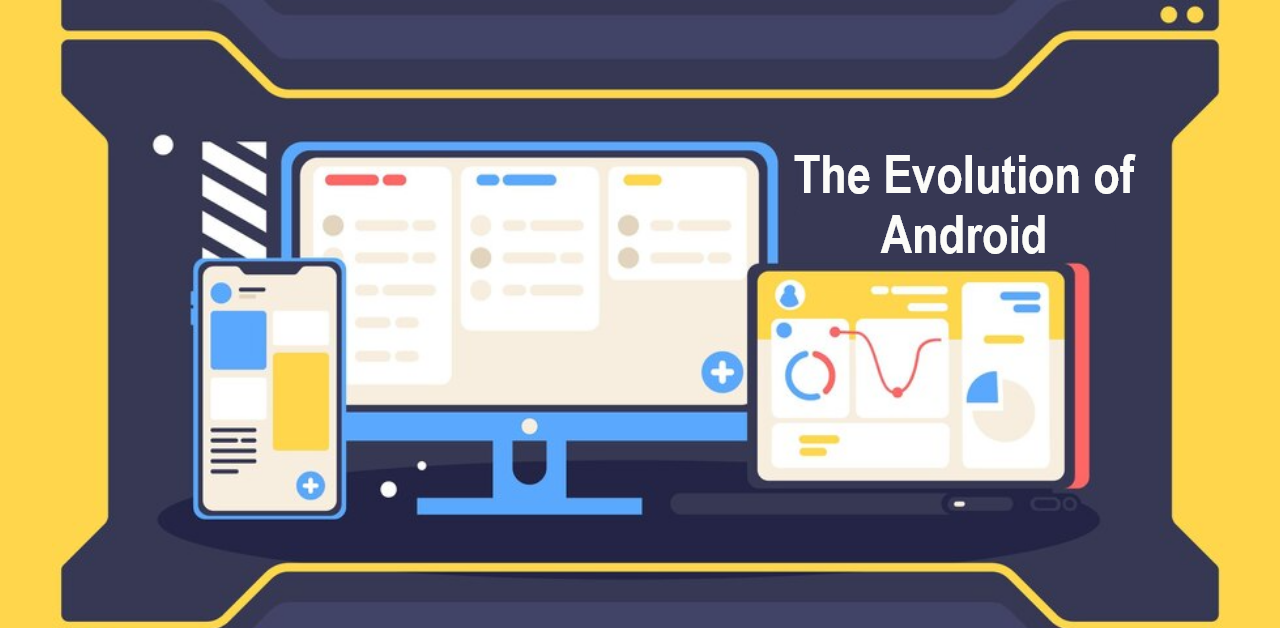 Do you know about the Android App Development Mascot? Its name is Bugdroid! Irina Blok was working at Google when she discovered the Android Logo.
If we are talking about Android's revolution, let's start with the first Android Version! (Android 1.0) Developers were able to bring Android Development to Gmail, Camera, internet browsers, calendars, etc. The second version of Android Software Development (Android 1.5 Cupcake) was released on 27 April 2009. Android released an On-screen keyboard with this update!
Newer Versions of Android came with new updates and features. The most recent Android Development version was Android 12! Software updation, user-friendly widgets, flexible colors, and backgrounds are some of the features of Android 12. The Android App Development Team at AppsRhino keeps track of Android's updates and newer versions. They have experience building applications that are perfect for clients and users!

Types of Android App Services that AppsRhino provides
Taxi booking Apps

Pick Up and Delivery Apps

On-demand Cannabis Apps

Alcohol Delivery Apps

Grocery Apps
And many more per customization.
Reasons why AppsRhino is the ideal place For Android-Based Projects (Android Software Development)
If you have reached this blog, you are on your way to creating the next Android App that will help the users and clients in one way or another. You hold the Android Software Development Plan in your mind that will lead to promising profits in the future. But are you confused? Don't you know where to start? What Android Developers should you employ, freelance, or what Outsourcing team to hire? We have an answer for you!
Choose AppsRhino! Having AppsRhino as your Android App Development planners and programmers arrives with numerous benefits. Leave your plan and directions to us. Our Android Developers will create an app your customers love and bring you profitable business! Let's look at why AppsRhino is the ideal place for Android-based projects!

Skillful Development Team and Outstanding Technical Support
We have the best team of android developers and programmers at AppsRhino. You will not need to worry about the progress of your application. You can add features to the app per your requirements.
Our Developers are a pro at creating attractive client interfaces and smooth server side! The programmers are adept with coding languages. We assure you that your Android App Development will proceed smoothly and efficiently.

Affordable Plans
AppsRhino offers you the best services at the most affordable price. You can select from multiple plans and service models before availing of your service.
We believe in Dynamic Pricing for Android App Development and other programming services. Our clients can choose between SaaS-based platforms or custom ones for Android Software Development.
Scalability for you and your Android Development
We are capable of handling an increasing amount of work and updates. We are willing to scale our development plan per your requirements.
Our Android Developers manage the workload per updates and market development. You will be able to get Saas and Custom solutions from us. Name your Android Software Development demand, and we will be there to satisfy it!
Great Communication and Connection
We bet you will enjoy working with our team! We understand you and your requirements. The Android Developers will not proceed with the process before confirming with you. Our client matters the most to us. Our Developers for Android App Development have note-worthy communication skills. We acknowledge team building and support. We'll work together to create an appealing Android Application for you!
Our Expertise in the Diverse Market
Our Android Developers have their share of experience creating the best applications for the Andriod OS.
We have been a part of various startup growth procedures. We have contributed to the Android App Development market in multiple ways.
We promise to give our best to expand the client base for your application and get a positive response from the market!
Why should you go for Android App Development?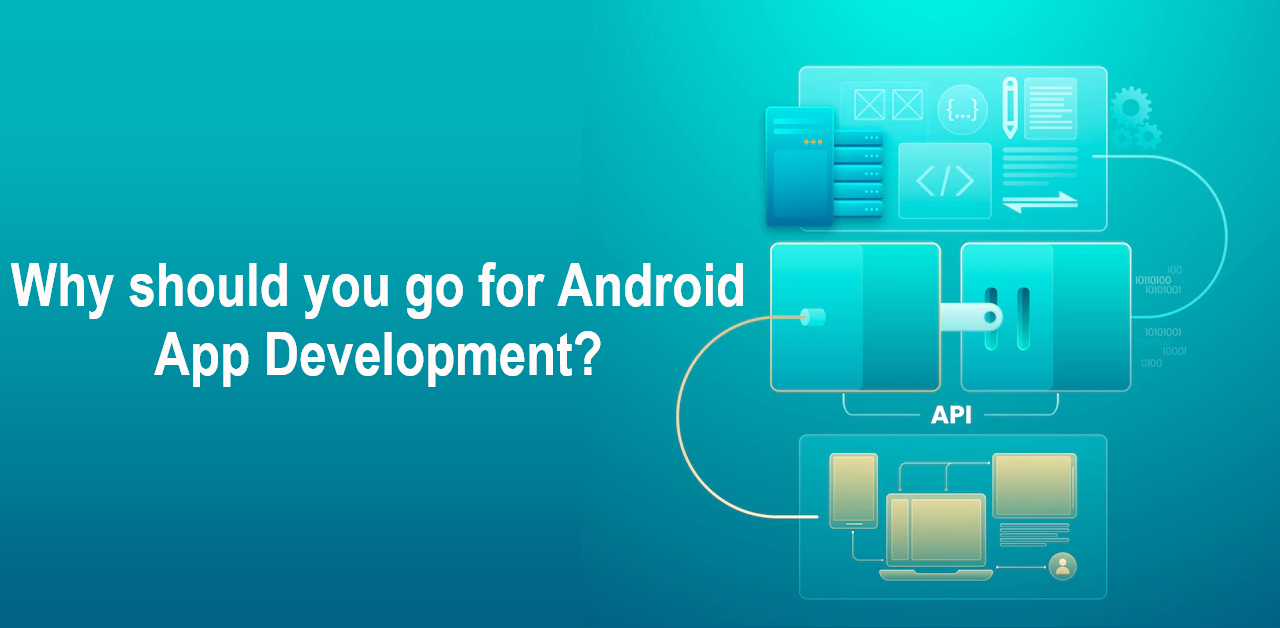 Why should you choose Android Development?
According to appinventive, there are approximately 3.48 million applications that Android Developers created on Google PlayStore.
Here are some reasons you should choose Android App Development over others

Low Cost of Android Development
Android Development is cheaper because of two reasons.
You do not have to buy additional devices to work on Android Applications. For iOS Development, you have a Macbook or other Mac OS devices.

Most Android applications are free to download and use.

Features and Flexibility
Android Developers have the scope to add more features and flexibility as compared to other Operating Systems.
Android is open source operational platform.
The client gets the power to be innovative and try experiencing new attributes.
Targets Platforms
Android App development lets you shift your program to other platforms like Symbian and Ubuntu.
As a client, you will get a chance to target extended platforms and audiences with Android Software Development!
Conclusion
Choosing the perfect Android Development company can be a tricky task. There are many companies in the market that provide Android App Development Services.
How will you find the ideal one for you? Here are a few tips to help you decide. Look for businesses that have an efficient set of employees. The Android Developers you are looking for should be qualified for the job. Secondly, companies should hear what you want. You do not want to associate yourself with the Andriod development Team that doesn't listen to your needs and requirements for your app.
Additionally, find a team you enjoy your work with. Android App development and its success can be a lengthy and hardworking procedure.
Find a team that is dedicated to your goal and willing to work every mile with you! Considering all choices, AppsRhino is the best selection!
You will get an efficient team of Android Developers and engineers with us. You can outsource programmers from AppsRhino or take help from us to build your application.
Connect with us today to experience an outstanding Android App Development process!