Introduction
There exists tons of programming languages in the world, but still, you are here looking for a PHP web developer. Why is it so?
PHP has enjoyed popularity like no other! Although it was launched 27 years ago, companies still prefer using it.
Here is a quick fact!
According to a survey, about 77% of websites, including Facebook, Etsy, Slack, and Spotify, were created using PHP.
A PHP web developer creates the server side of the website by employing a large number of libraries and frameworks PHP offers. It is user-friendly, easy to integrate, and is supported by almost all hosting servers.
Isn't this why you are looking to hire a PHP coder? But you are unsure about the "How" and "Where."
The answer is "here!"
Why should you choose AppsRhino For PHP Based Projects?
What exactly do you look for when you hire someone?
Most of you would say, "We look for the skills we require based on our project," or "We look for relevant experience in the field, preferably with a similar project."
Well, you are right!
And that is precisely what AppsRhino provides you with. Let's get into the details.
Our developers have all the "must-have" skills.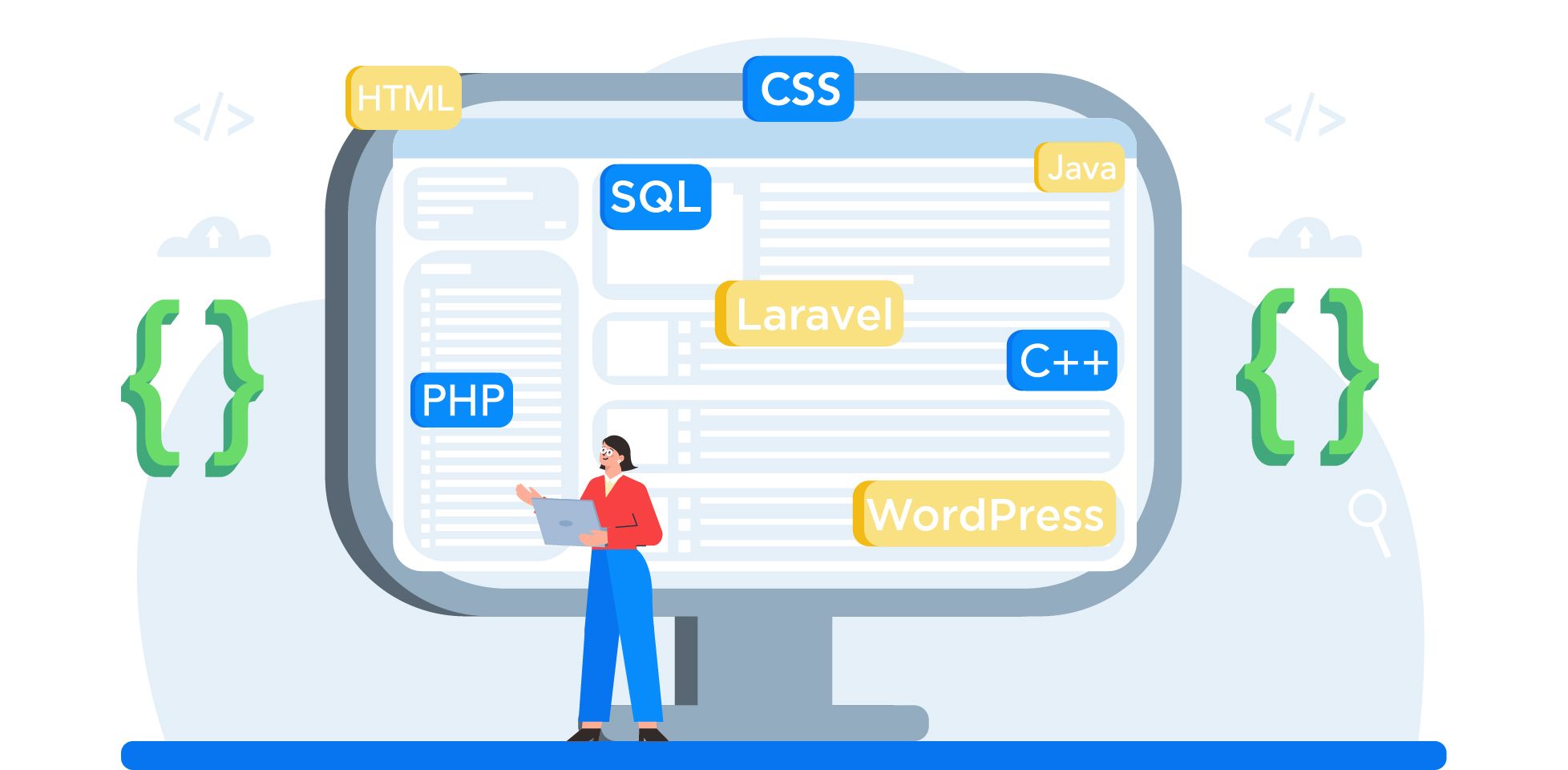 With many PHP developers' jobs opening, people often forget to look for a suitable skill set.
But, AppsRhino prioritizes the skillfulness of a PHP web developer over anything else. Here is a list of skills our PHP web developers is equipped with:
They are well-versed in PHP coding.

They all are familiar with working with SQL/MySQL databases.

They know HTML and CSS.

They have a strong understanding of JavaScript.

They are familiar with SVN/Git.

They have experience with PHP frameworks like Phalcon, Laravel, Symphony, YII2, etc.

They have hands-on experience with CMS such as Drupal, Joomla, or WordPress.

They have a solid hold on object-oriented programming.
Our developers are easy-to-work-with (We spread positivity)
When you have a project that's crucial to your organization and cannot risk making a mistake, you need a partner who has got your back.
While hiring a PHP web developer, you must remember that when you sit together and discuss, you will speak to a person, not their skills.
Skills are essential, but equally important is how that person takes on the work and if they fit in. Yes, we are talking about soft skills.
Hiring a PHP coder from AppsRhino is like hiring a buddy! Here's how:
All our PHP web developers are open to learning and expanding their knowledge base.

They have expertise that goes ahead of the basics.

They are easily adaptable to changes.

They have excellent problem-solving skills. (You have our word on that!)

They have an excellent work ethic. (As we said, we spread positivity!)

They learn from their mistakes. (We are not saying they make mistakes. But it's a skill, right?)

They have amazing communication skills.
Outsource with us! Isn't outsourcing the best hiring model?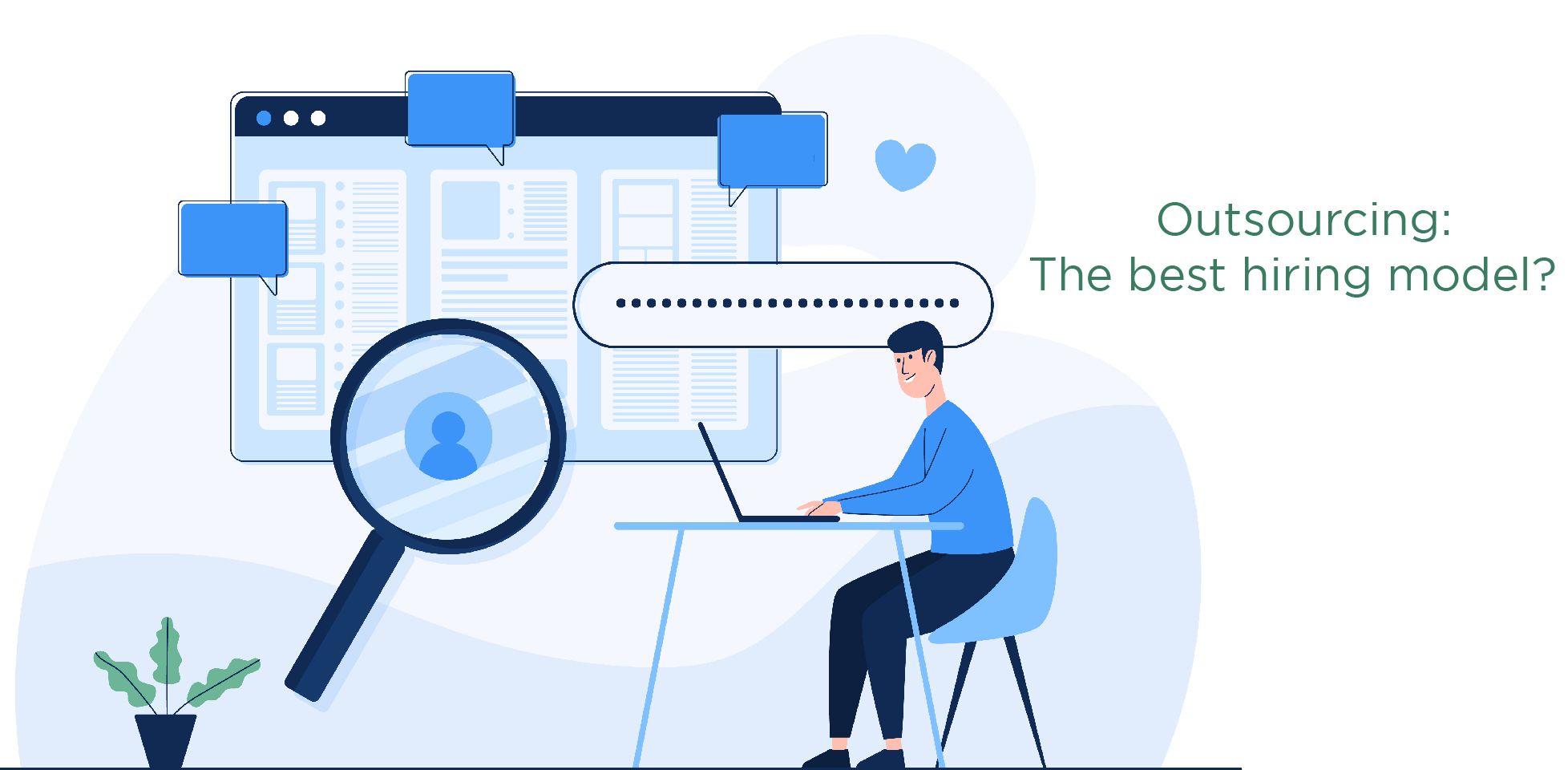 When you consider outsourcing, you get access to the best talents. How?
Outsourcing is like an inverted funnel. When you pour some in it, you are just left with what's best!
But you must be thinking, why AppsRhino? Why should you choose us for outsourcing a PHP web developer?
We are here to answer!
Get access to seasoned developers: Since we are an app development company, we have access to world-class, seasoned developers. As we discussed above, they are well equipped with all the hard and soft skills required to be a PHP web developer.
Save time and effort: If you outsource a PHP web developer from us, you can save a lot of time. You won't have to go through the shortlisting, screening, and interview process, which generally consumes over a week.
Get reliable people from a reliable provider: Outsourcing is probably the best when you want to hire a PHP coder. You get dedicated, seasoned developers. Our expert team shortlists the best candidates per your needs and budget. If you are considering hiring freelancers, note that they are comparatively less safe and less dedicated. They might be working on multiple projects simultaneously, which may lead to data breaches. When you outsource from us, you get a dedicated PHP web developer.
Get the work done quickly and efficiently: Since the PHP web developer you hire from us would be working dedicatedly on your project, they would get it done in time. Even if you spot an issue, you can get it resolved quickly. Timely delivery of your end product ensures you stay relevant in the market.
Save money! This is affordable: You took your first step towards saving money when you chose PHP (PHP is open source and free to use!). Outsourcing to a development company entails the development company bearing the ongoing costs of employing and maintaining a development team. You have to pay only to have your application or website produced, which is significantly less expensive.
We are always there: Suppose your website or application development is completed. You have launched it on the market. But then, a new trend comes in, or a bug is spotted; what then? Would your freelancer come back and do your updates on priority? NO. However, we are there with you even when your app is launched. Ongoing support is our thing!
Frequently Asked Questions (FAQs)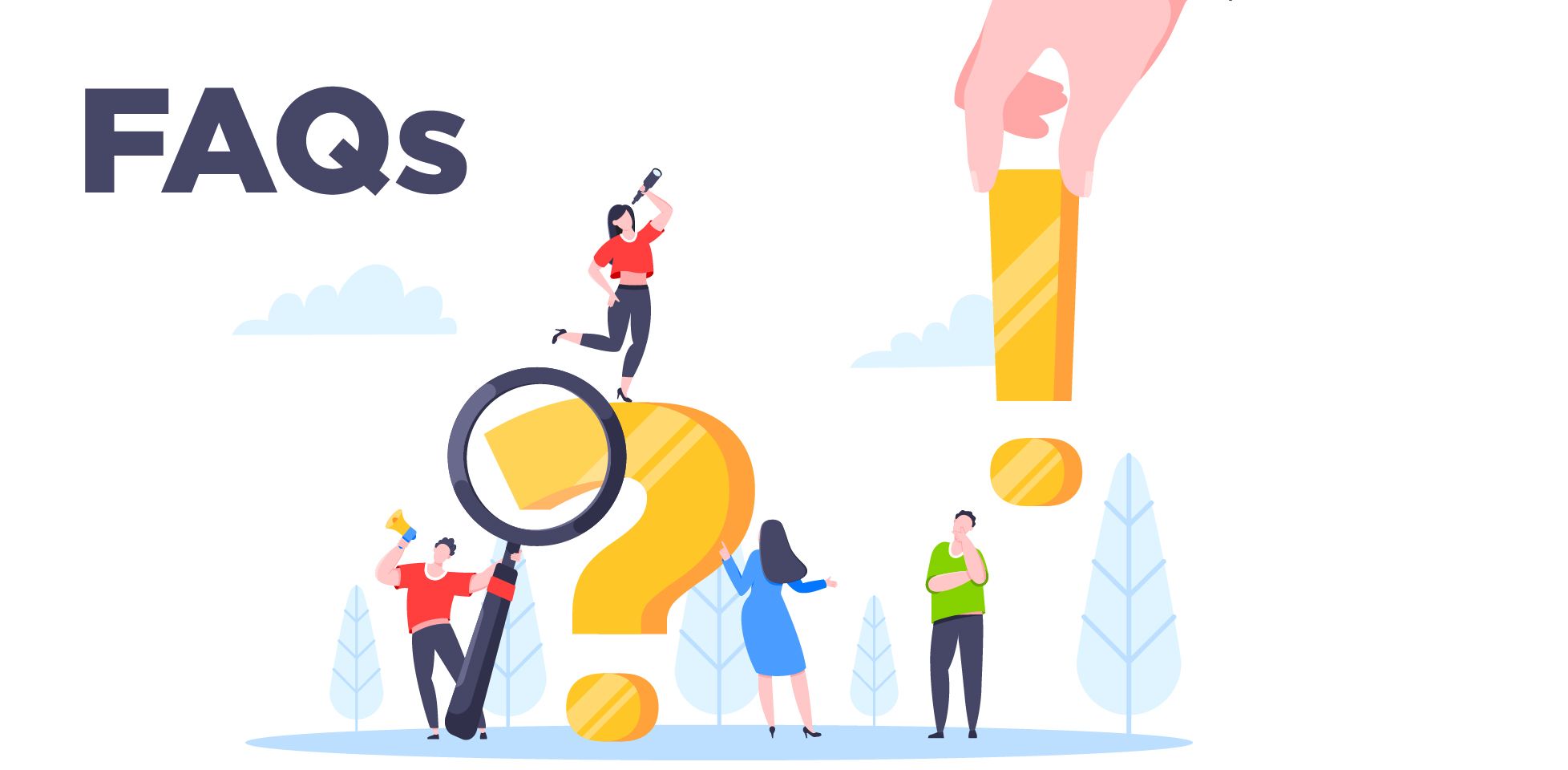 We figured you might want to know a thing or two about a PHP web developer or PHP developers' jobs. Here are your answers:
What mistakes to avoid when hiring a PHP web development company to outsource a PHP web developer?
There are a few blunders you must avoid making when finalizing an outsourcing firm to hire a PHP coder. Here is a list:
Compromise with research: You should choose a company that fits well with your needs. See if they provide the services you are looking for. Also, keep your budget and the hiring model you prefer in mind.
Lack of basic technical knowledge: You must be aware of some jargon and know the industry's ins and outs to avoid getting duped or tricked into paying more.
Avoiding QA testing: The company you contact must be willing to test for you and support you even after your product is launched.
Lack of transparency: You should work with a company with the most transparent policy. You must talk and make clear that there are no hidden charges involved.
Not stating the requirements thoroughly: You must state your requirements clearly and see if the company is willing to fulfill them. You need to check the resources they have and if they will be able to deliver what you desire.
Who is a good PHP web developer?
Before jumping into the web development process, you must have a proficient team of PHP web developers. While you are looking to hire a PHP coder, you must make sure you have a basic understanding of their roles and responsibilities and the skills required for your project.
A good PHP developer does more than just write web page code, test it, and maintain it. PHP web developers may also work on projects of various complexity. This requires a high level of analytical and problem-solving skills.
A proficient PHP developer collaborates with other trained specialists to produce different programs and debug when necessary. A good developer is also conversant with most PHP frameworks, such as Laravel, Yii, Codeigniter, Zend, Symfony, Kohana, CakePHP, and Joomla.
Why choose PHP?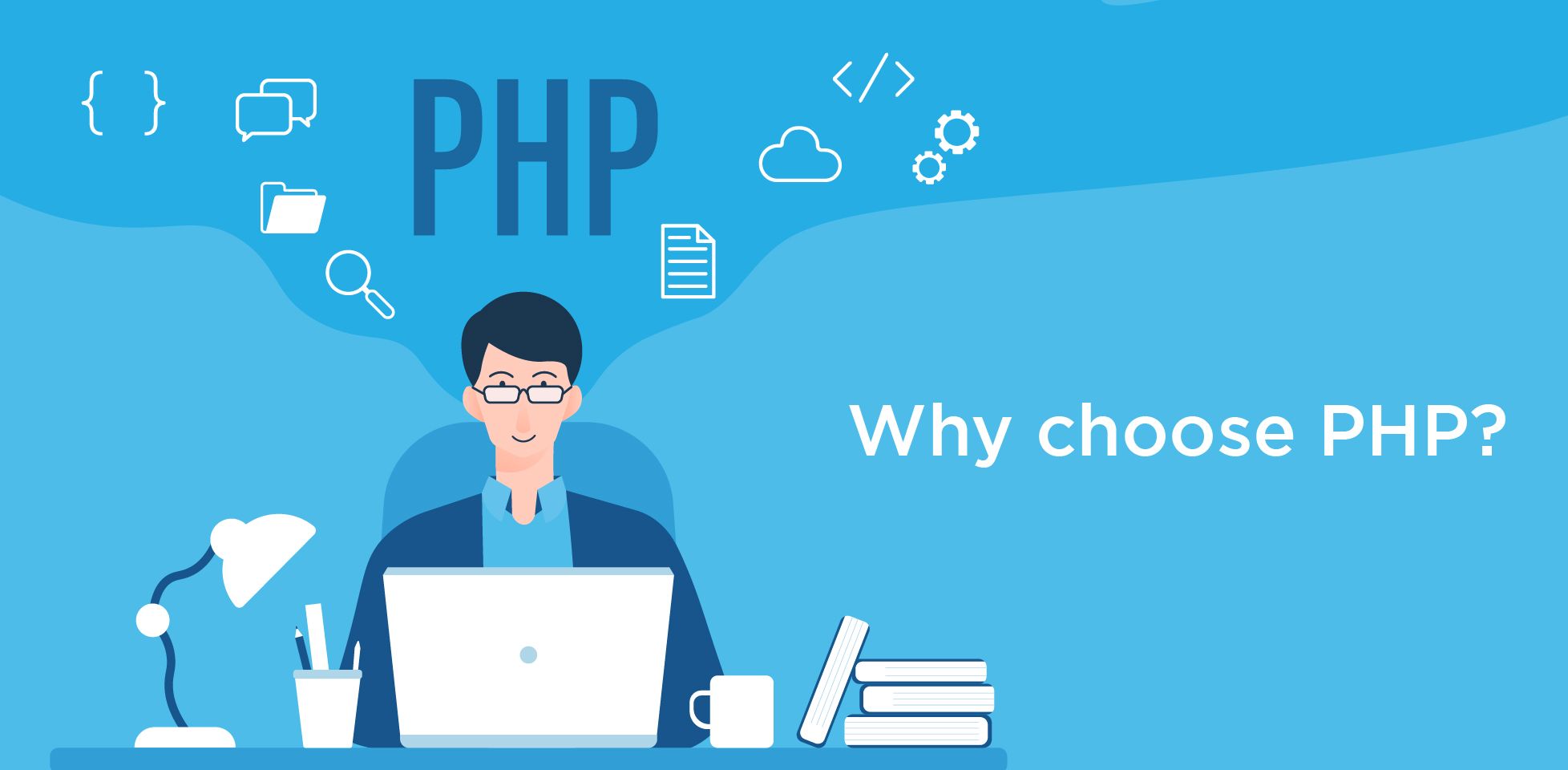 PHP is open source and free to use. It is easy to learn and use. It comes with various frameworks and is cost-efficient.
Compared to other programming languages, such as JavaScript, the functional design of PHP makes learning simple due to its complexities and usage of the event queue, whereas JavaScript looks more difficult to grasp. When we compare Node.js with PHP from various angles, such as performance, frameworks, hosting, and coding, PHP wins.
Conclusion
Hiring capable and enthusiastic PHP developers involve thoroughly understanding the company's requirements. When dealing with the top PHP developers, keep in mind that they must adhere to a strict method.
Understanding the benefits of hiring a PHP web developer is critical to identify the best fit for your company. Knowing PHP and its related frameworks through and out is vital when selecting the right software developers who will operate securely and efficiently for a project.
However, you need not worry about all of it as we are here to assist you. Leave your hirings to us, and we will provide you with the best out of the lot. Outsourcing with AppsRhino would be your best business decision. We can assure you of that!