Introduction
In these busy times, every customer wishes to receive all services from their homes. On-Demand services may not be possible earlier. However, the developing technology made everything possible!
Buyers can get Food, taxis, and almost everything you can think of from the comfort of their homes. What's new? You can allow the customers to receive other assistance like Home Cleaning, Maintainance, and Renovation with House Services Apps!
Do you want to create a Home Maintainance App for your customers? Here are a few reasons you should invest in Home Services App Development!
Customers can get House Cleaning at their doorstep

Quick services and payments

Multiple Payment options

No hassle for the customers

Support for the daily professional workers
You are connecting the customers with experienced working professionals. The experts will get additional work and money, customers will be content with the services, and you can earn profits! Perfect application plan, right?
Let's read this blog to get the ultimate Home Services App development guide!
Understanding the market requirement
Before starting the Home Services App Development journey, the first step is understanding the market needs. You shall understand what your customers want. You are creating a Renovation App for your customers. Therefore, you should focus on fulfilling their needs and create a Maintainance App they require the most.
Imagine a situation where the market is in the abundance of a plumbing App and has numerous salon applications. You are an entrepreneur. Which Home Services App will you opt for?
Hence, you can take your time to discover the market needs and make decisions after considering each fact and customer response!
Knitting a Plan
You understand the market now. You know if customers require a Home Cleaning App or a Renovation App. What is the next step?
Have you decided on the Home Services App Development plan? Do you know how the application creation process will execute?
Planning helps you organize your thoughts. Moreover, you can divide teams and work for better direction! Additionally, you shall create a budget. You can split your funds for investment, developer salaries, and marketing!
You shall keep coming to the initial Plan regularly and check if you reach your short-term goals. You can change some parts of the Plan per requirement and track your progress.
UI/UX Designing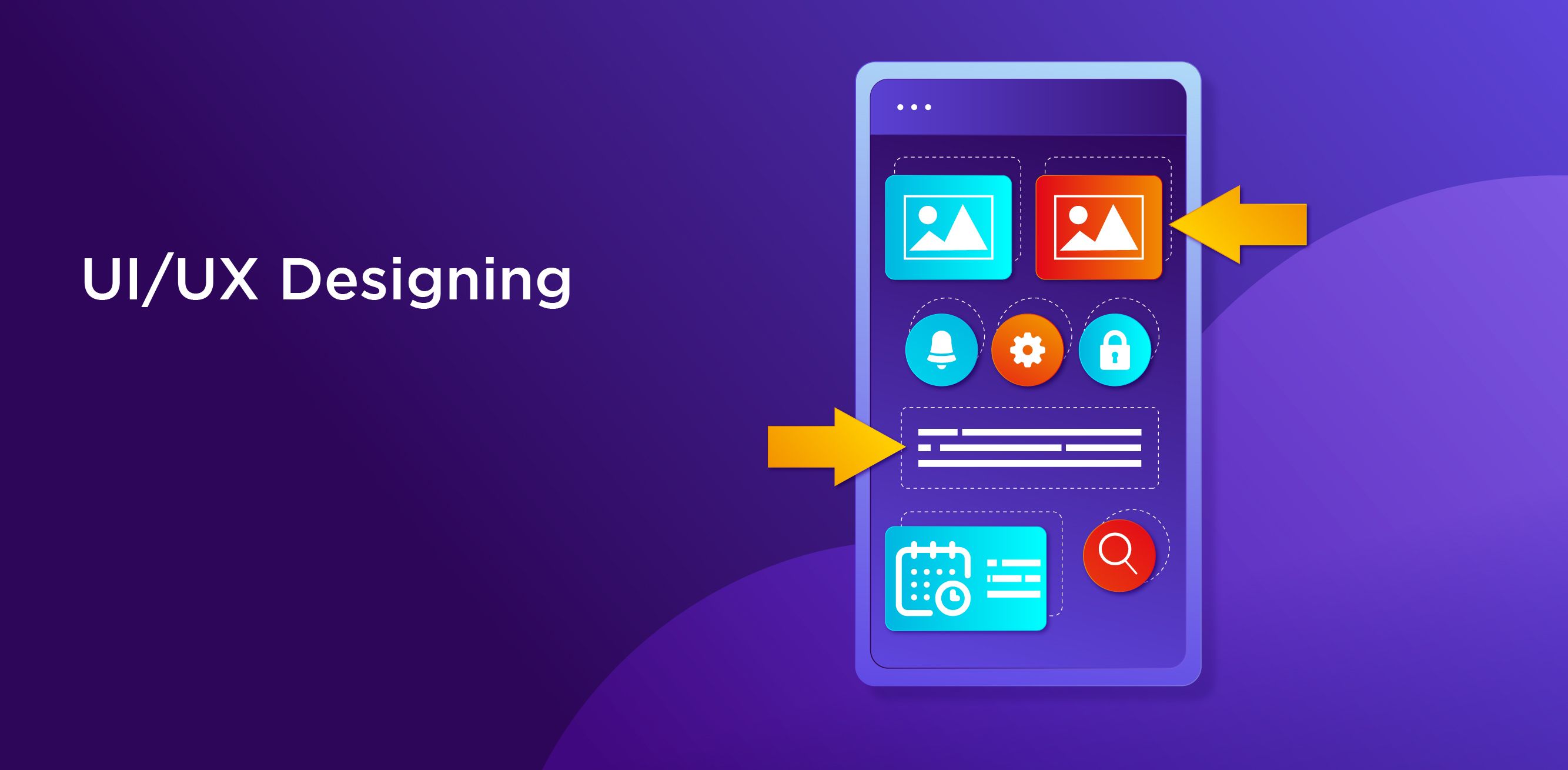 When creating a Home Maintainance App, you shall give a reason for the user to come back and avail of your services. In addition to unmatched service, you can work on the user interface of your Renovation App!
You may hire a team of Designers and experts to develop an interface that attracts users and allows them to navigate any tab without hassle.
Customers will move to another application if they don't find the Application use effortless. Hence, work on making your Home Cleaning App attractive and user-friendly. The interface shall always be simple, or the customers may leave.
Home Services App Development
Your Plan is ready, and your team understands the interface of your Renovation App. What's left? The actual Home Services App Development!
You can hire a team of Developers to engage in application Development. This team should have the required experience and knowledge. Moreover, you should decide on the platform and programming languages before hiring the programmers.
The Development team can coordinate with the Designing and Planning team to understand the working and features of the House Cleaning App!
Software Quality Assurance Testing
Do you want your customers to face issues while using your Home Maintainance App? You shall invest in Quality Assurance Testing!
The QA Testers check every aspect of your Home Cleaning App and run manual and automation tests for thorough checking! QA Tests locate all the bugs and problems in your application and provide a chance to Developers to fix these issues before the Home Maintainance App release on Play Store and AppStore.
Companies ignore this step and regret it later. However, you shall always pay attention to potential mistakes and correct them before they come to you!
Marketing
The customers shall know about the presence of your House Cleaning App in the market! What is the perfect way to reach every customer and let them understand the features you provide?
Digital marketing helps you reach the maximum number of customers. You can advertise your application with social media posts, blogs, quora answers, and other methods.
You shall believe in your Home Maintainance App and trust the process. Customers will come to you for your services. However, the first application attraction comes from Digital marketing!
You can hire a Marketing team to develop numerous advertisement content and let customers know the benefits of your House Cleaning App!
Feedback and Updates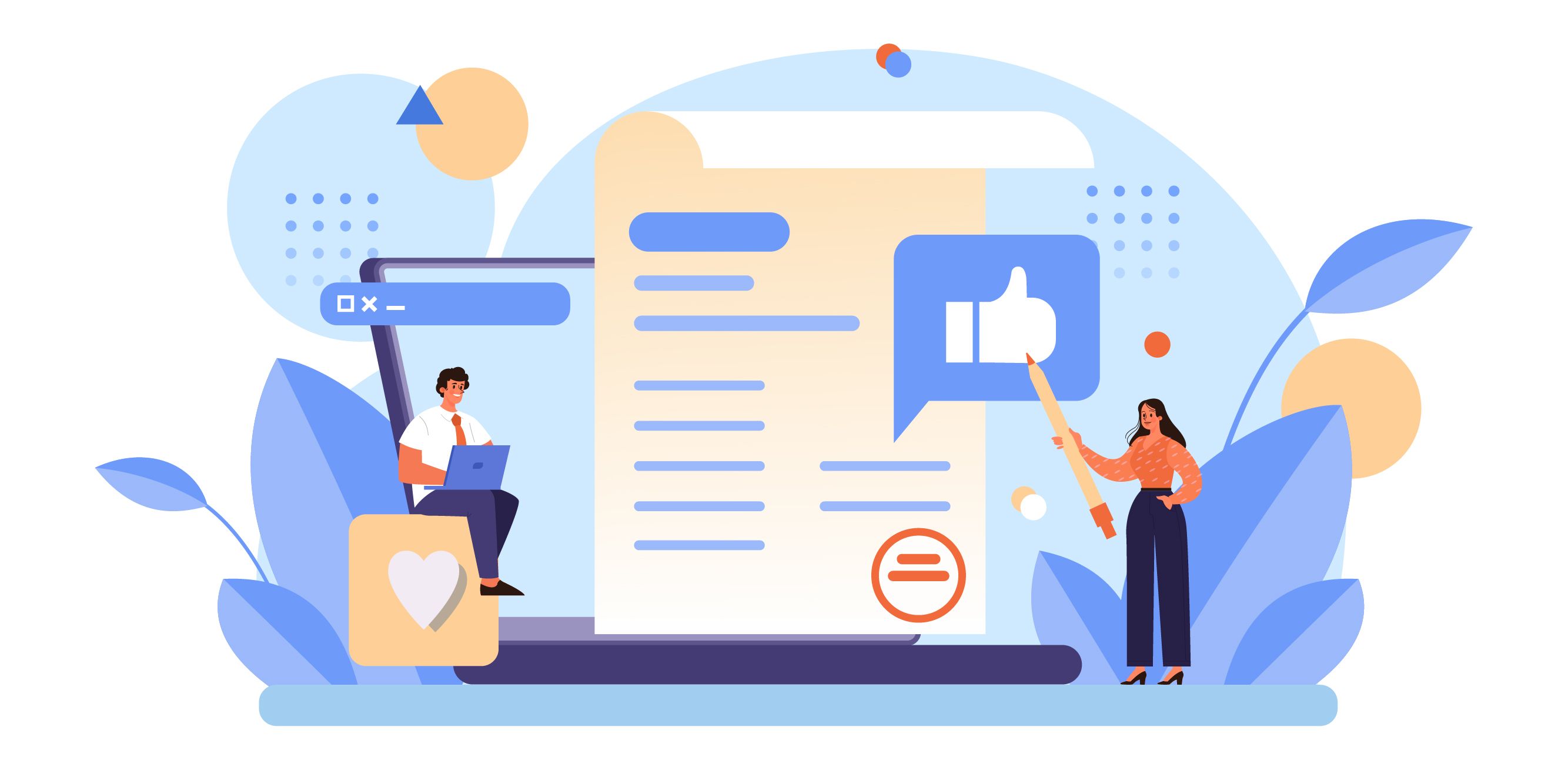 You should know how customers react to your Home Services App. Are they using the features you added? Do they like your customer service? What is their feedback on your application? Are they recommending your Renovation App to families and friends?
Does the Home Maintainance App require updates? You can ask questions like these to get answers about your App.
You are responsible for making your House Cleaning App reach every customer and satisfy their requirements. You shall take of their ratings and feedback carefully and improve your application accordingly.
Features to add to your Home Cleaning App!
Here is a list of features you may add while performing Home Services App Development. You should ensure that customers enjoy these features and use your application without facing problems.
The Sign-up and log-in page
Imagine downloading an application from the Play Store. You want to book a wall painting appointment from your home with this Interior Designing App. However, the application asks you to fill out a two-page form to enter details.
Would you want to continue with such an Interior Designing App? Customers want to fill in the required information about themselves.
Therefore, your Sign-up and Log-in page should not be lengthy. It should ask for the necessary details and allow the customers to shop!
Search bar
Customers want to search for the services they want. People have busy lives today. You are engaging in Home Services App Development to ease their days.
Hence, your App's user interface can include a search bar. This Seach bar will allow the customers to enter the services they require and choose from the Search results.
Moreover, you can provide a category section for customers to opt for the service with one click! Numerous options will help the customers locate services and add them to their cart.
Multiple Payment Options
Users may want to pay with their credit card, while others wish to use their e-wallet. How can you engage the maximum number of customers to use your House Cleaning App?
You can allow payment acceptance via multiple modes. These payment gateways include the following methods.
E-wallets

Credit cards

Debit cards

Cash-on-Delivery of service

Gift Vouchers
This feature will allow customers to use any payment option and pay your On-Demand Service Fee. You will retain customers and receive payments for services on time in this way.
Chatbots and Customer Support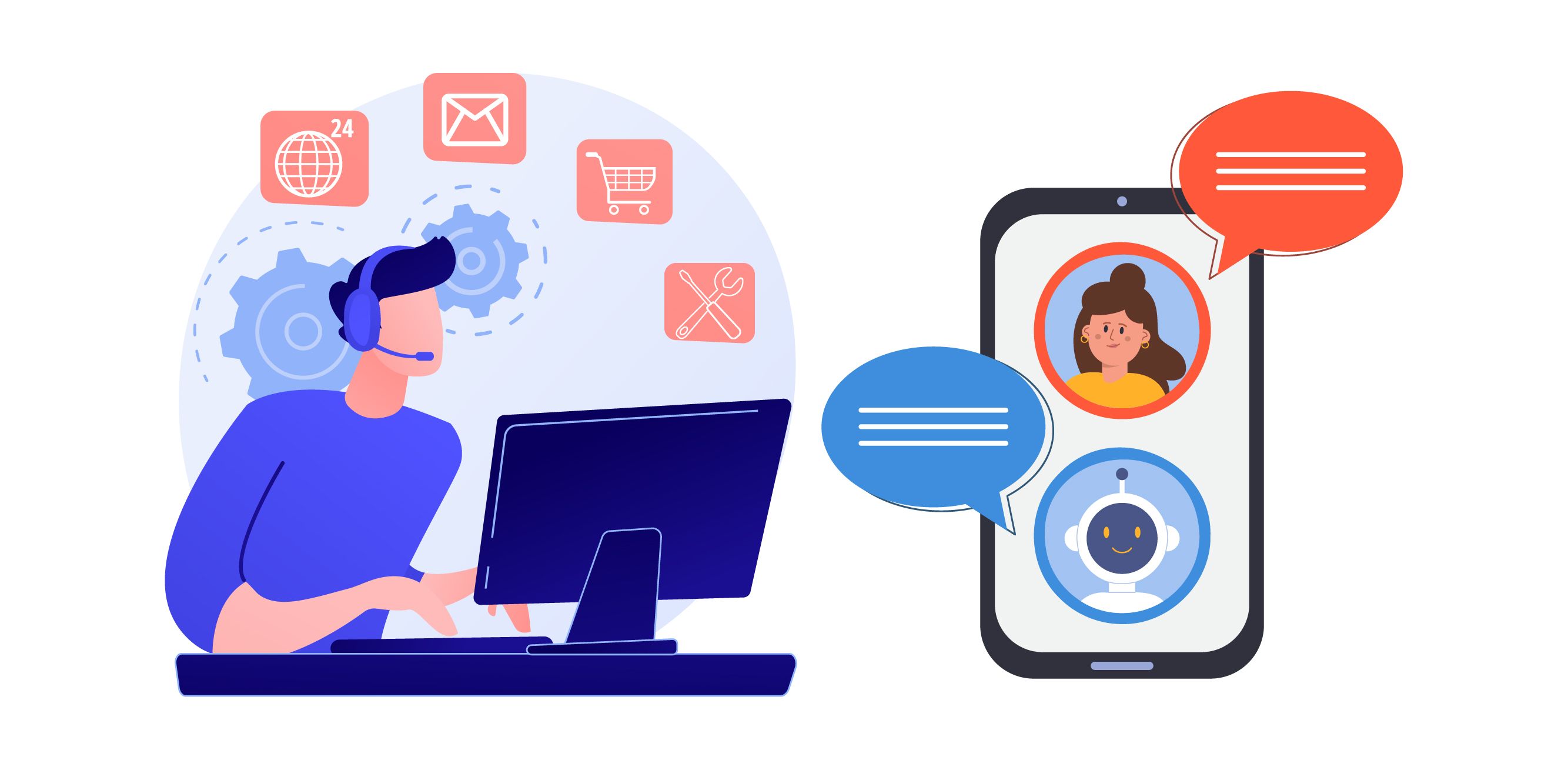 What if the customers face any error while using your Renovation App? What if they are unable to contact the professional they hired? Or they are facing an issue while paying for their On-Demand service? What will they do?
You can enable the customers to contact you at any time. You can allow them to call you, send you e-mails, and message your application with chatbots.
Chatbots are one of the best methods of Customer Support. You are available for the customers 24*7. Moreover, Chatbot assistance can allow customers to request to talk to an actual assistant per requirement.
Do you know the best Chatbot integration platform? BotPenguin! Go to the BotPenguin website now and start your free trial!
Discounts and Offers
Do customers enjoy Discounts on services? Of course! You can attract new customers and lure old buyers back to your application with seasonal and regular offers.
You can provide Gift coupons, free deliveries on additional items, surprise boxes on the order of specific services, sales for next orders, etc.
Customized Cleaning Schedules
Allow users to create personalized cleaning schedules based on their specific needs and preferences.
This feature enables them to set reminders for daily, weekly, or monthly tasks, ensuring a consistent and organized cleaning routine.
Smart Home Integration
Integrate the cleaning app with smart home devices, such as robot vacuums or automated mops, to provide users with seamless control over their cleaning tasks.
They can initiate cleaning sessions, monitor progress, and receive notifications when the tasks are completed.
Inventory Management
Enable users to keep track of their cleaning supplies within the app.
They can input the inventory of cleaning products they have and receive notifications when supplies run low, ensuring they never run out of essential items when it's time for cleaning.
Future Trends in Home Services App Development
There will be a rise in on-demand services in the future. Following are the future trends in Home Services App Development:
On-Demand Services
On-demand home services apps are becoming increasingly popular. These apps connect users with service providers for various tasks such as cleaning, plumbing, electrical work, and more.
In the future, we can expect these apps to offer a wider range of services and improve the user experience by providing faster response times and more personalized recommendations.
Artificial Intelligence (AI) Integration
AI technologies can enhance home services apps by providing personalized recommendations, predicting user preferences, and automating processes.
For example, AI-powered chatbots can assist users in finding the right service providers, while machine learning algorithms can analyze user data to offer tailored service suggestions.
Internet of Things (IoT) Integration
With the increasing adoption of smart home devices, integrating IoT capabilities into home services apps will become more prevalent. IoT integration allows users to control and monitor their connected devices through the app.
For instance, users can remotely adjust their thermostat settings or receive notifications when their appliances require maintenance.
Augmented Reality (AR) and Virtual Reality (VR)
AR and VR technologies can revolutionize the way users interact with home services apps.
For instance, users can visualize how furniture or appliances would look in their homes before making a purchase. Service providers can also use AR to guide users through DIY tasks or remotely assist them in troubleshooting issues.
Blockchain Technology
Blockchain technology can improve trust, transparency, and security in home services apps. It can facilitate secure and decentralized transactions between users and service providers, eliminating the need for intermediaries.
Additionally, blockchain can help maintain a verified database of service providers, ensuring their qualifications and ratings are accurate.
Integration with Voice Assistants
Voice assistants like Amazon Alexa, Google Assistant, and Apple Siri are gaining popularity in homes.
Integrating home services apps with these voice assistants allows users to book services, get recommendations, and control their smart home devices using voice commands, providing a convenient and hands-free experience.
Enhanced User Reviews and Ratings
User reviews and ratings play a crucial role in home services apps. In the future, we can expect more sophisticated review systems that incorporate sentiment analysis and natural language processing techniques to provide more accurate and helpful feedback.
This can assist users in making informed decisions and help service providers improve their offerings.
Conclusion
What is the best way to engage in Home Services App Development? Are you confused about where to begin? Do you need some guidance? Come to AppsRhino!
We have some of the most qualified Developers, Designers, and Quality Assurance Testers for you! You reach us with your App Development queries, and we'll provide you required solutions!
We have a dynamic pricing model, and clients know us for our Customer Services and Support! You will love working with us as we help you on your road to Home Maintainance and App Development!
Why are you waiting? Create a Plan for the Home Services App you want to develop. Further, reach out to AppsRhino and discuss your application.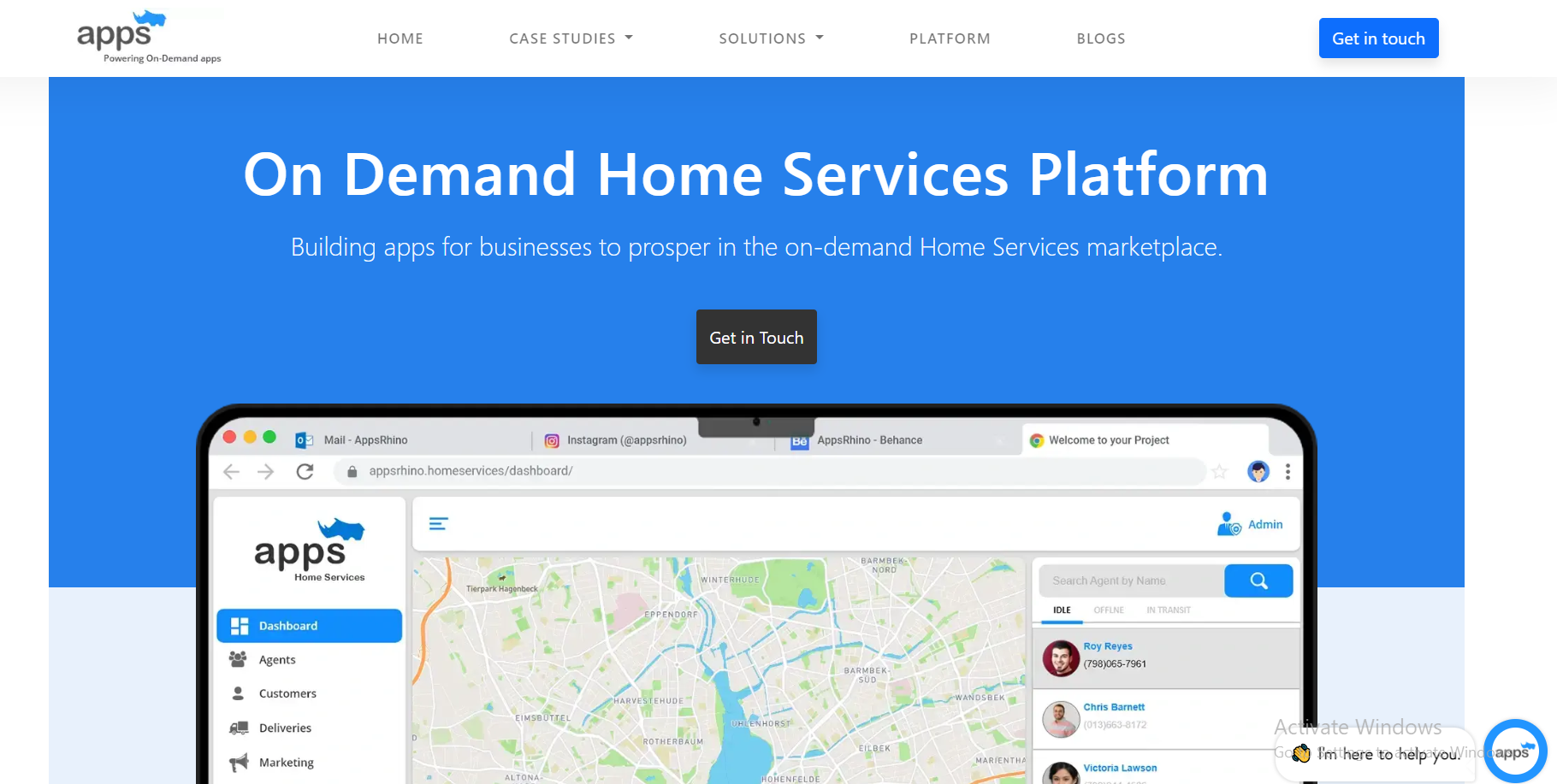 Moreover, discuss the features and user-interface details you wish to add to your House Cleaning App. We are here to help you through every step and make your App successful!
AppsRhino offers the best Tech-driven solutions for Home services, Laundry delivery, Alcohol delivery, Grocery Delivery, On-demand Cannabis, and Taxi Services:
Contact our team and start your Home Services App Development journey today!
Frequently Asked Questions
What are the key features to consider when developing a home services app?
Key features to consider when developing a home services app include user profiles, service provider listings, real-time communication, scheduling and booking functionality, secure payment integration, and customer reviews and ratings.
How can I ensure the safety and security of users on my home services app?
To ensure the safety and security of users on your home services app, you can implement identity verification for service providers, secure payment gateways, encrypted communication channels, and user ratings and reviews to establish trust and transparency.
What technologies are commonly used in home services app development?
Commonly used technologies in-home services app development include mobile app development frameworks like React Native or Flutter, backend technologies like Node.js or Ruby on Rails, and cloud platforms like AWS or Google Cloud for scalability and storage.
How can I monetize my home services app?
You can monetize your home services app by offering premium features or subscriptions, charging service providers a commission on completed transactions, displaying targeted advertisements, or partnering with local businesses for promotional opportunities.
What are the steps involved in developing a home services app?
The steps involved in developing a home services app typically include conducting market research, defining the app's features and functionality, designing the user interface and user experience, developing the app using appropriate technologies, testing for quality assurance, and launching the app on relevant app stores.
How can I attract and retain users on my home services app?
To attract and retain users on your home services app, focus on providing a seamless user experience, offer incentives and discounts for recurring bookings, implement a referral program, actively engage with users through push notifications and personalized offers, and continuously improve the app based on user feedback.