Introduction
Are you an active part of a Beer business that is constantly searching for unique flavors and experiences that you can offer to your customers to keep them hooked for more? Your customers won't just be receiving these beverages at their doorstep but with that comes numerous other exclusive offers and opportunities which they simply can't ignore.
A BrewDog clone app stands strong as the most trusted partner in this game ever since there has been an increasing demand for craft beers and breweries as the most desired drink of choice in the drinking industry. A BrewDog clone app has everything that is required to stay hooked in the market, no matter the circumstances.
The call for virtual platforms in exchange of the physical ones adds up to the countless reasons why you should opt for establishing your very own BrewDog clone app but before that Let's explore what a BrewDog clone app is, along with its key features, advantages, and why it's beneficial for your beer business in detail.
What is a BrewDog Clone App?
A BrewDog clone app is a white-label solution that can be customized to fit the unique needs of a beer business.
Every minute details that the customers require has been incorporated within this app so that they enjoy a seamless beer ordering experience, such as a robust beer catalog, search options, and personalized recommendations.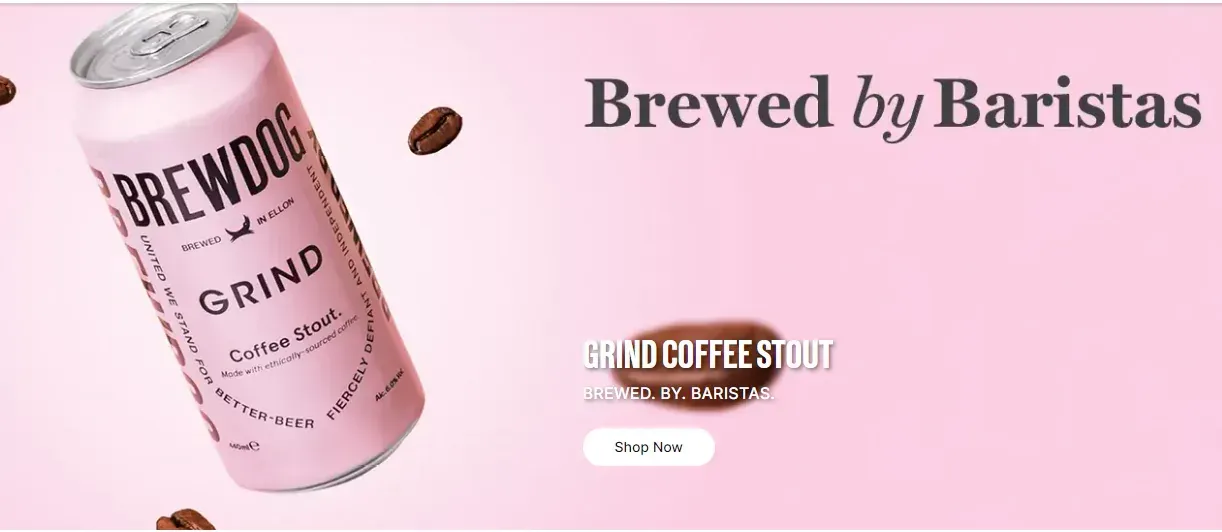 Key Features of a BrewDog Clone App
A BrewDog clone app includes all the essential features that customers expect from a modern beer- ordering experience. Some of these features include:
Extensive beer catalog and search options

Beer ratings and reviews

Customizable beer discovery features

Personalized recommendations

Brewery partner integration
Advantages of Using a Clone Solution for Beer Businesses
Utilizing a BrewDog clone app provides many advantages for beer businesses, such as:
Enhancing customer experience and engagement

Streamlining the ordering process

Offering custom branding options

Improving order tracking and management

Staying competitive in the beer market
Why Boost Your Beer Biz with a BrewDog Clone App?
There has been an upsurge of craft beer in recent years and this calls out for a base that can be easily accessed by customers whenever and wherever they want. This can only be achieved by the means of apps like the BrewDog Clone app. Therefore listed below are some of the reasons why you should invest in a BrewDog Clone app:
Meeting the Growing Demand for Craft Beer
If beer businesses partner up with a BrewDog clone app, they can easily reach a wider audience and offer a wider variety of beer options, meeting the increasing demand for unique and flavorful brews.
Enhancing Customer Experience and Engagement
Ordering a beer should not be very complex, which is ensured by a BrewDog clone app as it includes features that offer the customers a personalized and engaging experience, leading to increased loyalty and satisfaction.
Staying Competitive in the Beer Market
Being part of the most competitive and leading market, businesses always have to make sure that they stand out from the crowd. The features and functionalities of a BrewDog clone app are timely upgraded based on the current market requirements, which helps you to keep a competitive mind intact and also appeal to a wider audience.
Essential Features to Boost Your Beer Biz
Listed below are some features that must be kept in mind when you are thinking about boosting your beer business.

Extensive Beer Catalog and Search Options
A range of beer options, along with search filters, must be present within the app, allowing customers to easily find the beer they want.
Beer Ratings and Reviews
Customers should also get the opportunity to provide their valuable feedback and reviews regarding the beers and their overall experience. This leads to more informed purchasing decisions and increased customer satisfaction.
Customizable Beer Discovery Features
Customizable beer discovery features should also be present within the BrewDog clone app, such as filtering by type, price range, and ABV. Customers would be able to find the perfect beer for their taste preferences easily.
Personalized Recommendations
Personalized recommendations can be offered to customers based on their past purchases and preferences. This increases the likelihood of repeat purchases.
Brewery Partner Integration
Beer businesses must collaborate with breweries in order to offer a wider variety of beer options to customers.
Enhancing User Experience with User-Friendly Features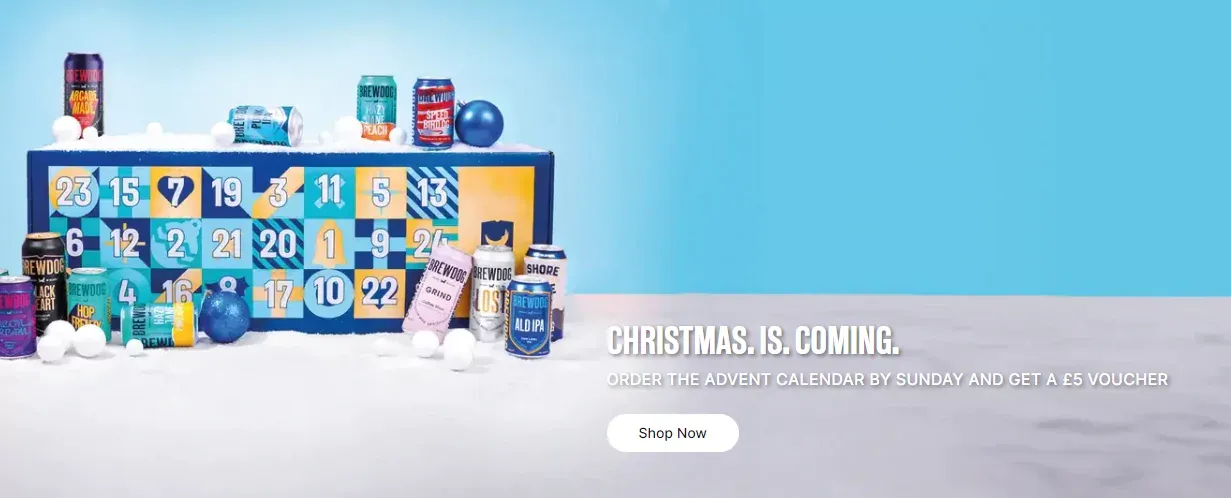 When the above-discussed features are integrated with the features mentioned below, it paves the way to a successful beer business app.
Easy Onboarding and Registration
When the customers are able to sign into the application by following simple steps of registration, user engagement and satisfaction gets considerably increased as customers can quickly get started with the app without going through much hassle.
Intuitive and User-Friendly UI/UX Design
A BrewDog clone app should have an intuitive and user-friendly UI/UX design, making it easy for customers to navigate and use the app.
Smooth Beer Ordering and Checkout Process
A smooth and efficient beer ordering and checkout process leads to increased customer satisfaction and faster delivery times.
Order Tracking and Notifications
Order tracking and notifications keep customers informed about the status of their orders, leading to increased transparency and trust.
Multi-Language and Localization Support
Multi-language and localization support allows beer businesses to reach a wider audience and offer a more personalized experience to customers in different regions.
Implementing Secure and Convenient Payment Options
The key to a successful business in the current digital age is incorporating as many convenient payment options as possible.
They must also ensure that each and every payment option offered is end- to- end encrypted.
When right payment features as such are implemented, a seamless and safe transaction process for your customers is ensured. Let's explore some key aspects of payment integration for your BrewDog clone app.
Multiple Payment Gateways Integration
The integration of multiple payment gateways is also a way to keep a tab on the diverse preferences of your customers. Customers get options from where they can choose the payment method that suits them best, whether it's credit/debit cards, mobile wallets, or even cryptocurrency.
Secure Transactions and Data Encryption
Implementing Robust security measures like data encryption and SSL certification must be implemented to eliminate any apparent risks and threats. Customers must have the peace of mind they need when making transactions through your app; therefore, ensuring the security of your customer's payment information is of utmost importance.
One-Click and Saved Payment Options
For returning customers, providing the option to save their payment details and enabling one-click transactions can significantly enhance user experience. This feature allows customers to make purchases quickly and easily without the need to enter their payment details every time.
Payment Plans and Subscriptions
Consider incorporating payment plans and subscription options into your BrewDog clone app. This way, you can offer customers the flexibility to choose from various pricing models, such as monthly or yearly subscriptions or even one-time payments for special offerings.
Subscriptions could also include benefits like exclusive access to limited releases, discounts, or brewery events.
Leveraging Data Analytics for Business Growth
Data is key to driving business growth and making informed decisions. By leveraging data analytics within your BrewDog clone app, you can gain valuable insights into your customers' preferences and behavior. Let's explore some ways data analytics can benefit your beer business.
Analyzing Customer Preferences and Behavior
By tracking customer data within your app, you can analyze their preferences, purchasing patterns, and interactions with your brand.
This information will help you understand which beers are popular, what styles customers prefer, and how they engage with your app, ultimately allowing you to tailor your offerings to their needs.
Data-Driven Business Decisions
Utilize the insights gained from data analytics to make data-driven decisions that can positively impact your business.
For example, if you notice a particular beer style gaining popularity among your customers, you can stock up on more of that style or even collaborate with breweries that specialize in it.
Inventory Management and Real-Time Updates
With real-time data updates, you can efficiently manage your inventory based on demand. By analyzing sales data, you can identify which beers need restocking or which ones are not performing well. This ensures you always have a well-stocked beer catalog for your customers to choose from.
Utilizing Customer Data for Targeted Marketing
The data collected from your BrewDog clone app can be used to create targeted marketing campaigns. By understanding your customers' preferences, you can send them personalized recommendations, exclusive deals, and promotions tailored to their tastes.
This targeted marketing approach can significantly increase customer engagement and loyalty.
Incorporating Social and Community Features
By incorporating social and community features within your BrewDog clone app, you can foster a strong connection between your customers and your brand. Let's explore some exciting possibilities.
Creating a Beer Enthusiast Community
Give your customers a platform to connect with fellow beer enthusiasts. Create a dedicated community section within your app where users can share their favorite beers, discuss brewing techniques, or even organize beer-tasting events.
Encouraging user-generated content and fostering a sense of community will make your customers feel more engaged with your brand.
Social Sharing and Beer Recommendations
Enable social sharing features within your app to allow customers to share their favorite beers on social media platforms. This not only helps spread the word about your brand but also gives your customers the opportunity to recommend their favorite brews to their friends and followers.
User-Generated Content and Reviews
Encourage your customers to leave reviews and ratings for the beers they've tried. User-generated content and reviews not only provide valuable feedback for other potential customers but also contribute to the overall engagement and authenticity of your app.
Brewing Tips and Recipe Sharing
Share brewing tips, recipes, and behind-the-scenes stories from breweries to educate and entertain your customer base. This not only deepens their knowledge of beer but also allows them to engage with your brand on a more personal level.
Integrating Brewery Partner Features
Partnering with local and craft breweries can be mutually beneficial. By integrating brewery partner features into your BrewDog clone app, you can showcase their offerings and create exciting collaborations. Let's explore how this can enhance your beer business.
Partnering with Local and Craft Breweries
Collaborate with local and craft breweries to offer a wider variety of beer options to your customers. This partnership can help you tap into unique and limited-edition brews that you might not have access to otherwise. It also provides an opportunity for cross-promotion and introducing your customers to new breweries.
Showcase Brewery Profiles and Offerings
Create dedicated profiles for your brewery partners within your app. Showcase their beer portfolios, history, and any upcoming releases or events they have. This not only promotes your partners but also provides customers with additional information to make informed decisions about their beer choices.
Brewery Events and Collaborations
Organize brewery events and collaborations within your app to keep your customers engaged and excited. This could range from virtual beer- tasting events to brewery tours or even beer-related workshops. Collaborations with breweries can also lead to the creation of unique limited-edition beers, which can generate a buzz around your brand.
Exclusive Brewery Deals and Rewards
Offer exclusive deals and rewards to users who engage with your brewery partners through your app. This could include special discounts, early access to new releases, or even brewery merchandise. These incentives not only drive customer engagement but also strengthen your relationships with your brewery partners.
Implementing Beer Tasting and Pairing Features
Beer tasting and pairing experiences are loved by beer enthusiasts. By implementing beer tasting and pairing features within your BrewDog clone app, you can offer customers a comprehensive beer experience. Let's explore some exciting possibilities for this functionality.
Beer Tasting Notes and Descriptions
Provide detailed tasting notes and descriptions for each beer in your catalog. Include information about the aroma, flavor profile, color, and even suggested glassware. This helps customers make informed decisions and enhances their beer tasting experience.
Food Pairing Suggestions
Suggest food pairings for each beer in your app. Customers can explore different culinary combinations and experiment with how different beers complement different dishes. This feature adds an extra dimension to the beer experience and encourages customers to explore new flavors.
Curated Beer Collections and Sets
Create curated beer collections and sets based on themes, styles, or occasions. For example, you could curate a collection of IPAs from different regions or put together a set of beers perfect for a summer barbecue. Curations like these make it easier for customers to discover new beers and facilitate themed gatherings.
Beer Tasting Events and Workshops
Organize beer tasting events and workshops within your app. This could be in the form of virtual tastings, where customers can participate in guided tastings with beer experts, or even physical events at local partner establishments. These events provide customers with unique experiences and opportunities to learn more about beer.
Conclusion
Incorporating the outlined features in your BrewDog clone app will elevate your beer business to new heights. Imagine offering a complete new edge to your app with exclusive features like multiple payment getaways, online tracking and an ever- friendly intuitive design that is always there to help out its customers. These features are bound to lure in new customers and keep the regular ones hooked for more.
From secure and convenient payment options, leveraging data analytics for growth, and fostering a sense of community to partnering with breweries and offering unique beer experiences, your app will provide a comprehensive and engaging platform for beer enthusiasts.
You have a chance at providing a platform and opening its door for the world to step in and see what they were missing out all along- a sphere of fun and entertainment right at their doorstep packaged with love. Start implementing these features and watch your beer business thrive in the digital age. Let us collectively raise a toast to the ultimate amalgamation of success and entertainment Cheers!
Frequently Asked Questions (FAQs)
What is a BrewDog clone app?
A BrewDog clone app is a mobile application designed to replicate the features and functionalities of the popular BrewDog brewery. It allows users to explore and purchase a wide variety of craft beers directly from the brewery.
Why are user reviews and ratings important in a BrewDog clone app?
User reviews and ratings in a BrewDog clone app help build trust and credibility for your beer business. Positive reviews can influence potential customers and encourage them to try your beers, boosting sales.
How do personalized recommendations improve my beer business in a BrewDog clone app?
Personalized recommendations in a BrewDog clone app use algorithms to suggest beers to users based on their preferences, purchase history, and ratings. This helps users discover new beers and increases customer satisfaction and loyalty.
What are the benefits of implementing a loyalty program in a BrewDog clone app?
Implementing a loyalty program in a BrewDog clone app rewards customers for their repeat purchases and encourages them to keep coming back. This helps in fostering customer loyalty and improving customer retention.
How does a seamless ordering and delivery system improve my beer business in a BrewDog clone app?
A seamless ordering and delivery system in a BrewDog clone app ensures a smooth and hassle-free purchasing experience for customers. It simplifies the process, enhances customer satisfaction, and increases the likelihood of repeat orders.
What is the revenue model for a BrewDog clone app?
The revenue model for a BrewDog clone app can include revenue from beer sales, commissions from partnering breweries or breweries listing their beers, advertising opportunities for beer-related businesses, and potential subscription fees for premium features.