Introduction
Are you wondering how much you may spend on hiring Android Developers for your company? Do you understand the factors that determine this cost?
A career in Android development will not end, as applications will not stop developing. Hence, businesses and companies will keep hiring Android Developers, increasing the market rates, responsibilities, and innovation in this field.
Let's read this blog together and know how much you have to pay your Android developers.
Factors determining the cost of android developers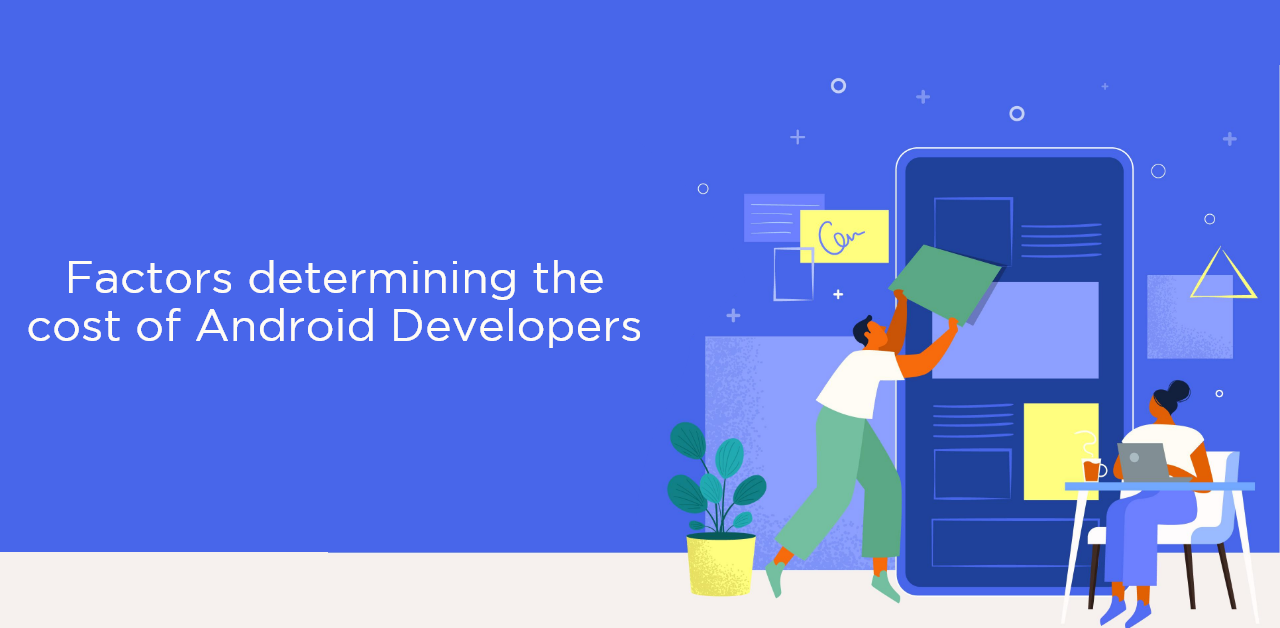 Here is a list of factors determining the cost of Android Developers.
Skills
Recruiters determine the cost of hiring Android Developers by their hard and soft skills. These include Android development skills and programming languages. Soft skills, on the other hand, refer to the interpersonal and social skills the candidate must have to be an effective team member.
Android Developer experience
You can either recruit an Android App Developer from a college or university or choose from experienced professionals with a proven track record.
You shall recognize that having the right skills for the job is essential, but having the right background is also significant for success.
You can decide the salary for your Android Developers per their experience level. Here's how to categorize your Android Developers:
Junior level Developers: These Android Developers include interns, newbie employees, and any one new to the programming world. Junior Android Developers require training and assistance while creating applications and platforms. Hence Junior developer's salary can be the least.
Mid level Developers: Mid-Android Developers may have been working with your company or others for a few years. Moreover, they may become senior developers in the upcoming years. Hence average salary is perfect for Mid-level developers.
Senior level Developers: These Android Developers have years of knowledge and experience. Senior Android Developers lead the team and bear maximum responsibility. Hence, their salary requirements are higher.
Project Complexity and Business Model
You can decide the salary for the Android Developers you hire per Project complexity.
How many features will your application have for the customers? If you are developing an on-demand delivery app, do you want to create an application for restaurants and drivers?
The project cost and hiring fees increase with the number of features and the project's complexity!
You can decide hourly rates with your Android Developers and pay for their involvement in application development!
Where do developers live?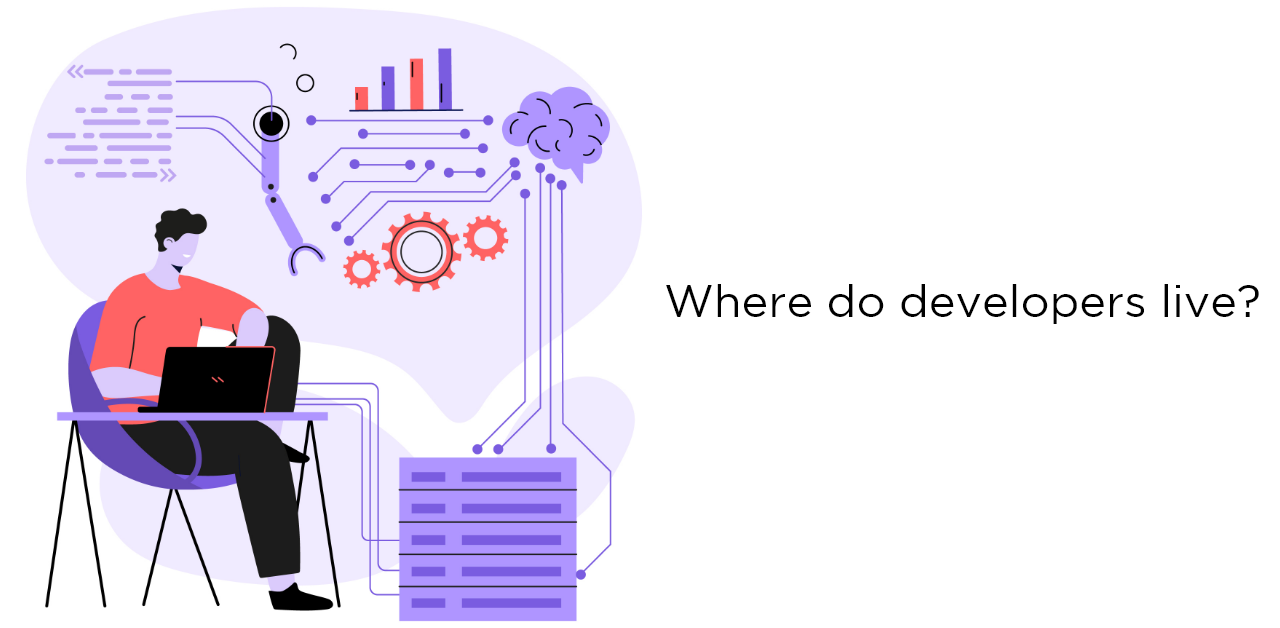 Let's discuss the cost of hiring Android Developers in this section and determine the best price you may spend while recruiting your team! You shall remember how different countries have different costs to hire an Android Developer for their company. The demographics of Android Developers play a significant role in deciding their rates.
An Android Developer works 40 hours per week on average (This number may vary between 35 to 50 hours). The provided yearly data considers all factors spent on Android Developers after hiring!
United States of America: $113,000 per year

Canada: $80,000

Germany: $75,000

United Kingdom: $70,000

Australia: $65,000

India: $7,000
How to hire Android Developers for your company?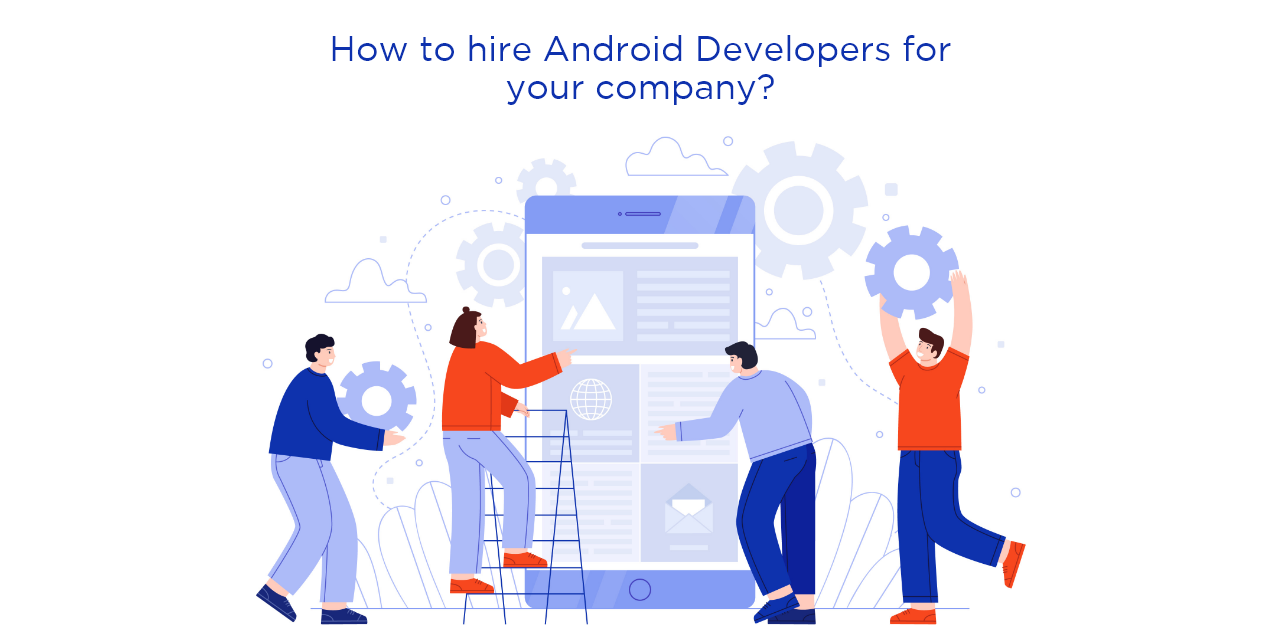 Do you know about the numerous ways to hire an Android Developer for your company? Do you want to understand the differences between these types and determine what suits your company and projects? Let's look at this section and decide on the perfect fit!
In-house development: Part-time and Full-time developers
Let's understand the meaning of an In-house development team. Part-time and Full-time Android developers for hire commit themselves to your company and provide their time per instructions.
Part-time developers work less than 40 hours a week and get almost half their income. On the other hand, you can hire Full-time developers working 40 or more hours per week, acquire skills, and work with multiple clients per company need.
You'll spend time and money while hiring Android Developers for in-house development. Interviews, examining resumes, evaluating projects, and training employees take the most portion of your time before hiring Android Developers.
Freelancers
Your company can hire Android Developers with a Freelancing business model. You won't pay for the insurance and other health benefits, provide them regular salaries, and look after them like you do for the In-house development team.
A Freelancer Android Developer works per their available time and comfort. You can find and recruit the best Android Developers to work for you on a contract basis. However, you will face the same issues as Part-time and Full-time Developers!
Hiring Android Developers is a tedious task. As a recruiter, you have the responsibility to hire ideal workers for your company which might take unimaginable effort!
Outsourcing
The final and perfect way to hire Android Developers for your company is to opt for outsourcing.
You can connect with an Outsourcing company and inform them about your requirements. They will provide you with the required Android Developers with the necessary technical and soft skills!
How is hiring Android Developers via Outsourcing beneficial? You save time by not examining every resume and CV. Moreover, you meet short-listed best candidates for your company.
Additionally, the hiring cost and other benefits of the Outsourcing team are lower than any other hiring Android Developers method.
Conclusion
Do you know the best company to hire Android Developers for outsourcing? You are right! AppsRhino is the answer to all your questions. You can tell us about your requirements to short-list candidates, and we will provide you with the perfect candidates!
Contact us today!