With smartphones being used by most people worldwide to access the Internet, mobile app development can help you reach a significant number of users. Indeed, global mobile app revenue reached $581 billion in 2020, and the market expects to exceed $935 billion by 2023.
At the same time, according to a Gartner report, 9,999 out of 10,000 mobile apps fail. Given that, it's become even more critical to hire and collaborate with top Android developers to turn your app idea into a successful reality.
Hiring a development team is more difficult today than coming up with an app idea because numerous factors influence the cost of hiring an Android app developer.
Here's an in-depth look at the critical cost-influencing aspects when hiring skilled Android developers for your development needs.
How Can Android App Development Help Your Business?
Android has traditionally led the way in mobile app development. Android has a global market share of 72 percent, outperforming all other operating systems. You can outsmart the competition by investing in Android app development to reach more people.
Here are a few more compelling reasons to choose Android app development: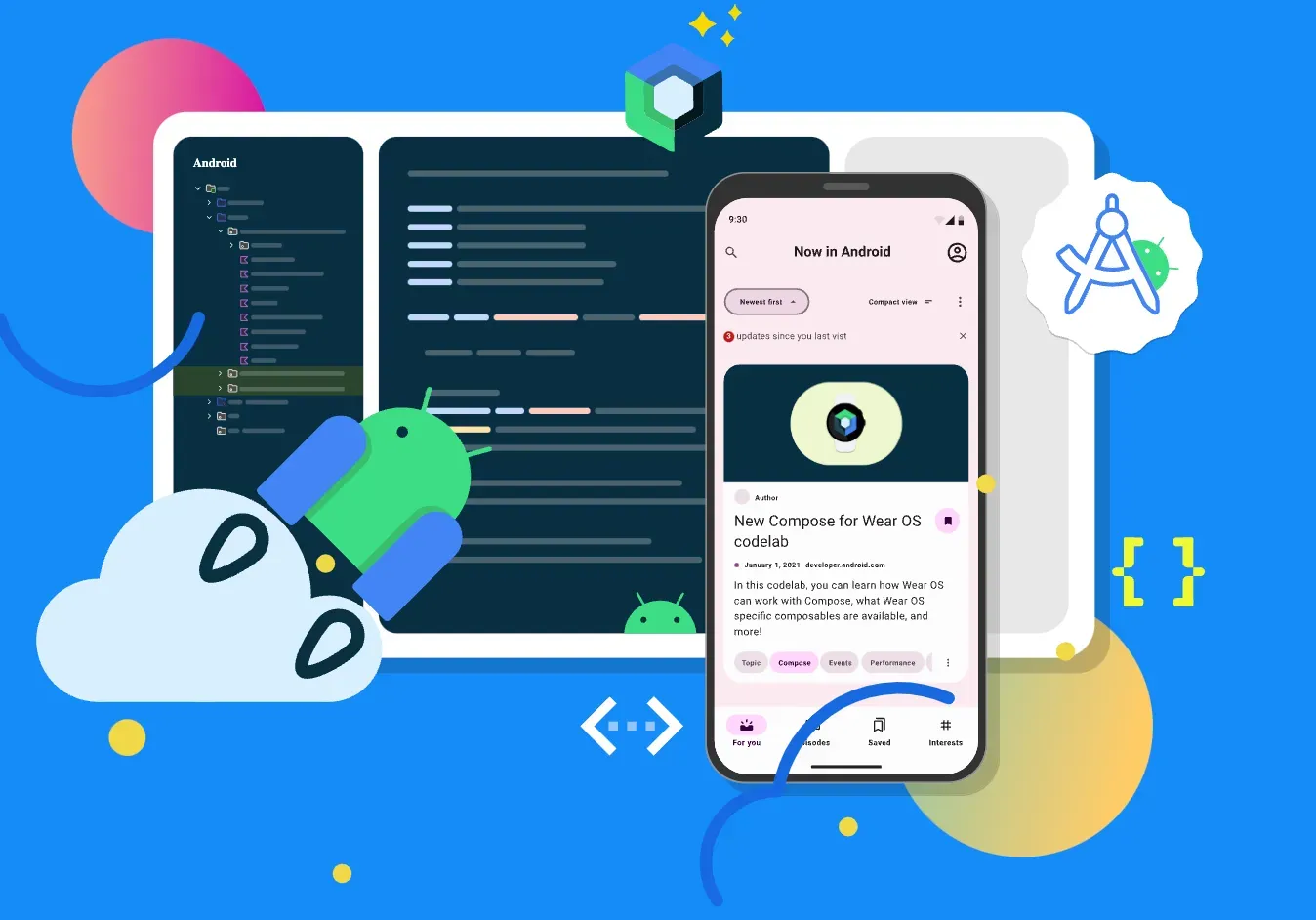 Google Assistance
Google provides ongoing support for Android OS. You may easily incorporate popular Google programs like Gmail and Google Drive into your application. Google releases updates regularly to address issues and improve security.
Development Price
Because Android is open source, you only have to pay for the cost of hiring an Android developer. You may put your product into the market as a small business owner or startup without burning a hole in your pocket. Because Android OS is open source, developers have complete control over it.
Rapid Development
Hiring skilled Android developers and maximizing the use of Android app development tools allows you to launch your app into the market in less time, providing you a competitive advantage over others.
Factors Influencing the Cost of App Development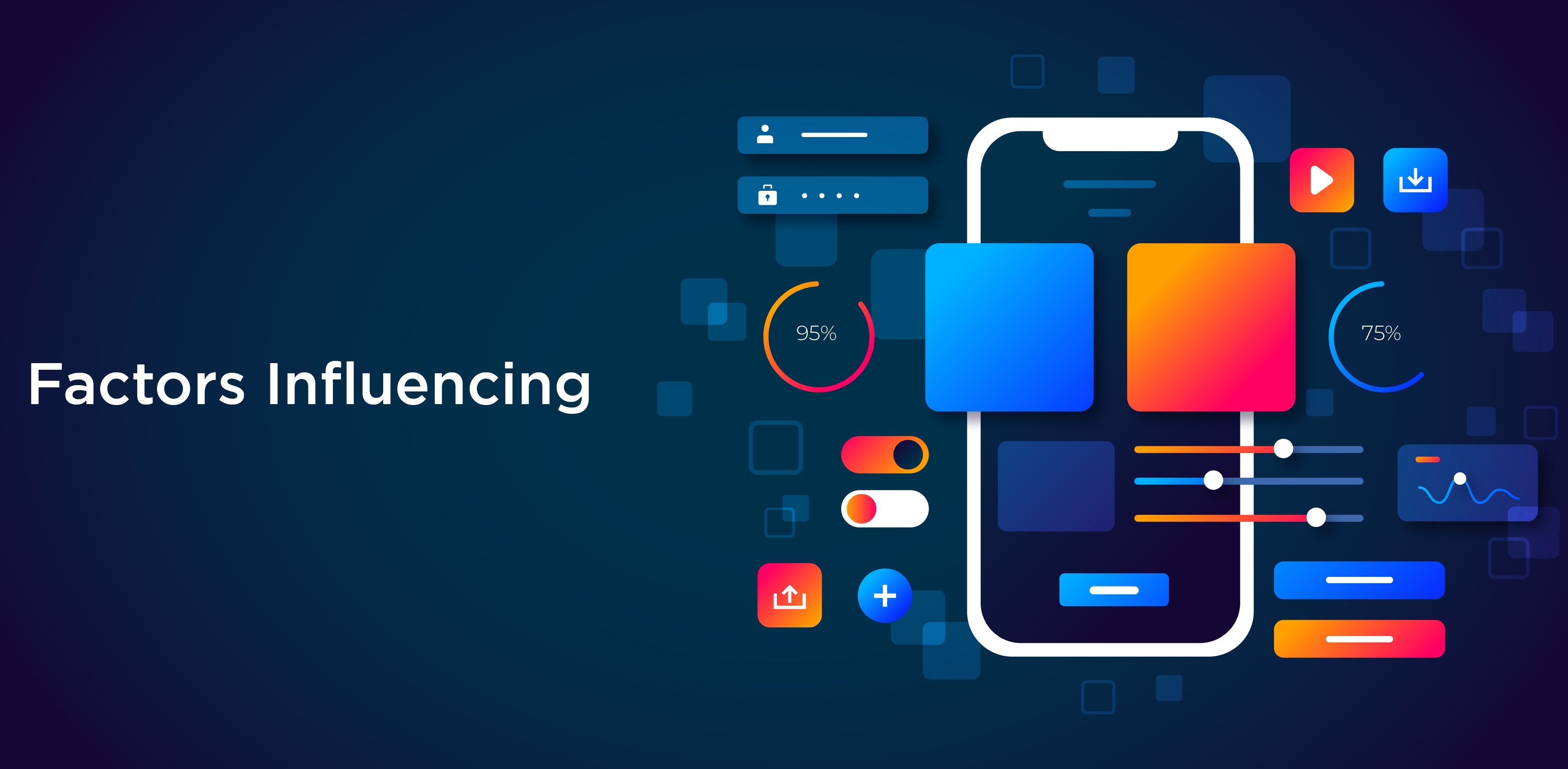 The following are the factors influencing the cost of Android app development:
Qualifications / Abilities
Where did the developer receive their education, and what talents do they possess? The higher the cost per hour, the more skills are required.
Some of them go hand in hand (like UI/UX) and usually do not exceed the hourly rate of a mobile app developer.
Still, if you are looking to employ a full-stack developer to cover many phases of development, the prices per hour can be significantly affected.
Expertise
The hourly rate for a mobile app developer with years of experience (and excellent evaluations!) is more than that for a developer who has recently graduated from corresponding programs.
While experience is not directly related to the quality of the job accomplished, it substantially impacts the cost of hiring.
The location
Among the elements influencing hourly rates, location is one of the most important. It is heavily influenced by the country's level of life, cost of living, and labor market saturation.
For example, if we examine how much app developers charge per hour in the United States to Ukraine, we can see that American coders might be seven times more expensive.
Technology
You can determine the cost per hour by the technology stack you are looking for. Because the IT market is highly adaptable and swiftly adapts, programmers quickly occupy on-demand niches.
However, hiring a developer specializing in a unique technology (a programming language or a framework) is often more expensive.
Complicatedness
The cost is determined not only by the hourly rate but also by the project's complexity.
Some developers like to work with well-known patterns and avoid leaving their comfort zone; others, on the other hand, enjoy a challenge, but it usually has an impact on the rates.
The distinction between Freelancing, Remote teams & Offshoring
After deciding on a location or country for hiring a developer, the following step is to strike the proper balance between price and quality.
This is entirely dependent on the method and how you acquire dedicated engineers. Companies can hire freelancers, remote workers, or a team from a third-party vendor.
The following are the benefits and drawbacks of various methods of hiring.
Freelancers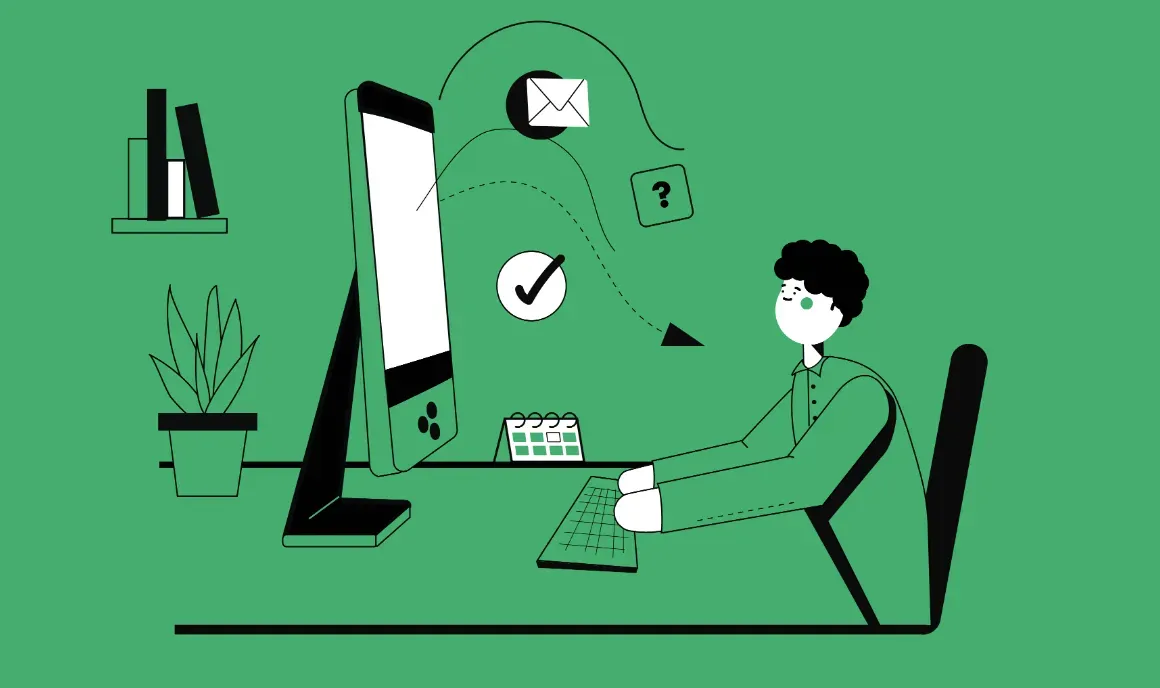 Pros
When freelancers are hired, the company saves a significant amount of money because there are no additional requirements for health insurance, daily wages, or other company-related costs.
It is unnecessary to pay for the appliances used; the Android app development firm must pay for the work completed.
Employees have company responsibilities, but freelancers do not. They can complete their tasks on their own time and in their comfort. They are not subject to the company's rules. They only need to finish the assignment and turn it in before the deadline.
Cons
It might be tough to keep track of all the tasks you are working on. So many people supervise you, and you can quickly become frustrated, making it impossible to focus on one task.
As the individual works outside the organization's regulations, there are numerous data security concerns. This is especially important for businesses that engage freelancers for Android app development.
You can't expect a freelancer to be intimately invested in your projects if you do not intend to work with them on a long-term basis. If you want freelancers to be a part of your long-term ambitions, hire them for an extended period and interact with them personally..
Remote Teams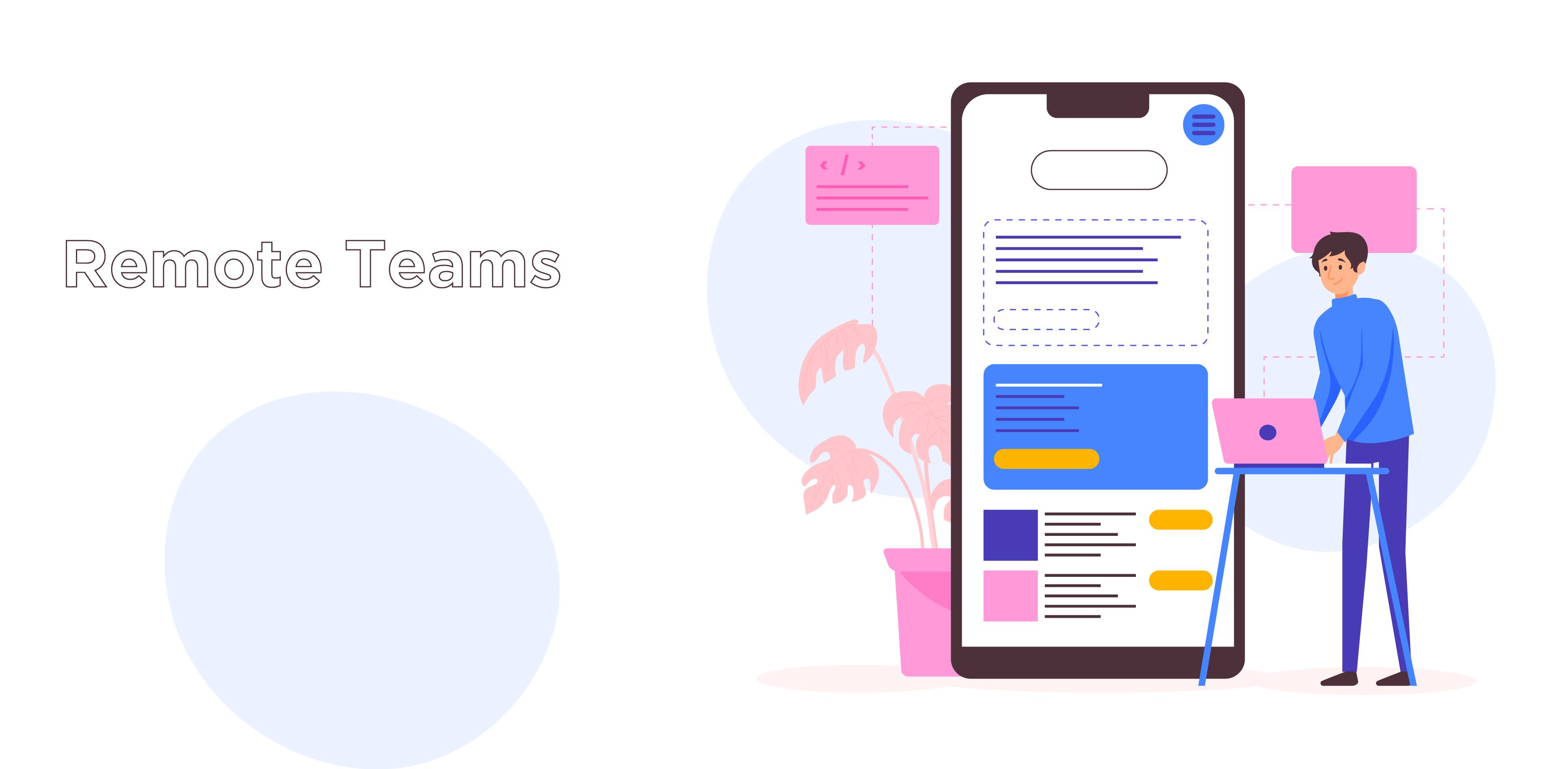 Pros
Organizations can form teams and hire professional developers who can work from anywhere and efficiently. This will result in higher profits and lower costs for the company. According to the firm policies, the developers would labor for a long time.
Any developer developing their skills while working on a project is a significant asset to the firm. The employee will also perform better for the organization.
When employees work remotely, the organization incurs lower costs.
Cons
Hiring and integrating people into a team takes a lot of effort. This is something that requires both time and money.
If the remote employee becomes ill, decides to quit, or takes a random vacation, your project will come to a halt.
You can never predict how well your squad will do. Their performance and production will always be subject to uncertainty.
Outsourcing/Outstaffing

Pros
You get an already assembled team. All the members are experts in their respective fields.
Agencies or outsourced Android mobile application development companies solve most of your concerns.
The outsourcing organization also manages the technology stack, vendors, and other aspects. The team's motivation is also considered; if something is wrong, it is their responsibility to make it right.
Cons
Where can you locate Android App Developers?
Once the qualifications and hiring choices have been determined, it is critical to know how to contact developers. Although physical services are available in the city, they are limited by geographical bounds.
On the Internet, one can search through millions of profiles of talented coders worldwide. Companies are finding it easier to find Android developers now that everything's online.
Though numerous websites claim to have the most outstanding developers, only a few have verified and registered developers. Some of the best places to find Android developers are:
Clutch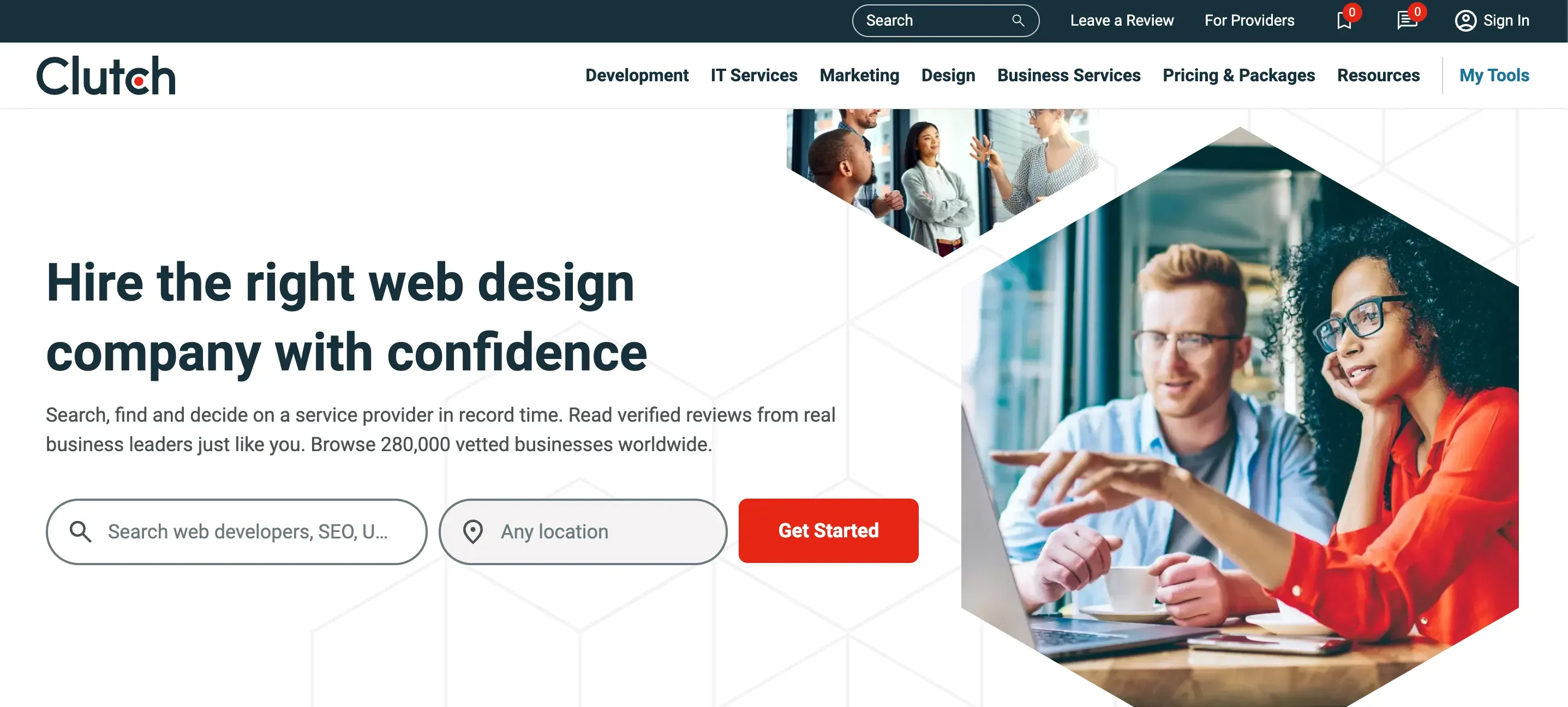 This website is an independent technical consultancy and a platform where freelancers and businesses may submit their profiles, as well as recent works and honest reviews.
Clutch bridges the gap between those who want to hire and those looking for work.
Upwork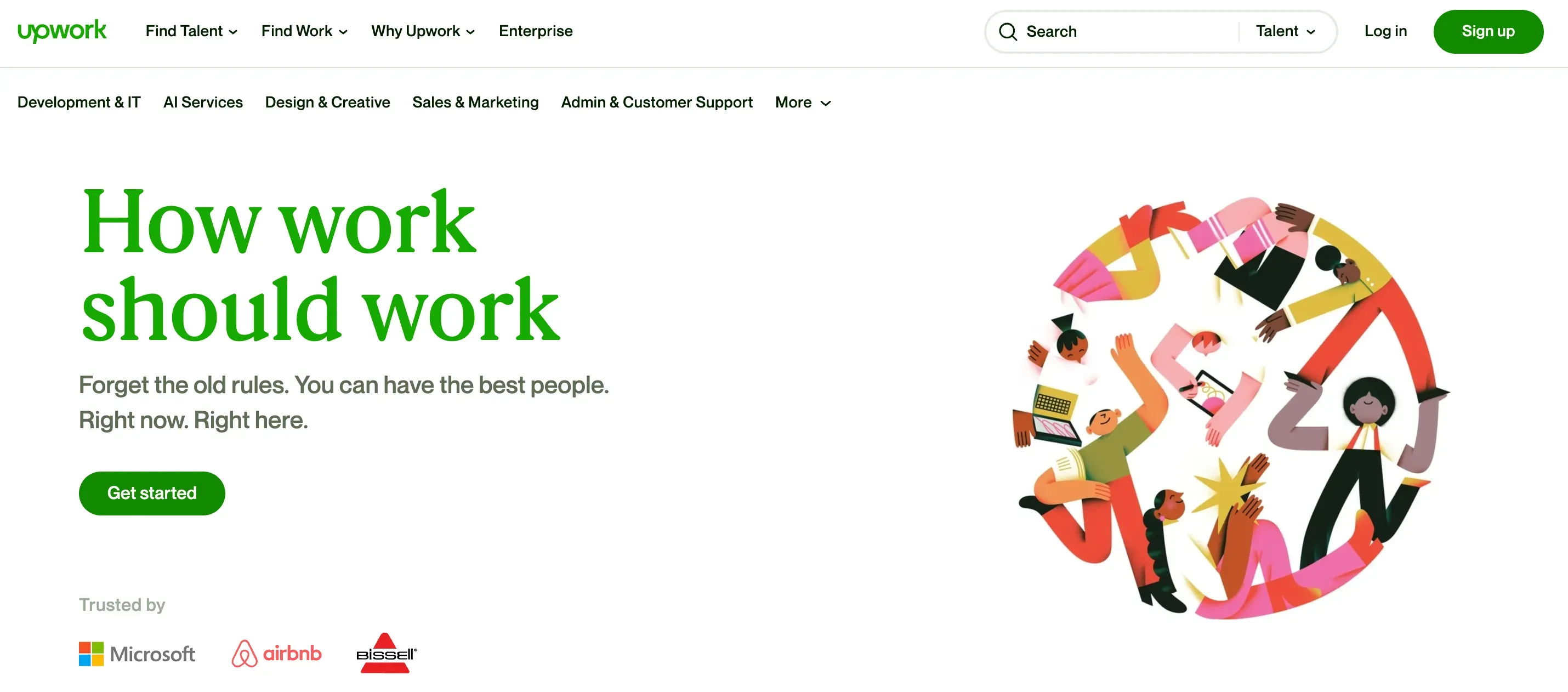 Upwork is a well-known provider of remote team hiring and project portals. Many Android developers worldwide are eager to work for the organization on this site.
Toptal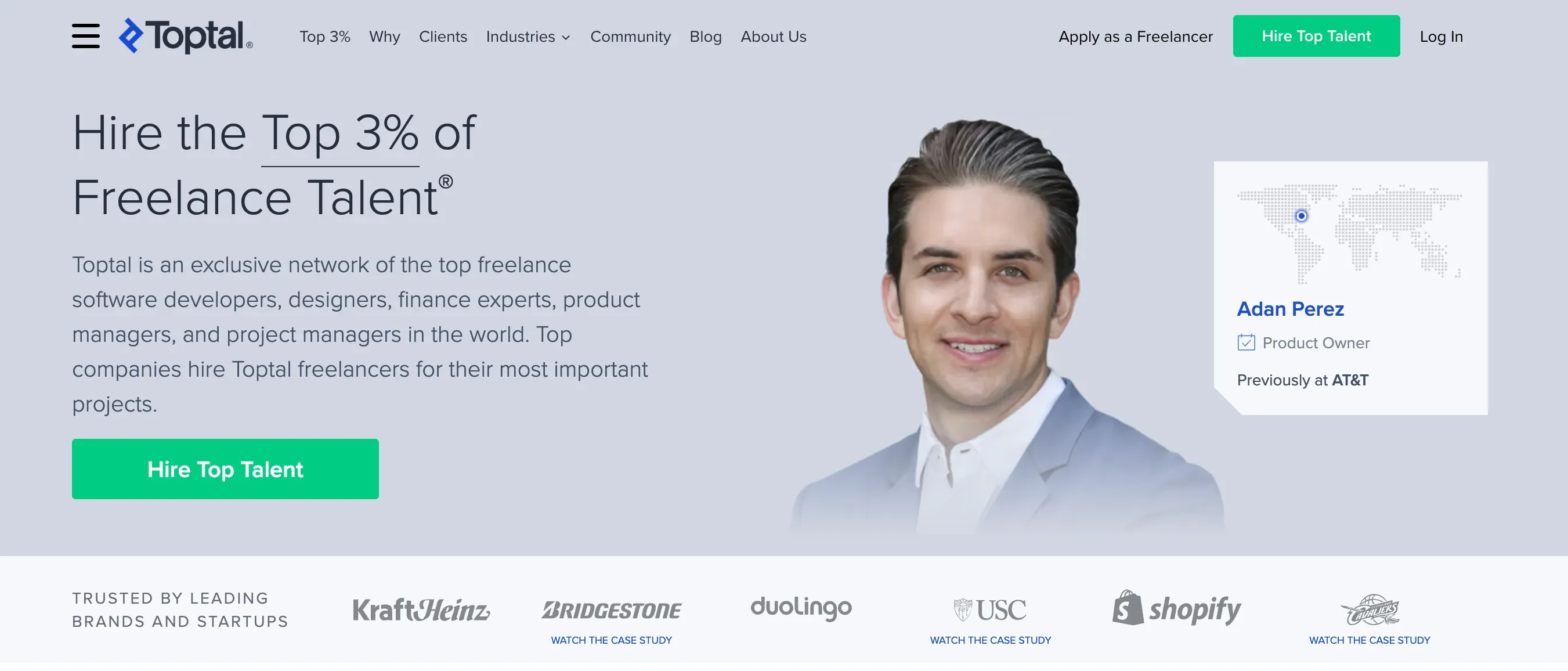 Toptal is a filtered website where only the best performers are hired in each field. This website features a lengthy screening service that reduces the likelihood of spam and bots.
App Developer Hourly Rates Vary by Region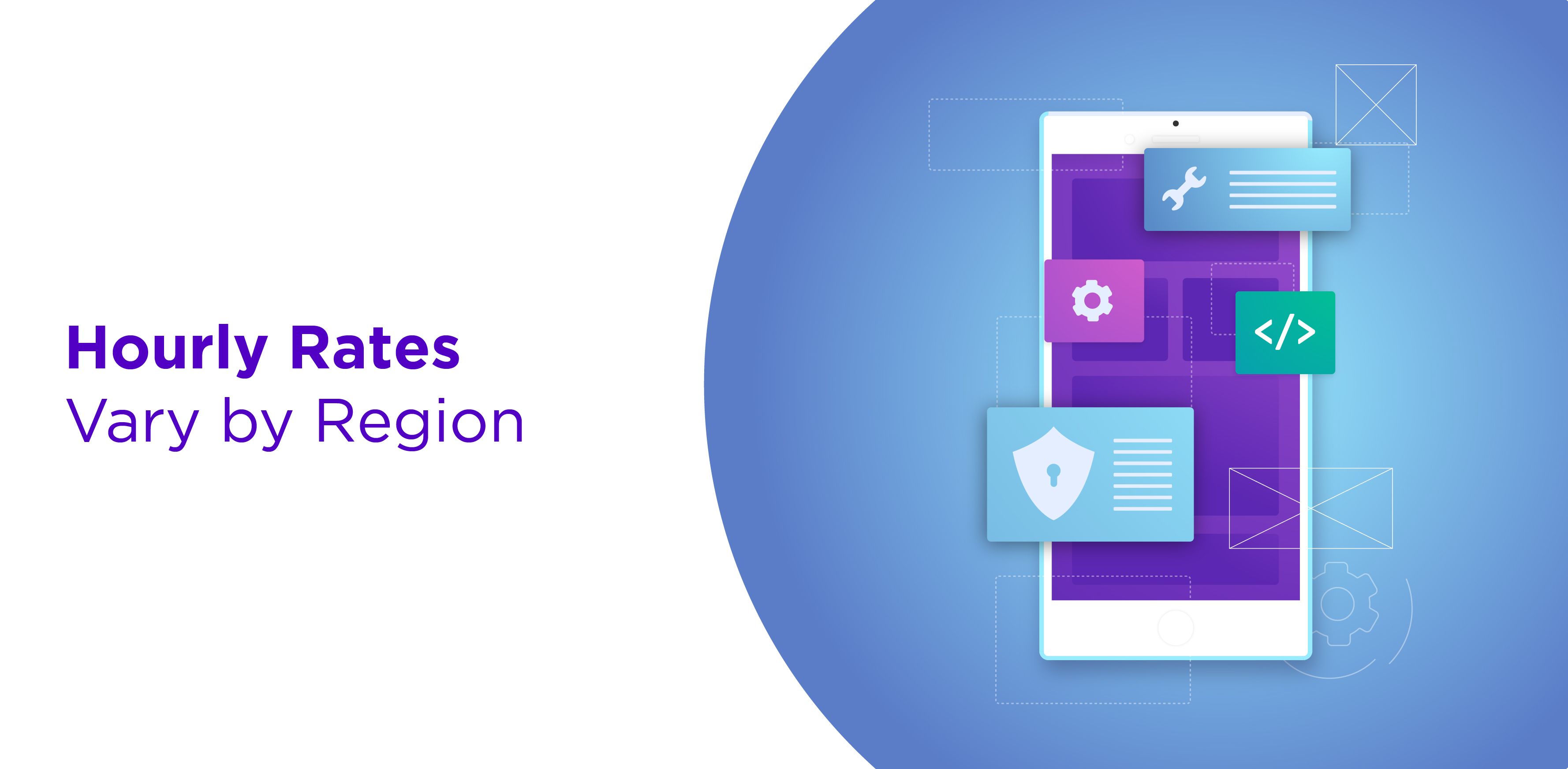 We've already discussed how diverse development rates can be depending on geography. In this section, we'd like to look more closely at the pricing in various places.
The most popular locations for hiring coders are North and South America, Europe, and Asia.
The United States of America
According to Salary. com, developers in the United States are the most costly in the world, with hourly rates ranging from $42 to $70.
The median income in this example (the salary of 50% of developers) is $58, which isn't unreasonable on its own, but when annual bonuses and benefits are added, the median rises to $70.
Not to mention that if you want to hire a senior developer with three or more years of expertise, the hourly pricing for an app developer can reach $120.
Canada
The cost per hour in Canada is not significantly different from that in the United States, with the median being $40. The most senior developers earn $71 per hour.
This is mainly owing to the strong interdependence of neighboring countries' economies.
Latin America
South America's cost structure is relatively uniform, with minor variations (the only difference being Panama). The price in Brazil ranges between $20 and $40, Colombia between $18 and $27, and Argentina between $23 and $45 per person.
Europe
Germany, the United Kingdom, and France are important countries in this region—another region where developers are more expensive, albeit less so than in the United States.
Developers in Western Europe are often in high demand, so their labor market rates are slightly higher than those in Central and Eastern Europe.
The average cost of hiring a mobile developer in Germany is $45. Germany, along with Switzerland (where the hourly rate is around $51), is the most expensive country to employ developers.
In the Czech Republic, the median is $30; in Poland, it is $35; and in Hungary and Serbia, it is $29.
However, the cost from Eastern Europe is significantly higher. Compared to the US or the EU, the density of coders is higher, implying that there are more available developers on the market, resulting in a competitive field with lower app development rates per hour.
Asia
The most affordable area to outsource your job to is Asia. In India, the average hourly wage is $19. In Vietnam, the hourly cost is $20.
However, there is one disadvantage: if you engage developers at app development rates per hour this cheaply, you will almost certainly end up with a faulty product because tasks at that price are stamped out on the production line.
The price should be roughly $25-$30, bringing countries like India closer to the European range. China used to be cheaper, but today the hourly cost is $30, Singapore is $35, and South Korea is $29.
Conclusion
When outsourcing mobile app development to freelancers, offshoring teams, or remote staff, verifying the individual or firm's legitimacy is critical. Aside from that, the type of application you intend to design significantly determines what to choose.
As a result, before studying any other component, the type, size, and complexity of the application to be produced should be monitored appropriately.
A well-explained model will assist the developer in understanding the specifics and working accordingly.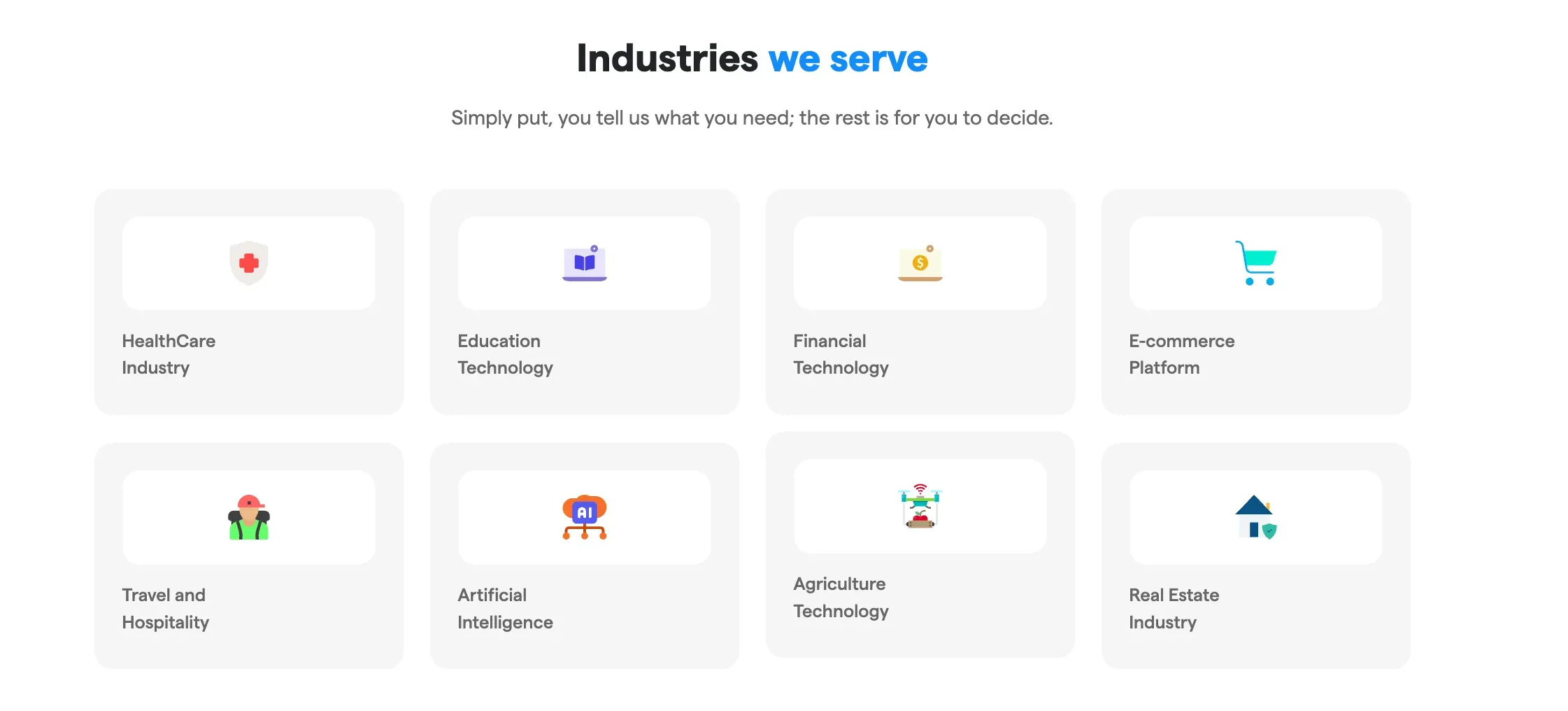 It is critical to collaborate with a body that produces end-user-centered results.
Companies may also look for groups that offer services other than mobile apps, such as web apps, web design, and Android app development.
Before making a decision, proper communication is required to ensure that the other party understands the company's objectives and goals.
Frequently Asked Questions (FAQs)
How much does it cost to develop an app for Android?
The cost of developing an app for Android can vary greatly depending on the complexity of the app. On average, it can range from $5,000 to $100,000.
What is the cheapest way to build an app?
The cheapest way to build an app is to use a DIY app builder platform, which allows you to create a basic app without coding skills. However, these platforms may lack advanced features. AppsRhino is the best choice to build Android Apps within budget.
How long does it take to build an Android app?
The time required to build an Android app depends on its complexity. A simple app can be developed in a few weeks, while a more complex app can take several months.
Is it hard to make an Android app?
Making an Android app can be challenging, especially for beginners. However, with the right resources, learning materials, and practice, it is definitely possible to develop an app.
What is the hourly rate of Android Dev?
The hourly rate of an Android developer varies depending on their experience, location, and the complexity of the project. On average, it ranges from $30 to $200 per hour.