Global sales of mobile apps reached $462 billion in 2019 and are anticipated to reach $936 billion by 2023. That sounds remarkable. However, not every app is a huge success. Since there are too many apps on the market, apps are expensive, so only one out of every 10,000 mobile apps survive. Hiring competent and experienced Android app developers is vital to your project and business.
Here's our approach to locating and hiring an Android development company for your 2022 app development project.
What are enterprise Android apps?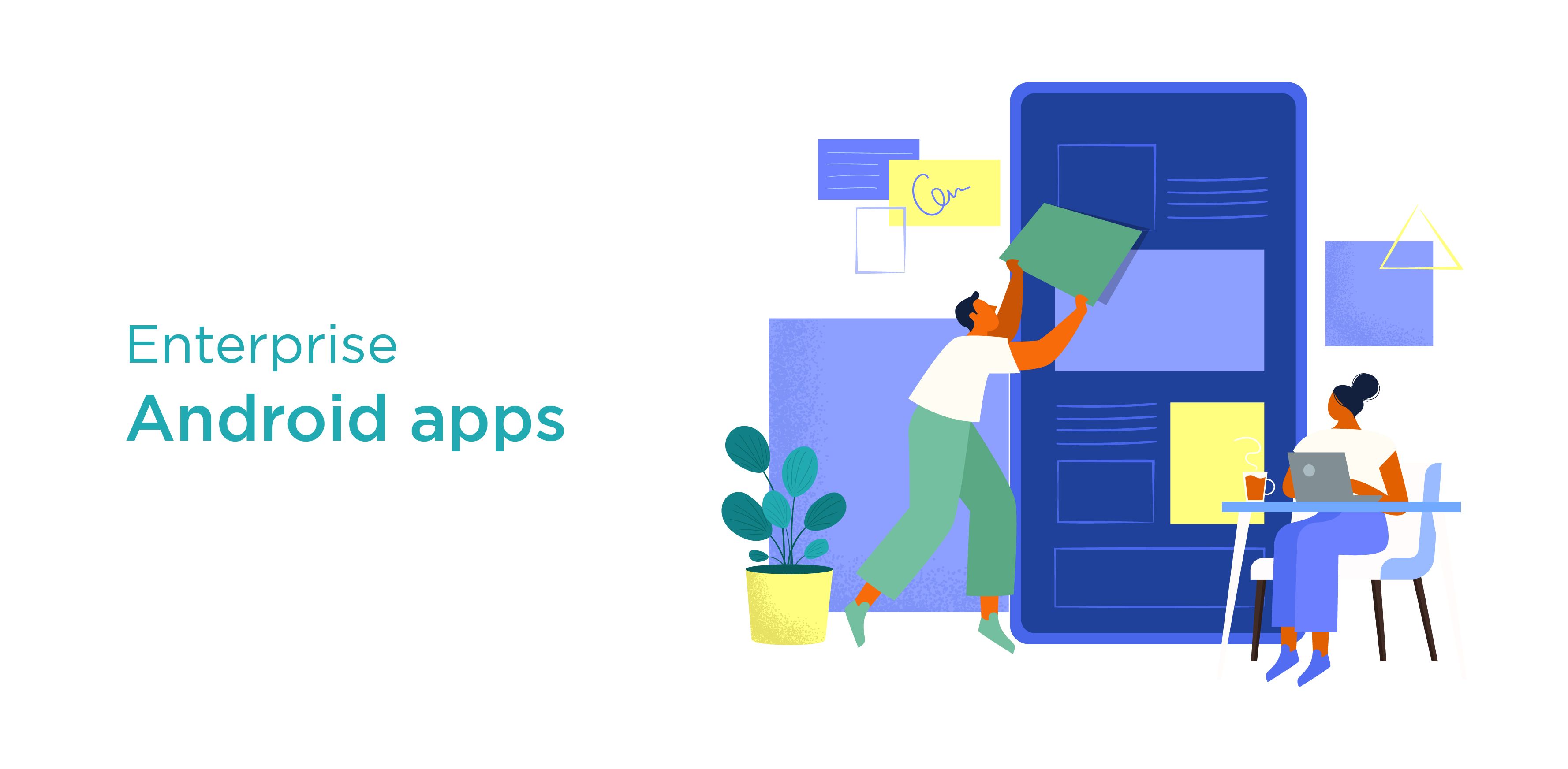 Enterprise apps are computer programs integrated into all phases of an enterprise's activities to facilitate collaboration and task coordination at all levels. An ideal enterprise application should include the following features:
Real-time control of all critical business processes

Make complex actions simple and easy to understand

Save time and money

Simple to incorporate into several networks
Benefits of enterprise Android apps
Data exchange
Enterprise application software improves interoperability among an organization's departments. It connects several tasks and associated applications with IT structure, allowing for quick and effective data interchange. All employees of the organization will have access to all of this data and applications based on their user level.
Simple administration
As information exchange and management increase, management will have better data and control over corporate processes. Enterprise software lets them examine where they stand as a company and what improvements they may make to meet their corporate objectives.
Simple workflow
Because information is readily available and business apps make technology integration much more accessible, most of an organization's workflow can be automated. For example, to assist the HR department, the personnel database can be coupled with attendance and payroll software. Most CRM software may be associated with marketing tools to automate promotional activities because they keep and update client data in real-time.
Improving Efficiency
The availability of real-time information and the capacity to automate most workflow can boost an organization's overall efficiency. More jobs can be completed with fewer resources, and the margin of error can be kept to a bare minimum. Better interoperability across departments will result from implementing a standard workflow across the enterprise.
Competitive advantage
Increased efficiency and lower operational expenses due to business app implementation provide the firm with a competitive edge.
Business processes should be simplified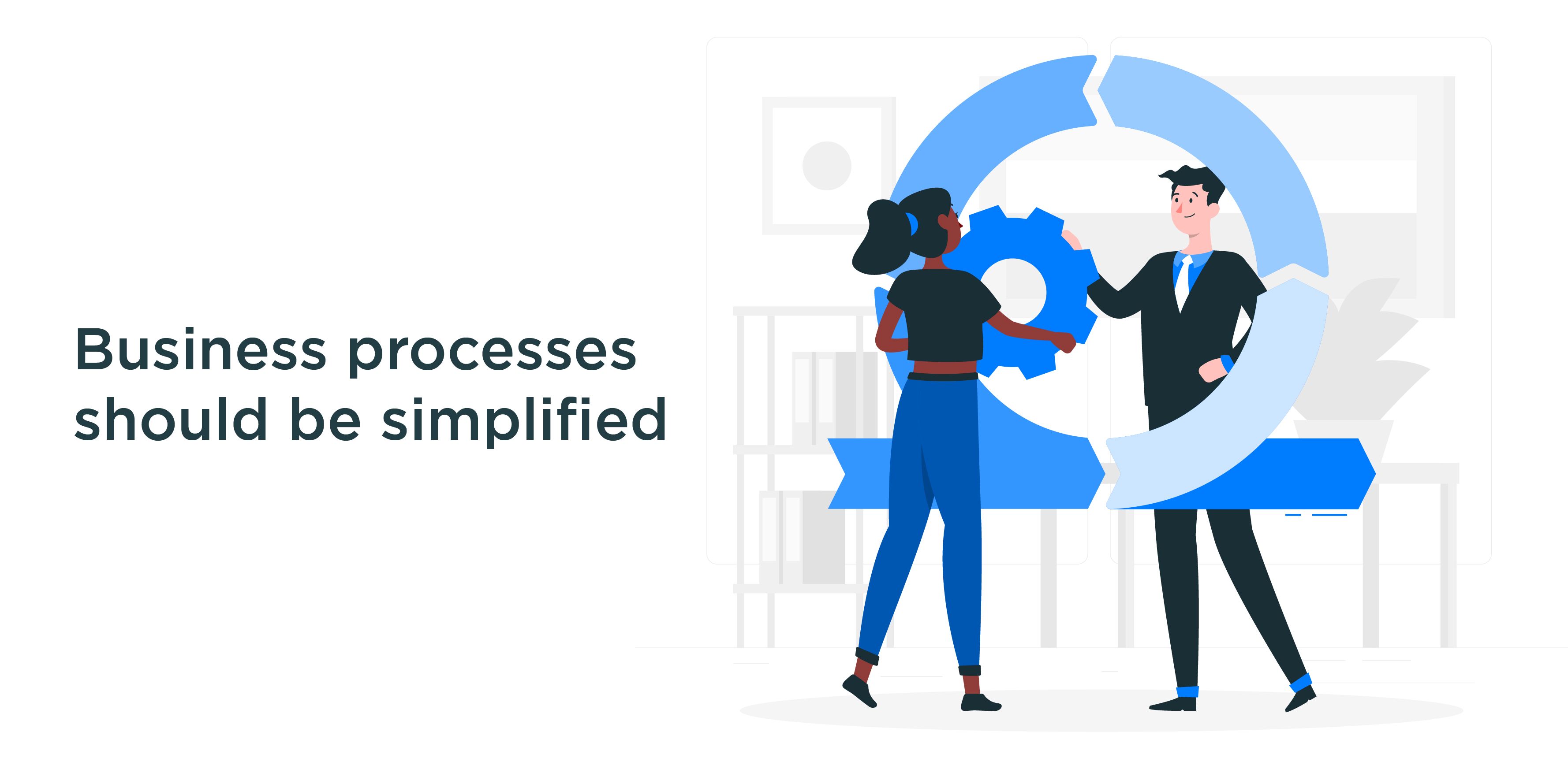 Typically, a corporation must manage two major processes internally. They are concerned with day-to-day operations as well as long-term objectives.
Save money
As enterprise apps enable automation and most functions are conducted electronically, a company can significantly reduce its operating costs. The desire for fewer human interventions, paired with information being stored and transferred electronically, reduces costs to an optimal level while maintaining efficiency.
Reduced time and effort
Enterprise applications help to reduce the time required to accomplish tasks by enabling operation automation. In addition, compared to a traditional firm, less human intervention is needed.
Expand your options
A reduction in operational costs will aid in investment prospects. It permits the capital required for business expansion, and because most operations are now automated, business expansion will be much easier.
Adoption is simple
A company that uses the benefits of enterprise applications will have a robust IT structure. Because such firms are technologically rich, they will find it easier to adopt new technology. Furthermore, because data is saved and processed electronically, more tools and applications can be incorporated into the existing system to increase productivity and efficiency.
How to hire an enterprise Android app development company? Important considerations!
If you're trying to employ an Android App developer, keep the following tips in mind to get the right one for your company/business.
Examine their technology stack
Effective mobile technology selection is a critical component of the development cycle. Regarding Android app development, there may be much disagreement about whether the upcoming technologies or framework is best for your project. Before you seek skilled Android developers, you need first to identify what skills and expertise your developers will have. You must first provide a detailed description to find the best people for your project.
Lay down the requirements
It isn't easy to locate Android app developers. Before meeting with the development business, you are strongly advised to define your Android app development objectives and specifications. The scale of your endeavor (the app's scope) might help you determine how many developers and other teammates you'll need for your project. You can hire Android developers to work on ongoing projects or an Android app development business like AppsRhino for a little app or just upkeep, upgrade, or debugging.
Determine the team size
Consider the team's size. Examine the organization's app developer workforce, as well as their skill and seniority levels, such as:
Beginner Android app developers

Middle-level programmers

Senior Android application developers
Make arrangements for the interview. Investigate the app's creators. You can utilize the following criteria: excellent command of the English language, original input to your app concept, critical thinking, and industry knowledge.
Examine their portfolio
When looking for an Android application development business to hire, start by reviewing their portfolio. It is vital that you properly research the firm you intend to hire. This approach gives you a better understanding of the company's capabilities. The most important aspect of a lucrative and reliable custom app development firm is its varied portfolio. Examine their previous work and read the company's client feedback before approaching any corporation.
Contact their prior customers
When you've located an excellent Android app development business, ask for recommendations, particularly a list of previous clients. Communicating with their previous clients can provide honest answers to typical queries such as how attentive they are, how companies treat consumers after they receive the assignment, and how they handle problems, among other things.
Keep NDA in mind
A non-disclosure agreement (NDA) and a confidentiality agreement can protect your idea or notion from being misappropriated. In today's competitive environment, you must prioritize signing NDAs and other confidentiality agreements to prevent your application idea from falling into the wrong hands. Signing a contract like this with your contractor will secure your business secrets and help you avoid future conflicts with your application.
Why should you go with AppsRhino for Android app development?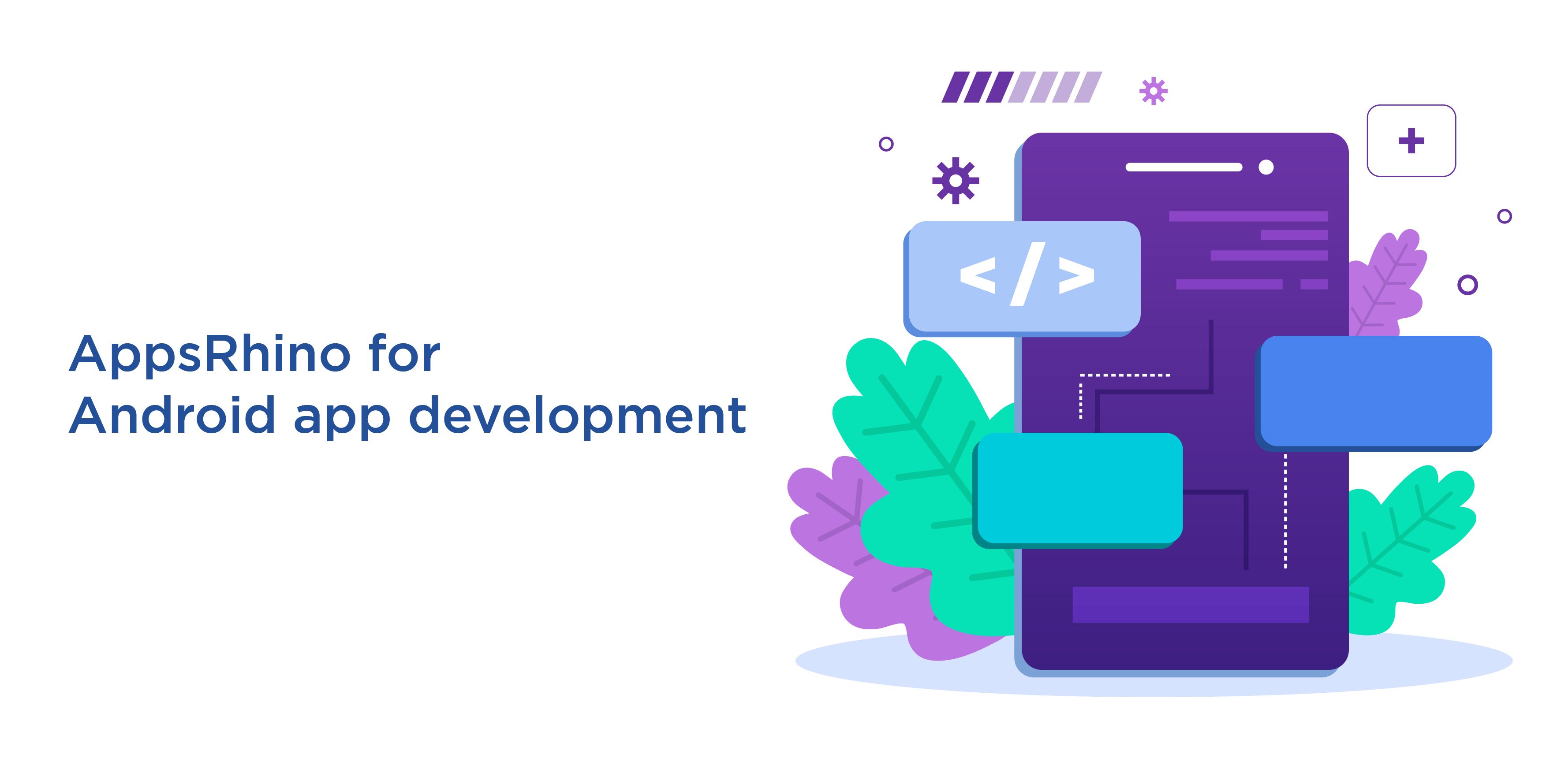 AppsRhino, a prominent Android app development firm, strives to create the best Android apps that will assist our clients in growing their businesses. Other Android app development companies are on the market, but AppsRhino is well-known for its business procedures and unrivaled knowledge in this field.
Our expertise ensures that all modern Android technology, such as wearable devices, is compatible, but we are now breaking more than just this industry. Mobile applications have opened up new options for organizations to improve customer engagement, creative marketing, and market development. AppsRhino guarantees that our customers get the most out of these Android advances.
Conclusion
Like an MVP, a perfect mobile app is crucial to your company's success, as is how you care for it and its clients. How your audience perceives hiring an app developer is vital. Developing a dynamic mobile app requires a rigorous methodology and ability. Look for a software development company with creative UI/UX designers, manual testers, a modern tech stack, and a staff that can test and fixes app code.
Mobile app development companies sell the whole package, not just one developer. Everyone will complete their tasks, and the process will go well. It will save costs and increase developers' accountability. AppsRhino's app developers can help you develop your idea. Onboarding us means hiring mobile app developers who believe in your app's potential to implement your vision. Here we are, a team of Android development professionals working with you to create a mobile app for a commercial project.