Hiring skilled application developers for your employees may make or break your company's success. And, since the technology sector continues to expand rapidly, it has become increasingly crucial for businesses to acquire skilled developers, particularly ASP.NET experts.
Among the several programming languages used today, ASP.NET, developed and controlled by Microsoft, remains at the top of the list. It is because ASP.NET has emerged as the most extensively used programming language. According to WhiteHat Security, ASP.NET is used to construct 28.1 percent of all online applications.
It's only logical that you'd want to capitalize on that trend, which requires hiring top ASP.NET developers because talented, efficient, and economic developers are hard to find. The process of assembling a development team is rigorous. You must be willing to put in the effort and go through the rigmarole of a lengthy hiring procedure. However, we can guarantee you that this effort to employ ASP.NET developers will be well worth your time and will result in results that will help boost your online visibility.
Before we get into what you need to do to recruit ASP.NET engineers, let's look at what ASP.NET is and how it works.
Why choose ASP.NET for benefits?
ASP.NET is an industry-leading platform for creating web-based applications. This framework's technological architecture is based on a unified development model. When used with the.NET framework, this aids in the development of dynamic and easily scalable web-based applications.
Just considering these top ASP.NET benefits will make it crystal evident why this programming language will serve your business well:
The.NET framework's program hassles are reduced by separating program logic and content.

The.NET framework's built-in dedicated caching function is one of its distinctive features.

It optimizes the performance of your web-based application with features such as native optimization support, early binding, JIT compilation, and caching capabilities.

The web servers that support the framework may monitor web pages, their components, and various applications.

Because they are continuously monitored and micromanaged, the applications built with this framework can handle and process multiple requests.

The built-in pre-application configuration mechanism and Windows authentication vastly improve program security.

Any .NET program has configuration information built-in, making it simple to deploy. It contributes to the usability and popularity of these programs.

Using.NET to create dynamic web pages is a straightforward approach.
Why work with an ASP.NET developer?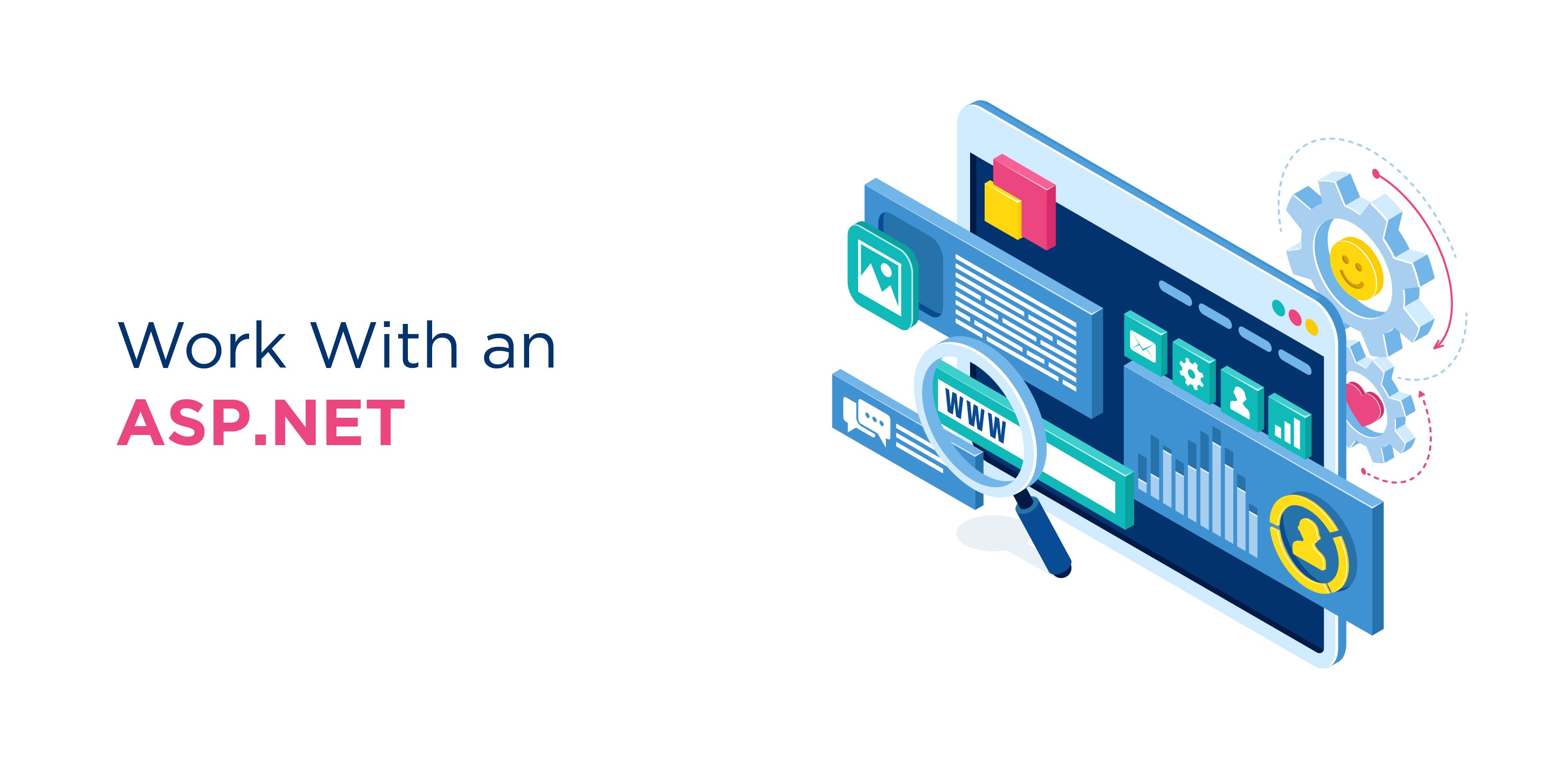 Given the numerous advantages of ASP.NET, employing a developer skilled in using this framework to establish your web presence appears to be the obvious choice. However, as the need for these specialists grows, you must focus on the one that brings the most value to professional outcomes while being the most cost-effective. That's why hiring full-time ASP.NET developers in India can pay dividends in the following ways:
Cost Savings
Regarding web development, India has emerged as a global leader. With many multinational corporations operating out of the country, it possesses enviable web development expertise and digital infrastructure. Hiring full-time ASP.NET developers from India might help you save money on recurrent charges. As it is, the disparity in compensation structures in India and many other Western countries lead to cost savings. The savings can be significant when the outcome quality is considered based on the candidates' expertise and experience.
On-Time Delivery
Anyone who has dealt with web developers knows that deadlines are constantly being pushed back, and the consequent delays can result in a loss of resources, income, and cash. Any company would like to recruit ASP.NET developers that can complete projects on time. Sticking to delivery dates is usually not an issue for experts in this region, thanks to their enormous experience. You can rely on them to provide highly intuitive items on time.
Create Portfolios
Having worked on various projects, these ASP.NET developers have a diversified set of talents and a reputable portfolio to show for it. You have the choice of reviewing their previous work before hiring one and hiring a dedicated ASP.NET developer who is most in line with your objectives and specifications.
Utilization of Cutting-Edge Technology
As previously stated, these ASP.NET developers have access to some of the most advanced digital infrastructure, which means they're up to date on the most recent technological tools and trends. In this area of the world, research and development, as well as subsequent improvements, are an essential element of the web development culture. So, be confident that when you engage an ASP.NET developer in India, you will receive a product developed on the most recent version of the.NET framework and compatible with all current technologies and tools.
Our.NET Developers' Expertise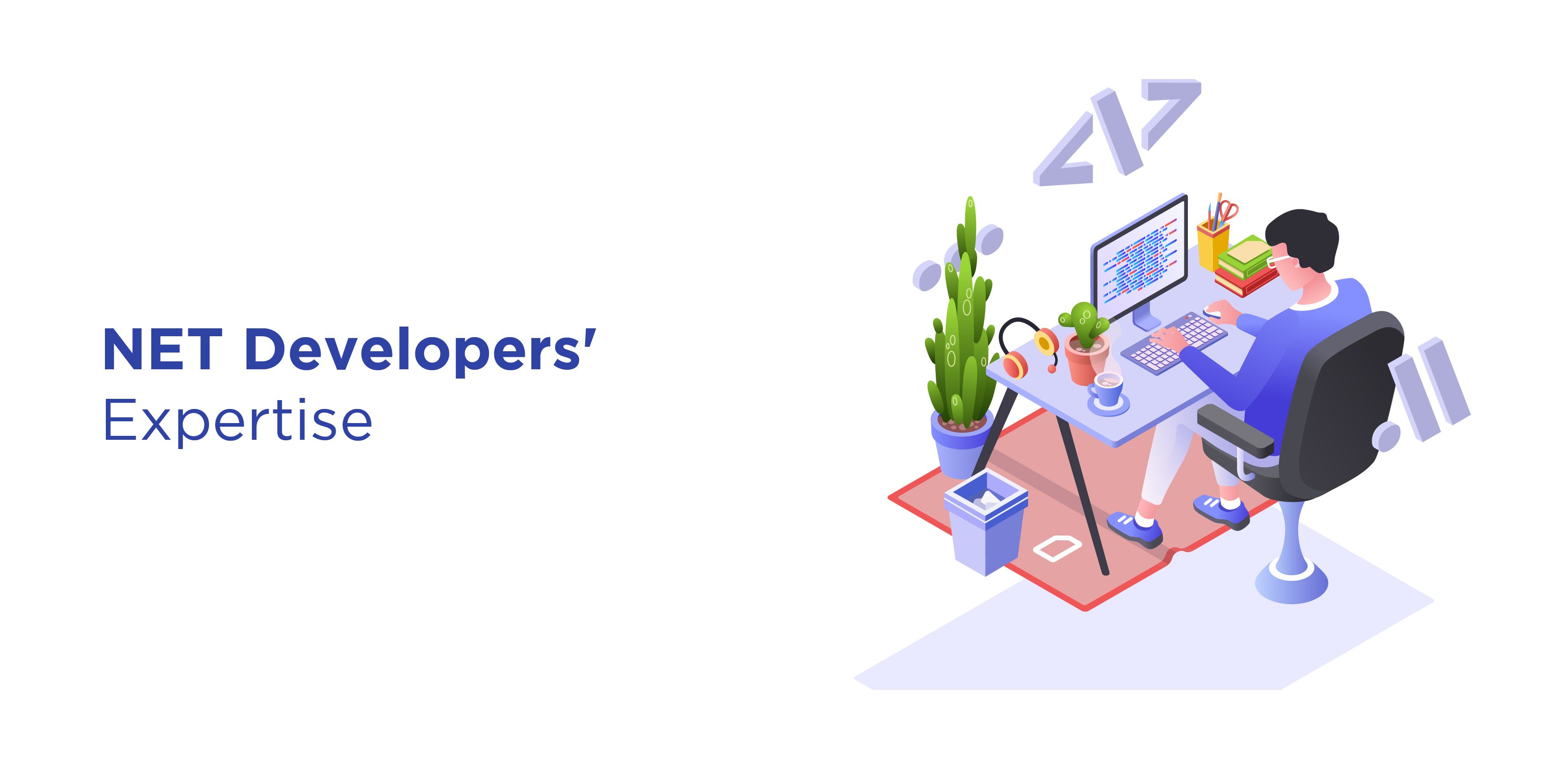 Let us look closely at the benefits of employing offshore.NET developers and programmers in India.
Custom.NET Programmers
Hire ASP.NET developers who work hard to create custom.NET websites that are scalable and safe.
SharePoint Designers
AppsRhino has Sharepoint coders with extensive experience in API creation and integration with various software applications.
eCommerce developers who use .NET
eCommerce Developers Using.NET are masters in creating online portals. Their eStores are well-known for their simple UI and security.
Developers of .NET MVC3/MVC4
Hire.NET programmers and developers in India to produce an interactive product/application that is user-friendly and feature-rich.
Developers of Silverlight Applications
We collaborate with an experienced team of programmers. They can quickly construct user-friendly content management systems.
Product Developers Using ASP.NET
Hire ASP.Net developers to get feature-rich software products that meet your needs and leave you delighted.
Support and maintenance experts
AppsRhinos' offshore .NET programmers in India can help you complete the support and maintenance of your existing website and keep it up to date.
6 steps to hire a successful ASP.NET developer
The hiring process for ASP.NET developers must be designed in such a way that you can find an expert who can meet your goals and expectations at the lowest possible cost. Here are some tips to help you make the right decision:
Step 1: Write a thorough job description.
ASP.NET developers have a wide range of skill sets and expertise. To successfully traverse the world of sourcing and discovering the perfect people for your organization, you must first write a well-structured and precise job description. The emphasis here should be on successfully explaining your needs and job scope. You can be creative and use an out-of-the-box technique to draw attention to the job listing, but make sure that the emphasis on originality does not overshadow the content of the description.
Step 2: Determine the hiring model.
When hiring a developer, businesses often rely on one of the three models listed below:
Fixed Cost: When a professional gets paid a set fee to do a project, this strategy works best for one-time projects with unique requirements.
Full Time: This means you hire the developer full-time, and they will work from the exact office location as the rest of your personnel. This strategy is the most cost-effective if you have continuing, long-term requirements.
Freelance: You engage an ASP.NET developer and pay them hourly as a freelancer. This strategy is best suited for urgent needs when you don't have the time to go through a lengthy hiring procedure.
Depending on your needs, choose the ideal model for you and include it in the job description.
Step 3: Focus your search on the appropriate platforms.
Knowing where to hunt for good talent is the most critical component of the hiring process. Conduct some research to see whether job platforms or job boards exist. Direct your talent search to the areas where ASP.NET developers congregate the most. You may cast your net more strategically and land some potential talent by investing time in learning where the big fish are.
Step 4: Check your abilities.
When you start receiving applications, you can begin screening applicants based on their ability, experience, and expertise. It would not be competent to accept the assertions expressed on the applicants' resumes at face value. We are all aware that resumes can exaggerate one's genuine abilities. To employ professional ASP.NET engineers, you must set up an efficient test run to screen and eliminate the most promising candidates.
If you are not a technology-friendly person, enlist the help of senior IT team members to put up and analyze the test run for the applicants. It is a tried-and-tested method for ensuring that you don't overlook a promising candidate because their resume lacks sparkle or hire someone with poor abilities only based on a sparkling CV.
Step5: Conduct interviews
Once the cream of the crop has been selected from the large pool of candidates, the interview process to employ ASP.NET developers can begin. The first phase in this procedure is a general interview, which can be set up and conducted by your hiring staff. Of course, if you've invested in the process, you can attend.
Candidates who successfully pass the first round of interviews must undergo a technical interview focusing on analyzing the candidates' understanding of their area of expertise. Ensure that senior members of your tech team, such as the senior architect or the tech officer, are on the interview panel.
Step 6: Close the Deal
After this interview and selection process, you should have a shortlist of at least two to three possible ASP.NET developers. Now is the moment to go over specifics like projected remuneration, total working hours, delivery timelines, etc.
Keeping two to three candidates running at this point saves you the trouble of going through the entire hiring process again if your terms are not acceptable to your top option. In that instance, move on to the next person on the list.
When you and the chosen candidate agree on the terms of the job, your path to recruiting a dedicated ASP.NET developer has come to a natural end. Signing the contract seals the deal.
AppsRhino ensures that your project has the most significant resources available. Our highly experienced developers employ best-in-class tools and methods to scale your business. Our clients benefit from the business progress due to our talent, smooth communication, and exact execution.
Conclusion
Create secure and efficient websites with ASP.NET technologies to help your business develop faster. Hire skilled and experienced ASP.NET developers to deliver exceptional development projects to realize the full potential of Microsoft technology.
AppsRhino specializes in developing asp. Net-based solutions to your specifications. Our .NET developers properly comprehend the customer's requirements and provide competitive development services.