Introduction
In recent years, people's interest in telemedicine, or virtual healthcare, has increased. Instead of setting up an in-person appointment, most telemedicine services let you communicate with a healthcare provider via video calls, phone calls, messaging, and virtual chat capabilities.
In addition to convenience, telemedicine increases your access to physicians and other healthcare providers because you can schedule a consultation with someone who may not be in your area.
Telemedicine service Teladoc provides a wide range of services, including second opinions and essential medical treatment. You can consult dietitians, health coaches, dermatologists, and other specialists using Teladoc.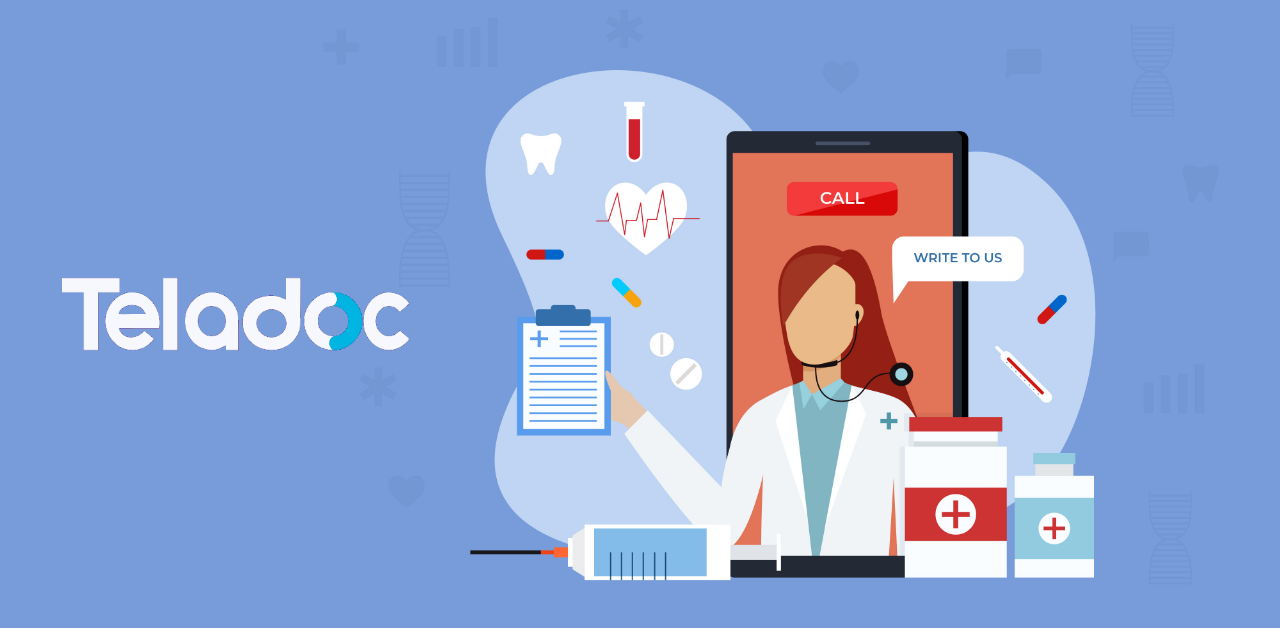 Through the telemedicine service Teladoc, you can speak with medical professionals who specialize in various areas. Teladoc can be utilized for:
scheduling appointments for primary care, Long-term care

sessions for therapy and mental health

wellness services, such as nutrition consultations or treatment for persistent pain
Additionally, you have access to more than 50,000 professionals who may offer you second opinions and advice on the medical course of action that would be most beneficial for you.
You can request to connect with a specialist online, using the Teladoc app, or by phone. Following that, Teladoc will connect you to an expert.
You don't need to go to see any of the medical specialists in person because all of your appointments are virtual. All medical practitioners hold valid licenses or are board certified.
You can use email, messaging, phone calls, or video calls. When using other services, like dermatology and STI testing, you don't even need to make a live connection; instead, you can submit your images or complete request forms to get help a few days later.
Depending on your insurance plan and the service you're requesting, the cost of each visit varies:
General Medical appointments with insurance can cost as little as nothing. General Medical is $75 per visit without insurance.

Therapy sessions with insurance range from $0 to $99. The cost of your initial session with a psychiatrist can range from $0 to $299, and future visits can cost up to $119 each visit.
You must create an account and enter your insurance information to receive the pricing for the other services.
Who is Teladoc for?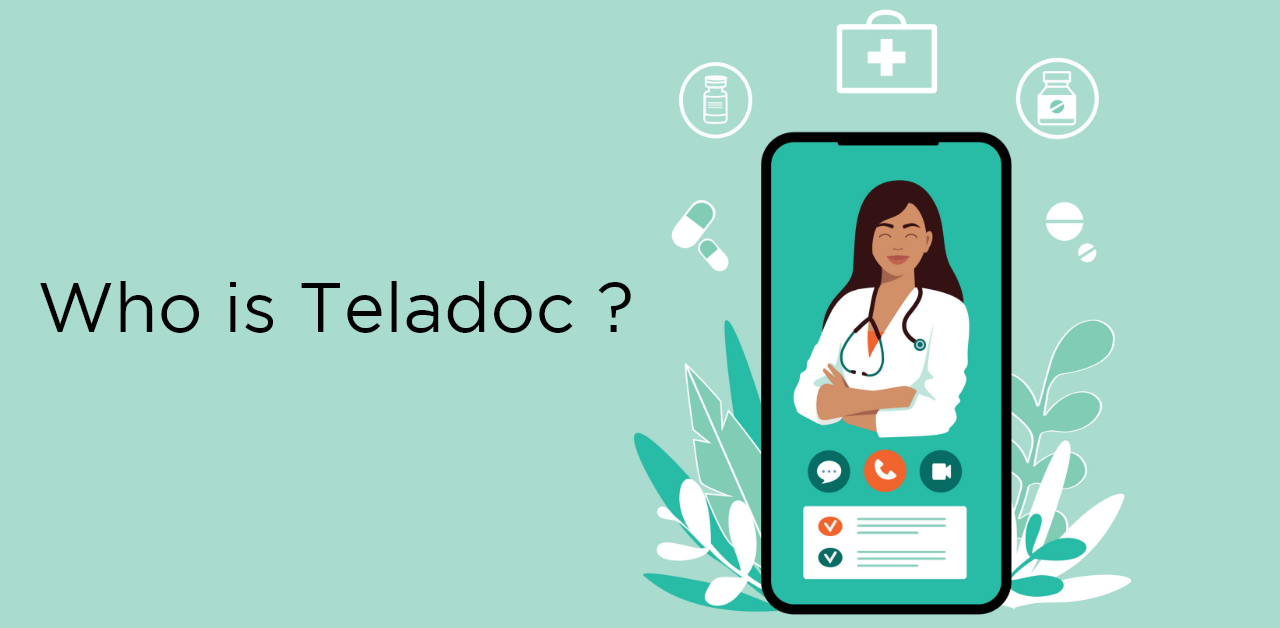 Anyone looking for accessible, convenient healthcare should consider Teladoc. It's particularly useful for those who prefer not to attend an in-person session or those whose busy schedules make it challenging to arrange in-person appointments. Also, Teladoc offers appointments every day of the week.
Anyone seeking more easily accessible mental health therapy would benefit greatly.
There are several considerations to make, though:
You'll need a computer or smartphone with reliable internet access to use the platform.

Only non-emergency services are eligible for this service. Call 911 or go to an emergency room if you have a medical emergency.
Teladoc services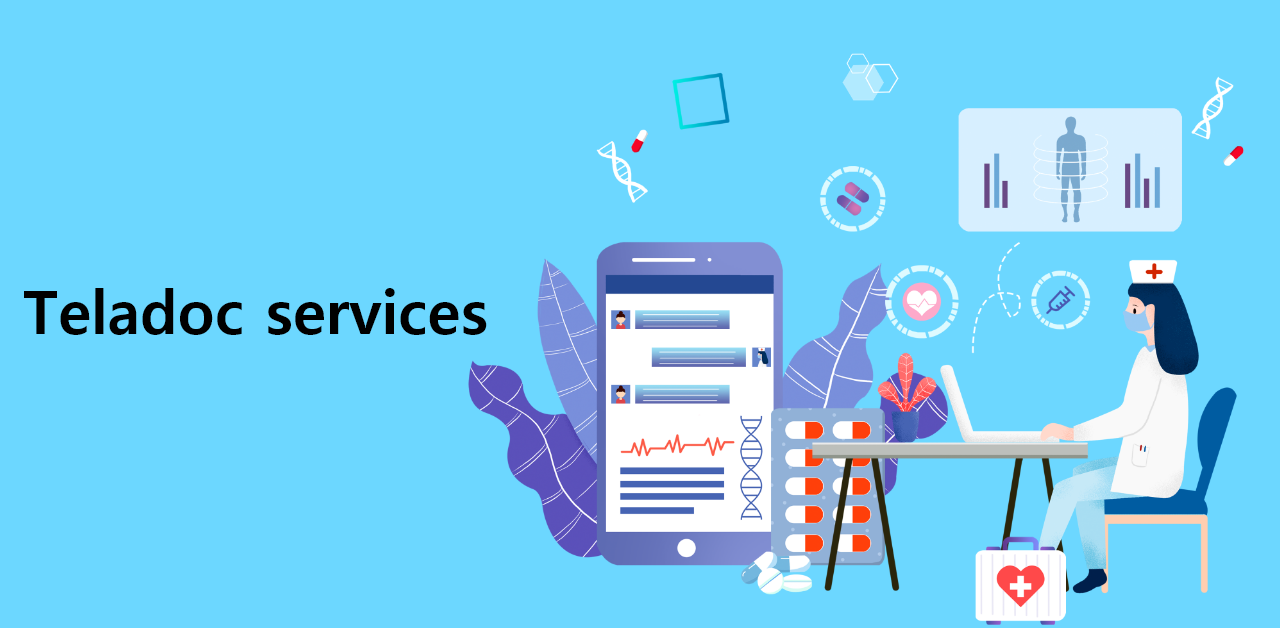 1. General Medical
With the General Medical service, you have access to non-emergency care around-the-clock for conditions like:
Cold

Flu

allergy signs

respiratory issues

painful throat
All medical professionals are either U.S. board certified or duly accredited in the states where they practice. Pediatricians are also available for children on call.
This strategy works best for one-on-one consultations, like an urgent care facility, rather than developing lasting bonds and obtaining personalized treatment plans. This is primarily because general medical care does not offer follow-up appointments.
2. Primary360
Through phone and video conferences, Primary360 connects you with a primary care physician of your choice. This program gives you access to routine checks and treatment for chronic diseases while enabling you to develop a relationship with a particular doctor.
Your doctor will create a specific treatment plan for you and continuously assess your health. Through this plan, you can ask for a referral or access to a specialist. You also have 24/7 access to a care team of doctors other than your primary care physician who can respond to inquiries for non-emergencies if any problems come up after hours.
Family practice, internal medicine, and other allied specialties are all board certified among the primary care physicians participating in the Primary360 plan. They can issue medications and ask for imaging and lab tests.
Adults that are 18 years of age and older may use this strategy. There is also a choice for youngsters where they can communicate with pediatricians around-the-clock for non-emergency scenarios.
3. Mental health
Access to qualified therapists and psychiatrists with training in a range of mental health issues and symptoms is made possible through this program.
anxiety

depression

trauma

trauma-related stress disorder (PTSD)

stress, conflicting relationships, and substance use disorders
You can select the therapist or psychiatrist of your choice when you sign up for mental health services, and you can then work solely with them to develop a connection.
Antidepressants, mood stabilizers, and antipsychotics are among the pharmaceuticals that psychiatrists can prescribe but cannot prescribe controlled narcotics.
Some drugs for attention deficit hyperactivity disorder (ADHD), such as Intuniv, Strattera, and Kapvay, are prescribed by them.
They can also assist you in managing your present medication for therapy.
4. Specialists and expert opinion
You have access to more than 50,000 qualified healthcare specialists in more than 450 disciplines through the Specialists and Expert Opinion service, including
cardiology

oncology

pain management

gastroenterology

rheumatology

dermatology
You can consult with these medical experts for medical guidance and queries and seek a second opinion on a diagnosis or suggested course of therapy.
If Teladoc is unable to connect you with a qualified specialist or expert, it can help you locate nearby medical experts who can provide you with in-person care.
5. Wellness care
The broad category of wellness care includes:
nutrition

neck and back care

quitting smoking

sexual health
You have access to registered dietitians, health coaches, and exercise specialists through this program, who can create food plans and exercise schedules for managing weight, reducing pain, and managing chronic diseases.
Additionally, you can use the platform to request STI testing without engaging in a phone call or video consultation.
Some healthcare practitioners who provide Wellness Care services may prescribe drugs but must have the necessary licenses.
How to get started with Teladoc?
Visit the Teladoc website or download the free mobile app to create your free account. You will be asked to input basic details like your name, address, and birthdate after clicking "Register."
After that, you will be required to complete a medical history form so that the medical specialists can create the best treatment strategy for you. Additionally, you will be able to enter your insurance information, which will provide you access to more detailed pricing information for your particular health plan.
In addition to Canada, all 50 U.S. states also provide Teladoc. If you live in the United States but are visiting another country, you can get medical attention there with the Global Care plan.
Privacy and confidentiality policies
Your protected health information (PHI) is kept private by Teladoc using secure servers, as required by law. The business complies with all local, state, federal, and foreign laws, including HIPAA.
Teladoc may be required to disclose your information in certain situations, such as when your insurance provider requests documentation of your care or when your service provider requests the advice of a different physician.
You will have to obtain Teladoc's formal consent to share your PHI in certain circumstances. You have the right to revoke your consent at any moment if you change your mind.
Conclusion
We've given Teladoc 3.5 out of 5 stars based on user input from the Teladoc app and customer comments from the Better Business Bureau's website.
While some customers complained about missed and hurriedly scheduled appointments, many others are ecstatic about having access to reasonably priced, high-quality healthcare.
Teladoc provides:
Regular primary care.

Mental health services (with therapists and psychiatrists).

Wellness care in addition to normal medical visits.
You can choose to speak with your healthcare provider via video or phone calls or using an app.
Even while a wide range of users can use Teladoc, it does necessitate a dependable internet connection and a smartphone or PC. It could be preferable to see your doctor in person if you don't have these things.