Are you wondering about creating a Zocdoc Clone? Do you know the reasons why you should invest in Healthcare App Development?
After the initiation of the Covid-19 pandemic, people became aware and careful about their health and fitness.
Moreover, they wish to continue using Telehealth services and maintain a comfortable atmosphere around them.
Doctors want to meet the patients and consult them from their homes if possible. If medical experts can use applications like Zocdoc Clone, they will save traveling time and treat more patients. Additionally, they can contact the patients and users at any time!
Do you want to expand your business by engaging in Zocdoc Clone Development and helping patients and their loved ones?
Let's look at this Zocdoc Clone Development Guide and understand the process of creating a Healthcare application.
Zocdoc Clone Development Guide: Discover every step!
Let's consider a situation where you want to build a Zocdoc Clone App for your users. What is the first step that comes to your mind? What is the procedure you will follow? How long do you think the Zocdoc Clone Development process might take?
You shall follow this Zocdoc Clone Development Guide and review every step based on your requirements and app popularity.
1. Strategic Planning
You want to create a Zocdoc Clone. Here is a list of questions you ask yourself and your team before proceeding with the Development plan!
Have you selected the features you wish to add to the application?

Do you want Zocdoc Clone Development or create a website additionally?

Do you know about the Healthcare App Type you wish to build?

Have you connected with the doctors you want to list for the clients?

Have you decided on the geographic location of your Zocdoc Clone?

Who are your target patients and medical experts?
These questions will help you decide on the Development Team, marketing team, Design team, and other employees for your project. Moreover, you will create a concise picture of your wants and expectations from your Zocdoc Clone.
2. User Interface and Application Designing
Do you want your Zocdoc Clone to look perfect? An attractive User Interface welcomes the maximum number of users to the application. The patients should like using your Zocdoc Clone.
Moreover, the features shall be available in one click without hassle!
You want the patients to browse through the application features. However, you don't want to add too many complex characteristics and confuse the App users.
Therefore, you can hire UI/UX Designers to create a prototype of your Zocdoc Clone displaying every necessary feature! This prototype should allow the Developers to understand what they shall build.
3. Application Development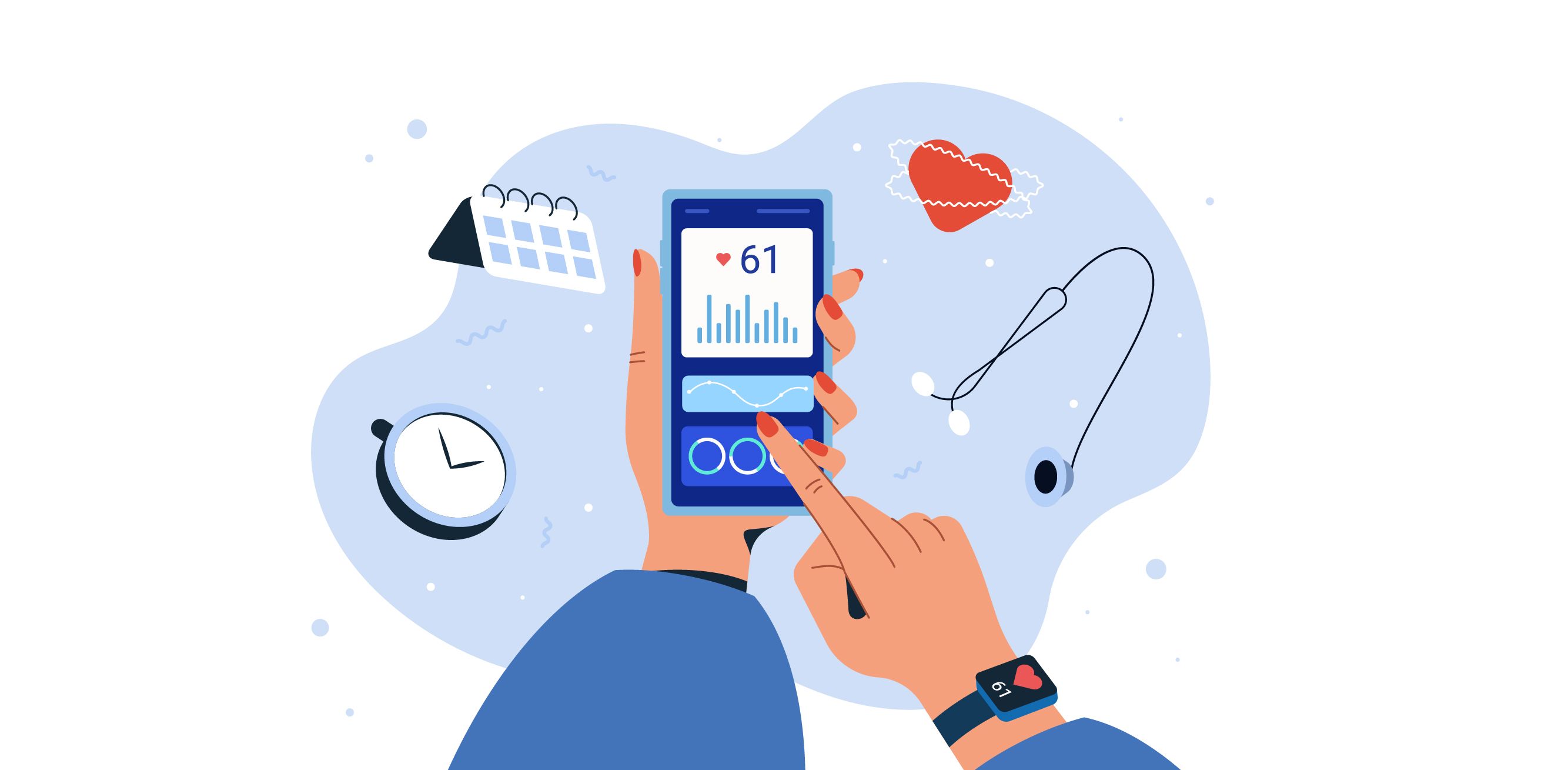 Have you decided on the platforms to release your Zocdoc Clone? Do you want the PlayStore (Android) or AppStore (iOS) users for your app? You can hire a team of engineers and software Developers to work on your Zocdoc Clone.
This team should have a thorough knowledge of numerous required programming languages and associated Frameworks. Moreover, they shall be efficient at problem-solving and logical thinking.
You shall involve the Developers in every meeting to ensure the incoming of new ideas to help Zocdoc Clone Development and improve it for the clients, patients, medical experts, and admin panel!
4. Quality Assurance Testers
Companies may ignore the QA Testing step and call it unnecessary. However, QA Testing helps to find issues, errors, and bugs in the application.
Do you want users to uninstall your Zocdoc Clone due to a minor bug? Moreover, do you want to wait for negative feedback from the users to fix errors? You should be proactive in the Application Development industry.
The QA Testers will examine your application at every step after Zocdoc Clone Development. Additionally, they will test the app at regular intervals and with every update your company releases!
5. Marketing as the Final Step in the Zocdoc Clone Development Guide
How will you tell the patients and users about the release of your Zocdoc Clone? Do you want to achieve maximum users? Invest in marketing!
How to spread awareness about Zocdoc Clone? Create a website for your application and allow users to download the app from there. Moreover, invest in social media marketing and write blogs for the same.
6. Application maintenance and regular updates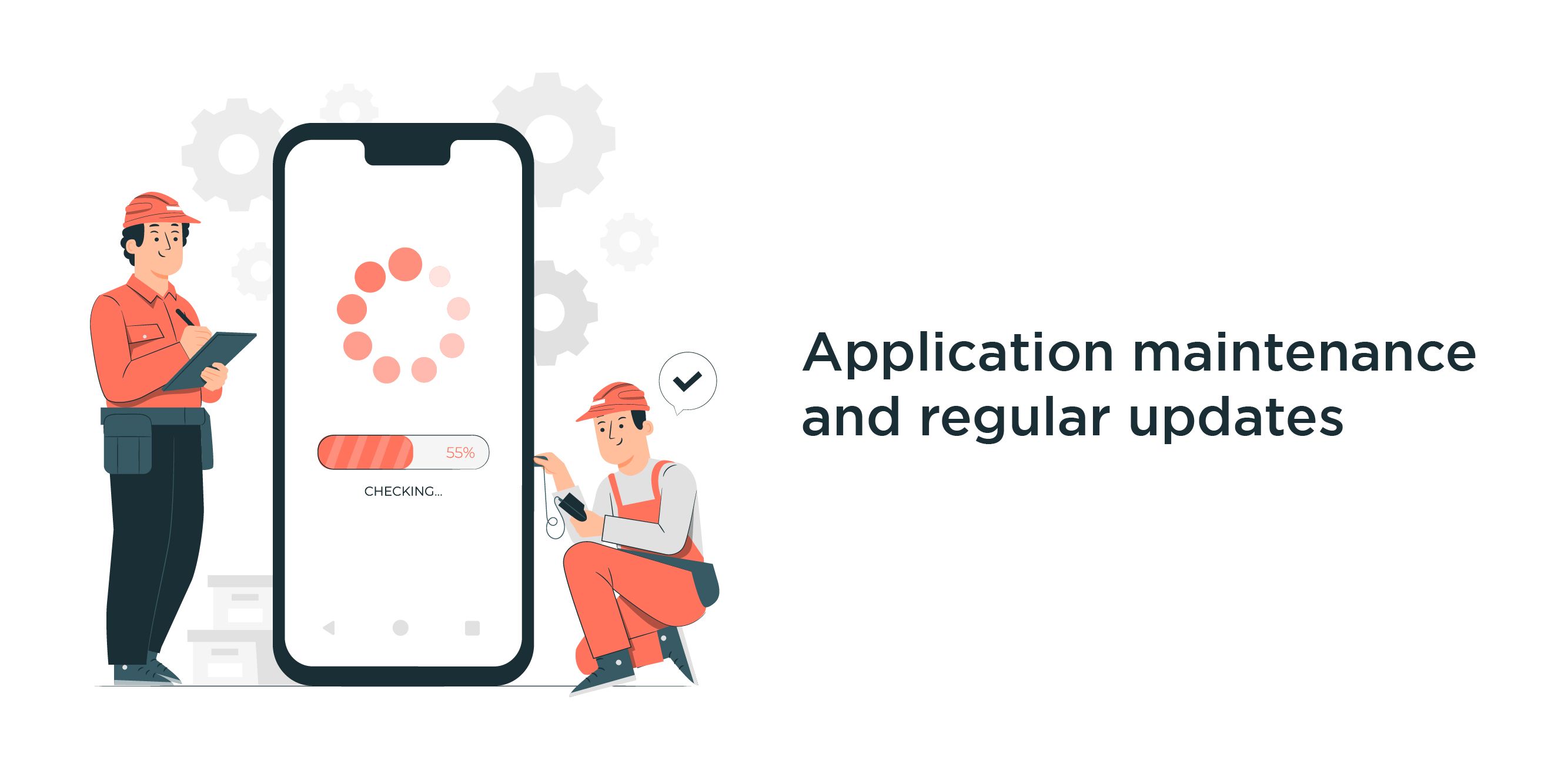 Why will the customers keep using your Zocdoc Clone if they will find other applications with the latest features and updates? Therefore, you shall hire a team to maintain your app.
Moreover, you shall understand the customer ratings and feedback to launch updates per customer demands and new features!
Features to add to your Zocdoc Clone Development
Here is a list of features in this Zocdoc Clone Development Guide. These features will help your users gain a better user experience while spending time on your Zocdoc Clone and availing of the required medical services.
1. Privacy Features
What are the most crucial features of every TeleHealth application? Patients like to maintain their Privacy while sharing information on healthcare apps.
Moreover, if patients visit a doctor's clinic and share their personal information, medical history, and other details, they want the doctor to keep the record safe. Similarly, your healthcare application should keep the data exclusive without the patient's permission.
2. Audio and Video Calling Feature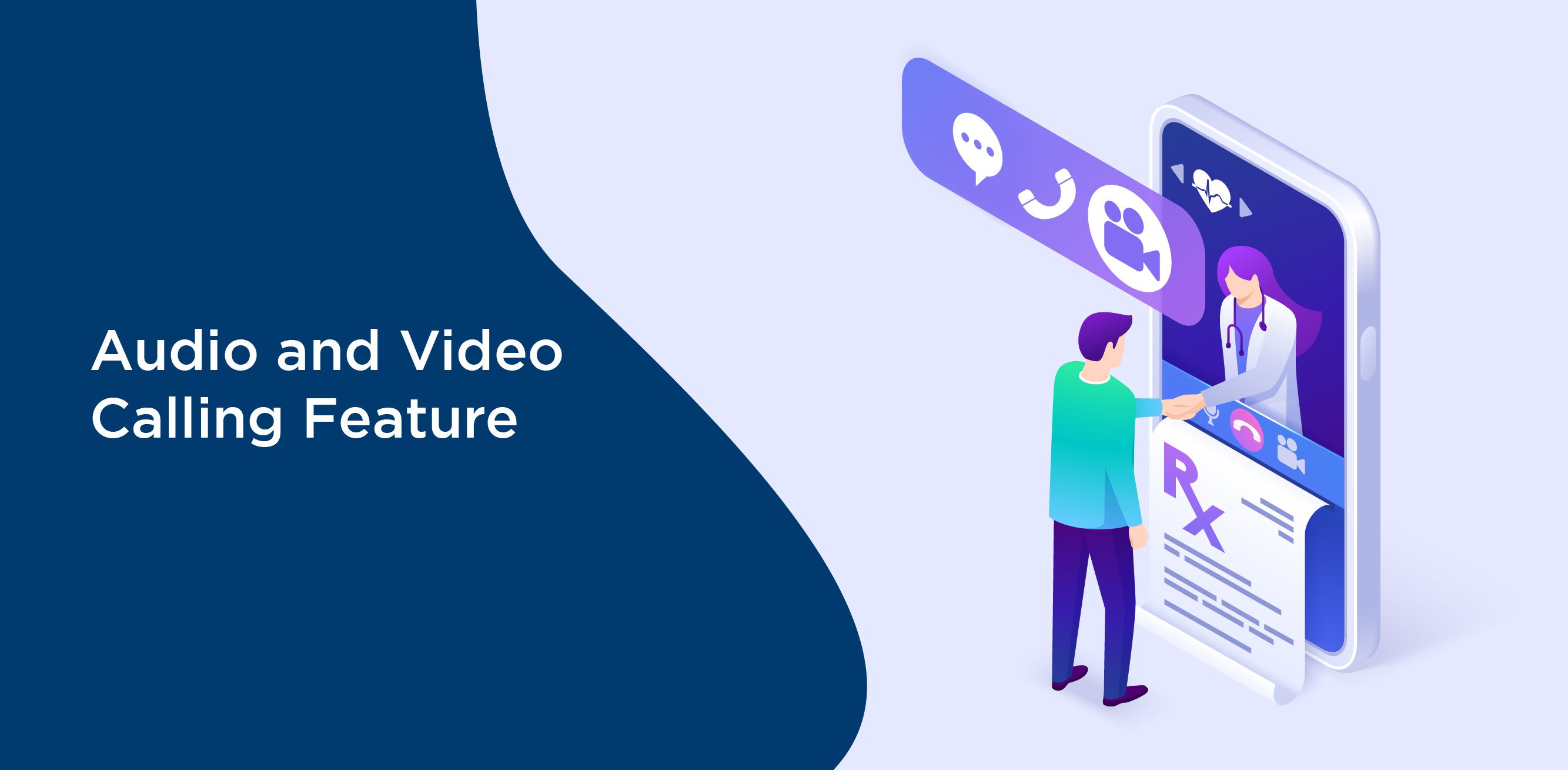 How will the patients and their loved ones contact the medical experts for a consultation?
Imagine a customer booking an online appointment with a psychologist. How will the doctor consult the patient? Although the Audio calling feature may work, video calls are comparatively more effective! You shall allow both ends to see each other and contact freely.
How to implement the Video Calling Feature for your Zocdoc Clone Development?
You can include the Video calls in the Zocdoc Clone or integrate this feature with another application.
3. Written messages or Chatting feature
You can allow the doctors, nurses, and medical experts to chat anytime they wish with the patients.
The patients may face issues or confusion after the doctor's appointment and want to ask questions. They can contact the doctors via your Zocdoc Clone and get answers quickly.
4. User Support
Imagine a situation where a patient is booking an Appointment through your Zocdoc Clone. However, the patient fails to contact the doctor at the Appointment time. They try calling their office but are unable to get a response. What will the patient do?
Customer Support is one of the most necessary features for every application. Your Zocdoc Clone shall allow the patients to reach you when they face an issue.
You can allow users to contact you via a phone number or email address or integrate chatbots! BotPenguin is the ideal chatbot integration platform for your application.
User Support builds customer trust and creates a positive image of your Zocdoc Clone application!
5. Personalized service for every customer
Imagine a situation where a diabetic patient downloads your Zocdoc Clone application. The patients wish to find related doctors in their locality. They can search for the required service when they use the app.
However, you can add a feature to provide custom services to your customers. This feature will show repeat services and related search results.
Moreover, you can integrate this feature with Artificial Intelligence to produce better results!
6. Medicine and Healthcare Delivery at the doorstep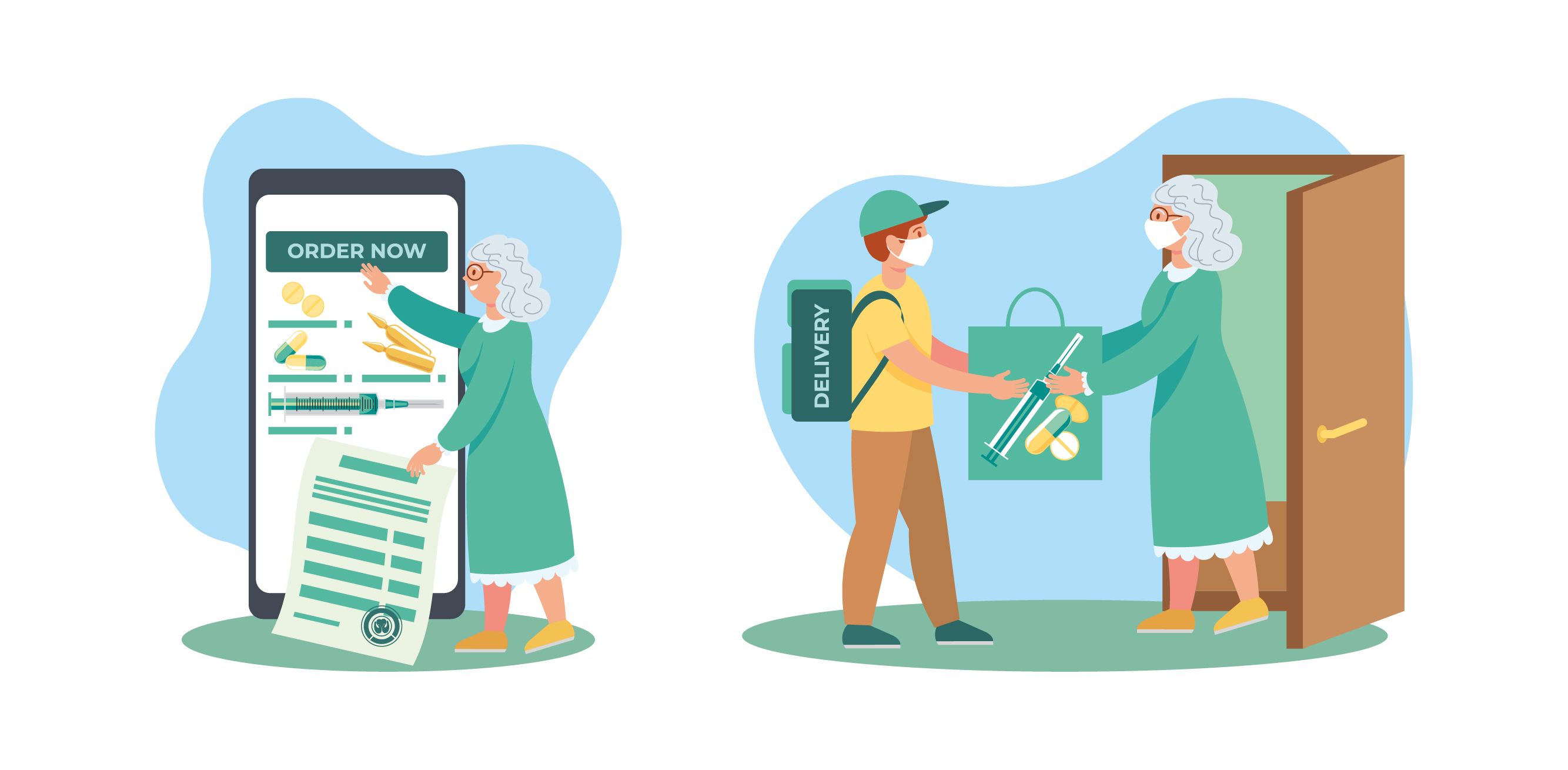 The users want to have medicines at their homes without any hassle or delay. You can integrate the On-Demand Medicine Delivery feature for all patients! How will this feature work?
The customers will enter the name of the required Medicine. Further, they will see a list of the Medicine available from the local stores and their alternatives.
The application will allow the patients to order the Medicine after uploading their prescription. The prescription-checking algorithm will prevent fraudulent activities, and the customers can receive medicines and required Healthcare devices (Like Blood Pressure checking machines, sugar-level checkers, etc. ) at their doorstep!
7. Multiple Languages
You shall decide your target audience before initiating Zocdoc Clone Development. You can add the Multiple Languages feature for your customers based on your research. Allow the patients to choose from English, French, Spanish, Hindi, and other languages.
Final Words
Are you wondering about initiating Zocdoc Clone Development but don't know where to start?
This Zocdoc Clone Development Guide will help you to start planning and creating your application.
Starting Healthcare application Development from scratch is not an easy job. Instead, you can invest in Zocdoc Clone Development, which would be better for your business.
Do you know the best way to build your Zocdoc Clone?
You can connect with AppsRhino and hire us for Zocdoc Clone Development.
We have a team of Designers, Developers, and other engineers to create a Zocdoc Clone for you! You can tell us about the features you want in your application, and we will add them per your requirements.
You will not regret having us as your Development team!