Are you a healthcare professional? Do you wish to take your services online? Do you know about healthcare apps and their types? Don't worry, we will help you out!
There are various healthcare apps available on the market. One healthcare app type is an appointment booking app. Appointment booking apps like ZocDoc are responsible for helping patients and clients book health checkups and appointments with doctors.
As per the National Center for Health Statistics, 83.4 percent of adults had a visit to a doctor or health specialist in the USA. (2020 report)
Most of these customers book their appointments beforehand. They have to wait in lines and fill out forms to meet the doctor.
What if there is an application that can help your patients to book appointments anytime with one click? Won't the customers love using an app that books their appointments without having to wait?
According to Fortune, more than 6 million patients use Zocdoc every month. Customers use the application and website to book online and offline appointments.
If you want to create a ZocDoc Clone, you have come to the right place!
Here, you will learn about the ZocDoc Clone guide, features, work, and ways to make revenue.
Put on your innovative hat and start reading!
What Is ZocDoc?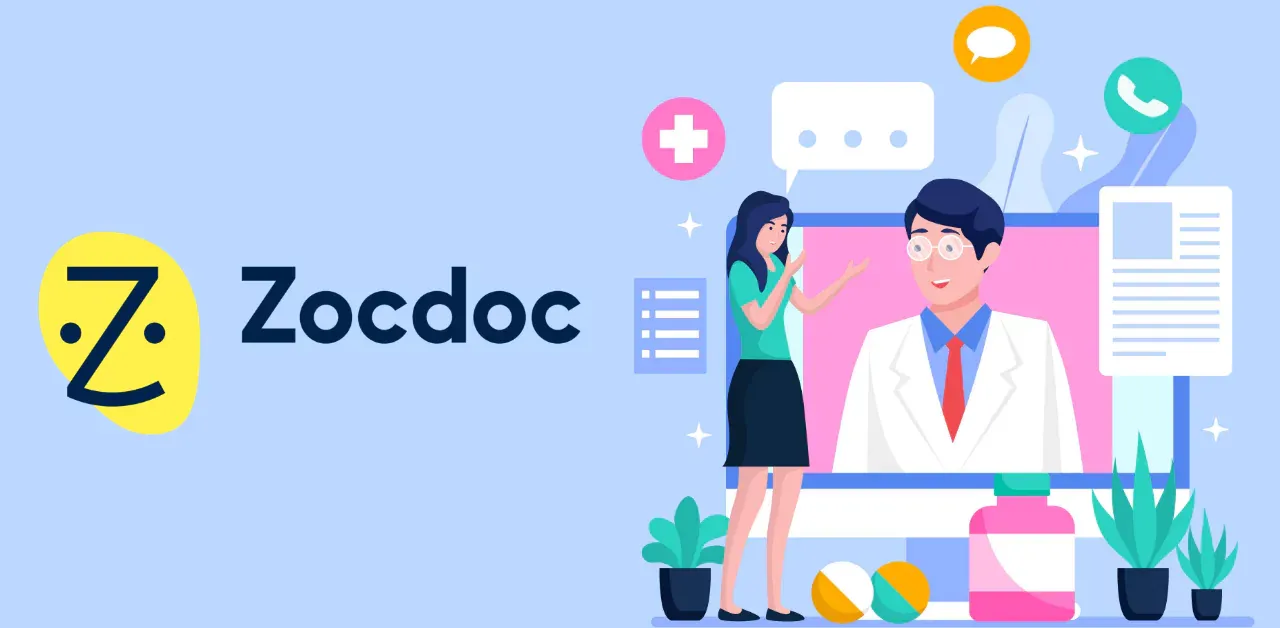 ZocDoc is a healthcare company. It is based in New York City, United States, and was set up in 2006 by Niklas Zennström.
Currently, the CEO of Zocdoc is Oliver Kharraz.
The ZocDoc app allows patients to find and book online or in-person appointments. Customers can get on-demand bookings for the best local doctors. They can choose between visiting them or getting a consultation from home.
Additionally, ZocDoc provides insurance checkers and healthcare plans filter for their patients. Customers can evaluate their yearly checkups and appointments.
ZocDoc is a go-to application for six million+ customers for themselves, their family members, and loved ones.
Another advantage of the ZocDoc is that clients can filter their healthcare specialist choice from more than 50 doctors. They can connect with OBGYNs, pediatricians, urologists, dentists, dermatologists, etc.
ZocDoc has a rating of 4.4 on the Google Play Store and 4.6 on the AppStore. The application is free for both platforms. Additionally, patients can access the services with this medical app via the website.
What Is Zocdoc Clone App?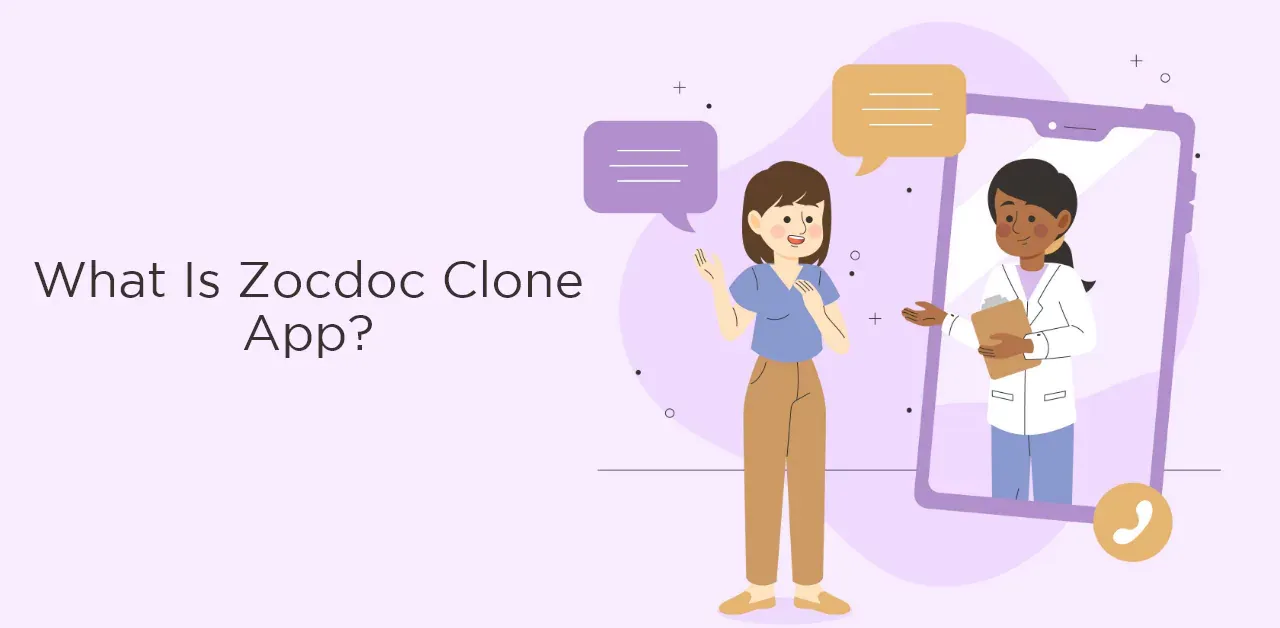 A ZocDoc clone is an application with similar features and motives as ZocDoc. The ZocDoc Clone App will help users book appointments per their schedules for the local doctors and specialists.
To build a healthcare booking application, one can create the application from the ground. The development team will have to innovate custom designs, establish code, and figure out various other things that will take time and money.
Another way is to create a ZocDoc Clone. Building a Clone application will take much less time and investment.
The ZocDoc Clone will help you reach patients and assist them in booking appointments while making profits.
ZocDoc Clone Guide: Features of the ZocDoc Clone App
Here is a list of the general features that every medical clone should have.
1. Cancellation Policy
Imagine that you are a patient with a toothache. You book an appointment for a dentist. You have to visit the dentist at 6 pm.
But you must reach an event simultaneously and wish to cancel the appointment after making payment.
The ZocDoc Clone App allows you to cancel the appointment with a minimum fee.
The Cancellation policy allows customers to cancel appointments anytime, incorporatig on-demand booking and cancellation. Moreover, the fee for canceling protects the app owners and services as a guarantee for doctors.
2. Video Calling Feature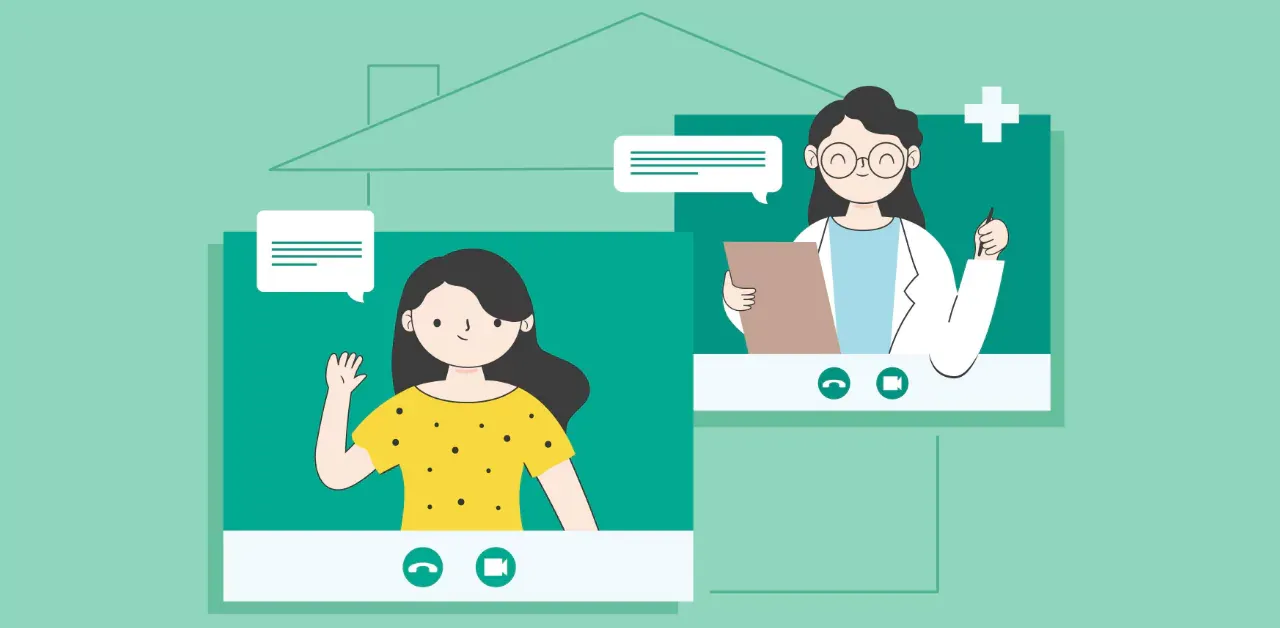 The ZocDoc Clone's work involves letting users book online and offline appointments. If the customer cannot make it to the clinic/center or make an online booking, your clone app should have a video call feature.
The doctors can connect to the patients through the internet. Patients can explain their issues on the video to the doctor. Moreover, specialists can share the prescription via mail or through the application.
Further customers can order medicines online and heal themselves in minimum time!
3. Multiple Payment Methods
Think about a situation where you book an appointment with a doctor. You wish to pay using a credit card, but the app allows you to use an e-wallet.
What will you do? You may prefer switching to a different application that provides multiple payment options.
Therefore, allowing customers and patients to have different payment methods would help you flourish the business of your ZocDoc Clone!
4. Reviews, Ratings, and Customer Feedback
We all understand how much customer feedback matters.
While downloading an application, you check for the number of stars and app ratings.
Further, you scroll down and read reviews from other users. And if the reviews do not satisfy your needs, you get unsure about that app.
The above theory plays a crucial role in healthcare apps. Patients want to get the best medical help and care.
In the era of making things easier, users wish to receive health services faster from their homes effortlessly. If the same users are unhappy with the services, you won't get repeat customers or new ones.
5. Multiple Languages
Multilingual Customers will be using your clone app. Your ZocDoc Clone working should include letting customers choose any language.
If you can allow customers to select any language, you will be able to attract more clients. Moreover, ensure the app can recommend doctors with different language exposure too.
ZocDoc Clone Guide: How to generate profits by building the healthcare app
You are designing a medical and healthcare app for appointment booking and services. You will be connecting patients to the doctors through the app. Let's now talk about getting an outcome from the app.
Here is a list of methods for generating profits from the application.
1. Booking Commissions
Customers will book doctor appointments with your app. The first way to earn through your healthcare app is by getting commissions per booking.
You can charge a nominal amount for your customers to pay while getting timely appointments. Additionally, you can charge extra when customers cancel their booking.
2. Recommending doctors and specialists
Imagine that your client wants to see a dietician. Customers filter the search results and look for the best dieticians near them. Your role is to take a commission for recommending a doctor to the customer.
Your ZocDoc Clone app can list one specialist over the other, and you can charge for the same! This method will ensure your customers get rightful doctors and help you gain profits.
3. Advertisements and Pop-ups
The newest method to earn from an app is by getting Google Ads. Every company, website, and the application wants to promote itself. And the effective way to reach a wider audience is through advertisements!
If people know about your application, companies will approach you and help you earn enough and other profits.
ZocDoc Clone Working: Additional Features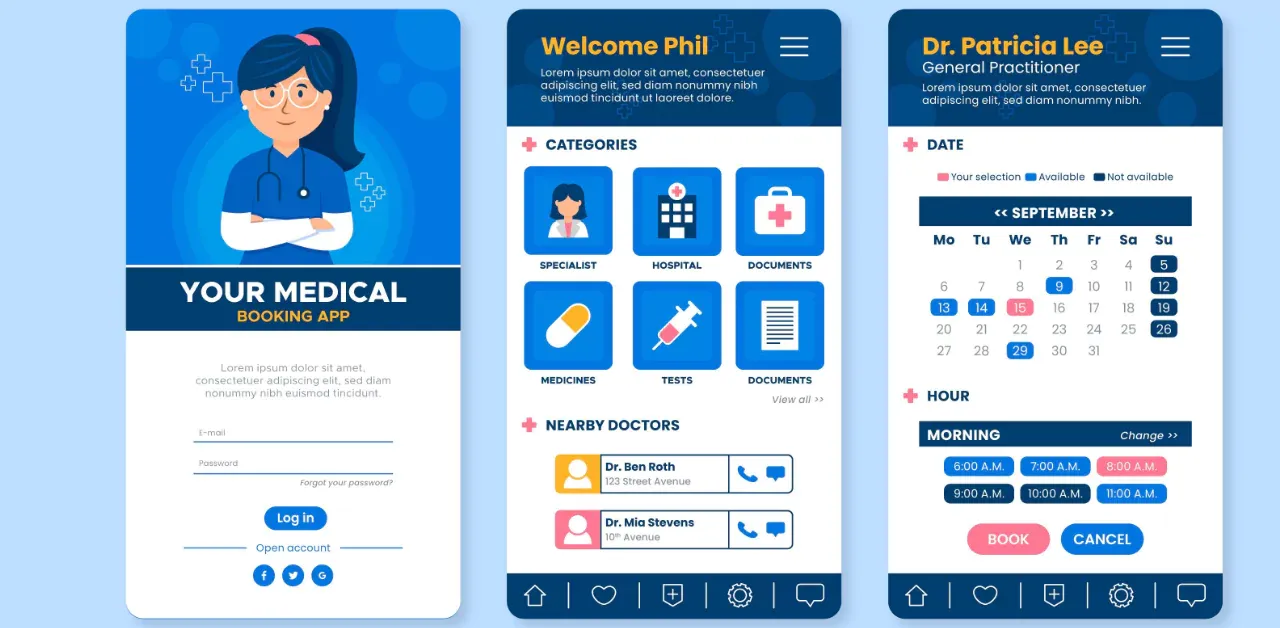 Here is a list of additional features you can include for a better customer experience.
Personalization and Customization

Chat Feature

Mic message sharing

Chatbots for the reply to users (Use BotPenguin for best live chat and smart reply solutions using Artificial Intelligence)

Option to get multiple opinions through the app

Medicine Delivery per prescription
Apps similar to ZocDoc Clone
You are looking forward to building ZocDoc Clone. Here is a list of apps similar to ZocDoc. All these apps provide medical and healthcare services to customers effortlessly and swiftly! You can shape your healthcare clone app by taking Inspiration from these.
Babylon Health

Practo

Teladoc

Generis

Amwell
Final Words
The world is changing. In happiness or crisis, people turn to their phones first. Customers want their mobile phones and computers to become the ultimate go-to option.
Your ZocDoc Clone can help people book appointments anytime and anywhere. By building a ZocDoc Clone, you are giving your customers a chance! A chance to support themselves and their loved ones for medical help.
Let's talk about the ZocDoc Clone Guide. What is the first thing that comes to mind when you wonder about creating an app?
Do you think about the user interface or the doctors, centers, and hospitals you have to contact?
It would help if you understood ZocDoc Clone Working. Next, you have to plan, budget, and develop your app.
The final steps in the ZocDoc Clone Guide are testing and marketing.
If you do not know where to start, contact AppsRhino!
AppsRhino can provide you with the perfect team of developers and technicians. We have an efficient and hardworking support team to deliver the work in time and per your wish!
Contact us today to know more!