The world is changing, and so are its people and their habits. Take healthcare, for instance. Patients may not wish to visit the doctors in person and consult them via electronic devices. Everyone has concerns about their fitness and medical health today. They want to lead and healthy life and put their soundness first.
Zocdoc is one of the best applications for telehealth available to patients in multiple regions for online healthcare.
Do you want to engage in Zocdoc Clone Development? You can assist the patients in reaching doctors and medical experts anytime. Your Zocdoc Clone will be available for the patients for online consultation and online/offline appointment booking.
Do you know where to start? AppsRhino can help you! Let's read this blog to understand the benefits of hiring AppsRhino as your Zocdoc Clone Development company and the steps you shall follow to begin your healthcare app development journey!
Why choose AppsRhino for Zocdoc Clone development?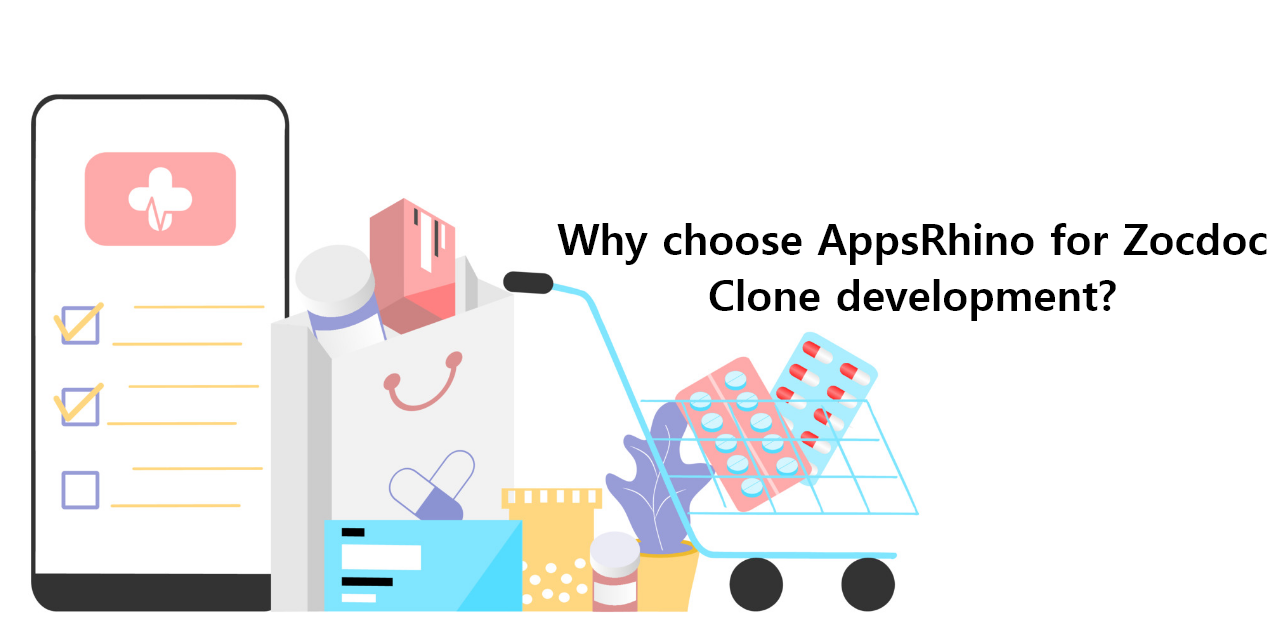 Do you know the reasons why AppsRhino is one of the best application development companies you'll remember? You wish to create a Zocdoc Clone for your patient. You'll add features and options that application users will require.
Hence, you need an expert community to help build your Zocdoc Clone. Let's know the reasons why you shall choose AppsRhino!
1. Diverse Market Experience
What would you choose? Do you want to start development with inexperienced developers or a team of qualified Zocdoc Clone Developers with a profile of handling multiple client-based projects in the past?
You are right!
AppsRhino's adventure has been spreading across the globe with successful results. We work with diverse projects and business markets in numerous countries.
Our team is a significant part of well-known startups and contributed to their app development journey!
2. Constant Client Support
Companies and startups know our team for our expert Client support. We are here to support your business and Zocdoc Clone Development project before and after its launch.
You can contact our team and tell us about your idea of Zocdoc Clone Development. Moreover, you can tell us about the features your Zocdoc Clone requires.
Our Zocdoc Clone Developers will create your application with the necessary options. Additionally, we'll resolve your queries, make changes per your requirements, and update you about the progress.
You can give the responsibility of your Zocdoc Clone App to AppsRhino and leave all your worries!
3. Scalability
Do you know how AppsRhino is the ideal Zocdoc Clone Development platform for you? You don't have to worry about the size of your business. Startups start on small scales and view their journey as an integration of multiple steps to achieve their goals.
AppsRhino offers Saas(Software as a service) and custom solutions for your Zocdoc Clone. We can discuss your business requirements and other details like Clone application scalability future after you contact us about your telemedicine app development.
4. Dynamic Pricing Models
Companies want a chance between innovation and investment. You can achieve the same with our dynamic pricing models!
You can choose between custom solutions and Saas for your Zocdoc Clone development business.
Talk to us about your needs, features, and target audience you wish to have for your business. We share an understanding with the companies we work with and provide them with perfect pricing models suitable!
Now you understand why AppsRhino will be perfect for your Zocdoc Clone business and help you at every step in the development ladder!
How will AppsRhino help you in developing your Zocdoc Clone?
In this section, you'll learn the steps for Zocdoc Clone Development and how AppsRhino can help you get through these stages and build the perfect application for your patients!
1. Planning and Analysis
The first step before starting Zocdoc Clone App Development is planning. You shall be clear about the business model your company wishes to follow. Are you a startup? Did you decide on your target audience? Do you want to launch your application in multiple countries? What features will prove beneficial for your patients? Does your Zocdoc Clone App provide home delivery for medicine?
Do you know who can help you answer these questions? You are correct! You can connect with our team with your idea, and we'll help you guide through the significant planning necessary for Zocdoc Clone Development!
2. Budgeting
In one sentence, you should forget all the worries about the Zocdoc Clone Development budget! You know about our Dynamic pricing models. Do you want to go with Software as a Service?
Do you want to think about custom solutions? Well, we are here with anything you require. You will face no hassle or concerns while working with us. Think about the bright business of your Zocdoc Clone App and patients downloading it for medical services!
3. Designing and Development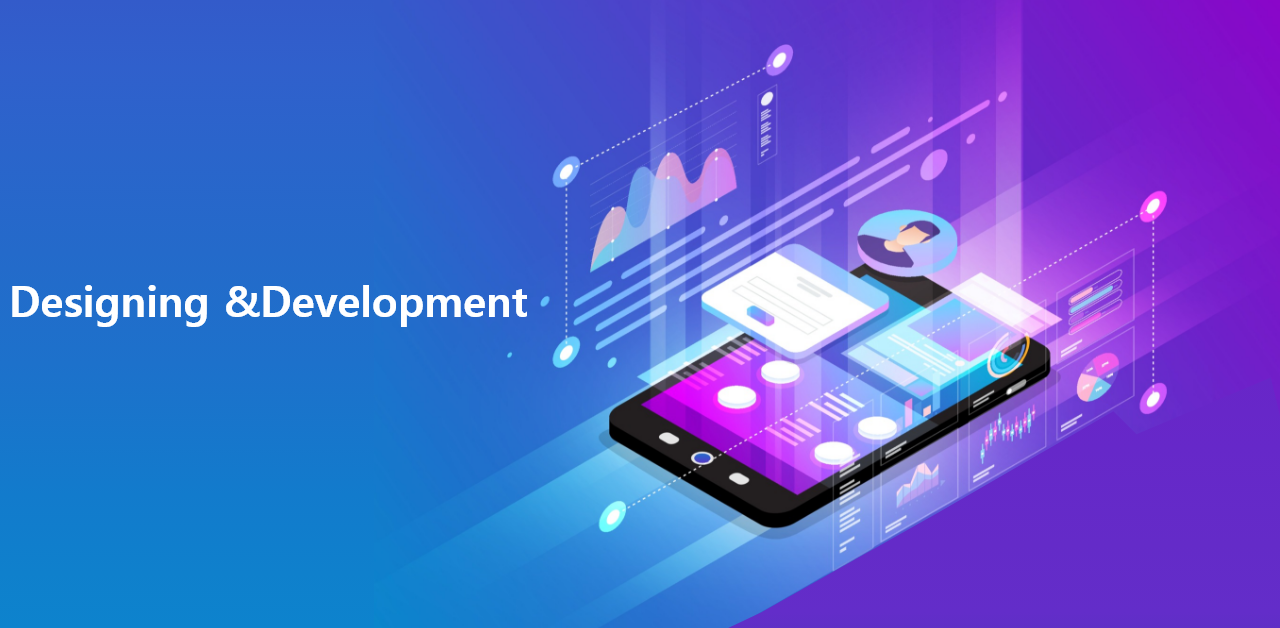 You shall understand the significance of the design you provide for the application users. A telemedicine App like Zocdoc Clone shall provide professional yet patient-centric vibes. Our team will help you select the perfect user experience design and start development!
Our Zocdoc Clone Development team will create your application per the designs. We'll update you about the progress whenever required!
Application Development is a crucial step for your company, and we guarantee the best possible services for you! We are open to suggestions and comments throughout the development process, and we'd love to work hard and make your Zocdoc Clone touch new heights every day!
Our development team has the required skills and experience. They are qualified as application developers for Android and iOS Development!
4. Quality Assurance Testing
Your Zocdoc Clone Development doesn't end yet. You cannot launch the application to the market without a thorough Quality Assurance Test!
Companies skip this step and think of it as a waste of time. However, they regret it later as the users face errors while using that application!
You don't want your Zocdoc Clone App to go through this situation, do you? Therefore, you shall invest your resources in Quality Assurance Testing. AppsRhino has required QA Testers. They can utilize manual and automation testing to make your application bug-free for the patients and provide a better experience!
5. Launch, Marketing, and Updation
You may hear about the unmatched support our team provides. We are here for you before and after your application's launch! Do you have any queries? We are here to solve them for you!
Moreover, we'll support you emotionally and technically! We understand that Zocdoc Clone App Development and launch is stressful, and you may have doubts.
However, startups know us for our excellent support and our hand in developing their successful venture!
Additionally, you shall understand how users may provide positive and negative feedback for your Zocdoc Clone App. Don't worry; you can always find scope for improvement. And this feedback and reviews will help you find the changes you require for your application!
Our Zocdoc Clone Development team will work with the Quality Assurance Testing team after the application's launch for updates and changes necessary for growth and better patient reach!
Features to add to your Zocdoc Clone?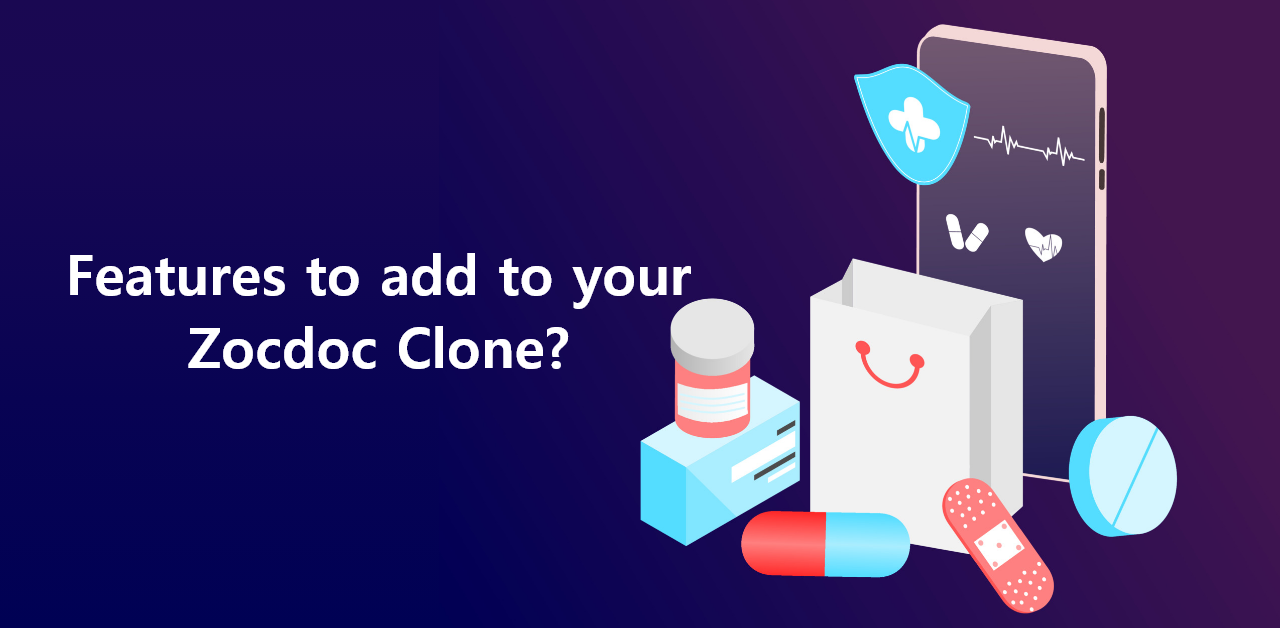 Think about one thing. You are creating the Zocdoc Clone to help the patients. Why would patients and their loved ones visit your application? What are you providing them?
How are you different from other healthcare applications? You shall provide the necessary features to them listed below! You may take references and add more options per requirement.
Effortless Sign in or login

One-time Medical History form (editable)

Search options for patients (to search for what medical experts they want for consultation)

GPS to select the patient's location for local doctors (only for offline appointments)

Online and Offline appointment booking

Video calling and audio calling options

Text messaging between the patients and medical experts

Online prescriptions

Customer Support (includes email, phone number, and Chatbots like BotPenguin)

Multiple Payment Options (Like a credit card, debit card, e-wallet, and more)

Calendar integration with the phone (Google calendars and other calendar applications)

Appointment cancellation and rescheduling options
Conclusion
You know about the benefits and experience of AppsRhino. Our Zocdoc Clone Developers have the required qualification and experience for your project.
Moreover, the idea of Zocdoc Clone is perfect to kick-start your business and attract patients in these times. Every person's concern about their well-being can bring business and profit to your Zocdoc Clone application. Moreover, you can help patients needing medical experts with your online healthcare platform!
So, we have one question for you. Do you want to become one of the go-to healthcare applications for patients and their loved ones? Do you want to generate profits while helping people connect with the ideal healthcare?
If your answer is yes to the questions, your Zocdoc Clone Development plan is perfect! Your next step is to contact our team at AppsRhino, tell us about your plan and the features you wish to add and let us assist you!
Why wait? Connect with us now and start your Zocdoc Clone Development journey!