You would be living under a rock if you said that you have not heard of Zepto and its delivery within 10 minutes of service. Zepto is one of the grocery delivery services available today and is apt for those who always order at the last minute.
All these grocery delivery services are doing well. Livemint reports that as these numbers reflect, Zepto App has reported a massive 946% growth in users. This observation was for the period from December 2021 to March 2022. Meanwhile, Big Basket and Dunzo reported an increase of 94% and 58% in users simultaneously. And as the numbers suggest, some of these alternatives to Zepto have many users.
It is common to find people complaining about an app's services and willing to give others a try. They only dread trying an endless number of apps before zeroing in on one delivery app. Suppose you are one of those people needing an alternative to their food delivery app or want to use Zepto's option. In that case, this blog is for you, then!
What is Zepto delivery?
Zepto is one of the most popular grocery delivery services available today. The unique characteristic of this grocery delivery service is that it delivers orders in under 10 minutes. Thus, those who place orders at the last minute can always rely on it.
Though Zepto offers many unique features, people prefer alternative apps over it because of the following reasons:
The major drawback of Zepto is that the desktop edition does not offer all the goods or ordering options. Only the app has access to the best features.

They exclusively offer groceries; they don't offer anything else in the fashion or pet care categories.
Top 6 Zepto Alternatives With Outstanding Customer Support And Reliable Features
1. Blinkit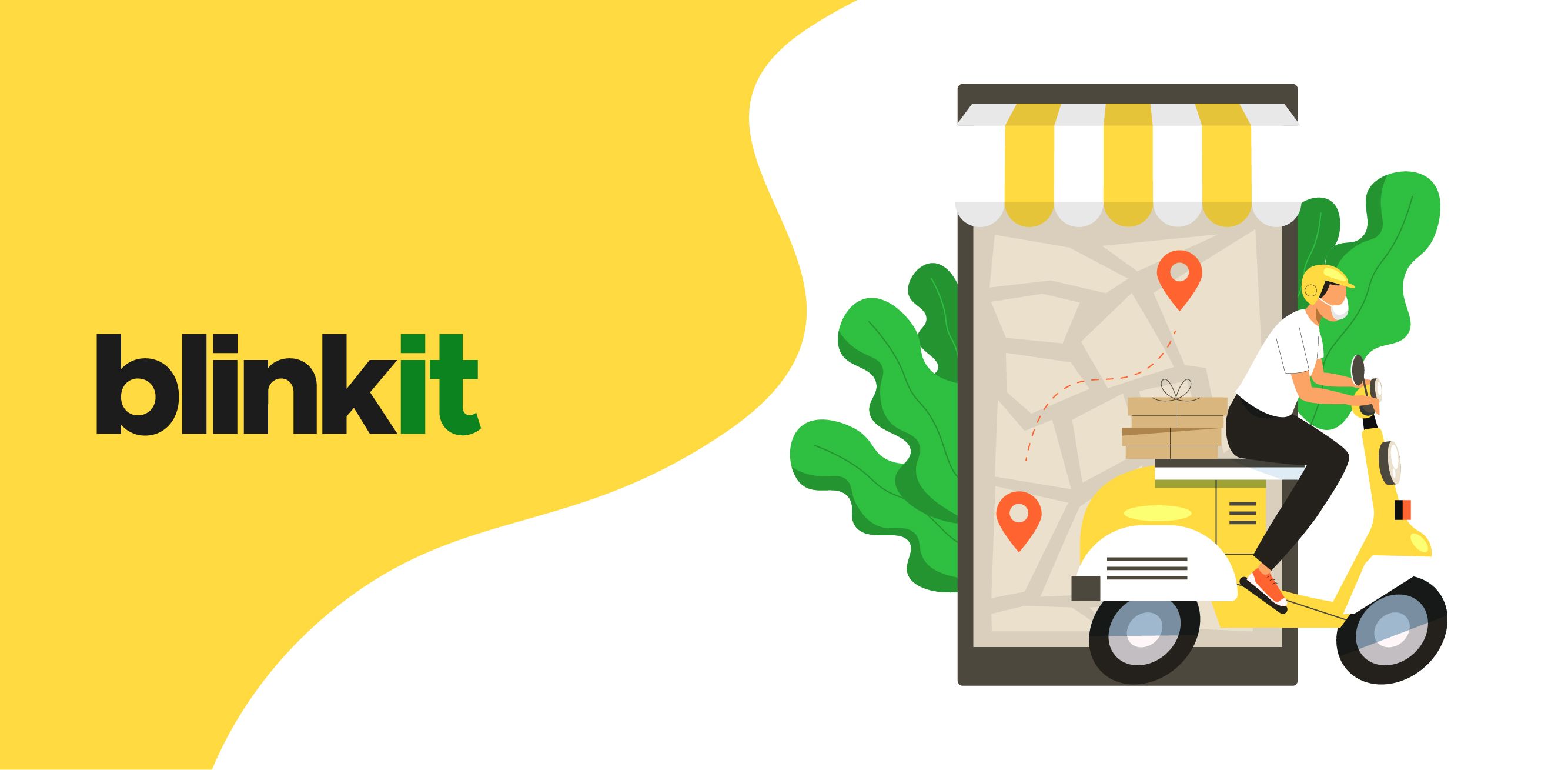 The original version of Blinkit was a unique platform for grocery delivery. Albinder Dhindsa and Saurabh Kumar started this on-demand delivery service in December 2013. It then went on to make additional commonplace objects accessible. Today Blinkit provides its services in roughly 18 Indian cities.
Some reliable features of Blinkit:
User administration- Personalized notifications and messages can invite, remind, and engage customers.
Idea of roles- Establish responsibilities and privileges for organized teamwork and collaboration activities.
Groups- Put users into groups or teams.
Just One Sign On (SSO)- Log in using your system without worrying about a password.
Sync master data- Utilize CSV syncing to manage your users automatically.
Connect to an API- Link Blinkit via the API interface to other apps.
20+ languages- Anywhere in the world, give users access to localized content.
Quick Support. Guaranteed- On work days, our customer support team guarantees to reply to any issue within 24 hours.
Start right away- Every Blinkit User is assigned a personal Customer Success Representative who will help you reach your goals and personalize your course to get the most out of Blinkit.
2. Swiggy Instamart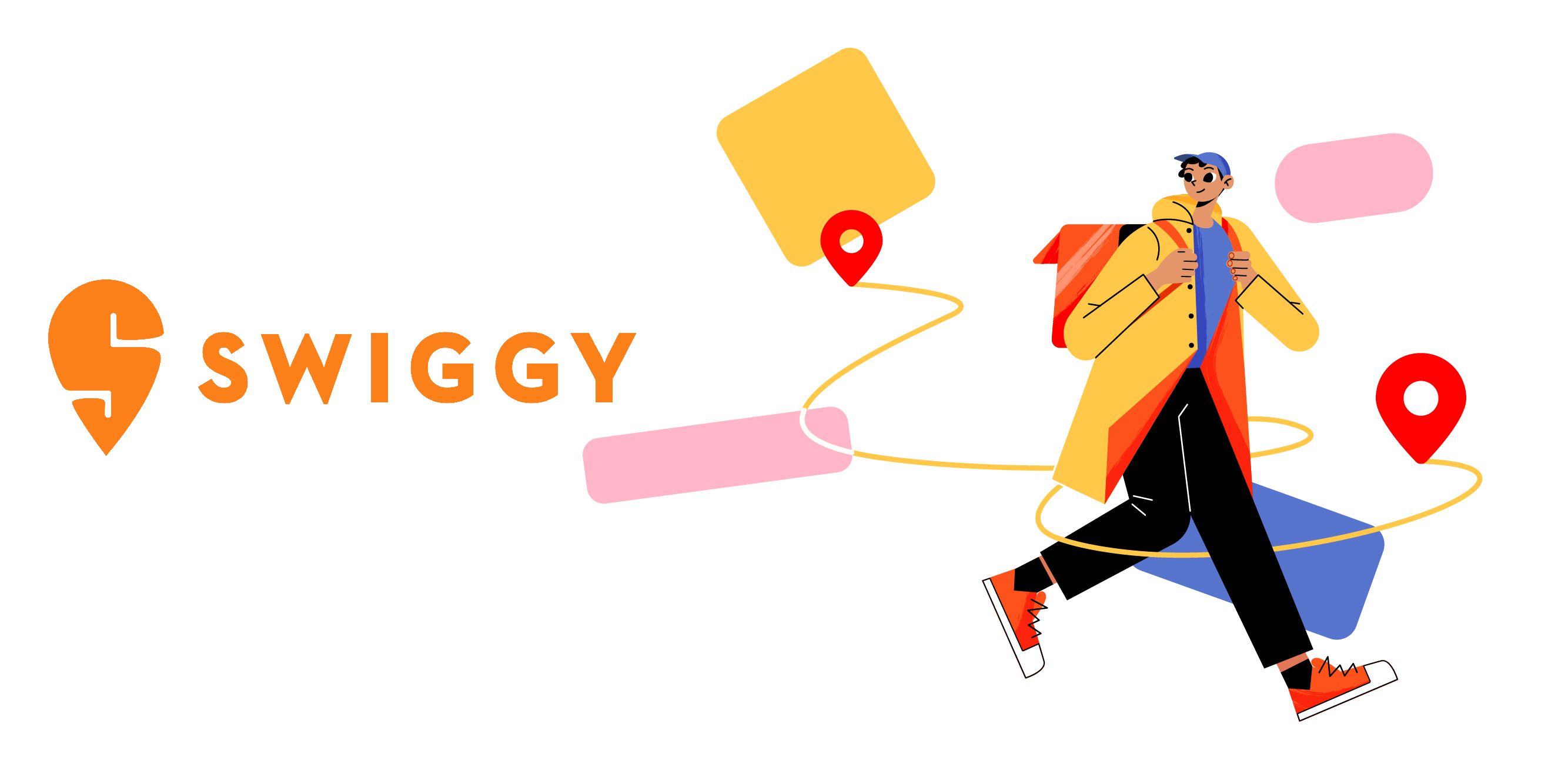 Swiggy Instamart is a well-known example of a mobile application that enables easy grocery delivery. One can look up many categories of groceries in their area using the search option. When you click the search button, a list of groceries will be shown along with the estimated delivery time.
Some reliable features of Swiggy Instamart:
Convenient grocery delivery in minutes

Opens at 6 am in the morning and delivers till late at night to satisfy your instant cravings

Delivers groceries from across all trusted brands

Also showcases new brands for customers
3. Dunzo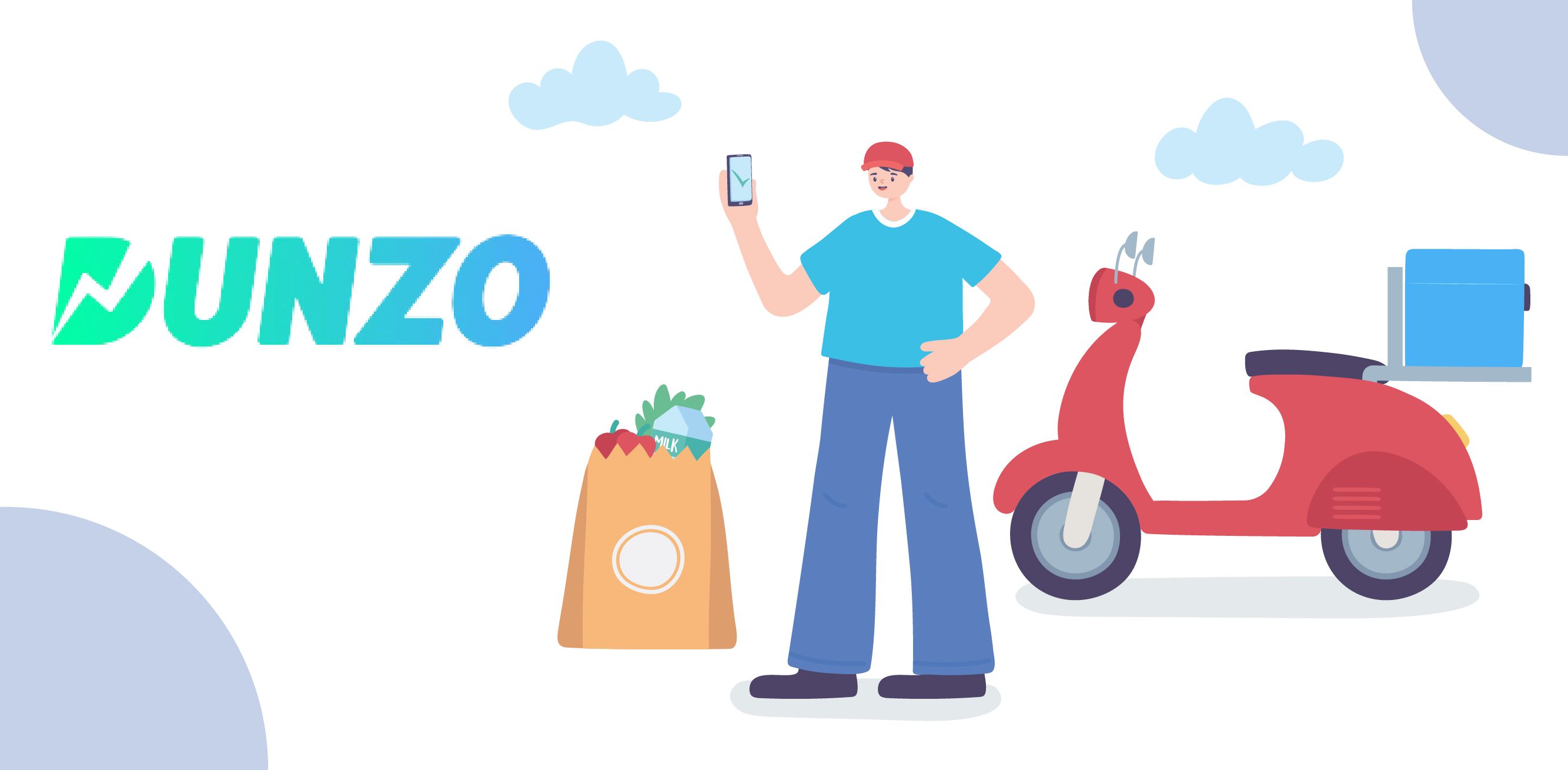 2015 saw the creation of the on-demand delivery app Dunzo. It offers the user whatever they require at any time or location. Initially, they provided food delivery services but later expanded to offer consumers other services such as fish, pet supplies, meat, and groceries.
According to the report, one million orders are processed by Dunzo each month. It is the first startup initiative in India to receive $ 12 million in funding from industry giants like Google. You may expand your company and increase revenue by developing an app similar to Dunzo.
Some reliable features of Dunzo:
Simple order process- Most individuals prefer to place their orders online because it's quick and easy. The Dunzo team has made a user interface (UI) that makes it simple for users to locate what they need.
Multiple payment options- They have incorporated all market-available payment methods and mobile wallet services.
Coupons, incentives, and discounts- Instead of focusing on increasing brand awareness, Dunzo would want to increase customer loyalty.
Tracking in real-time- One of the main advantages of Dunzo is the ability for users to track the location of the person delivering their food using real-time GPS.
A push notification- Dunzo continuously notifies its clients, which is the ideal strategy for increasing visibility and keeping competition at bay.
Integration of social media- Customers could easily share images or videos of their favorite delicacies with friends and family thanks to Dunzo's integration with social media.
Rating and review- Dunzo enables a rating function to learn about the drawbacks of the food delivery app. Customers of Dunzo can use this function to look up and compare the menus of various restaurants.
4. Big Basket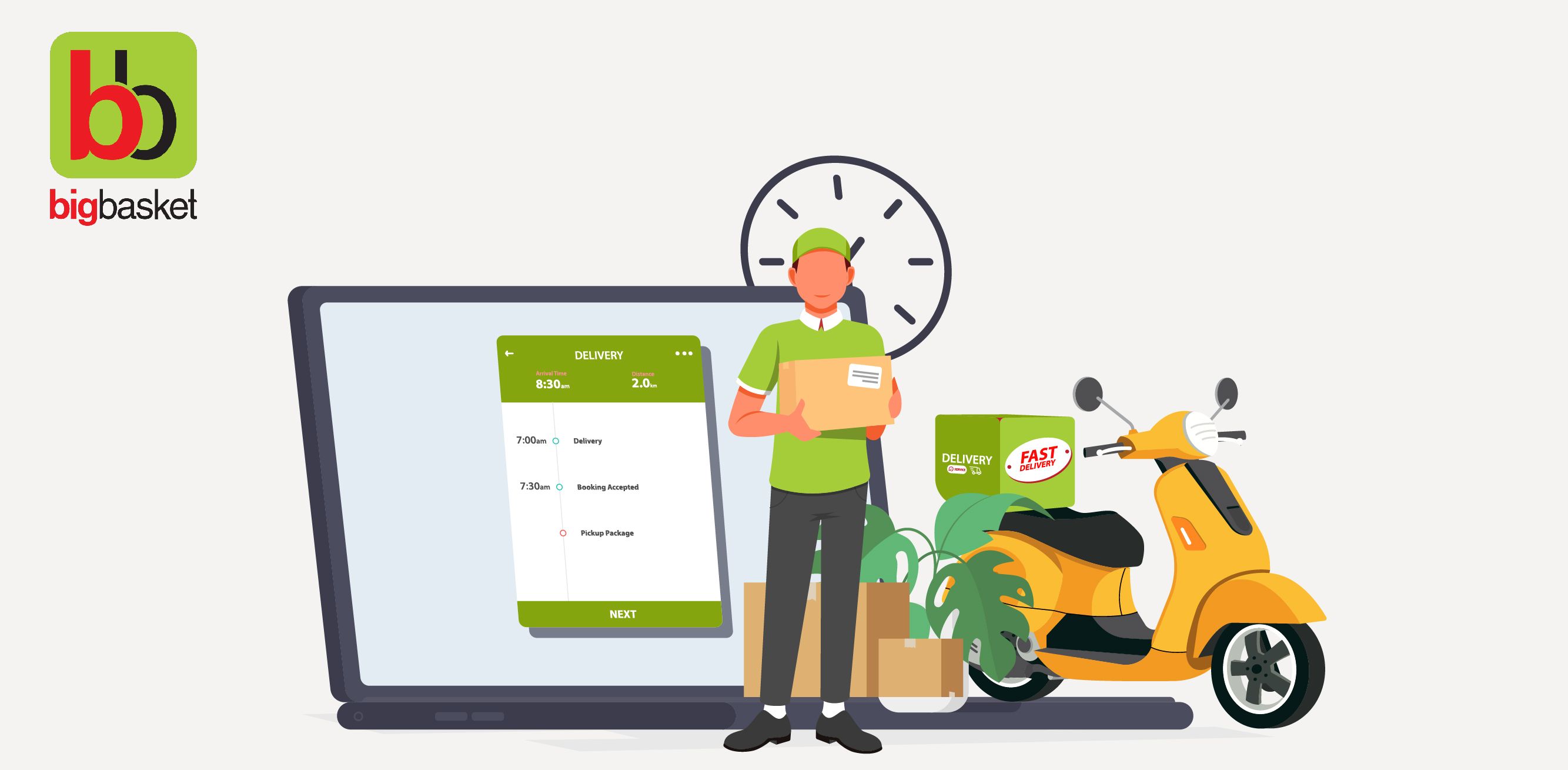 The most extensive online grocery and food delivery service in India, Big Basket, enables its customers to get groceries delivered right to their door without standing in line. Its 18000 product inventory and more than 1000 brand names provide users with everything they need.
Some reliable features of Big basket:
Available always- Users can buy whenever they need to use a grocery delivery app accessible 24/7.
Effective- Users of the online grocery delivery app save time and money because they don't have to go to the store or shop. The easiest method requires users to add items to the cart and place orders.
Amazing Savings and offers- These online grocery delivery services provide fantastic and affordable offers with significant savings for their clients and entice new users to download their apps.
Monitor your Orders- This app allows users to track their orders for whatever they order for themselves and find out the anticipated delivery date.
Easy Method of Payment- When a payment wallet is built-in, the app offers the user the option of paying with prepaid or cash-on-delivery, depending on their preferences.
5. Hyperlocal marketplace
As the name implies, the hyperlocal marketplace serves the needs of a small geographic region. A stroll around your home would undoubtedly lead you to a comparable market, no matter how big or little, but self-sufficient in its own right, satisfying nearly all the needs of the locals.
Some reliable features of the Hyperlocal marketplace:
Automatic location detection of the consumer

Many online payment options

Shipment planning

Filtering products based on location

Options for social sharing

Product and service evaluations and ratings
6. DMart Ready
With the online grocery and food delivery service D-mart, Radhakishan Damani continued to innovate in the offline retail space. D-Mart is the fastest-growing online platform for grocery buying in India.
Customers are able to order a variety of groceries and household products through Dmart's mobile app and website, d-mart.com. Additionally, customers can place an order and pick it up from the closest store using the ready pick up point. Furthermore, D-mart charges a flat Rs 49 delivery price. Users can set the time and date of order according to their preference.
Some reliable features of DMart Ready:
It is a one stop shop for all the needs of the family

The app provides the option of doorstep delivery or collection from pick-up point

Customers enjoy daily offers and saving schemes

DMart ready makes shopping hassle-free customers can pay securely via multiple payment options.
Conclusion
With these apps, business owners can increase revenue from this on-demand service. The delivery partner promptly picks up or delivers the merchandise to satisfy the customer's needs. Grocery delivery applications are necessary to give and receive the best online service for clients and business partners. You will achieve the pinnacle of success if you choose to create an app like Dunzo.
Come to AppsRhino if you're an entrepreneur looking to start a grocery delivery service so you can receive an excellent app for your business.