Introduction
People have different interests and choices. They love and hate different things. However, if there's anything each one of us loves and cannot live without, it is food.
Food delivery apps have become famous as people have grown busier, leaving them no time to visit restaurants or, sometimes, cook food.
The revenue of the online food delivery business was $122,739 million in 2020 and will climb to $164,002 million by 2024. One may picture food delivery apps' fast-increasing revenue contribution to the online food delivery sector.
Do you own a restaurant and want to develop a dedicated app for your eatery? Or are you an entrepreneur looking to get a service provider app like Zomato built?
Here's the list of top food delivery app companies in the US in 2022.
Top Food Delivery App Development Companies
You build an app once. And the services you opt for should be best for you. Here's a list of top US food delivery app development companies in 2022.
1. Xicom Technologies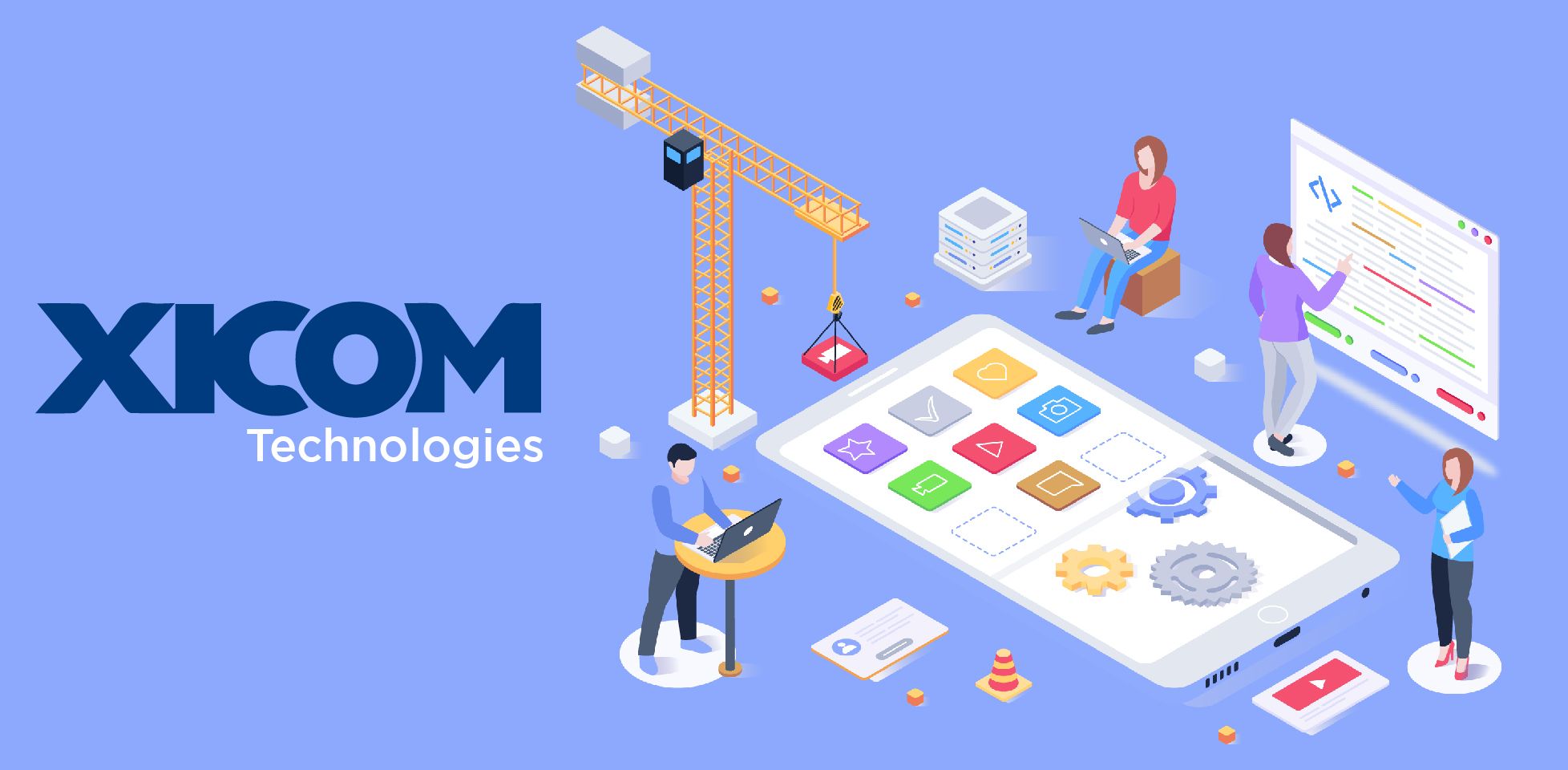 As one of the leading food delivery app development firms, Xicom has a team of 300+ highly skilled developers. They have an unrivaled knowledge of numerous programming languages and frameworks for software solution development.
With a track record of 7500+ deliveries across 1500+ clients, the company is ISO 9001 accredited, and NASSCOM recognized, earning the trust of global clientele. Xicom's mission is to set a standard in mobile and online application development by providing cutting-edge solutions while minimizing complexity.
The organization maintains its competitiveness by incorporating innovative technologies and tried-and-true procedures into the delivery of business solutions.
Headquarters are in San Francisco, California. Hourly Rates Begin at $25/hour. Clients include Ebay Inc., SOLRepublic, Auction.com, Gushcloud, Spooner, etc. Web Development, Software Development, IT Consulting Services, Mobile App Development, Quality Assurance, and more services are available.
2. AppsRhino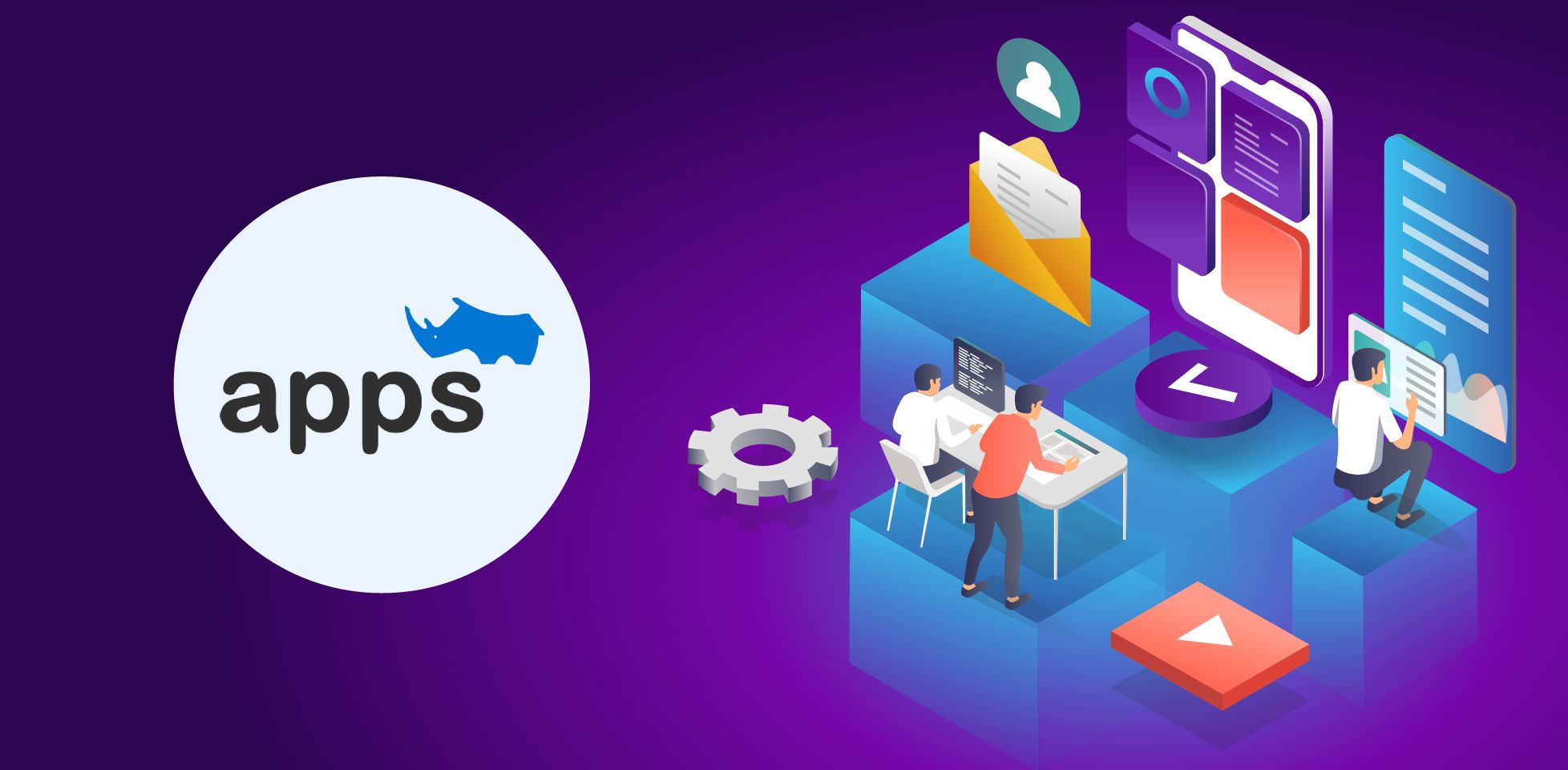 AppsRhino is an app development company headquartered in Chicago, USA. It has a talented pool of developers who create the desired app and look after it as if it's their own. AppsRhino provides the best post-launch services along with assistance in planning and execution.
AppsRhino provides app solutions in the food delivery, grocery delivery, and home services industries, among many others.
The team is dedicated and dynamic, with a plethora of knowledge and experience in the field.
They also provide their solution, which can then go into white-labeling.
Apart from food delivery app development, it also provides developers for hire hourly, part-time, and per project.
3. RisignMax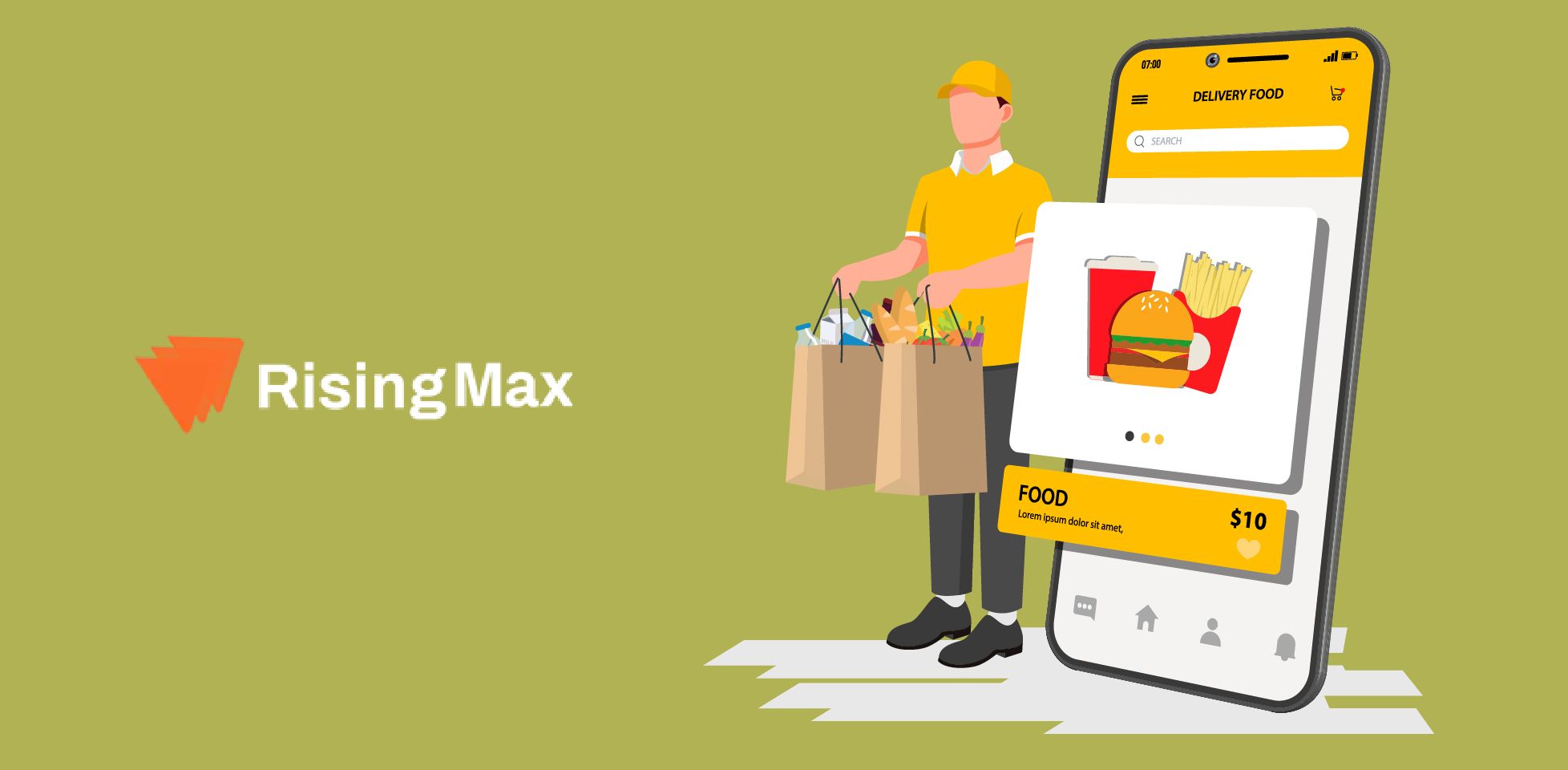 RisignMax is a group of top-tier specialists who assist in making ideas a reality. The company is in the United States. It is one of the leaders in developing food delivery apps in the United States, the United Kingdom, and Australia.
Apart from food delivery apps, they also offer on-demand services in various industries. RisignMax is a young professional development team that strives to create something unique for its clients. With each new project, a company founded in 2011 sets new standards.
They wholly and closely manage each client's project with the help of 200+ people. Automotive, health care, retail & e-commerce, e-learning, education, travel, tourism, real estate, banking and finance, logistics, and transportation are all covered.
4. Suffescom
When it comes to app development, it is the best. Suffescom began delivering solutions in 2013. Since then, they have provided world-class service to their clients worldwide. They work hard with over 250+ specialists stationed in the United States and India.
The developer's teams are an ideal mix of seasoned personnel and young, energetic professionals delivering projects mainly in the United Kingdom, the United States, and Australia. Their enthusiasm and knowledge enable them to give outstanding service to their clients.
The team works on various aspects and employs cutting-edge technology to deal with any issue. They have a solid foundation in developing food delivery apps with different dashboard functionalities, offers, user end, etc. The committed personnel additionally assist the Customer in suggesting improved features for their app to attract a larger audience.
E-commerce, Real Estate, Banking and Finance, Healthcare Education, Restaurants, and Fintech are all covered by this industry.
5. eDeliveryApp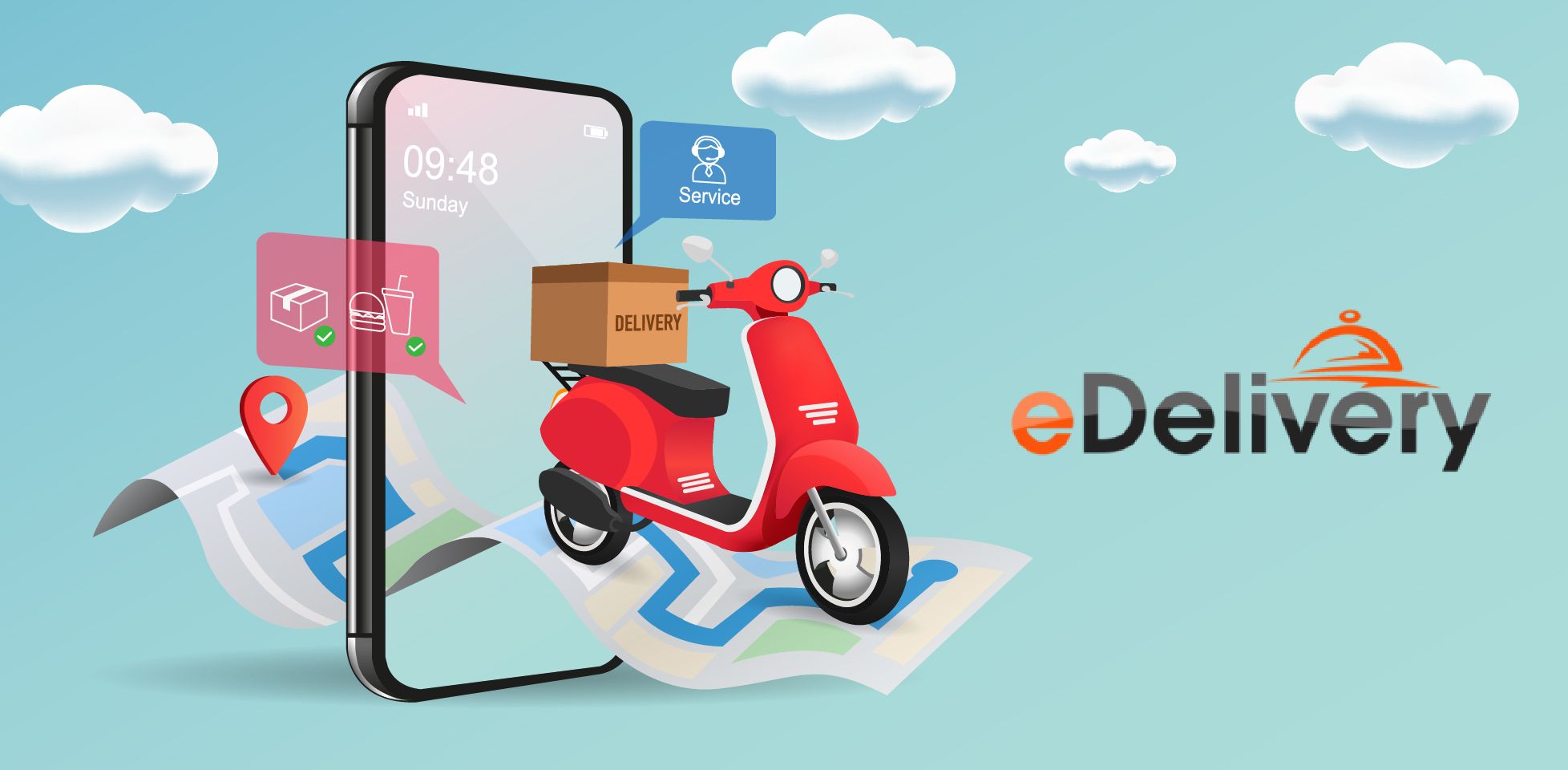 eDeliveryApp is a company that specializes in food delivery app development and has received numerous honors and accolades from the software development industry.
They take a distinct approach to the creation of food delivery apps. They have a ready-made framework with all the essential functions required by a typical food delivery app.
Using this framework, they begin a new project and add new features each client needs for their business.
Moreover, they update the designs based on the Customer's preferences, Whitelabel them, and release them. It provides the user with a unique food delivery app that allows them to stand out from the crowd.
In addition to the framework, they have an entire ecosystem of multiple modules required by any food delivery app, such as different local payment gateways, multiple POS and Printers, various types of integrations with delivery services, driver verification services, artificial intelligence, and so on.
Their product is also reasonably priced, making it ideal for those on a tight budget. The software package provided by eDeliveryApp is ISO 9001:2015 certified, assuring clients that the solution fulfills the highest quality standards.
They have received numerous awards for their product. They are in the top 10 on Capterra and Getapp lists, the leading app developers on Techimply, and Great User Experience 2018 from Finance online.
eDeliveryapp caters to startups and organizations and has completed approximately 400+ food delivery projects.
Average Food Delivery App Development Cost
Now that you have decided to build a food delivery app for your business and have your app development partner, you must wonder about its cost.
Here's an average calculation for you to take an idea:
For development only, basic food delivery apps with simple UX/UI, item lists, and basic functionality can cost up to $10,000.
Advanced features such as custom UX/UI, table support, payment gateway integration, social media integration, navigator, push notifications, and so on can cost anywhere between $10,000 and $25,000.
Complex food delivery apps with advanced level complexity, audio/video processing, real-time tracker enabled, custom graphics, third-party API integrations, server backed with multiple databases, and other features can cost more than $25,000.
Conclusion
The world is rapidly advancing, and so are businesses. Business owners are now more aware of the market requirements and are adopting a customer-centric approach.
In this era, on-demand delivery apps are the most favorable decision for businesses. Once you decide on a budget, business model, app development partner, and features needed, you can kickstart your food delivery app development journey.
We hope this list of top Food Delivery App development companies in the US in 2022 helped you pick your perfect!
All the best!