Introduction
Do you want to create credibility for your business? Do you want to reach more people? If yes, you need a website for your business. But the question that constantly puzzles many business owners is whether to make a website on their own or get it made. Numerous website-creating tools help people make a website without knowing much coding, and Weebly is one of them. Founded in 2006, it allows people to create websites using drag and drop.
Weebly is not the only tool for it; Wix, GoDaddy, and SITE123 also help with website creation. With several choices available to us, we must examine them and then choose one. Therefore in this blog, we will see the Weebly Pros, cons, and alternatives.
What is Weebly?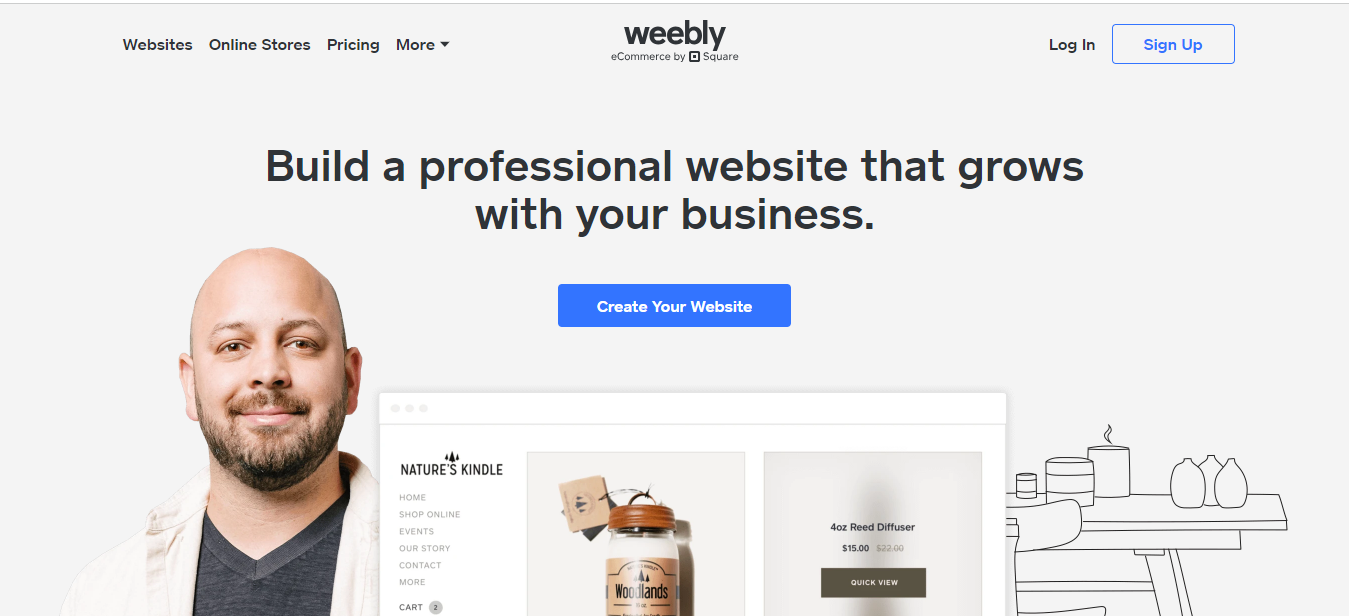 The Weebly free online website creator uses a simple widget-based site builder that operates in the web browser. Every site element is drag-and-drop, and it automatically generates a mobile version of each site. The storage is limited, but Weebly takes care of it by restricting individual file sizes. Weebly presents its users with the option to have any URL ending in .weebly.com, .com, .net, .co, or .us, and many more. Android and iPhone apps are available to users, enabling users to watch their website traffic statistics, update blog posts and respond to comments, and add or update products in case users have an e-commerce store.
Weebly offers its users basic features for blogging and e-Commerce. Besides it, website owners can develop simple stores with payments through either PayPal, Stripe, or Authorize.net. Users can incorporate advertisements into their pages. Also, they can track visitor statistics through an in-house tracking tool or Google Analytics. Weebly also boasts integrated newsletter marketing features.
As of 2020, Weebly is available in 15 languages: English, French, Spanish, Italian, etc.
Let us see its overview before reading about the Weebly Pros and Cons.
Overview of Weebly
Type of site: Web hosting service
Founded: March 29, 2006; 15 years ago (Beta)
Founder(s): David Rusenko, Dan Veltri, Chris Fanini
Parent: Block, Inc.
URL: weebly.com
Weebly Pros and Cons
It is necessary to go through the advantages and disadvantages of any product you will use in the future. For that reason, we list the Weebly Pros and Cons below. It will help you to make a better judgment while toying with the idea of using Weebly.
Weebly Pros
The template section allows you to change your theme whenever you want with just a click.
The Weebly interface is easy to learn and is very user-friendly. Users can create a simple website with the necessary functions in a few minutes, while more advanced sites can be set up and running in just a few hours.
Weebly offers you excellent templates and lets you revise your page layout. If you like a theme but prefer a different page layout, you can easily change it.
Its pricing and terms are easy to understand.
It offers the drag-and-drop feature.
It is easy to manage pages and purchase domains.
Weebly is easy to customize and integrate with other apps and add-ons.
It is affordable and meets the standards for security and cookies.
It offers an auto-save function, so your work does not get lost.
The Weebly SEO settings are easy to implement and update.
It offers numerous template options to use as a starting point.
Weebly walks you through how to change the look of your site quickly and easily.
It provides its users with a strong support community to solve problems and find ideas.
It is easy for contributors to add content occasionally without knowing the nitty-gritty details of site maintenance. Also, their site security makes sure that a beginner contributor does not accidentally trash the site.
Adding images, video, and sound is as easy. Careful use of visuals increases the relevance of our site.
Weebly Cons
Weebly is not as innovative as other market leaders like Wix. While some users do not mind using services that copy what works, many may prefer someone more on the cutting edge.
Weebly is behind its competitors on the blogging functionality aspect.
Scribd is the only way to insert a document in the website, which shows the branding and is not easy to view.
The mobile app is nearly worthless.
There are limited themes to select. If a user changes a website theme, items become misplaced and distorted.
At times, the platform can be glitchy and might need a refresh.
Some formatting and placement options are not customizable, which may be frustrating to some users.
When users upload photos, you have to wait for the upload to finish before working on another part of your site, or your work will not save.
Adding a copy of an event flyer can be frustrating, as some formats force adding badging or fuzzy text.
The initial use of the product takes more time than it really should, as it lacks documentation at the start.
Upgrades and changes to the product do not get readily communicated.
The Weebly in-built photo editor does not offer much, and users can do simple things like Zoom, Blur, Darken or apply a color filter.
Weebly Alternatives
After reading the Weebly Pros and Cons, you might look for other similar tools. Here is a list of Weebly alternatives
Wix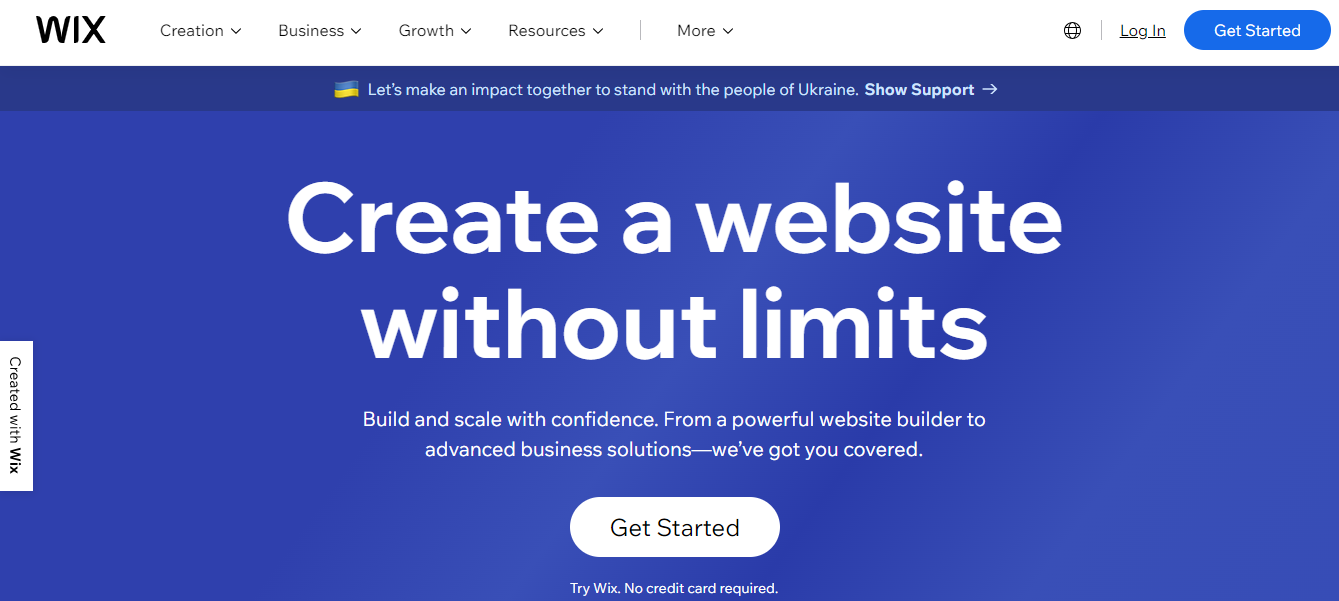 Wix provides its users with over 510 beautifully designed templates and an intuitive drag-and-drop editor to boot. It can build any of the following websites with ease:
Blogs
Ecommerce
Service-based businesses
Multilingual sites
The extensive app store, which it offers, is there to help users find a feature they need and install it from there upon getting it. For Website building, users get a design-assisted option, Wix ADI. It works by asking users a series of questions before designing their websites for them– it is something that Weebly does not offer.
User Plans range from free to $35/month depending on your needs, and there's even a two-week, money-back guarantee.
Squarespace
This Weebly alternative is a platform for creative industries; it provides beautiful templates that make people mistake you for a web developer. Designs are crucial since 94% of website first impressions are design-related, and its specialty to look after the design aspect makes it a potential alternative to Weebly.
There is more to Squarespace than looks, though – it does not have as many features as Wix and Weebly do, but Squarespace does put a premium on quality. The Squarespace plans range from $12 – $40/month. The top two plans allow users to create online stores, and there is a two-week free trial, so users can spend some time tinkering before committing to the platform.
SITE123
SITE123 focuses on simplicity and user experience and offers excellent help and support through live chat, making it user-friendly. It also gives users design assistance, making site creation a breeze. This Weebly alternative provides fully mobile responsive templates, meaning they adapt to fit all screen sizes. It offers only two plans: free, or $10.80/month. The premium plan comes with more storage space and bandwidth, and they also remove adverts and let users use eCommerce features.
GoDaddy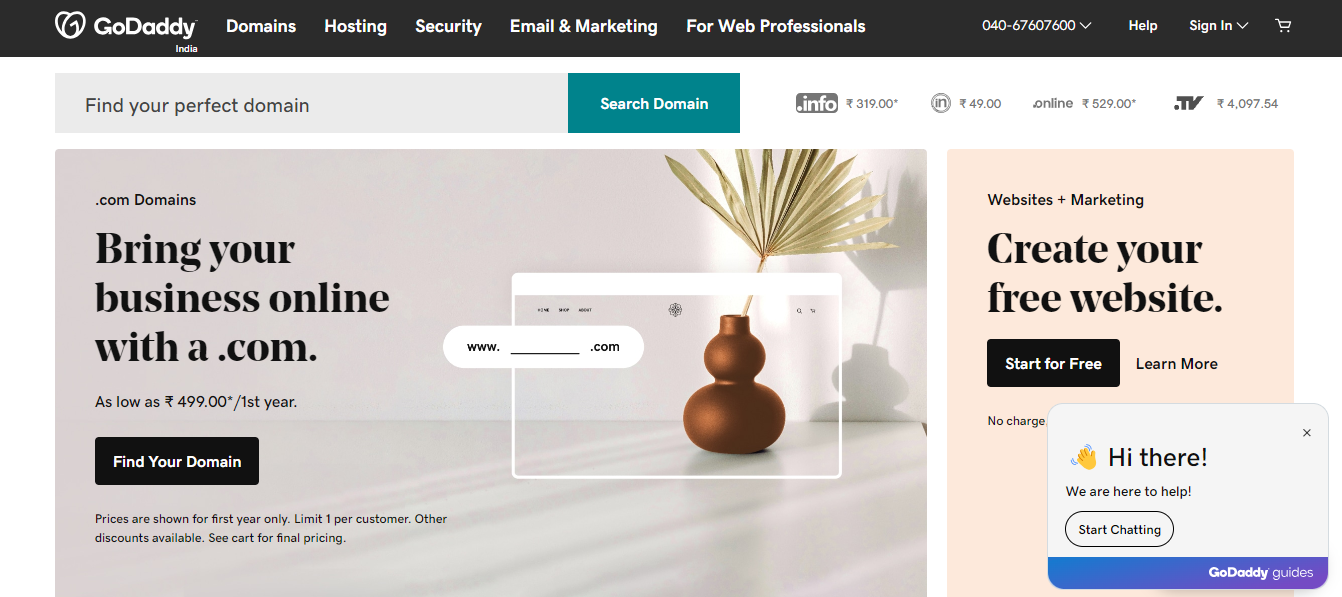 GoDaddy is a very famous brand. Whether you want to build a website, host one, or only buy a domain name, GoDaddy has you covered. Its website builder, GoCentral, focuses on speed, and it helps to create the initial design of your website for you by asking a series of questions about the site's purpose. If you need something up online as soon as possible, GoDaddy is your best bet. It offers you a two-week free trial, and plans range from $5.99 to $29.99/month.It is best for simple businesses or personal sites. It is also adept at creating sleek and functional online stores.
Duda
Duda is suitable for those who do not have the creative flair to bring their vision to life but want to create a well-designed website. Its templates give you a great starting base, and there are helpful tips along the way, offering advice and guidance on building the perfect website. Users can also place anything, anywhere, so they do not get restricted to a rigid template. Sadly, it all comes with no free plan, and prices range from $14 – $74/month.
Strikingly
Strikingly focuses on speed and simplicity. If users need to design a large, innovative, or complex site, they should avoid this platform. Strikingly is suitable for simple personal sites such as blogs, online resumes, or events like a party or weddings. It is easy to get started with it as it connects any social media accounts users may have.
Prices range from its free plan right the way through to $49/month.
Weebly Pros, Cons & Alternatives: Final Thoughts
Weebly is not suited for large eCommerce sites, though it does give smaller players a cost-effective way to enter this field. In addition to it, it is also suitable for personal websites and, to a lesser extent – blogs as there is a free plan available.
AppsRhino is a mobile app development company that powers on-demand mobile apps and business apps for entrepreneurs and enterprises.
Frequently Asked Questions
What is Weebly and what are its main features?
Weebly is a website builder that allows users to create professional-looking websites without coding knowledge. Its features include drag-and-drop design, customizable templates, e-commerce functionality, and integrated blogging capabilities.
What are the advantages of using Weebly for website creation?
Weebly offers a user-friendly interface, intuitive design tools, and a wide range of templates. It also provides built-in hosting, SEO optimization, and mobile responsiveness, making it convenient for beginners and small businesses.
Are there any limitations or disadvantages of using Weebly?
Weebly's customization options can be limited compared to other website builders. It may not offer as much flexibility for advanced users or businesses with unique design requirements. Additionally, some users have experienced slower loading times and limited customer support.
What are some alternatives to Weebly for website creation?
Popular alternatives to Weebly include Wix, WordPress, Squarespace, Shopify, and Jimdo. Each platform has its own strengths and weaknesses, so it's important to consider your specific needs and goals before choosing.
Can I use Weebly for e-commerce websites?
Yes, Weebly has built-in e-commerce functionality, allowing users to set up online stores, manage inventory, process payments, and track orders. It provides tools for product management, promotional offers, and integration with popular payment gateways.
Is Weebly suitable for blogging purposes?
Weebly offers integrated blogging capabilities, allowing users to create and manage blog posts. It provides features like categories, tags, commenting, and social sharing options to enhance the blogging experience.
Can I transfer my website from Weebly to another platform?
Yes, you can transfer your website from Weebly to another platform. However, the process may involve some manual work, such as migrating content and adjusting the design. It's advisable to backup your Weebly website and ensure compatibility with the new platform.