Introduction
Necessity is indeed the mother of invention. When one wants to achieve a goal, one will find a means to do it.
In the olden days, people could not develop and design their websites easily as they lacked web developing skills. During that time, Israeli-based entrepreneurs Avishai Abrahami, Giora Kaplan, and Nadav Abrahami decided to collaborate. This collaboration led to the development of Wix, a platform for making web designing easy. Later, Wix simplified the process of building good-looking websites.
For those unaware, Wix is a content management system (CMS). And it lets users develop and host sites with simple tools without evening knowing how to code. The services of Wix are suitable for first-time bloggers, freelancers, businesses, and eCommerce stores.
This platform, which has over 160 million sites and boasts over 110 million users, is undoubtedly everyone's go-to tool.
But is it convenient? One's perception might get tainted by the numerous pros of Wix, that one might be oblivious to its cons. As the glossed-over Wix cons are about to get unearthed, you might want to look for its alternatives. We have also prepared a list of Wix alternatives, especially for you.
So brace yourself. The journey of the many Wix Cons, Wix Pros, and Wix Alternatives is about to start.
Summary
Wix at a glance. Features:
Wix websites have great speed
Wix has an easy drag & drop interface
Wix offers SEO tools
Wix also has an extensive app market
With Wix, you can see how your site looks on a mobile device
For what should one use Wix?
Individual websites
Small business owners
Basic eCommerce sites
Wix Pros
Great Website Speed
Everything On One Platform
A plethora of Templates
Intuitive Drag and Drop Interface
Wix App Market
Chats
Forums
Events
eCommerce
Wix and Marketing
Wix SEO management
Wix Social Media Posts
Wix Email Marketing
Additional Wix Tools
HTTP
Quotations For Customers
Wix Logo Maker
Integrated Payments
Wix Help and Support
Automated Websites
Wix Cons
Non-Interchangeable Templates
Forced Wix Branding
Not So Free Tracking and Analysis
Non-Transferrable Sites
Single-Site-Only Premium Plans
No Unlimited Plans
Limited Creativity
Wix App Store (Is It An App Store?)
Wix SEO
Not Suitable For Large Websites
Wix Alternatives
Squarespace
Weebly
GoDaddy
Webnode
Wix Pros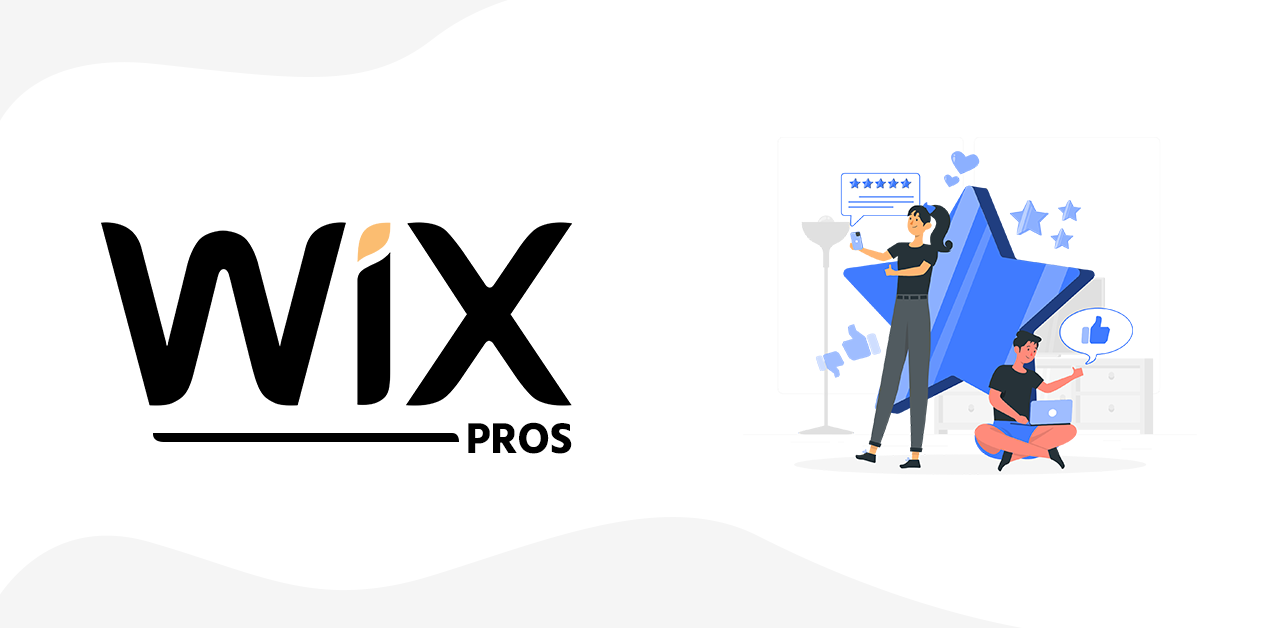 Wix Pros 1: Great Website Speed
The good thing about Wix is that the sites one creates using Wix are generally fast. If your priority is to have an excellent Website speed, Wix can be your choice.
Wix Pros 2: An all in One Solution
People deem Wix an all-in-one solution. Whatever it takes to build a website is available to users. One needs a template; Wix offers a plethora of them. If one needs plugins or apps to enhance one's site's functionality, Wix has its App market for it. Wishing to make your website rank number on every search engine? Wix also helps you with it with its marketing and SEO tools.
In a nutshell, Wix is an all-in-one solution and can provide you with everything you might need to set up a great website.
Wix Pros 3: A plethora of Templates
One might be over the moon knowing that Wix offers over 500 templates. These many templates can help anyone who does not know how to style their website. So, if you are interested in creating a commercial or personal website, you have plenty of templates to use. Even if you do not want to use a template and design your website from scratch, they can act as a source of inspiration.
Wix Pros 4: Intuitive Drag and Drop Interface
Another advantage of using Wix is its intuitive drag and drop interface. A drag and drop interface ensures beginners can easily understand the platform and create websites.
Wix also has a mobile editor. This editor previews how one's site would look when viewed on a mobile device. You can also use the main editor that comes with Wix.
Thus, Wix enables you to customize the mobile experience without needing responsive templates.
Wix Pros 5: Wix App Market
Wix offers users an ecosystem of apps to help you extend your websites. The apps available in the Wix App Market cover the following areas.
1. Chats
This app acts as a bridge between you and your customers. If your customers face issues or want some support, they can contact you using live chat.
2. Forums
You can also create forums for your customers to discuss the products. Forum creation is uber easy with Wix. All you need to do is click a few times and see the forum created in no time. You do not need to know how to code and set a database.
3. Events
If any Wix site owners own an active company that holds several events, Wix has WIX EVENTS APPS for them. These apps let them create and showcase plenty of possibilities. You do not need to worry about ticketing, the RSVP System, etc. All this is for the WIX EVENTS APPS to do.
4. eCommerce
Wix lets merchants sell products instantly. Merchants only need to create their online stores on Wix to start selling. They can even extend their site/ store to Amazon, Facebook, and the like.
Wix Pros 6: Wix and Marketing
1. Wix SEO management
Wix takes care of your SEO game. Your role is to guide Wix by telling more about your website and focus areas. Wix helps you fill out your keyword tags and metadata with this much information.
Wix adds all these things to your photos, headers, and other elements present on your page. You also get to modify every page's URL to help you let Google that your page is the best fit for the query.
2. Wix Social Media Posts
Wix also allows its users to create social media content. They need to select a picture and alter the accompanying text to quickly share the content in sync with their audience's taste.
3. Wix Email Marketing
Wix has something for everyone. And for small businesses, it has Email Marketing tools to create lead generation. Just create a subscriber's list and start sending content to them directly.
Wix Pros 7: Additional Wix Tools
1. HTTPS
Wix site builder offers HTTPS to people seeking its help to create websites. Using HTTPS ensures that the interactions your site visitors have with your site are secure. The inclusion of HTTPS gives customers a sense of security regarding their online purchases and exchange of private information.
2. Quotations For Customers
Wix also helps sole proprietors and small business owners create quotations for customers. Quotation creation is possible with the help of templates that come with Wix. You need to type in your customers, terms, and expiry date of your offers.
3. Wix Logo Maker
Wix has a tool for making a logo for your website/ business.
4. Integrated Payments
Commercial Websites can use a few payment methods that Wix offers. However, the payment methods are limited. A person can pay through PayPal or some other manual payment method.
To include more options, you can go to Wix Apps Store and find whatever you want to have.
However, if Wix payments are not available in your country, you must use third-party payment processors.
5. Wix Help and Support
Wix has started WixAnswers, a spinoff company dedicated to providing support to customers. It suggests its past capabilities of providing support and help were not up to the mark.
Wix Pros 8: Automated Websites
Wix lets you automate your website. This feature helps you send an acknowledgment to your visitors whenever they visit your site.
Wix Cons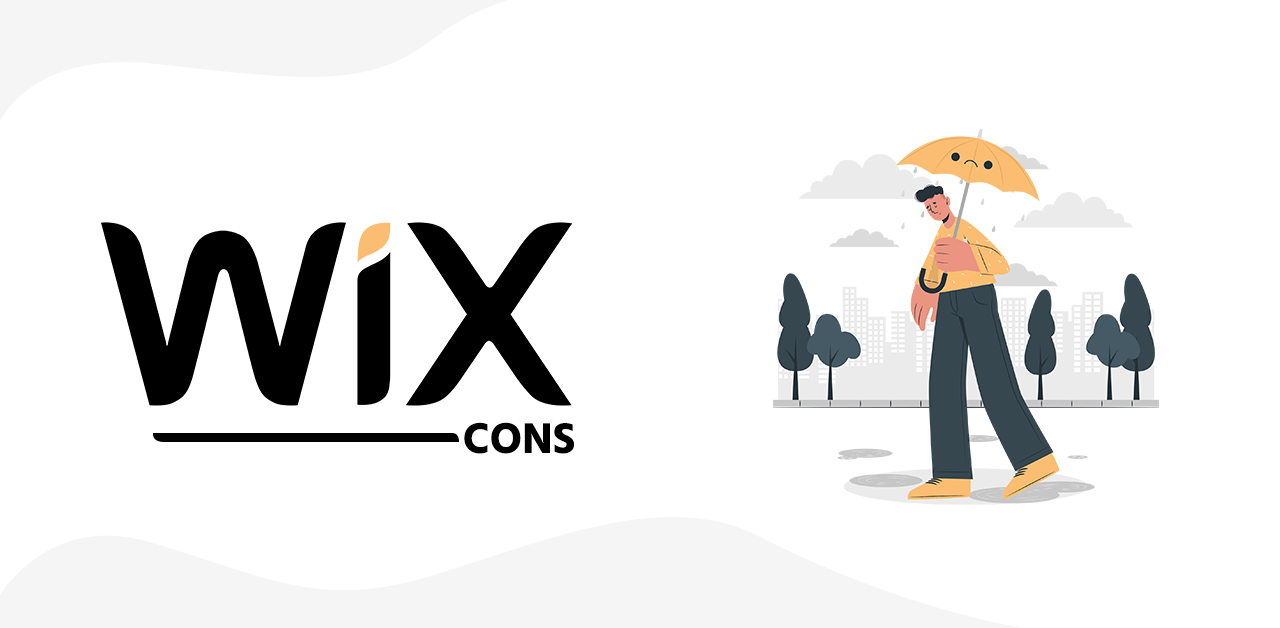 Wix Cons 1: Non-Interchangeable Templates
One of the drawbacks of Wix is that it has non-interchangeable templates. Suppose you decide to change your template in the future. In that case, you will need to move your content on the original template manually.
Wix Cons 2: Forced Wix Branding
Those who plan to stick to the free Wix user plan might not like the force Wix branding. Before the website header, this Wix branding appears on top of your website pages, which you might not like.
Wix Cons 3: Not So Free Tracking and Analysis
If you want to employ Google Analytics or any other similar tool, you must upgrade your Wix user plan. This feature of using Google Analytics is absent from the free Wix user plan.
Wix Cons 4: Non-Transferrable Sites
Users can not export their websites created using Wix. If your site has grown out of its capabilities, you need to spend a large sum of money to recreate and transfer your sites.
Wix Cons 5: Single-Site-Only Premium Plans
The premium plan for which you pay monthly is not transferrable. You do not have unrestricted access to Wix for all of your websites. These features stay for the site for which you bought them. You can not transfer Wix access to other websites of yours.
Wix Cons 6: No Unlimited Plans
None of the Wix users' plans come with unlimited bandwidth and storage. Even the business and commercial plans, for which you pay premium rates, lack this.
Wix Cons 7: Limited Creativity
There are some limitations to creatively creating your websites using Wix. Users can drag and drop items anywhere instead of in locked boxes. Building a Wix website might take more time than people think it does.
Wix Cons 8: Wix App Store (Is It An App Store?)
Though the Wix App Store has various apps, they are not real. These apps on the Wix market are easy to install and use but are not the ideal solutions to your problems.
Wix Cons 9: Wix SEO
The techniques that the Wix SEO wizard offers are a little old-fashioned. These techniques focus on keyword targeting, grouping, and ranking without considering modern SEO.
Wix Cons 10: Not Suitable For Large Websites
Wix builder is not suitable for large websites as the navigation menu cannot accommodate intricate substructures.
Wix Alternatives
If you have decided against using the Wix website builder, no worries, we have gotten you covered. Here we have a list of Wix alternatives that you can select to create websites.
Wix Alternatives: Squarespace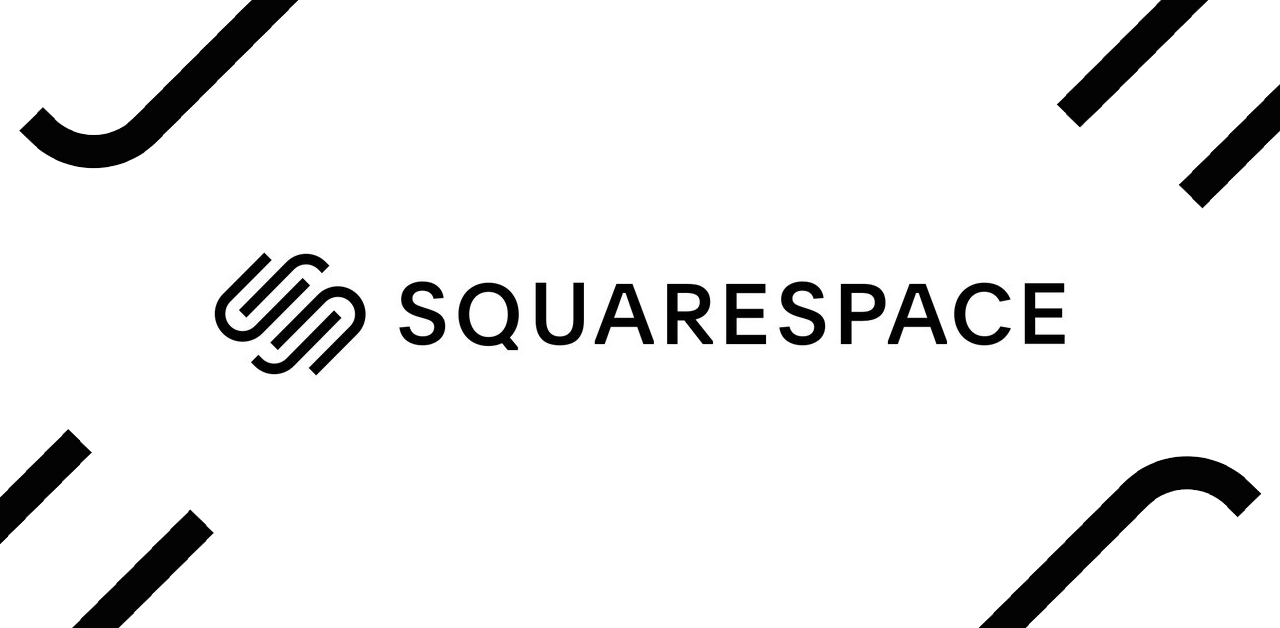 The first alternative to Wix is Squarespace. Squarespace is Wix's direct rival and offers unlimited bandwidth and storage. It also provides more advanced customization options than most of its competitors. Since it is more developed than Wix, one might need to learn more about using this platform.
Squarespace pricing is as follows:
Personal Plan: $12/month

Business Plan: $18/month

Basic Commerce Plan: $26/month

Advanced Commerce Plan: $40/month
Wix Alternatives: Weebly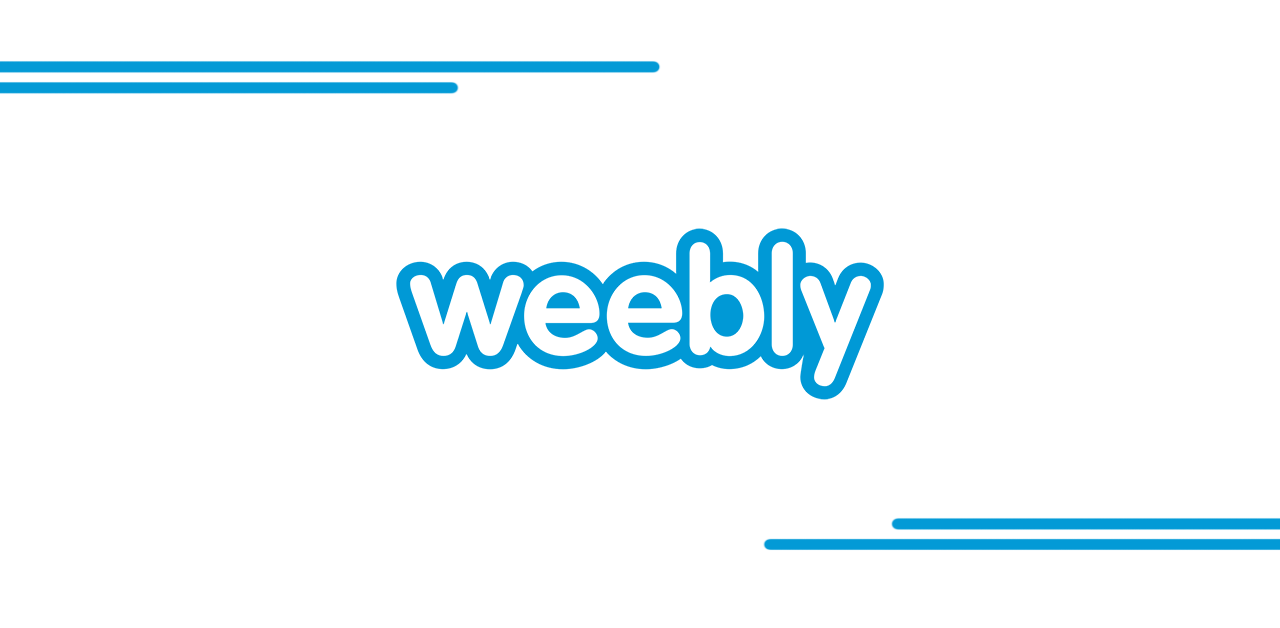 The second alternative to Wix is Weebly. Weebly is more inclined toward creating eCommerce sites. So if you are interested in building an eCommerce site, you can choose Weebly. It is suitable for both beginners and experts. Weebly provides extra features to users who have created eCommerce sites and want to extend their websites' functionalities.
Coupon codes, item reviews, and on-site calculators are some features that Weebly provides for eCommerce sites, but Wix does not.
Weebly Pricing is as follows:
Free plan: $0 (

includes ads

)

Connect plan: $5/month (

includes ads

)

Pro plan: $12/month

Business plan: $25/month
Wix Alternatives: GoDaddy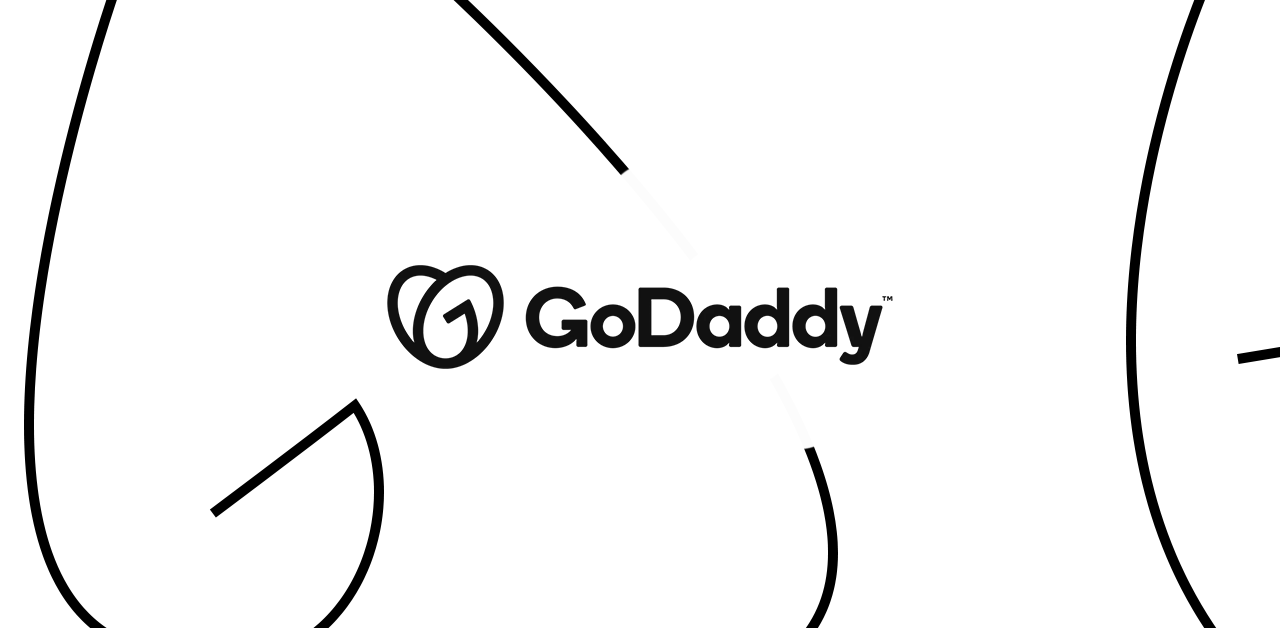 This Wix alternative proclaims itself as an all-in-one solution. GoDaddy, just like Wix, offers built-in tools for social media integration and email marketing. Though it provides such features, these tools have limited access, especially with lower-tier user plans.
Unlike Wix, it does not have any add-ons or app stores.
GoDaddy pricing is as follows:
Basic Plan: $9.99/month

· Standard Plan: $14.99/month

· Premium plan: $19.99/month

· Ecommerce plan: $24.99/month
Wix Alternatives: Webnode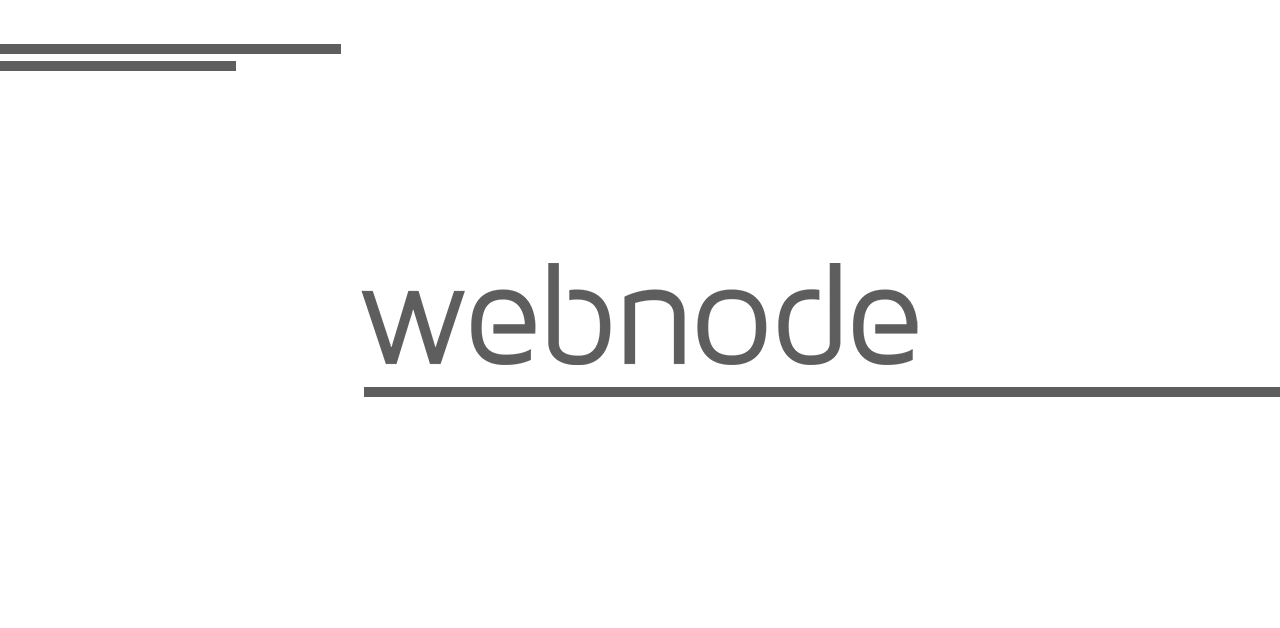 This Wix Alternative is easy to use and affordable. With this, you will not be surprised to find minimal design options and other features. Webnode offers a free plan with unlimited pages and many tools and features. You are bound to enjoy a faster design experience using Webnode. However, it lacks customization options and thus is more suitable for landing pages and event sites.
Webnode pricing is as follows:
Free: $0

Limited: $3.90/month

Mini: $7.50/month

Standard: $12.90/month

Profi: $22.90/month
Conclusion
Suppose you are a small business owner, someone interested in opening a store with no plans to expand their business. In that case, Wix is suitable for you and will suffice. In this case, even its forced branding will not bother you. However, you can always go for its alternatives if you want to have more stylish websites and several more features using the free Plan only. Several site builders contain modern SEO techniques in comparison to Wix. So, it is up to you and your needs.
If you are interested in building a site builder like Wix and the like, contact AppsRhino today!
Related Articles: