The field of telemedicine is evolving more quickly than ever. The affordability and accessibility of essential telemedicine technologies are increasing as technology progresses exponentially. For instance, much of the U.S. population is familiar with utilizing online video chat apps (like Skype or Facetime). It has access to a computer or mobile device to use them.
The expanding mobile health industry impacts the development of telemedicine clinics. Patients are beginning to use technology to monitor and track their health thanks to the abundance of mobile health apps and new, consumer-friendly mobile medical equipment. Simple home medical equipment that can diagnose ear infections, measure blood pressure, or capture vital signs allows people to acquire medical data for a doctor's diagnosis without visiting the doctor's office. And once more, as more patients become proactive in using technology to manage their health, they will be more receptive to alternate care methods, including telemedicine!
What are Telemedicine Clinics?
Telemedicine clinics are a virtual technique that improves patient participation, reduces costs, and enhances access to healthcare.
Telemedicine clinics have come a long way since they first appeared in the late 1950s. People who live in rural locations and have trouble reaching a doctor can now virtually approach doctors with the help of telemedicine clinics.
Information can be transferred instantly from one computer screen to another between doctors and patients. They can even view and record information from medical equipment located far away. Without needing to schedule an appointment, patients can consult a doctor for diagnosis and treatment using telemedicine software. Patients can consult a doctor from the convenience of their own homes.
How to set up a Telemedicine Clinic?
Integrating telemedicine clinics into a provider's practice might take time and effort. Most clinics and single practitioners only need introductory video conference software to provide telemedicine consultations.
When looking for a more comprehensive virtual clinic solution, providers must consider their current workflow and integrate the telemedicine software solution into their workflow. These programs typically require EHR, payment, and waiting room features.
As it is more challenging to train many physicians to modify their behavior, large medical groups or hospitals typically require a unique telemedicine solution to fit into their present workflow.
In addition to the software component, the provider's responsibility to research local telemedicine laws and reimbursement practices can be challenging.
So what makes an excellent Telemedicine Clinic?
Here's the answer.
The first feature that makes a telemedicine clinic is the benefits it provides. These include
More patient-friendly, accessible care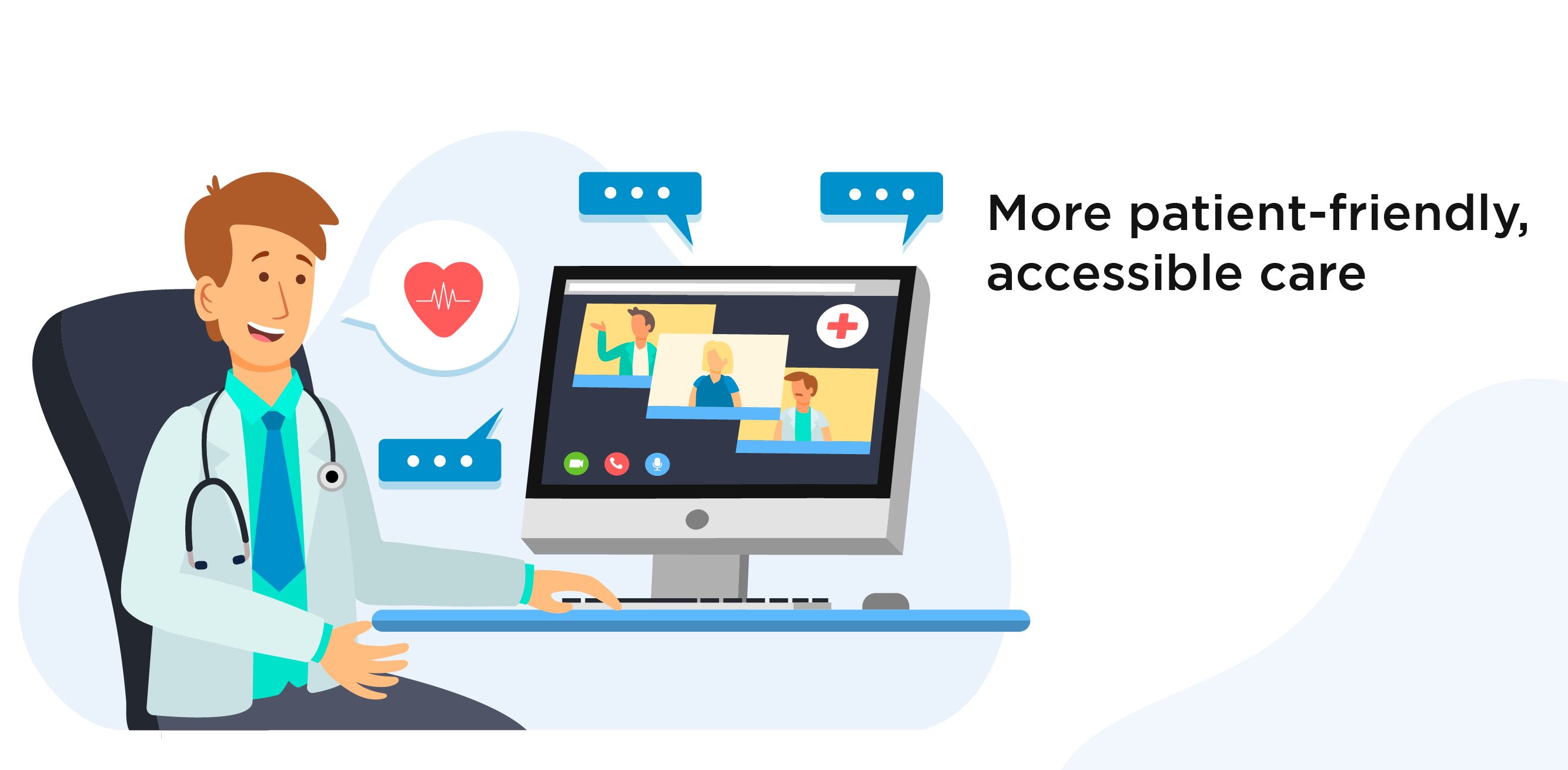 A telemedicine clinic aims to provide patients with more convenient, accessible healthcare. The United States initially created telemedicine to solve the lack of healthcare providers, particularly in isolated rural areas.
Today, telemedicine clinics are employed worldwide, whether it's to give third-world nations access to primary healthcare or to let an older patient with mobility concerns consult a doctor from home. In addition to removing conventional geographic barriers to care access, a telemedicine clinic can improve the patient experience throughout the healthcare delivery paradigm.
Reduces the cost of healthcare
The United States spends more on healthcare than any other developed country, at nearly $2.9 trillion annually. Plus, it's projected that $200 billion of those costs are wasteful, preventable spending. Telemedicine clinics can reduce our healthcare spending by lowering issues like prescription non-adherence and unnecessary ER visits and improving routine doctor appointments' effectiveness.
Increases access to expert consultations
A medical practice or hospital system can quickly increase access to specialized medical professionals with the help of telemedicine clinics. It makes it simple for general practitioners to speak with medical specialists about a patient's situation and for patients, regardless of location, to see a needed specialist for a rare kind of cancer.
Boosting patient involvement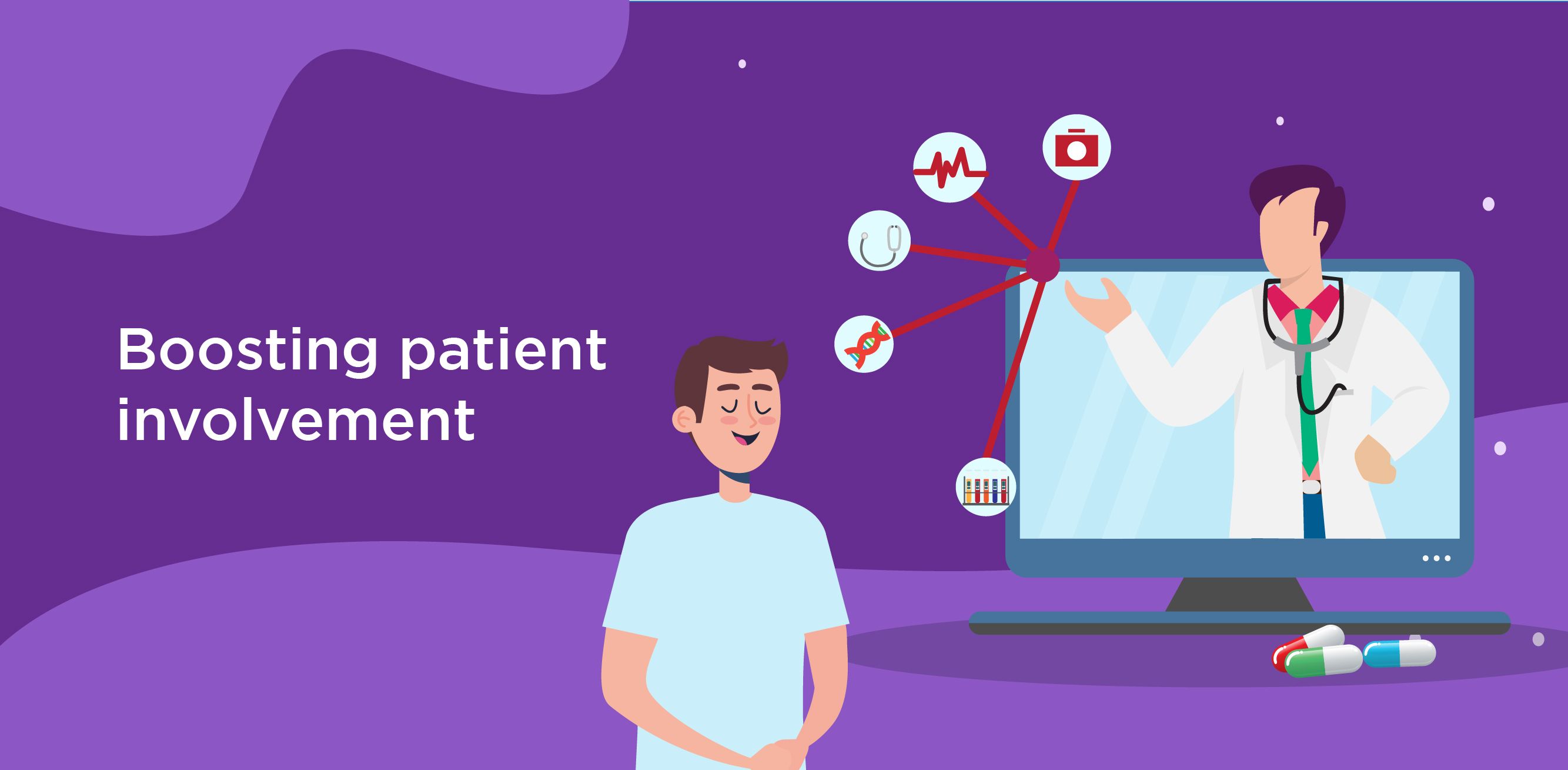 The patient of today expects a new kind of care experience since they live in a world that is becoming more connected. By enabling more regular, accessible communication between patients and their doctors, a telemedicine clinic engages patients. As a result, patients ask and receive more questions, the doctor-patient connection is better, and patients feel more in control of their medical treatment.
A higher standard of patient care
Telemedicine clinics make it simpler for medical professionals to check in on patients and ensure everything is going according to plan. A telemedicine clinic results in better treatment outcomes, employing a more comprehensive remote patient monitoring system or using a video chat to address medication-related problems.
What makes Telemedicine clinics excellent for Healthcare professionals
Healthcare organizations use telemedicine clinics, doctor's offices, and skilled nursing institutions to deliver care more effectively. Technologies like electronic medical records, AI diagnostics, and medical streaming devices built into telemedicine software can help doctors diagnose and treat patients more effectively. The latter enables healthcare professionals to monitor patients in real-time and modify treatment programs as required. It ultimately results in improved patient outcomes.
Increased revenue can also be advantageous to providers. Physicians can see more patients thanks to telemedicine without hiring more personnel or expanding their offices.
AppsRhino offers the best Tech-driven solutions for Home services, Laundry delivery, Alcohol delivery, Grocery Delivery, Food Delivery, and Taxi Services:
What makes Telemedicine clinics excellent for patients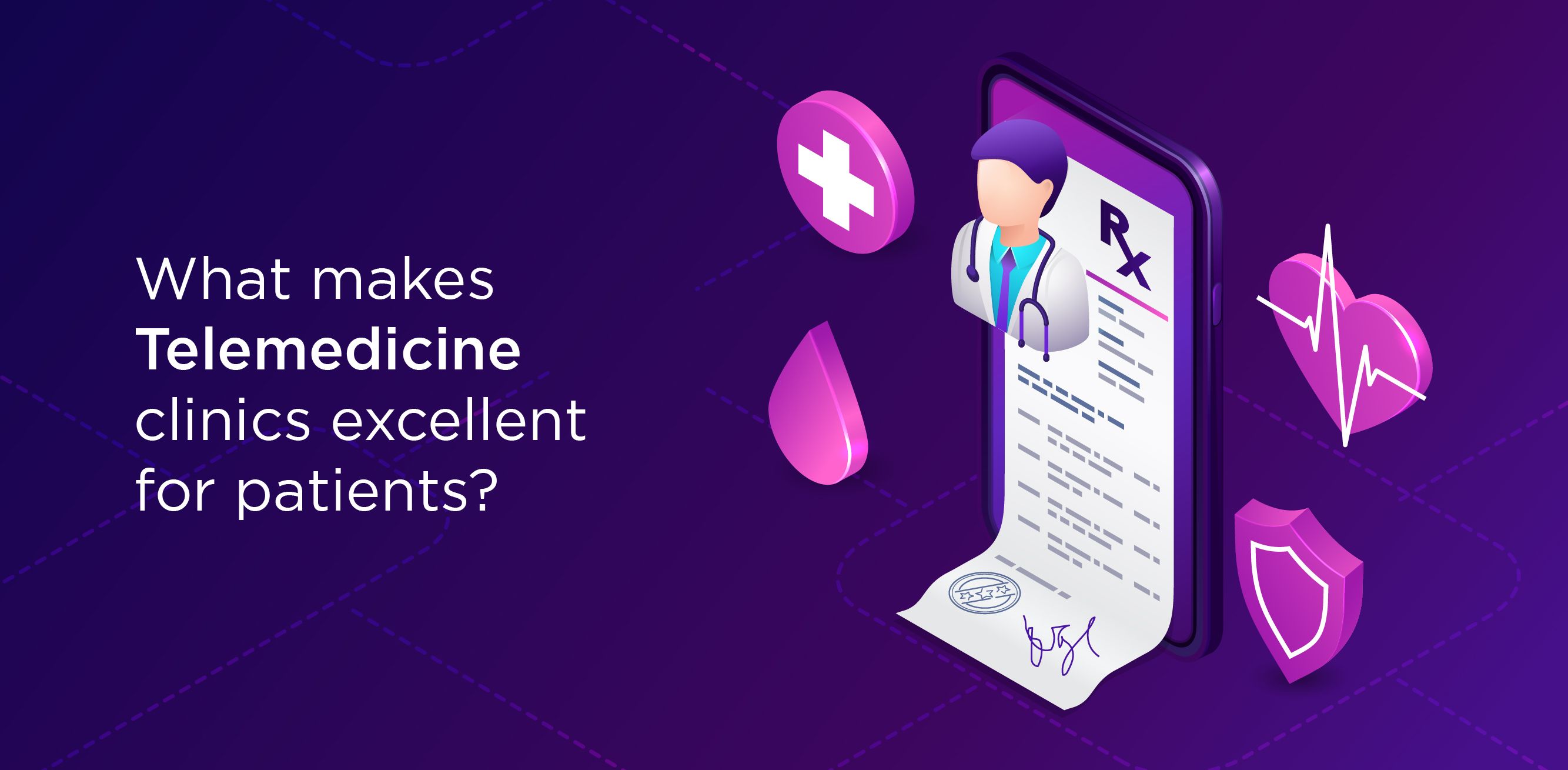 Patients who previously had restricted access to medical services can now see a doctor without leaving their homes because of telemedicine clinics. As people with contagious diseases do not have to expose themselves to others in crowded waiting rooms, the spread of disease is decreased.
Patients gain from telemedicine clinics in the following ways:
Video consultations allow patients to avoid paying for gas or losing time in traffic.

The ability to arrange a consultation during a work break or even after hours means people no longer have to miss any work.

Telemedicine solutions are available for people with trouble finding care options.
What makes Telemedicine clinics excellent for Payers
Large payers like Blue Cross Blue Shield and Aetna are gaining from telemedicine clinics. Payers can save money while treating patients with substance use problems via various telemedicine techniques. Overall, the cost per treatment is lower, resulting in cost reductions on all fronts. The cost savings thus become more apparent as technology advances.
What kinds of telemedicine services are available?
Do you realize there are various forms of telemedicine care? There are a few distinct ways healthcare systems can help patients by utilizing telemedicine clinics.
There are three main types of telemedicine cares in use, including the following:
Active Medical Care
Interactive medicine, commonly called "live telemedicine," enables real-time communication between patients and doctors while adhering to HIPAA regulations. Video conferences and phone consultations are both forms of communication. Doctors can use interactive medicine to examine a patient's medical past, do psychological tests, and more.
Forward and Store
With this telemedicine care, healthcare professionals can communicate patient data with a doctor in another city or country. For instance, a primary care doctor and a specialist can now share and exchange patient information and medical records virtually. Systems occasionally transfer information across great distances and between various systems, allowing one doctor to know what another has already done. As a result, fewer unnecessary testing and bad medication management cases exist.
Remote patient Monitoring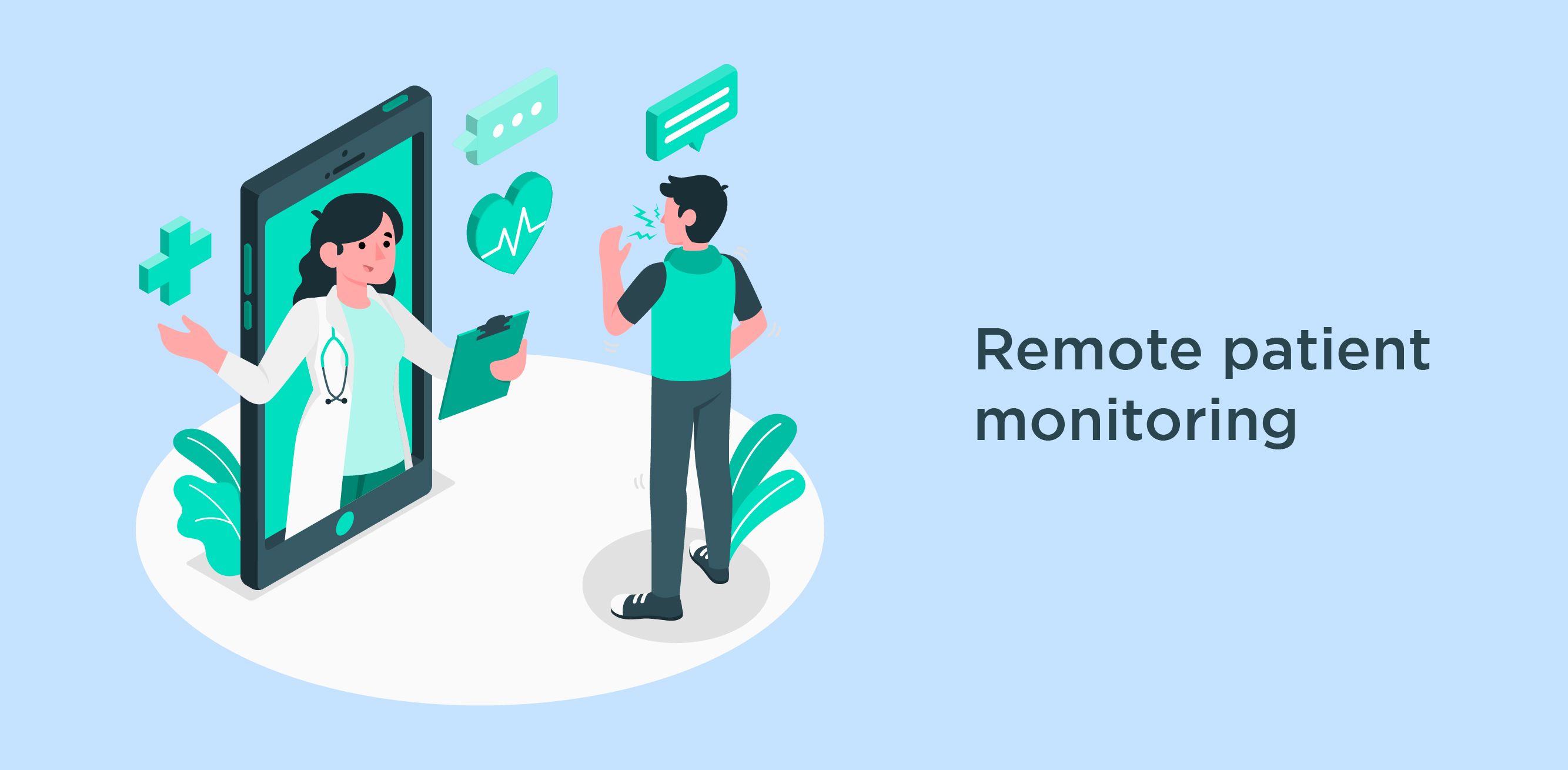 Telemedicine allows doctors to keep an eye on their patients while at home, making it a popular option for aging patients. Doctors can collect and exchange information with their patients through patient portals. Medical gadgets can also transmit vital signs and other information to doctors so they can change care.
What are the uses of a Telemedicine clinic?
Physicians now have the excellent possibility to contact patients wherever they are because of telemedicine. Due to improvements in access to treatment, patients who previously had trouble seeing a doctor can now do so nearly without difficulty. But what are telemedicine clinics' most practical applications, many may wonder? Some of these are:
Manage Chronic Disease

Medication Administration

Health Information Exchange Emergency Room (ER) Diversion Second Opinion

Disaster Relief NICU/ICU Paramedic/Ambulatory

Mobile health device streaming for remote clinics and telemedicine.
What fields of medicine can use Telemedicine clinic services?
Although primary care has benefited the most from telemedicine, other medical specialties have also helped. Some of the examples are:
Radiology

Mental Wellness

Pediatric\sDermatology
Conclusion
Telemedicine clinics seem sure to continue being a viable treatment option. Several factors influence their adoption rate, including high ongoing consumption, positive consumer perception, the regulatory framework, and significant investment in this market.
At AppsRhino, we are watching the industry advance and innovate beyond the comfort of "virtual urgent care." We create solutions where consumers can receive new care models that support the "triple aim" of healthcare. These are remote patient monitoring, self-diagnostics, investments in "digital front doors," and experiments with hybrid "online/offline" models.
To learn more about our services in telemedicine and healthcare, do not hesitate to contact us!
Frequently Asked Questions
What makes a Telemedicine clinic excellent?
An excellent telemedicine clinic is one that provides high-quality care to patients through remote communication technologies. It should have a user-friendly platform that is easy to navigate, and it should be accessible to patients regardless of their location. The clinic should also have a team of qualified healthcare professionals who are trained in telemedicine and can provide accurate diagnoses and treatment plans.
How does Telemedicine benefit patients?
Telemedicine benefits patients by providing them with access to healthcare services from the comfort of their own homes. It eliminates the need for travel, reduces wait times, and allows patients to receive care from specialists who may not be available in their local area. Telemedicine also enables patients to manage chronic conditions more effectively by providing them with regular check-ins and monitoring.
What are the technology requirements for a Telemedicine clinic?
A telemedicine clinic requires a reliable internet connection, a secure platform for communication, and appropriate hardware such as a webcam and microphone. The clinic should also have a backup plan in case of technical difficulties, such as a phone number for patients to call in case of a connection issue.
How can a Telemedicine clinic improve patient engagement?
A telemedicine clinic can improve patient engagement by providing patients with educational resources, such as videos and articles, that help them understand their conditions and treatment options. The clinic can also use patient portals to allow patients to access their medical records and communicate with their healthcare providers.