The global economic fallout from the coronavirus pandemic was due to the interruption of travel and commercial operations. Customers were unable to meet even their most basic demands, with groceries being one among them. However, there was a bright spot in these trying circumstances: an on-demand grocery delivery app.
Additionally, the advances in the supermarket industry have given rise to creative on-demand trends. Many entrepreneurs, SMEs, and businesses have moved their grocery companies online by creating an on-demand grocery app after realizing the chance to generate significant profits.
Read on if you're wondering why on-demand grocery apps are so well-liked worldwide. Then this site will assist you in locating the solution.
We will offer you an insight into the landscape of the on-demand grocery delivery sector in this blog. In addition, we will demonstrate the grocery delivery app pros. So, without further ado, let's get started.
Grocery delivery app pros
A mobile-based supermarket shopping app has transformed the entire business environment in the business world, and this also holds for grocery deliveries. The grocery delivery app industry has seen rapid expansion in recent years. Therefore, if you have an offline grocery store, it is time to grow it by creating the most excellent online grocery delivery app.
Establish a unique brand
Which company wouldn't want to have a strong brand that commands the hearts of its clients? Gaining customers' trust is crucial to the success of any on-demand delivery company. Your company will benefit from an on-demand delivery option in this regard.
An on-demand grocery delivery app gives you 24/7 accessibility so you can accept orders whenever they come in. Additionally, consumers can receive in-app notifications informing them about grocery deliveries.
These characteristics will enable you to offer your consumers an incredible convenience that will eventually help them form a favorable opinion of your company.
Shun cash and go cashless
Everyone was looking for ways to avoid human contact during the COVID-19 pandemic, and grocery delivery is no exception. On the other hand, a contactless delivery system gives you a terrific opportunity to go cashless by allowing access to contactless payment alternatives.
You can accept digital payment methods from your customers, including net banking, mobile wallets, credit cards, and debit cards. The main benefit of adopting online payment methods over traditional ones is that they are more user-friendly and secure.
Reports are prepared automatically for thorough analysis
You can acquire critical and valuable business insights from an online grocery delivery app that you can use to inform important business choices. These insights include information about the goods most frequently purchased or favored by consumers.
The daily activity report gives the admin a thorough monthly business summary, enabling them to develop more effective plans for the following year. Along with this, a multi-story grocery delivery app demonstrates the operational areas that require improvement and the current delivery problems.
Gain a Competitive Edge for Your Business
In today's challenging economy, it's not easy for a retail grocery store to stay ahead in the market. However, there's a solution that can help you keep up with the ever-changing landscape – a grocery delivery app! Numerous studies highlight the pivotal role of mobile devices in businesses, as customers now prefer instant communication and reliability through their smartphones. With approximately 80% of the world's population using smartphones and spending around 3.3 hours a day on them, it's clear that mobiles play a crucial role.
That's why embracing a grocery delivery app is essential for your business. By offering doorstep delivery, ensuring instant services, accepting 24/7 orders, and more, you gain a competitive edge in your niche market. So, don't ignore the importance of mobile technology; take the leap and step ahead with your grocery delivery app!
Track delivery in real-time to stay informed
Real-time order tracking is one of the most crucial features of an on-demand grocery delivery app. The owners can track and keep an eye on their fleet of drivers and their business. You can better organize your shopping deliveries by doing this.
Additionally, you may use the order tracking feature of an on-demand grocery delivery app to see where your driver has reached. Additionally, you can use this function to substantially reduce idle time by giving them the right amount of orders.
Seamless management of businesses
A fully-featured admin panel is included with the on-demand grocery delivery app solution to allow the grocery delivery business administrator to manage the business's day-to-day operations and stocks.
Additionally, an online grocery delivery app's admin panel can offer crucial metrics and data that support the smooth operation of your grocery delivery app.
You can establish stock alerts on a platform that provides on-demand grocery delivery so that you can organize your holdings. In addition, you may easily manage the various stock statuses for groceries.
Customers have real-time access to delivery tracking
Customers who order groceries on demand receive real-time updates while relaxing on their couches. Customers of an app for ordering groceries may see where their item has arrived thanks to real-time monitoring features.
Additionally, the white-label grocery delivery app's real-time functionality informs users of their orders' anticipated arrival time. The online grocery delivery app can also view more order information like quantity, driver name, and phone number.
Analyze consumer behavior to tailor offers
Understanding your consumers' decision-making process at the time of purchase is the first step in understanding buyer behavior. Businesses use many techniques to decide what to buy, influenced by cultural, social, personal, and psychological aspects. You can create more effective personalization tactics with the help of the in-depth research of the parts above.
Offering current and potential consumers enticing discounts and promotions through a grocery delivery network is a great idea. You can attract new clients and keep your current ones by doing this.
Utilize in-app notifications to advertise your online market. Additionally, you can let current and new customers know the connections to your apps.
Use third-party SMS providers to help you inform your clients about your offerings. It will broaden the audience for your app and boost app store downloads.
Access to a sizable product selection
Customers can use the "Smart Search" feature of on-demand grocery delivery apps. This function lets customers locate the supermarket goods they're looking for by utilizing sophisticated filtering and sorting options.
You may give your consumers a smoother and better ordering experience by providing them with these features. It will eventually give them a positive impression of your company.
Simple order assignment
Management can assess the fuel cost on a particular route with the aid of order management. Additionally, it recognizes drivers who travel further than necessary on the road.
Deliveries will inevitably be assigned more quickly due to the daily and hourly influx of supermarket orders. You can enter addresses and create an ideal delivery schedule for your fleet using an on-demand food delivery app. Using this data, the admin can divide delivery schedules according to driver expertise and location proximity.
Expand the selection in your shop
Traditional brick-and-mortar businesses only offer the things they can sell. In other words, the selection at conventional food stores is constrained. However, you can expand your grocery business options by creating a state-of-the-art digital grocery delivery app.
Customers save time by finding these many products on one platform. Customers do not need to wander around actual grocery stores looking for various things. They can find everything in one location right here.
What does an on-demand grocery app exactly do?
Place Your Order with Ease
Using a grocery app is super simple. All you need to do is open the app, browse through the virtual shelves, and add the items you need to your cart. It's like having a virtual supermarket at your fingertips! From fresh produce to pantry staples and everything in between, you can find a wide variety of products to choose from.
Speedy and Reliable Deliveries
The best part about using a grocery app is the speedy and reliable delivery service. Once you've placed your order, the app's team is instantly notified, and they get to work right away. Each item is carefully handpicked to ensure you receive only the best quality products. Then, the delivery person whisks away with your goodies and heads straight to your home. It's like having a personal shopper at your service!
Convenient Payment Options
Worried about payment? Don't be! The grocery app offers a range of convenient payment options. You can easily pay using your debit or credit card for a seamless transaction. And if you prefer to pay with cash, no problem! The app allows cash on delivery for eligible orders.
Never Miss a Deal
Another cool feature of the grocery app is that it keeps you in the loop with all the latest deals and discounts. Say goodbye to missing out on special offers! The app notifies you of ongoing promotions, so you can save some bucks while stocking up on your favorite items.
AppsRhino offers the best Tech-driven solutions for Home services, Laundry delivery, Alcohol delivery, Grocery Delivery, On-demand Cannabis, and Taxi Services: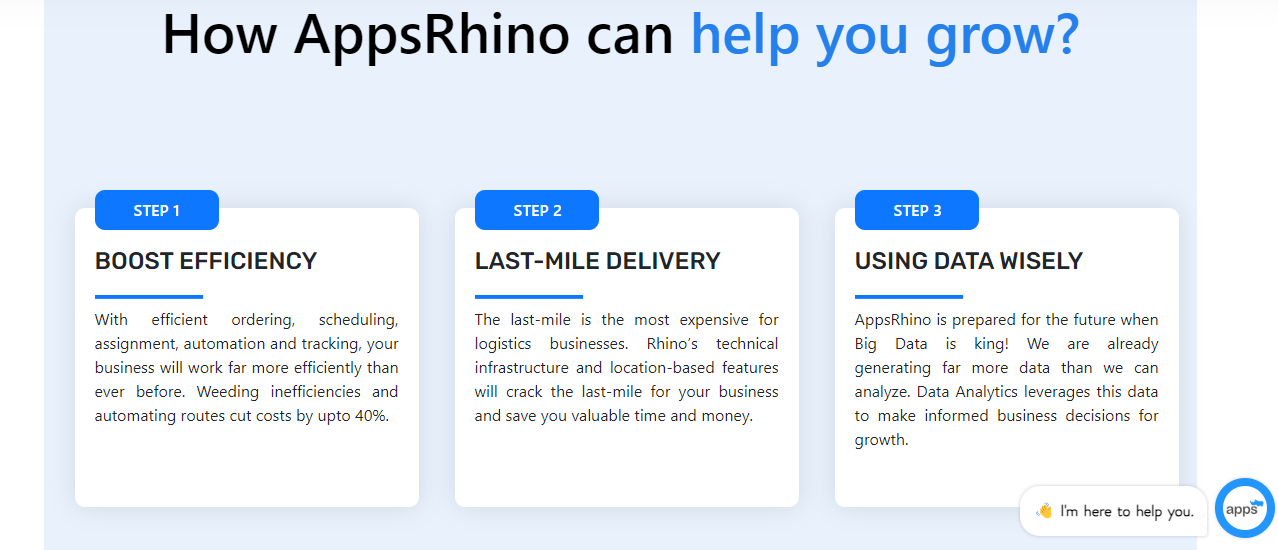 Several effective on-demand grocery delivery apps
Apps for grocery delivery might help you reach a vast market. Everyone uses their smartphones to fulfill their delivery needs in this age of digital revolution.
A strong option for all your delivery needs, smartphones are no longer only a device for receiving calls. Consider some of the well-known mobile apps and delivery services for on-demand grocery delivery:
One Cart
Lynton Peters developed the on-demand grocery delivery app One Cart, which has its headquarters in Cape Town. It consists of a chain of supermarkets that makes customers' lives easier by bringing groceries to their front doors. Customers can also browse various things offered on the platform and choose their location with One Cart.
One Cart currently has over 40 functioning locations and serves more than 5000 daily users. On its board, there are thought to be around 600 drivers and shoppers. Additionally, One Cart was a part of the Grindstone Accelerator's fourth cohort, which Knife Capital runs.
Zulzi
Zulzi is a business that is based in Johannesburg. It was developed by Vutlharhi Valoyi in 2013 and released to the market in 2016. It directly enables clients to obtain supermarket items through a cutting-edge on-demand delivery technology.
This application enables customers to make a digital shopping list, saving them the time and effort of going to actual food stores.
Zulzi was initially a student-focused e-commerce portal. But Zulzi had expanded its customer base in response to escalating demand. Customers can order groceries online and have them quickly delivered to their doors.
Aftermath
The excellent on-demand delivery business potential exists in the global supermarket delivery industry. You must locate a reputable on-demand grocery delivery solution provider to take advantage of the growing popularity and quickly generate a high return on investment.
Apps are evolving beyond simple software. It would help if you constructed a virtual supermarket for your needs because of this. On-demand grocery app development is ideal if you have experience in this digital sector.
Therefore, if you want to construct a dynamic online grocery delivery app, contact AppsRhino to outsource the development of such an app. Have you had any queries? Please feel free to contact us. We are always here to help!
Frequently Asked Questions
What are on-demand grocery apps?
On-demand grocery apps are mobile applications that allow users to order groceries and other household items from local stores and have them delivered to their doorstep.
Why have on-demand grocery apps gained popularity globally?
The increasing popularity of on-demand grocery apps can be attributed to various factors, including convenience, time-saving, and a shift in consumer preferences towards online shopping.
How do on-demand grocery apps work?
On-demand grocery apps typically have a user-friendly interface that allows customers to browse through a wide range of products, add items to their cart, select a preferred delivery time, and complete the purchase through secure payment gateways.
What makes on-demand grocery apps different from traditional grocery shopping?
Unlike traditional grocery shopping, on-demand grocery apps eliminate the need for physical visits to stores, long queues, and carrying heavy shopping bags. Customers can shop from the comfort of their homes and receive deliveries at their convenience.
Are on-demand grocery apps available worldwide?
Yes, most on-demand grocery apps have expanded their services to various countries and regions, making them accessible to a global audience.
How do on-demand grocery apps ensure the quality of products delivered?
Reputed on-demand grocery apps partner with trusted local stores and implement quality checks to ensure that the products delivered to customers meet the required standards.
Do on-demand grocery apps offer a variety of products?
Yes, on-demand grocery apps usually offer a vast selection of products, ranging from fresh produce, dairy, meat, pantry staples, to household cleaning items.
Are on-demand grocery apps cost-effective?
While prices may vary depending on the platform and location, on-demand grocery apps often run promotional offers and discounts, making them cost-effective compared to traditional brick-and-mortar stores.
Can users schedule deliveries as per their convenience?
Yes, one of the primary advantages of on-demand grocery apps is that they allow users to choose their preferred delivery time slot, making it convenient for busy individuals or those with specific schedules.
How do on-demand grocery apps handle refunds and returns?
Most on-demand grocery apps have a customer support system to address issues related to refunds or returns. Customers can contact support and get their concerns resolved promptly.