Introduction
Are you an entrepreneur looking for ways to streamline and optimize your business?
It is understandable entrepreneurs have many things to manage simultaneously. Strict deadlines, client management, customer support, internal and external meetings, and content management- are just a few things you need a hand at.
Right?
Enterprise apps tackle this very issue head-on. Enterprise Apps are custom mobile apps developed for a specific enterprise-level company to help connect employees to your system for a particular task.
And as a modern-day business owner, you must invest in enterprise apps.
Many enterprise-level businesses rely on mobile enterprise apps to maximize employee and client efficiency.
According to MarketsandMarkets, the enterprise apps market will double to USD 98.03 billion in 2022 from USD 48.24 billion in 2016. This estimate indicates a CAGR of more than 15%, demonstrating the increasing importance of mobile enterprise apps.
Fascinating! Let's now read in-depth about the importance of enterprise apps in the future.
What are Enterprise Apps?
Enterprise Apps are custom mobile apps developed for a specific enterprise-level company (corporation, organization, or government). It helps to connect employees to your system for a specific task or process.
Enterprise apps help businesses solve their business-related problems and are essential tools that assist companies in overcoming daily obstacles. They intend to integrate computer systems that run every phase of enterprise operations.
The aim here is to facilitate cooperation and coordination of work across the enterprise. Enterprise apps bring together different aspects of an enterprise. An enterprise app combines accounting, human resources, finances, inventory, etc.
The app improves the company's overall strategy by making specific functions available on mobile devices.
Types of Enterprise apps: Key points
There are 3 types of enterprise apps:
Employee-level apps: These are for internal purposes only. Team members can send updates to each other through text and images and can group chat.
Department-level apps: These apps facilitate smooth communication between specific departments and help them stay connected. It ensures all the team members are on the same page.
Company-level apps: These apps assist the entire organization in collaborating in a private network to improve workflow.
Enterprise Apps Future: Why is it important to have one?
It is advantageous to deploy scalable mobile applications to assist enterprises in streamlining their business operations and increasing productivity. Aside from increasing productivity and lowering costs, mobile enterprise apps aim to provide user-friendly software for the best possible engagement with clients and employees.
Enterprise apps' specific benefits and features vary greatly depending on the situation. It can be designed for internal as well as external use. Similarly, such apps can be similar to the numerous apps on the market or be unique software solutions to meet specific organizational requirements.
Here is why you should have an enterprise app for your team
1. Increased Productivity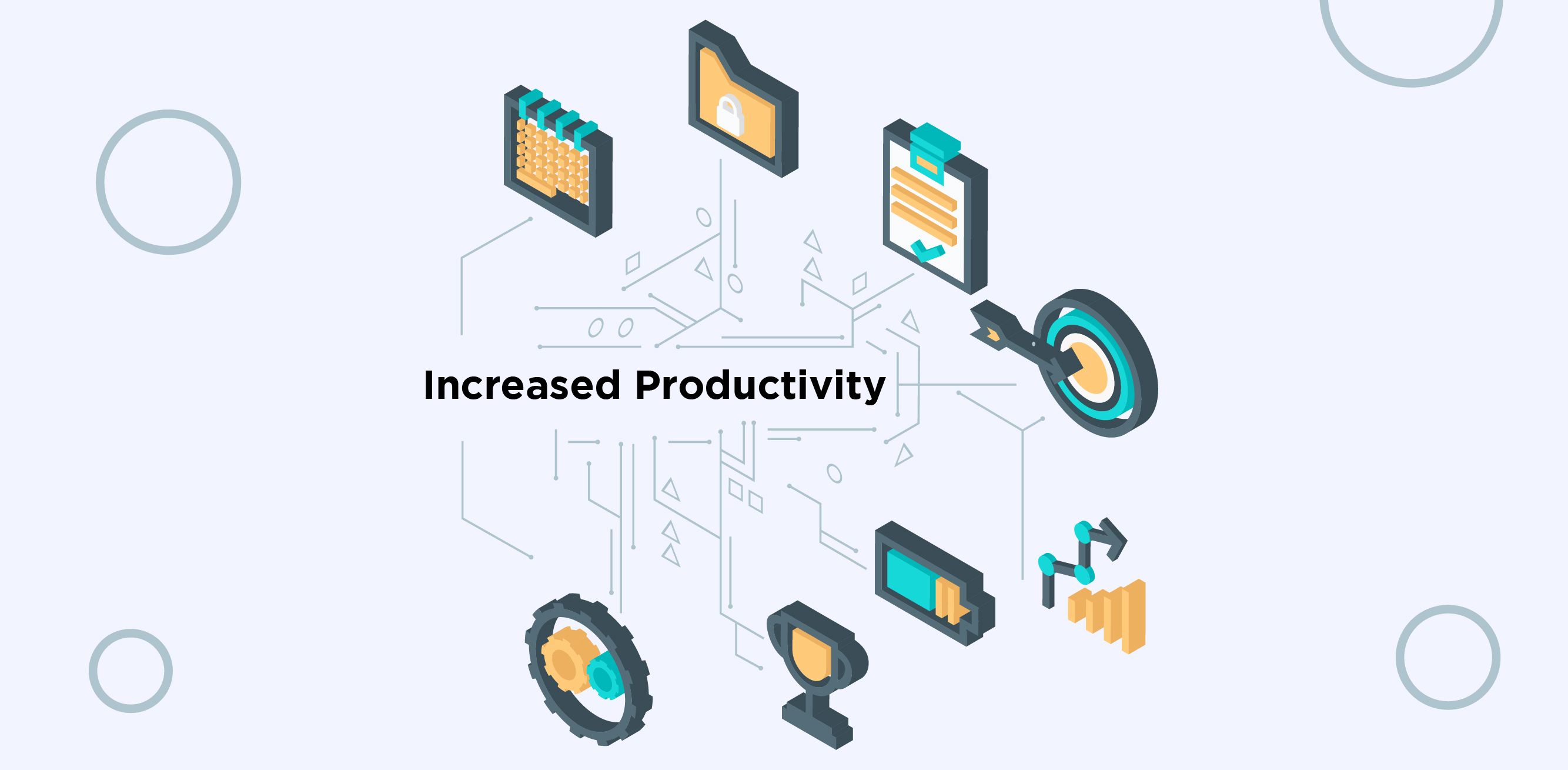 An enterprise app is critical for seamless communication between departments, your company, and its customers. Communication is the foundation of your company's productivity, and enterprise apps can boost productivity by ensuring continuous communication.
Enterprise apps enable workplace mobility. It promotes better collaboration, higher throughput, and more streamlined processes.
Employees can stay in touch with one another and more effectively coordinate various tasks and projects. Furthermore, thanks to enterprise apps, they can access sensitive corporate data offline. It also results in increased motivation and productivity.
Enterprise apps add flexibility to the system as well. Your employees can easily improve their work performance through these apps even when on the go.
2. Spend Less, earn more
There is an app for every industry, sector, and department. To add value to your business and improve customer service, you can integrate advancements in emerging technologies such as AI, blockchain, and AR into the enterprise app.
An enterprise app is intended to automate repetitive processes, resulting in significant cost savings over time.
Because it can engage employees and promote business, an enterprise app remains cost-effective. Features such as a reward system, gamification, and notifications can be used as an effective marketing tool, and the app can run a promotional campaign efficiently.
An enterprise app can save money on operational and marketing expenses.
3. Choose digital- it's better!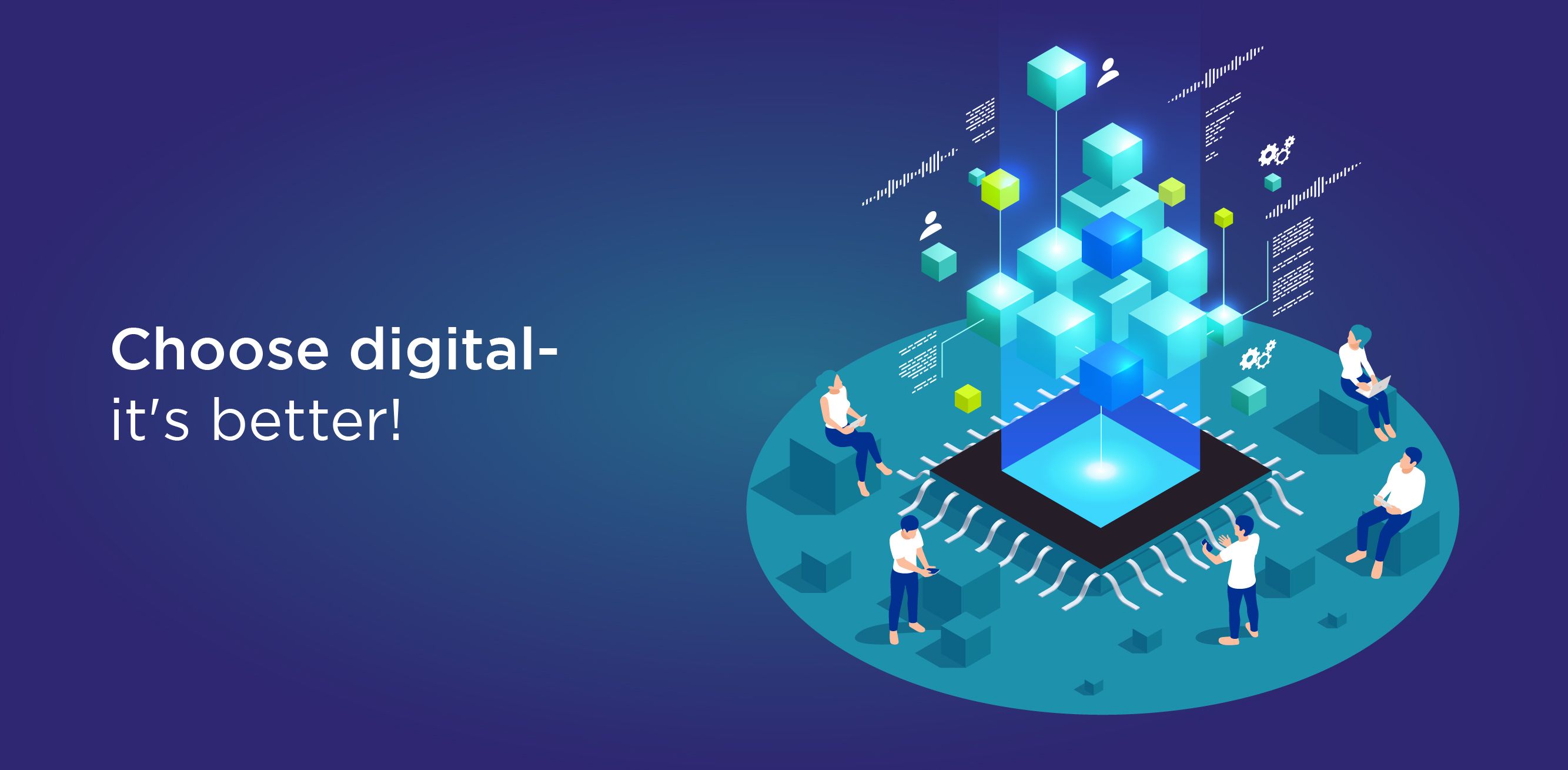 To survive and thrive in today's highly competitive business environment, digital transformation has become the norm. As competition grows by leaps and bounds, you must transform legacy processes to stay ahead of future trends.
An enterprise app can help you transform core processes and change the way you work.
AI, ML, and other technological advancements can allow projects to be completed on time while maintaining employee efficiency at its peak. As a result, you can achieve a high ROI (Return on Investment) in a short period of time and stay ahead of the competition.
There are numerous types of enterprise applications available today (as we discussed in the previous section). You can easily select the best application for your company.
4. Business Automation
Repetitive and mundane tasks reduce employee efficiency over time. They avoid such tasks, which increases the risk of missing deadlines and compromising quality. An efficient app development company like AppsRhino can automate such tasks, allowing your employees to focus on more important and productive tasks.
Additionally, an enterprise app allows you to reduce paperwork, saving you a significant amount of time. You can work with companies like BotPenguin to integrate chatbots into your app to make it more interactive and to provide your customers with 24/7 support for their questions.
AI-powered chatbots and RPA (Robotic Process Automation) solutions complement your company's custom business app.
5. Get insights
By incorporating cutting-edge technologies, businesses can gain new insights for better decision-making. Enterprise apps are critical to the growth of a service-based organization.
The data service organizations receive what they use to operate, and this data can be used to determine the amount of growth, risk management tactics, and much more with the help of such applications.
6. Enhance customer satisfaction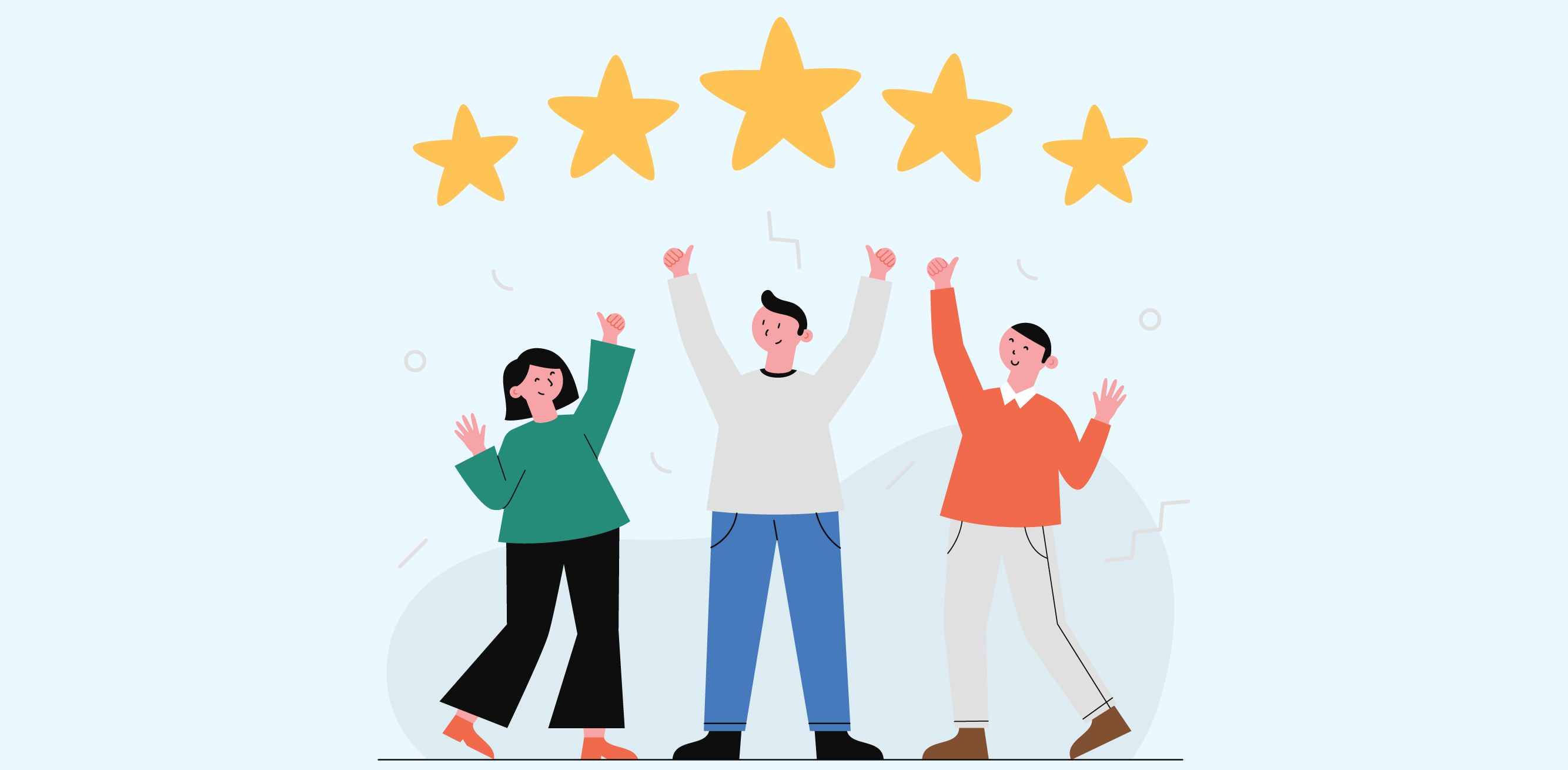 Combining all the benefits mentioned above and critical elements such as impenetrable security, data encryption, interoperability, and real-time data access enables businesses to provide a genuine client experience. A user-friendly and secure enterprise app allows you to reach out to more potential customers and convert them into loyal customers.
Conclusion
There are numerous advantages to creating and deploying user-friendly enterprise apps. It could be a game changer for your company. If you want to benefit from modern technology and the digital era, you should seriously consider developing a mobile enterprise app for your company.
How to get one?
You can approach an experienced app development company like AppsRhino to learn about the development process. We have a proficient and learned team of developers and marketers. We care for your entire app development process, from planning and development to launch and after services.
Contact us today to get started!