Introduction
The usability and accessibility of machines and software have become increasingly significant as we depend more on them.
User interface(UI) and User Experience (UX) design are crucial in developing web and app products that are easy to use and accessible.
In addition to apps and web development, computers, home appliances, and other electronic devices also require UI and UX design.
If you wandered the streets of any tech capital, `you've probably heard the terms in passing.
As we'll see, they aren't the same thing at all and are often used interchangeably or together.
It is nevertheless imperative that one succeeds in order for the other to succeed.
Nevertheless, does your company need a competent UX/UI designer?
If so, you should know a few tips and pointers before hiring them.
This article aims to describe what UX/UI designers do, their roles and responsibilities, along with the top 9 tips for selecting the best designer!
Keep reading to learn more.
Who Is A UX/UI Designer?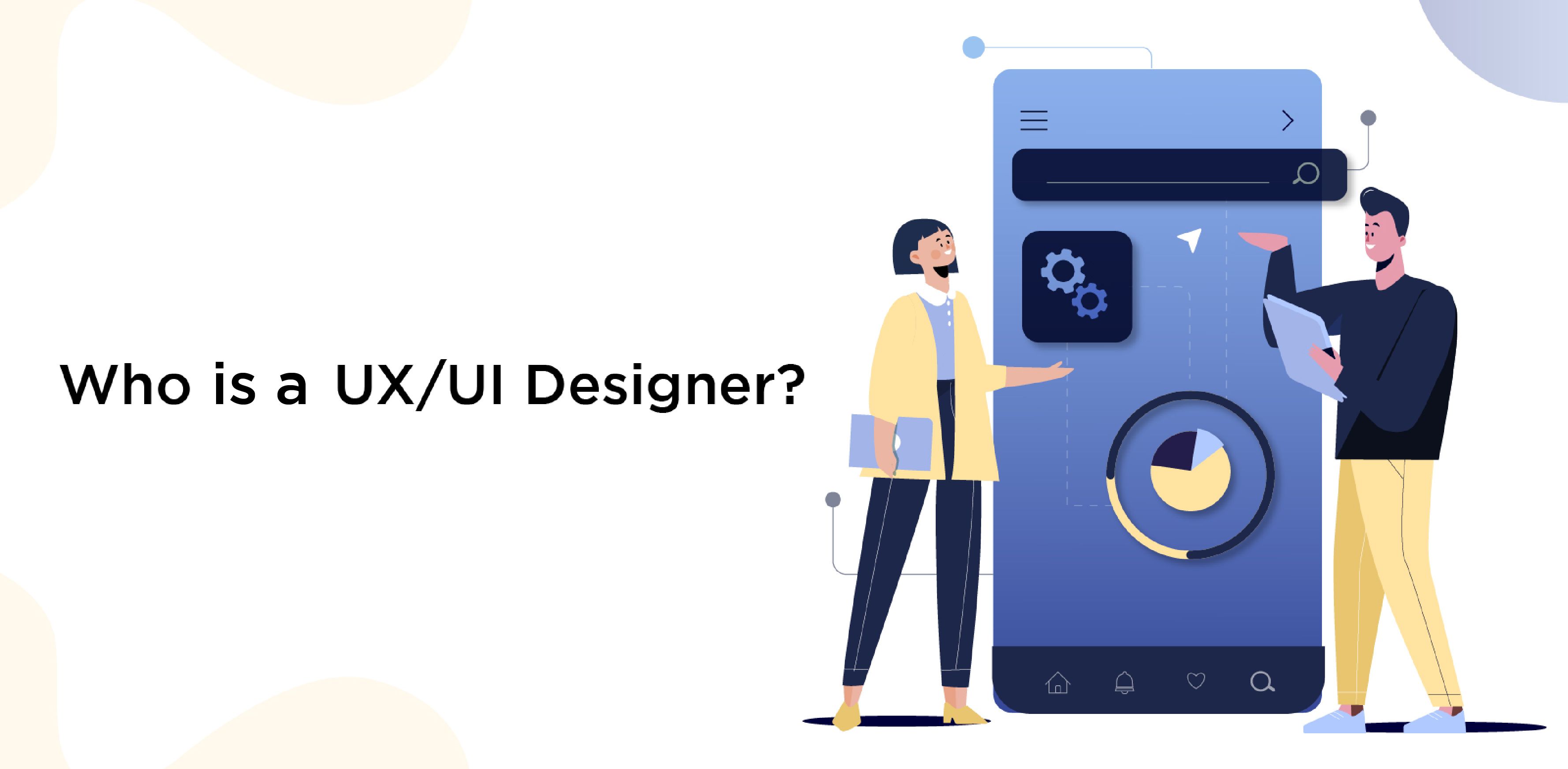 In order to proceed, we should distinguish UX from UI, two disciplines that are often confused, probably because they work together, overlap frequently, and have similar acronyms.
UI, or User Interface, refers to creating interfaces that can be visually appealing or developed primarily using HTML, CSS, or JavaScript.
An interface's design choices determine its simplicity, clarity, and sympathy. A confusing or hard-to-read website design will drive users away!
Therefore, UI Designers are primarily responsible for visual aspects of the interface and user journeys.
The User Experience, or UX, focuses on usability and the user's experience throughout the process, focusing on analysis and social interaction.
To ensure that the users have a pleasant experience, their quest is fully fulfilled, and their needs are met, all touchpoints between the user and the website are taken into consideration.
UX Designers ensure consistency in navigation and actions performed by users, handling the processes and actions they trigger.
Hence, in a nutshell—the UI professional will be responsible for the product's design, making an impact on the user's first visual impression. In contrast, the UX person focuses on usability and navigation, making the interface feel and look good.
In light of this, one should know that—the worldwide UX/UI market is expected to expand from its projected value of USD 465.00 million in 2021 to USD 1346.20 million in 2028, at a CAGR of 16.4%.
Top 9 Tips On Hiring UX/UI Designer For A Start-Up
The top 9 tips that every recruiter should be aware of before hiring a UX/UI designer for their organization are as follows:
1. Recognize The Company Needs Before Hiring
A recruiter should first identify the company's needs before hiring a UX/UI designer.
There are a lot of beautiful design portfolios out there—thus, it can be easy to get swept up in them.
It is wise to research common usability problems (and the solutions they offer).
Having a clear idea of what you're looking for before you meet with designers will help you avoid hiring someone who can't help you solve your problems.
2. Look At The Designer's Portfolio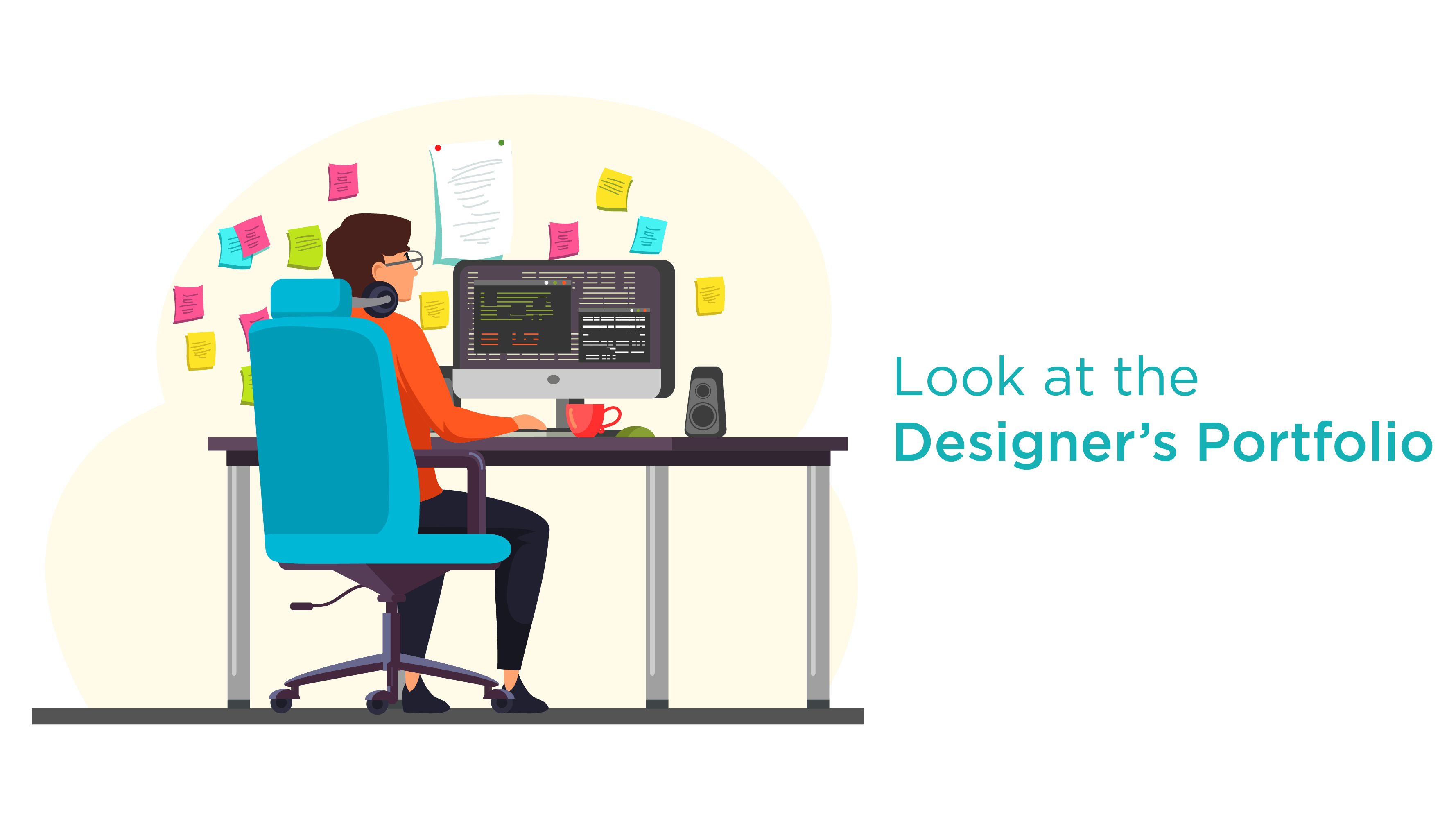 Learn about the experiences of people who have worked with designers before.
Portfolios are more than online samples—they also offer an insight into how a candidate works and what they think about the UX/UI design.
Furthermore, it can help a recruiter decide whether the project is a suitable fit for the designer. This is because there are specific features you would like them to focus on.
When starting any project, you should always look at the portfolio of the UX/UI designer.
3. Ensure That The Designer Has The Latest Skill Set
A recruiter can generally expect a UX/UI designer to have most of the latest skills. If not, they would have to look elsewhere.
Find out if they can build wireframes and prototypes in Adobe XD or Sketch.
When hiring a UX/UI designer, recruiters can also ask them the following questions
Do they have a good understanding of CSS and JavaScript?

Are they able to write clean code?

Is it possible for them to integrate multiple libraries into a single project?

Canva, WordPress, Squarespace—what platforms do they use?
4. Compile A List Of The Necessary Hard And Soft Skills
One of the most important hiring criteria should be looking for candidates with specific soft and hard skills.
What do you do when you don't find all those skills on a candidate's resume?
It is particularly common in design positions since UX/UI designers frequently change jobs.
Creating a list of all your essential criteria can be helpful if this is the case.
While hiring a UX/UI designer, a recruiter can ask them—how they plan on acquiring the skills or gaining the experience they lack.
5. Hiring UX/UI Designers Who Deliver Quality Work
Learning how to recognize high-quality work when hiring a UX/UI designer is important.
When hiring designers, be sure to look at examples of their work.
The ability to distinguish good designers from bad ones can still be hard to come by, even in this day and age when most people have greater design knowledge than they did in the past.
Consider checking out their portfolios and asking about the certificates they have received. Nevertheless, make sure an experienced assessor granted those certifications.
6. Check Their Software To Ensure It's Up To Date
The software they need to do their job is just as imperative.
Almost all designers will use Adobe Creative Suite (including Photoshop, Illustrator, and InDesign), Axure RP Pro, or Sketch at some point in their careers.
However, knowing what tools they use isn't enough.
To ensure that you won't encounter any technical hiccups during your project, make sure the UX/UI designer has their software up-to-date.
7. Agile Development Is Vital
There is more to agile development than just a method—it is also a fundamental mindset.
In addition to ensuring quality results, agile UX/UI designers deliver customer value and transparency to every aspect of a company's project.
Each iteration, or sprint, should lead to improvements over the previous one—to fulfill that objective in UX/UI design and other digital innovation-related fields.
8. Essence Of Support and Upkeep
There is no all-or-nothing approach to UX/UI design.
Yes, it is possible to have a fantastic idea and still provide a poor user experience.
However, support and maintenance are necessary if your clients want to keep using your product.
It could look as though no adjustments are necessary if you choose a UX/UI designer that doesn't assist, but don't fall into that trap!
Future upgrades will probably be difficult if support is not included from the onset.
Hiring UX/UI designers with experience in design and are prepared to offer continuing maintenance services.
9. Evaluate the Designers' Communication Skills
Assessing a UX/UI designer's communication abilities is crucial before hiring them.
However, a portfolio may not reveal all the details of a designer's communication skills.
By questioning them about certain software tools, you may determine whether they are proficient in communication and up to date with technology.
Do they respond promptly?
Establish in advance that any delays would incur additional costs.
Additionally, make sure you speak with them on the phone before and after hiring them so you can gauge how much of what they claim will actually occur.
Roles And Responsibilities Of A UX/UI Designer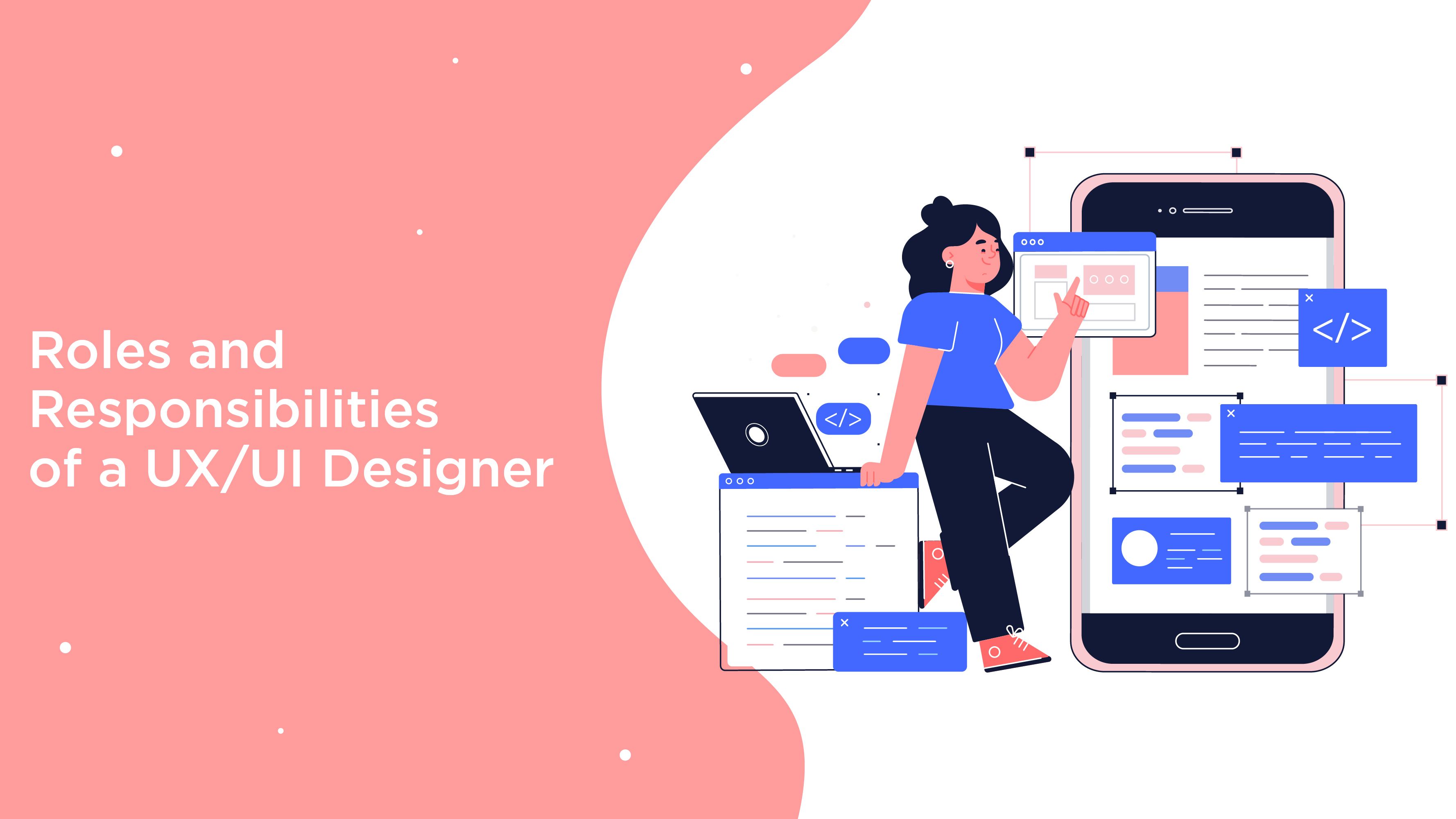 The following are a few of the roles and responsibilities of a UX/UI designer:
Collaborate with product managers and engineers to gather and evaluate user requirements.

Utilize storyboards, process flows, and site maps to illustrate design ideas.

Create graphic user interface elements, such as menus, tabs, and widgets.

Create search fields and navigation buttons on the page.

Demonstrate how the UI functions and looks in UI mockups and prototypes.

The ability to create original graphic designs such as—images, sketches, and tables.

Develop rough drafts and present them to key stakeholders and internal teams.

Identifying a UX problem and troubleshooting it.

Experience with wireframe tools such as—Wireframe. cc and InVision.

Expertise in design software, including—Adobe Illustrator and Photoshop.

Strong time-management and communication skills.
Conclusion
Today's technology has advanced significantly, substantially altering how UX/UI designers are recruited.
Finding talented UX/UI designers whose responsibilities and organizational goals coincide with your own might be challenging.
We hope our article has benefited you at every stage of the hunt for a committed UX/UI designer.
However, working with a firm specializing in talent sourcing, like AppsRhino, may make it easier for you to find a competent workforce.
Whether you need an experienced UX/UI designer to work on large projects or someone with only the most basic UX/UI designing abilities to work on a solo project—AppsRhino has something to offer everyone!
Get in touch with Appsrhino immediately to begin developing the web or mobile application of your dreams!