Introduction
Are you sure that you are not losing 88% of your potential website visitors as it is reported that a bad taste in the mouth can make your users not return to your website/ services? Are you sure that your website is optimized for mobiles? If not, you are five times more prone to seeing an unreturning user. Also, if you provide services and your desktop site takes over 3 seconds to load, 40 % of your website visitors will leave the website without exploring your benefits and other options.
No, we did not mean to scare you. Instead, we meant to bring to you the grim realities that you might be overlooking at the moment. If you are about to start a new project that heavily requires UI/UX designing or want to improve your existing websites, apps, services, etc., you can hire a UI/UX designer to work on your projects. This blog discusses where you can hire a UI/UX designer easily.
Hiring UI/UX Designer: Hire a UX/UI Agency
There are multiple ways to find the right agency fitting your requirements. The first thing you can do is a Google search, which will show you several websites such as Manifest, Clutch, GoodFirms, etc. These are agency-ranking websites and prove good to see What UX agencies excel at, and the type of reviews people have given about each of them.
Once you go through all the reviews on the website, you can identify the agencies that fit your budget and have expertise in the required fields.
We recommend that you perform additional research into your selected companies' digital footprints after you have a list of the ones in which you are interested. The reason is that agency-ranking websites are reliable but do not show you the complete story regarding these companies.
Hiring UI/UX Designer: Hire an in-house UX/UI designer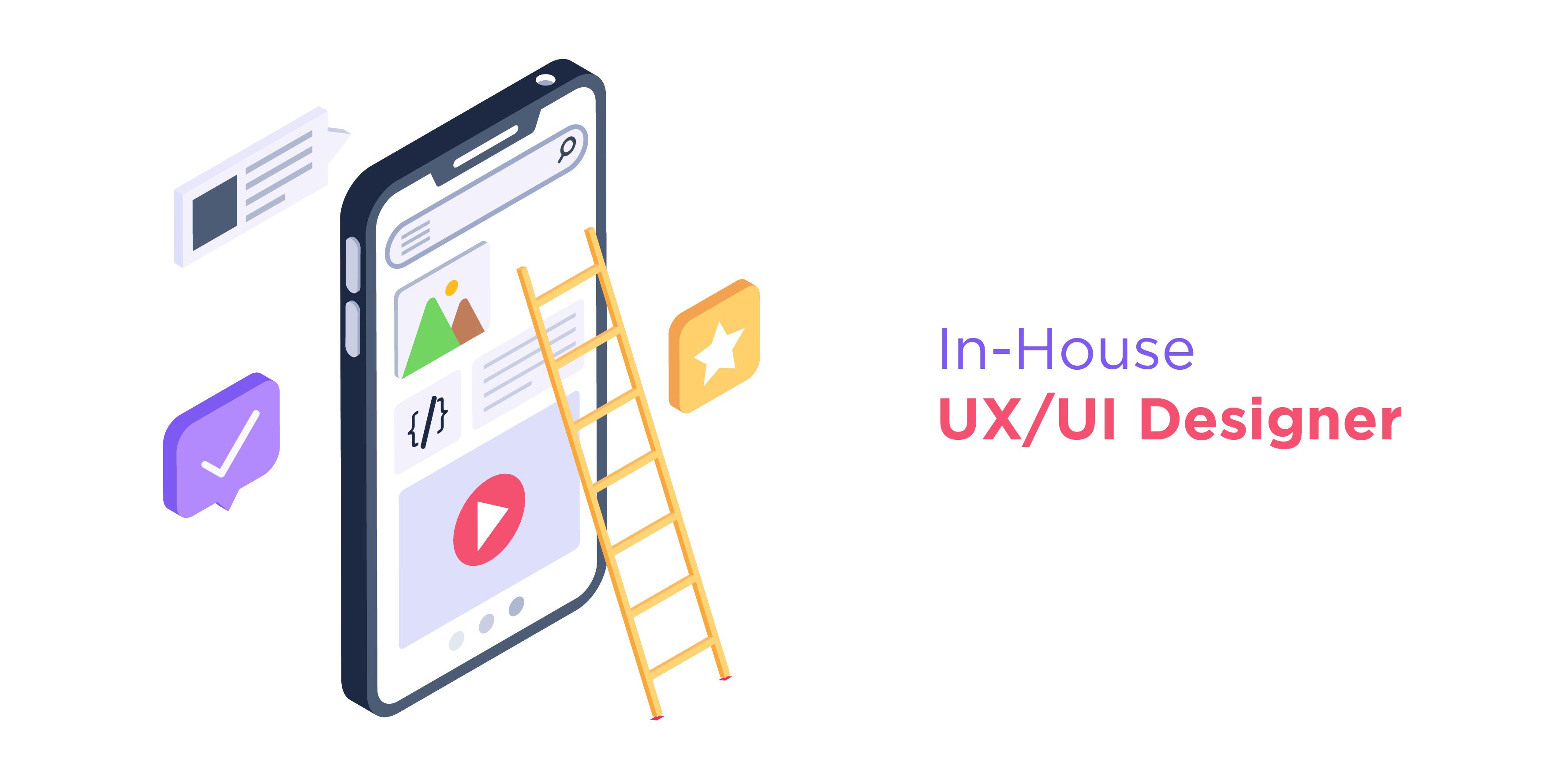 Targeted Outreach
As the name suggests, Targeted outreach means you need to contact them first and make the first move toward prospective designers. Targeted outreach is one of the most efficient approaches to locating a great UI/UX designer. Talking about this approach in today's era, the primary source for targeted outreach is LinkedIn.
You can target the UX/UI designer demographic in a specific area and get in touch with them automatically. In addition to it, you can also get referrals from your team members and the designers you meet on the platform.
Online UX Design Communities
Numerous online communities exist where UI/UX designers show off their designs and share portfolios. These websites can be beneficial for you to reach out to skilled UI/UX designers for your company globally. Apart from that, you can browse numerous excellent designs and post a vacancy with your particular requirements. Although these online communities help view visual designs, you can not get to know about the strategy, vision, interaction, or architecture that a UI/UX designer employs to churn out the final product.
In other words, you see the tip of the iceberg. Therefore, we counsel you to know what you demand in your UI/UX designers beforehand; else, you might be stuck with a UI/UX designer who has creativity galore but lacks in the strategic aspect.
We list a few online UI/UX and digital design communities below:
Behance
Dribble
Awwwards
Coroflot
Besides such platforms, you can also find a UI/UX designer on LinkedIn and Facebook by searching LinkedIn and Facebook groups.
UX/UI job boards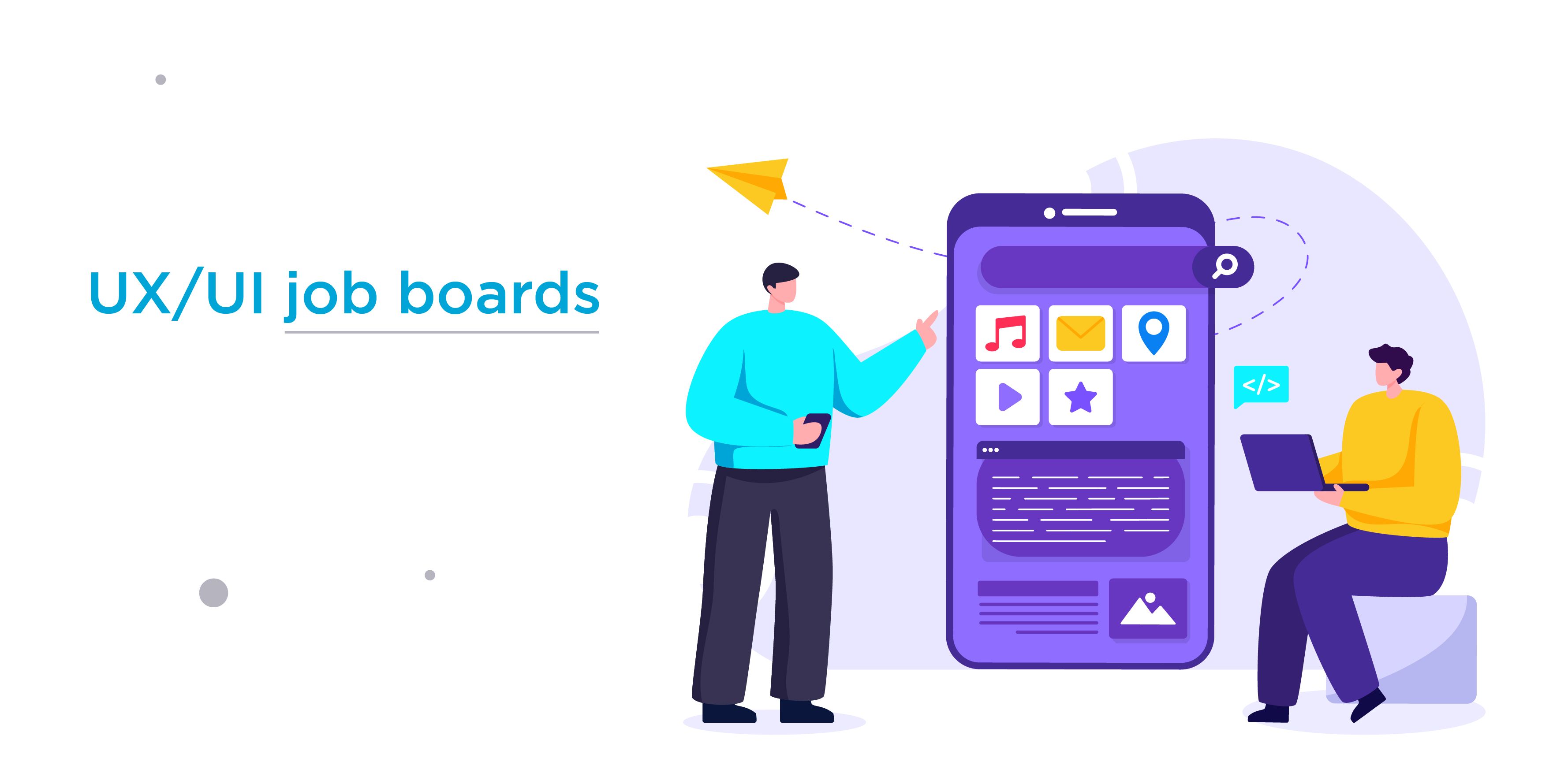 Although you can post your UI/UX design job post on any job search engine, it is better to post on job boards specializing in UX/UI designs. Doing so ensures that your posts target and reach the intended audience. We mention some UI/UX job boards below for you to find your dream UI/UX designer.
Just UX job
Authentic Jobs
Designer Hangout
UX jobs board
Hiring UI/UX Designer: Hire a freelance UI/UX designer
Usually, freelancers are easier to hire among all types of design help. Unlike agencies or in-house designers, your freelancer UI/UX designer does not require contracts, team integration, extensive onboarding, etc. However, all of these things come at the cost of reliability and skills. If you want to go ahead with hiring a freelance UI/UX designer, you can use the following platforms:
Toptal: This freelance UI/UX designer platform features the most experienced mid-to-senior freelancers. Most will prefer mid-term projects, which might be one of the costliest options.
Upwork: Another freelance UI/UX designer platform where you can find freelance UI/UX designers is Upwork. Upwork is the best site where you get a good range of expertise and prices, offering design help for short- and long-term projects.
Fiverr: If you are looking for a UI/UX designer for a short term-project, Fiverr will serve you with the best freelance UI/UX designers. You can get UI/UX designers to create illustrations or edit a video here.
A word of caution for you is that these platforms charge commissions that can be exorbitant. On that note, if you are tight on budget, it will be better to use your network to establish direct cooperation with a freelance UI/UX designer without needing an intermediary.
What should you need to look for in your UI/UX designer?
After you find a UI/UX designer you think is a good fit for your company, you should test them thoroughly. If you think going with your gut feeling is the right way to hire a UI/UX designer, you are highly wrong, as it would only lead you to hire someone not fit for your company and project. Instead, creating a valid selection criterion to assess your UI/UX designers accurately will be better. You should follow the following four steps to evaluate your UI/UX designers.
Get clear about what you want: To get clear about what you want, we advise that you define the specifications of your project and design requirements.
Test their hard skills: What skills do you need to complete your project successfully?
Assess their soft skills: What soft skills do you need your UI/UX designers to possess?
Test your UI/UX designers: Check whether your UI/UX designer candidates can create a viable design solution that meets your expectations.
Besides these things, you will also want your criteria to feature numerous qualities and skills integral and crucial to your project. These things will help you know whether your UI/UX designer can easily adjust and be an asset to your team.
Design skills
After reviewing your UI/UX designer's portfolio, you can give them design exercises and ask questions to assess their knowledge. Also, see that you check them on the following parameters:
Experience
Problem Setting
User-centered process
Idea generation
Systems thinking
Visual appeal
Innovation
People skills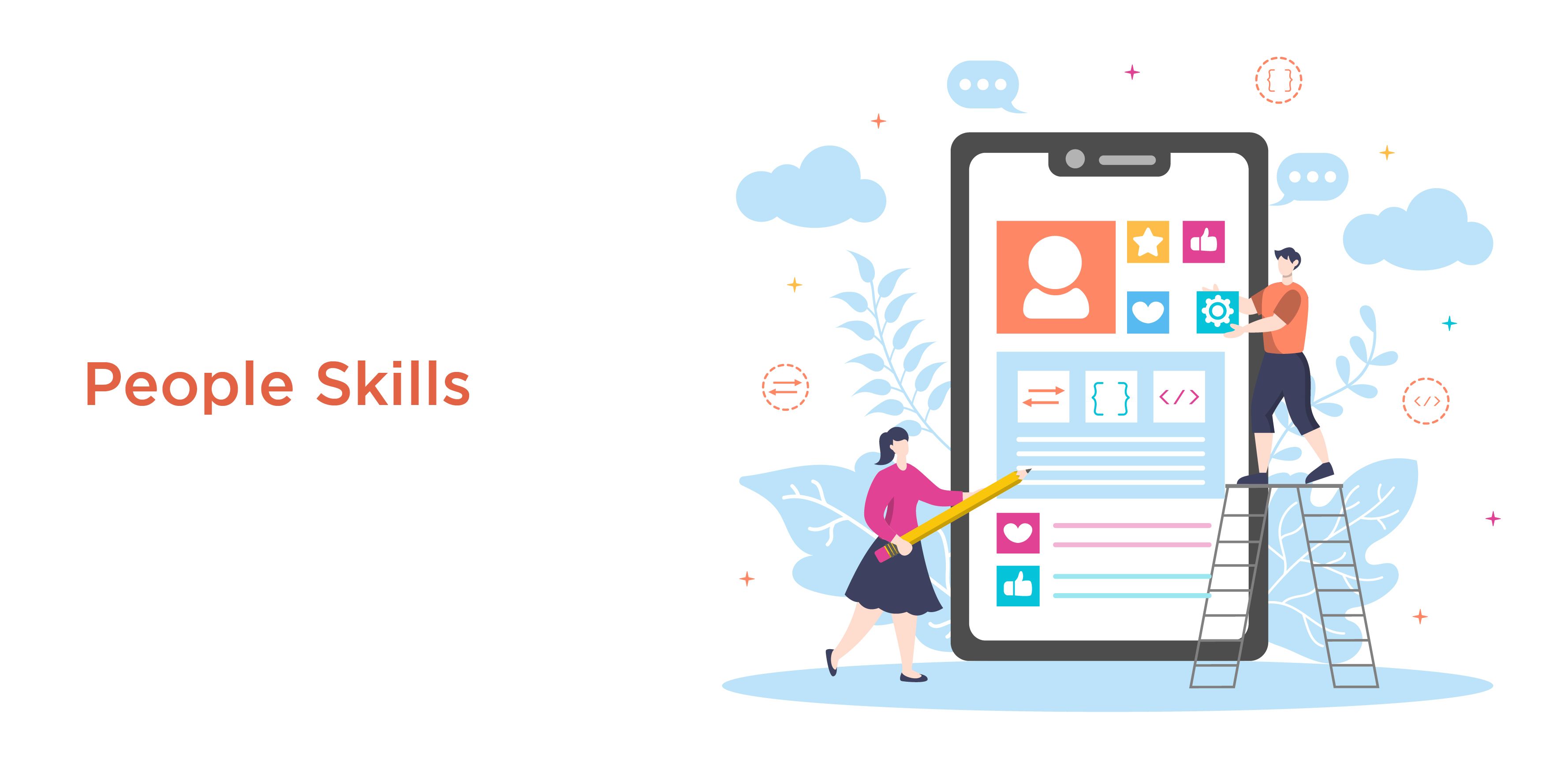 Testing your UI/UX designers for this helps you determine whether you would like to work with these designers. You can find the answer to this question through one-on-one interviews, cover letters, and back-and-forth emails.
You can check your UI/UX designer on the following parameters:
Communication
Collaboration
Cultural Contribution
Leadership
Mission
You can find out about your UI/UX designers by asking them questions during interviews such as:
You can ask your UI/UX designer to explain the design process and methods.
You can ask them to share their challenges on their recent projects.
How did they deal with the problem?
You can also ask them to provide you with an example of how they deal with user research and usability testing.
Inquiring how they handle criticism coming from their clients.
What do they mean to be an excellent UX/UI designer?
What kind of analytical tools do they use to develop their designs?
Hire Dedicated Developers for various technologies such as Android, Angular, React, IOS, PHP, Node, Joget, MongoDB, and Java with AppsRhino:

Conclusion
These platforms can help you find your dream UI/UX designer at affordable prices. However, you must assess and evaluate their portfolios and previous work. It might delay the inception of your project development and cost you inconvenience. To avoid such a lengthy recruitment procedure, you can contact AppsRhino today! Our competent UI/UX designers will help you at every stage of development and leave you awestruck with their skills.
Frequently Asked Questions
What are some popular online job platforms to hire UI/UX professionals?
Online job platforms such as LinkedIn, Indeed, and Glassdoor are commonly used to find and hire UI/UX professionals. These platforms offer a wide range of candidates with varying levels of experience and expertise.
Are there any specialized websites or communities for hiring UI/UX professionals?
Yes, there are specialized websites and communities dedicated to connecting UI/UX professionals with potential employers. Some examples include Dribbble, Behance, and UXdesignjobs.io. These platforms often showcase portfolios and allow employers to directly reach out to candidates.
How can I use social media to find UI/UX professionals?
Social media platforms like Twitter, Facebook, and Instagram can be valuable resources for finding UI/UX professionals. You can search for relevant hashtags such as #UIUXjobs or #UIUXdesigner to discover professionals who are actively sharing their work and looking for opportunities.
Is it beneficial to attend design conferences or events to find UI/UX professionals?aYes, attending design conferences or events can be a great way to network and meet talented UI/UX professionals. These events often attract industry experts and provide opportunities to connect with potential candidates face-to-face.