In a relatively short period, eCommerce proved to be a true game-changer. Online retail has grown from nothing to the most significant market shareholder in the last decade. The fast adoption of smartphones, easy and affordable access to technology, and the convenience of purchasing from anywhere, at any time are the primary drivers of online commerce's rapid rise.
With eCommerce, online retail expenditure in emerging regions is growing faster than average, and you can apply the same ethos to your business.
When establishing an eCommerce store, you will have many options to select from. WooCommerce is one of the better solutions.
WooCommerce powers more than 25% of eCommerce stores in the top 1 million sites worldwide, compared to other eCommerce systems. Because it is customizable and user-friendly, these figures continue to climb.
Summary
The WooCommerce plugin enables you to construct an online store using WordPress. It turns the basic WordPress platform into a fully functional eCommerce store. WooCommerce also includes thousands of premium and free templates, as well as thousands of plugins that allow you to expand the functionality of your store.
WooCommerce makes money by selling hundreds of useful plugin extensions, or platform add-ons. Because they own and manage the platform, it's a fantastic revenue model for them. It enables them to earn from the extensions that are used by business owners. These extensions cost somewhere between $50 to $ 300 per year, depending on the number and type of extensions being opted for.
This blog talks about the WooCommerce Business model and its revenue streams.
What is WooCommerce?
The WooCommerce plugin enables you to construct an online store using WordPress. It turns the primary WordPress platform into a fully functional eCommerce store.
WooCommerce enables selling any product or service on your website as simple and affordable. It allows you to sell both digital and physical goods, accept secure payments, manage inventory, and automatically handle all of your taxes.
Most importantly, because the same firm, Automattic, owns WordPress.com, WooCommerce integrates effortlessly.
Let's take a look at WooCommerce's beginnings.
Origin of WooCommerce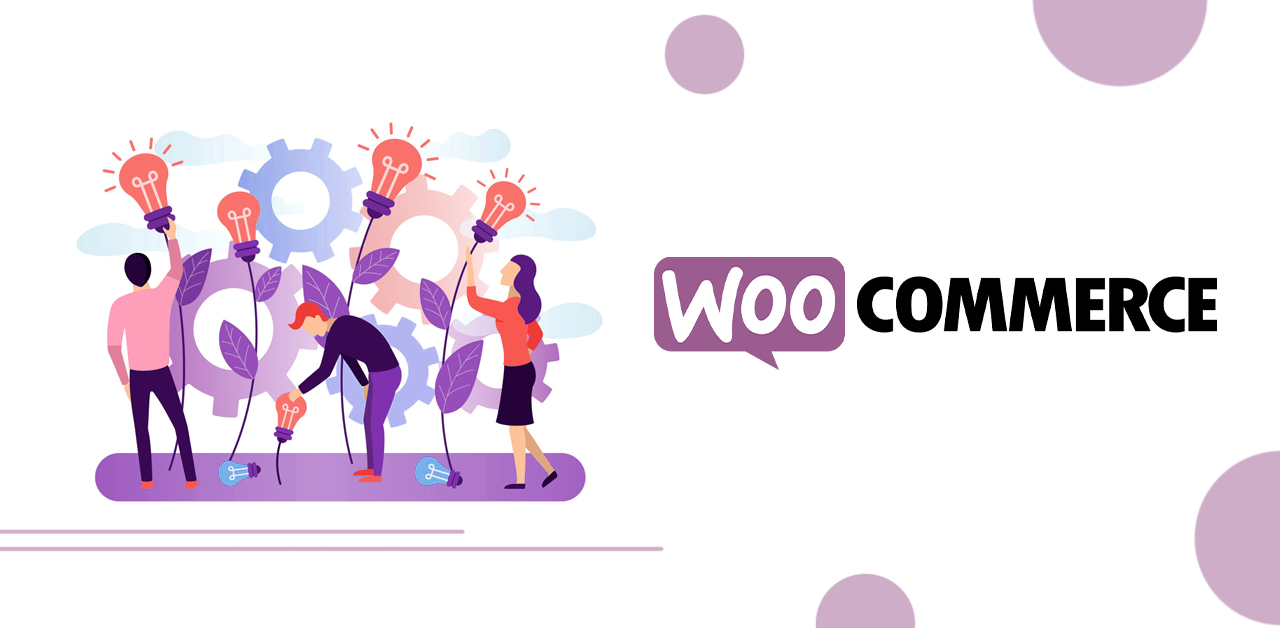 The WooCommerce plugin was developed by a business called WooThemes. Mark Forrester, Magnus Jepson, and Adii Pienaar formed WooThemes, a premium WordPress theme firm. Later, two developers, James Koster and Mike Jolley, joined the team to work on WooCommerce. They were developing Jigoshop, an eCommerce program. WooCommerce's first version was released in 2011 and quickly became incredibly popular.
Within two years, it had 1 million downloads. WooCommerce had 4 million downloads in 2014. Automattic was thrilled by the product's success and purchased it from WooThemes in 2015. Automattic has risen to prominence as the primary developer of WooCommerce after acquiring this plugin. The plugin received over 7 million downloads in the same year that Automattic purchased WooCommerce. It has powered more than 22% of the top 1 million WooCommerce websites and 28% of all eCommerce stores online.
Why is WooCommerce Popular?
The main reason WooCommerce is so popular is its connection to WordPress.
WooCommerce also includes thousands of premium and free templates, as well as thousands of plugins that allow you to expand the functionality of your store.
Here are a few reasons why WooCommerce is a popular option to create an online store:
WooCommerce and WordPress are both free.

Because WooCommerce is open-source, any developer can audit, alter, or extend the code.

WooCommerce is simple to use, and you don't need to be a programmer to get started.

Because plugins may be used to build a wide range of features, WooCommerce is versatile. You don't need to know how to code to do this.

It is mobile-friendly and responsive across all platforms.

WooCommerce is a secure platform.
WooCommerce is the most acceptable solution for creating a safe, adaptable online store in WordPress. It's also worth noting that you can get a lot done using WooCommerce for free. All you need is a domain name and web hosting.
What Type of Products Can You Sell through WooCommerce?
WooCommerce enables you to sell anything on the internet. It sells physical things such as beard oils, jewelry, clothing, coffee, and many more. WooCommerce may also sell digital products, book appointments, make reservations, and provide service delivery.
If you own a beach hotel, for example, WooCommerce may be used to allow customers to book rooms and pay the booking fee. As a result, if you want to sell something online and take payments, WooCommerce is your best bet.
Advantages of WooCommerce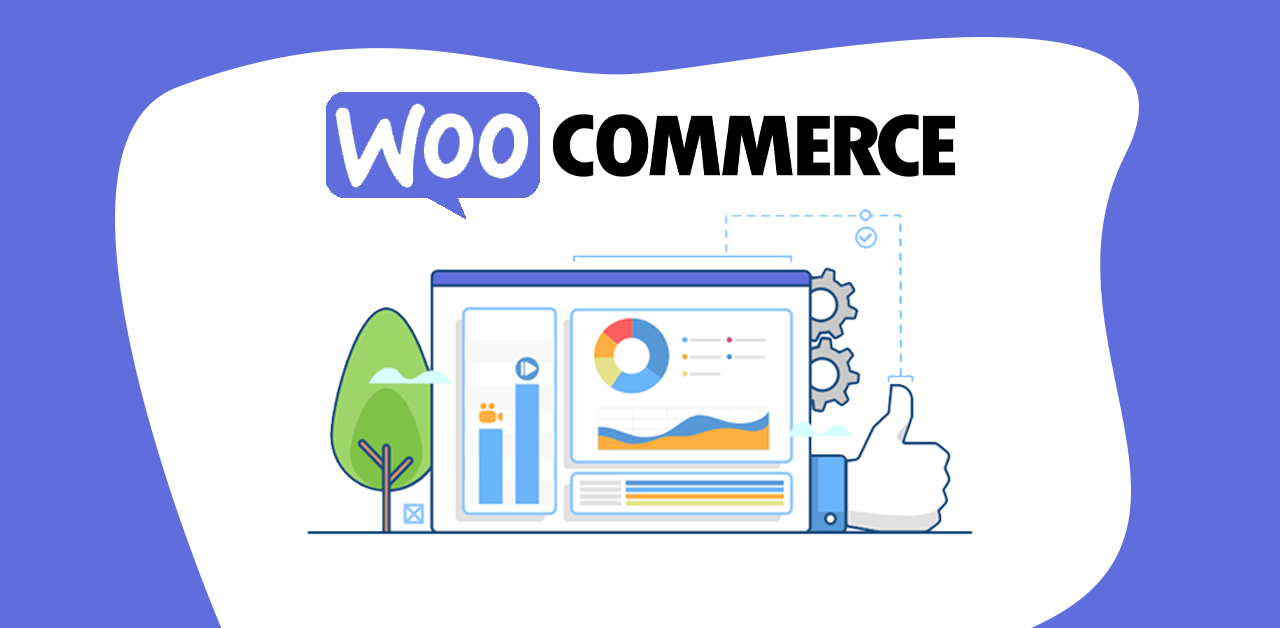 There are numerous benefits to utilizing WooCommerce.
The advantages are listed below:
Ease of Setup and Installation
WooCommerce is set up in the same way as any other WordPress plugin. It may be downloaded for free from the WordPress plugin directory, accessible through the WordPress admin.
Follow the wizard's instructions once the plugin has been installed. The wizards will take you through a series of questions to assist you with setting up your online store. The design of your store will be determined by the theme you choose. The exact procedure for installing an article is to follow the installation procedure.
Almost all of the capabilities needed to run an online business are included
WooCommerce provides you with all of the features you'll need to build a successful online store right out of the box.
Here are some examples of these characteristics:
You have the freedom to sell whatever items or services you want.

It allows you to add product attributes, tags, and categories.

You can include your product reviews alongside your items.

Customers can search for products based on their type, star rating, general popularity, and other factors.

It enables you to integrate several payment providers such as PayPal, Stripe, and credit cards.

The layout can be easily customized by utilizing themes.

It enables you to use plugins to extend the functionality of your store.
Adaptable and scalable
Plugins and extensions can help you make your WooCommerce store more functional. Plugins are accessible in both free and paid versions. As a result, you can personalize your online store to match your individual needs. Official WooCommerce plugins can be found on the WooCommerce website.
You will be able to access store administration capabilities, payment choices, marketing tools, shipping tools, and much more from this page. You can also look through the WordPress plugin repository for other WooCommerce-compatible plugins
The Shopping Cart Is Feature-Rich
The checkout procedure is significant in any WooCommerce business since customers frequently abandon their carts during the checkout process. As a result, this portion must be well-designed to make the procedure as seamless as feasible. WooCommerce has the following cart features:
You can add as many payment gateways as you want.

Geolocation can be used to calculate taxes.

You can allow guests to check out without requiring them to create an account.

You can make secure checkout mandatory.

When visitors add things to their shopping, you can redirect them to their cart.
Product Choices
When customers visit your business, they will view how the item appears and functions before purchasing. Visitors examine the image, description, and, on rare occasions, the product video. You can personalize each product listing in WooCommerce so that customers have all of the information they need to make an informed purchase.
The following product options are available with WooCommerce:
Your store can have an endless amount of products. The size of your hosting account is the only limitation.

You can add an unlimited number of product types.

You can also add an unlimited number of product variations.
WooCommerce also has inventory management tools that alert you when a product is out of stock or backorder.
WooCommerce Business Model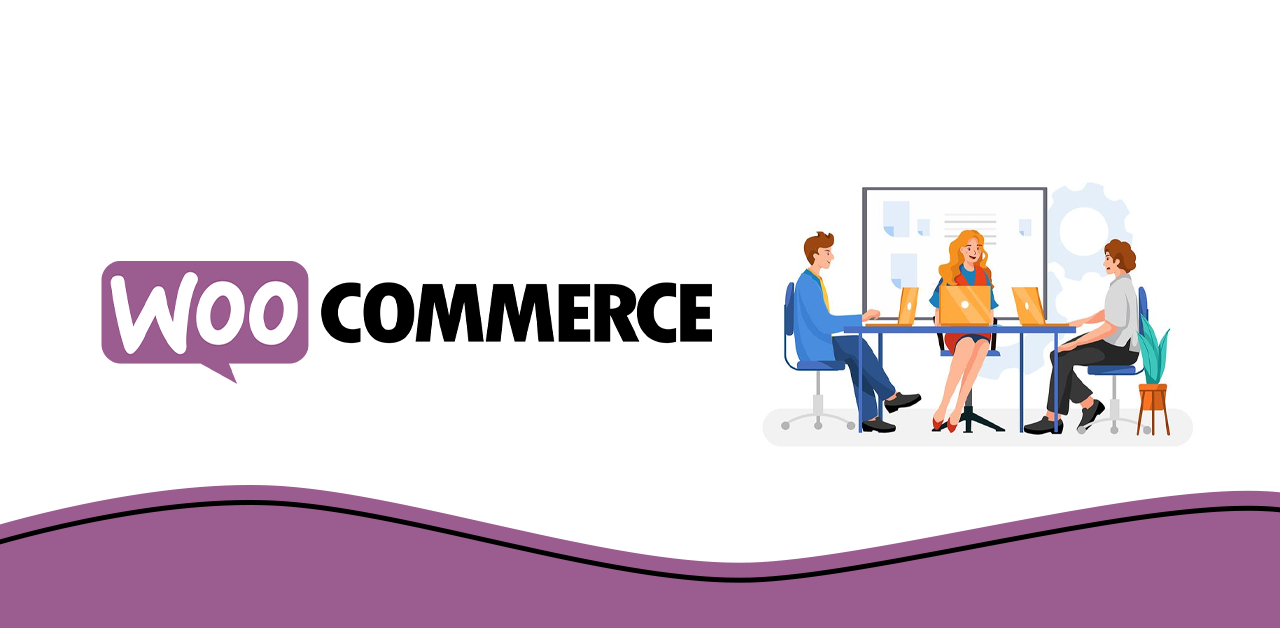 What can WooCommerce Do?
The WooCommerce plugin's primary goal is to construct an online store. Here are some examples of online revenue streams you can create with WooCommerce.
Establish an Online Store for Your Physical Goods
WooCommerce enables you to sell goods to local and international markets online. You must configure the shipping zones to compute shipping charges automatically during the checkout process.
Tax rates differ from one country to the next. It may be challenging to set this up to meet all legal requirements. You can use the plugin to manage these complications automatically. In the past, setting up online payment systems was a complex operation. WooCommerce makes it simple to integrate payment methods like PayPal and Stripe.
WooCommerce simplifies the process of receiving credit card payments for both you as a seller and your customers.
When you integrate a payment method, you no longer need to keep any financial information about your consumers. It is due to the payment gateway doing the function.
Digital Product Distribution
WooCommerce offers a built-in option for granting access to downloading products, allowing you to sell digital products or downloads.
If you want to sell digital things, you can mark the product as "Virtual," which means no shipping costs will be assessed.
The following step is to mark the product or service as "Downloadable" and upload the necessary files. You are now fully prepared to begin selling digital products!
Establish a Service-Based Store
Companies that provide services can use WooCommerce to open up shop. Setting up a service-based store necessitates the usage of specific extensions such as appointment and booking extensions.
Setting up a service-based internet store can benefit your company in a variety of ways: It allows customers to book services at their leisure. It minimizes the costs of making payments. Numerous free and paid plugins are available that enable online bookings and appointments.
Create a Membership Site
WooCommerce membership plugins can sell digital courses, membership courses, or eLearning resources. We strongly advise you to establish a user base to generate revenue and provide more value to loyal clients.
Establish a Subscription-Based Store
The subscription-based model is a popular business model. Subscriptions benefit users because the monthly fee is usually less than the cost of purchasing a lifetime license.
Keeping your consumers as long as feasible is more profitable in the long run than making a one-time transaction. To accomplish this, you'll need a subscription box where potential subscribers may sign up after you've figured out the supply and shipping issues.
How does WooCommerce make money?
https://admin.appsrhino.com/https://drive.google.com/file/d/1ExpdhQyV0CXWcFGGDlOH8uj-k6nURay7/view?usp=sharingsrc="https://www.appsrhino.com/wp-content/uploads/2022/03/How-does-WooCommerce-make-money_.png" alt="How does WooCommerce make money?" width="1280" height="628" />
WooCommerce is a free download that is already quite useful out of the box. It is compatible with almost every theme available, including many freebies. And it will let you set up shop and begin accepting payments in a matter of minutes. However, there are a few hidden fees that you should be aware of. It's not all roses and sunshine, and you'll need more than $0 to create a successful store on the current web.
WooCommerce generates money by selling a plethora of useful extensions for its platform. It's a terrific business model because they own the platform that enables such amazing things and makes money from extension purchases made by business owners who have invested in using it.
Prices
We highlighted several WooCommerce plugins that can be used.
Many extensions are free or cost between $50 and $300 per year, which we believe is a small sum to pay for opening up a shop and propelling your business. There are a plethora of others available from third-party providers. Of course, if you don't have the knowledge to set up a WooCommerce or eCommerce shop yourself, you should probably hire a developer or designer to do it for you. Aside from the actual product configuration, one must consider the cost of hosting your eCommerce shop online; commonly, a VPS is used to ensure the shop has sufficient resources to operate as needed.
Conclusion
WooCommerce can be used in various ways other than the traditional eCommerce business model. It's one of the most versatile WordPress plugins available, with multiple possibilities for monetizing your site.
There are presently 240 WooCommerce extensions available, each of which supports a variety of additional functionalities that help you get the most out of WooCommerce. If you want to create a flexible and dependable eCommerce store, WooCommerce is your best bet. It is supported by the open-source WordPress software used by many of its most popular websites.
WooCommerce is quick and powerful, and most of its features are free. Premium or third-party plugins can optionally be used to increase its power.
AppsRhino is a mobile app development company that powers on-demand mobile apps and business apps for entrepreneurs and enterprises.